9 Best Local Restaurants in Taipei
Most Popular Local Restaurants in Taipei
Eating out at local restaurants in Taipei is practically a daily event for the people than live here. Compared to the west, relatively few people cook their own dinner, choosing instead to enjoy the impressive range of budget restaurants available. As a result, the list of great local restaurants is practically endless.
As you will see below, several of the top places do very few dishes, but they do them well. Some are renowned for just 1 type of food, to the extent that the menu contains only that item or variations of it. This style of service sometimes gets to be so popular that big brands like the renowned Din Tai Fung have expanded from such humble beginnings.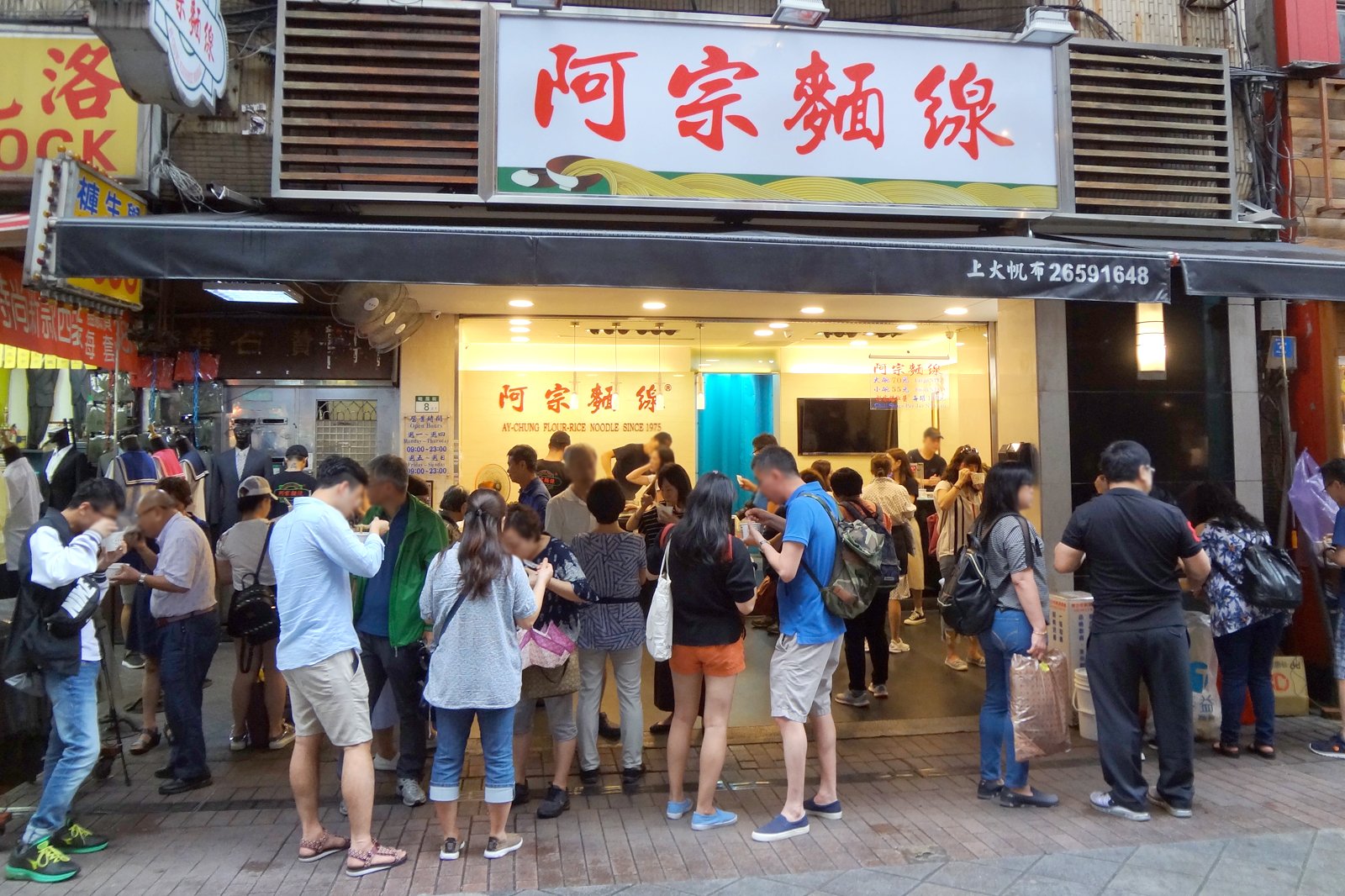 Ay-Chung Flour-Rice Noodle
Established in 1975, Ay-Chung Flour-Rice Noodle has become a popular component of the Ximending area and practically an essential stop for any visit there. The street-side eatery is famous for its smooth noodles, served in a sweet and sour broth, with skipjack tuna, shredded bamboo shoots and salt-cured intestines.
There isn't a menu as there is only the one dish, which is so popular in Taipei that it is usual to see a lengthy queue to get some. Once you reach the front of the line, the chef will ask if you want a small bowl (NT$50) or a large one (NT$65) and how spicy you want it. There are 2 other branches (in Shilin and Daan), but the Ximending one is the first and finest.
Location: No. 8-1, Emei Street, Wanhua District, Taipei City, Taiwan 108
Open: Daily from 9am to 11pm
Phone: +886 (0)2 2388 8808
Couples
Families
Food
Single
photo by Solomon203 (CC BY-SA 4.0) modified
A lot of eateries claim to do the best beef noodles, but a common name to find at the top of that list is Lin Dong Fang. It is a humble sort of roadside restaurant, with its kitchen open to the street.
With beef noodles being one of the most popular dishes in Taiwanese cuisine – so much so that it gets its own annual festival in Taipei – Lin Dong Fang is extremely popular with locals. The signature dish is the half-tendon/half-shank beef noodle soup which is just NT$220 – a bargain for the generous serving of good meat and al dente noodles in a clear, spicy broth.
Location: No. 4-3, Andong Street, Zhongshan District, Taipei City 10491, Taiwan
Open: Monday–Saturday from 11am to 2am (closed on Sundays)
Phone: +886 (0)2 2752 2556
photo by pingping (CC BY-SA 2.0) modified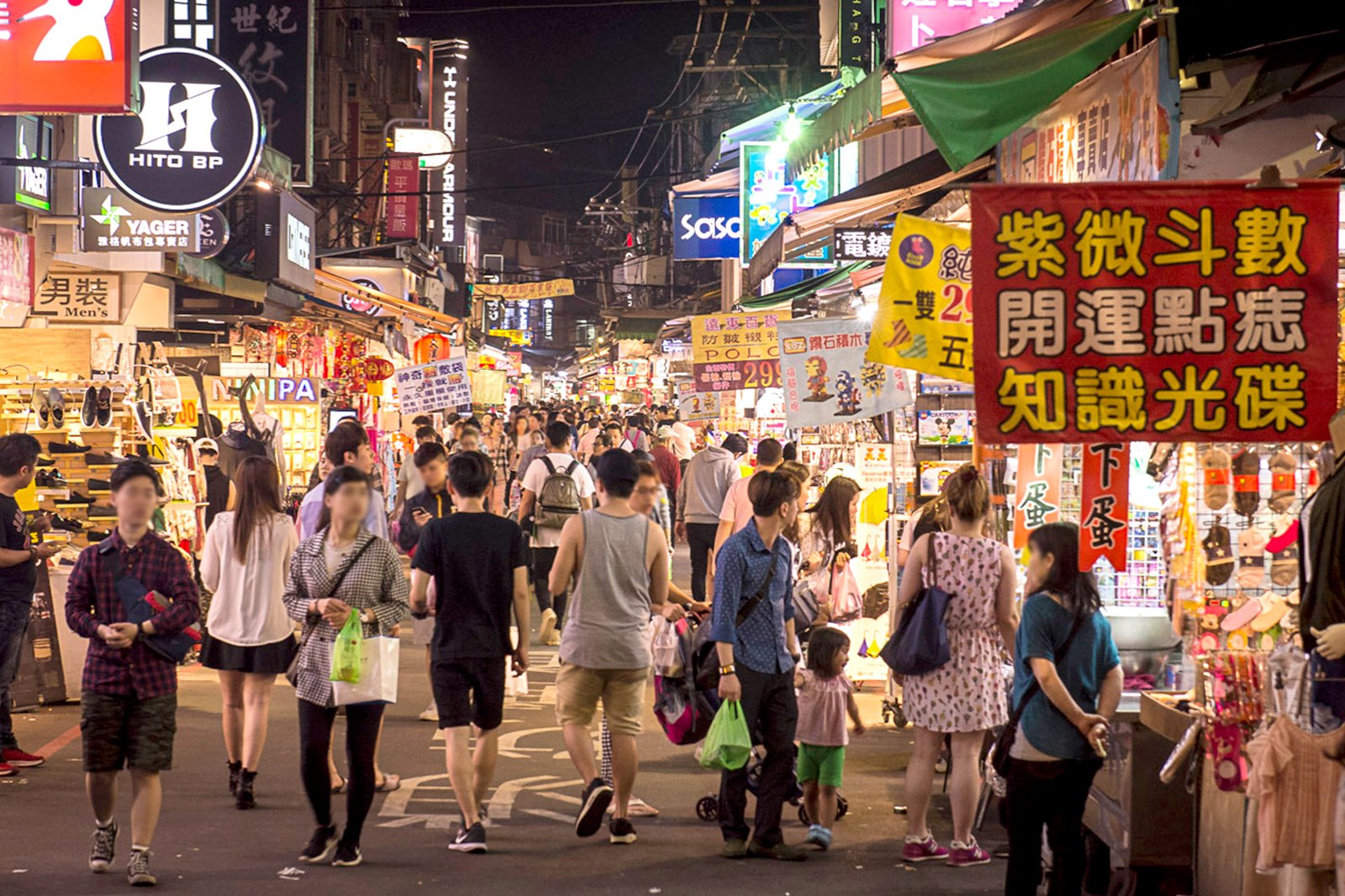 The night markets of Taipei are extremely popular among the Taiwanese as great places for great cheap eats. Shilin Night Market is the largest and has the best choice, with well over 500 stalls in the covered food court. It is crowded and noisy, but the range of local snacks and meals available is unrivalled, with the quality of many also being very high while the prices remain very low. Particular favourites include oyster omelette, gua bao and stinky tofu. The average price for a hearty meal is generally well under NT$150.
Location: No. 101, Jihe Road, Shilin District, Taipei City, Taiwan 111
Open: Monday–Friday from 4pm to midnight, Saturday–Sunday from 3pm to 1am
Couples
Families
Shoppers
Food
photo by Doug Donaldson (CC BY 2.0) modified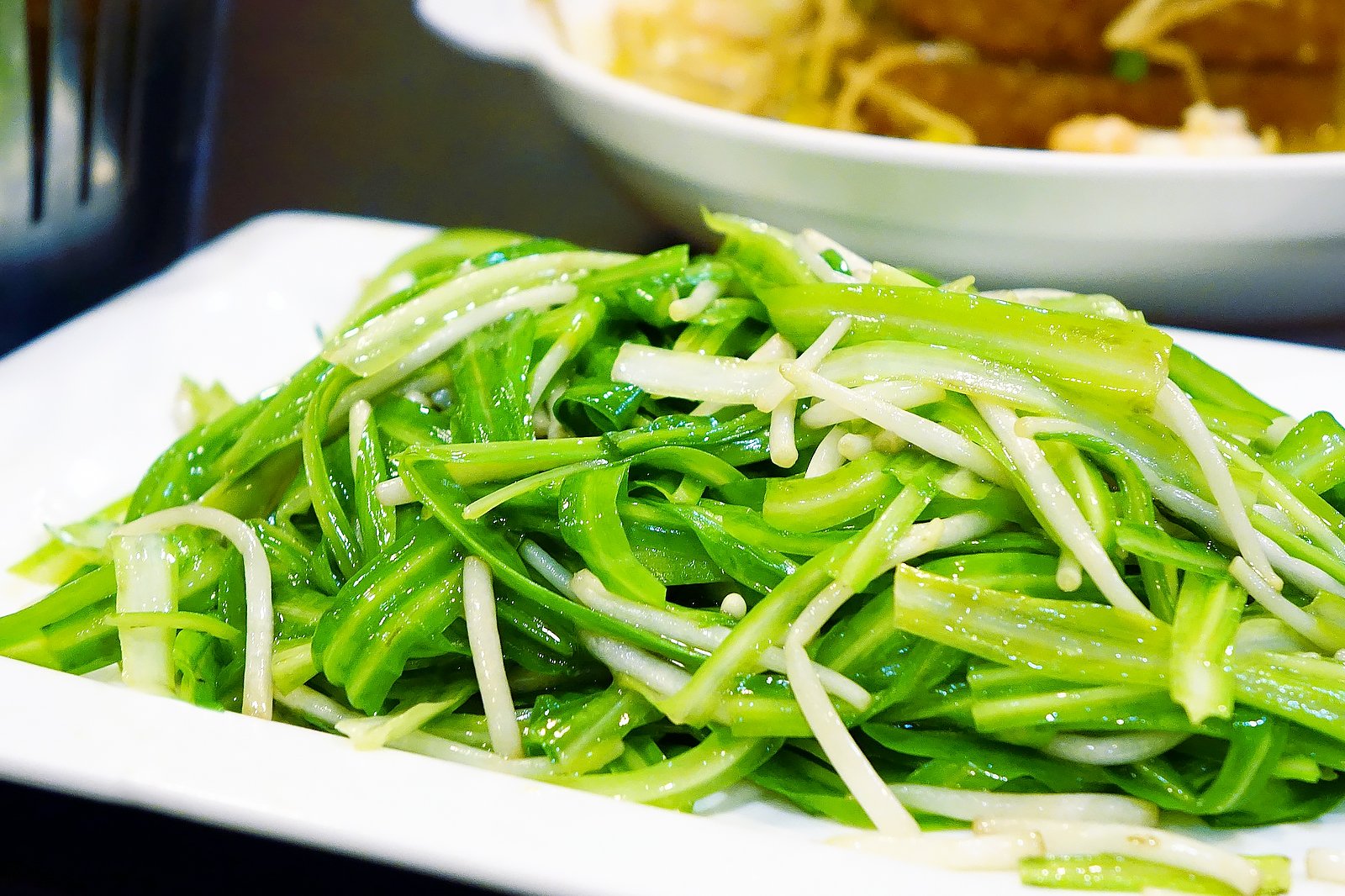 Pin Xian is the best of Taipei's popular kuai chao (quick fry) eateries. The simple street-side restaurant serves a massive choice of food, mostly fried and mostly priced at about NT$100. They specialise in seafood, with notable dishes including deep-fried squid mouth, black pepper tofu with oysters and spicy shark soup.
These sorts of places are particularly good for hanging with beers after work, with Heineken servers rushing around topping up the drinks. Pin Xian, in particular, is so popular that it stretched into the stores on either side, making it now 3 storefronts wide.
Location: No. 68, Leli Road, Da'an District, Taipei City, Taiwan 106
Open: Daily from 5pm to 2am
Phone: +886 (0)2 2735 8373
Couples
Families
Food
Budget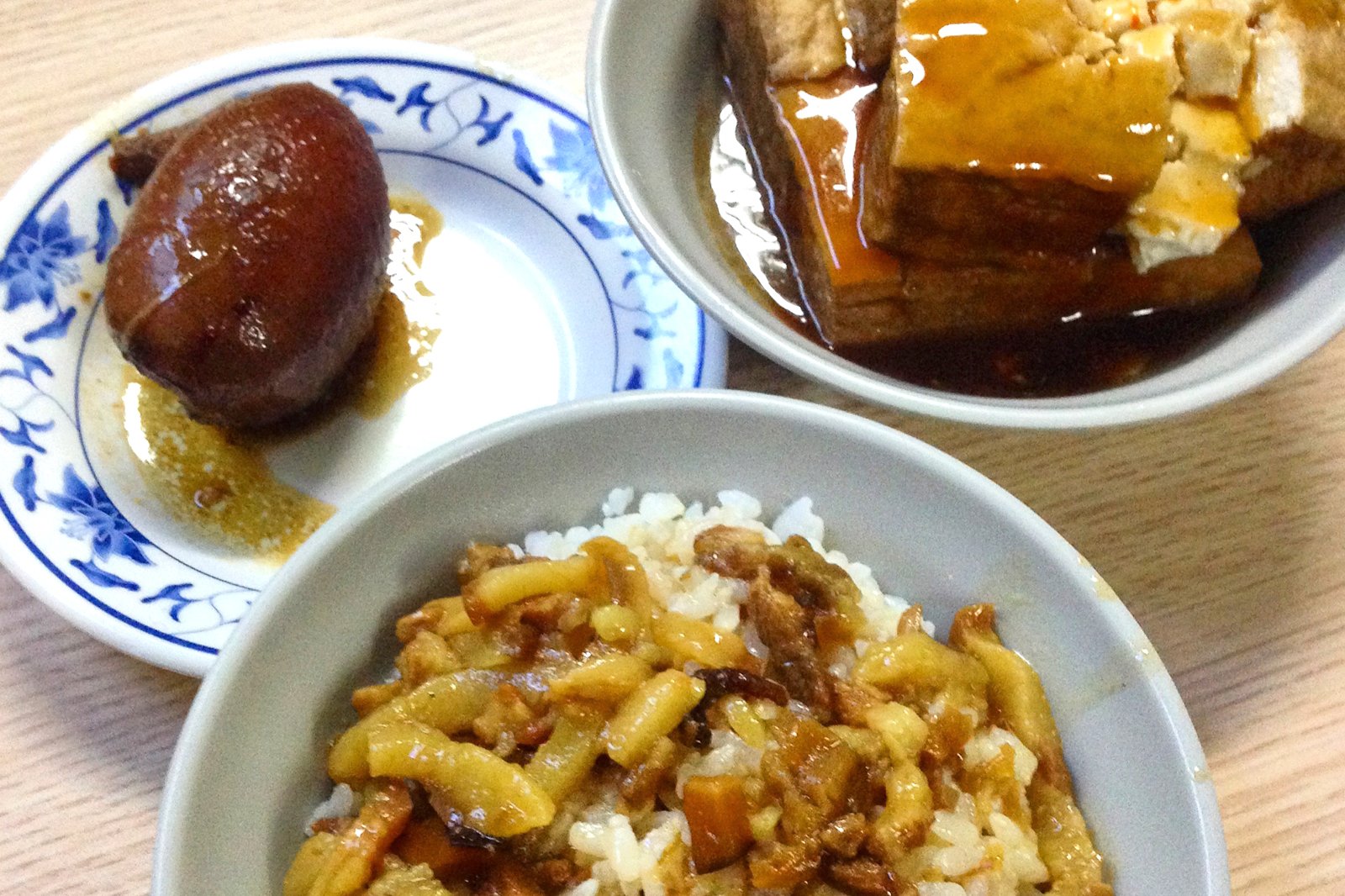 Braised pork rice is one of the top local dishes in Taipei, and the lu rou fan is so good at Jin Feng that it's part of the restaurant's name. A simple street-side eatery, with fans attached to the tiled walls and cheap tables and chairs packed into the narrow shop, the open kitchen is widely thought to turn out the best pork rice in town. Hot, fatty and full of flavour, a bowl of the signature dish is priced between NT$25 and 45, depending on the size of the serving. You can also try variations on the theme, including braised eggs (NT$10 each) and braised fried tofu (NT$20).
Location: No. 10, Section 1, Roosevelt Rd, Zhongzheng District, Taipei City, Taiwan 100
Open: Daily from 8am to 1am
Phone: +886 (0)2 2396 0808
Couples
Families
Food
Single
Group
photo by Blowing Puffer Fish (CC BY 2.0) modified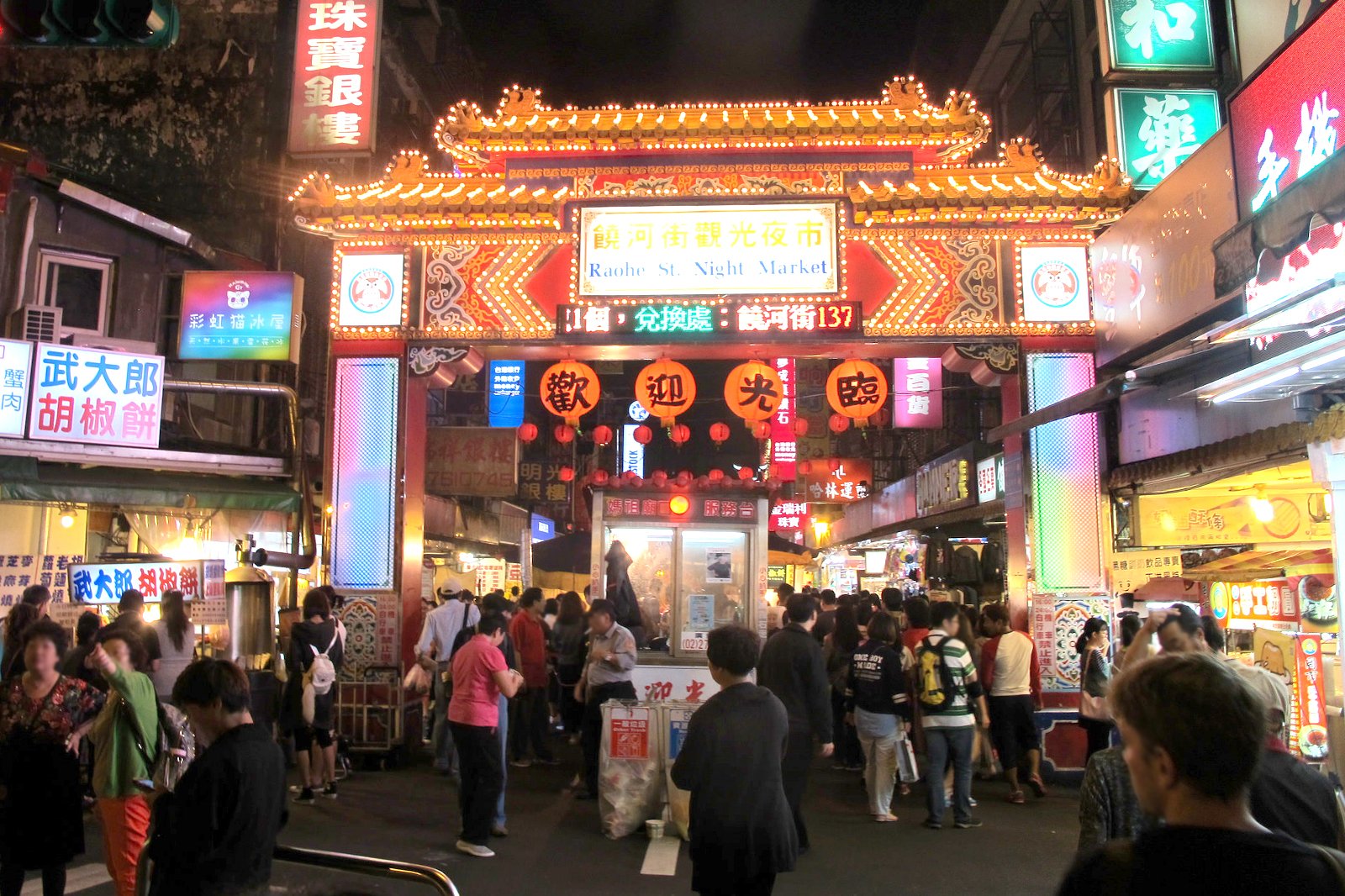 Raohe Street Night Market
What Shilin Night Market has in sheer quantity, Raohe Street Night Market could be said to make up for with quality. It is surprisingly common to see TV crews filming cookery programmes along the 600 metres of stalls, showing off popular local dishes like spare ribs stewed in Chinese herbal medicine, pig's blood cake and oyster vermicelli. Stores and restaurants line the road, with a further line of stalls and places to sit down the middle of the street. Prices are very low, with NT$100 buying enough great food to easily fill most people.
Location: Raohe Street, Songshan District, Taipei City, Taiwan 105
Open: Daily from 4pm to midnight
Families
Shoppers
Food
Budget
photo by Gavin Anderson (CC BY-SA 2.0) modified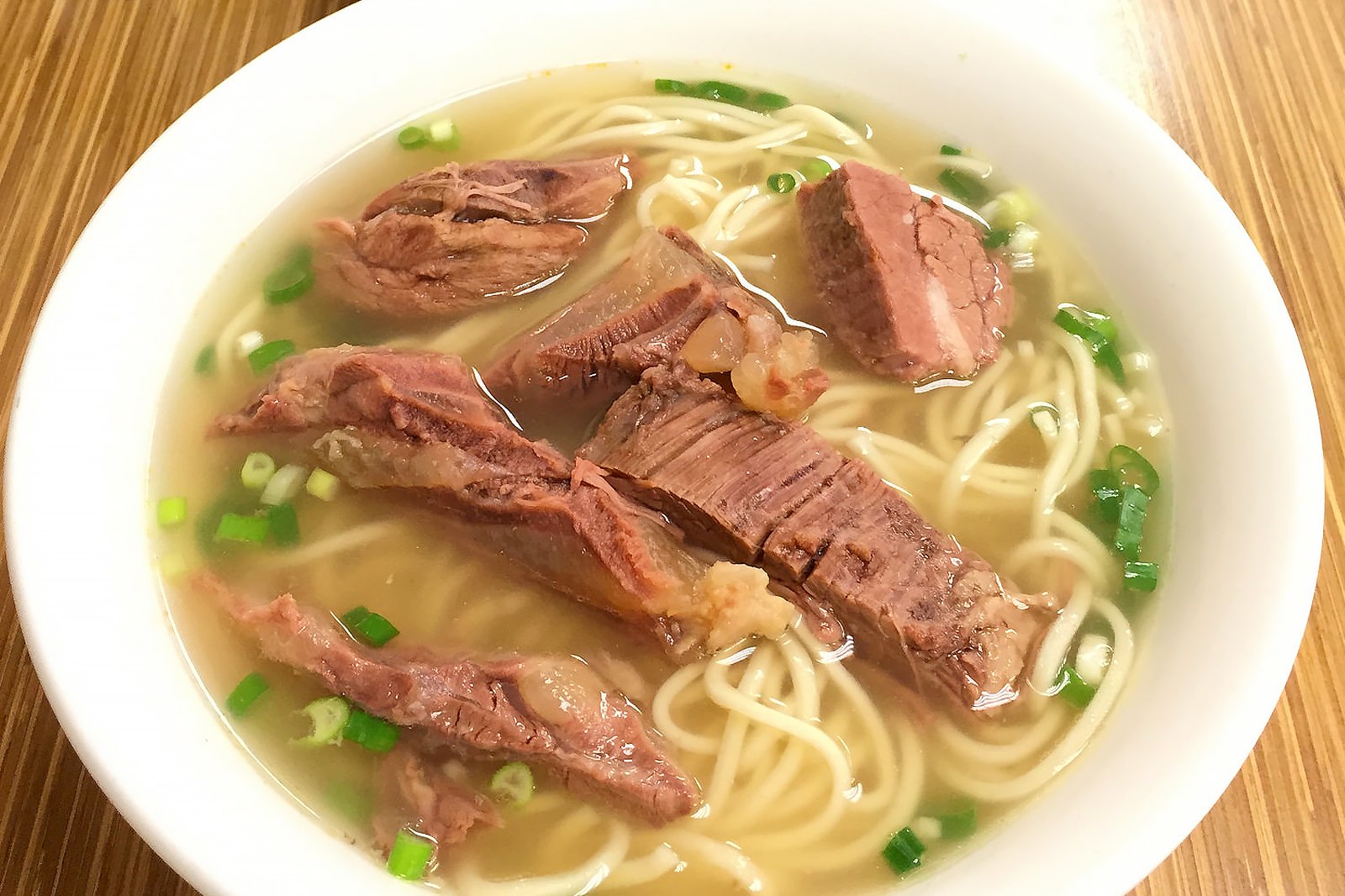 Yongkang Beef Noodles is highly regarded in Taipei for their namesake soup. Their generous portions of chewy noodles, tender beef and rich broth are available in a number of varieties, all of them cheap, simple and tasty, with prices around NT$160.
Other dishes, such as steamed ribs, are also available and, while the menu is entirely in Chinese, there are pictures to help you choose and order. Opened in 1963, its reputation has grown to the point that you can confidently expect a queue to get a seat for lunch or dinner.
Location: No. 17, Lane 31, Section 2, Jinshan South Road, Da'an District, Taipei City, Taiwan 106
Open: Daily from 11am to 3.30pm and 4.30pm to 9pm
Phone: +886 (0)2 2351 1051
Couples
Families
Food
Budget
Single
Group
photo by bryan... (CC BY-SA 2.0) modified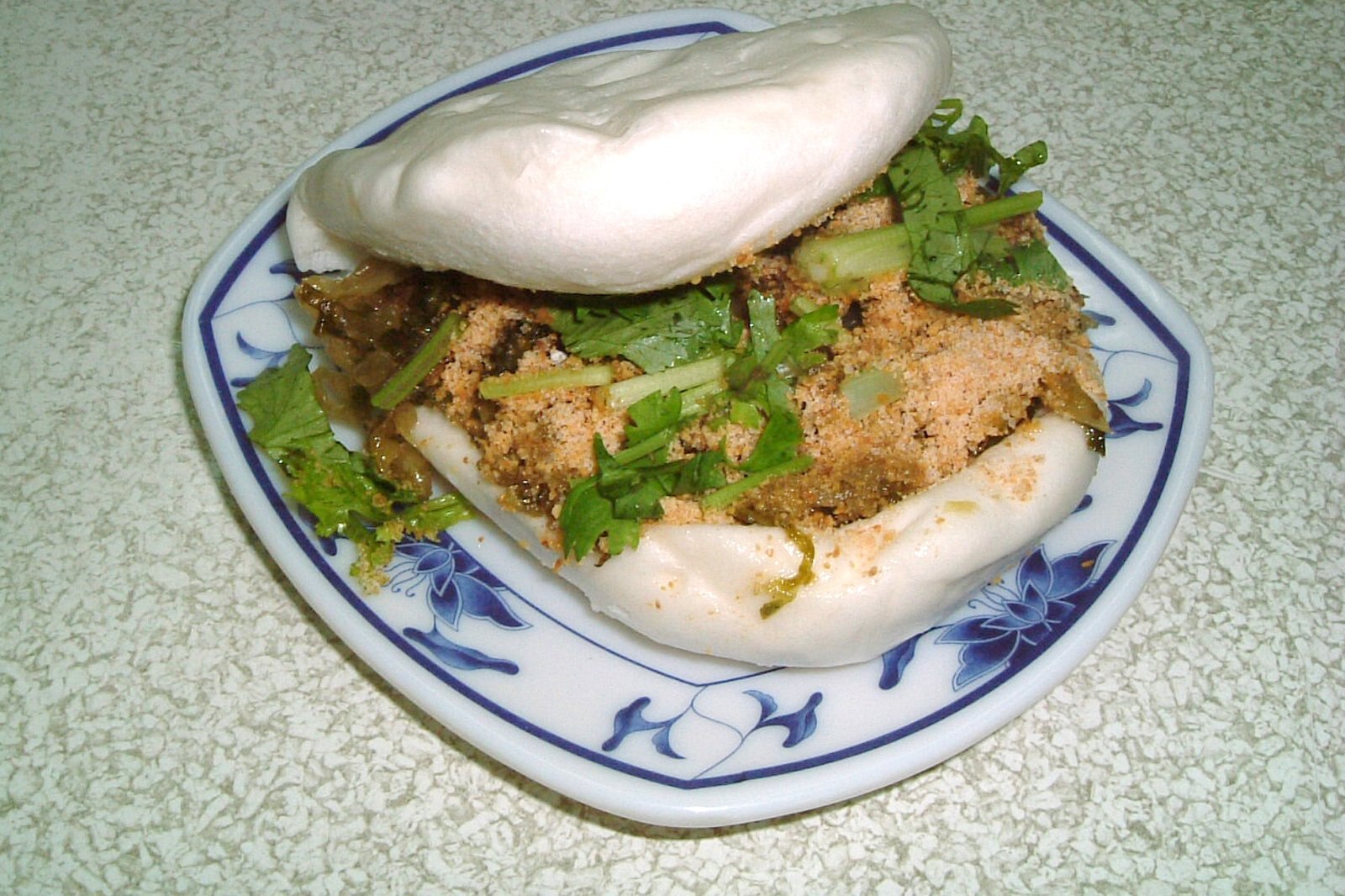 Lan Jia is said to be the home of the best gua bao in Taiwan, with the short menu (which takes the form of a series of tickboxes, with only Chinese text) also featuring rice dumplings, 4-flavoured soup with pork intestines, and pork noodles, among others. You can choose how fatty you want the pork for your gua bao to be, giving it a degree of customisation.
The traditional Taiwanese snacks here are so popular that the place regularly handles bulk orders and you can get a free one with every 10 you buy at NT$50 each. The restaurant itself is a very simple street-side place, with the kitchen practically resembling a market stall.
Location: No. 3, Alley 8, Lane 316, Section 3, Luosifu Road, Zhongzheng District, Taipei City, Taiwan 100
Open: Tuesday–Sunday from 11am to midnight (closed on Mondays)
Phone: +886 (0)2 2368 2060
Couples
Families
Food
Budget
photo by 竹筍弟弟 (CC BY-SA 2.0) modified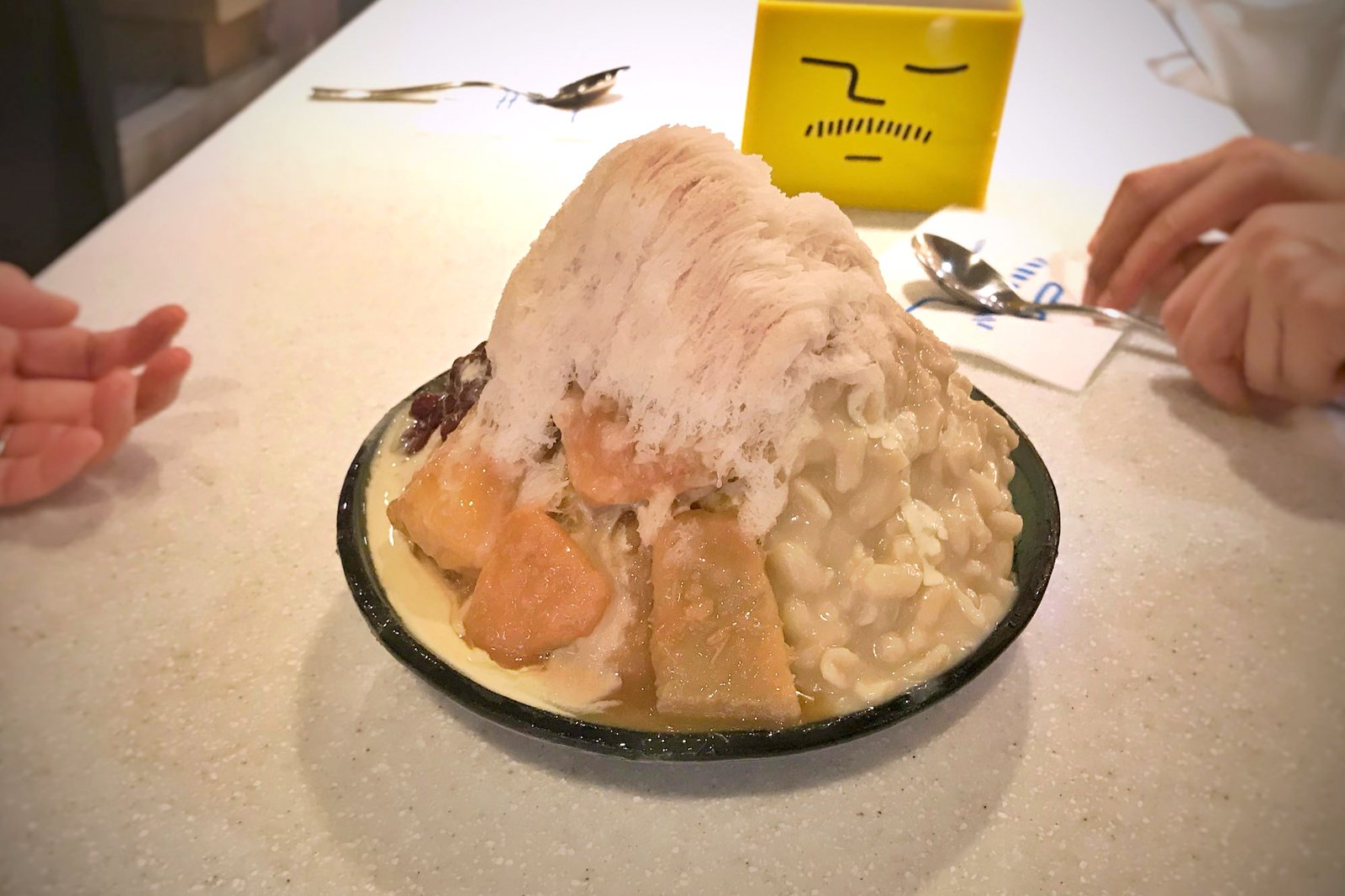 The name of Ice Monster is one to attract great crowds in Taipei, particularly of young Taiwanese hoping to beat the heat with a giant mountain of shaved ice topped with juicy fresh mango. Several stores have carried the name and several names have filled the 'you have to try this' slot, but the reputation of this rapidly growing new franchise is unbeaten. There is a choice of flavours available, but mango is always the favourite and is available from as little as NT$100 or as much as NT$200, depending on the portion size. While you would not ordinarily think of a chain store as the sort of place the locals eat, the 50-seat store is often packed, with people queueing outside the door.
Location: No. 297, Section 4, Zhongxiao East Road, Da'an District, Taipei City, Taiwan 106
Open: Daily from 10.30am to 10:30pm (Fridays and Saturdays until 11.30pm)
Phone: +886 (0)2 8771 3263