Sun Yat-Sen Memorial Hall Taipei is one of 4 such buildings dedicated to the father of the 2 Chinese republics, with the others being in mainland China, Hong Kong and Singapore. The grand, orange-roofed building is situated in beautiful gardens close to Taipei 101, and details the life of Sun and the revolution he led in superb detail.
Dr Sun Yat-sen was a physician from Guangdong in the Qing Dynasty before playing an important role in the 1911 Revolution and becoming the first President of the Republic of China in 1912. Unlike some later figures in the Republic's history, he is revered in both Taiwan (Republic of China) and mainland China (People's Republic of China) for his efforts in overthrowing the imperial monarchies which had ruled China for nearly 2,000 years.
Sun Yat-Sen Memorial Hall Taipei - one of the highlights of 19 Best Things to Do in Taipei (Read all about Taipei here)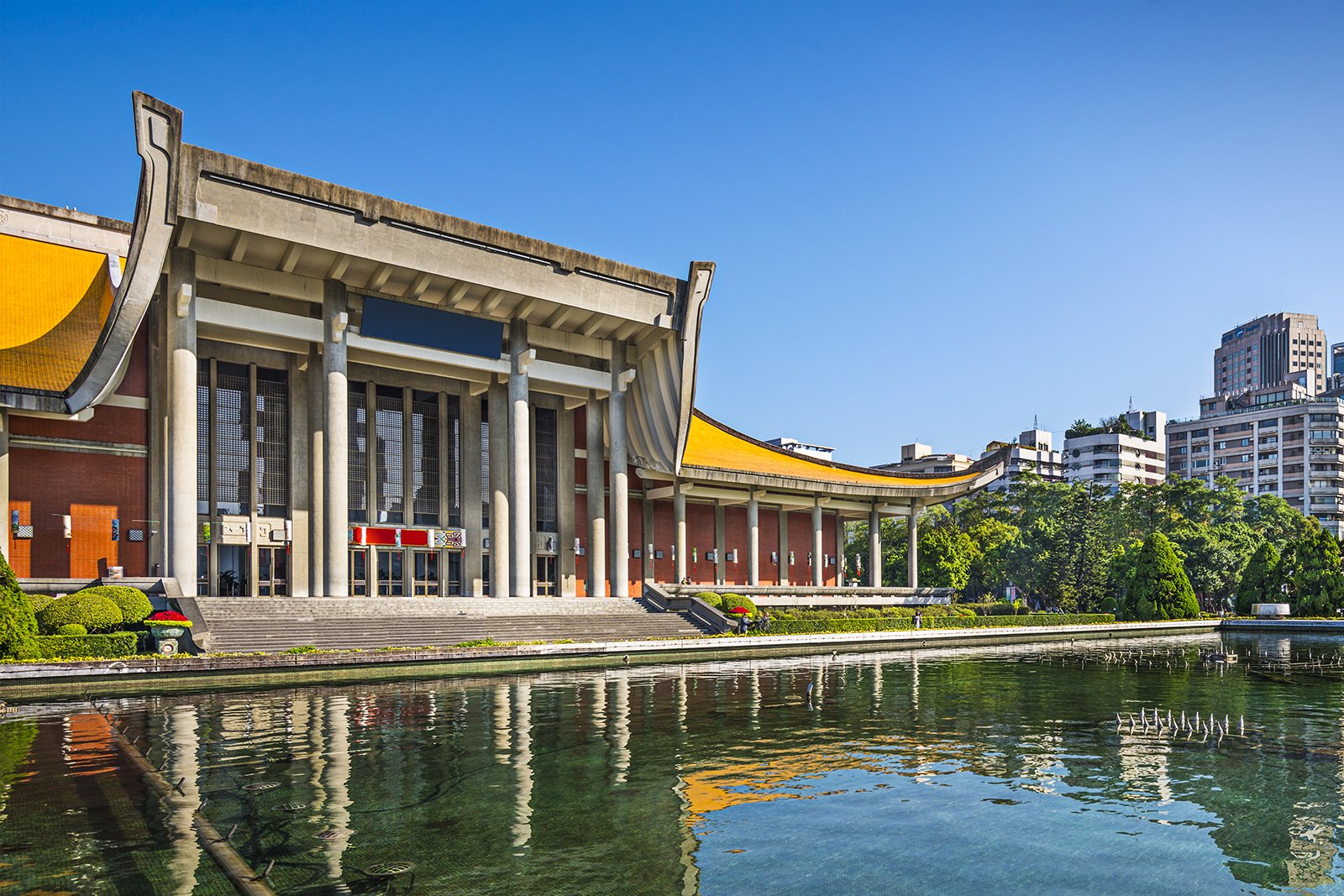 The 29,464-sq m Sun Yat-sen Memorial Hall Taipei was built between 1964 and 1972 and resembles traditional Chinese palaces. The entrance hall contains a towering, 5.8-metre-tall bronze statue of Sun, seated and positioned like the Lincoln Memorial in Washington, DC (USA). There is a dramatic changing of the guard ceremony at the top of every hour here, with the silver-helmeted armed soldiers' every step echoing around the marble-walled edifice.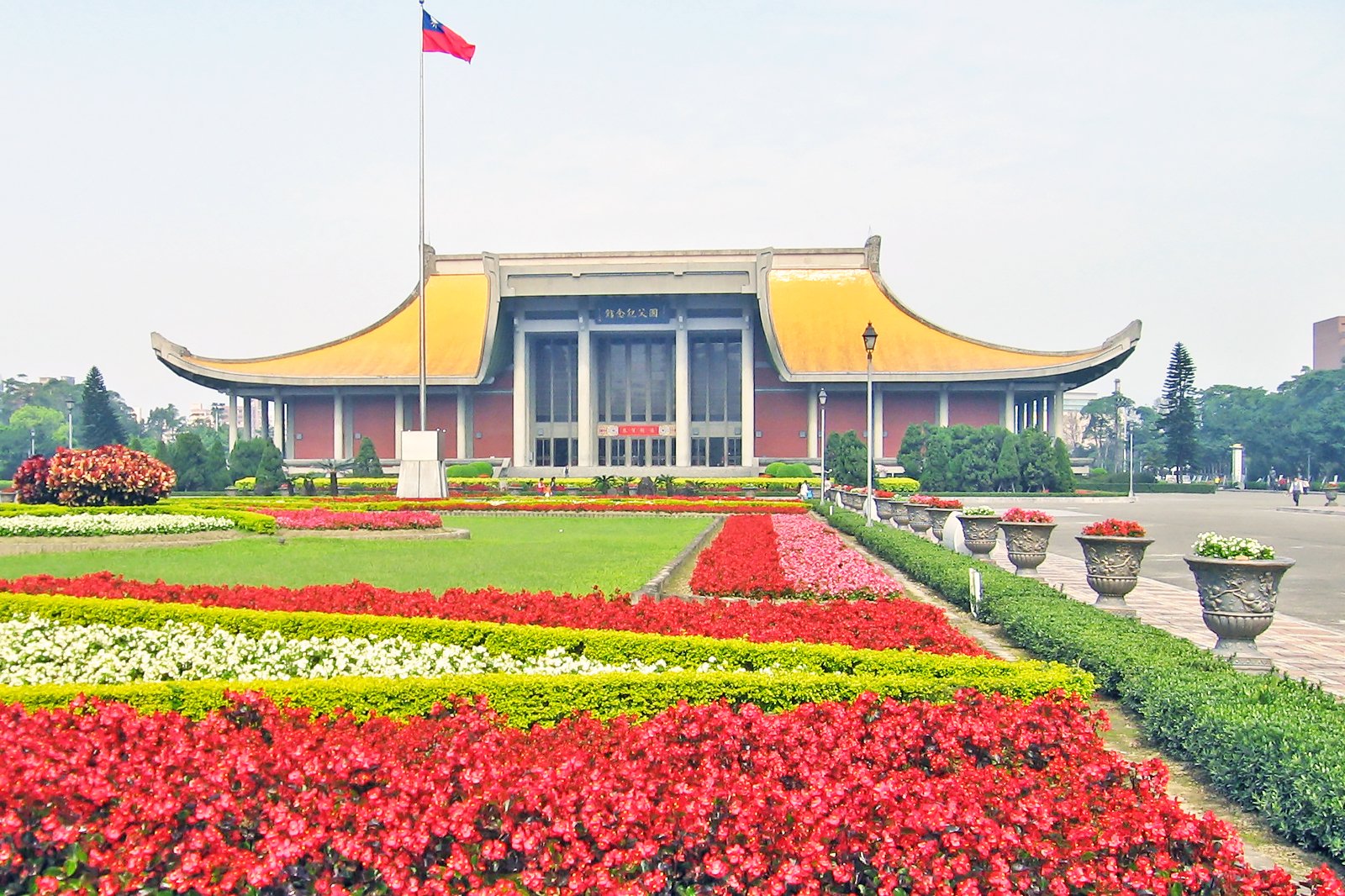 The hall itself contains a 1,000-sq m exhibition centre, a multimedia theatre, lecture halls, a performance hall and a library containing over 300,000 books. You will find an interesting selection of relics and records, guiding you through the life of Dr Sun Yat-sen, from his birth in 1866 to his death in 1925, including details of the motivations and ideas which led to his instrumental involvement in the most significant events in modern Chinese history.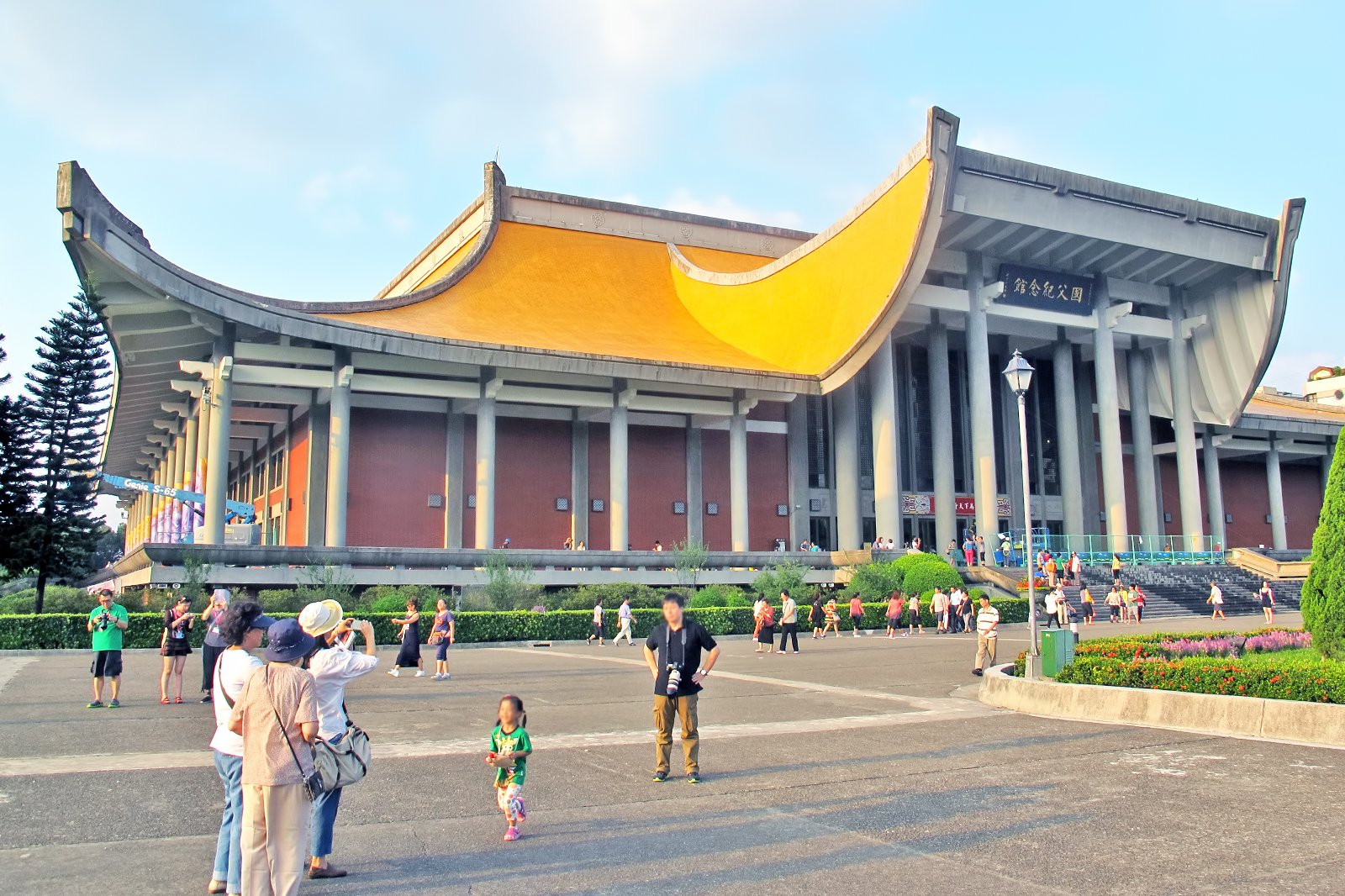 Sun Yat-sen Memorial Hall Taipei is located in the 115,000-sq m Zhongshan Park, which includes the lotus-filled Lake Cui and the impressive Xianshan Bridge over it. The beautiful botanical gardens are a favourite among local kite-flyers and also see performances and exhibitions in the square in front of the hall. There is no fee to enter the hall, which is located directly adjacent to the Sun Yat-Sen Memorial Hall MRT Station on the Blue (5) Line.
Sun Yat-Sen Memorial Hall Taipei
Location: No. 505, Section 4, Ren'ai Road, Xinyi District, Taipei City, Taiwan 110
Open: Daily from 9am to 6pm
Phone: +886 (0)2 2758 8008
Back to top