9 Most Instagrammable Places in Bodrum
Most Photographed Landmarks Around the Bodrum Peninsula
Bodrum's position on the Aegean Sea makes it a prime place for travellers to become Insta-famous. But how do you pick out the most unique and memorable places around the town or the whole peninsula? How do you stand out from the thousands of beach pictures being uploaded every day?
For great Instagram pics on Bodrum's peninsula, there are a few key spots you have to visit. Some of them are nature-oriented, while others capture the spirit of Aegean culture. You've also got a good selection of secret beaches to think about. Luckily for you, we've listed some of the best spots right here.
1
Bitez Bay
Grab some great coastal shots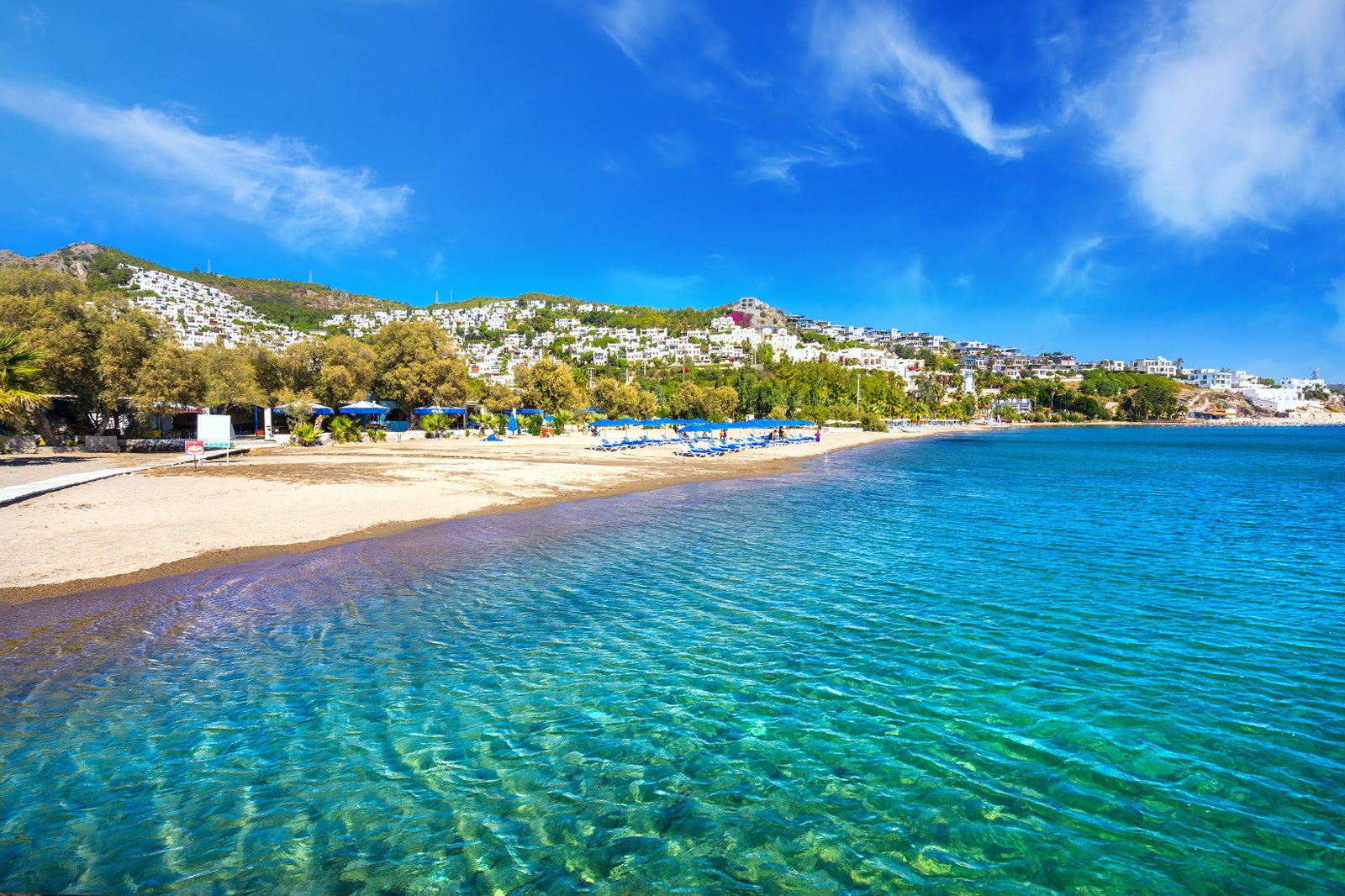 Bitez Bay, about 15 minutes' drive southwest of the main town centre, has a more hushed activity level than Bodrum, so it's a great place to recharge. The sand is white, the water is shallow and there are fewer people than what you'd usually find around the Bodrum marina. That mean better photos!
The main draw here is the incredible nature walk that extends along the coastline. Your walk around Bitez Bay is full of different plant life and spectacular views. You're going to have a lot of fun choosing pics for your Instastory. For a particularly beautiful (and private) shoot, consider showing up at sunrise.
Location: Bitez, Çökertme Cd., 48470 Bodrum, Muğla, Turkey
2
Aquarium Cove
For a chance to photograph paradise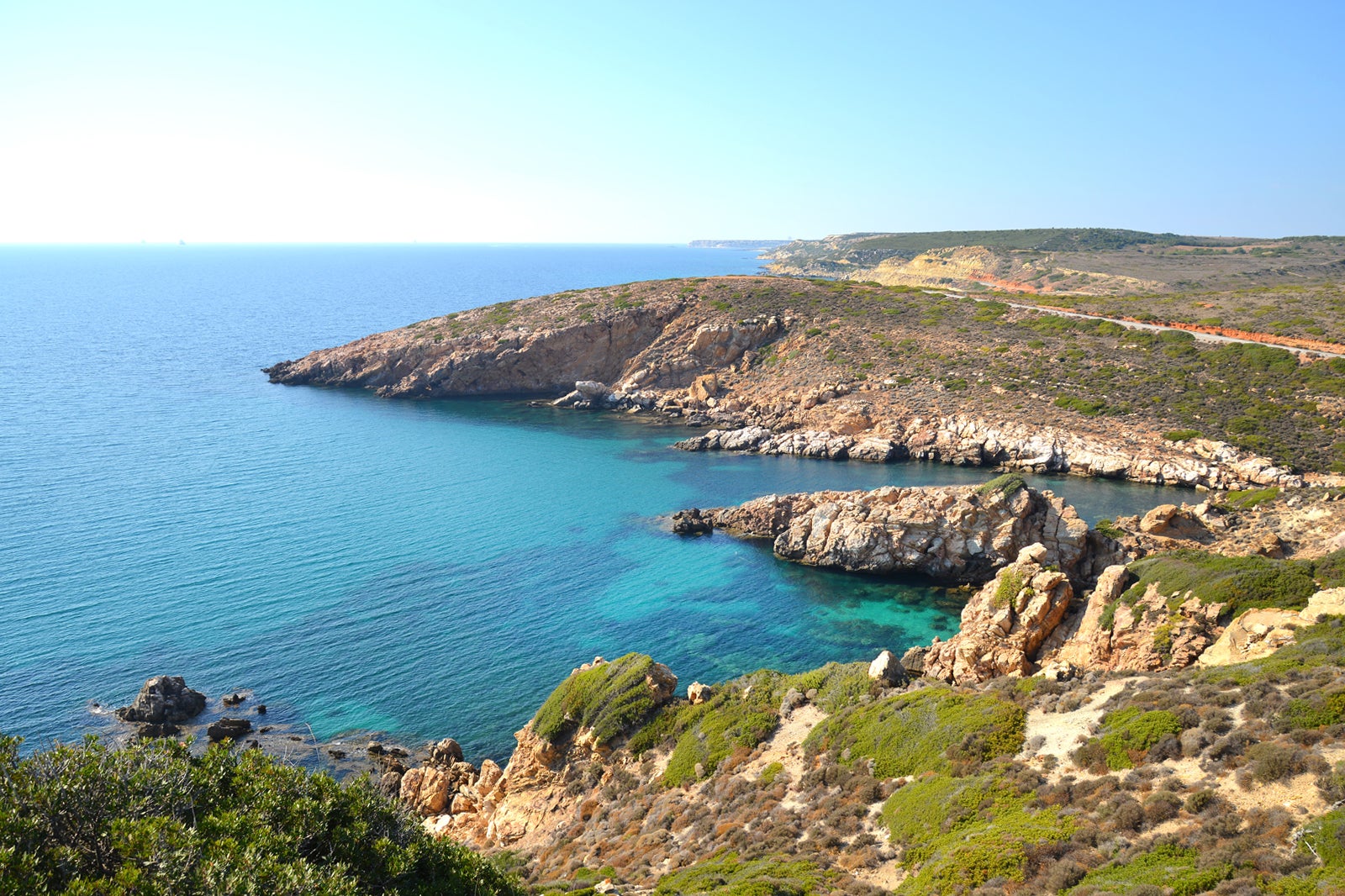 Aquarium Cove (Akvaryum Koyu) is where the scenic nature walk of Bitez Bay leads, and what better way to end a photo-taking excursion than in a secluded cove. The colour of the water must be seen to be believed – the turquoise hue will most likely take your breath away.
Bring your own beach-going supplies like blankets and umbrellas because there are close to no amenities here. But this beach's clean, untouched waters are part of its charm. You're not going to need to scroll through many filters for your Instastory against Aquarium Cove.
Location: Alaybey, 17680 Bozcaada, Çanakkale, Turkey
3
Red Lighthouse in Turgutreis
For a truly magical sunset pic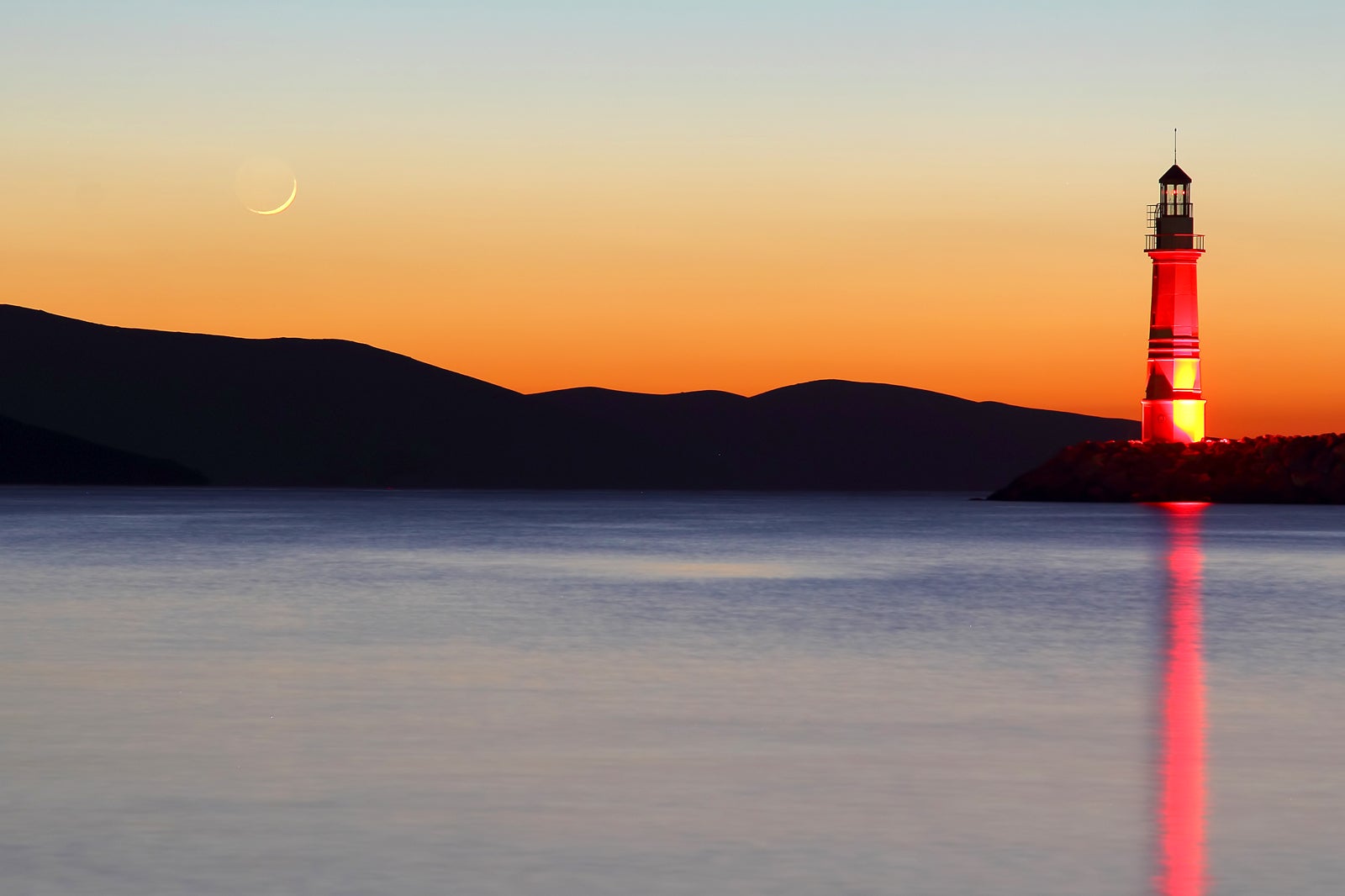 The Turgutreis marina makes for a peaceful escape – and great Insta-worthy shots. It's a short drive to get to the tip of the peninsula, but the charming atmosphere is well worth the visit. You can wander the town and find local shops as well as several places to eat.
To top it all off, a striking red lighthouse sits on a strip of land across the water, and the sight is beyond words at sunset. This small town is a great place to visit, but even if you only come for this extraordinary photo opportunity, you (and your many soon-to-be followers) won't be disappointed.
Location: Turgutreis, Bodrum, Muğla, Turkey
4
Bodrum Beach
Capture the lively hustle and bustle of the city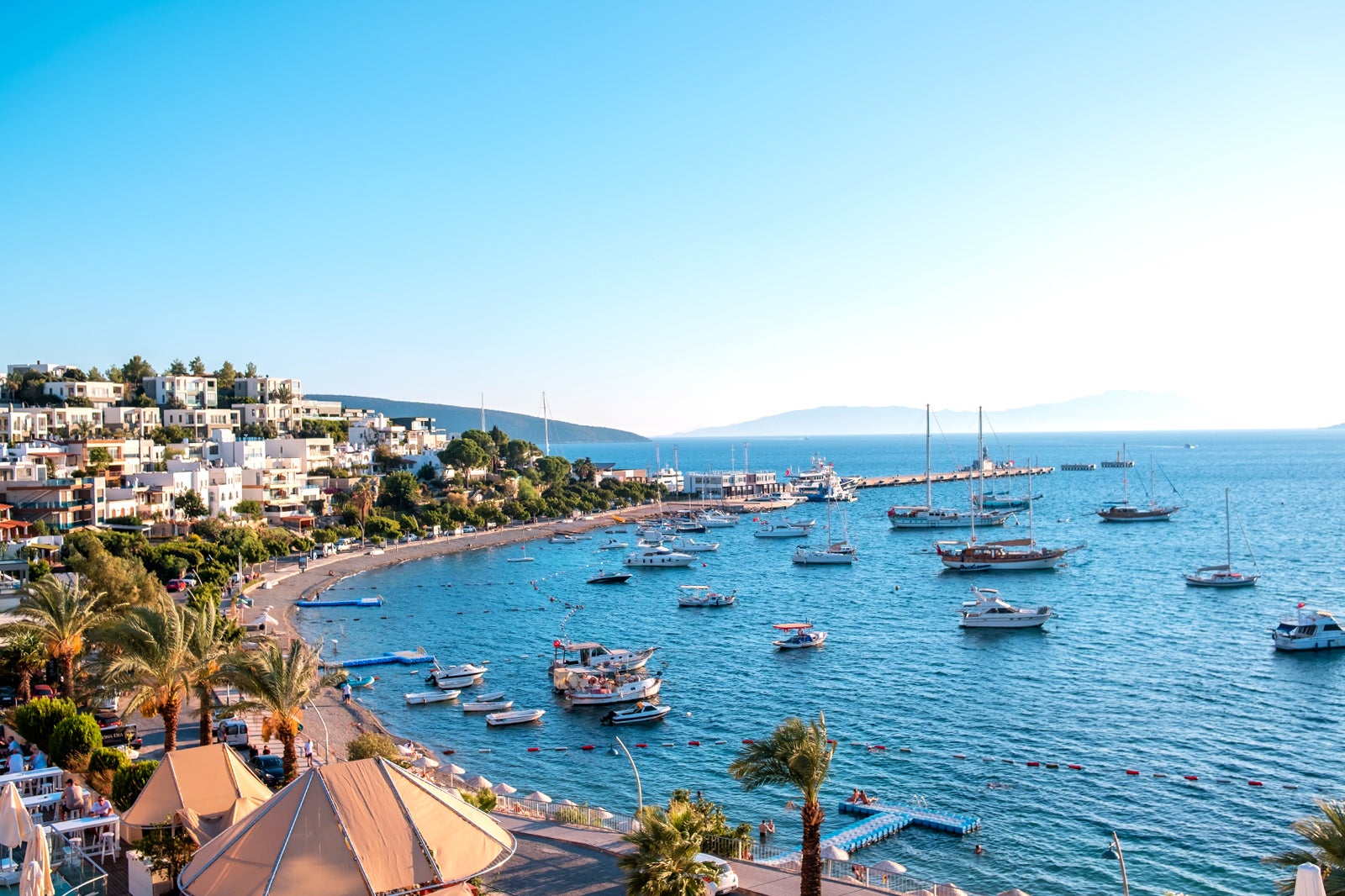 Come to Bodrum Beach for a lively beach experience. The sun loungers laid out along the coast make great places to pose for a shot and they're also available for customers of the nearby bars. Sure, this beach will have more visitors than other sandy spots, but you need a few party shots to show your fans you can make a social splash, too. There's nothing like a cocktail close-up at sunset, either.
With constantly changing light and a long stretch of sand to walk along, you could spend a whole day just documenting an experience here. Not a bad way to spend a day in Bodrum.
Location: Bodrum Plajı, Kumbahçe, 48400 Bodrum, Muğla, Turkey
5
Gumusluk Harbour
Duck under quaint awnings for a delightful dinner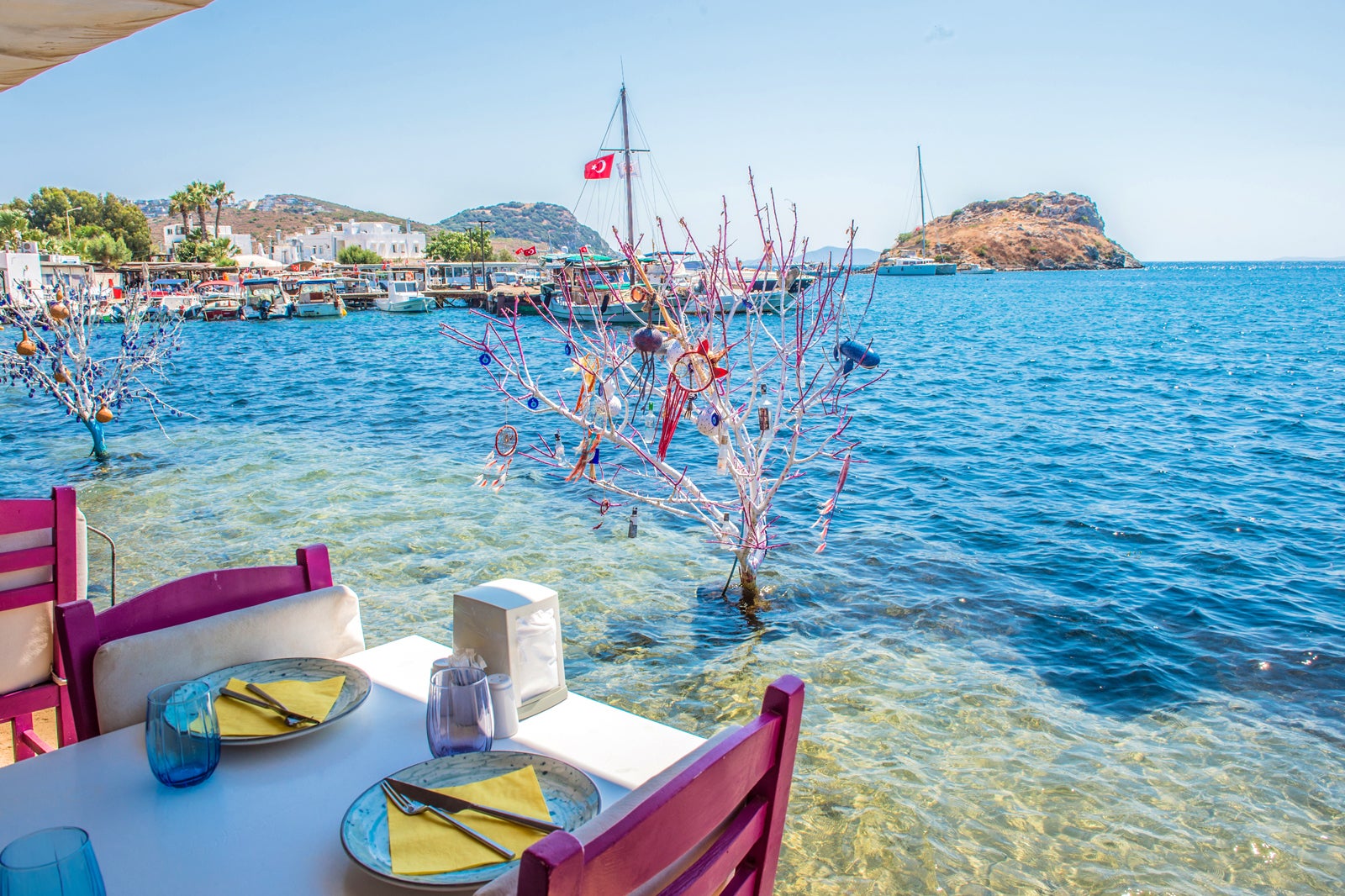 Gumusluk on the western side of the Bodrum peninsula has a uniquely picturesque harbour, with thin stretches of sand and tables and chairs nestled atop docks. It makes for a cosy atmosphere for diners rubbing elbows in the sort of way you would in a French café. Quirky decorations stick out here and there, adding a charming touch.
Be sure to stay well into the evening, because that's when the lights come on. Glowing lanterns hang about, elevating the atmosphere and turning this small island into a different world. Your camera – and your Instagram followers – won't want to miss it.
Location: Gümüşlük, 48970 Bodrum, Muğla, Turkey
6
Castle of St. Peter
Pose for a shot taken 'back in time'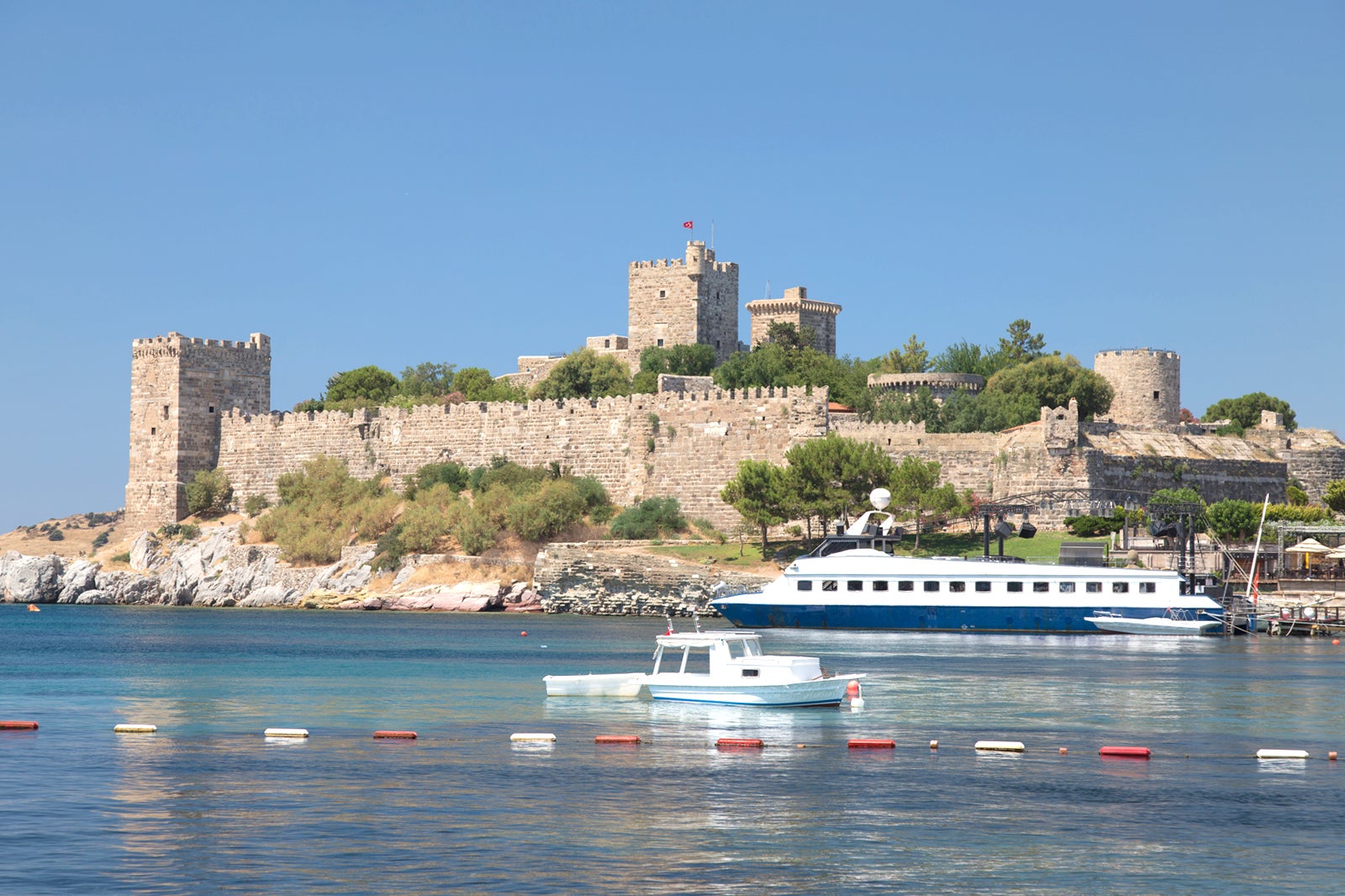 Undoubtedly a must-see for any visitor is the famous St Peter's Castle, the most prominent feature of Bodrum. The castle was constructed by the Knights of Rhodes in the 15th century and was built partly from the remains of the mausoleum of Mausolus.
You can walk around the remains and imagine what the castle was like originally – and even pose for that Insta-worthy 'historical' shot. Found within the walls of St Peter's Castle, the Underwater Archaeology Museum features works of art, retrieved artefacts and shipwrecks that allow visitors to be taken back in time into the worlds of those ancient mariners who sailed to meet their destiny at the bottom of the Aegean Sea.
Location: Çarşı Mh., 48400 Bodrum, Muğla, Turkey
Open: Daily from 9 am to 4.30 pm (museum sections closed on Mondays)
Phone: +90 (0)252 316 25 16
7
Bodrum windmills
Escape the noise of the city and linger among ghosts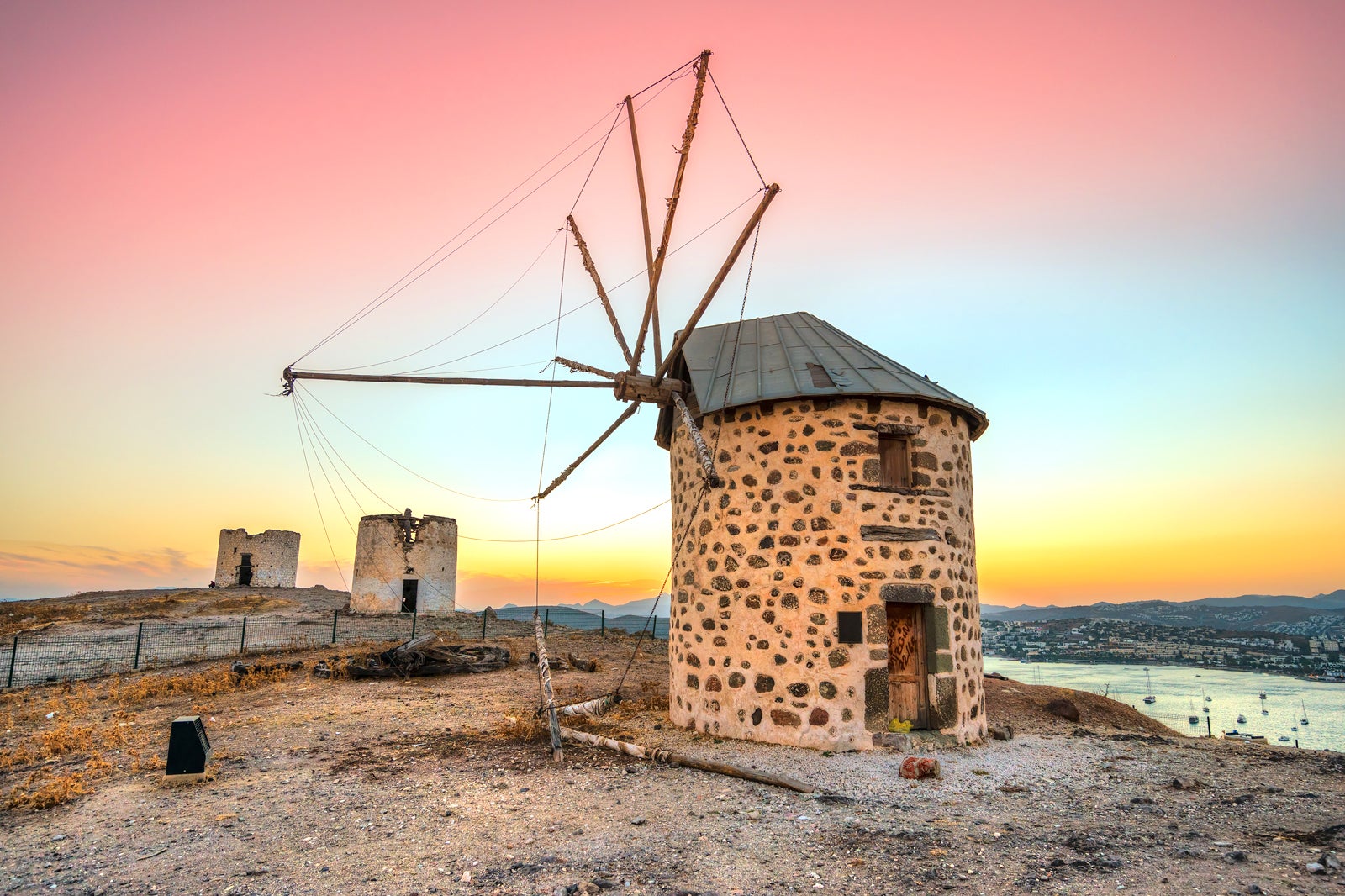 Photo
Budget
History
Adventure
A refreshing hike up to the Bodrum windmills lets you stretch your legs and find one of the gorgeous old sites in the Turkish peninsula. Quite remote from other attractions in and around Bodrum, these windmills stand in blissful silence above the harbour.
The derelict structures humble you with a heavy, nostalgic atmosphere, allowing for a meditative break away from the city lifestyle. Though you might spend more time at the beach or the bar, you might just remember the quiet hour at the Bodrum windmills. The views of the water and harbour are not to be missed, either.
Location: Dağbelen, 48400 Bodrum, Muğla, Turkey
8
Bardakci Cove
Beautiful shots, above and under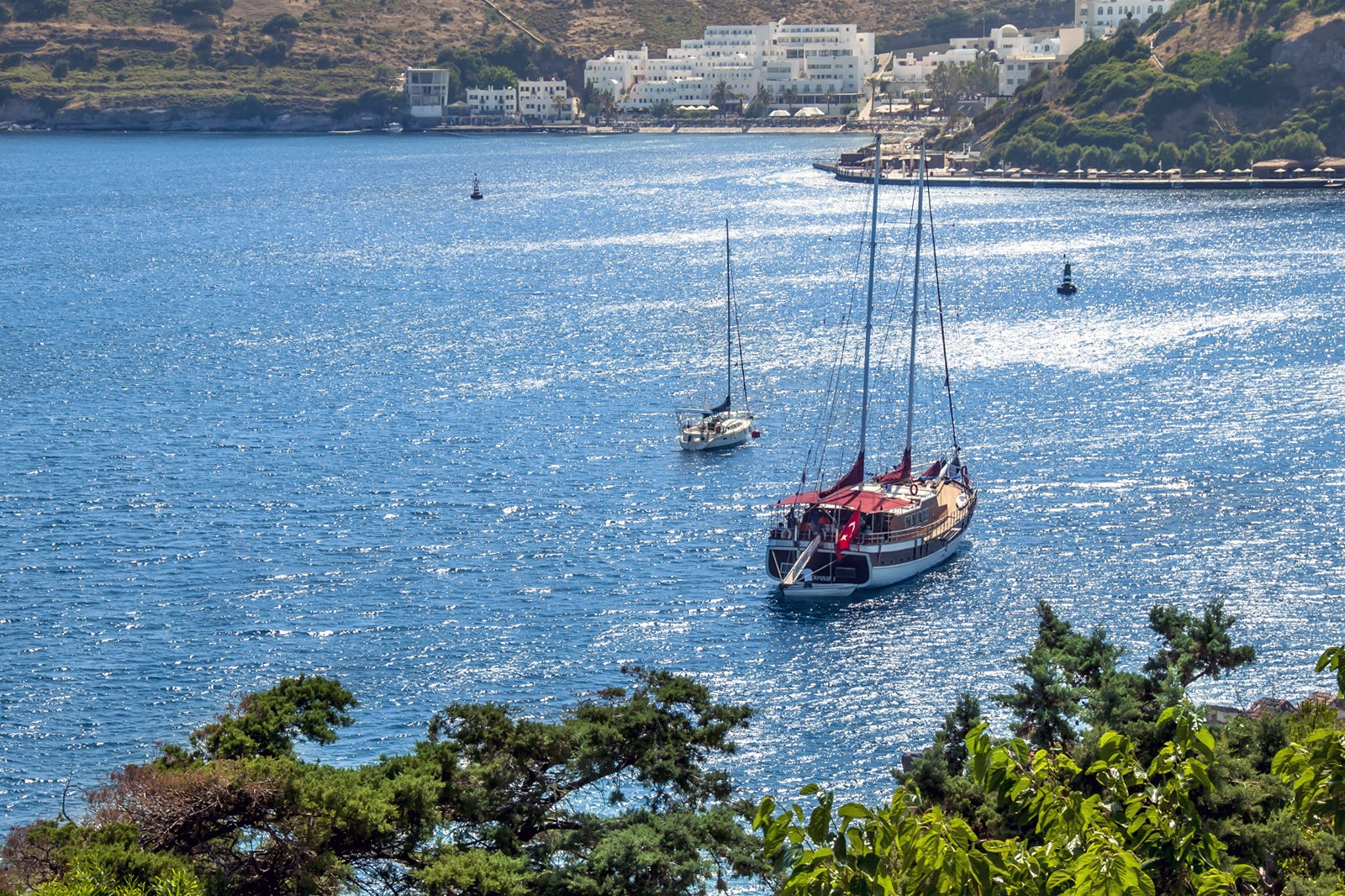 Bardakci Cove is a stunning part of the Turkish coastline where you can go under the waves and be greeted by a plethora of marine life. It's an ideal spot for keen snorkelers or those looking to immerse themselves among the colourful fish that inhabit the area. Don't forget the waterproof housing for your phone or action cam.
Bardakci Cove is a small cove with a sandy beach and is the nearest bay to Bodrum's town centre. It features perfectly clear waters and beautiful views out to Bodrum Castle – a cool frame for Instagram shots. Badackci Cove is also the place for those looking to simply relax and watch the world go by.
Location: Eskiçeşme, Kaptan Kalesi Sk. No.9, 48400 Bodrum, Muğla, Turkey
9
Yalikavak Marina
A luxurious side of Bodrum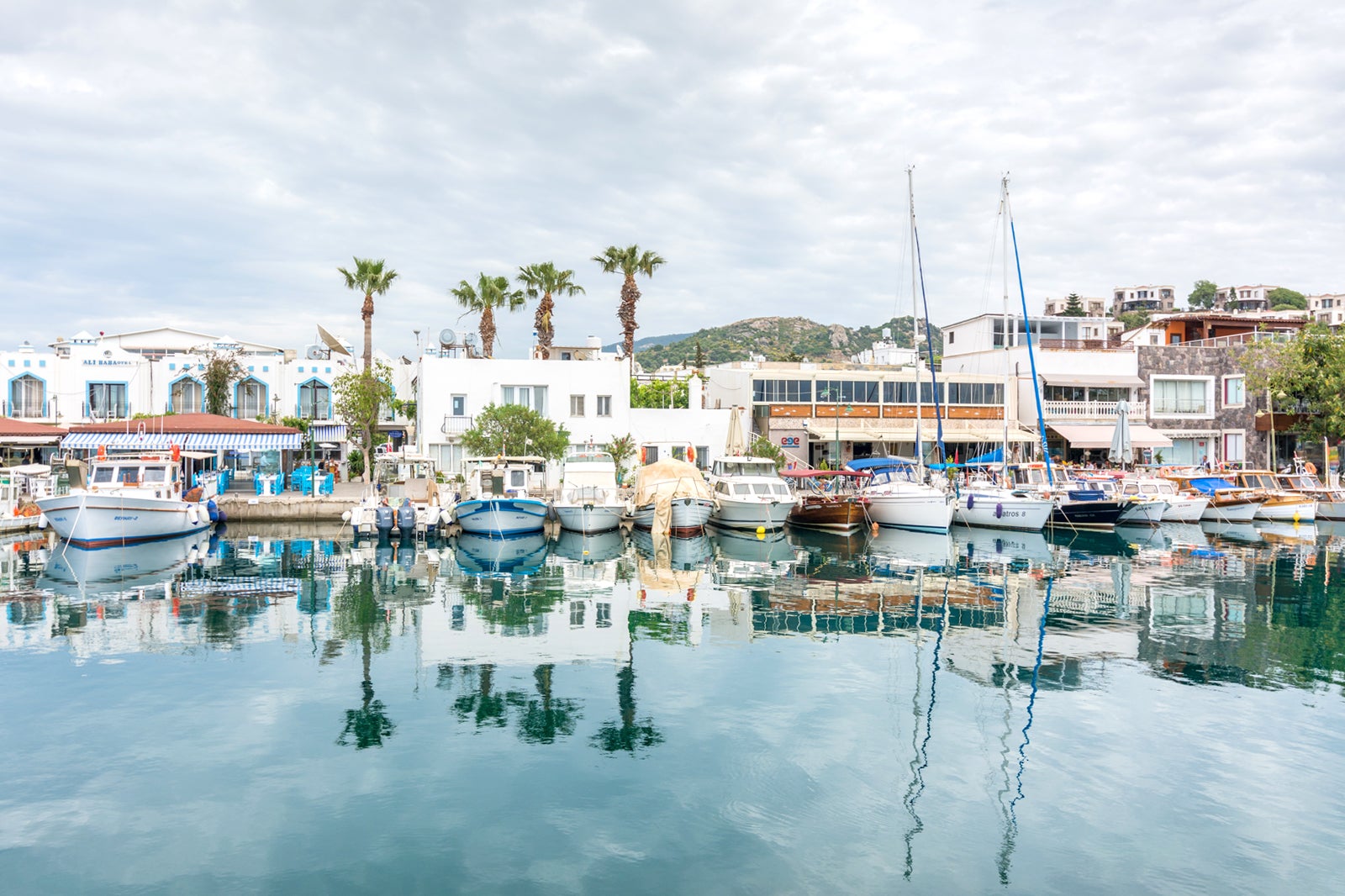 Yalikavak was originally Bodrum's central fishing port but is now considered to be one of the most elite villages on the Bodrum Peninsula. With berths for 450 luxury yachts as well as an assortment of shops, cafés, restaurants and bars, there's plenty to distract and entertain those arriving at this location on foot.
The area also hosts a large bayside 2,500-seat amphitheatre that hosts musical and artistic events as well as Moonlight Cinema nights on Wednesdays. The VIP Village and Fishermen's Village are a mix of open spaces and narrow lanes that help to create a great synergy of new-world luxury and old-world charm.
Location: Merkez Mahallesi, Çökertme Cd. No.6, 48990 Bodrum, Muğla, Turkey