10 Best Beaches in St. Petersburg Clearwater
Which Clearwater Beach is Right For You?
The best beaches in St. Petersburg and Clearwater range from undeveloped, secluded hideaways to lively city beaches brimming with fun activities. Found in the Tampa Bay area, these popular vacation spots on the Gulf coast are most famous for their impressive line-up of gorgeous, white sand beaches and nature spots. With miles of sandy shores and gentle, temperate waters, St. Petersburg and Clearwater attract sun worshippers throughout the year.
In this sun-soaked slice of Florida, the area's laidback nature and effortless beauty all add to the attraction of holidaying here. It's easy to see how the beaches here have been voted some of the best summer escapes in the US. Pack your swimmers and sunscreen and get planning…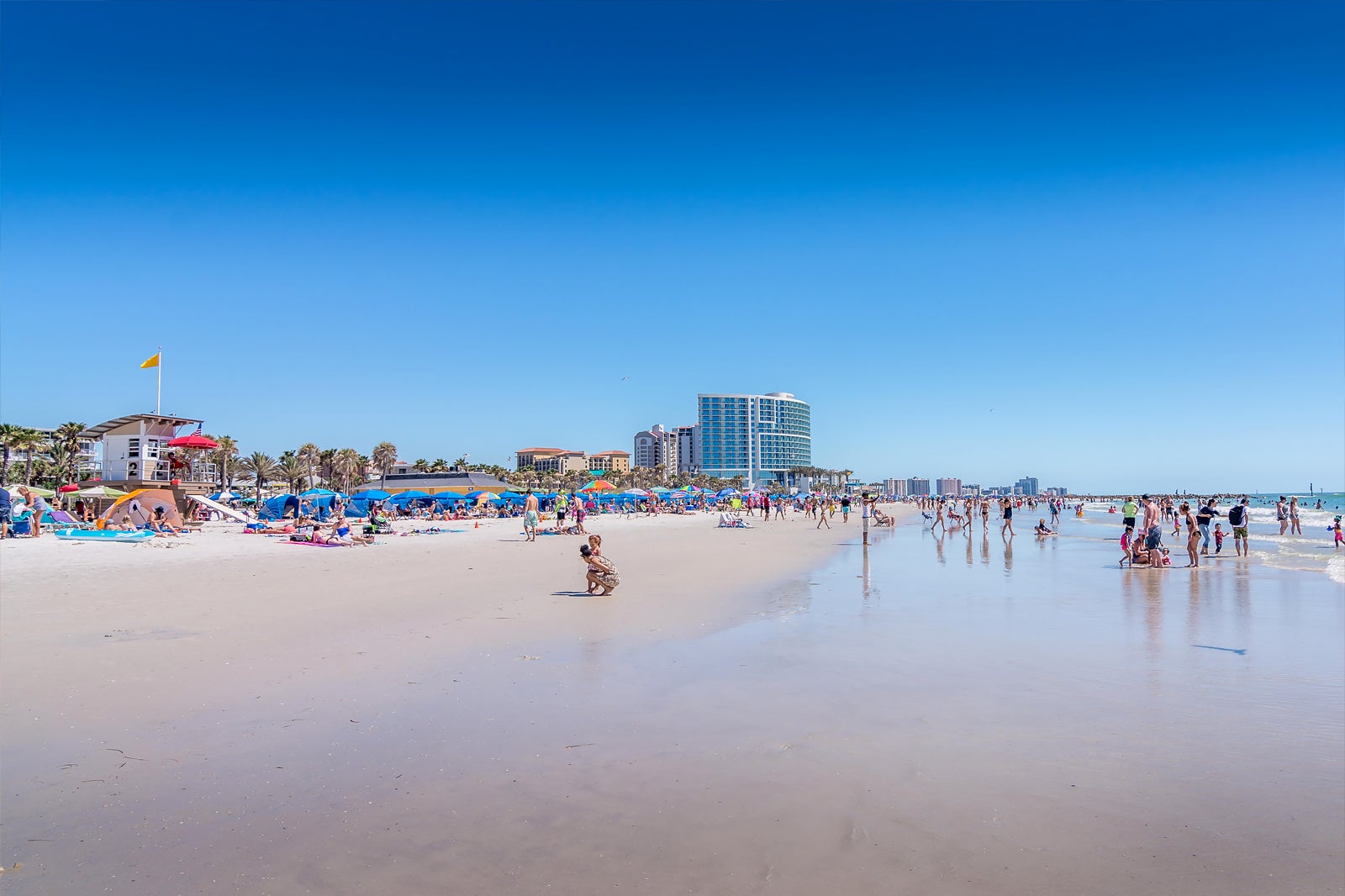 Clearwater Beach
Where the action is
Clearwater Beach is something of a social hub in the area, with frequent games of volleyball, a variety of water sports, and copious amounts of space for sun worshippers to bake until they're crisp. Come here if you're looking for a lively atmosphere on a scenic beach.
The winding BeachWalk promenade snakes along the 2.5-mile beach towards surf shops, seafood restaurants and hotels. The well-maintained promenade runs the length of the beach, but the area rarely gets too crowded and you'll be able to lounge about in relative peace. Make sure to visit Pier 60 – it's a great place to watch sunsets, as well as crafters, buskers and live bands as the night rolls in.
Location: Clearwater Beach, Clearwater, FL, USA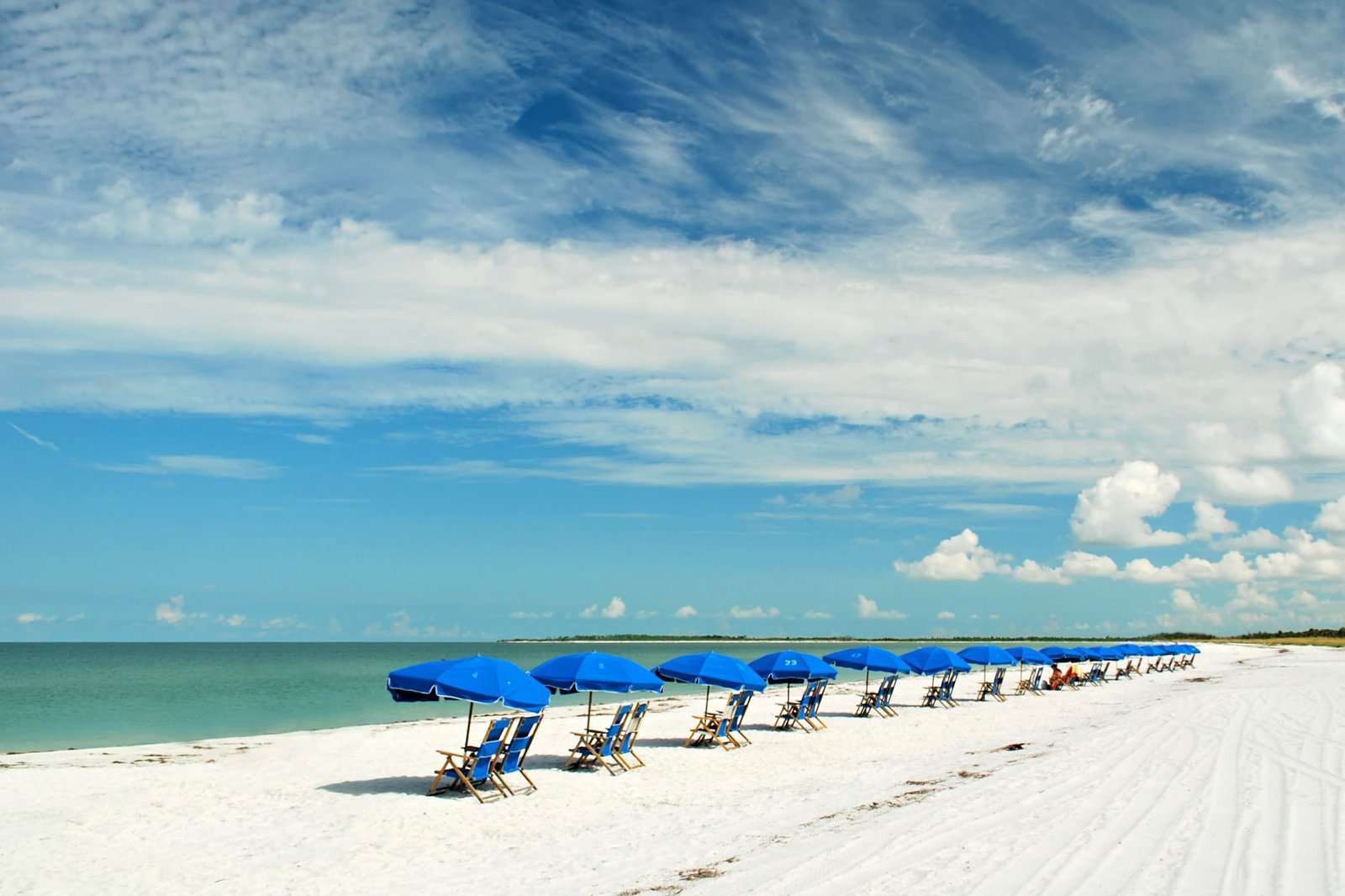 Caladesi Island State Park
Somewhere serene and pristine
Given that Caladesi Island State Park is only accessible by ferry or private boat, it's no surprise that the beaches here are something special. Found just off the coast of Dunedin, this island paradise feels lightyears away from the bustle of nearby cities. For those looking for tranquility, laze about the island's sugary beaches, where the tide is calm and water infinitely blue.
Adventurous types can kayak through the bayside mangrove forest or venture out on a nature walk to the slash-pine forests. The island is also known for its diverse birdlife, so bring along a pair of binoculars if you're interested. To reach Caladesi Island State Park, take a private boast from Clearwater Beach. Fees are $6 per boat, for up to 8 people, and $2 per kayaker.
Location: Offshore Island, Dunedin, FL 34698, USA
Open: Everyday from 8am to sundown
Phone: +1 727 469 5918
Couples
Families
Budget
Adventure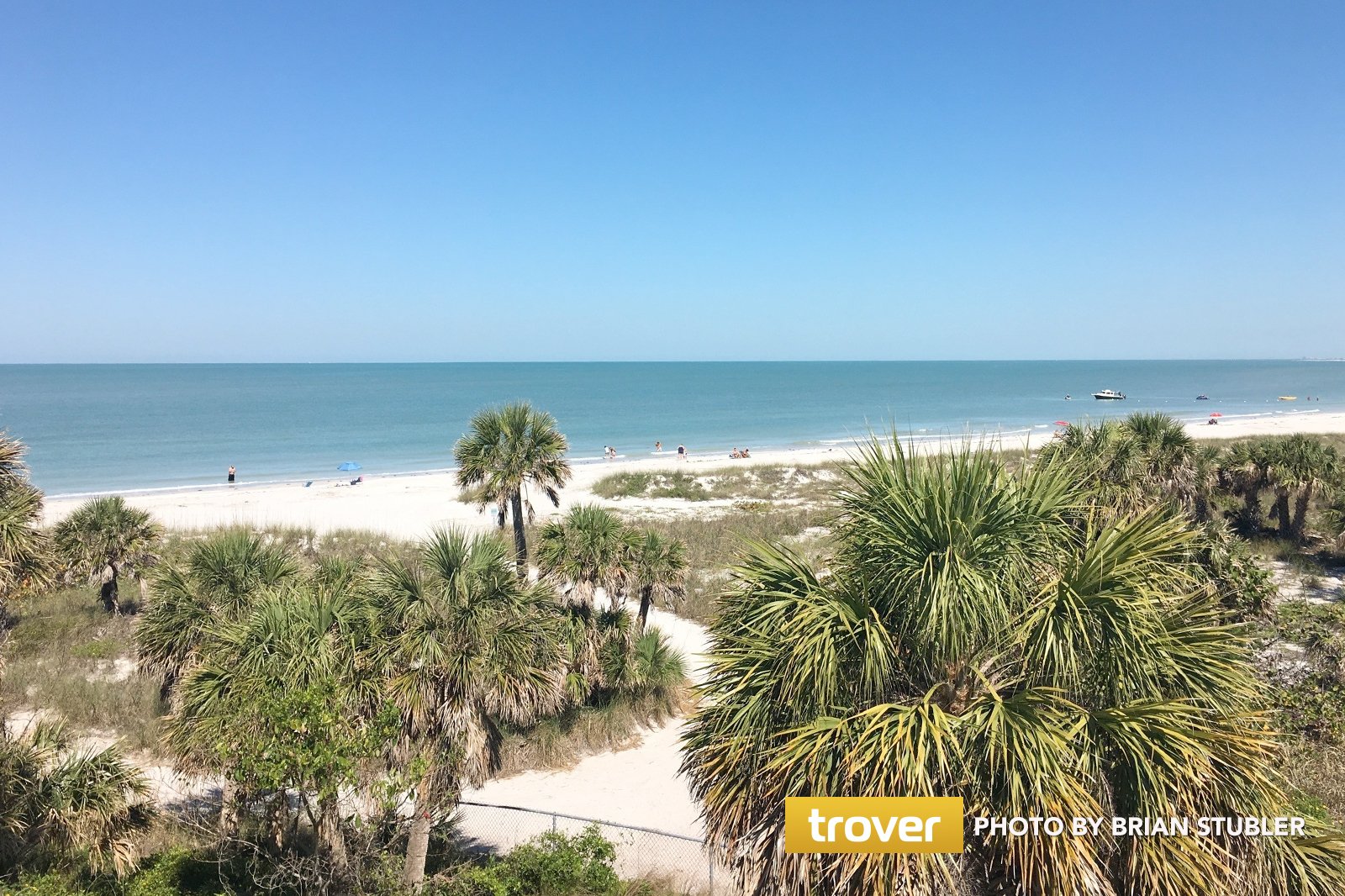 Fort De Soto Park
A gorgeous family escape
Fort De Soto Park is an outdoor enthusiasts' paradise, endless nature trails at your disposal. This county park is much more than just beaches, spanning over 5 islands and 1,100-acres. Given its sheer size, a day-trip is the minimum time to spend exploring this park. Make sure to visit either the North or East Beach, where turquoise waters lap gently at silky-white sands and quaint fishing piers snake into the ocean. If this doesn't catch your fancy, hike in your choice of seven miles of nature trails, where you can also rent bikes.
For history buffs, the mid-15th century Fort De Soto is worth visiting for its interesting links to World War II and the Spanish-American War. Other amenities include kayaking, canoeing, picnic tables, a dog-friendly park and camping sites for those who want to stay a bit longer.
Location: 3500 Pinellas Bayway S, St. Petersburg, FL 33715, USA
Phone: +1 727 582 2267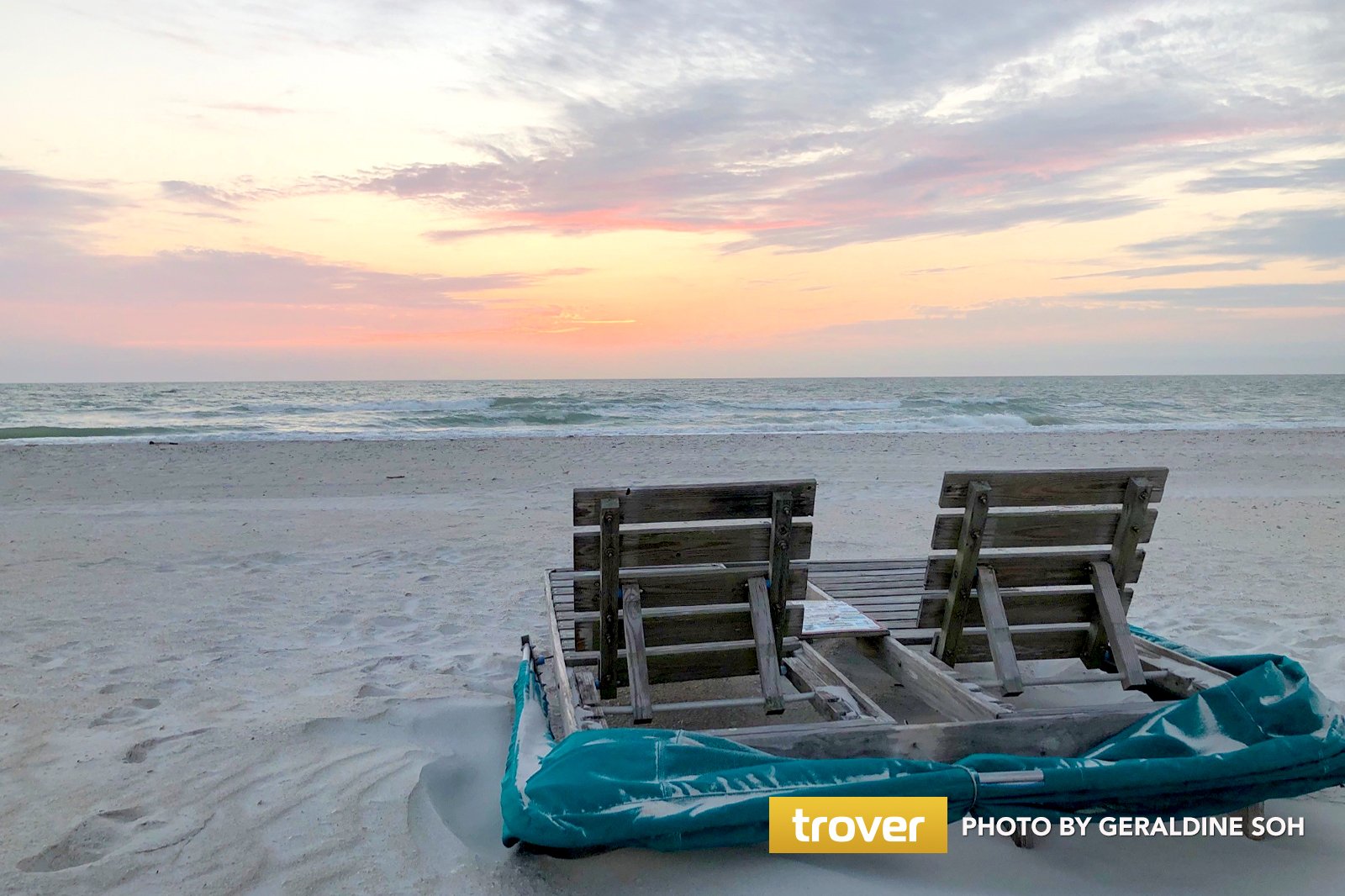 Treasure Island Beach
Loads of watersports and activities
Treasure Island Beach is located west of St. Petersburg and hosts a flurry of activities. From swimming, shelling, snorkelling, parasailing and much more, this gorgeous stretch of sand is full of life and ideal for those looking to spend an energetic day at the beach. Although the beach is lined with hotels and condominiums, its sheer size more than makes up for this.
Children will love running up and down the beach picking up the countless sea shells dotted around the white shore. There's even a playground on the beach for those little ones who prefer dry land. Look out for any festivals happening on the beach, such as the famed kite festival and the aptly named sandcastle festival — Sanding Ovations.
Location: 10400 Gulf Boulevard, Treasure Island, FL 33706, USA
Open: Daily from 7am to 9pm
Phone: +1 727 549 6165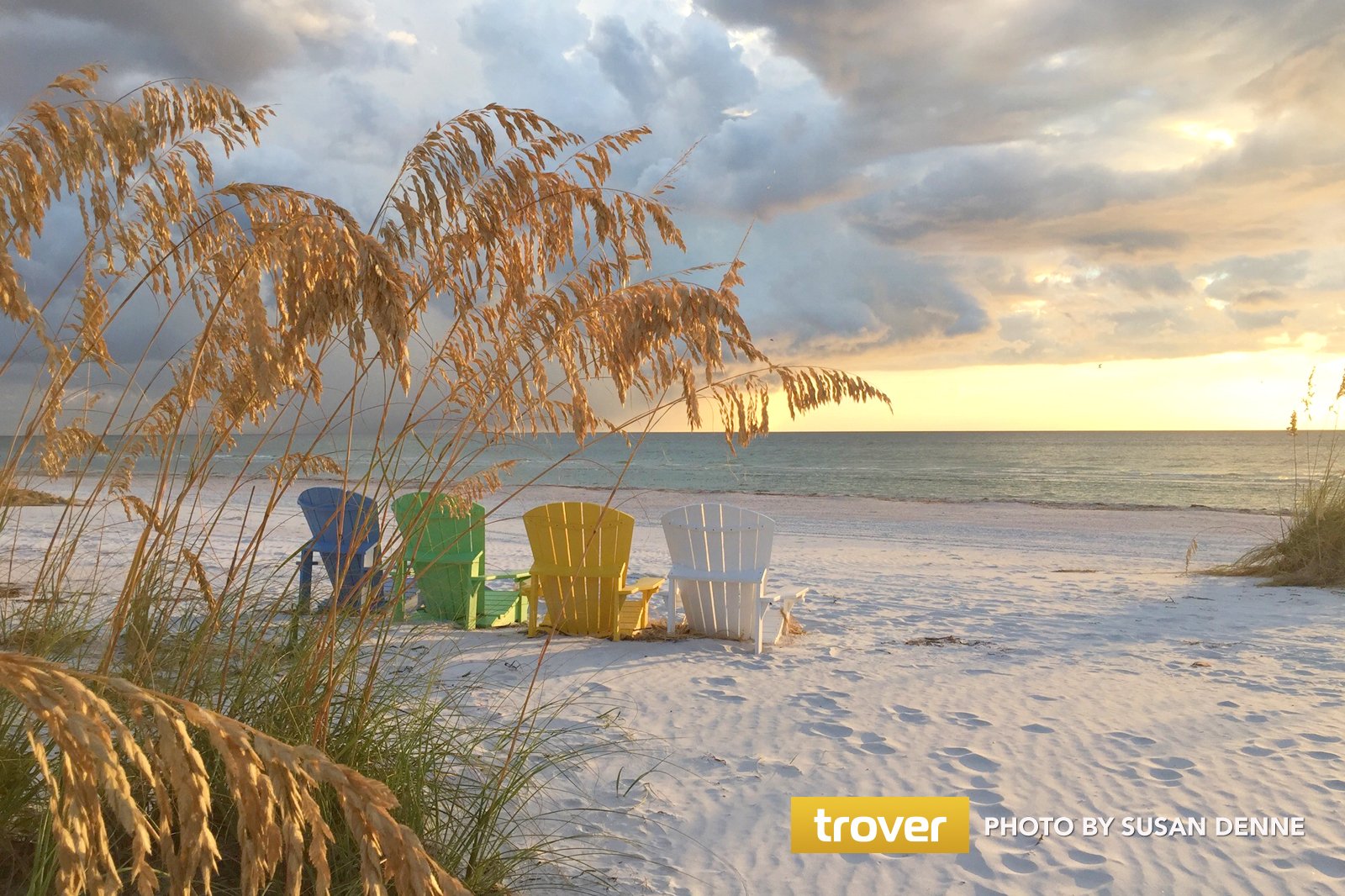 Pass-A-Grille Beach
A little bit of Old Florida
Think of your quintessential laidback beach neighbourhood and you have, Pass-A-Grille. Though officially part of St. Pete Beach, this cute "town" begins where Gulf Boulevard passes The Don CeSar (a swanky hotel) and you'll notice the change with the lack of high-rises, crowds and shopping malls.
Pass-A-Grille's no-frills appearance gives it its charming Old Floridian flavour. In the old days, Cuban fisherman – known as "Grillers" – would camp on the water's edge and smoke their fish before heading home, creating billowing chimneys of smoke that travellers would see as they passed by. This is how this charming beach came to be named and this free-and-easy attitude can be seen in the crowds who visit the beach today.
Location: Pass-A-Grille Beach, St. Pete Beach, FL 33706, USA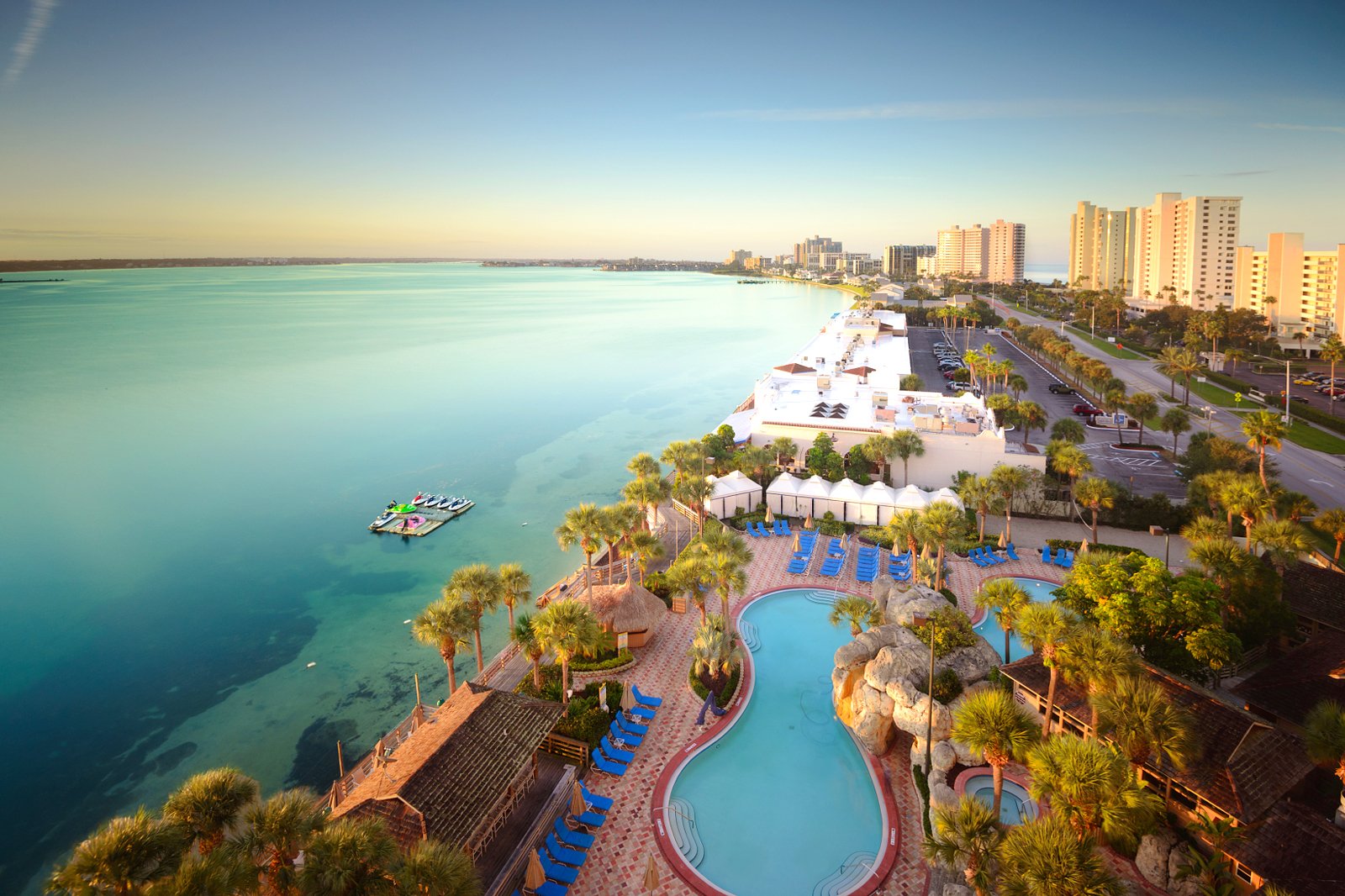 Sand Key Park
The best of both worlds
Sand Key Park is a hefty expanse of sand, ideal for families looking to spend the day on a beach with excellent facilities. With beach cabanas, bathhouses, a dog park, a playground and a seasonal lifeguard, the beach almost guarantees a stress-free day of basking in the sun.
Kayak or surf on the sparkling blue waters before or after settling down for lunch at one of the picnic shelters. For a bit of fun on dry land, explore the nature trails, where you can see a wide array of birdlife, such as ospreys, egrets and herons. Endangered sea turtles frequently lay eggs on parts of the beach, so look out for these magical creatures.
Location: 1060 Gulf Boulevard, Clearwater, FL 33767, USA
Phone: +1 727 582 2100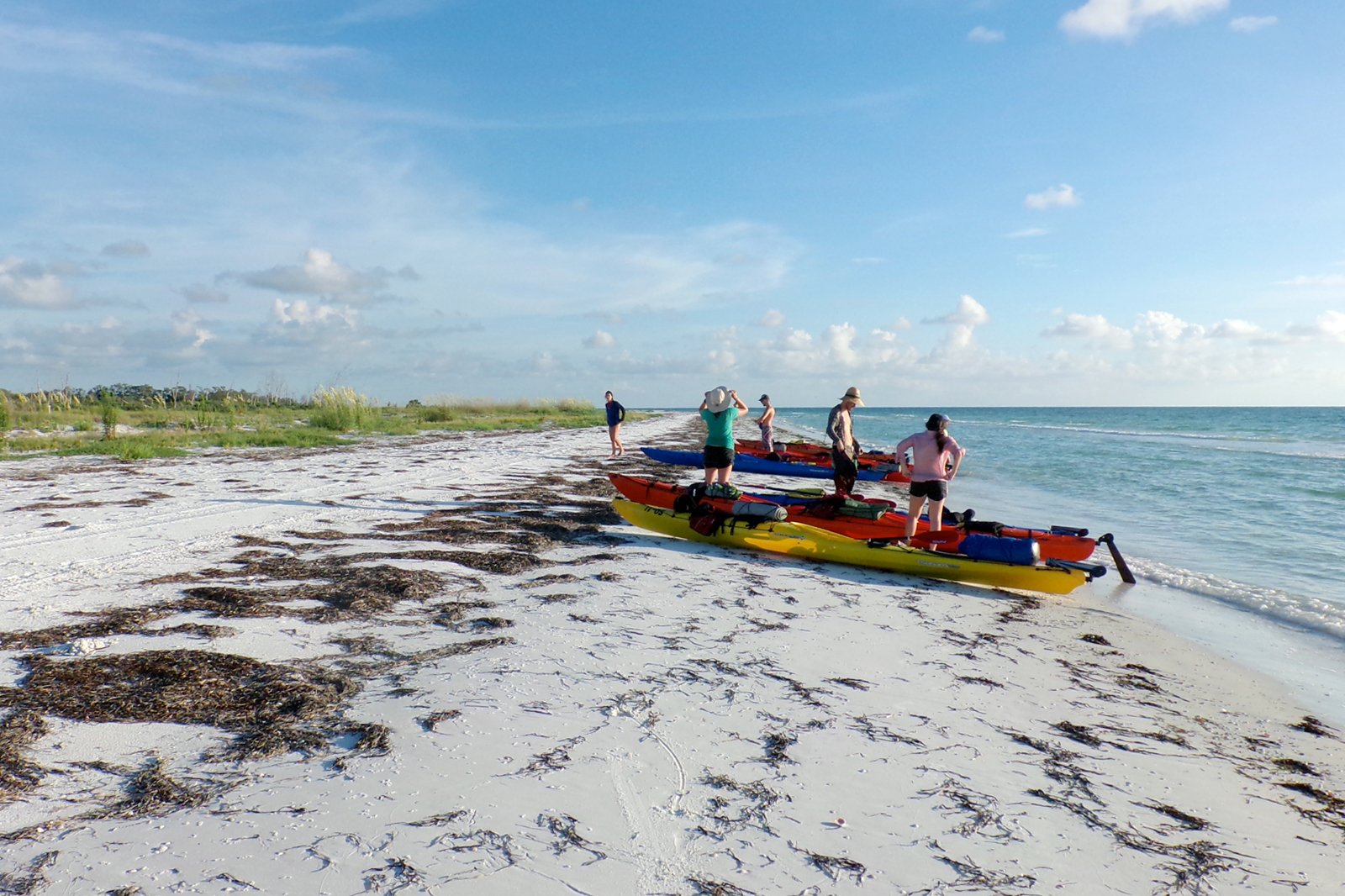 Anclote Key Preserve State Park
A hotspot of wildlife and beauty
On Anclote Key Preserve State Park, nature prevails with the 4 islands covered in dizzying amounts of green, blue and pearly white. Set just 3-miles off the coast of Tarpon Springs and accessible only by boat or ferry, each island offers solitude of its own kind. The Southern Anclote Bar boasts a picturesque 1887 lighthouse standing lookout on an epic view of sea and sky. Try to coordinate your trip with one of the few times the lighthouse is open, so you can enjoy a truly memorable view.
This 403-acre park is also home to an abundance of bird species, so bird-watchers will love spending hours exploring these islands. For those adventure-seekers, pitch up a tent and spend a night under the stars. It's worth noting that the park does not offer provisions, so pack smartly. Catch a ride to the fee-free island from the sponge docks in Tarpon Springs.
Location: Anclote Key Preserve State Park, Tarpon Springs, FL 34689, USA
Open: Daily 8am to sunset
Phone: +1 727 638 4447
photo by Trougnouf (CC BY-SA 4.0) modified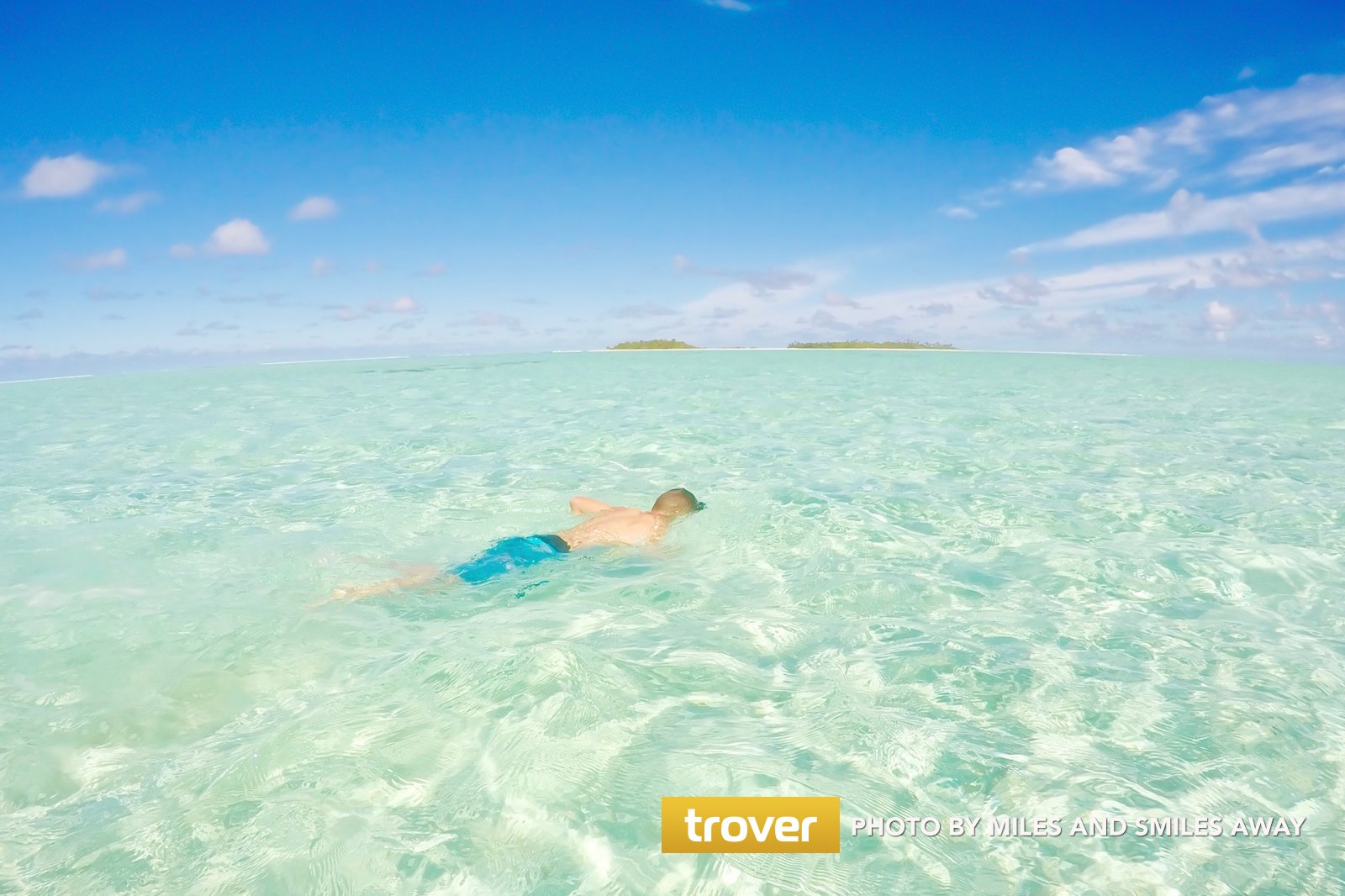 Honeymoon Island State Park
Lush nature trails and silky beaches
Sister to Caladesi Island, Honeymoon Island State Park offers a staggering display of soothing blue swells, which vary in light and dark bands as the sea deepens. Located just north of Clearwater Beach, the park is spread out over 4 miles of unfiltered beauty; its verdant slash pine trees hide winding nature trails and a diverse array of flora and fauna.
Looking skyward, ospreys, eagles and great horned owls can often be spotted, while ground animals include the endangered gopher tortoise, raccoons and armadillos. Other activities include fishing, shell-hunting, hiking, snorkelling and bicycling. Cafes, beach chairs and umbrellas, picnic tables and kayaks are also available. Make sure to stay for the sunset — it won't disappoint.
Location: 1 Causeway Boulevard, Dunedin, FL 34698, USA
Open: Daily from 8am to sundown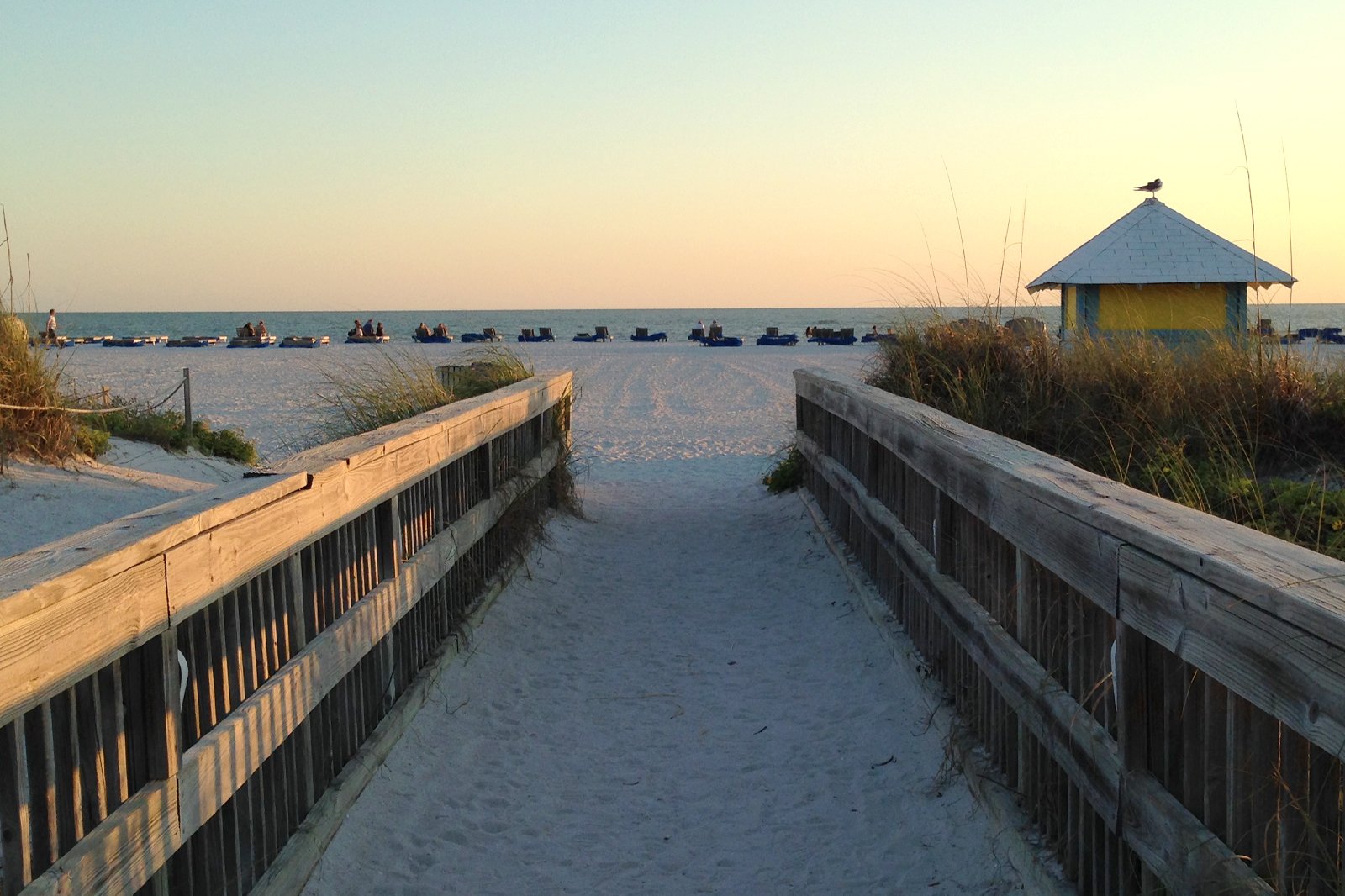 St. Pete Beach
A day of relaxation and adventure
Set on 7-mile Long Key — which is also home to Pass-A-Grille Beach — St. Pete Beach holds vast swathes of shell-ridden sand and serene waters. With 5 miles of soft sand and plenty of fun beach activities to try, this is one of the best beaches in St. Petersburg for active types. Have a go at one of the many water sports available to you or simply pitch up on the sands and tan to your hearts content.
With the calm nature of the Gulf waters, this beach is popular with families, so head there early for a prime spot. Look out for beach shacks lining the shores — they serve surprisingly tasty food along with drinks and a range of ice creams.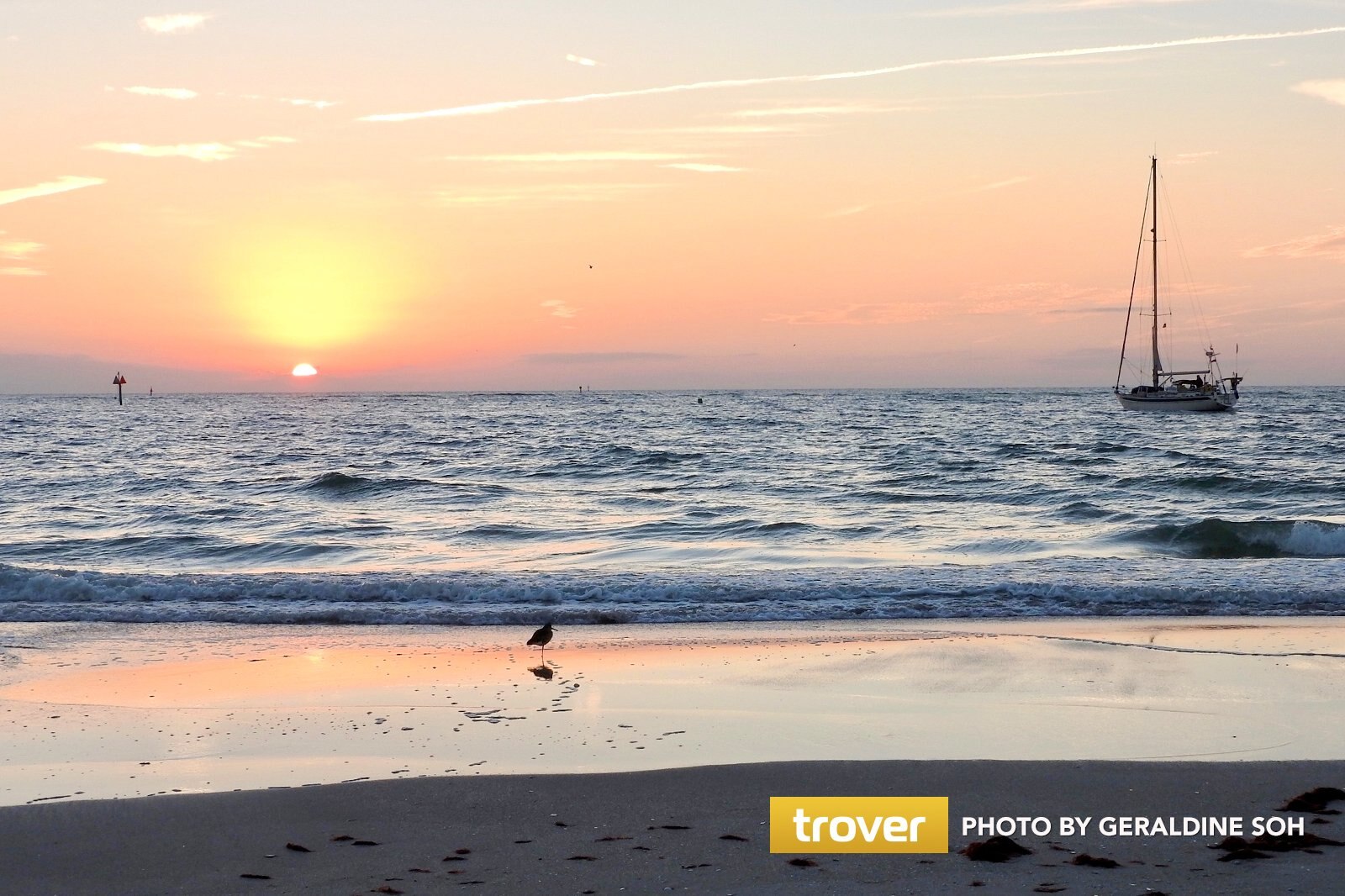 Sunset Beach
For peace and quiet
Sunset Beach is neatly tucked into the southern tip of Treasure Island. This dreamy beach doesn't disappoint when it comes to sunsets. The atmosphere is particularly solitary, partly because the beach exists separate to the mainland, and also because of its wistful beauty.
A day spent here is an experience in itself, with uniquely decorated houses, colourful tiki huts and a cluster of rustic outdoor beach bars. The beach is particularly popular with the local LGBT community and frequent visitors will advocate for the easy-going vibe. One thing's for certain: all are welcome. The main event here is the sunset, when the area comes alive with live music and the clinking of beer bottles. Take in the stunning view with a cold beer and fresh grouper sandwich in hand.
Location: Sunset Beach, Treasure Island, FL 33706, USA