10 Best New Orleans Food
Delicious Local Dishes and Where to Find Them
New Orleans has an eccentric and eclectic atmosphere where cultures mix, and in result, interesting and delicious cuisine is born. The city is well known as a culinary town home to a mixture of cuisines, from Native American, French, Cajun, Spanish, Sicilian, German and West African cultures. The best food in New Orleans is steeped in history and represents years of cultural intermingling, much like the city itself.
It's often found that typical dishes are spun into something extraordinary by adding a bit of mystery and spontaneity into the dish's preparation. As one of the culinary capitals of the US, the list of local dishes is endless and almost impossible to complete. However, a trip to the Big Easy is not complete without savouring its diverse cuisine, so here is a (very revised) list of must-try foods.
1
Gumbo
The iconic dish of New Orleans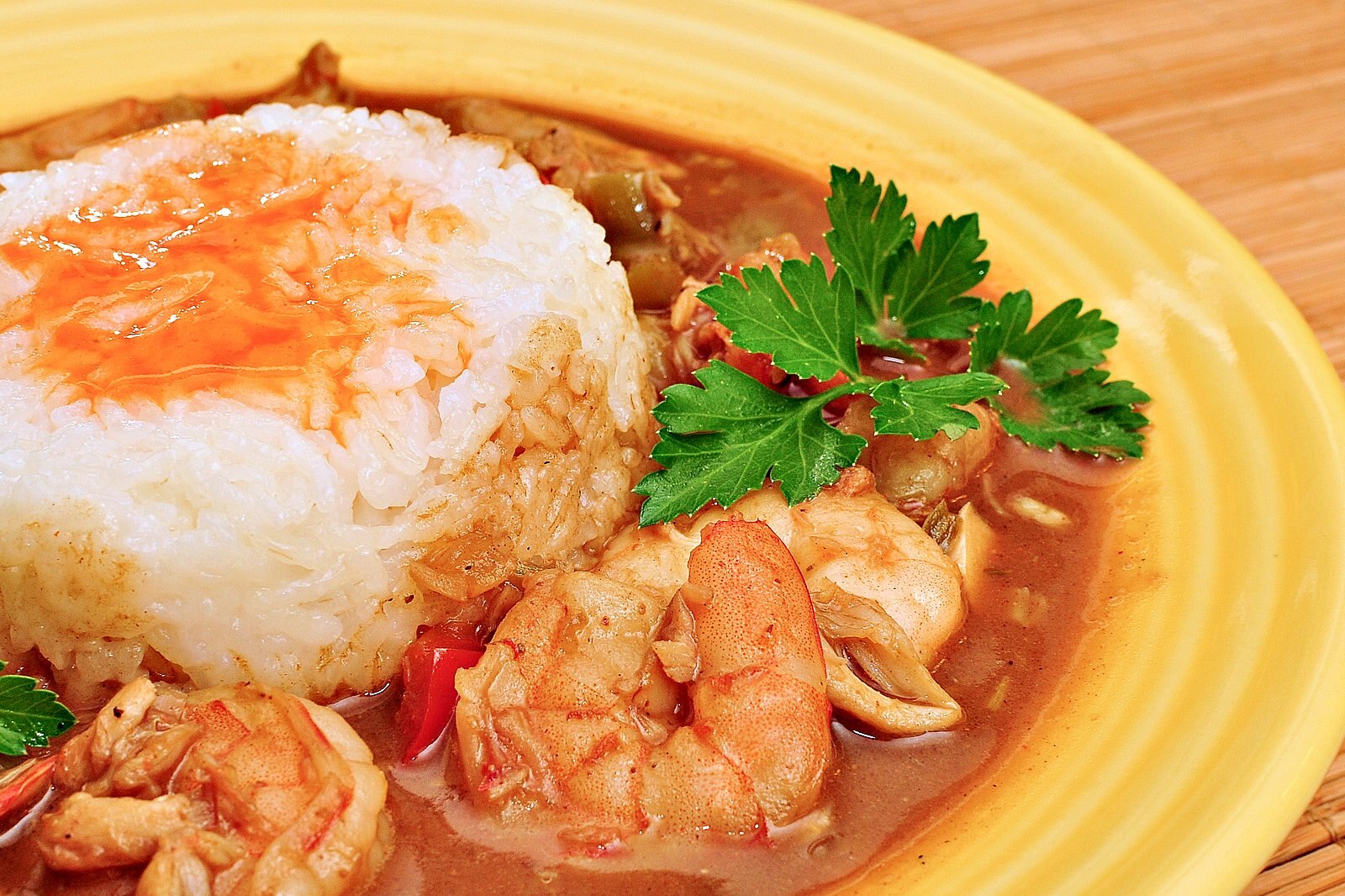 Gumbo is rich in flavour and history. With roots in Western Europe, Africa, The Caribbean and Native American culture, the strongly-flavoured stew is quite literally a melting pot of cultures. It consists of the Cajun holy trinity of vegetables - celery, bell peppers and onions. Since its creation in Southern Louisiana in the 18th century, variations have arisen such as andouille with chicken or duck thickened with roux, smoked sausage and chicken thickened with filé, seafood thickened with okra and many, many more.
The dish is so famous it's become an adjective of its own; when the cold rolls in, locals will exclaim "it's gumbo weather!" For all the gumbo you could want, head to Herbsaint, The Gumbo Shop or Liuzza's By the Track.
2
Jambalaya
A classic Louisiana Creole dish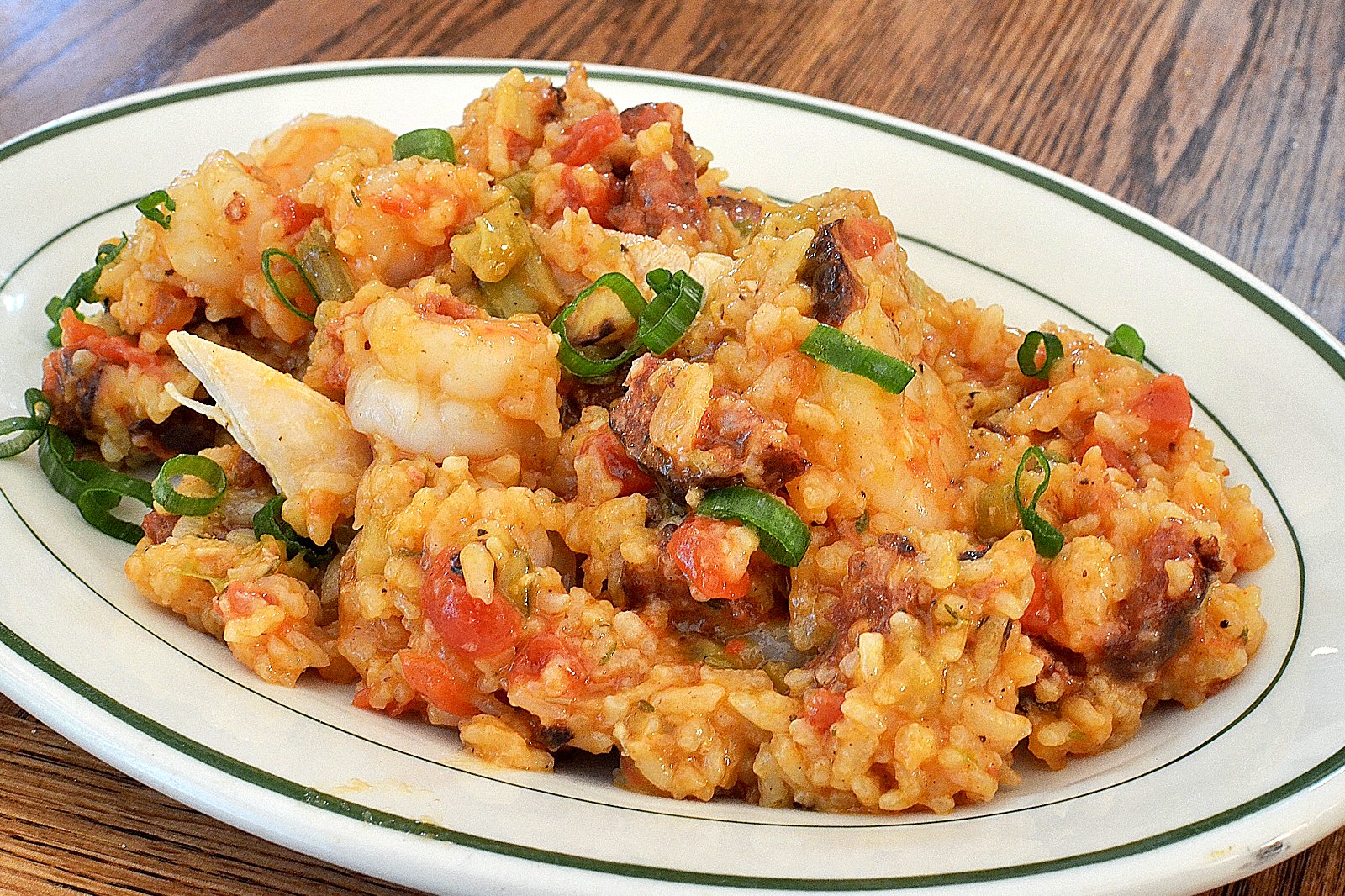 Another dish originating in the French Quarter, Jambalaya has Spanish and French influences and literally means 'mish-mash' or 'mix-up'. Its meaning is reflecting in its ingredients; sausage and vegetables combined with stock rice and sometimes served with seafood or meat (or both). Think of it as a kind of New World paella.
The one-pot meal is often played with, as cooks and chefs' experiment with ingredients in the kitchen – it's safe to say one pot is never the same as the next. The dish is served in two manners depending on the inclusion of tomatoes: Creole Jambalaya or rural Creole Jambalaya. Mother's, The Gumbo Shop and Le Bayou are the places to go for a pot of authentic Jambalaya.
3
Red Beans and Rice
A staple dish influenced by Caribbean culture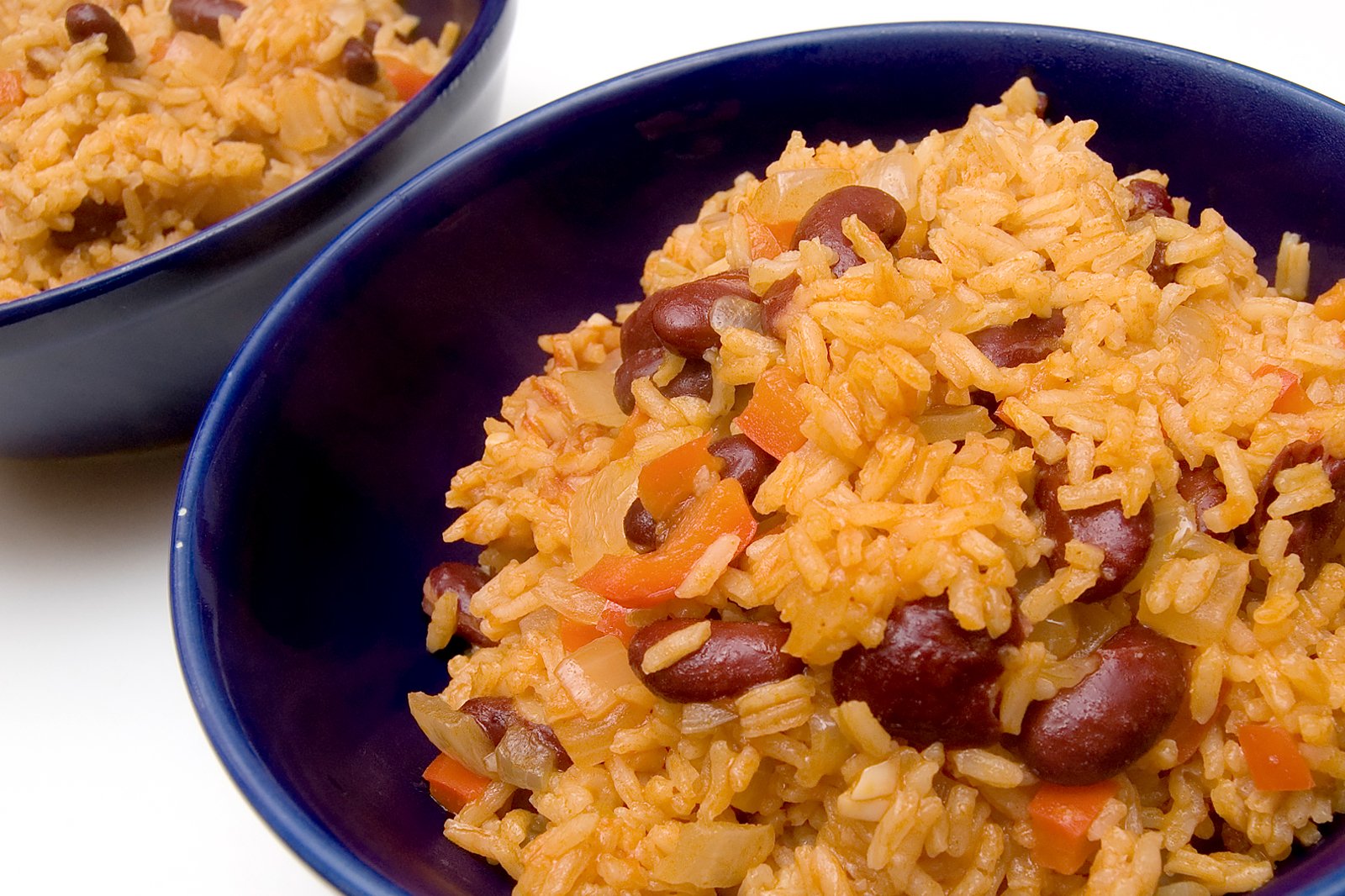 Red beans and rice is so simple yet so satisfying. This filling dish is, without a doubt, found on every menu serving New Orleanian food across the city. Especially on Monday nights, the dish will be featured. This is because, historically, on Mondays, red beans and rice would be cooked and seasoned by mothers with the bones and scraps from the ham prepared the previous night. The classic creole tradition is still alive and well in restaurants and homes across New Orleans.
For the best of this dish, pop into Mother's or Sammy's Food Service and Deli. Vegetarians/vegans beware, as the dish is almost always cooked with meat. It's usually served with either pork chops, chicken or sausage.
photo by Paul Goyette (CC BY-SA 2.0) modified
4
Beignet
A bit of sweetness in the morning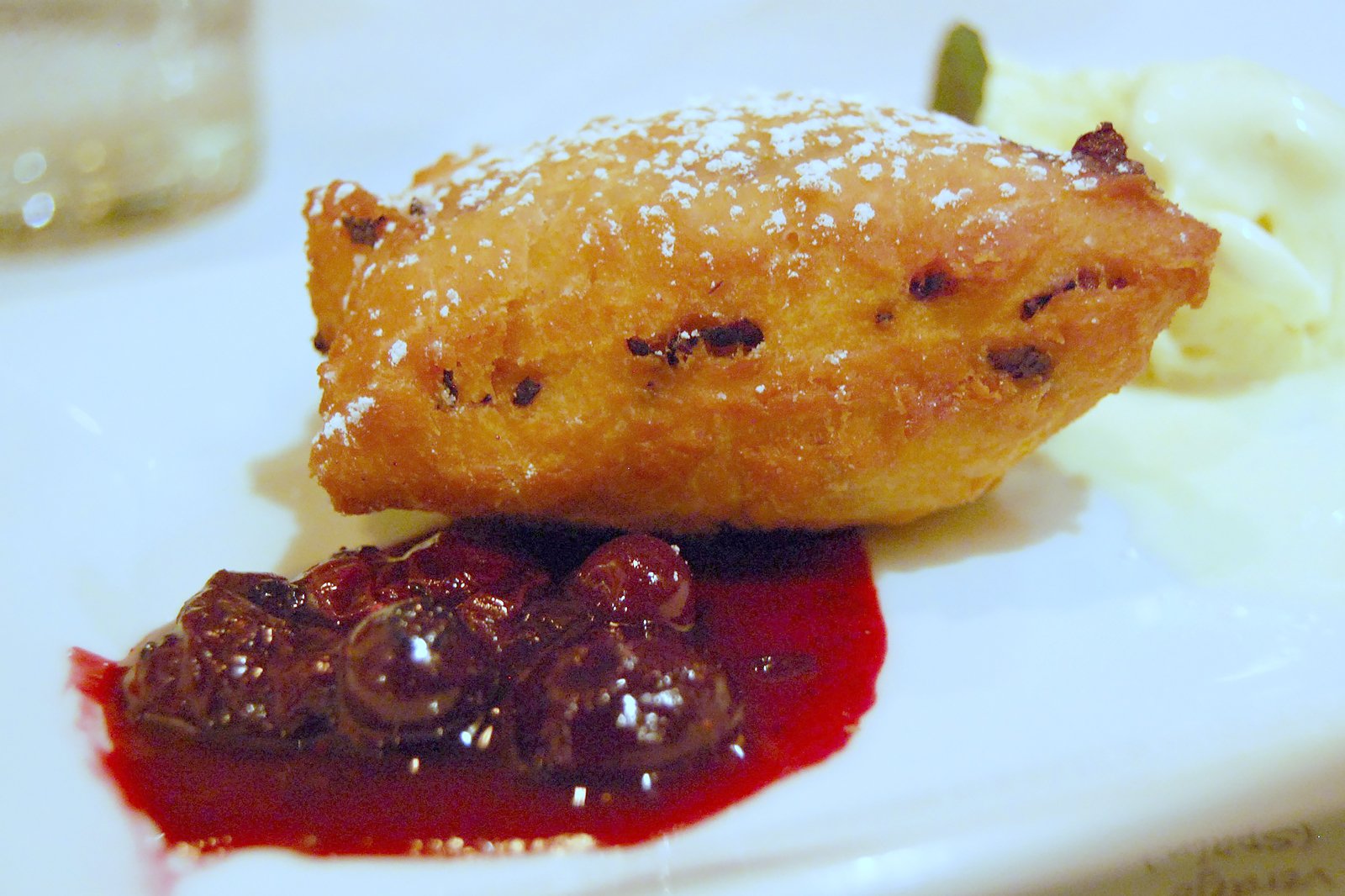 Beignets (pronounced ben-yays) are little pastry squares of sugary heaven. Brought to Louisiana in the 17th century by the Acadians, the sweet snack is made by frying dough in vegetable oil then dousing it generously with icing sugar. Sometimes nicknamed 'French doughnuts', these crispy pastries are often served in threes with mounds of sugar atop it and a creamy café au lait.
Visit world-famous Café du Monde on the brink of Jackson Square where you can watch them being made; if the line is too long, go around the back, grab it to go and sit on one of the many benches littering the square. Other bakeries serving worthy beignets are Morning Call and Café Beignet. Remember to eat them quick as they're best hot.
photo by stu_spivack (CC BY-SA 2.0) modified
5
Muffuletta
A hefty sandwich filled with flavour
Muffuletta is as much a handful to eat as it is to say. The sandwich is made up of a muffuletta loaf which is cut horizontally and filled with layers of deliciousness; marinated mortadella, mozzarella, ham, provolone, salami and olive salad. It was birthed by Italian immigrants in 1903 who opened delis and cafes on the riverfront of the French Market.
Variations of the sandwich are rife and can be found all across the city. For a traditional muffuletta go to Central Grocery in the French Quarter and for an adventurous take on it, go to Cochon Butcher. If you can't finish it, save it for later – it's often even better when the oil has soaked into the bread.
photo by jc.winkler (CC BY 2.0) modified
6
Andouille
A spiced smoked sausage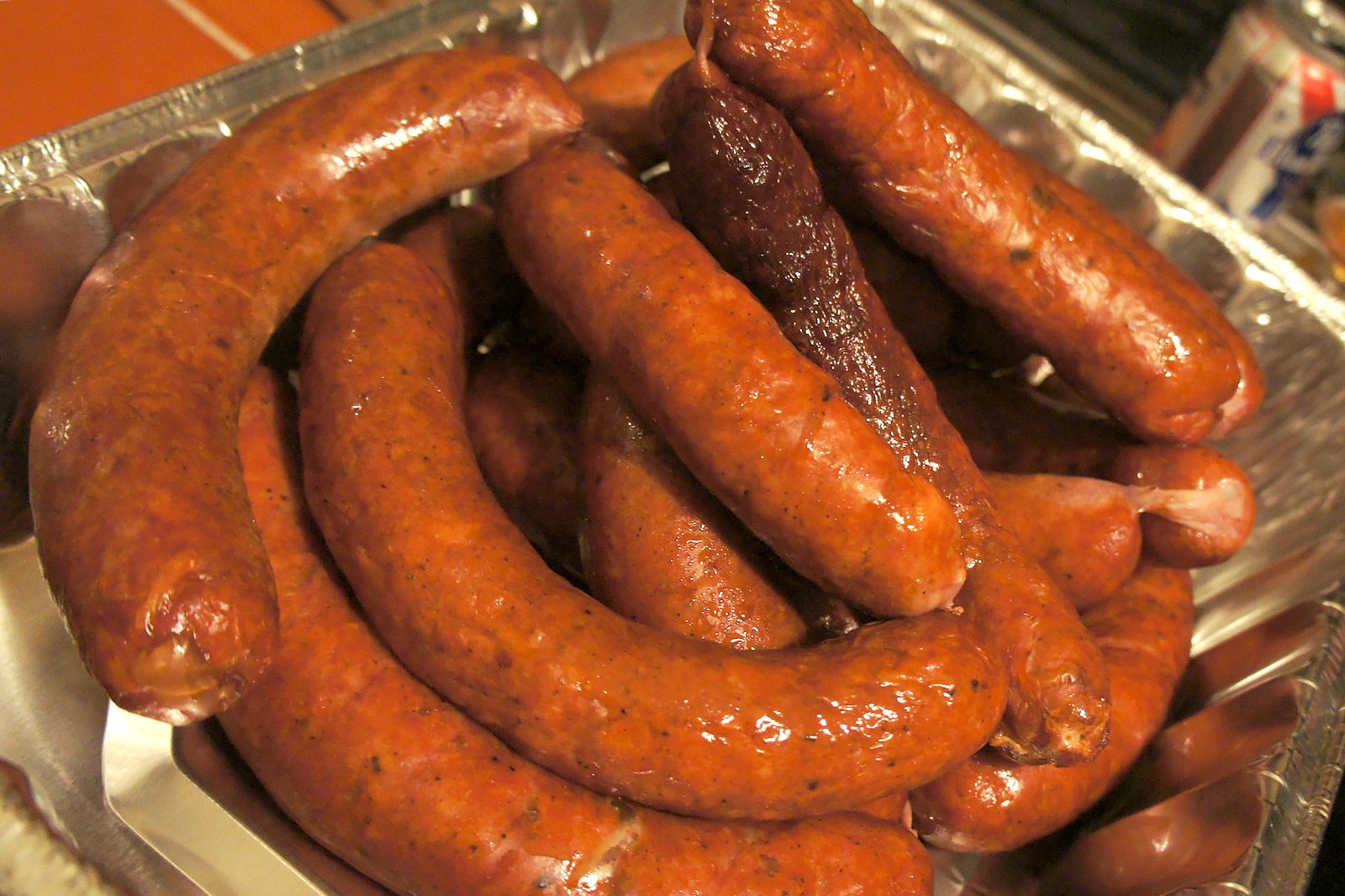 Andouille is a pork sausage seasoned with salt, cracked black pepper and garlic and brought to New Orleans by French immigrants. The sausage is somewhat of a chameleon as it is well paired with many other dishes such as red beans and rice or other local delicacies like jambalaya or gumbo. Andouille is prepared over eight hours over pecan wood and sugar cane and then often implemented within other recipes. Go to Jacob's World-Famous Andouille or Wayne Jacob's Smokehouse for some of the best andouille in the city.
photo by Dietrich Ayala (CC BY 2.0) modified
7
Po Boy
A traditional New Orleans sandwich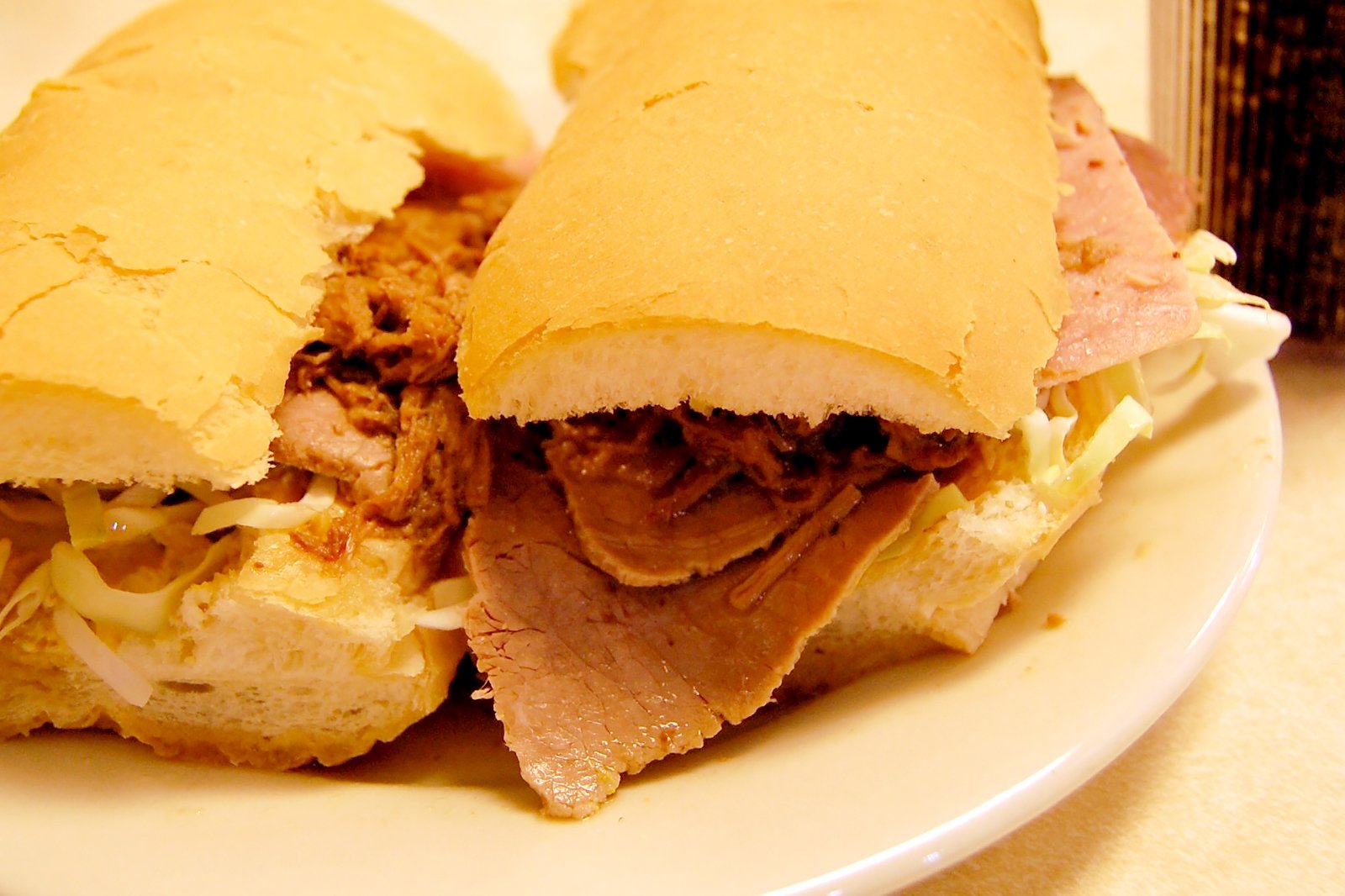 Comprising of two long, baguette-style French slices of bread, the po-boy is a quintessential New Orleanian sandwich, ideal for a quick and cheap lunch. Essentially, it's a sub, but the magic of the po-boy is found in the ingredients and flavours of the fillings, which are toyed with to make a mouth-watering sandwich. It comes in variations with seafood or different meats; think soft-shell crab, fried oysters and shrimp or hot Louisiana sausage and crumbed chicken breast. If you really want to indulge, try roast beef and gravy or catfish with Louisiana-styled tartar sauce. Go to Verti Marte for the famous "All That Jazz" and for seafood variations, try Parasol's or Tracey's.
photo by Shubert Ciencia (CC BY 2.0) modified
8
Crawfish
Once a poor man's dinner – now, a delicacy
Crawfish is a freshwater crustacean easily found in the swamps of Southern Louisiana, as well as in the state's thousands of watery rice fields. It has and continues to be, cooked in lots of ways. From the rich and decadent, crayfish étouffée, which is a spicy stew served atop rice, to the simpler, crawfish pie – it is worth trying whatever its form.
If you're really aiming to experience its flavours, go for the basic, boiled crawfish with spices. With this order, you'll usually get a big tray of potatoes, onions, corn on the cob, mushrooms or spiced sausage. The best crawfish is out in Cajun country but, in the city, head to Franky and Johnny's, Deanie's or Zimmer's.
9
Pralines
Crumbly concoctions of pecan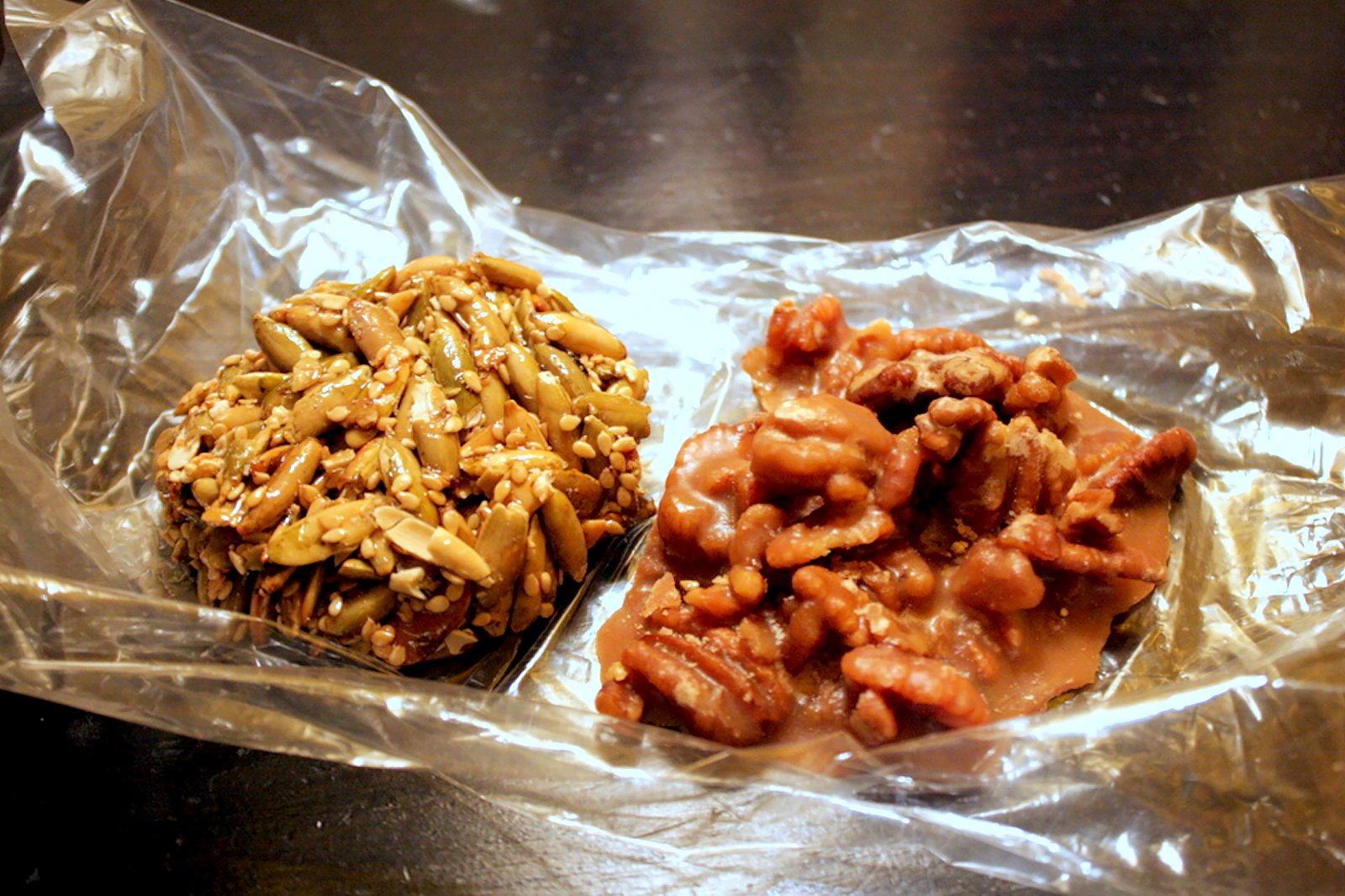 Pralines (pronounced praw-leens) are made of pecans which are hardened with caramelised sugar and a cream base. These fudge-y slivers of sugar are ideal snacks to eat on the go, although you'll find yourself wanting to pick your teeth – your dentist won't approve but they're totally worth the trouble.
Pralines are found all over the place, but homemade ones are the best. If you're buying packets of them, look out if high fructose corn syrup is on the ingredients list – handmade ones don't contain this. Your best bet is to try a batch and find the type that you like best. Go-to places include Southern Candymakers or Leah's Pralines in the French Quarter.
10
Bananas Foster
New Orleans in dessert form
Bananas Foster is truly for all those with a sweet tooth. It consists of a couple of sliced bananas, some rummy-buttery-sugary sauce, a scoop of vanilla ice cream (or variations), and, for dramatic effect, fire!
This dessert has been a staple at the French Quarter's legendary Brennan's Restaurant since 1951 and is even served at breakfast (because why not?). You'll find the dish is available at most white-linen restaurants in town. Besides the obvious choice of Brennan's, Bananas Foster is worth trying at Palace Café and Arnaud's as well.
photo by Laura H-B (CC BY-SA 2.0) modified