The 5 Best Shopping Areas in San Francisco
Where to Shop and What to Buy in San Francisco
San Francisco, a city defined by its steep hills and crooked streets, may not immediately seem like the type of place you'd want to go shopping in, but the city is quickly making a name for itself among shopaholics in the US. The city's iconic counter-cultural attitude can be seen in different parts of San Francisco as quirky shops and establishments crop up more and more.
Areas such as Haight-Ashbury, the Mission District and the North Beach District hold the flag for San Francisco's arty-creative types. Walks around these neighbourhoods will reveal vintage shops and colourful street art. The well-known Union Square takes you to the typical department shops and, within Hayes and Noe Valley, you'll find glossy, designer shops. There's always something for everyone in San Francisco and the list below detail the best neighbourhoods for each shopper.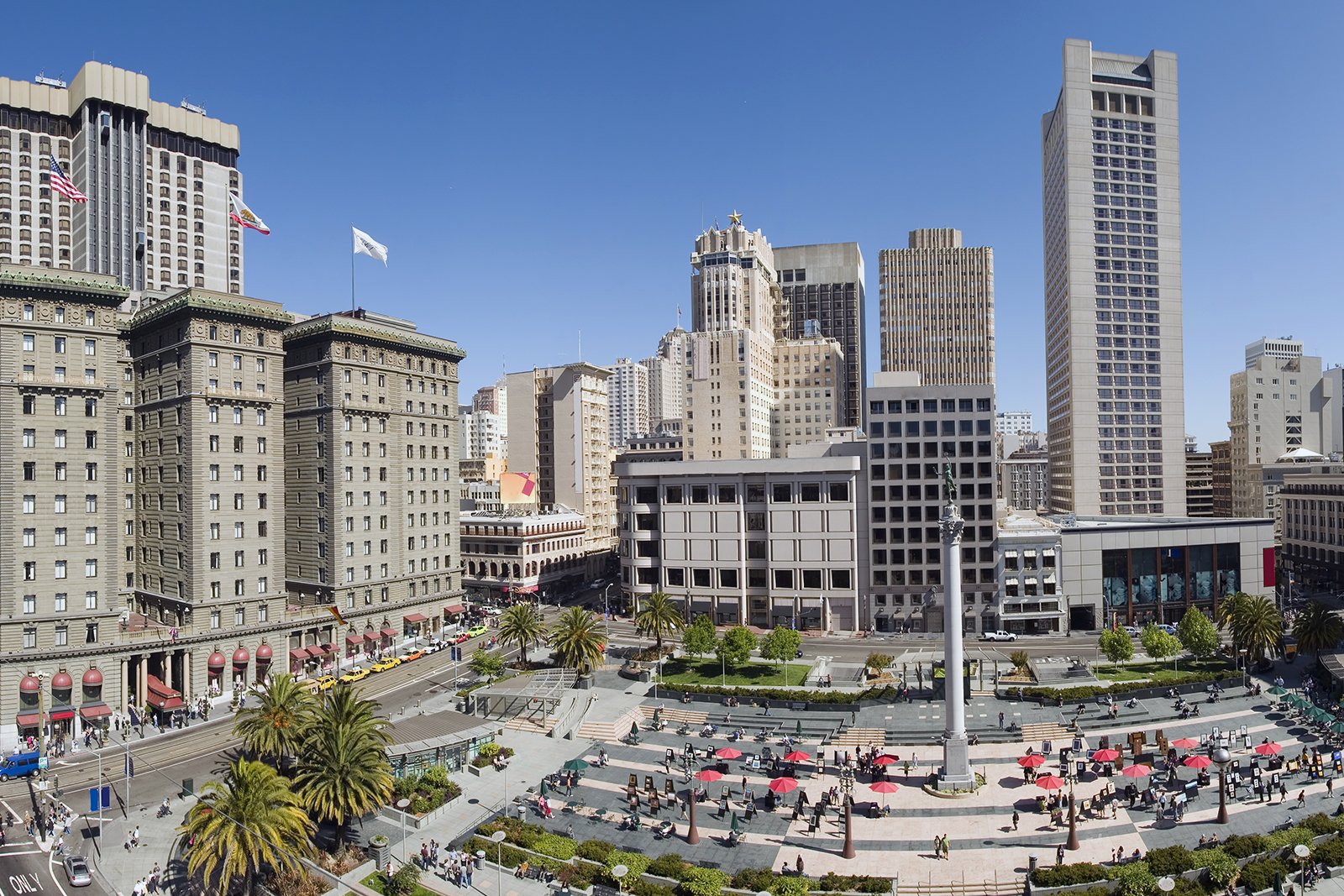 Union Square
For shopping galore
Union Square is surrounded by stores of all kinds: high-end designers like Hermès and Gucci, upscale department stores like Saks Fifth Avenue and Barney's New York, as well as high-street brands like H&M and Brandy Melville. With a shop at every corner, Union Square deserves its label as the shopping hub of San Francisco. Littered with outlets for all tastes, the square is the place to come if you want to window-shop or if you can't decide what kind of shopping you want.
The square itself is quite pretty in the spring and summer months, with manicured flowerbeds and patches of grass to rest on between shopping sprees. The area attracts a lot of visitors, so if you want to avoid crowds, this is probably not the place to be. A morning shop will help you avoid the peak times, though.
Location: 333 Post Street, San Francisco, CA 94108, USA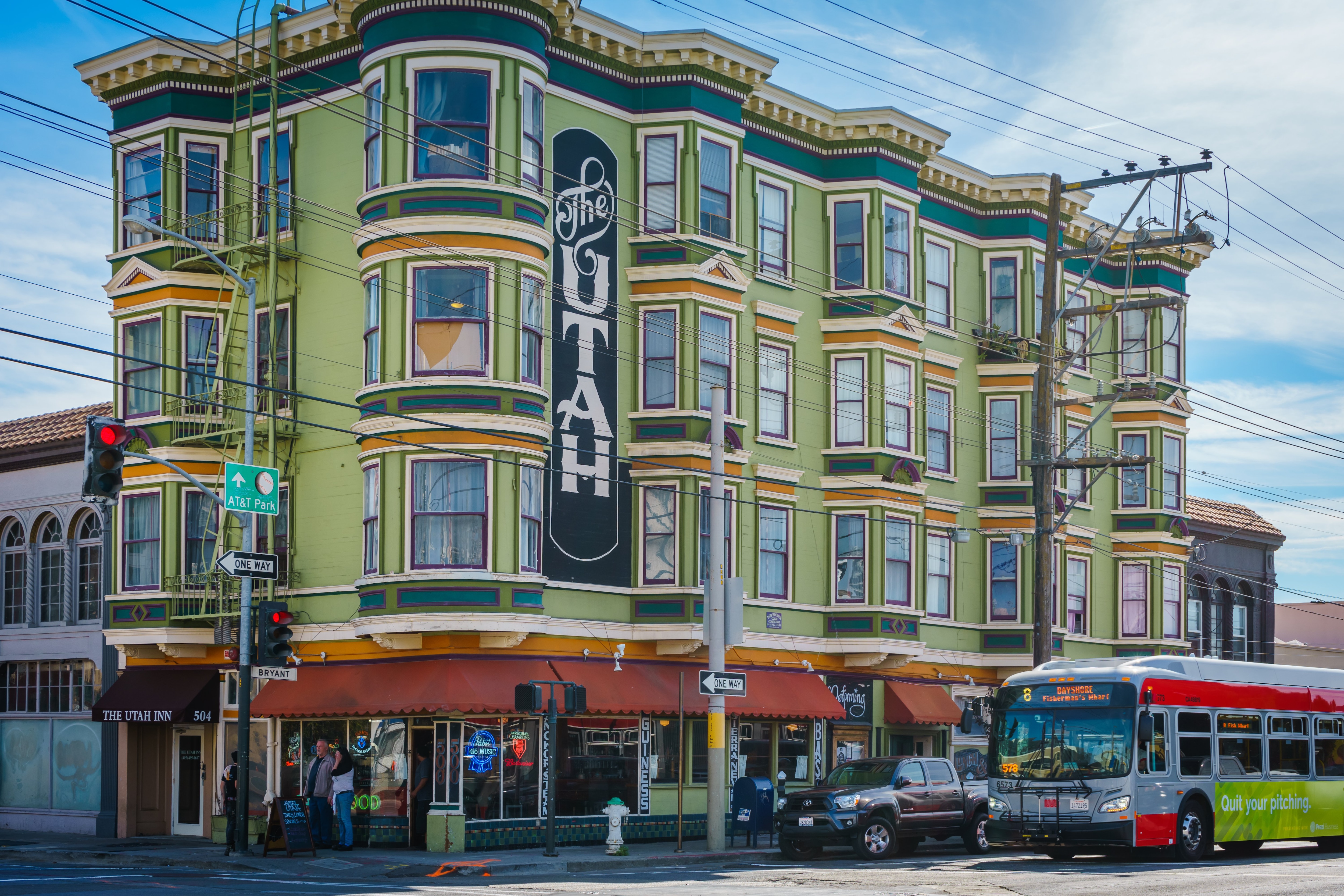 Hayes Valley
For innovate boutiques
Hayes Valley is a fashionable neighbourhood found in the centre of San Francisco that boasts quirky boutiques, craft coffee vendors and artisan shops. This neighbourhood finds itself the envy of many others, especially since it's home to Hayes Street. Colour saturates every corner of this long stretch of road that runs all the way to Golden Gate Park. Expect to find buildings painted in vibrant colours or adorned with street art, with outdoor beer and cocktail bars strewn with fairy lights. Boutique shops are rife. Be sure to visit Welcome Stranger or Modern Appeal Clothing for stylish goodies.
photo by Dale Cruse (CC BY 2.0) modified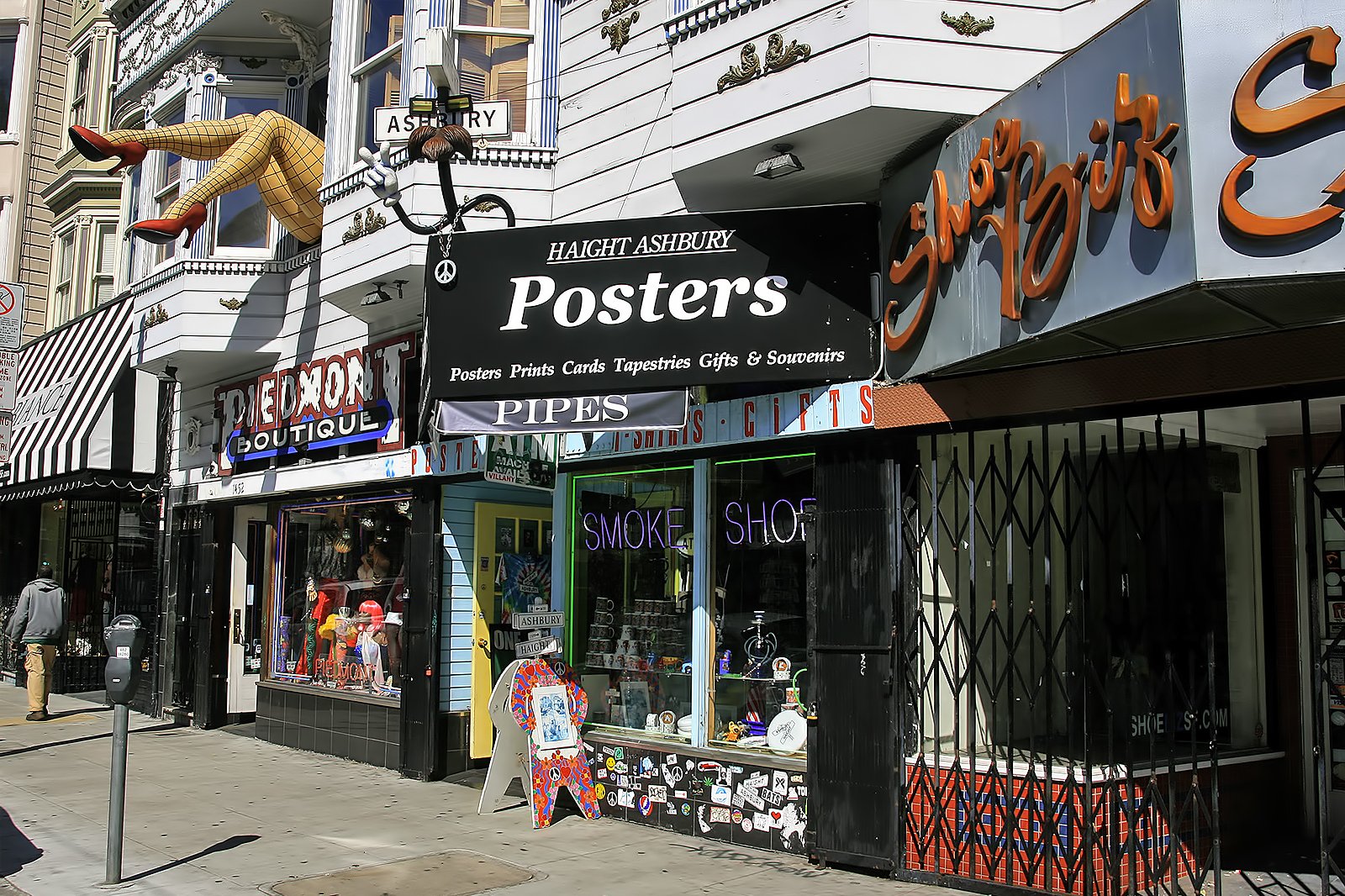 Haight-Ashbury
For vintage treasures
Haight-Ashbury holds a cluster of thrift and vintage shops sure to send aficionados into a frenzy. This range of options links back to Haight-Ashbury's infamous 'Summer of Love' in 1967, where thousands of young hippie supporters of the counter-culture took over the neighbourhood. The sprawl of vintage and thrift shops in this area only serve to remind us of the neighbourhoods' free-spirited nature. There are still many hippie shops found around the area, painted in neon colour and stamped with peace signs. For the best vintage shopping, head to Relic, Wasteland and Held Over.
photo by Brocken Inaglory (CC BY-SA 3.0) modified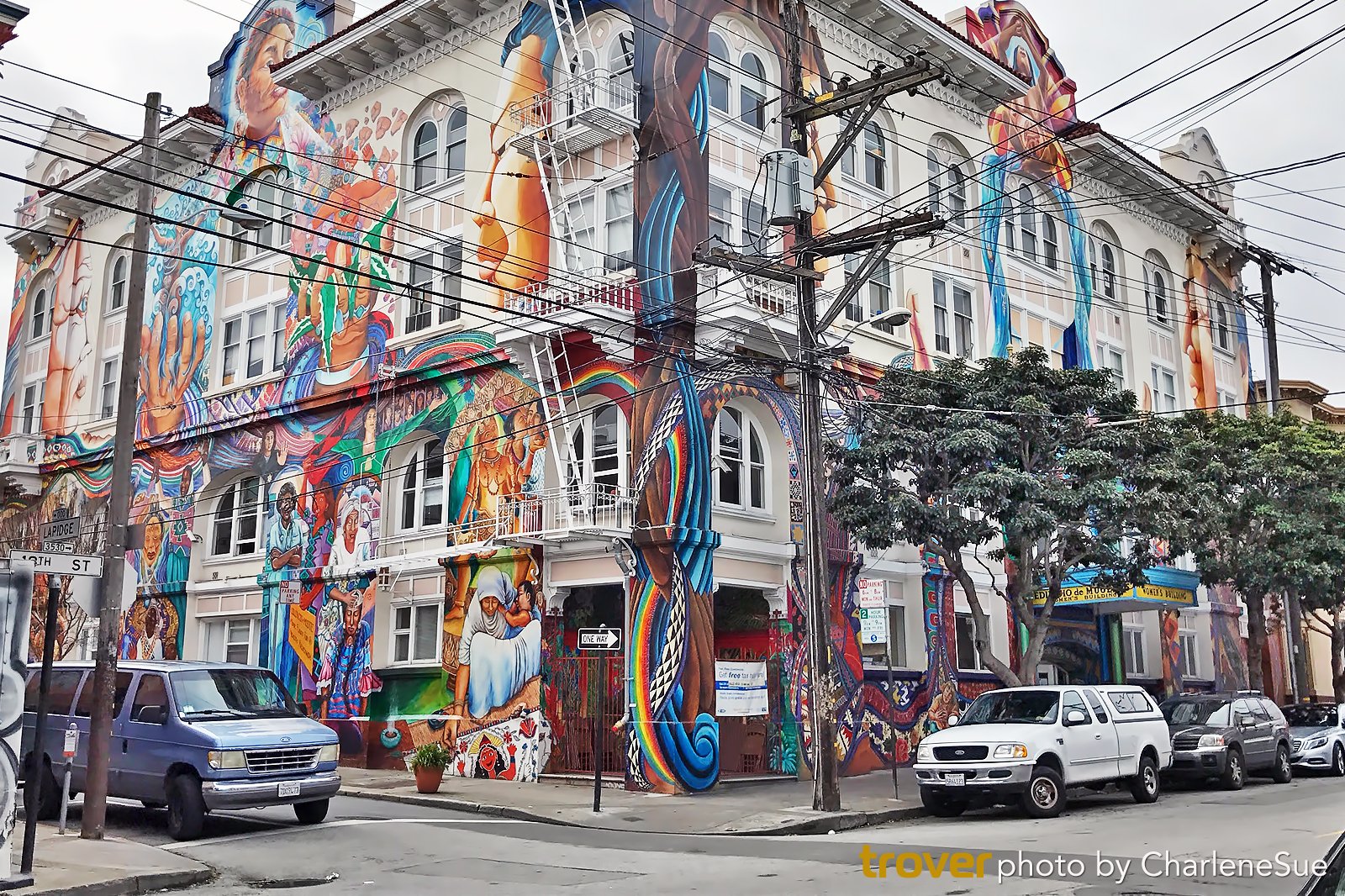 Mission District
For a bit of everything
The Mission District is a charming area filled with high-end designer shops, vintage selections and boutiques. The neighbourhood is an ever-evolving, lively area with strong Latino roots and a hipster vibe. Buildings and walls often feature beautiful, bold murals of Latino life, and tours are even offered to take visitors around the murals and explain their histories. For quaint, artsy shops, you'll find plenty on Valencia Street. The street is also home to countless coffee shops, cafés and cocktail bars, ideal to stop at during a shopping trip or to end the afternoon. Pop into Gravel + Gold for eccentric items. Don't forget to head down Clarion Alley, just south of 17th street, after your shop – there are walls and walls of gorgeous paintings.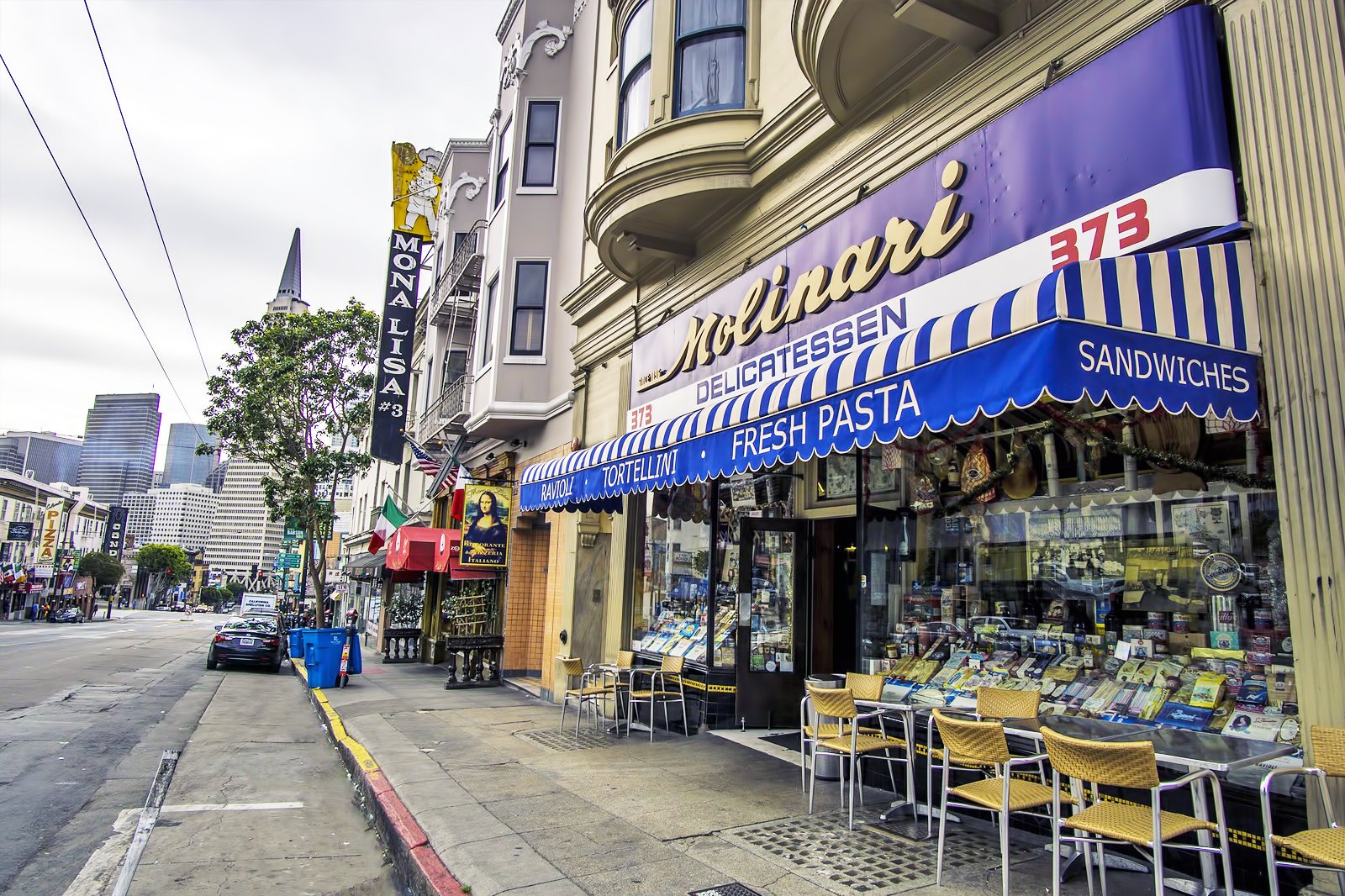 North Beach District
For quirky finds
The North Beach District is San Francisco's 'Little Italy'. A non-stop buzz fills the streets as visitors pass in and out of trattorias, coffee shops and small artisanal shops. The area plays host to the oldest street in town, Grant Avenue, which is worth strolling down as it takes you into Chinatown (the biggest in the US).
The area does boast some of the toughest hills to conquer in the city, but the views from the top are definitely worth it. It might be best to do this before you hit the shops, while you still have the energy. Noteworthy shops include Schein & Schein for vintage maps and City Lights Bookseller and Publishers.