9 Best Things to Do for Couples in Boston
Boston's Most Romantic Places
Boston is a very old and beautiful city, which makes it a pretty good place for romantic strolls. If you love historical buildings, such as extravagant theatres and elegant clubs, then you will definitely not be disappointed. The city isn't just a giant museum though, and there are some excellent modern attractions to enjoy with your loved one. With the help of our list of the best things to do for couples in Boston, you can put a bit of romantic flair into your visit.
1
Have a Picnic in Boston Common and The Public Garden
An iconic attraction since 1837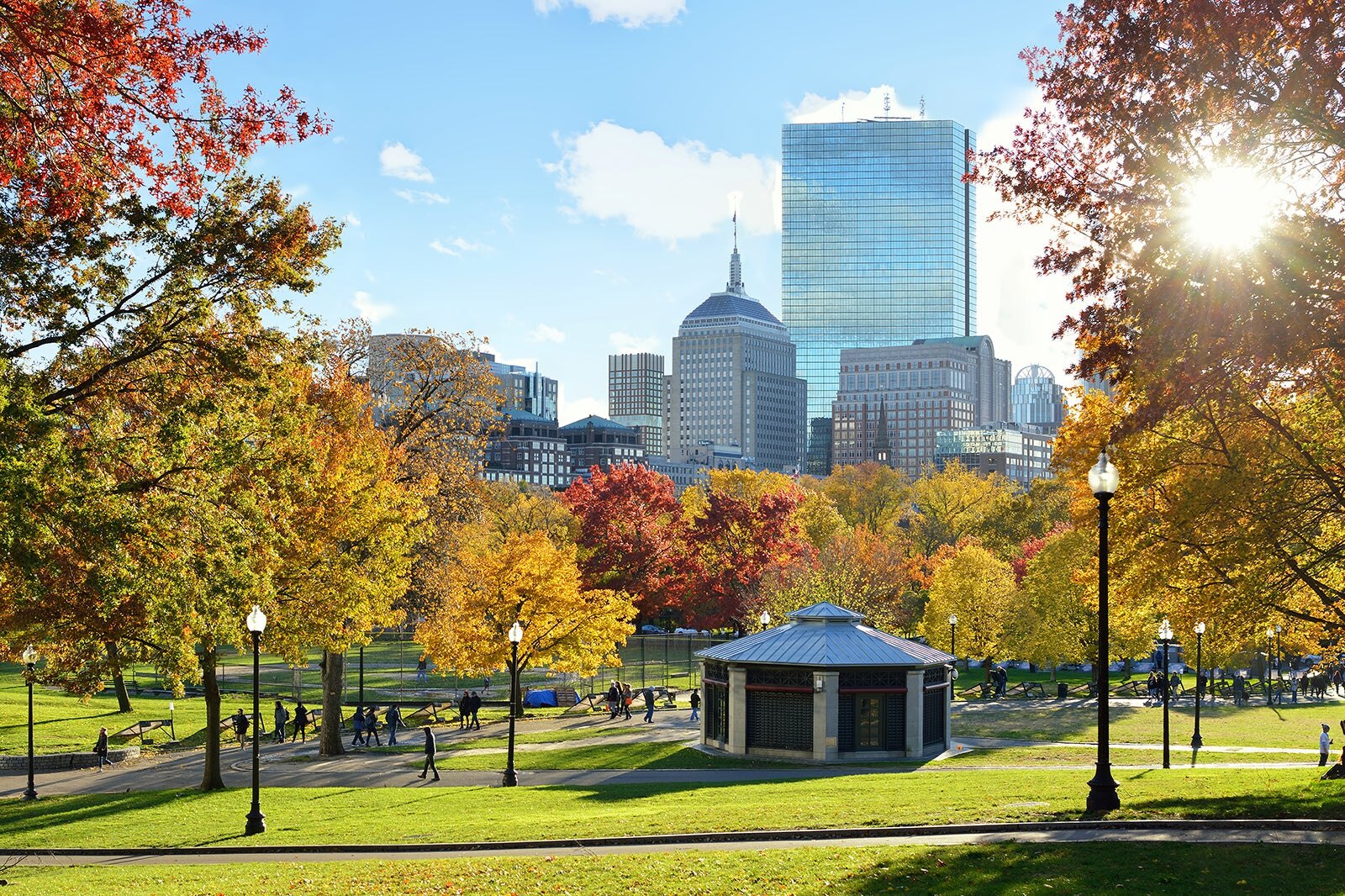 Couples
Families
Budget
History
Photo
Boston Common and the neighbouring Public Garden rank high on any list of things to do within in the city. Boston Common is America's oldest park and is a popular stop along the Freedom Trail. The Garden is a sight in itself, with lush weeping willows lining a pond that swans call home. The sway of the trees and its quaint suspension bridge helps to make The Public Garden one of the most relaxing and idyllic places in the city. As you walk around both grounds, look out for any historical monuments sitting between lines of trees.
Location: 4 Charles St, Boston, MA 02116, USA
Open: Daily 7 am to 9 pm
2
Walk along the Charles River Esplanade
Enjoy peaceful riverside views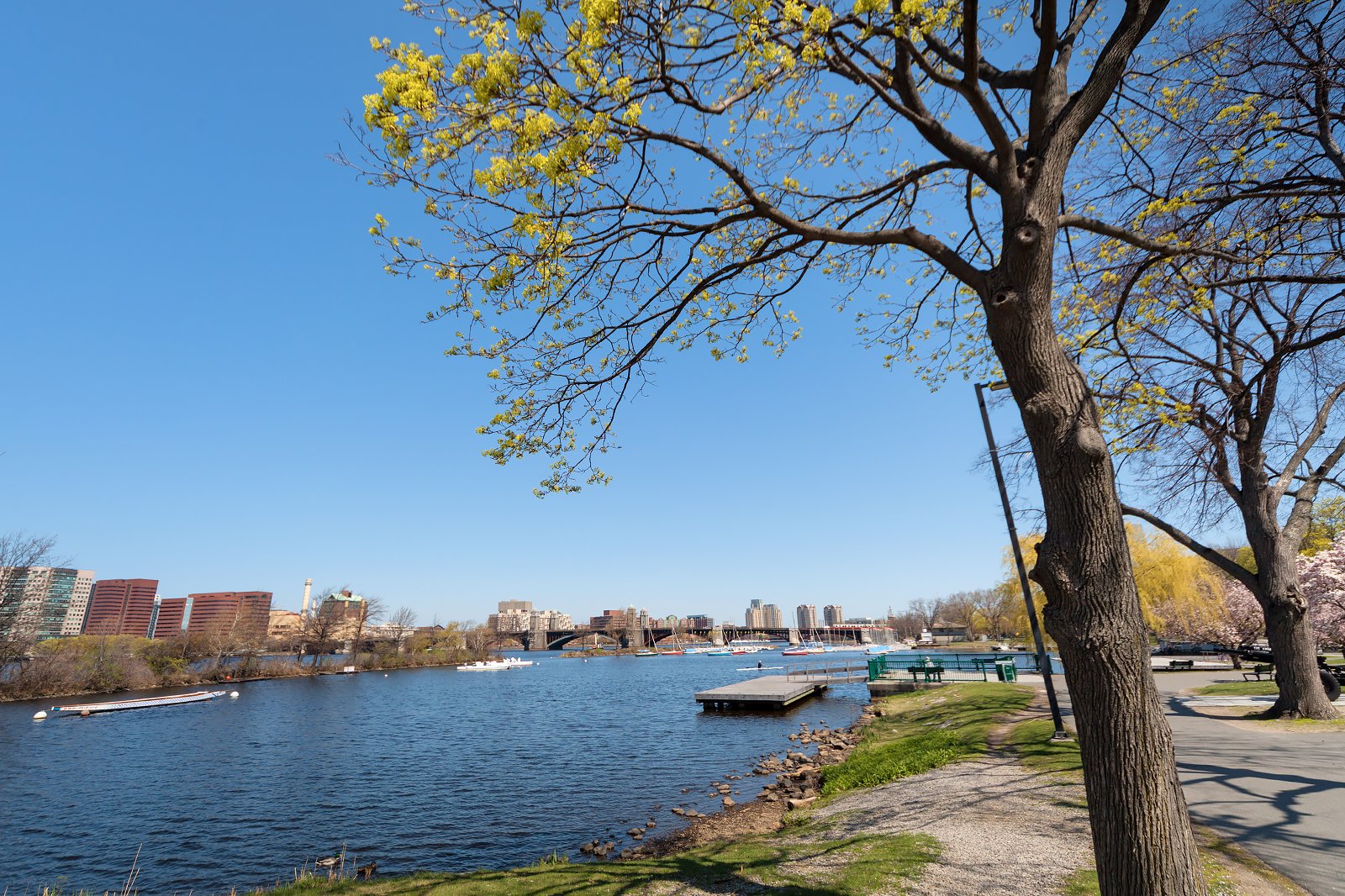 Couples
Families
Budget
Photo
The Charles River Esplanade is found on the Boston side of the river, which separates the city from Cambridge. This 3-mile leafy path is popular with joggers at all times of day, as well as flocks of wild geese. While the geese are pretty to look at, be wary of them as they are easily riled up.
The best way to take in the charm of the esplanade is to start your walk from the Museum of Science and head towards Boston University. Along the way, you'll come across playgrounds, marshes, sailings boats for rent and places to buy refreshments. A walk in this urban oasis also allows great views of Cambridge.
Location: Charles River Esplanade, Boston, MA 02116, USA
3
Enjoy the view from Skywalk Observatory
See the city from above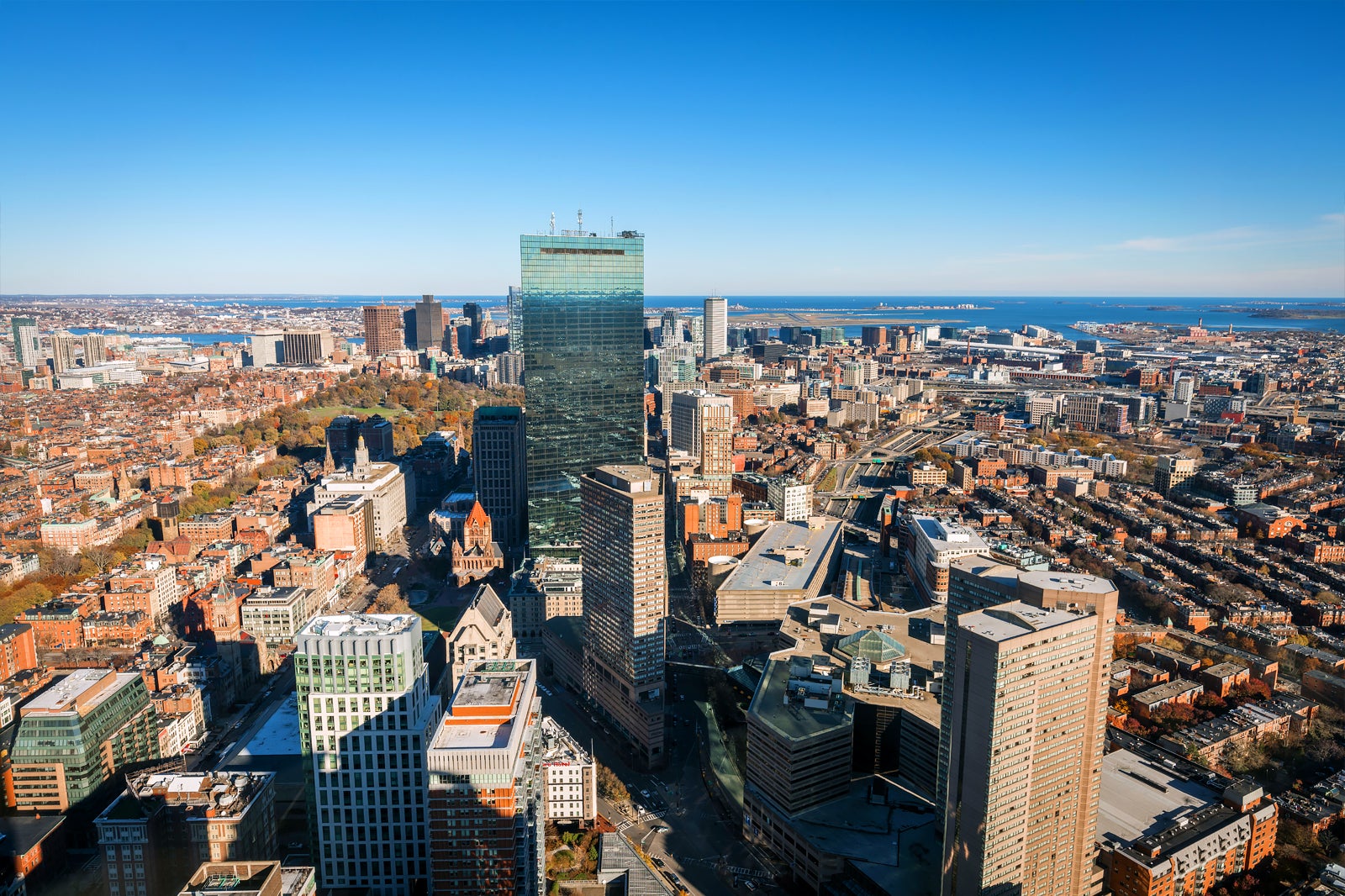 The view from the 50th floor of the Prudential Center on Boylston Street takes in the Charles River, Boston Common and much of Downtown Boston. On a clear day, you can see for 100 miles. There are audio tours available to explain what you're seeing, as well as a museum about the city's past and the role of immigration on its development. Naturally, the most romantic time to visit is around sunset, though that's also going to be the busiest time. Admission costs about $20 for adults.
Location: Prudential Center Boston, 800 Boylston St, Boston, MA 02199, USA
Open: Daily from 10 am to 10 pm
Phone: +1 617-859-0648
4
Eat $1 oysters
A local delicacy and famously romantic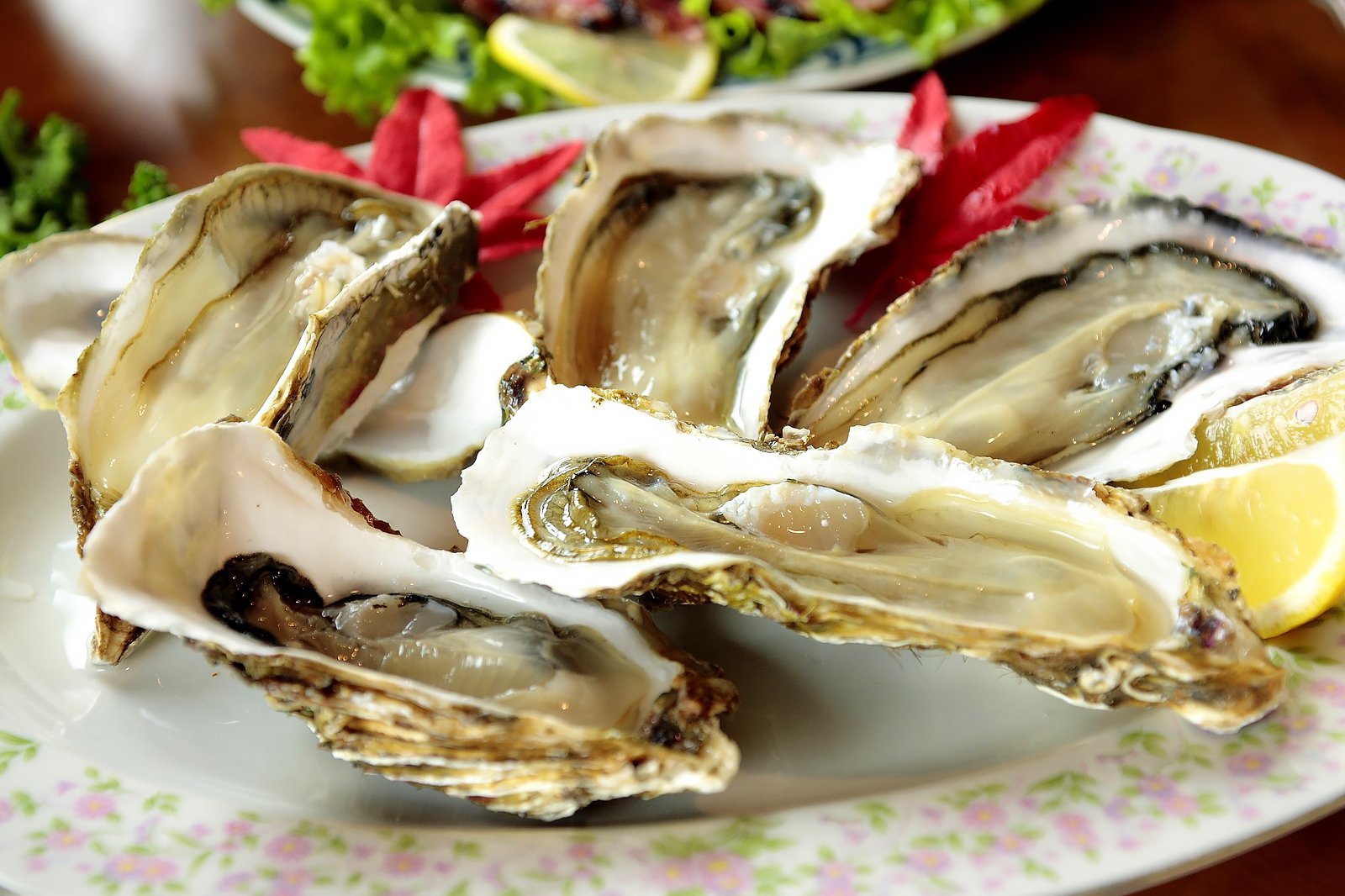 Whether or not they're an aphrodisiac is open to debate, but oysters are certainly tasty and Boston is famous for them. There are dozens of oyster bars around the city, many of which will serve up oysters for a dollar each – no one said a romantic meal had to cost you a fortune! Among the best of them are Warren Tavern on Pleasant Street, The Red House on Winthrop Street and Bastille Kitchen on Melcher Street.
5
Isabella Stewart Gardner Museum
A beautiful place to see a varied art collection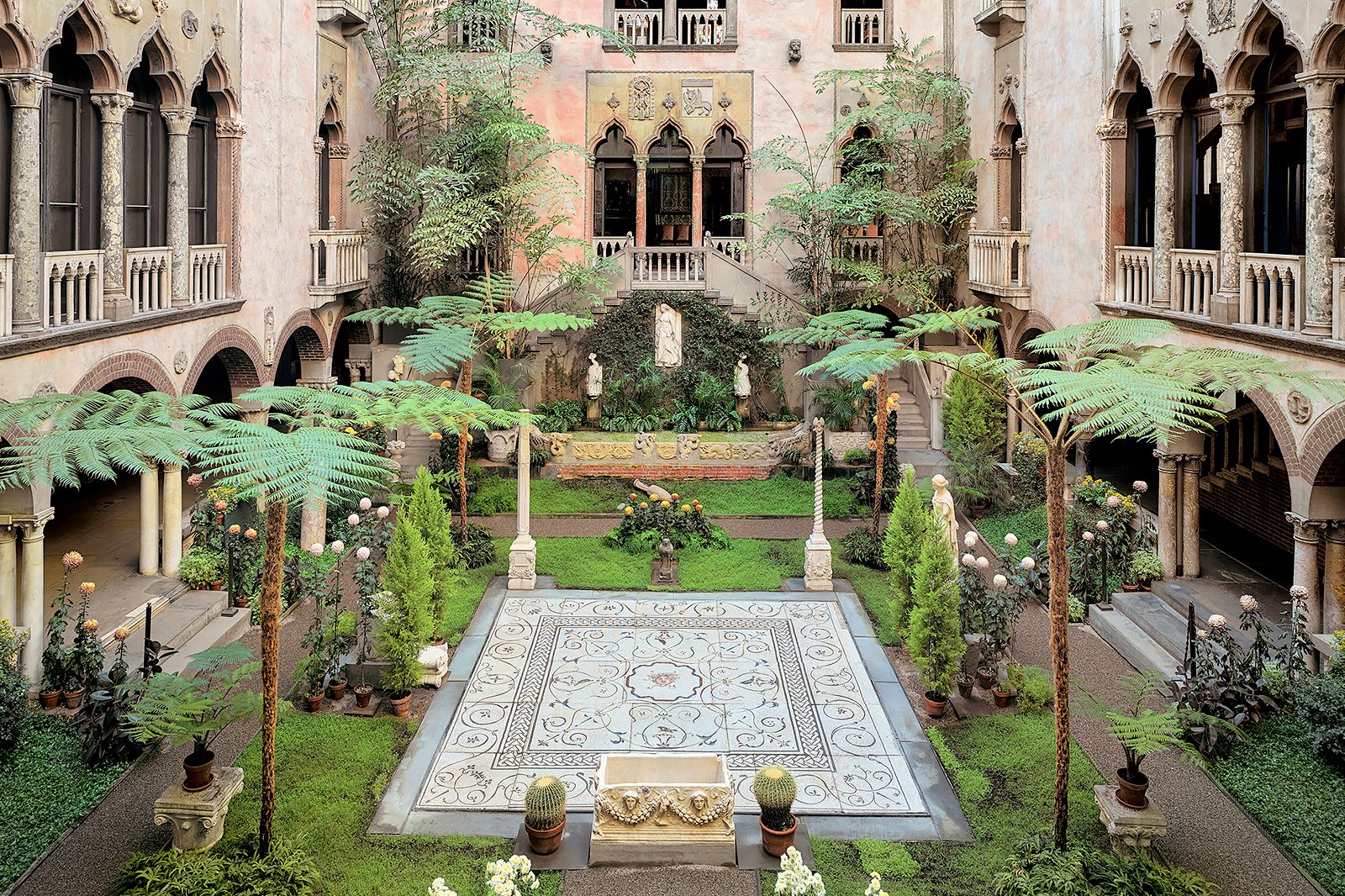 The Isabella Stewart Gardner Museum provides a fascinating slice of Italy in the middle of Boston. Built to resemble a 15th-century Venetian palace, the museum houses a stunning collection of paintings and sculptures from around the world. It's not a huge museum, so there's no risk of getting tired of exploring. The museum itself is virtually a work of art in its own right, with gorgeous scenery and rooms, especially the central courtyard. Visit on the third Thursday of the month for special events. Admission costs about $15.
Location: 25 Evans Way, Boston, MA 02115, USA
Open: Wednesday – Monday from 11 am to 5 pm (until 9 pm on Thursdays. Closed on Tuesdays)
Phone: +1 617-566-1401
photo by Sean Dungan (CC BY-SA 4.0) modified
6
Dine at the Top of the Hub
Enjoy a first-class dinner with the best view in Boston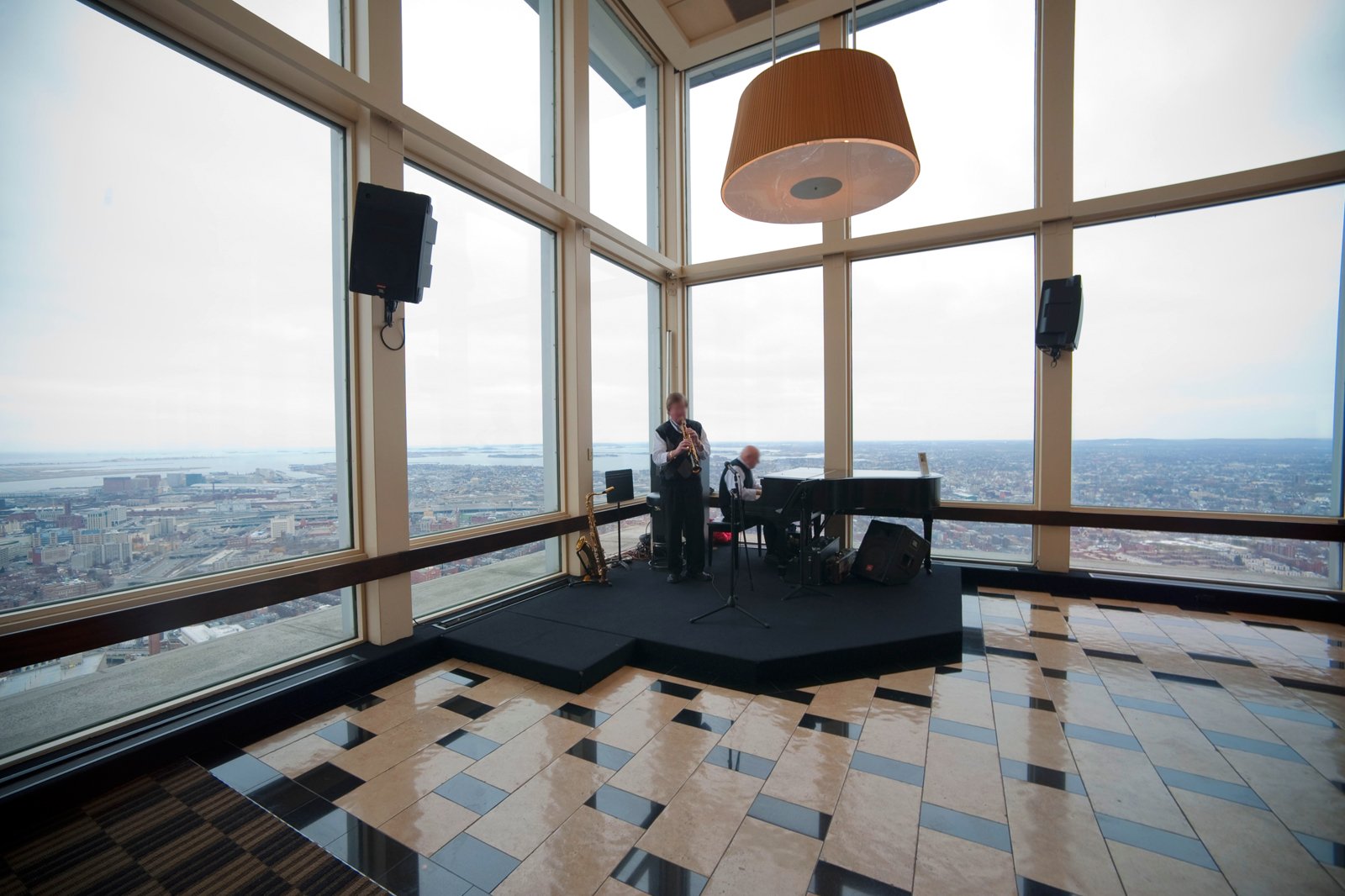 The Top of the Hub is at the top of the Prudential Center – one of the tallest buildings in the city, which offers amazing views of Downtown Boston. The luxurious restaurant is 2 floors above the Skywalk Observatory and the view is accompanied by excellent contemporary Asian and American fusion cuisine, with first-class wines. There's usually a live band playing jazz to help set the mood, too. The restaurant has won multiple awards for its food and atmosphere, so naturally commands quite a hefty price tag.
Location: Prudential Center Boston, 800 Boylston St, Boston, MA 02199, USA
Open: Monday – Thursday and Sundays from 5 pm to 10 pm, Friday – Saturday from 5 pm to 11 pm
Phone: +1 617-536-1775
7
See world-famous musicians at Boston Symphony Hall
The home of the Boston Symphony Orchestra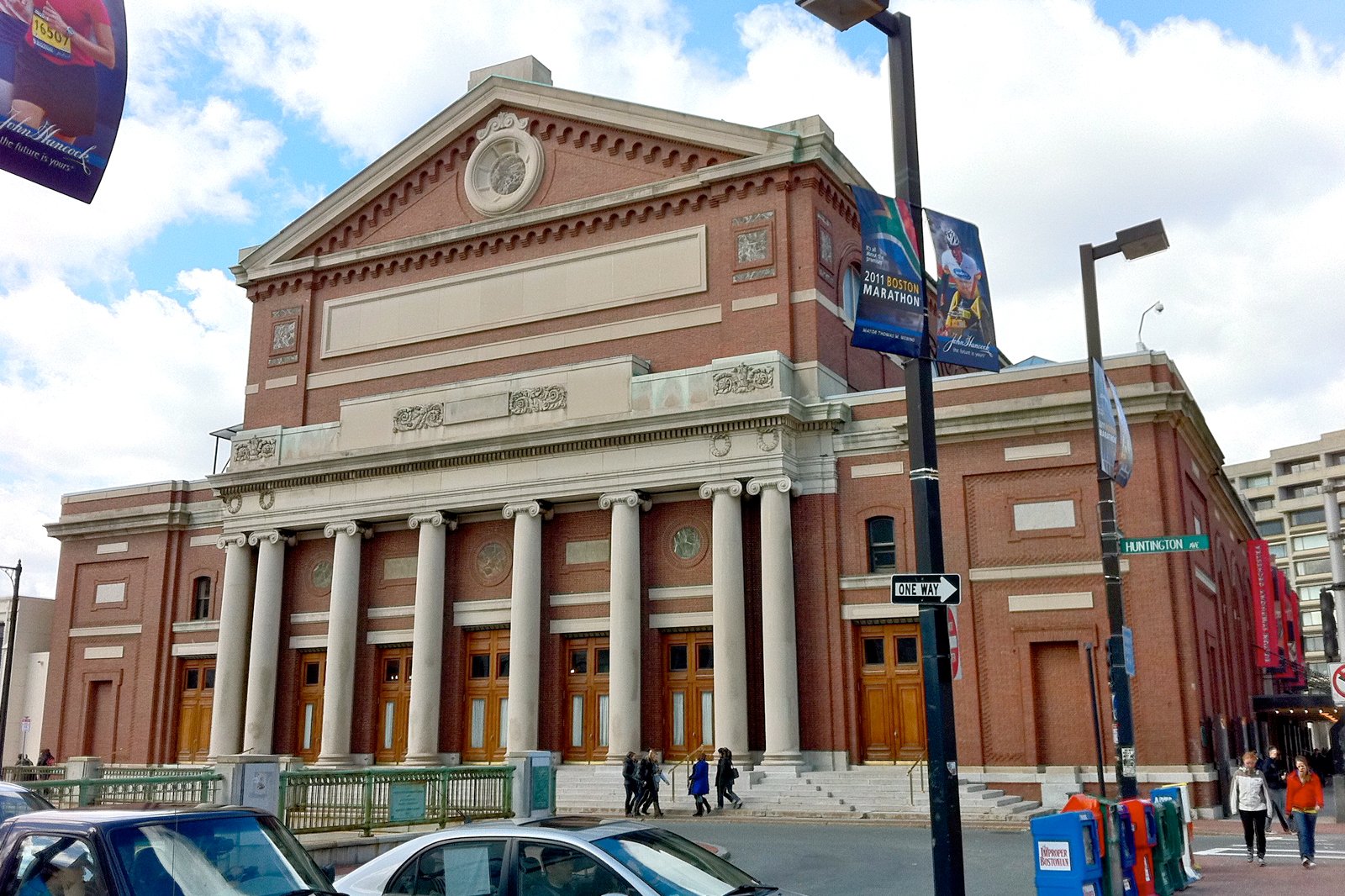 The Boston Symphony Hall was specifically designed for the Boston Symphony Orchestra (the clue's in the name). The building's acoustics provide the best possible experience of the talented and highly respected musicians. There are performances most evenings, usually starting at 8pm, with special concerts around the year's major holidays. Be sure to book tickets well in advance because these events are especially popular. Ticket prices start from around $30 each.
Location: 301 Massachusetts Ave, Boston, MA 02115, USA
Phone: +1 888-266-1200
photo by Joe Lewis (CC BY-SA 2.0) modified
8
Take in a show at Wang Theater
The hall is almost as amazing as the shows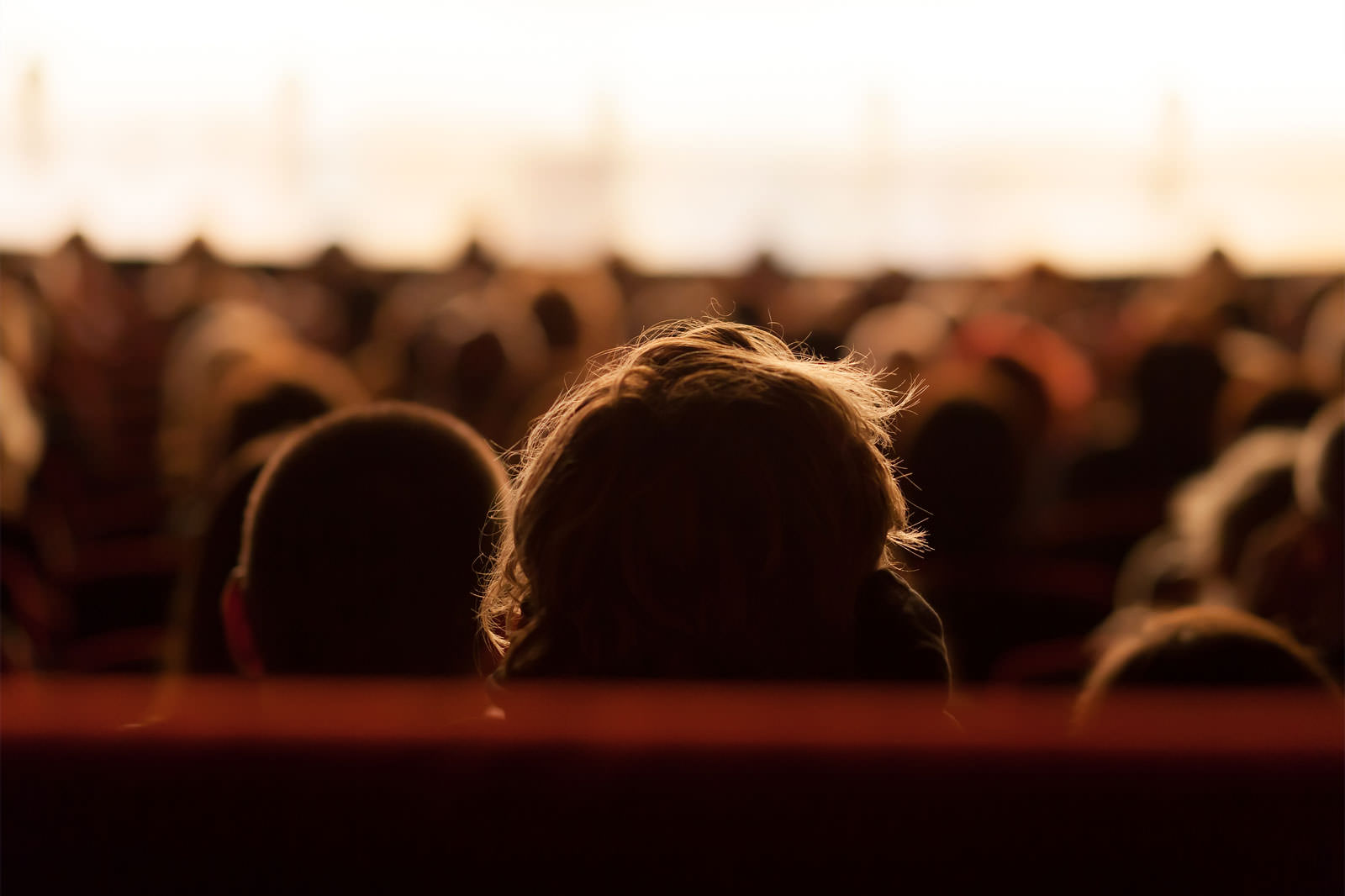 Of the theatres in Boston, Wang Theater is undoubtedly the grandest and most beautiful. It first opened in 1925 as a cinema, but now hosts first-class dramas, concerts, Broadway musicals and other performances. The stage is one of the largest in the country, the hall seats 3,500 people and is the ceiling is really remarkable, with an incredible crystal chandelier as its centrepiece. Ticket prices start from around $30.
Location: Tremont St, Boston, MA 02118, USA
Phone: +1 800-982-2787
9
Get serenaded at Scullers Jazz Club
Great food and music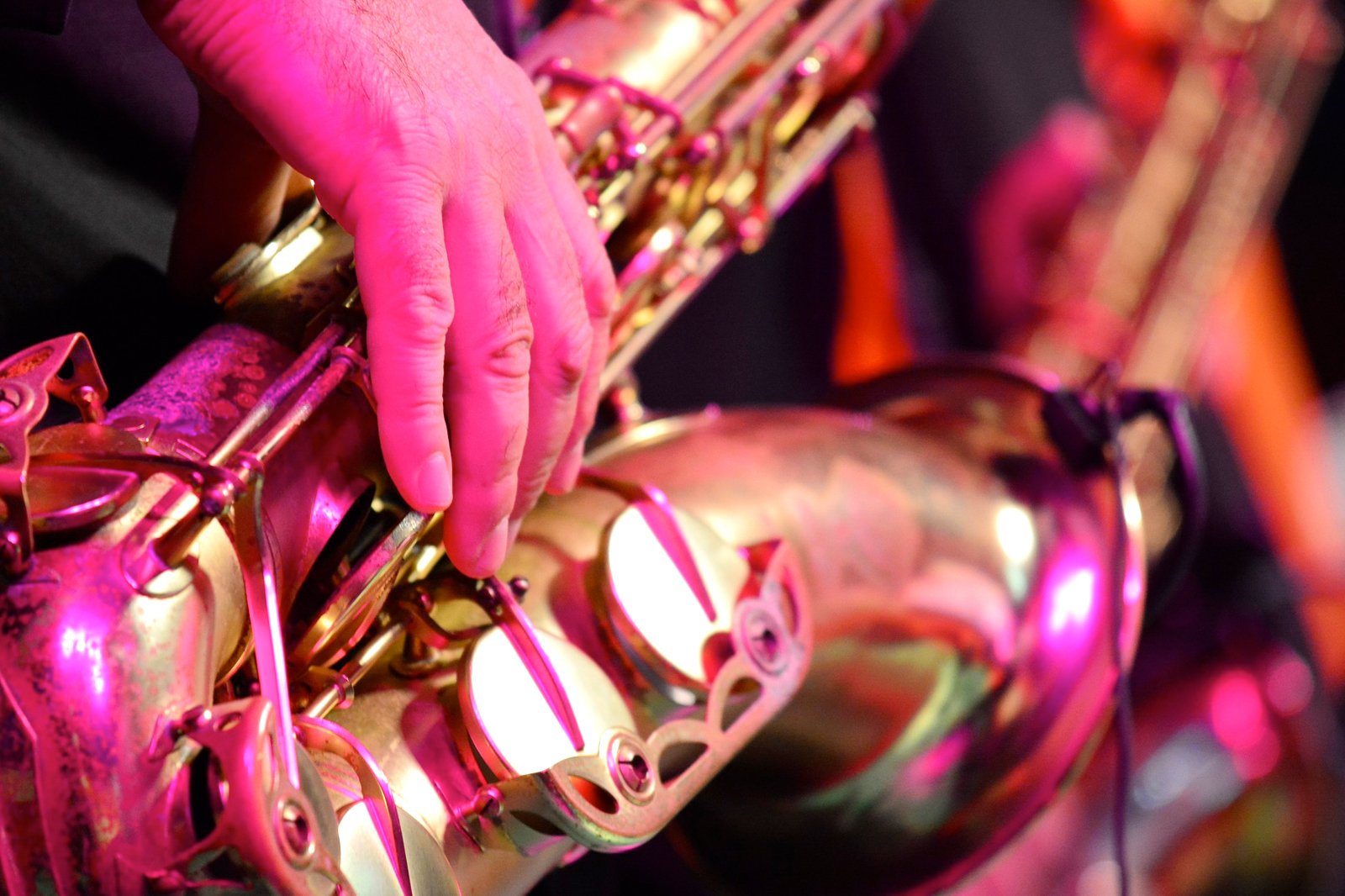 Scullers is regarded as one of the best jazz clubs in Boston and hosts some of the greatest musicians around. It's located inside the DoubleTree Suites by the Charles River and has a very romantic style, with candle-lit tables and mahogany on almost every surface. The club is also a restaurant and the food is also very highly regarded, though it doesn't come cheap. Tickets just to watch the musicians generally start around $25 per person, with the dinner packages often around $75.
Location: 400 Soldiers Field Rd, Boston, MA 02134, USA
Phone: +1 617-562-4111
Back to top