10 Best Family Things to Do in Virginia Beach
Fun Places in Virginia Beach to Take Your Kids
Virginia Beach is an appealing holiday destination loaded with family-friendly activities. The unbroken coastline, soft sand and Atlantic surf provide an appealing backdrop for a family beach holiday.
The focal point of this beach town is its long pleasure beach, but there's much to see and do in Virginia Beach. A well-rounded itinerary includes time on the beach as well as exploring all the area has to offer, including a large variety of parks and museums.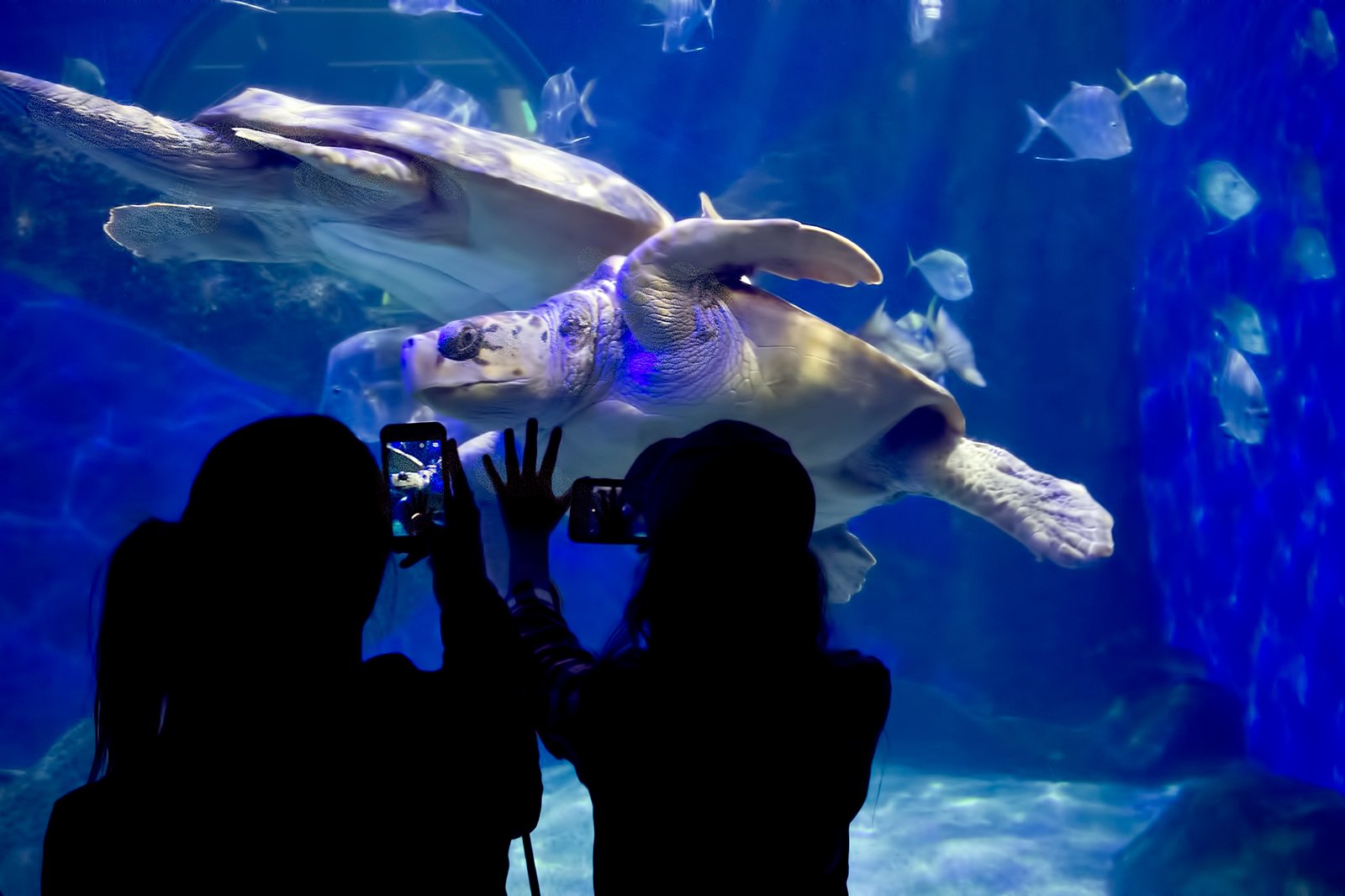 Virginia Aquarium & Marine Science Center
Home to over 10,000 animals which represent 300 species, the Virginia Aquarium & Marine Science Center is as exciting as it is educational. The hands-on exhibits highlight the protection and research of Virginia's marine environment. There are over 3,000,000 litres of aquariums and live animal habitats on the premises.
You have the chance to examine sharks, jellyfish and sea turtles as well as other aquatic animals and a large variety of birds. View rare Southeast Asian animals at the Malaysian Peat Swamp, handle horseshoe crabs in shallow touch pools and be mesmerized, and perhaps frightened, by seahorses and cobras at the Mediterranean Sea exhibit. The Virginia Aquarium & Marine Science Center has enough variety to keep the whole family entertained.
Location: 717 General Booth Blvd., Virginia Beach, VA 23451
Open: Daily from 9am to 5pm
Phone: +1 757-385-FISH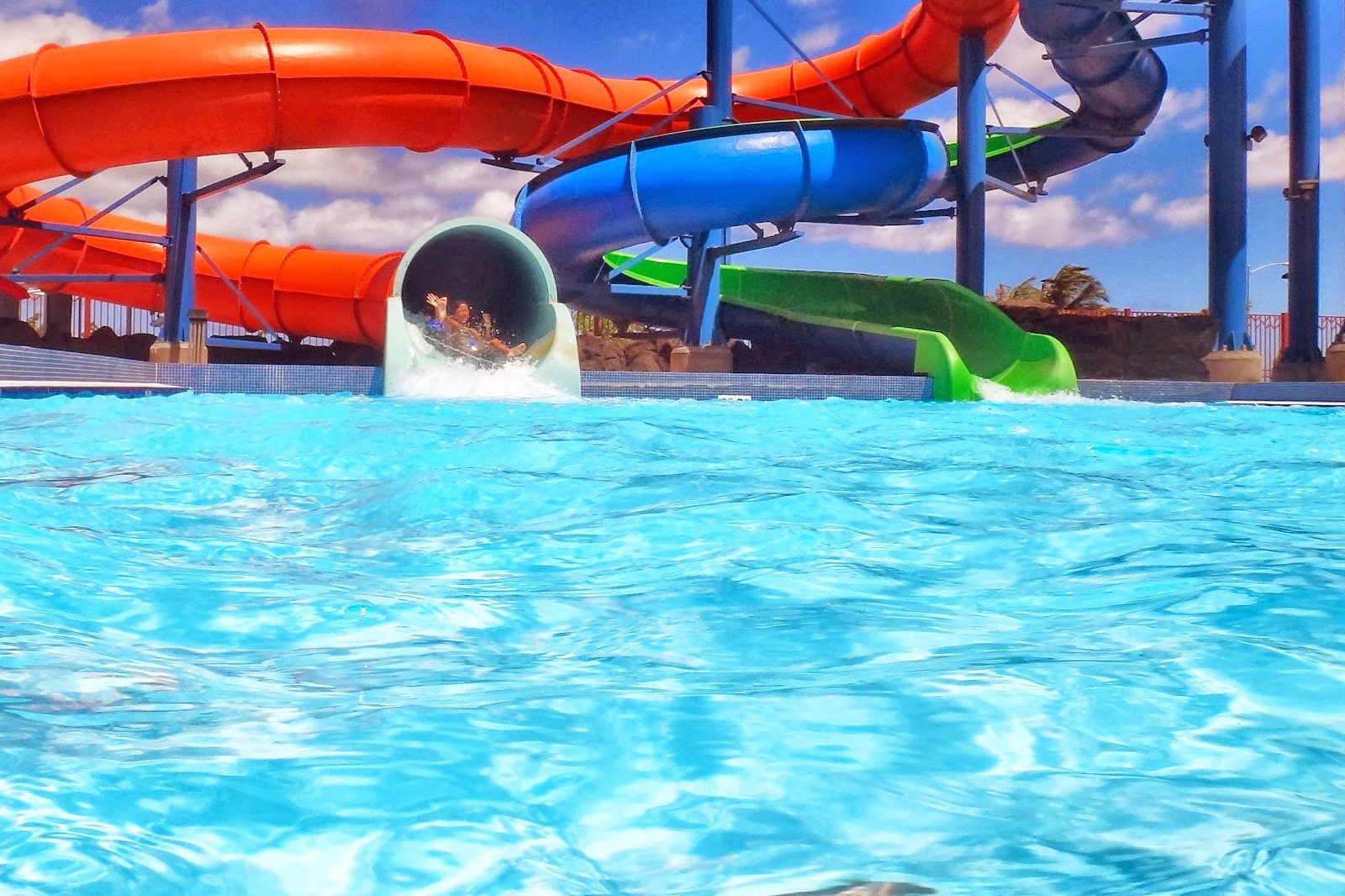 With over 30 rides, slides and attractions, Ocean Breeze Water Park is a family friendly, fun-in-the-sun alternative to the beach. If the water slides and activity pool aren't enough to attract you for the day, it should be noted that the park offers free parking, free sunscreen and free inner tubes.
Start your day on the Adventure River, slowly floating past shimmering waterfalls. For those looking for adventure, head on over to the water slides. One of the most thrilling water slides at the park, the Sea Serpent is fully enclosed and thrusts riders through high banking curves and insane spins and turns. Once you've had your fill of thrill, make your way to Runaway Bay, the park's million-gallon wave pool, and spend the day floating away.
Location: 849 General Booth Blvd., Virginia Beach, VA 23451
Open: Daily from 9am to 5pm
Phone: +1 757-422-4444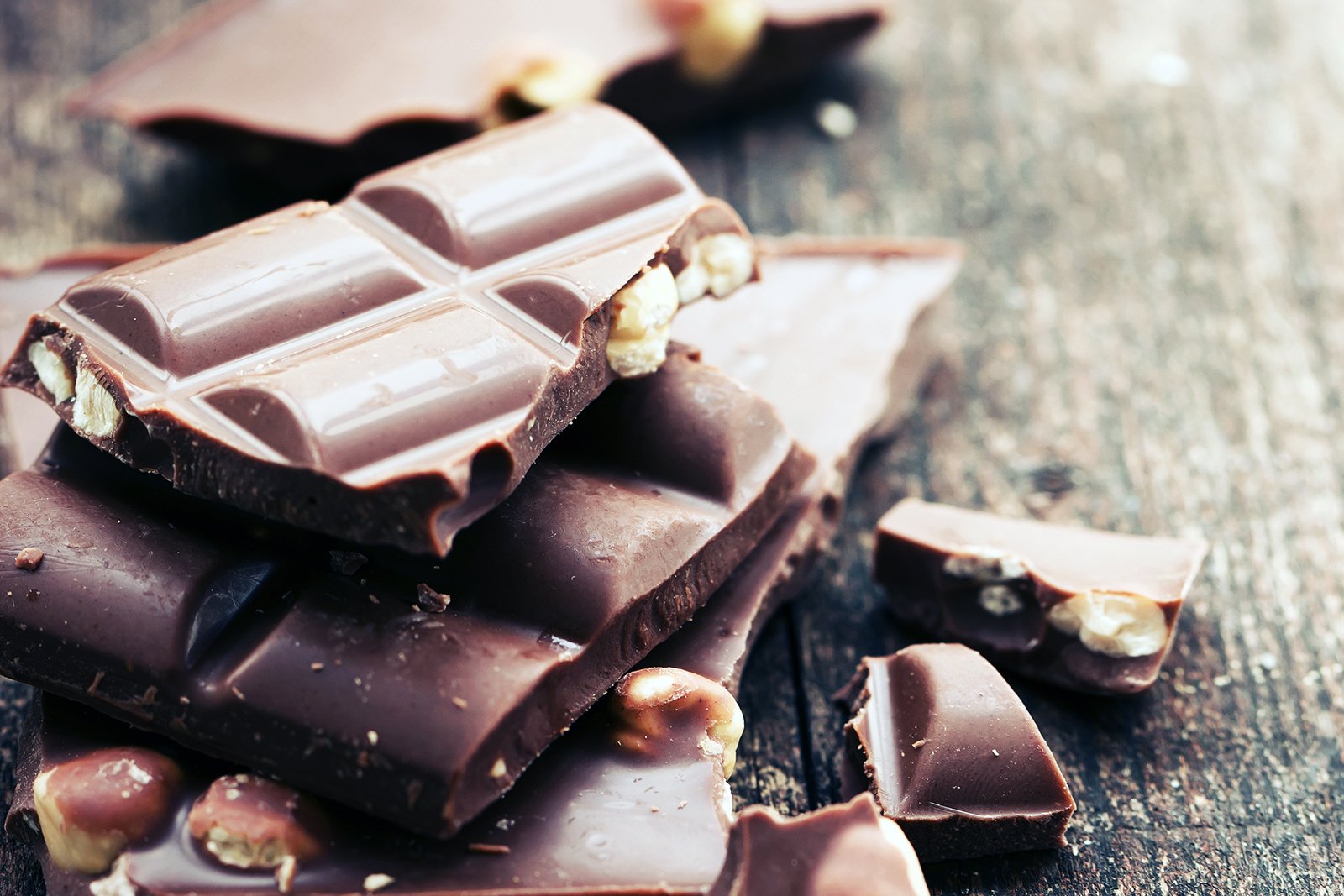 Schakolad Chocolate Factory
What kid wouldn't be excited about a visit to a chocolate factory? Made fresh on the premises, the chocolate at Schakolad Chocolate Factory is created from a 3-generation European style family recipe. The chocolate is dipped and prepared on site, which showcases creativity and allows for visitors to customise their chocolate orders.
The factory offers the option for a 2-hour private chocolate party or a private "behind the retail counter" tour which gives an overview of the history of chocolate, its health benefits, and a variety of fun facts presented by an expert Schakolatier.
Location: 401 N. Great Neck Rd. #110, Virginia Beach, VA 23454
Open: Monday to Friday from 11am to 5pm, Saturday from 11am to 5pm
Phone: +1 757-486-3740
Couples
Families
History
Food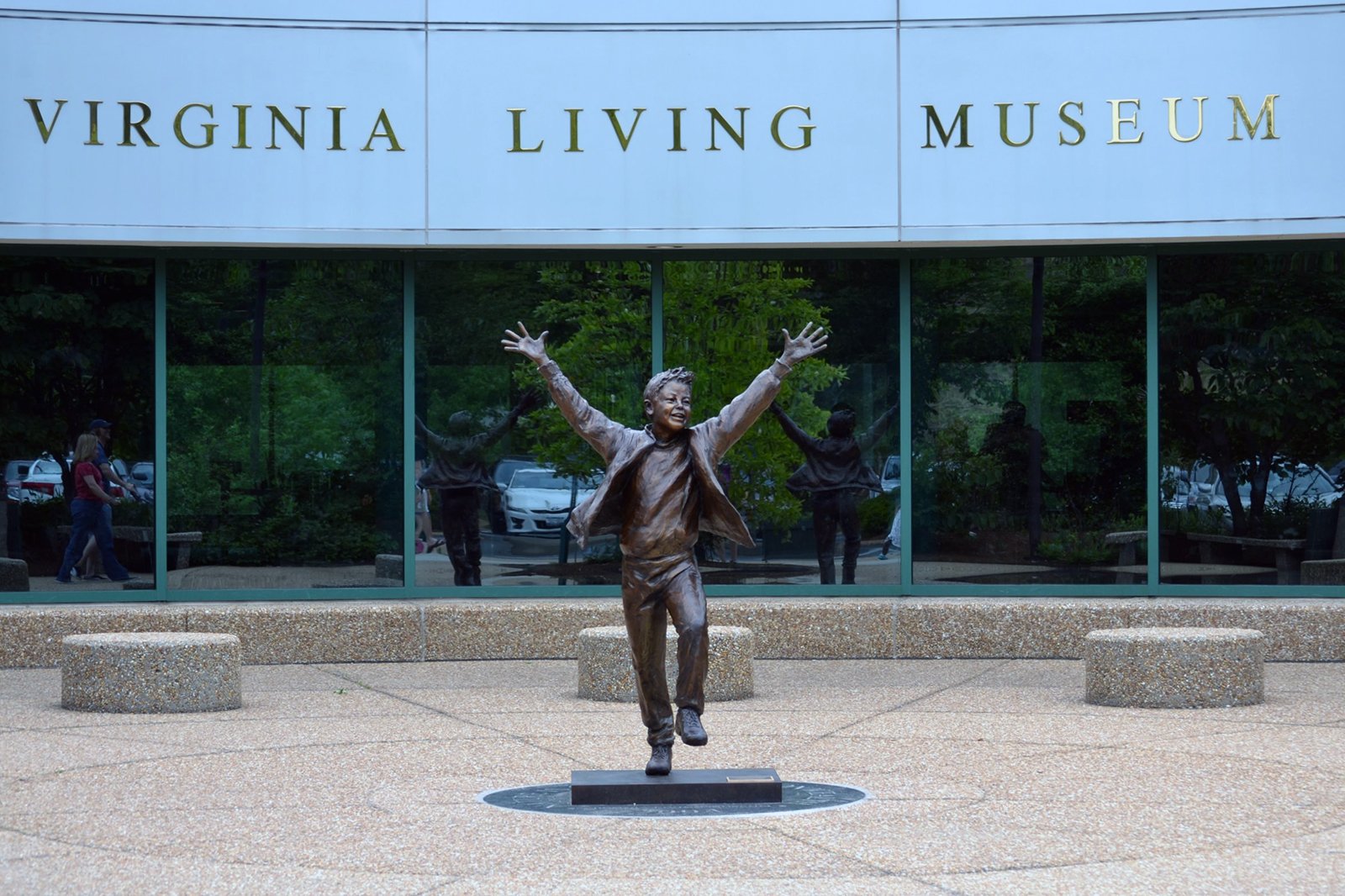 A prime animal attraction, the Virginia Living Museum features hands on exhibits, a planetarium and a nature trail with 250 species of plants and animals. Kids have the chance to get up close and personal with wildlife native to Virginia, including endangered red wolves and bald eagles.
Be sure to check out the Dinosaur Discovery Trail. This permanent outdoor exhibition gives you the chance to get up close and personal with 16 massive dinosaur species which roamed the earth millions of years ago. A walk through the woods will transport you back in time as you'll come face to face with realistic, full-size replicas of various dinosaurs. Make sure to visit the 16-foot-tall Brachiosaurus for some memorable holiday photos.
Location: 524 J. Clyde Morris Blvd., Newport News, VA 23601
Open: Daily from 9am to 5pm
Phone: +1 757-595-1900
photo by Tony Alter (CC BY 2.0) modified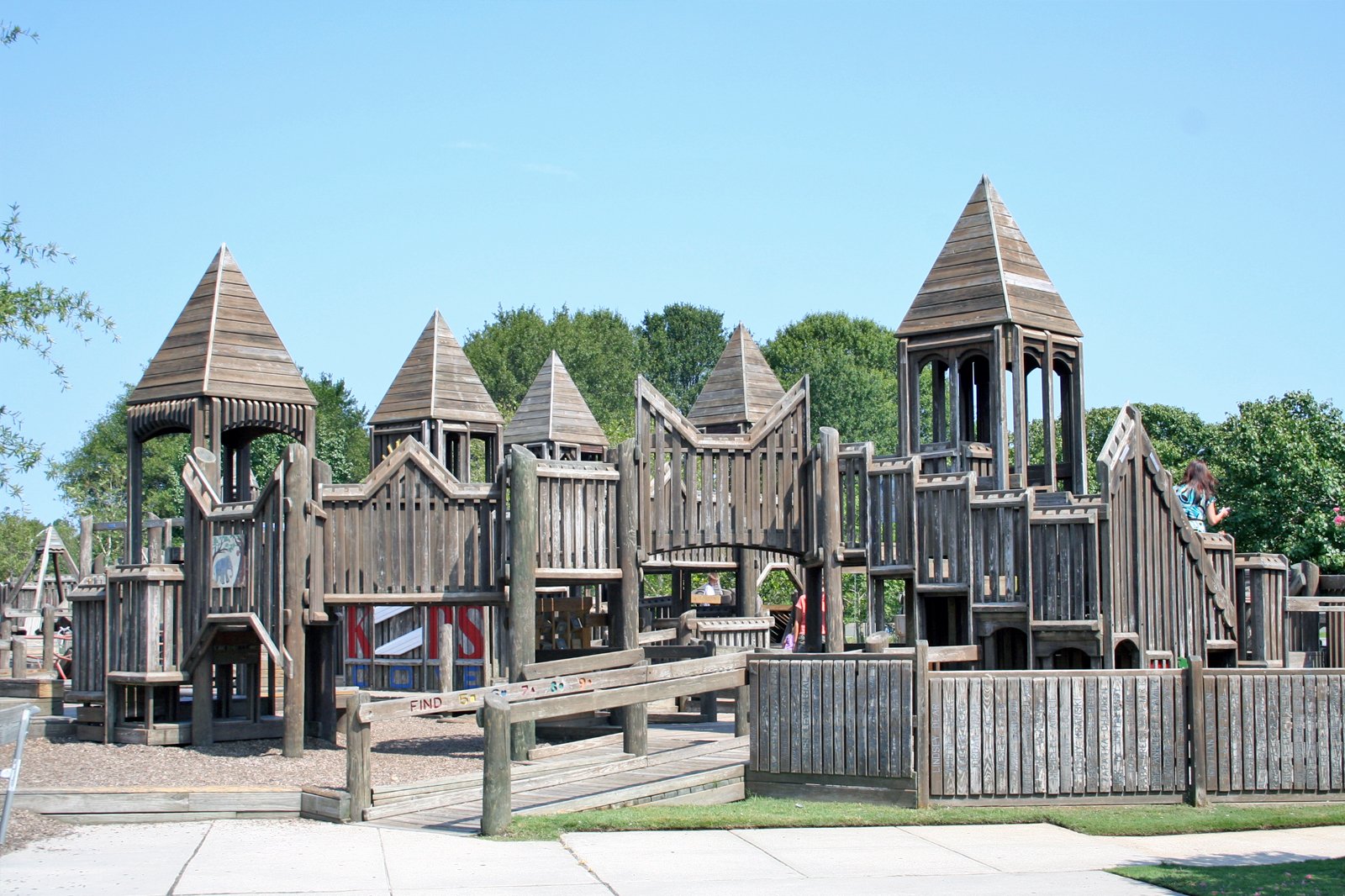 An abandoned landfill turned into a city park, Mount Trashmore is massive. The park is set on 165 acres of land and has much to offer. There is a skate park and vert-ramp as well as 2 large playgrounds. There are 2 lakes on the premises, as well as 2 man-made mountains. The biggest mountain is 60 feet tall and 800 feet long. It was created by compacting layers of solid waste and clean soil.
Truly an environmental feat, the former landfill features a water-wise garden that utilizes xeriscaping, ensuring a minimal use of water. The smaller mountain is known as Encore Hill. Scattered across the grounds of Mount Trashmore Park are picnic shelters, charcoal grills, volleyball courts, outdoor fitness stations and horseshoe pits. Various sports equipment is also for hire.
Location: 310 Edwin Drive, Virginia Beach, VA 23462
Open: Daily from 7:30am to 5:30pm
Phone: +1 757-473-5237
photo by Kubigula (CC BY-SA 3.0) modified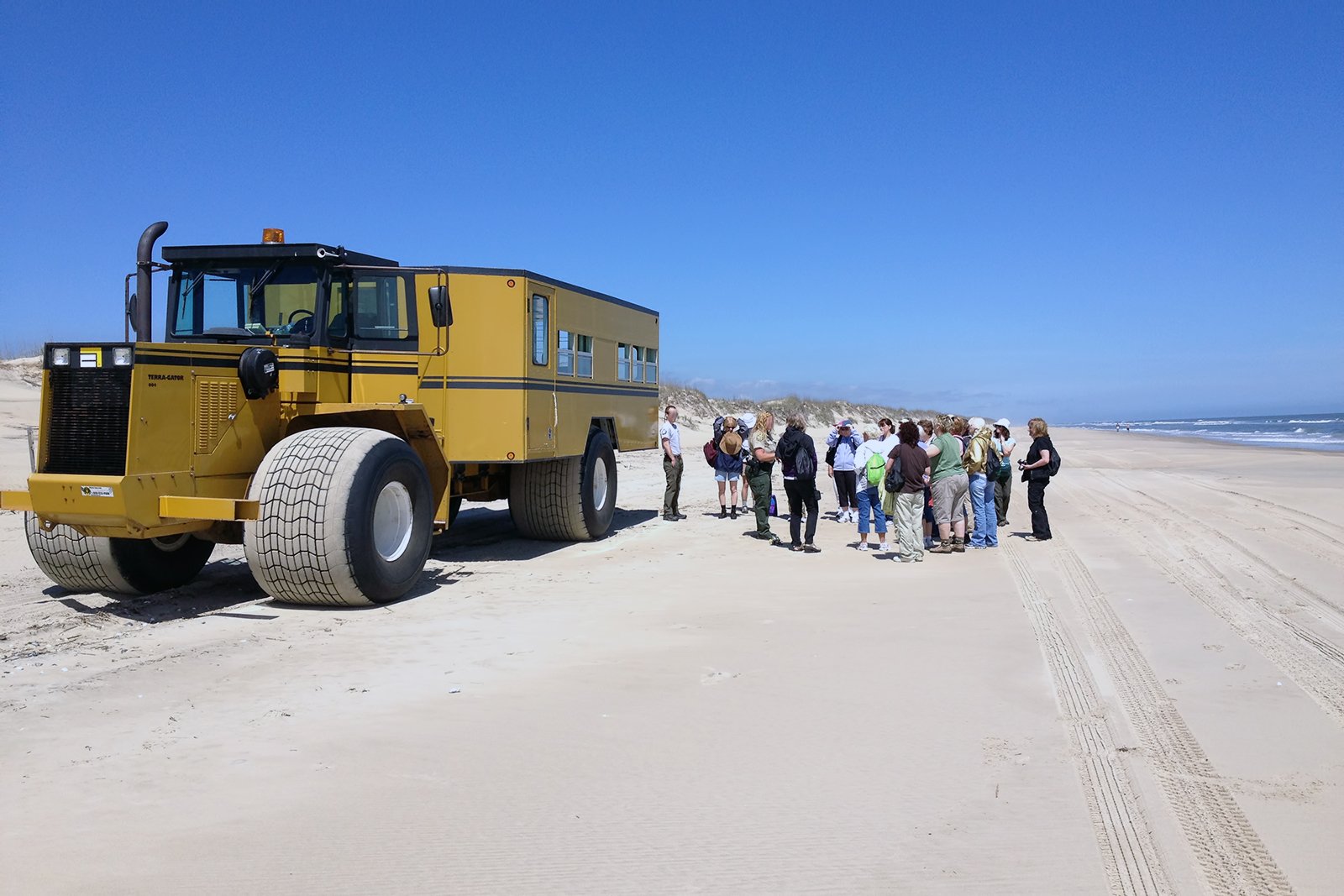 Ride on the Terra Gator at False Cape State Park
False Cape State Park is an expansive state park spread out over 4,321 acres. The park is secluded and yet to be developed, which gives it a very wilderness feel. Visitors to the park can expect to experience nature in a unique coastal setting.
The Terra Gator is a major attraction for exploring the park. Essentially, it's a fun beach
transporter which resembles an army tank and has massive wheels. The vehicle is in high demand and only operates weekends from November to March. We suggest making a reservation.
Once you've done so, climb aboard the Terra Gator and ride to False Cape State Park through Back Bay National Wildlife Refuge on the beach. Upon arrival at False Cape State Park, families can spend a few hours exploring the Barbour Hill area of the park which is home to a massive
migratory bird population as well as a variety of wildlife, plants and trees.
Location: Southeast of Virginia Beach, 5 miles south of Sandbridge
Open: November 1 to March 31
Phone: +1 757-385-2990
photo by Virginia State Parks (CC BY 2.0) modified
Also known as the Atlantic Fun Park, the Boardwalk Amusement Park is located on 15th St. in Virginia Beach. The park offers a variety of thrill rides, kiddie rides, family rides and go-kart tracks. The Ferris Wheel is the biggest in Virginia Beach while the popular Gravitron ride is likely to scare even the biggest thrill seeker! The Gravitron is not for the faint of heart. It's an enclosed, circular ride that features padded, angled panels for riders to lean against. The ride is extremely fast, and once it begins to rotate, riders are lifted from the floor and pinned against the wall. Riders experience centrifugal force inside the Gravitron which is equivalent to 3 times the force of gravity!
For the little ones, there is a cool Kiddie Train to hop aboard. The Midway has 12 games to choose from such as Cork Fun Gun and Frog Bog. Simple and fun, these Midway games are sure to instill a healthy sense of competition amongst siblings.
Location: 233 15th St., Virginia Beach, VA 23451
Phone: +1 757-422-0467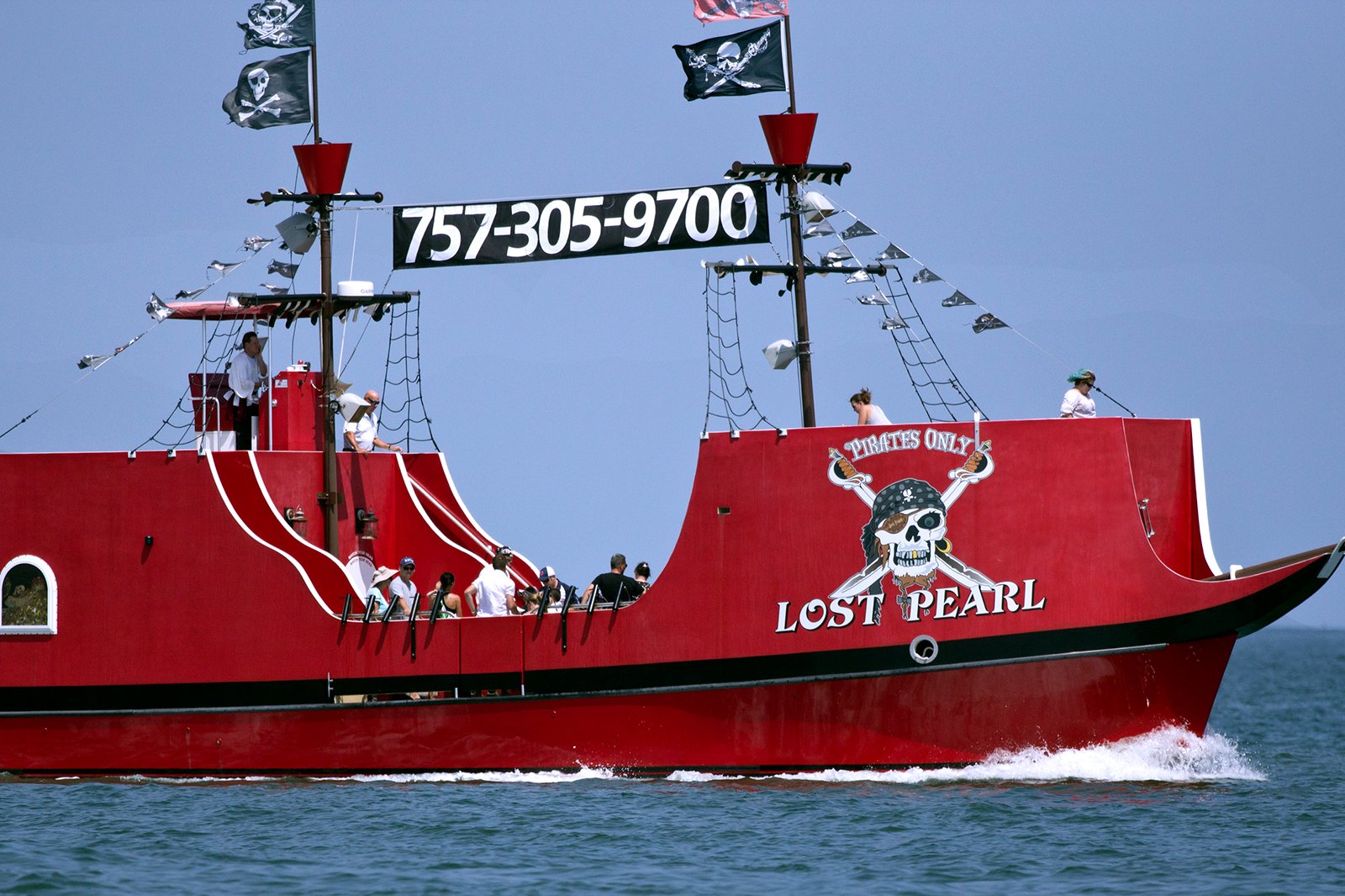 Capt. Jack's Pirate Ship Adventures
Jump aboard the Lost Pearl for a family fun adventure cruise on the high seas! This interactive oceanfront cruise allows for lots of pirate fun while searching for the elusive Blackbeard and stolen treasure.
Explore the 7 seas of Virginia Beach while Capt. Jack's crew of pirates keeps you entertained by singing shanties and dancing the limbo. Once Blackbeard is spotted, water cannons are released just like in a real battle! If all of this pirating leaves you peckish, there's a full snack bar on board. Make sure to keep an eye out for dolphins, as they tend to follow Capt. Jack and his pirate crew on their adventures!
Location: 308 Mediterranean Ave., Virginia Beach, VA 23451
Open: Daily from 9am to 10pm, Seasonal schedule from May to September
Phone: +1 757-305-9700
Couples
Families
Unusual
Group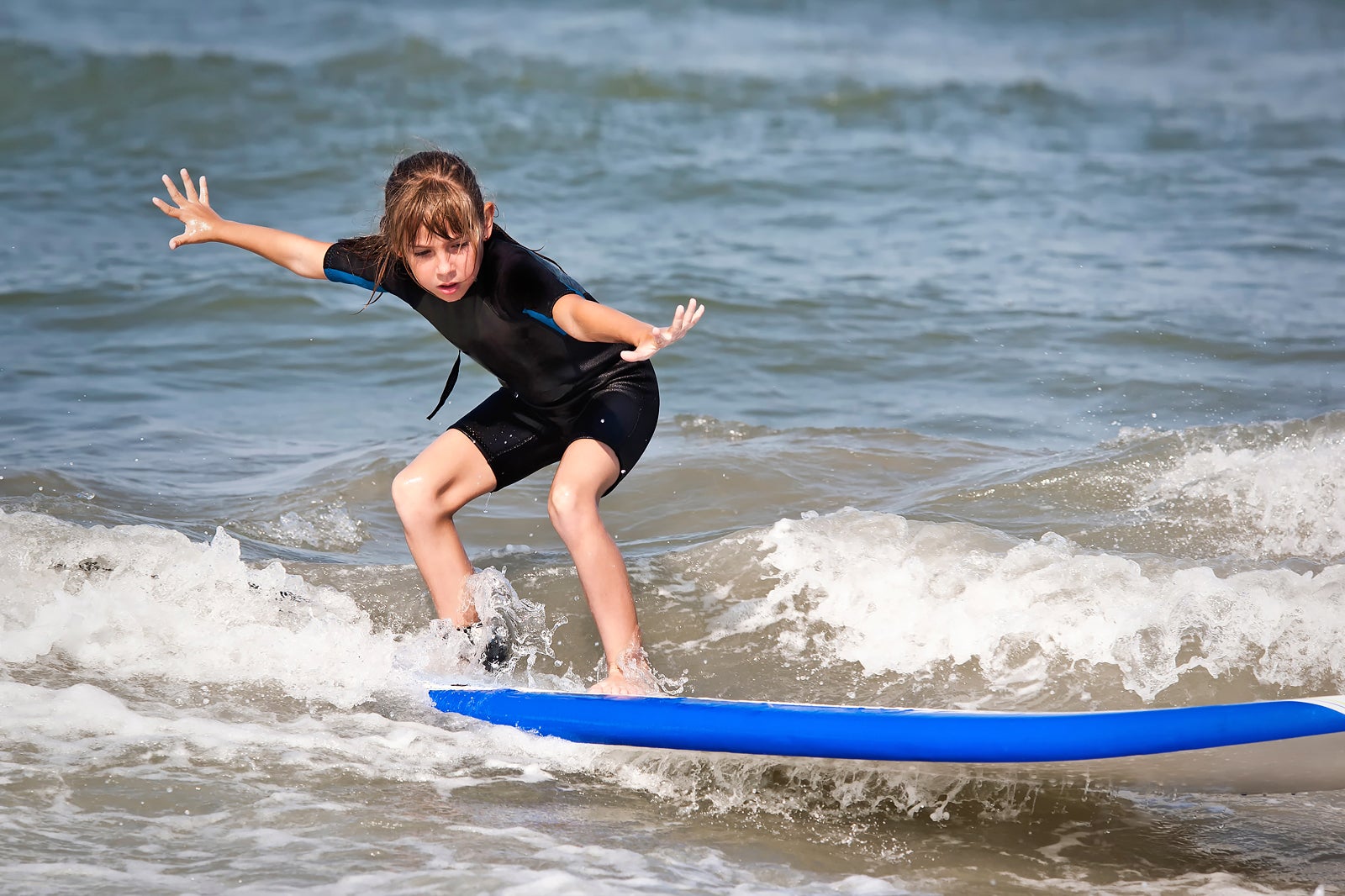 Surf lessons with Wave Riding Vehicles Surf Camp
Learn to surf in Virginia Beach with Wave Riding Vehicles Surf Camp & Lessons. WRV offers private surf lessons that are customised and built for individuals. Expert surf instructors are trained to work with people of all ages and skill levels to ensure specialised attention is received.
The waves on the coast of Virginia Beach are consistent and range in size from 3 to 6 feet. Surf lessons are available all year round, but best to schedule 24 hours in advance. If you've always dreamed of catching a wave, Virginia Beach is a great place to learn. Round up your squad and enlist in a family lesson or 2 so that you can all enjoy the water together.
Location: 5th St., Atlantic Avenue, Virginia Beach, VA 23451
Phone: +1 757-636-2637
Children's Museum of Virginia
The largest in the state, the Children's Museum of Virginia is a place where families can imagine, explore and discover together in hands on playscapes. Here, kids are encouraged to touch, play and push the exhibits in order to figure out how they work. The museum is home to a variety of exhibits including a working port, a bubble maker, local grocery store environment as well as a train exhibit and planetarium. If you're travelling as a family and looking to keep the little ones entertained, the Children's Museum of Virginia aims to capture their attention for hours on end.
Location: 221 High Street, Portsmouth, VA 23704
Open: Tuesday to Saturday from 9am to 5pm, Saturday from 11am to 5pm
Phone: +1 757-393-5258