10 Things to Do with Your Family in Washington DC
Washington DC's Family-Friendly Places
One of the most kid-friendly destinations in the world, Washington DC has no shortage of parks, zoos, museums, and entertainment for the entire family. The city's National Mall is home of the free-to-enter Smithsonian museums, where you can check out interesting exhibits, valuables and archaeological findings dating back to prehistoric times. There are also plenty of activities that your little ones can enjoy all year round, from riding aircraft simulators to scavenger hunts.
Animal lovers can visit the National Zoo, which has more than 1,500 animals from many parts of the world. Parks within the city are popular spots for outdoor activities, such as free concerts, dance lessons, horseback riding, and hiking. Check out our guide of things to do with your family in Washington DC.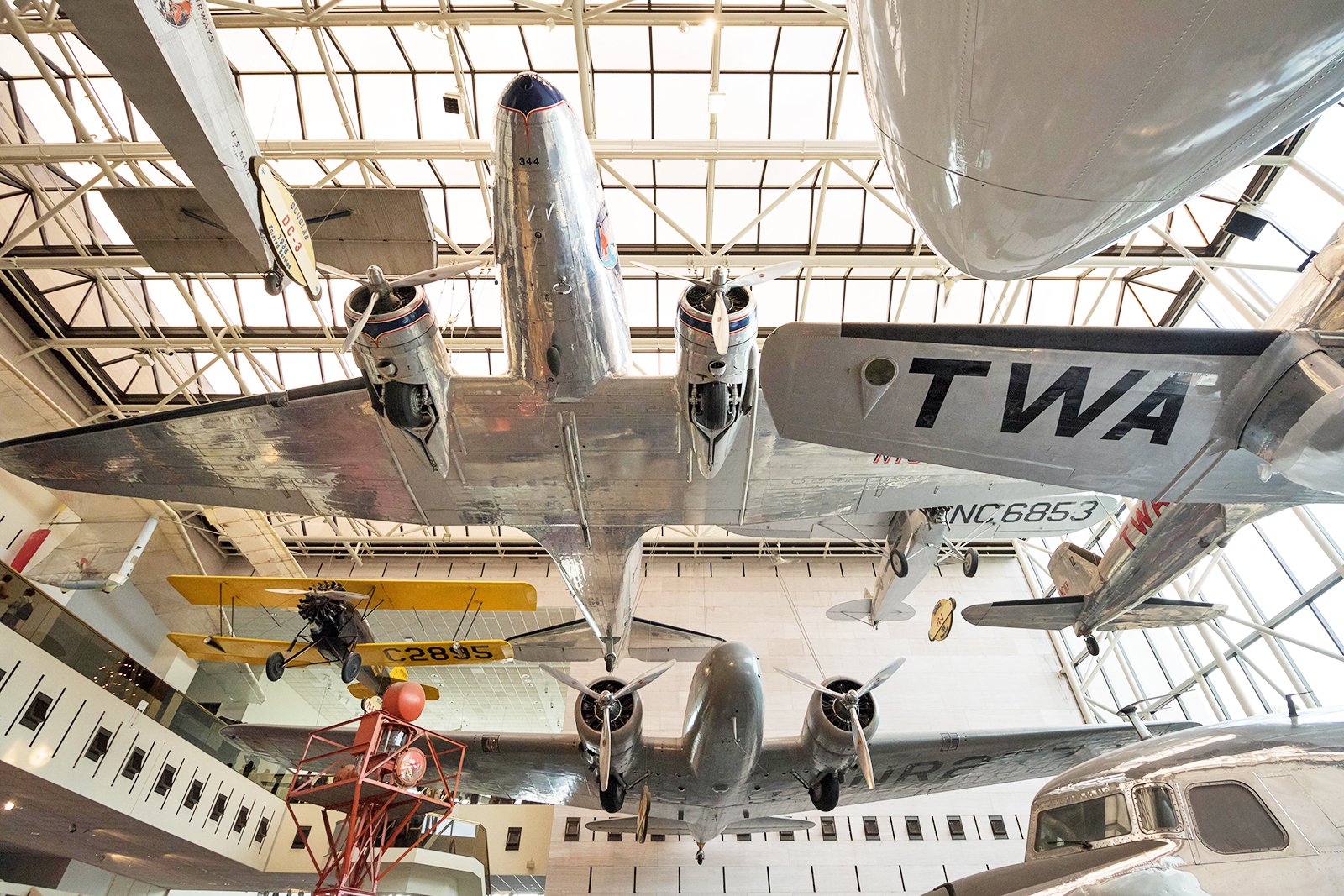 Smithsonian National Air and Space Museum
Look through a telescope at Phoebe Waterman Haas Public Observatory
The Smithsonian National Air and Space Museum features 22 galleries dedicated to astronomy, planetary science and global history of aviation. Some of its most impressive displays include an authentic 1903 Wright flyer and an A320 Flight Deck Simulator, as well as spacesuits and samples from previous space expeditions. Young visitors can enjoy a variety of space-themed activities, such as riding interactive flight simulators, watching IMAX films, and looking through a real telescope at the public observatory.
Location: 600 Independence Ave SW, Washington, DC 20560, USA
Open: Daily from 10am to 5.30pm
Phone: +1 202-633-2214
Families
History
Photo
Budget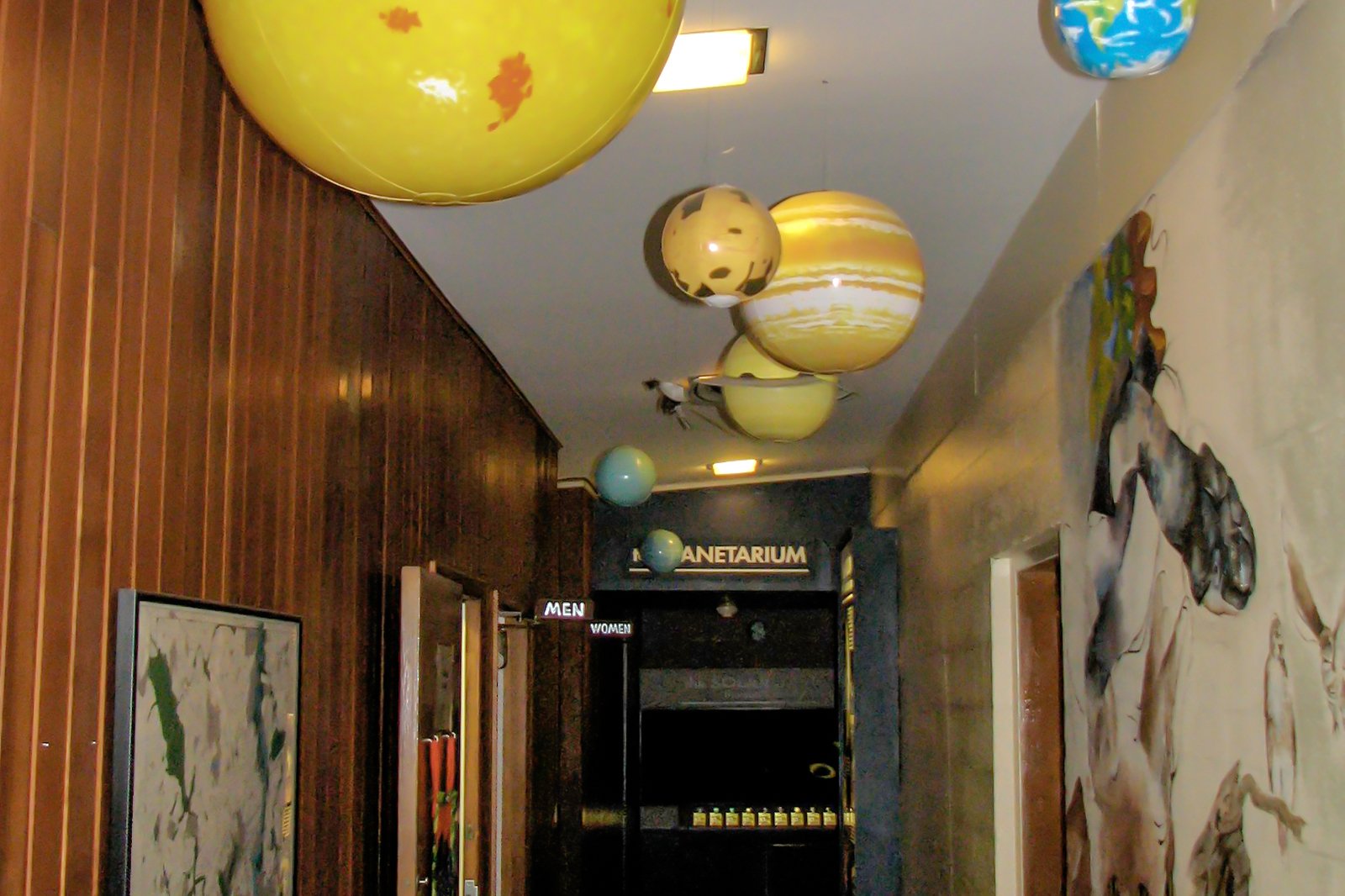 Visit the planetarium at Rock Creek Park
Become an astronomer at the Nature Center and Planetarium
Rock Creek Park's Nature Center and Planetarium Park offers free stargazing programs for visitors age 4 and above. Astronomy experts help you look through a massive telescope, which provides clear views of our solar system. A popular activity here is Exploring the Universe, which is held on Saturdays and Sundays at 4pm. Besides the planetarium, Rock Creek Park offers plenty of outdoor activities for families. There are more than 30 hiking trails that suit any fitness level, a bird observation deck, and a children's Discovery Room that hosts daily programs and games.
Location: Washington, DC 20008, USA
Open: Wednesday – Sunday from 9am to 5pm (closed on Mondays and Tuesdays)
Phone: +1 202-895-6070
Couples
Families
Photo
Budget
photo by Abraham (CC BY-SA 3.0) modified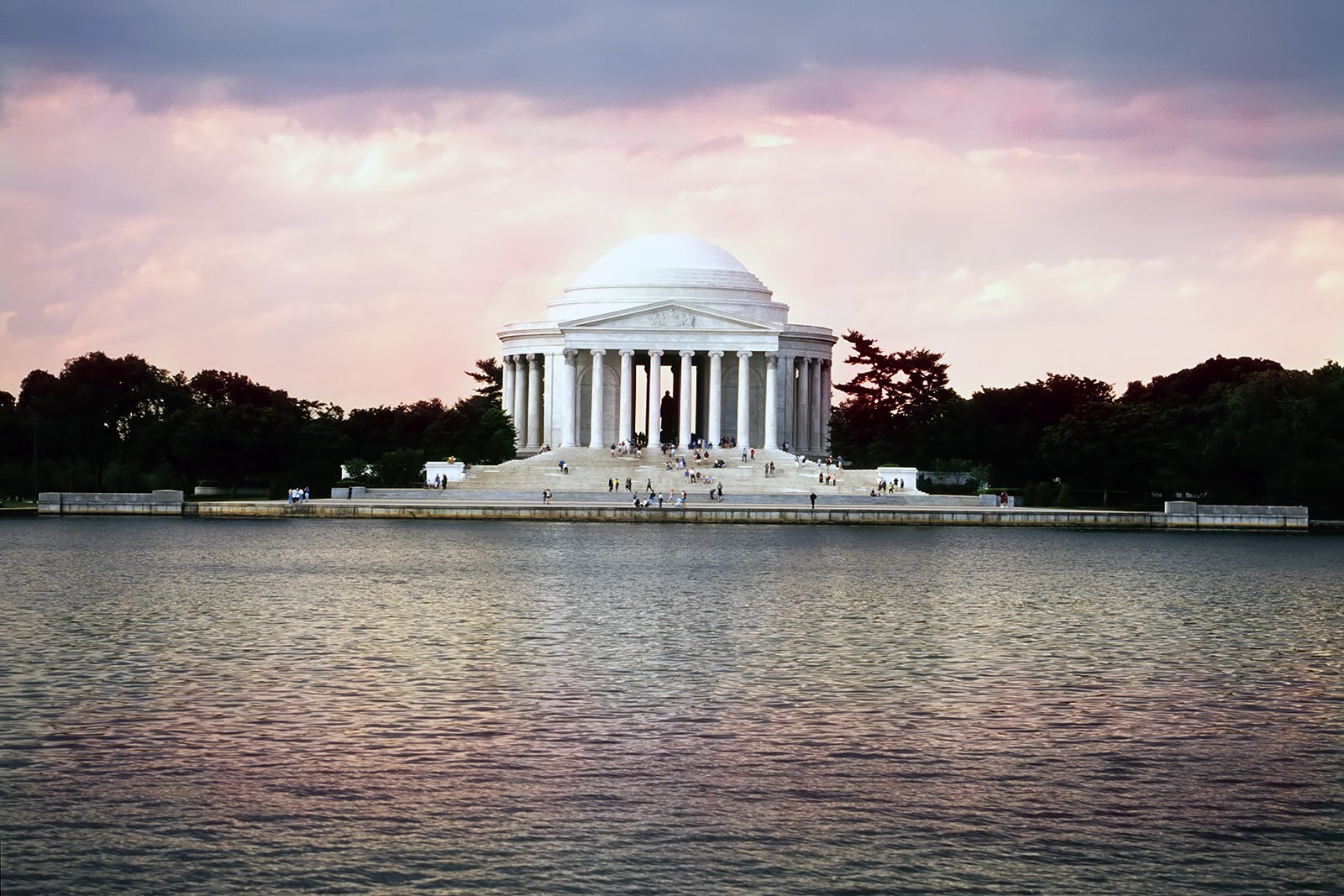 Go for a paddleboat ride at Tidal Basin
See blooming cherry trees in springtime
The Tidal Basin is a manmade pond overlooking many Washington landmarks, including the Thomas Jefferson, Franklin Delano Roosevelt, and Martin Luther King Jr. Memorials. The 2-mile-long pond is a popular spot for cycling and jogging all year round, but it draws a big crowd in spring as hundreds of cherry trees are in full bloom during this season. Paddleboat rides are available between March and October, which cost from around $18 an hour for a 2-person boat and $30 for a 4-person boat.
Location: 1501 Maine Ave SW, Washington, DC 20024, USA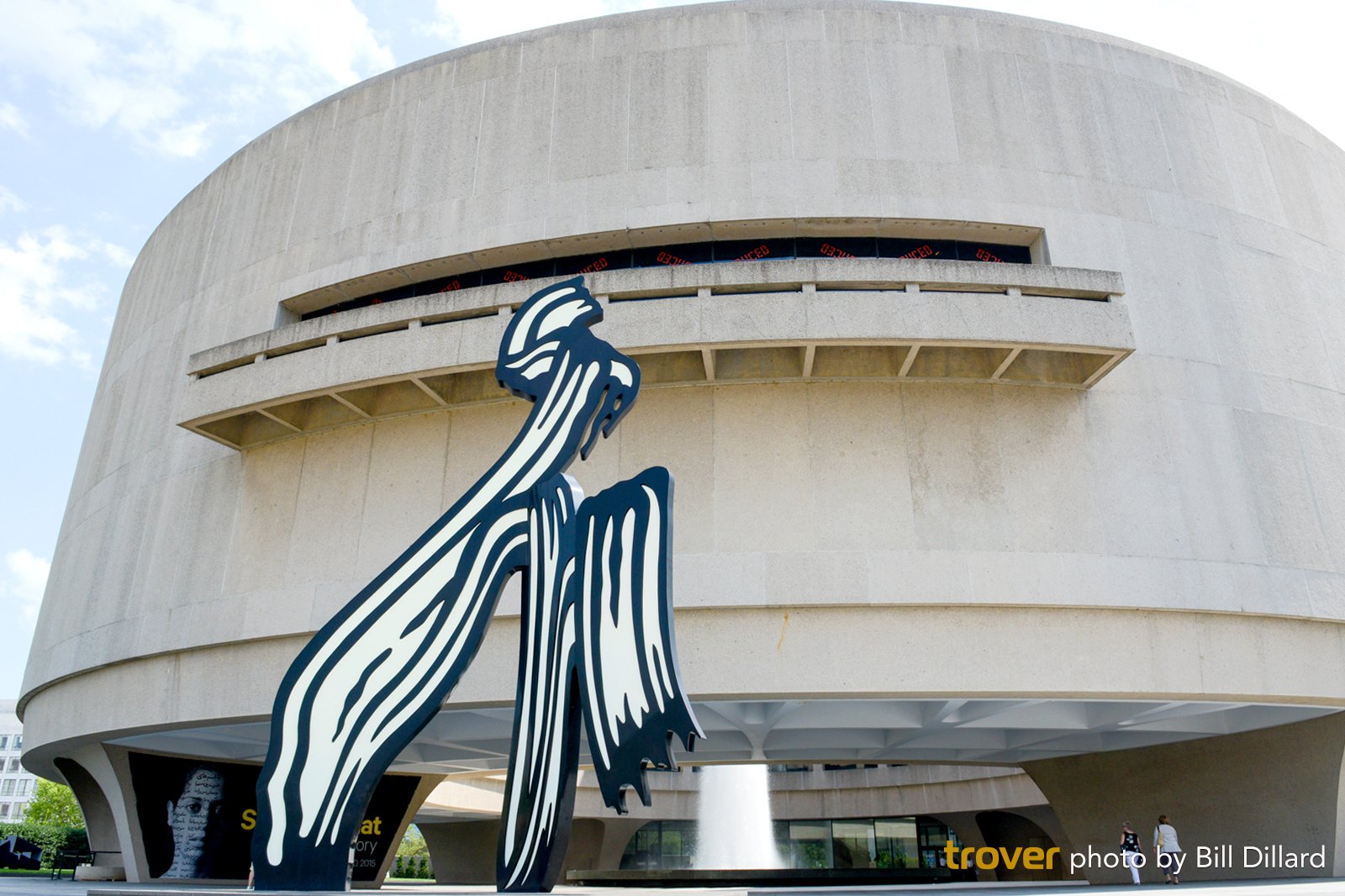 STORYTIME at Hirshhorn Museum
Learn how to recreate a masterpiece at this hands-on workshop
The Hirshhorn Museum in Washington DC's Independence Avenue is a modern arts museum where you can enjoy exhibits on post-war American and European masterpieces. Families with children below 13 may enjoy STORYTIME, a workshop series where they can learn how to create collages, sculptures, and reproductions of artwork displayed at the museum. It takes place from September through July on Wednesday and Sunday mornings.
Location: Independence Ave SW & 7th St SW, Washington, DC 20560, USA
Open: Daily from 10am to 5.30pm
Phone: +1 202-633-1000
Smithsonian National Zoo
Join the 2-hour walking tour of the park grounds
The Smithsonian National Zoo is home to over 1,500 animals of 300 species. You can see rare Sumatran tigers, caracals, and bobcats at the Great Cats exhibit and check out giant pandas, clouded leopards, and red pandas in the Asia Trails section. Young visitors get to play with alpacas and miniature donkeys at the kids' farm. The zoo also offers interesting programmes every day, including fish feeding, keeper talks, guided tours, and seal demonstrations.
Location: 3001 Connecticut Ave NW, Washington, DC 20008, USA
Open: Daily from 8am to 7pm
Phone: +1 202 633 4888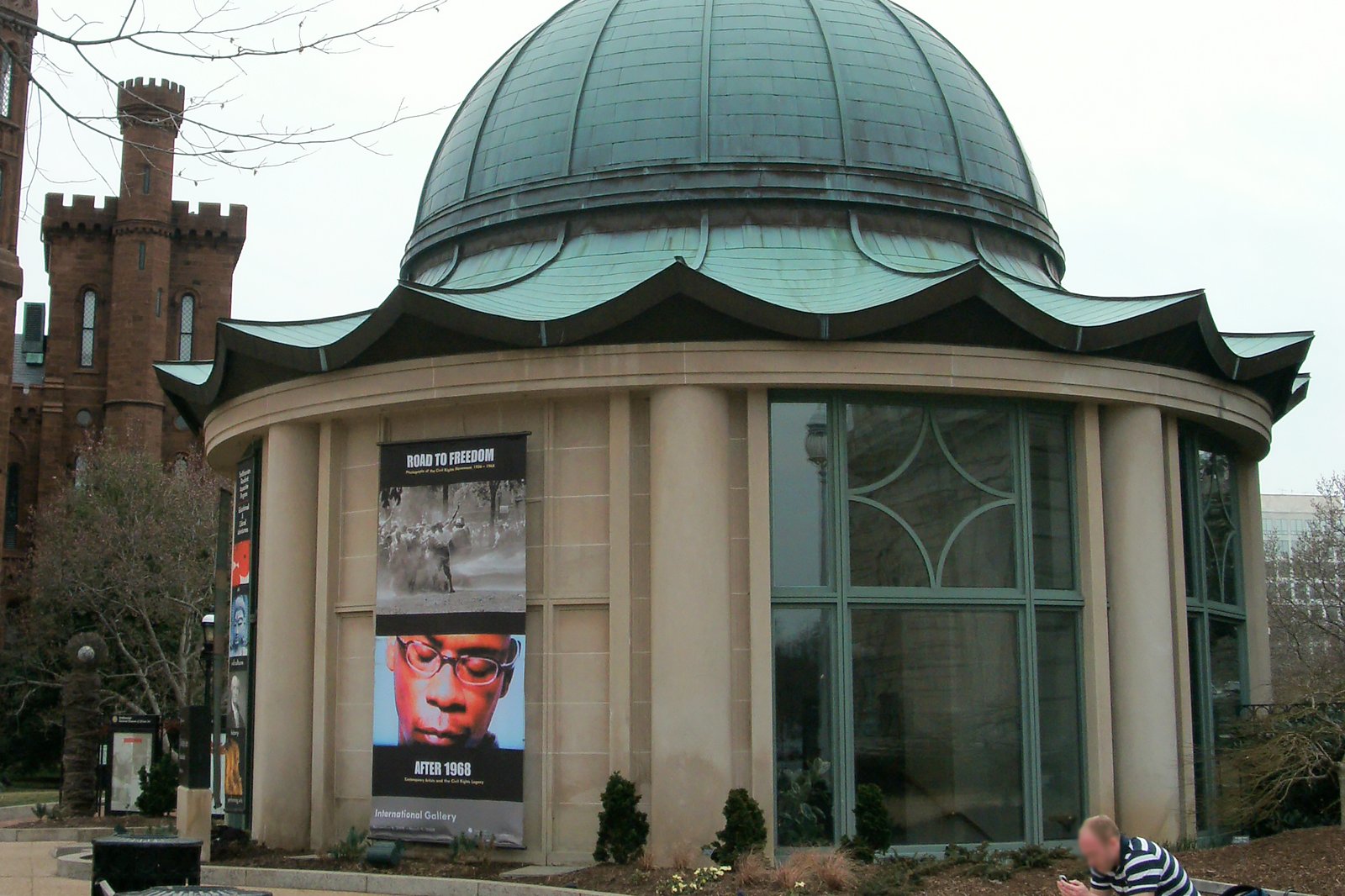 Discovery Theater
Enjoy live music and dance shows at this children's theatre
Discovery Theater, located within S. Dillion Ripley Center, hosts a variety of interactive performances and workshops for school-aged children. Its family-friendly shows range from mimes and puppet shows, to contemporary dances and storytelling. Tickets typically cost $8 for adults and $6 for children, though prices may vary by show.
Location: S. Dillion Ripley Center, 1100 Jefferson Dr SW, Washington, DC 20024, USA
Phone: +1 202-633-8700
photo by Ser Amantio di Nicolao (CC BY 3.0) modified
Explore the United States Botanic Garden
Check out the Jurassic-themed exhibit in the conservatory
The United States Botanic Garden was founded in 1820, making it one of the oldest gardens in the country. The conservatory is home to a variety of medicinal plants, succulents, orchids, and rare flowers, and even a reconstructed landscape of ancient plant groups dating back to prehistoric times. Free talks, demonstrations, and exhibitions are available for those who want to learn more about the garden. Located in Maryland Avenue, the United States Botanic Garden is next to the US Capitol and the Library of Congress.
Location: 100 Maryland Ave SW, Washington, DC 20001, USA
Open: Daily from 10am to 5pm
Phone: +1 202 225 8333
Couples
Families
Photo
Budget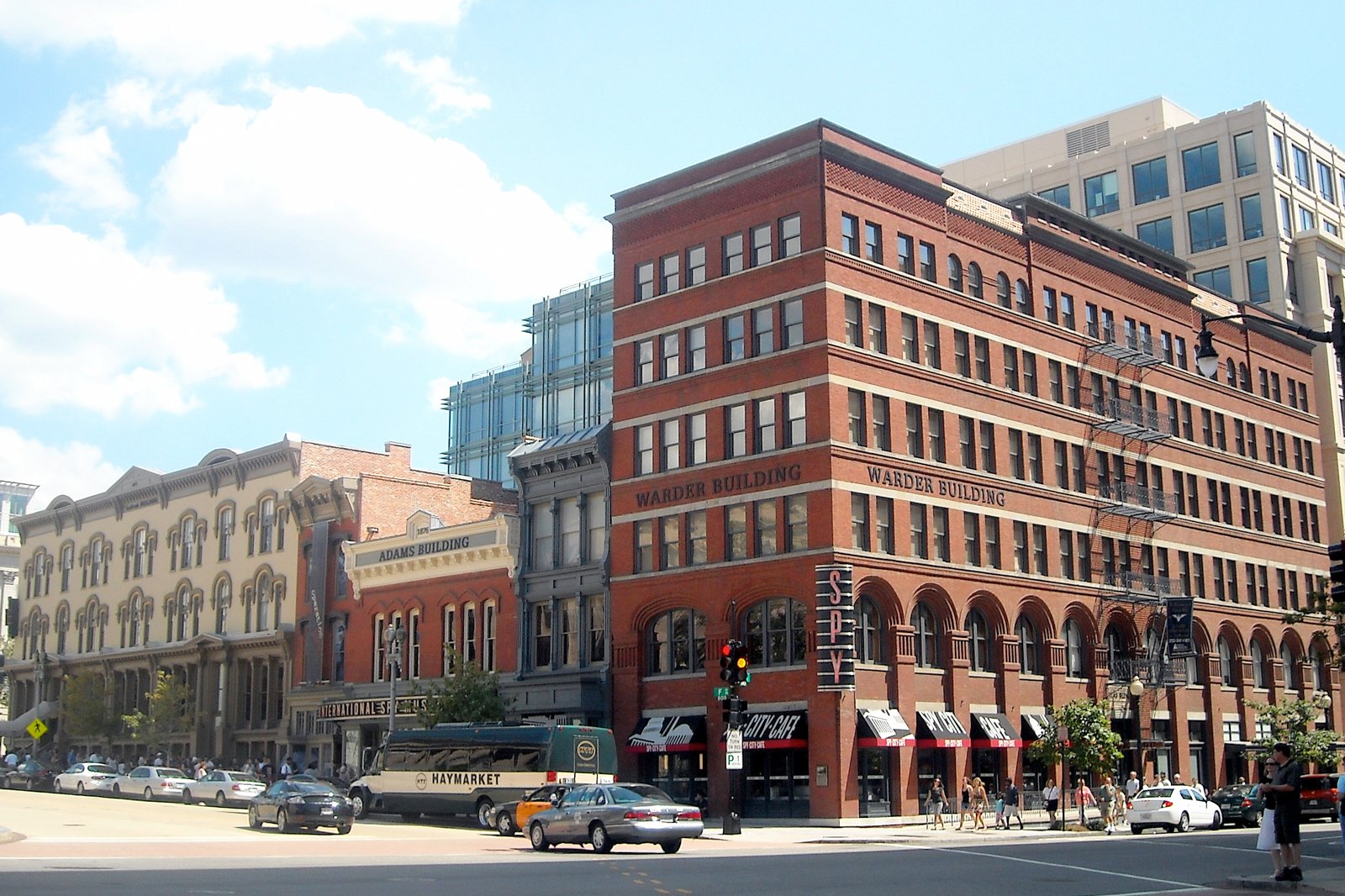 International Spy Museum
Learn the ways of espionage with the Operation Spy experience
The International Spy Museum is where you can learn about real-life stories of secret agents from all over the world. Permanent exhibitions include counterfeit currency, weapons concealed in everyday items, miniature cameras, and photographs of captured spies. You can even see movie props from blockbusters such as Mission: Impossible and The Avengers. International Spy Museum is also known for its Operation Spy experience, which involves retrieving critical intelligence, interrogating a suspect agent, and escaping from a high-security compound.
Location: 800 F St NW, Washington, DC 20004, USA
Open: Daily from 9am to 7pm
Phone: +1 202-393-7798
photo by AgnosticPreachersKid (CC BY-SA 3.0) modified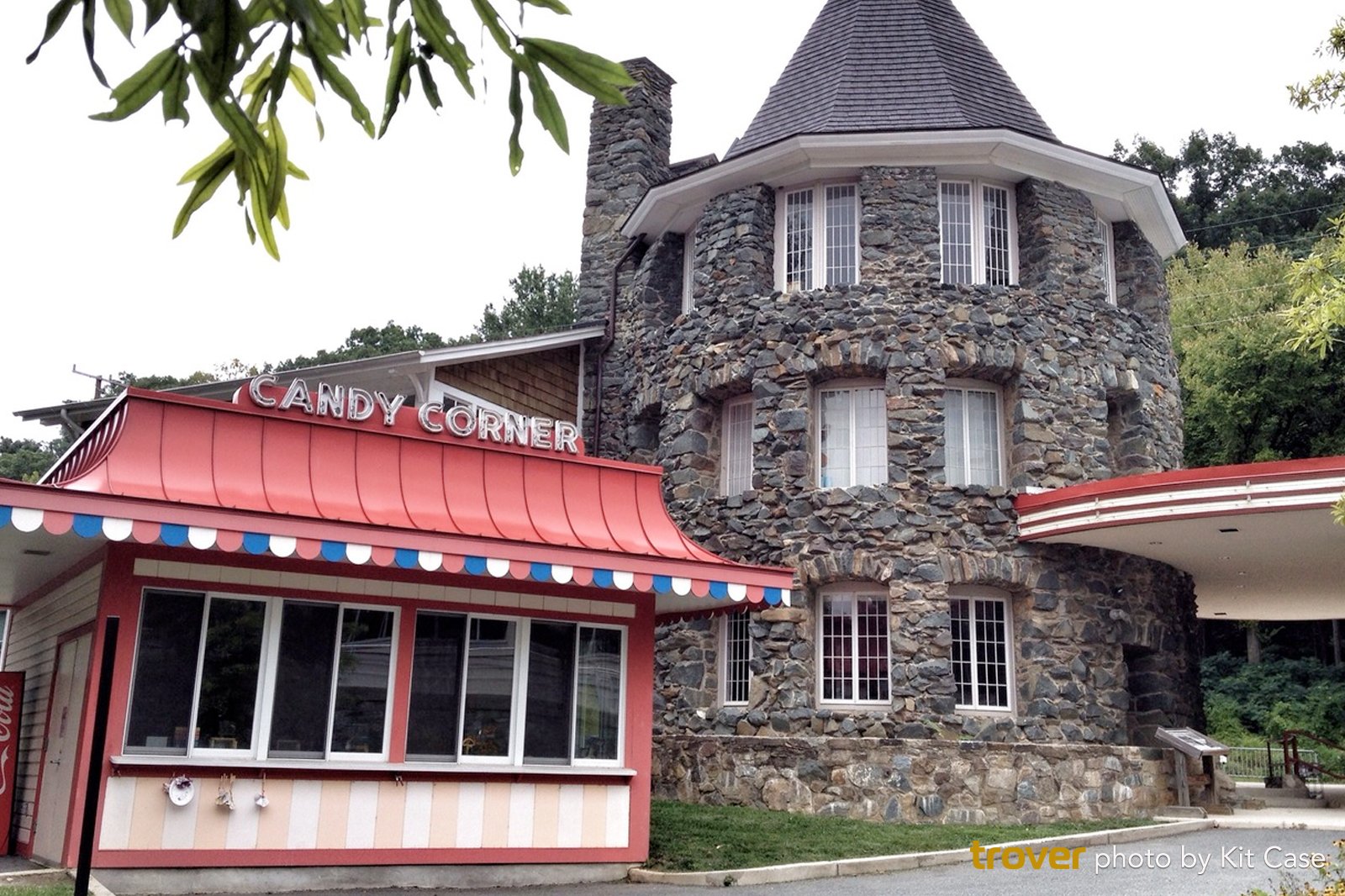 Glen Echo Park
Ride a vintage carousel at this 19th-century park
Glen Echo Park attracts families with its landscaped gardens, picnic areas and playgrounds, as well as a cultural centre that hosts kid-friendly workshops and activities all year round. Its centrepiece is the Dentzel Carousel, a 1921 menagerie merry-go-round with 40 hand-carved animals such as horses, rabbits, and ostriches. From Thursdays through Sundays, the park hosts free social dances that range from swing and waltz to salsa and tango.
Location: 7300 MacArthur Blvd, Glen Echo, MD 20812, USA
Phone: +1 301-320-1400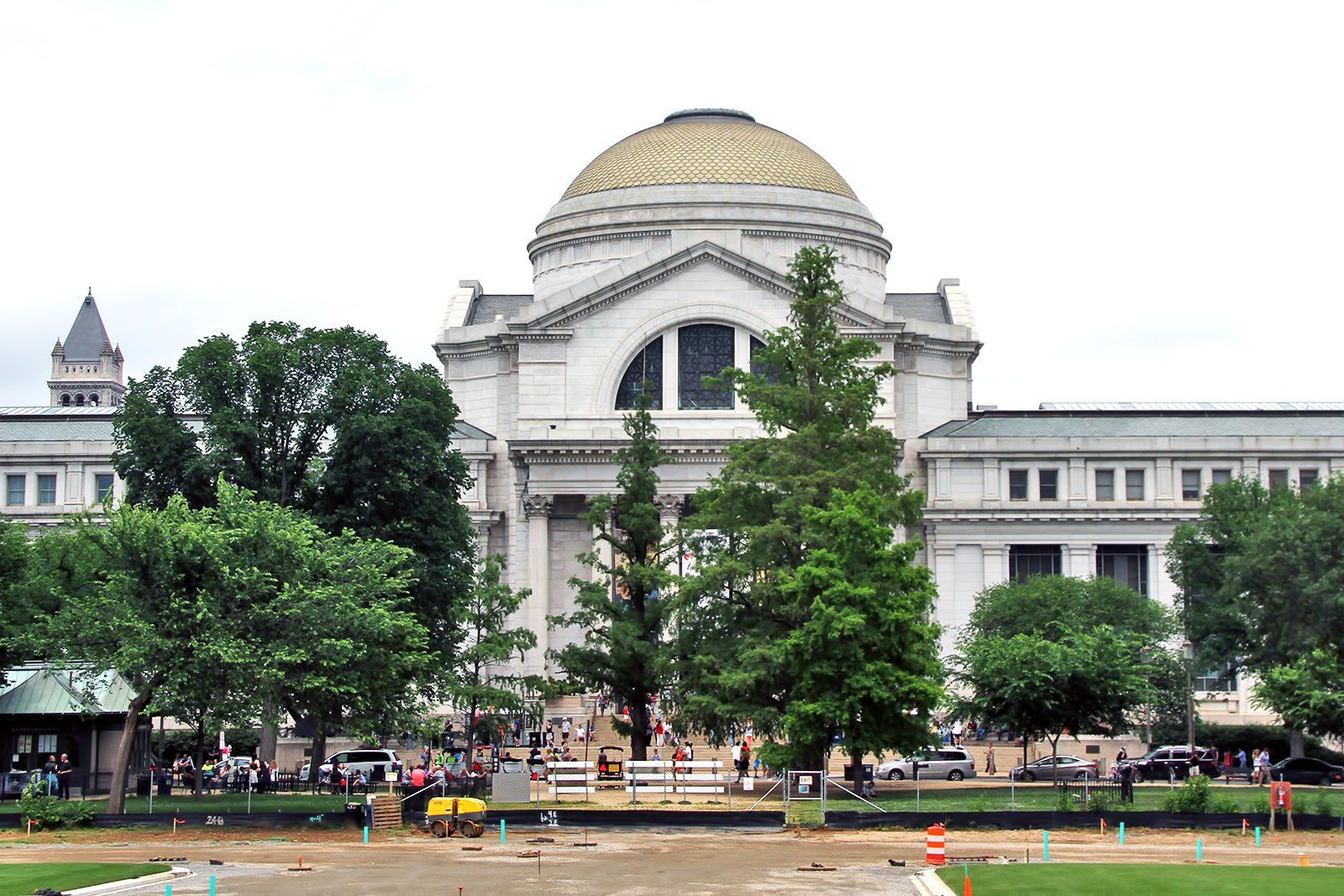 Smithsonian National Museum of Natural History
Check out an actual fossilised Neanderthal at the Hall of Human Origins
The Smithsonian National Museum of Natural History has a staggering collection of over 126 million objects, ranging from animal fossils, gemstones and meteorites to live butterflies and insects. Spanning over 325,000 sq m of exhibition space, it's one of the largest museums in the world. The Hall of Human Origins is where you get to learn about the history of human species through an interactive human family tree, an authentic fossilised Neanderthal, and over 70 skull replicas.
Location: 4th St SW & Independence Ave SW, Washington, DC 20560, USA
Open: Daily from 10am to 5pm
Phone: +1 202-633-1000
Families
History
Budget
Single
photo by Tony Hisgett (CC BY 2.0) modified