10 Famous Movie Locations in Boston
Boston Film Shooting Sites
Boston, fondly referred to as "the Beantown", is the birthplace and hometown to some of America's well-known celebrities, notably Matt Damon, the Wahlberg brothers, and the Affleck brothers. A good few of Hollywood's memorable blockbusters were shot on location in various places throughout the town. Besides offering us the characteristic accents of Bostonians, these movies show us glimpses of the city's prominent landmarks.
Here we'll show you some of the famous movie locations in Boston that you can find during your visit to this vibrant and engaging city. Since most of these movies were released quite recently, and a few have nabbed Oscars, movie buffs will delight in discovering all these Boston film shooting sites. Some places are even running businesses, where you can sit back and sip a Boston lager or coffee and enjoy a local meal.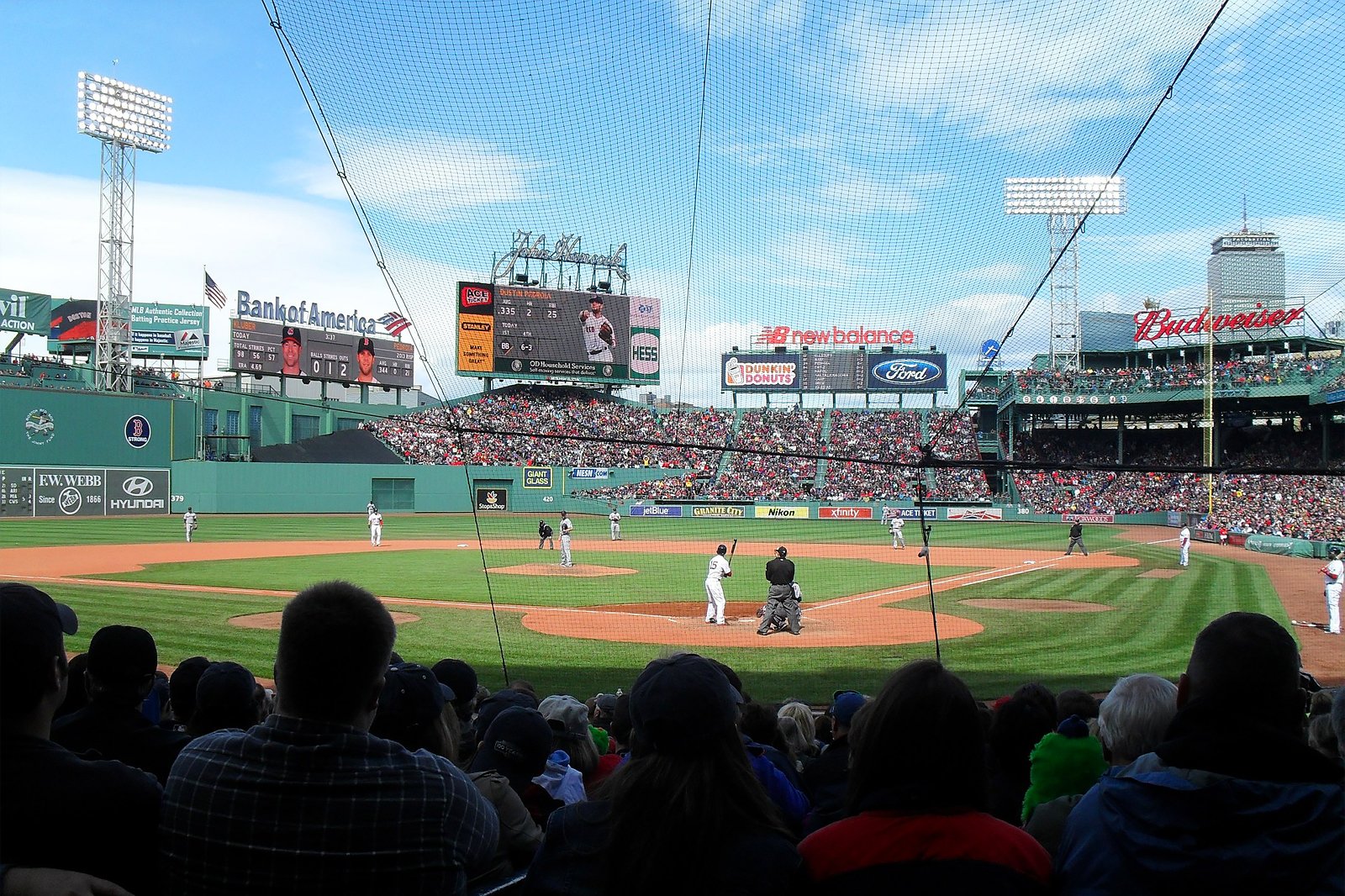 Fenway Park
The Town (2010)
Home to Boston's beloved baseball team, the Red Sox, Fenway Park on its own is a major city landmark. Memorable movies shot here include Spotlight (2015), The Town (2010), Fever Pitch (2005), Moneyball (2011), and the multiple award-winning drama Good Will Hunting (1997). You can relive some of the scenes at the park during off-season tours, which let you see and understand the park's history from a different perspective.
Location: 4 Yawkey Way, Boston, MA 02215, USA
Open: Daily from 9am to 5pm
Phone: +1 877-733-7699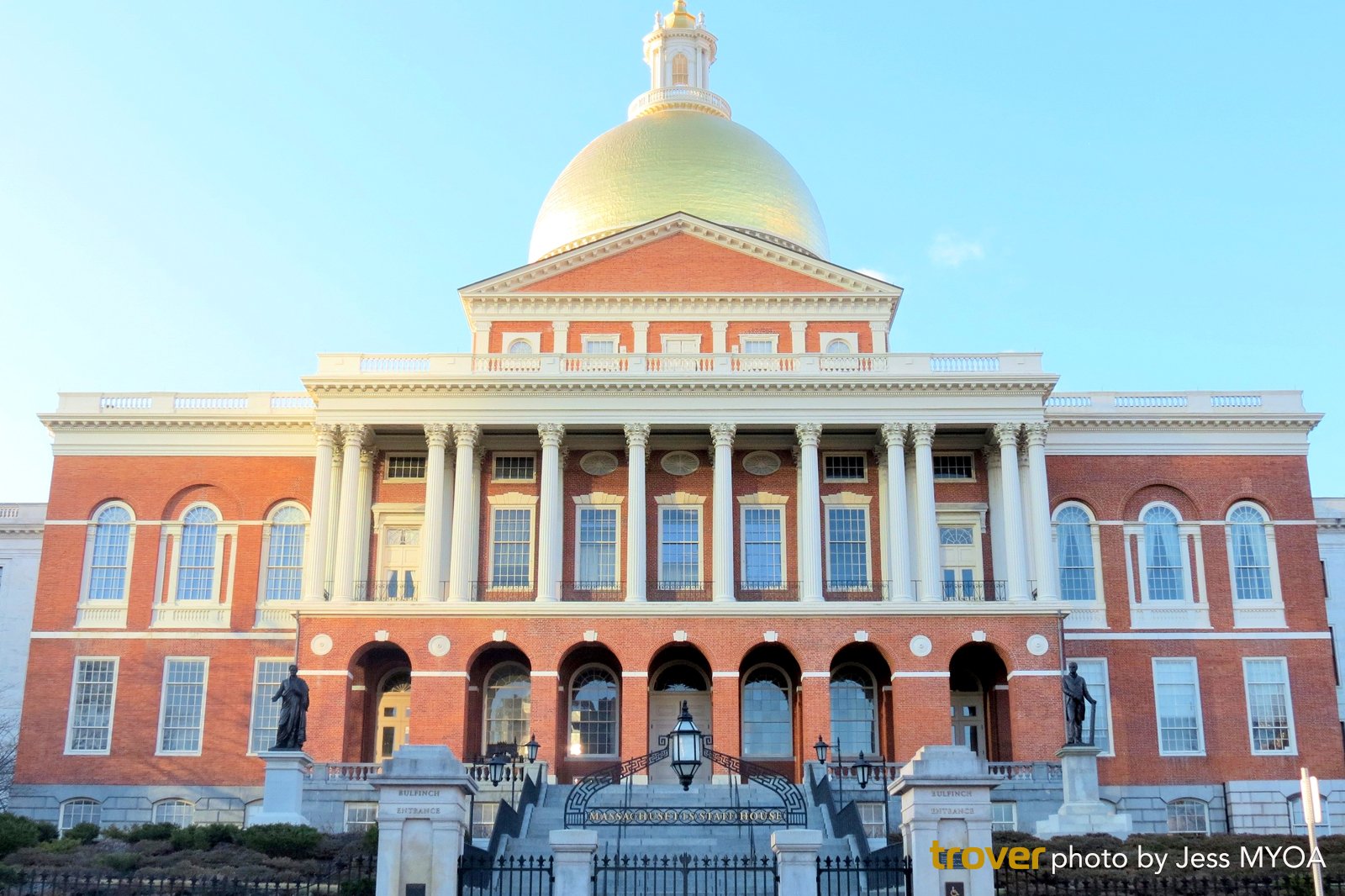 Massachusetts State House
The Departed (2006)
Head up to the northern side of the Boston Common on Beacon Street for a memorable scene in Martin Scorsese's universally-acclaimed crime thriller, The Departed (2006). It's where Colin Sullivan, played by Matt Damon, sits on a park bench with the great golden dome of the Massachusetts State House looming ahead. The magnificent landmark became a symbol of his great antagonistic ambitions as a gangster mole embedded within the Massachusetts State Police force. The building's interior was heavily used in the courthouse drama, The Verdict (1982).
Location: 24 Beacon St, Boston, MA 02133, USA
Open: Monday – Friday from 8am to 6pm (closed on Saturdays and Sundays)
Phone: +1 617-722-2000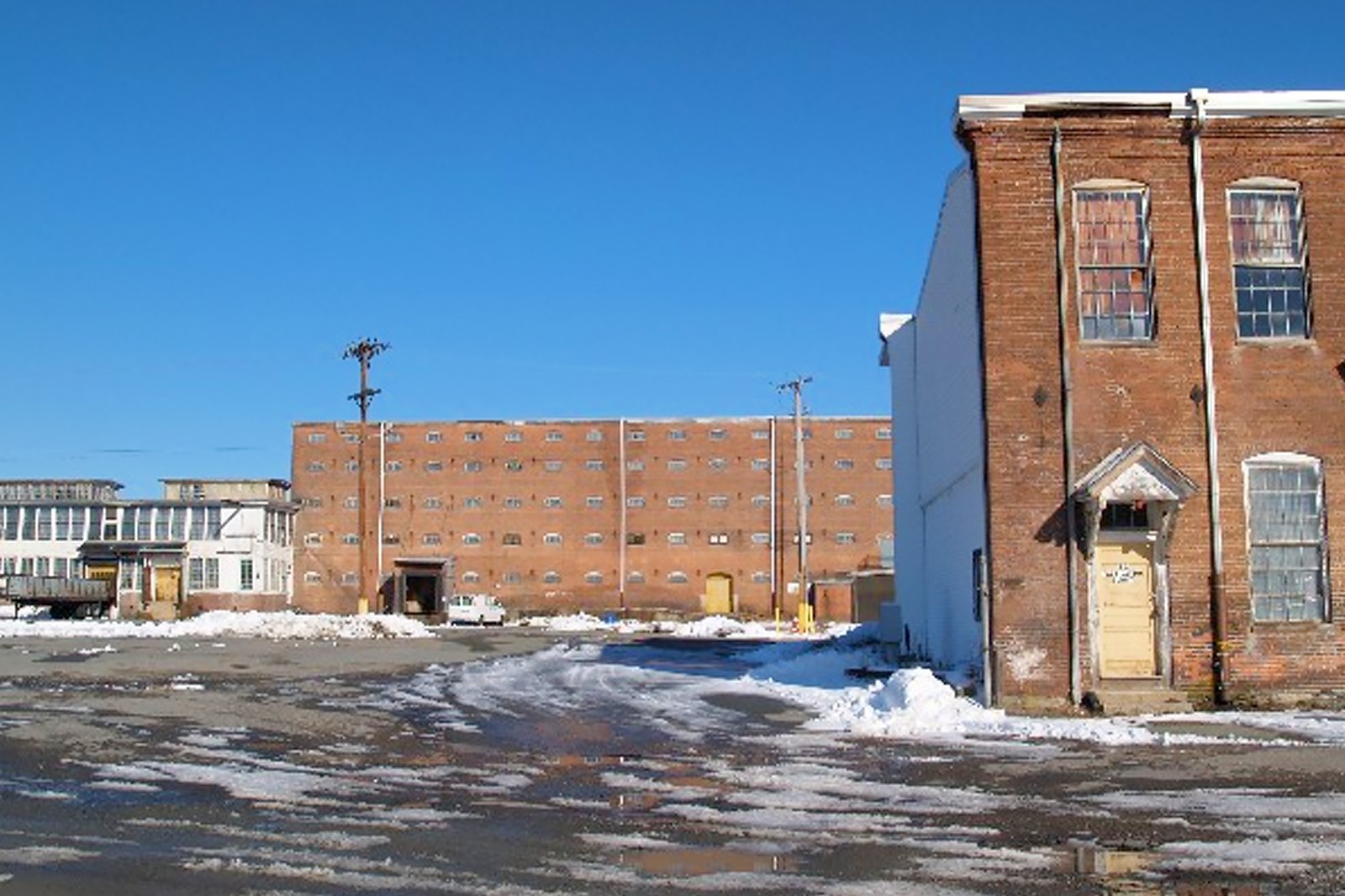 Whittenton Mills Complex
Shutter Island (2008)
Seemingly derelict, the Whittenton Mills Complex was once a hub of the textile industry. On the namesake street in Taunton, an hour's drive south from Downtown Boston, it's now home to a variety of small businesses, while also retaining its status as a historical site. It served as the ideal location for portraying the Dachau concentration camp in waking visions of Leonardo DiCaprio's character in Martin Scorsese's noir-like, brain-picking thriller, Shutter Island (2008).
Location: 437 Whittenton St # 3, Taunton, MA 02780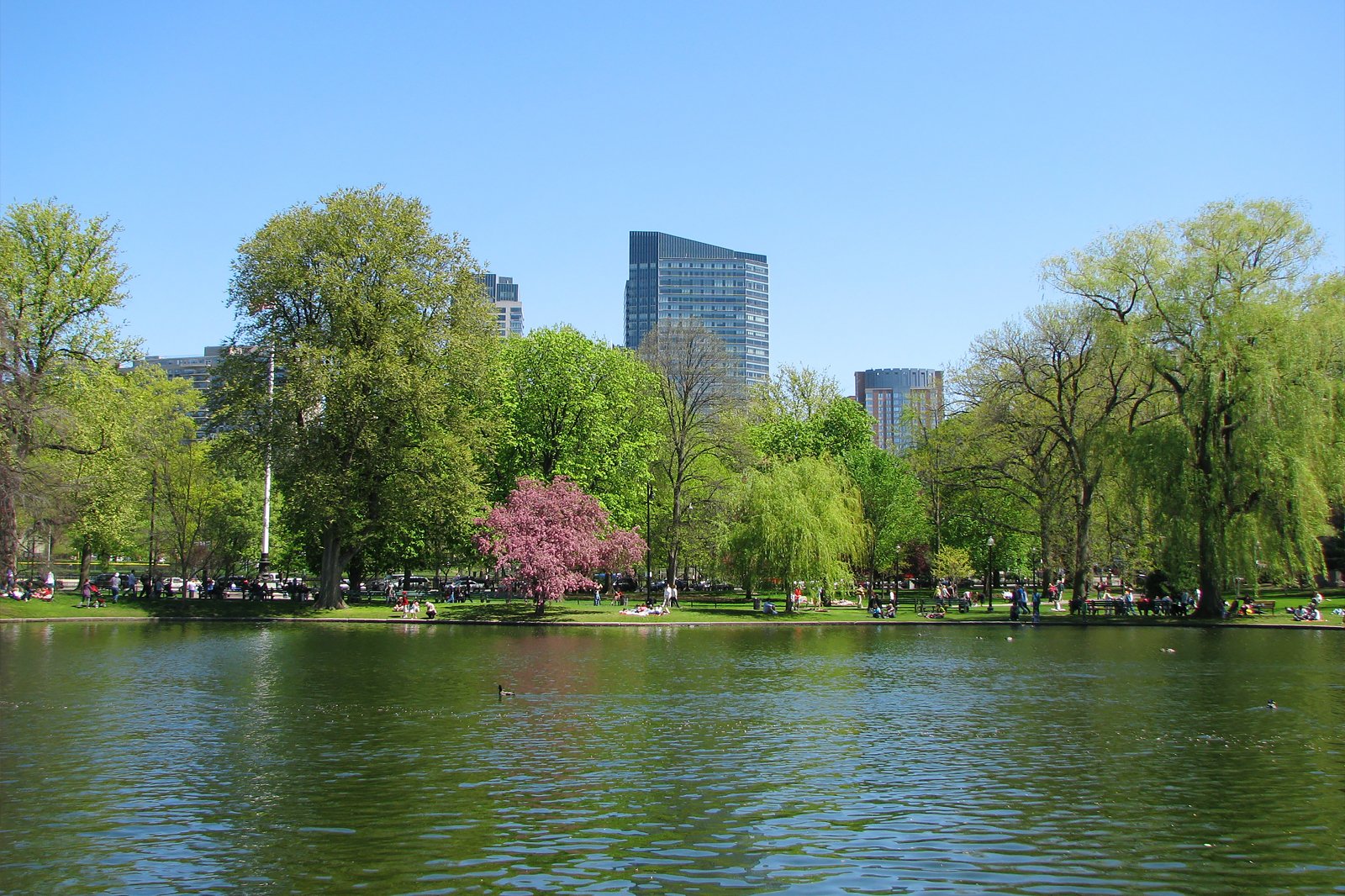 Boston Public Garden
Good Will Hunting (1997)
As Boston's green and blooming urban oasis, the Boston Public Garden has been used for its scenic settings in a few movies, most prominently Good Will Hunting (1997). A memorable scene from the film has Matt Damon's titular character sitting on a bench in the park listening to Robin Williams' character for one of the most famous monologues in film. That bench now serves as a memorial to Williams, who won an Oscar for this role. The park's also the favourite spot of Seth Macfarlane's foul-mouthed teddy bear in Ted (2012).
Location: 4 Charles St, Boston, MA 02116, USA
Open: Daily from 7am to 9pm
Phone: +1 617-635-4505
photo by Wit Suphamungmee (CC BY 2.0) modified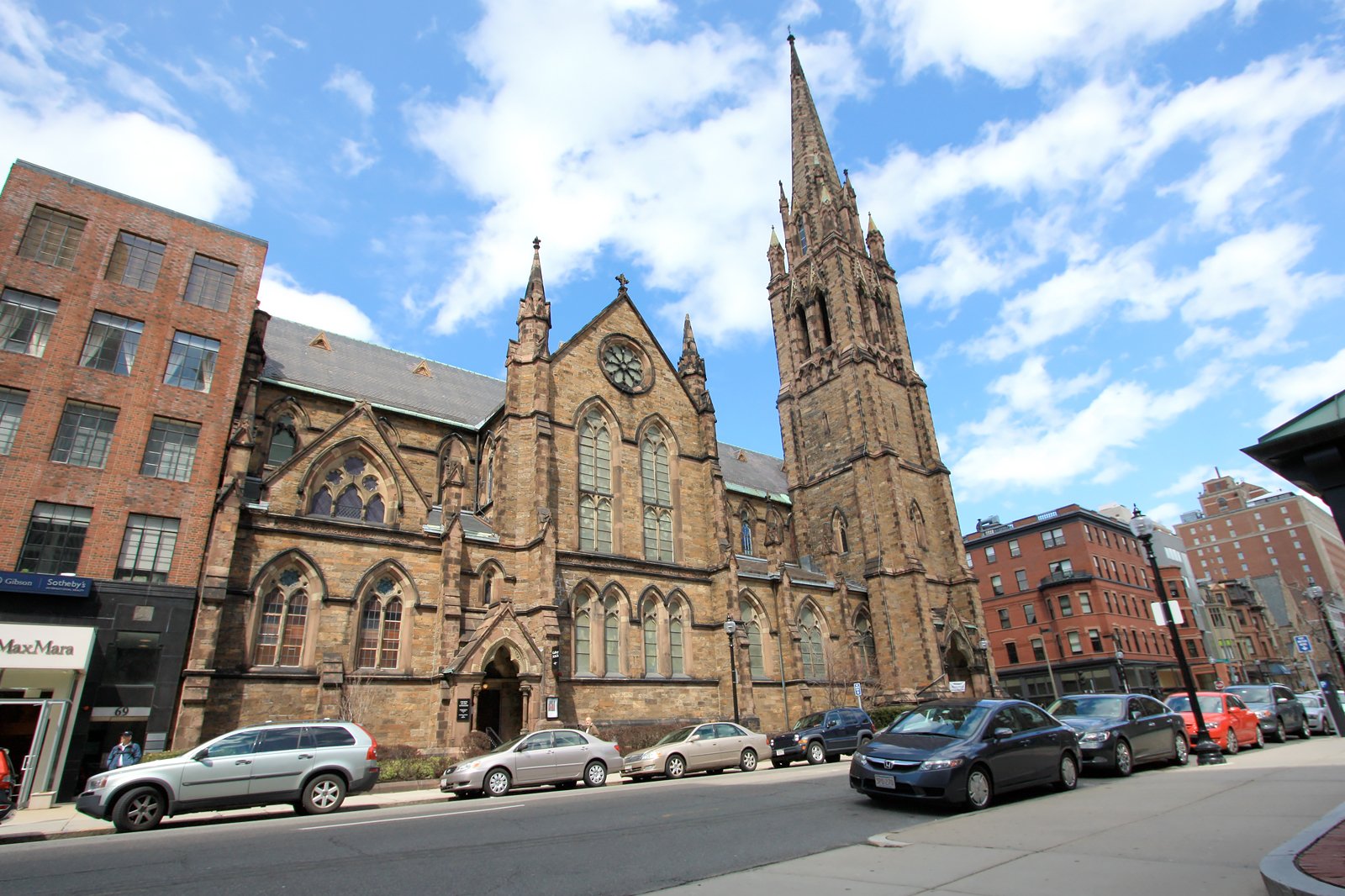 Church of the Covenant
Boondock Saints (1999)
This magnificent Lutheran landmark in the Back Bay neighbourhood of Boston stands strikingly tall with its tower and features Neo-Gothic architecture. The Church of the Covenant is also home to one of the largest Tiffany glass windows in America. It served as a church setting for Norman Reedus' and Sean Patrick Flanery's characters in the violent yet cult-classic Boondock Saints (1999). Some scenes were shot among the pews and outside its street-side façade.
Location: 67 Newbury St, Boston, MA 02116
Open: Monday – Saturday from 11am to 3pm
Phone: +1 617-266-7480
photo by Cryptic C62 (CC BY-SA 3.0) modified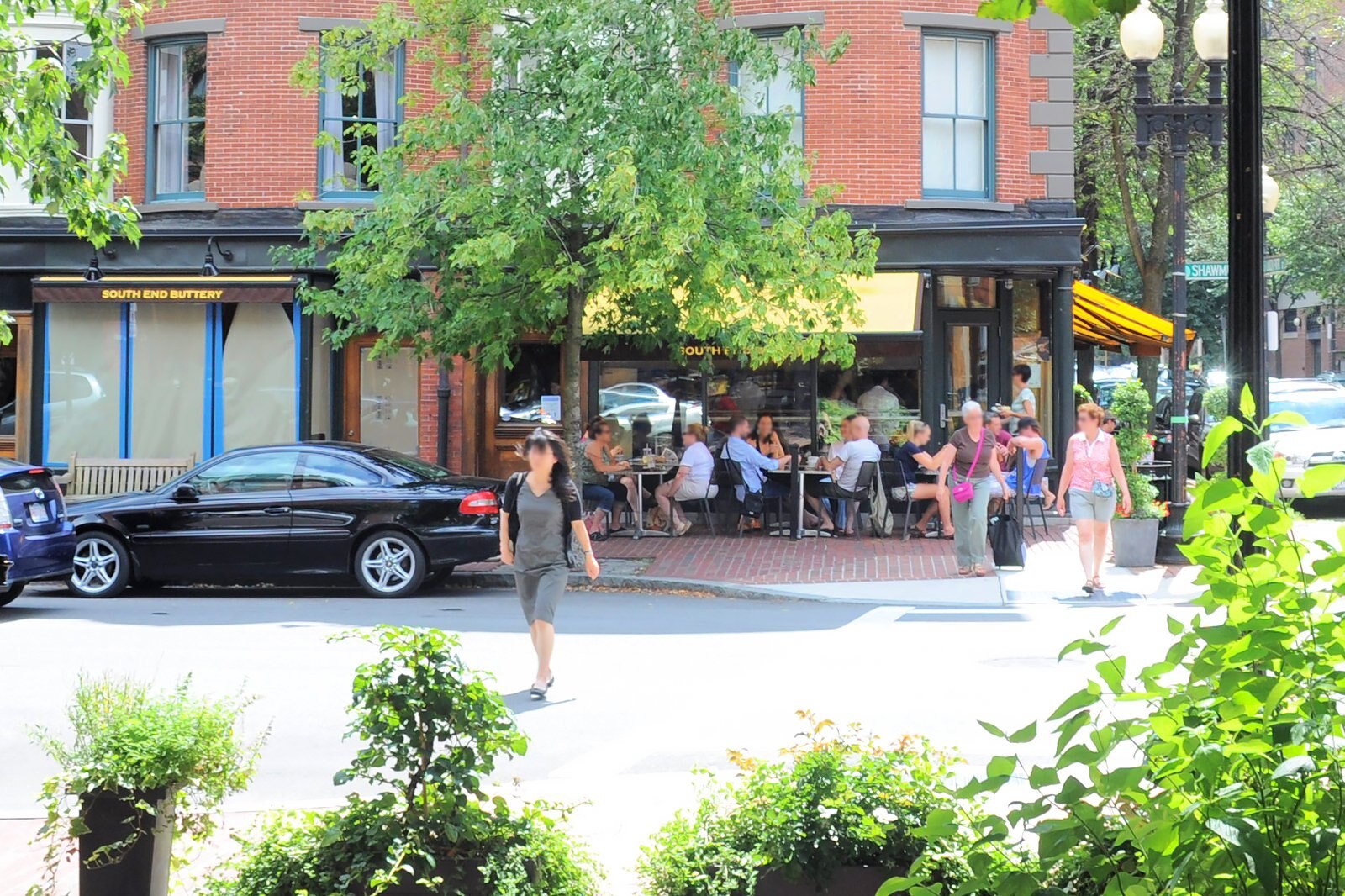 The South End Buttery
Spotlight (2015)
This cosy and intimate local bakery and coffee spot on Shawmut Avenue is where parts of Oscar-winning Spotlight (2015) were shot. The movie is about a team of Boston Globe reporters covering the investigation into the Catholic child-abuse scandal at the turn of the millennium, and also features street shots of Boston's Charlestown and the South End. The South End Buttery served as a backdrop to a scene where Rachel McAdams's reporter character met up with a victim of the molestation scandal.
Location: 314 Shawmut Ave, Boston, MA 02118
Open: Daily from 6am to 10pm (Fridays and Saturdays until 11pm)
Phone: +1 617-482-1015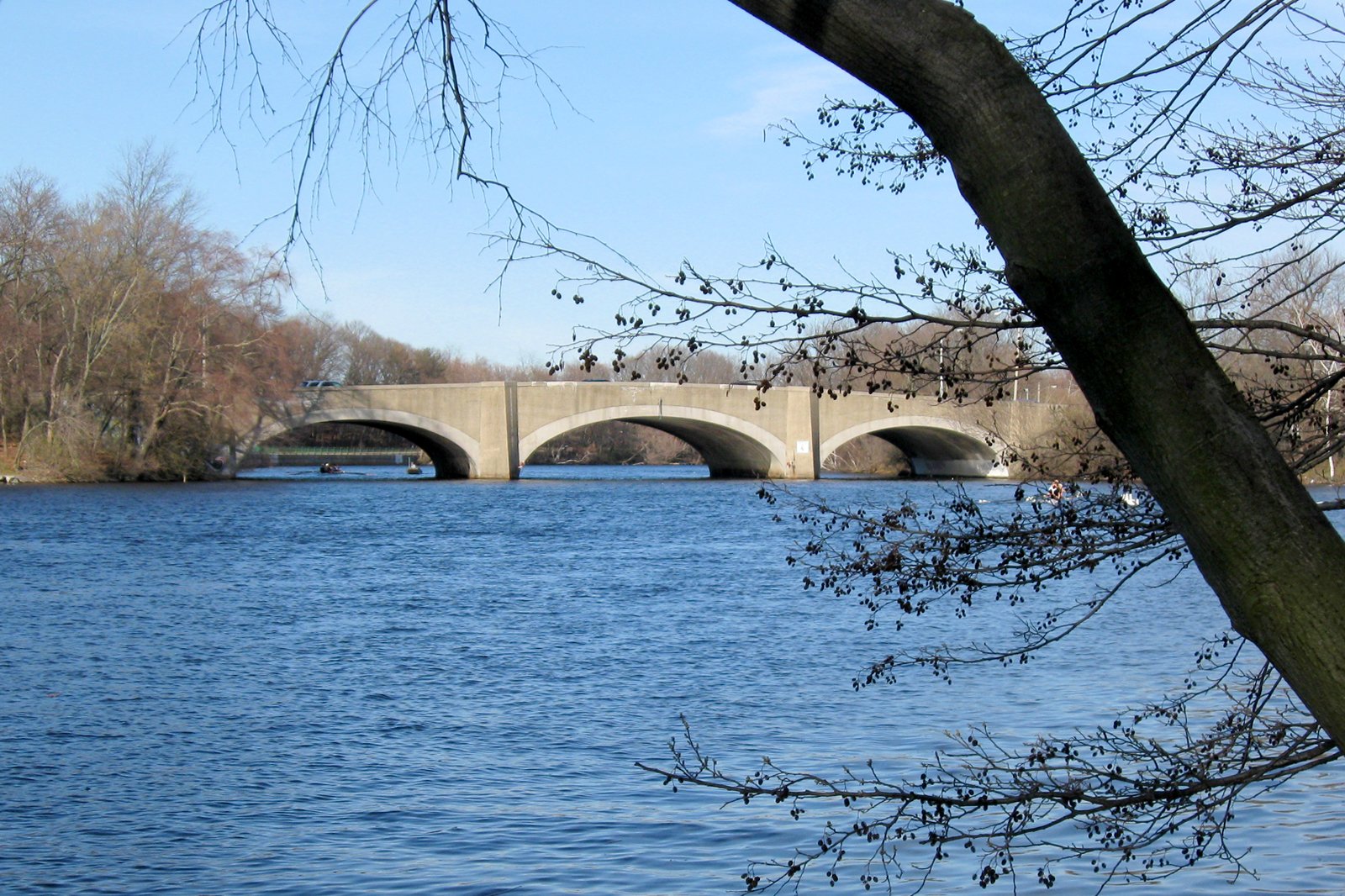 Beacon Street Bridge
The Social Network (2010)
This is one of the scenic bridges that cross over the Charles River, a long river that flows from Middlesex County to the Atlantic via Boston Harbor. The Social Network (2010) shows the Beacon Street Bridge, overlooking Boston's Charles River, in a scene that illustrates a Harvard varsity pairs practice. Actual wide footage of the regatta was combined with intercut scenes that were also shot on the Charles River.
Location: N Beacon St, Boston, MA 02135
photo by Antony-22 (CC BY-SA 3.0) modified
Gaslight Brasserie du Coin
Knight and Day (2010)
The action-comedy spy movie Knight and Day (2010) has a memorable scene where Tom Cruise's covert operative character freaks out Cameron Diaz's character in a slight hustle and shootout at a diner. This was shot at Gaslight Brasserie du Coin, a cosy French brasserie that serves up favourites like steak frites and duck confit. The movie takes you on a wild and hilarious ride to different sides of the globe. It all starts with an opening airport scene and most interior shots were taken at Boston's Logan International Airport.
Location: 560 Harrison Ave, Boston, MA 02118
Open: Monday – Friday from 5pm to 11pm (Thursdays and Fridays until 12pm), Saturdays from 9am to 12am, Sundays from 9am to 11pm
Phone: +1 617-422-0224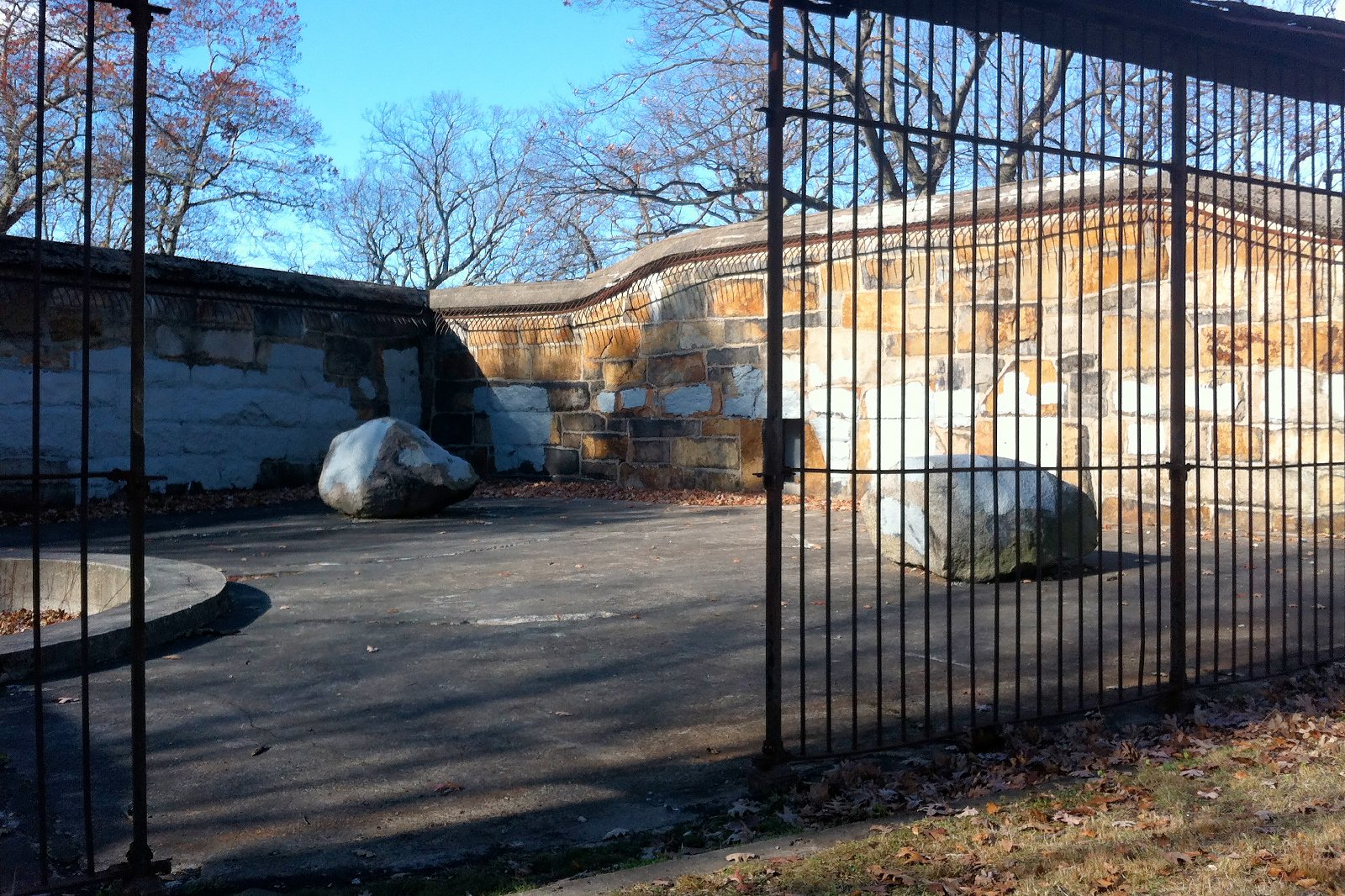 Franklin Park
Mystic River (2003)
Clint Eastwood's masterpiece drama mystery, Mystic River (2003), took in most of Boston's neighbourhoods. The movie's opening kidnapping scene was shot on Condor Street in East Boston, and the face-off between Tim Robbins' and Sean Penn's characters was shot at a made-up bar on Border Street. The body of Katie Markum, played by Emmy Rossum, was discovered in the derelict old bear dens at the north end of Franklin Park. The bears are long gone, and the place has an eerie vibe with its iron bars and wall reliefs.
Location: Playstead Rd, Boston, MA 02119
Phone: +1 617-442-4141
photo by Ekmall (CC BY-SA 3.0) modified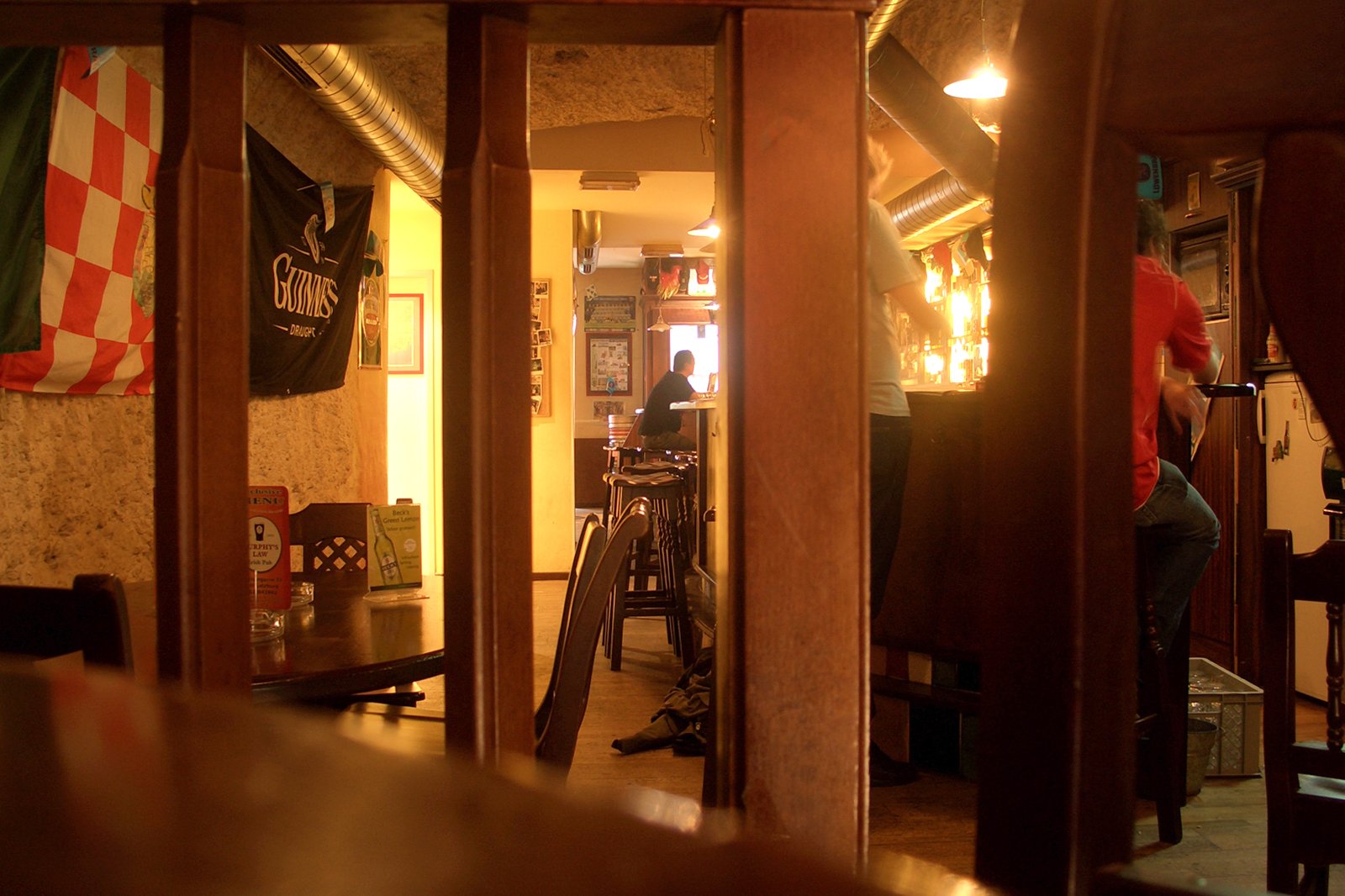 Murphy's Law
Gone Baby Gone (2007)
One of the movies that showed off Ben Affleck's great directing skills was Gone Baby Gone (2007). Murphy's Law was chosen from the many Irish bars in Boston for one of the movie's most climactic scenes. The scene depicts a masked gunman threatening Titus Welliver's character as he starts to speak up about "what really happened" to Boston private investigators Patrick Kenzie and Angela Gennaro (played by Casey Affleck and Michelle Monaghan). Affleck also managed to include some of the real Murphy bar staff in various scenes as extras throughout the film.
Location: 837 Summer St, Boston, MA 02127
Open: Daily from 12pm to 2am
Phone: +1 617-269-6667
photo by Martin Belam (CC BY-SA 2.0) modified