11 Best Florida Cities for Spring Break
Where to Go for Spring Break in Florida
The best Florida cities for spring break promise the perfect blend of sun, sand and cultural streets. Whether you're looking for a haven of boozy beach parties and happening club hotspots, or a blissful place to check out of everyday life and soak up sun-kissed vibes and local sights, there can only be one place that tops the list. The warm and welcoming Sunshine State.
Yes, Florida has got it all when it comes to spring break adventure. Fancy diving head first into crystal seas for unique underwater exploration? Wanna spend all day and all night dancing on the beach? Or maybe you just feel like kicking back with a cold beer on a bustling beachfront? No matter what you're seeking, we've uncovered the best cities in Florida for every spring break seeker to check into before seriously checking out.
There's a reason why this sun-soaked city is known as "The World's Most Famous Beach". The people here sure know how to party. Embrace unique spring break festivities from the Daytona 500 to the street celebrations of Bike Week in mid-March. After you've topped up your tan on the 23-mile stretch of lush white sands, head to Main Street Pier to make new friends to party with.
Keep hold of your new-found friends as the sun starts to set, and bust a move at some of the most happening nightlife spots. Start at the Seabreeze Taphouse to try out craft beers, then hit up 509 Lounge for colourful cocktails, before moving to Razzles for one of the biggest dance floors around. Not ready for the night to end? Hop on the Daytona party bus for a free ride back to your digs.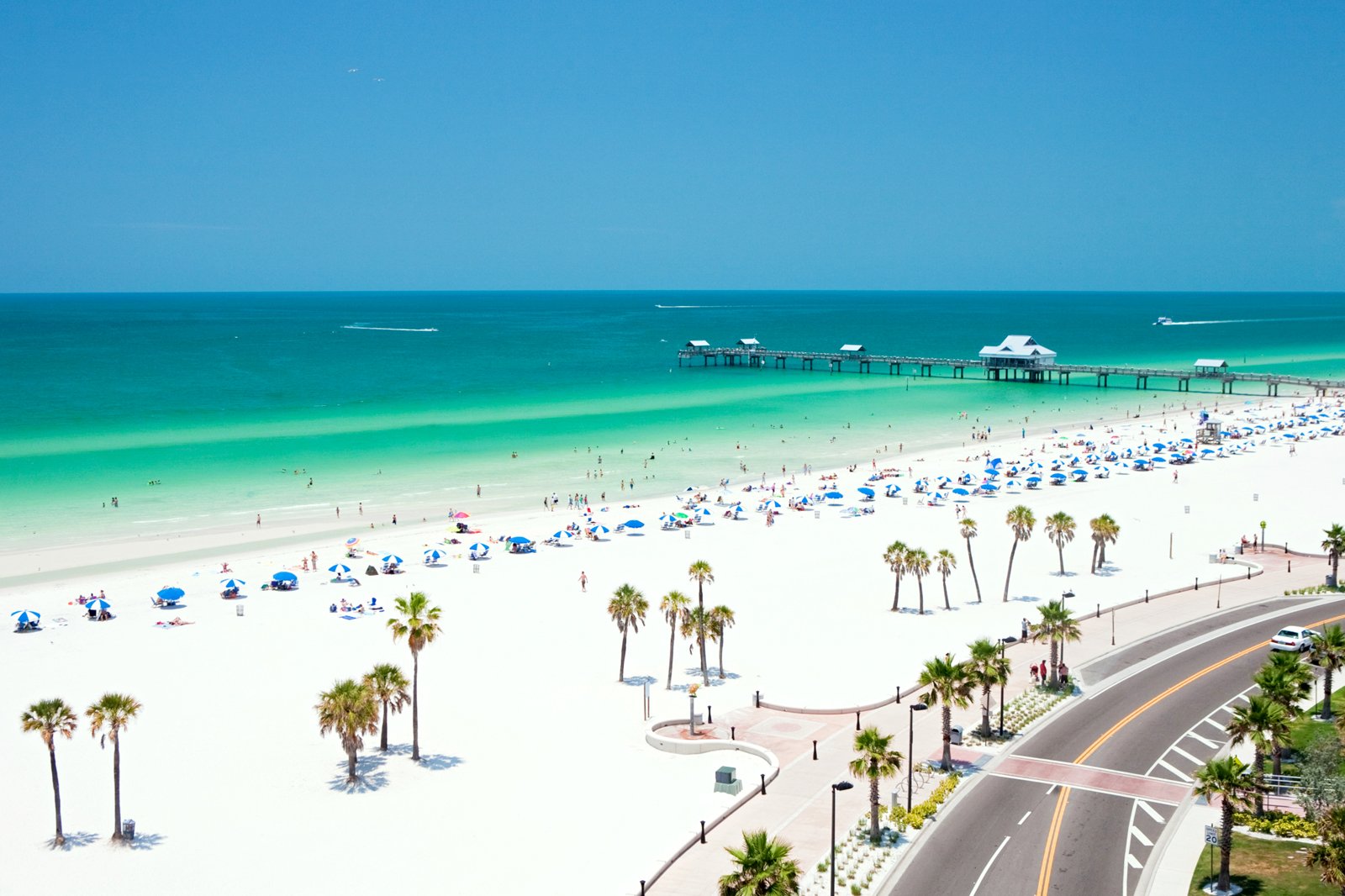 St. Petersburg is not somewhere that automatically springs to mind for spring breakers, but don't let that put you off. There are blissful beaches spread around the area for more laidback visitors to dip eager toes into, from the swaying palm trees of North Redington Beach to the world's longest waterfront bar at Treasure Island. Don't forget to take in the sea-themed John's Pass Village and Boardwalk at Madeira Beach, too.
One particular welcoming shorefront made for the more chilled-out spring breaker is St. Pete Beach. Take a break from homework and lectures with a game of volleyball and take in breathtaking sunsets while popping open a cold one. Speaking of which, grab your pals, make your way to Green Bench Brewing Co., located at 133 Baum Ave. N, and knock back some liquor in the lively beer garden.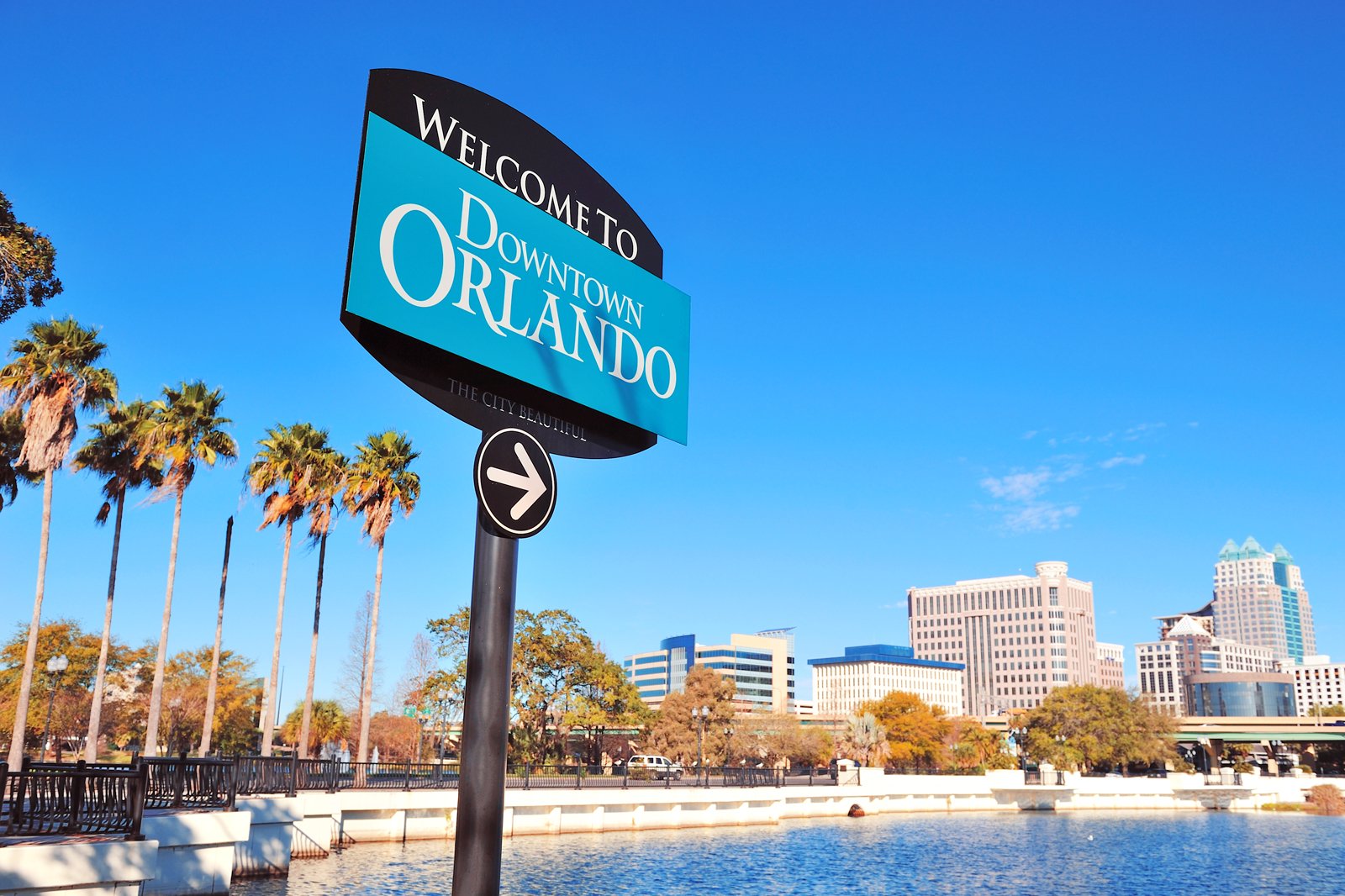 If your spring break is about all cramming as much into your hazy, sun-filled days as you can, look no further than the delights of Orlando. Experience theme park festivals all over the city, from the Seven Seas Food Festival at SeaWorld Orlando to an unforgettable Mardi Gras celebration at Universal Orlando. Think live music, street food, eclectic exhibits and colourful beads everywhere.
Cool off at Disney's Typhoon Lagoon and LEGOLAND Florida Water Park by day and catch a game of baseball at ESPN Wide World of Sports Complex. After all that wet and wild adventure, fill up on tacos and sushi as you head to Downtown Orlando's Thornton Park Neighborhood. Whatever you choose to fit into your busy spring break schedule, parties, food and festivities are what makes this city a special spring break destination.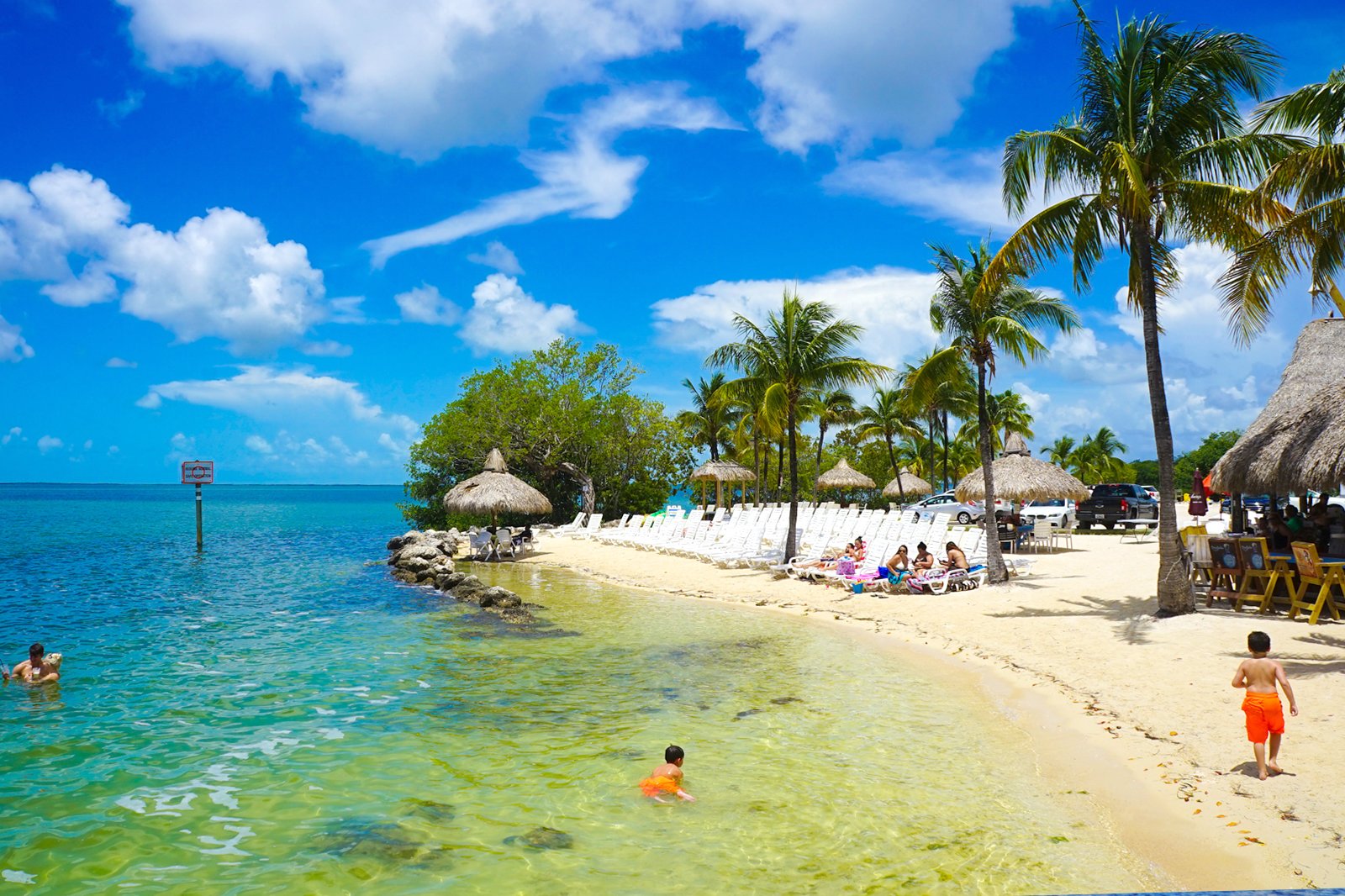 Seeking a cool break outside of the urban jungle? Get down to Key Largo and get ready to party it up and experience spectacular underwater adventures at John Pennekamp Coral Reef State Park, the first underwater park in the United States. Strap on your snorkelling gear and dive into a world of tropical marine life. In between dolphin watching (and if you're lucky, a little swim alongside them), you'll make extraordinary spring break memories.
Key Largo also boasts a buzzing nightlife scene and the best place to start is at the happening Caribbean Club – an old dive bar on Florida bay – for tasty cocktails and hazy sunsets. And if you fancy busting move? Head to Breezer's Tiki Bar before taking to the scenic dock at Sharkey's Pub & Galley Restaurant for chilled-out end-of-night vibes and beautiful ocean views.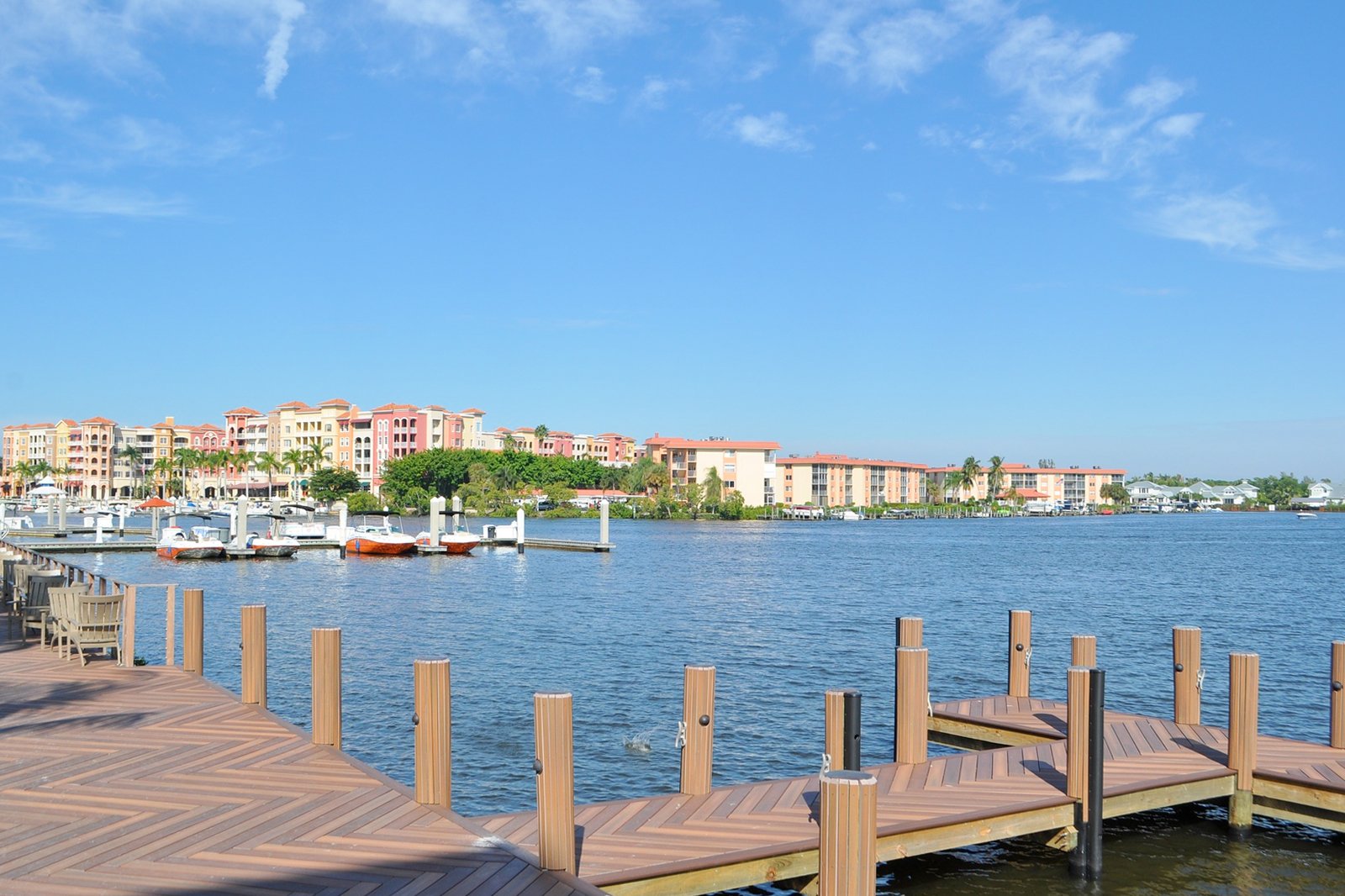 Non-stop studying been getting you down? Enter the super-relaxed ambience of Naples. This might well be the ultimate spring break city stop for those wishing to wind down and chill out on beautiful beaches. Enjoy kicking back with a fishing rod and a cold brew? The opportunities for catching your own fish in Naples are second to none.
Speaking of enjoying a cold one, every March, Naples hosts the ever-popular craft beer fest. Starting on Bayfront Place, beer fans can grab a ticket for around $80 and taste a wide variety of beers from breweries around the globe while feasting on the perfect food pairings from local restaurants. As you relax and get to know people from all over the US, you'll quickly see why Naples makes for one of the best cultural spring breaks around.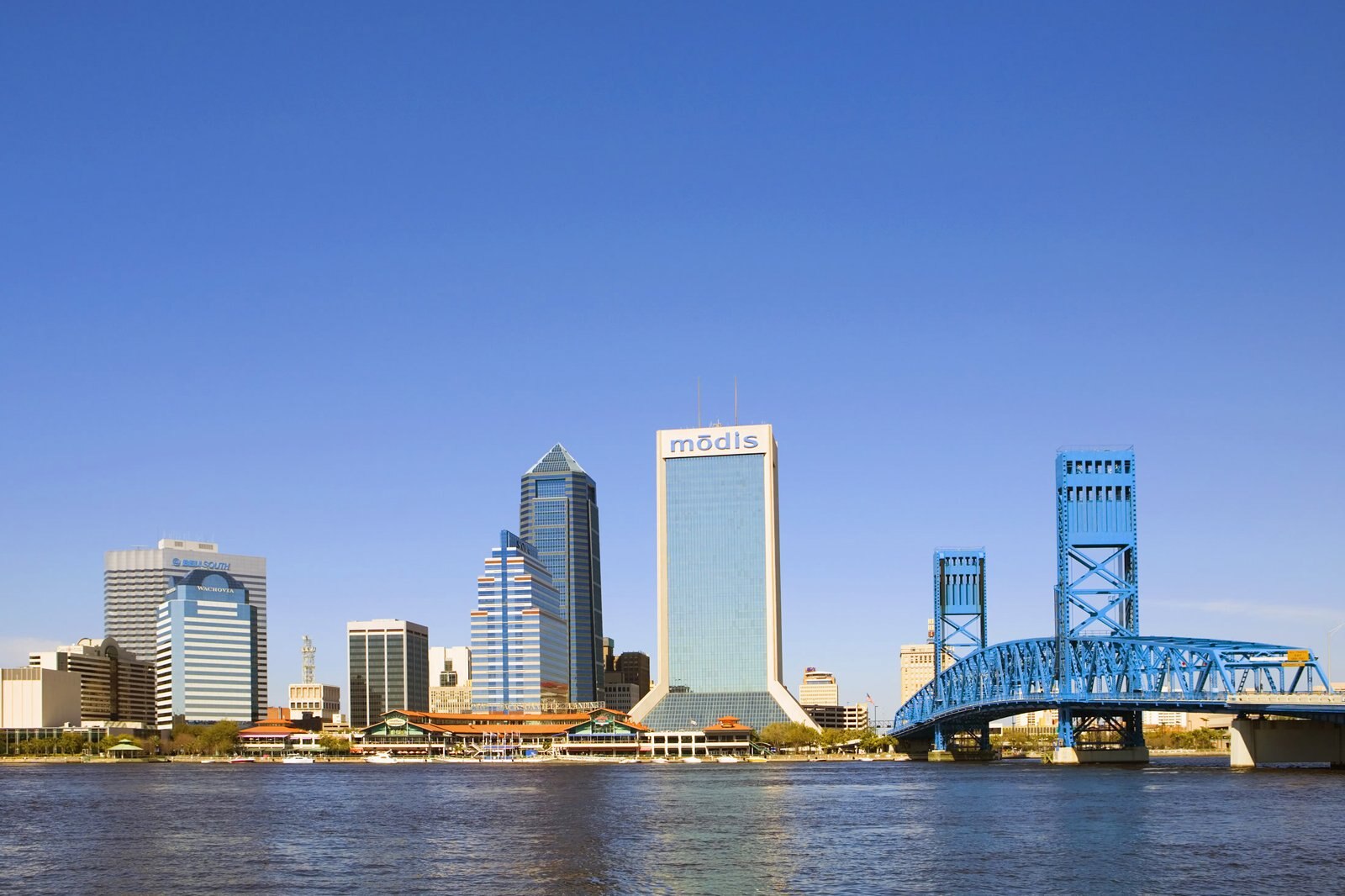 If seafood, surfing and the sounds of live music are your thing, head to the jamming streets of Jacksonville. Eat tasty shrimp at Clark's Fish Camp before swaying in the Floridian breeze to the sounds of local folk bands, just inches away from the beach. And that's not all. Every year, there's a bustling social schedule set up for visitors to enjoy, from large-scale photography festivals to family spring break cruises.
Welcoming visitors all year round, head to Little Talbot and Big Talbot Island – the scenic state parks of Jacksonville – to camp, surf and hike by day before relaxing into an intimate music scene when the sun goes down, accompanied by a cocktail or two. Some standout places for Jacksonville jamming include the 1904 Music Hall and Jack Rabbits Live. Make sure to head to the Flask and Cannon for a tropical tiki experience to finish off the night.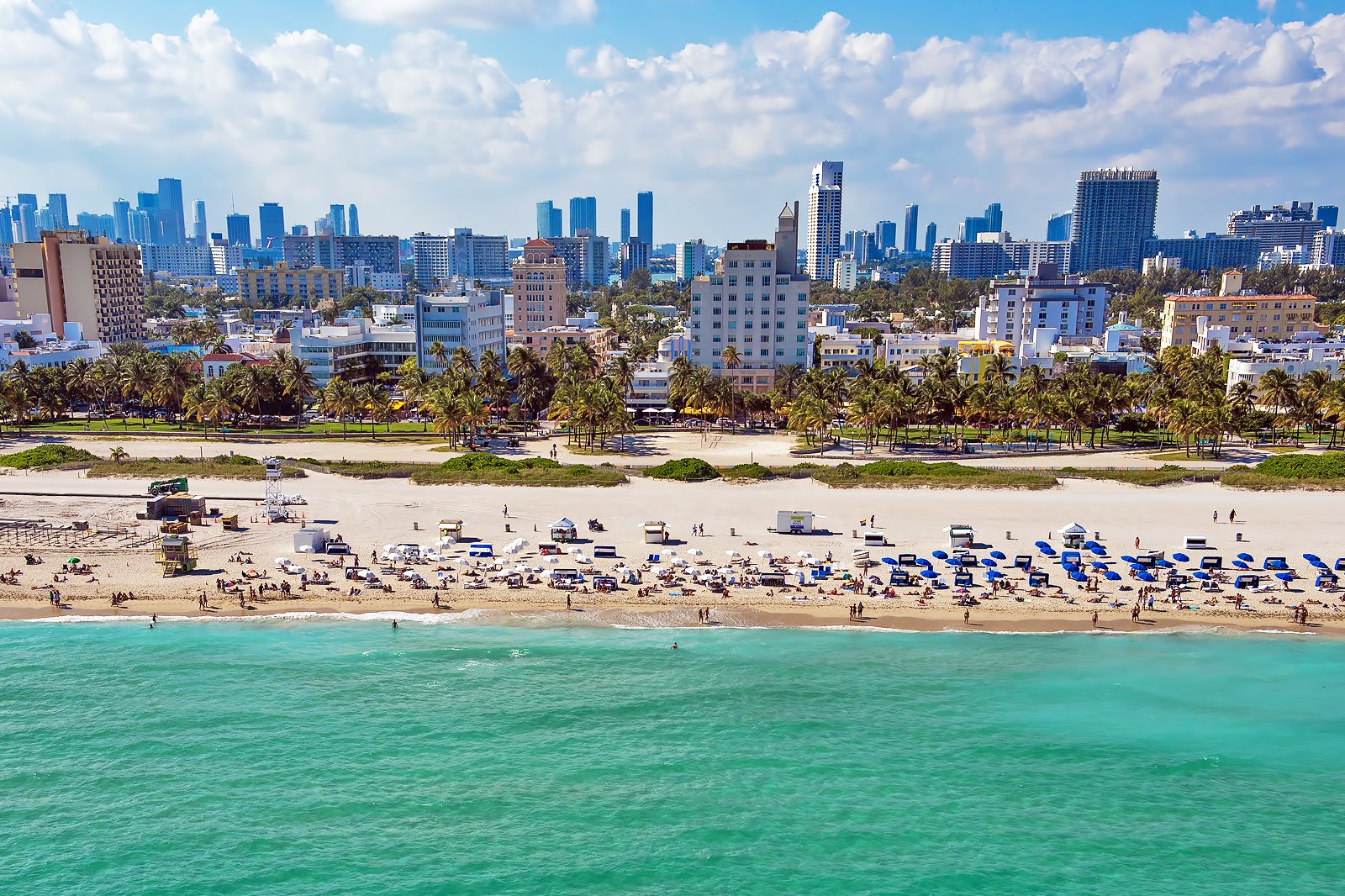 As well as being the cultural centre of South Florida, Miami is one of the go-to places for a wild spring break. Start your partying adventure at any one of the bustling beaches, from South Beach to Wynwood, and experience the diverse partying destination for college students from around the world.
While VIP parties set the spring break scene, Miami is also the place to feast on mouth-watering Spanish food, from the Naked Taco on Collins Avenue to Truluck's on Brickell Avenue, not to mention the delights of NIU Kitchen in downtown's busy streets. Once you've had your fill of authentic gourmet tapas, check out the famous nightlife and head to STORY or Wall Lounge for an all-night disco.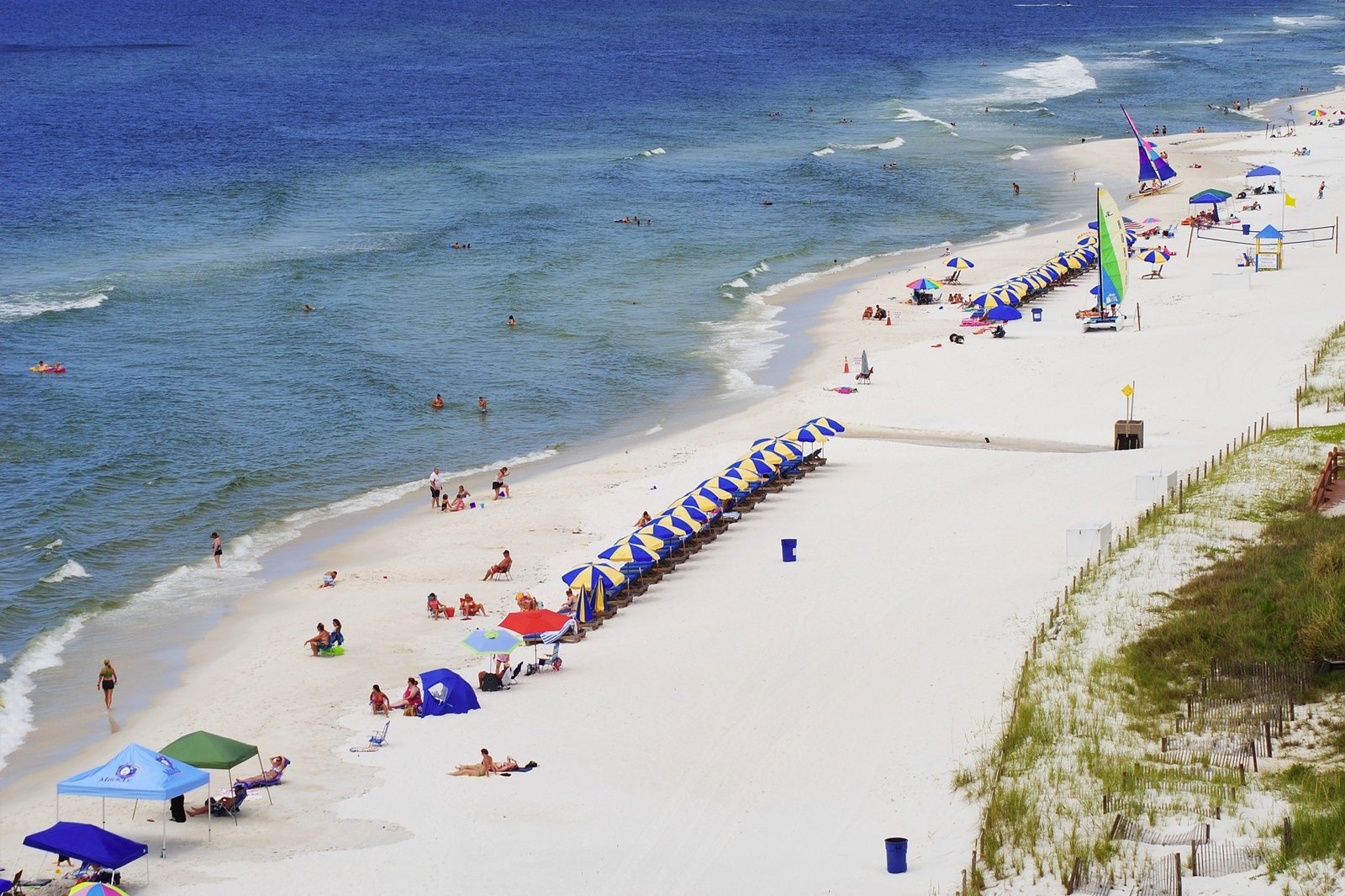 As one of the most popular beaches in all of Florida, you can experience the kind of ideal spring break trip you've only seen in the movies in Panama City Beach. Spend your days partying on the beach and your nights partying at any number of beach bars and clubs. Here, you'll get to meet other hardcore spring breakers from all across the country to sit back and sip on craft beers and cocktails.
Get straight into it, as you head to Spinnaker's, the famous bar known for hosting MTV's first Spring Break before checking out the Nashville vibes of Tootsies right in the centre of Pier Park. And no trip to this welcoming party destination would be complete without a bowl of punch on the beach at the world-famous Tiki Bar. If there's one destination that screams spring break, it's Panama City Beach.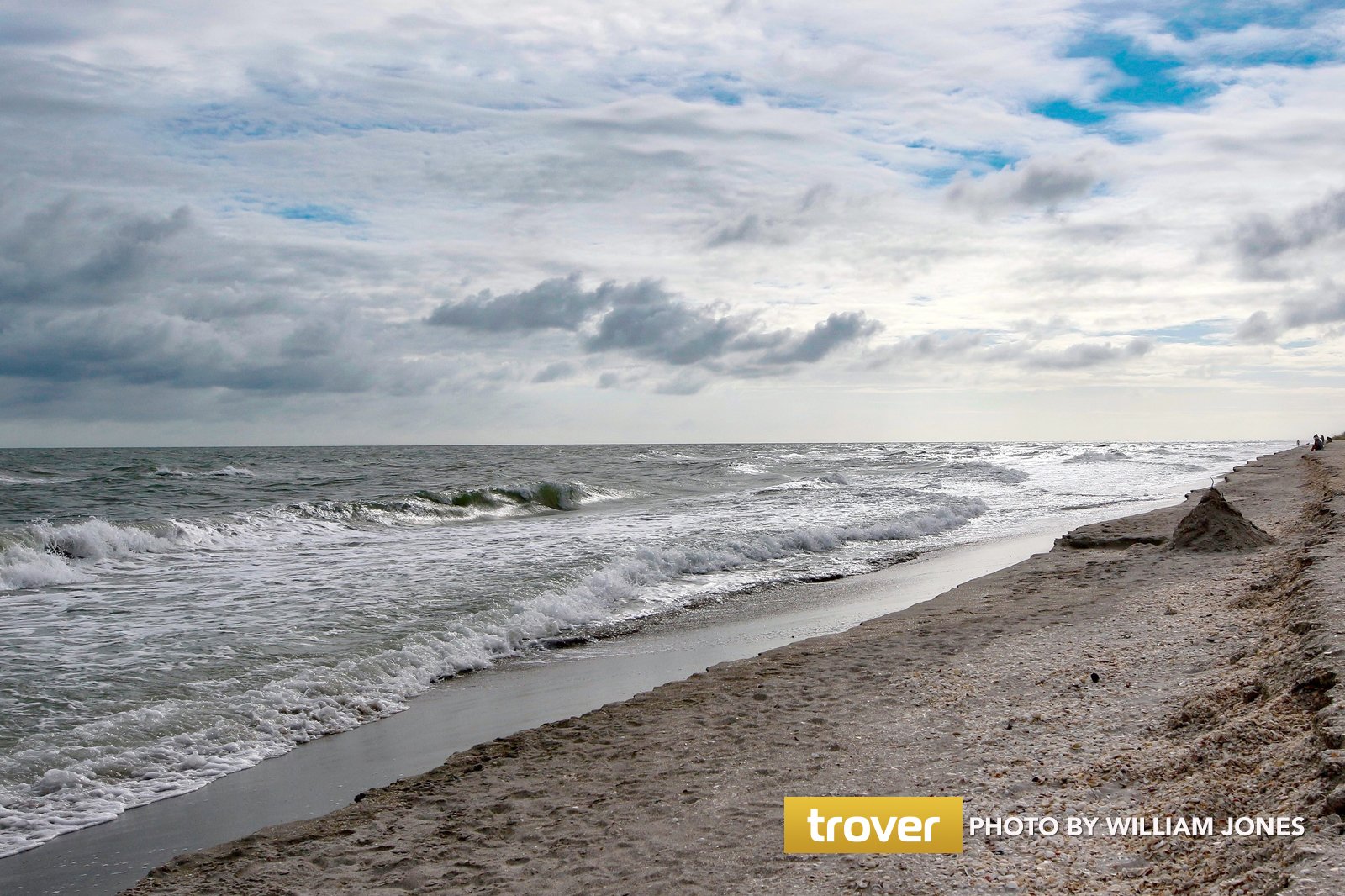 Step into the inviting warmth of Sanibel Island. As the antidote to wild spring break parties, the secluded beach escapes of this peaceful city welcome visitors to stretches of pure white sands and coastal charm. Enjoy a more slow-paced spring break as you board sunset cruises and day trips to Cabbage Key, Boca Grande and Cayo Costa State Park.
Instead of wild all-night partying, immerse yourself into the Gulf of Mexico's warming waters and dine beachfront al fresco-style at culinary favourites such as Sunset Grill and Gramma Dot's Seaside Saloon. Top off your hazy spring break experience by dipping a toe into laid-back paddleboard adventures before admiring the abundant wildlife at J.N. "Ding" Darling National Wildlife Refuge, open all year round.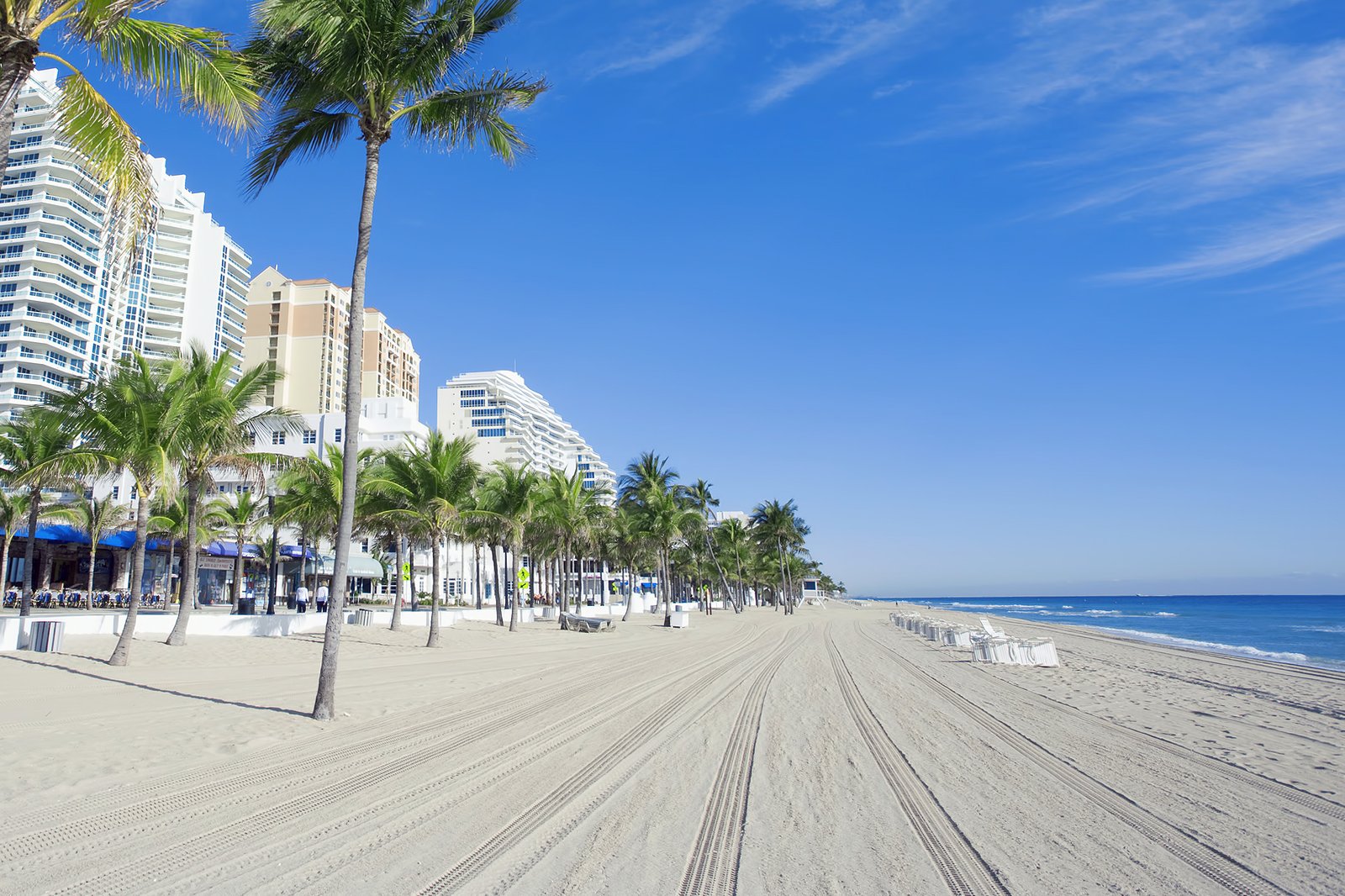 If bustling beaches next to noteworthy nightlife is your spring break scene, it can only be the sunkissed vibes of Fort Lauderdale. But think more relaxed party vibes on the strip, not rowdy beach meetups. One minute you're basking in the Florida sun on Central Beach, the next you're a couple of blocks away, chilling in super-cool Broward County beach bars, from Elbo Room on Beach Boulevard to Taco Beach Shack just off Hollywood Beach.
And there are excellent options for spring break sun worshippers also seeking indoor activities, from the museums of downtown Las Olas Boulevard to the nearby grounds of Bonnet House. Offering discounted tickets of $16 for students, and open Tuesday to Sunday, there's plenty of time to pack everything in.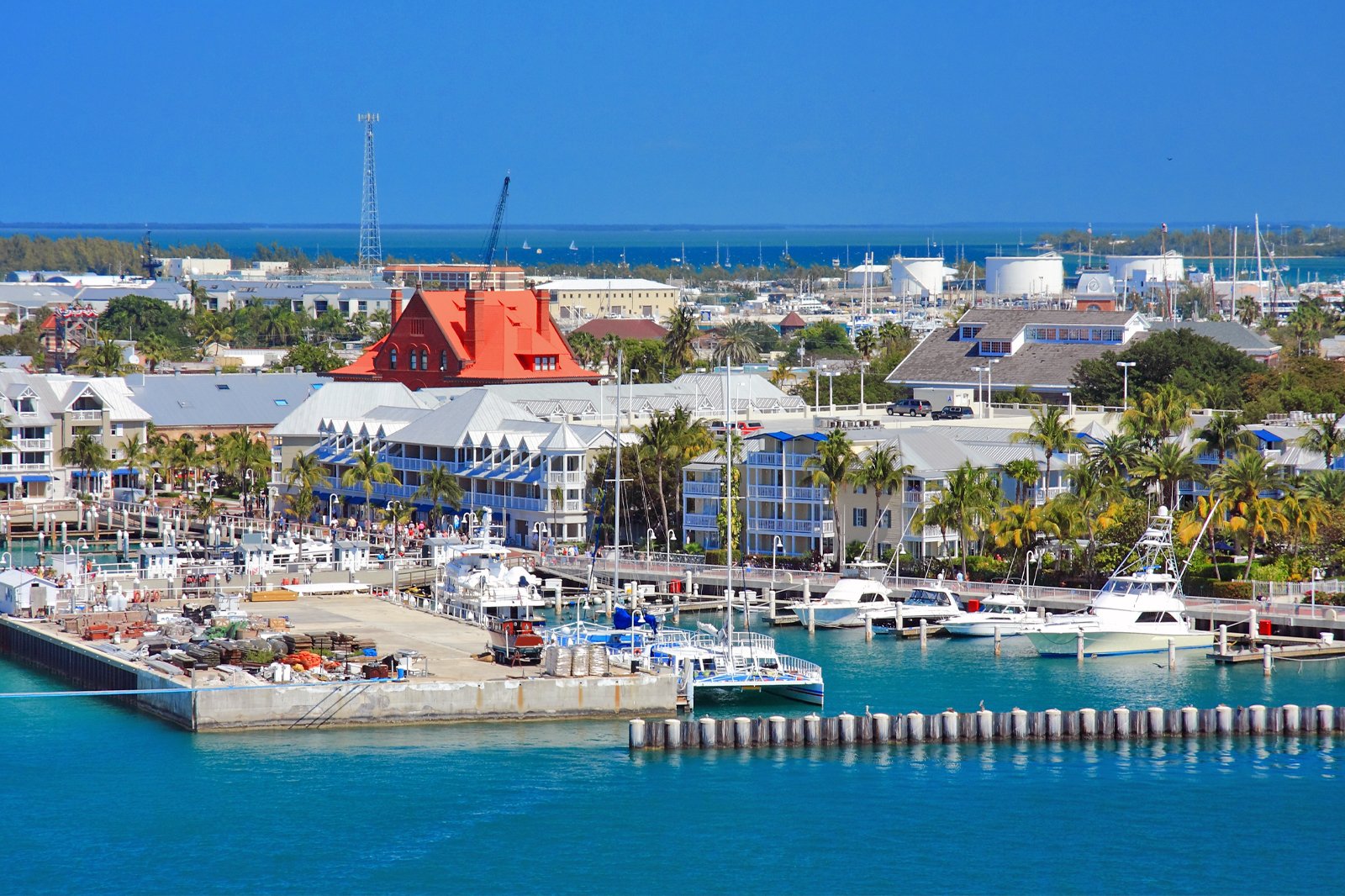 As the southernmost point in the USA, Key West might be a slightly longer drive away but, for dedicated spring breakers willing to make the journey, it's a sun-swathed destination full of diversity. Think boat-hopping and bar-hopping until 5 am. As a place where rules were made to be broken, ditch the formality. This is a destination where the only uniform is flip-flops and an open-minded attitude.
There are party spots aplenty to indulge in – think sunbaked soirees at Smathers Beach by day, Dante's bar for cocktails and pool parties come sundown, and downtown Duval Street for dancefloors and sunset celebrations. But what really makes this spring break spot are the crystal-clear waters. Get on board a glass-bottomed boat and ride those welcoming waves.