10 Free Things to Do in Chicago
Chicago for Budget Travellers
Enjoying Chicago, with its great medley of architectural wonders, beautiful nature parks, and wealth of cultural offerings, can cost you close to nothing. Take a scenic walk through the heart of the city along the famous Chicago Riverwalk, or head down to the lakeside beach of North Avenue for fun family times.
The Millennium Park is where you can start to enjoy the city, at no extra cost. Then, for art lovers there are many museums and galleries that offer free admission. Here are some free things to do in Chicago, showing you that the best things in life are free – even in one of America's largest metropolises.
Millennium Park
An art-filled urban park in The Loop
Many visitors to Chicago make Millennium Park their first stop. It's filled with blooming gardens and tree-lined promenades, where you can enjoy a variety of art exhibitions throughout the year. Check out the Cloud Gate, also known as "The Bean". This giant stainless steel sculpture is great for selfies against the reflection of the city's skyscrapers on its mirror-like surface. Chicago's other great public parks include the lakefront Grant Park and Maggie Daley Park, with its famous quarter-mile ice skating ribbon.
Location: 201 E Randolph St, Chicago, IL 60602, USA
Open: Daily from 6am to 11pm
Phone: +1 312-742-1168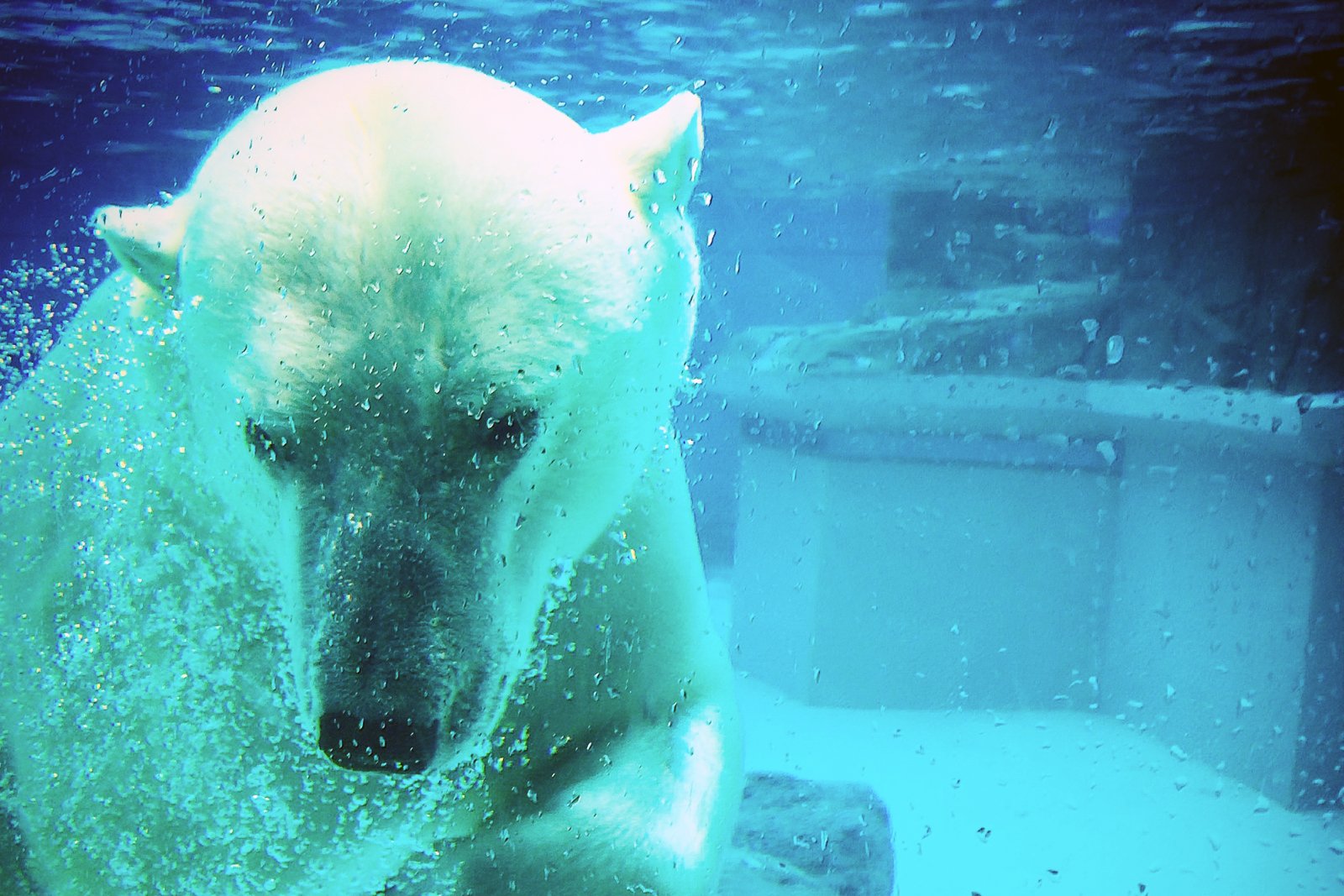 Lincoln Park Zoo
One of America's oldest zoos that's free to visit!
Founded in 1868, Lincoln Park Zoo is usually top of the list for families looking for a free place to spend a day out. The zoo's great collection includes cold climate animals such as polar bears, snow leopards, and penguins. You can also view gorillas at the large Regenstein Center for African Apes, which mimics their natural western lowland habitats. The highly popular Kovler Seal Pool is where you can learn about animal conservation and watch harbour seals put on a show.
Location: 2001 N Clark St, Chicago, IL 60614, USA
Open: Monday – Friday from 10am to 5pm, Saturday – Sunday from 10am to 6.30pm
Phone: +1 312-742-2000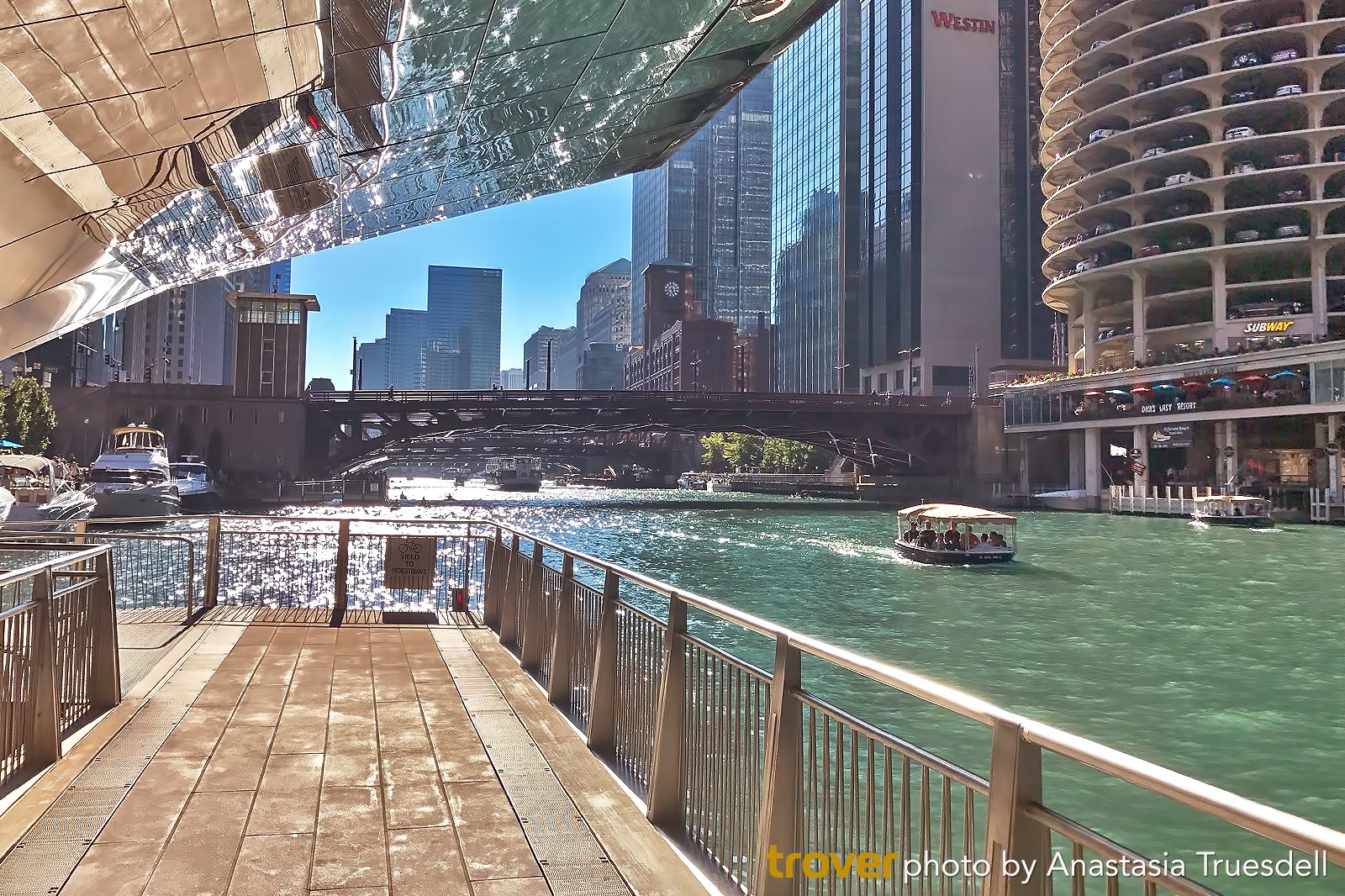 Chicago Riverwalk
Sightseeing trips you can enjoy freely at your own pace
Enjoy a budget-friendly Chicago sightseeing trip, on foot, along the Chicago Riverwalk. The river flows through the heart of the city and leads you down a scenic waterfront pathway on the south bank. The Riverwalk runs for around 1.25 miles starting at the Lake Shore Drive and heading up to Lake Street, with many options for dining and refreshments. This area is also known for its green lawns and other scenic spots, such as bridges that can be ideal for shots against Chicago's high-rise urban landscape.
Location: Chicago Riverwalk, Chicago, IL 60601, USA
Open: Daily from 6am to 11pm
Phone: +1 877-300-6746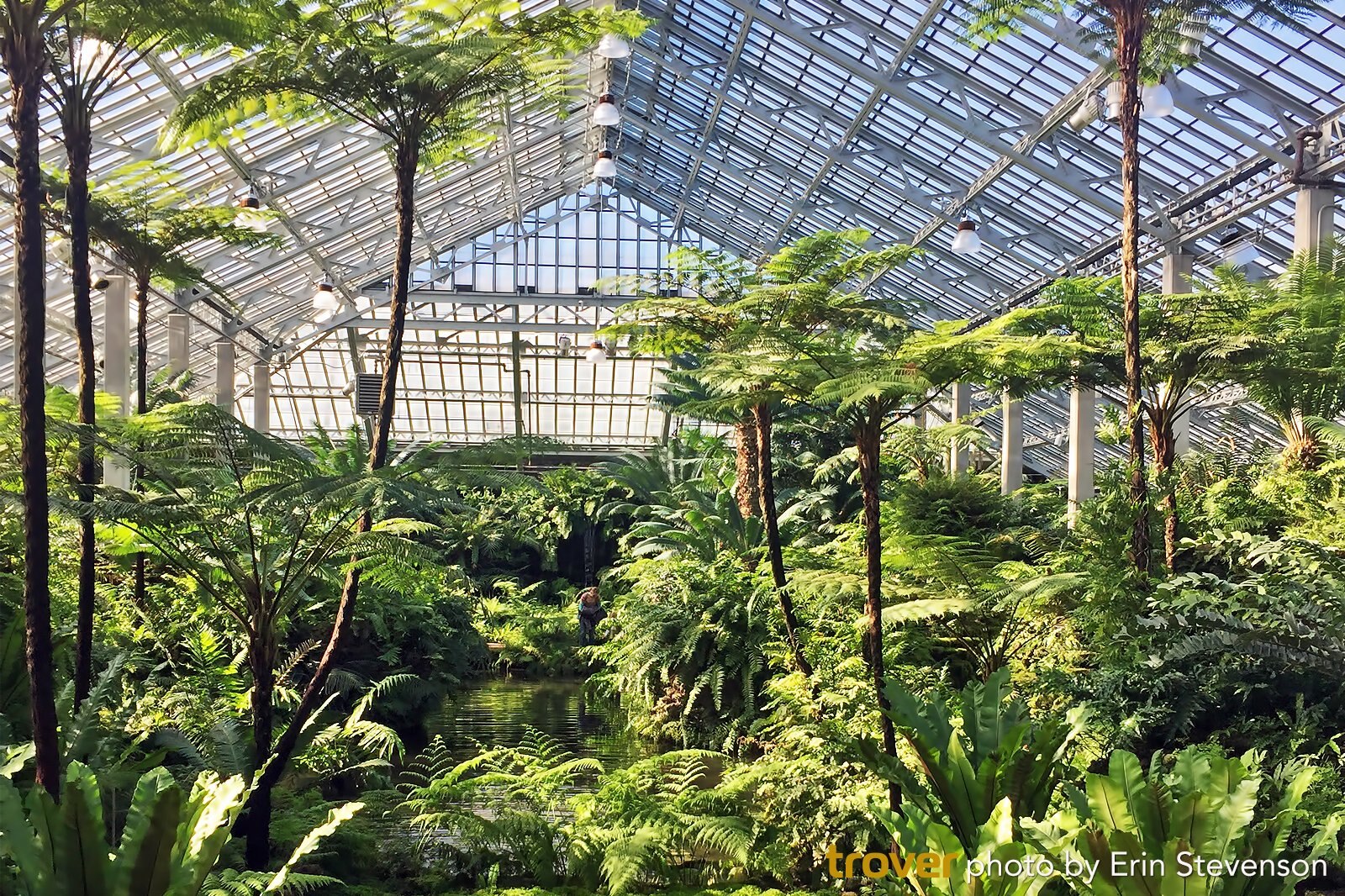 Garfield Park Conservatory
Gorgeous green acres in Chicago
Escape the hubbub of the city and head down to Central Park Avenue to enjoy one of Chicago's beautiful green oases. The Garfield Park Conservatory is one of America's largest botanical conservatories, showcasing beautiful natural landscapes under a glass roof. In its collection, you can admire thousands of different plant species from around the world. Families with kids can freely enjoy play spaces or relax around water gardens and ponds. You can also find a fishing lagoon, as well as sports facilities onsite.
Location: 300 N Central Park Ave, Chicago, IL 60624, USA
Open: Daily from 9am to 5pm
Phone: +1 312-746-5100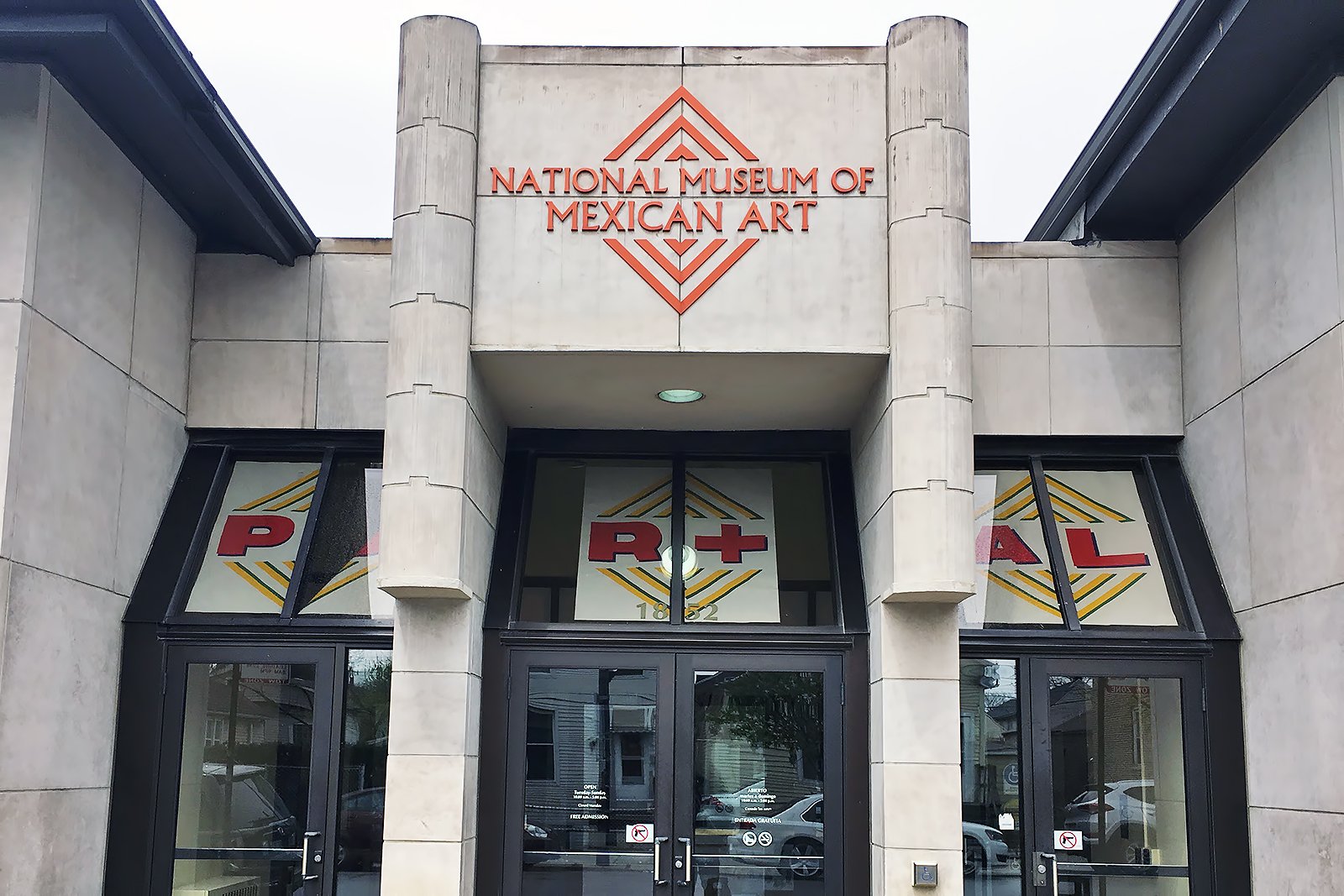 Free Chicago museums and galleries
Admire a wealth of art and history at no cost
You can enjoy some of Chicago's great art galleries and museums at no extra cost. Some of the free-admission museums in The Loop include the DePaul Art Museum, near the Fullerton subway station, displaying contemporary artworks like paintings by Andy Warhol. At the University of Chicago's Smart Museum of Art on Greenwood Avenue you can enjoy an eclectic showcase of the best contemporary artworks by its students. At the National Museum of Mexican Art, beside Harrison Park, you can admire a rich collection of Mexican arts and cultural objects.
Open: Most museums open daily from 10am to 5pm
photo by Tim Marklew (CC BY 2.0) modified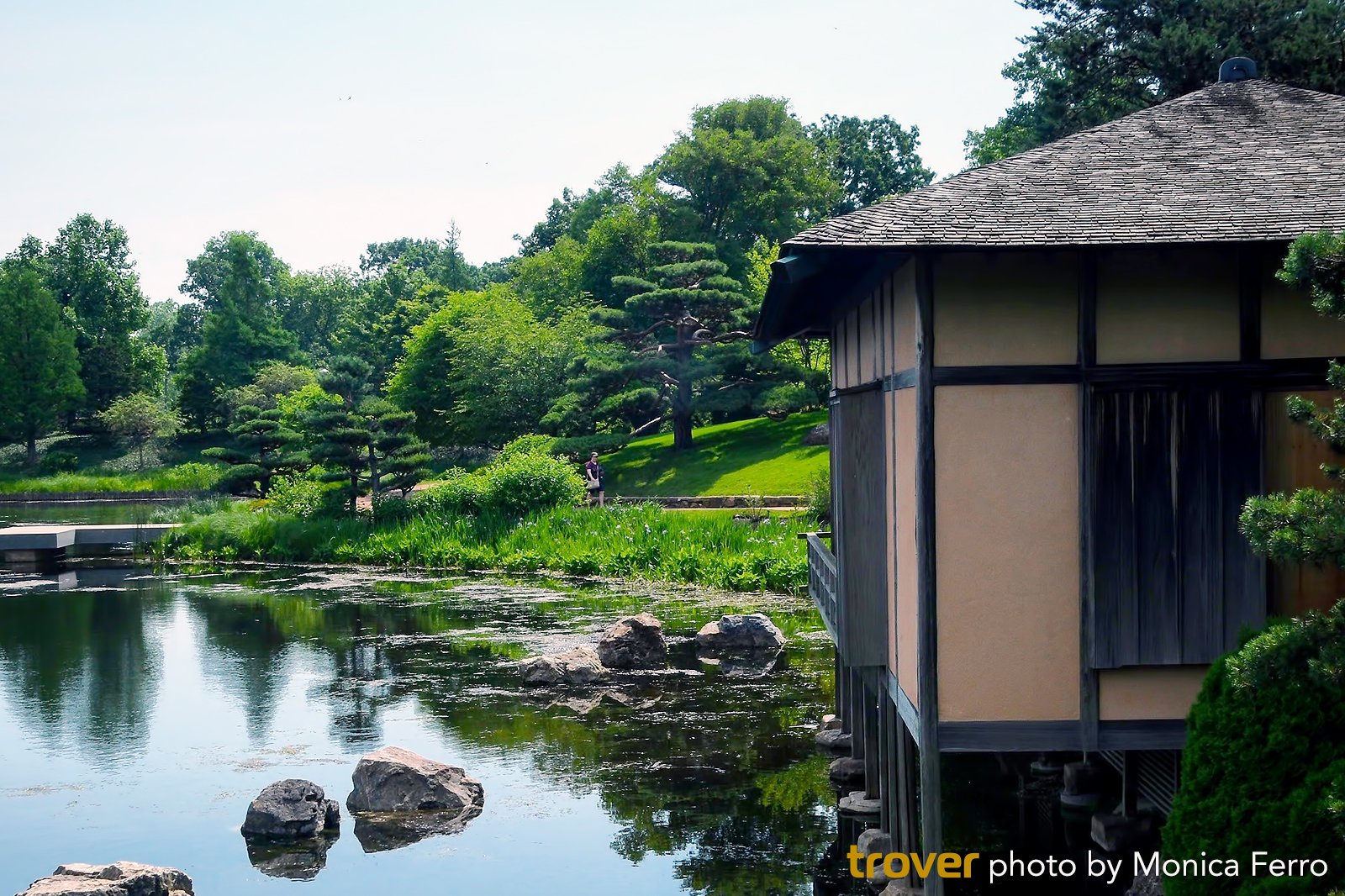 Chicago Botanic Garden
Many different gardens to explore in a single visit
You can find this favourite spot among Chicago's rich collection of beautiful green oases in Glencoe, around a half-hour's drive north from The Loop. The botanic garden spans over 380 acres, which are filled with 25 display gardens and 4 natural habitats. Among the favourites are its aquatic garden, the bonsai gallery, the Regenstein fruit and vegetable garden, and the beautiful and zen-like Elizabeth Hubert Malott Japanese Garden. The Model Railroad Garden can be a soothing visual feast, which families with kids will love.
Location: 1000 Lake Cook Rd, Glencoe, IL 60022, USA
Open: Daily from 7am to 9pm
Phone: +1 847-835-5440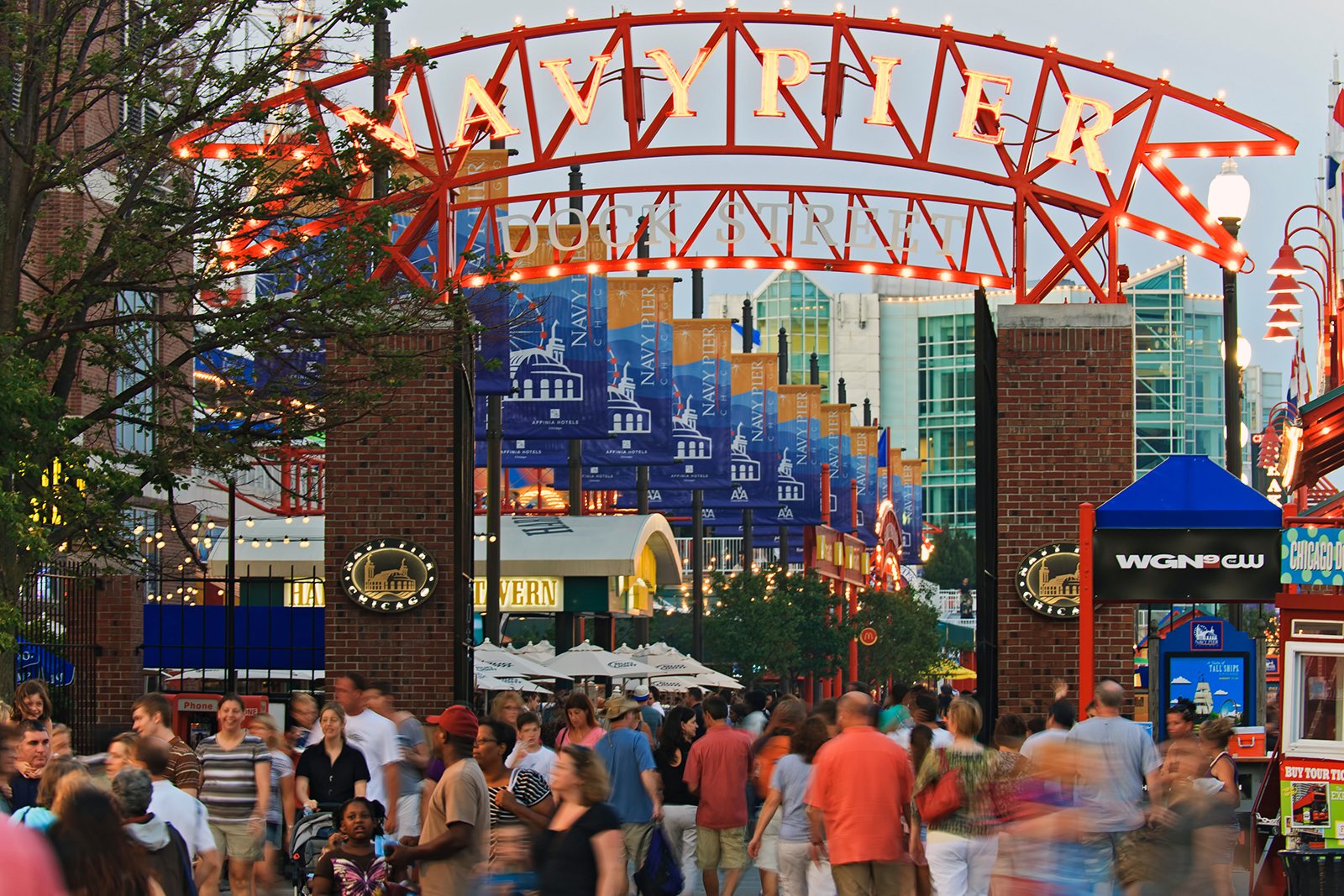 Navy Pier
Home to the iconic Centennial Wheel
Chicago's Navy Pier is a great spot where families can enjoy a host of recreational activities based on their own budget preferences. Admission to this pier on the southwestern shore of Lake Michigan is free. The pier juts out into the lake and is filled with gardens, shopping arcades, spots for dining and drinking, and the Centennial Wheel. You can splurge as much as you like and ride the Ferris wheel (from around $16 a ride), or simply enjoy the vibes and views at no cost. Its Summer Fireworks every Wednesday and Saturday are for all to enjoy.
Location: Navy Pier, 600 E Grand Ave, Chicago, IL 60611, USA
Open: Daily from 10am to 8pm
Phone: +1 800-595-7437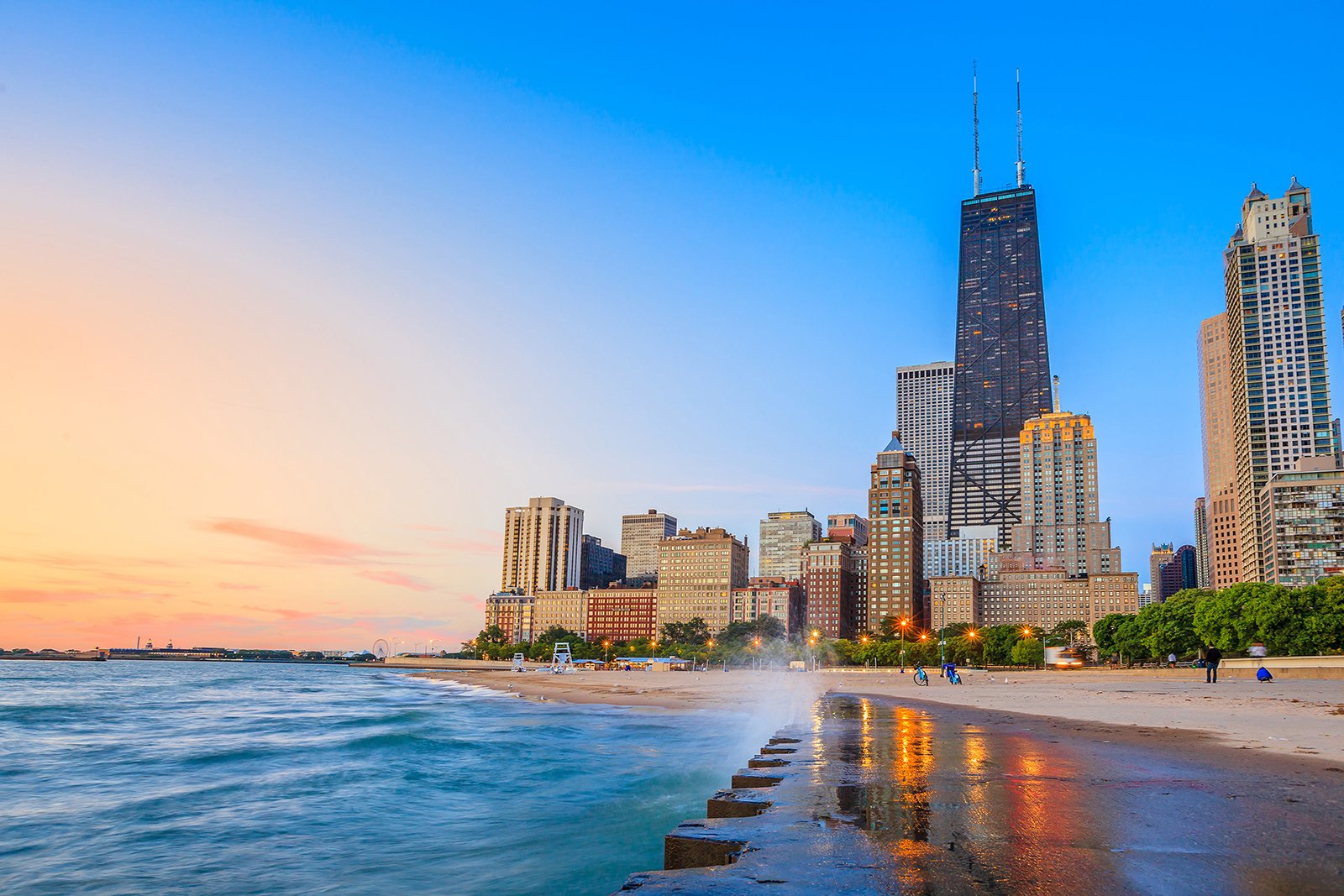 North Avenue Beach
Sandy lakeside beach backed by Chicago's skyline
Lake Michigan has a collection of beautiful sandy beaches, and Chicago is home to one of the best. Head down to North Lake Shore Drive for one of the city's beautiful open spaces that is North Avenue Beach. It's a great spot for families with kids and can be an alternative recreational spot to the livelier Navy Pier, which is just a short drive south from here. You can bask under the summer sun on the warm, soft sand while watching the kids play. The water can be very cold, though – possibly too cold for swimming.
Location: 1600 N Lake Shore Dr, Chicago, IL 60613, USA
Phone: +1 773-363-2225
Chicago Cultural Center
Enjoy free art shows
Enjoy free admission to one of Chicago's most stunning old landmarks. The Chicago Cultural Center opened back in 1897 as Chicago's first public library. It features a neoclassical design, with 2 brilliant stained glass domes. Inside, you can enjoy a variety of free cultural exhibitions and art performances throughout the year. You can expect a little bit of art, some educational and interactive exhibits that kids can enjoy, movie screenings, as well as Chicago ragtime and jazz performances.
Location: 78 E Washington St, Chicago, IL 60602, USA
Open: Daily from 10am to 7pm
Phone: +1 312-744-6630
photo by Victorgrigas (CC BY-SA 3.0) modified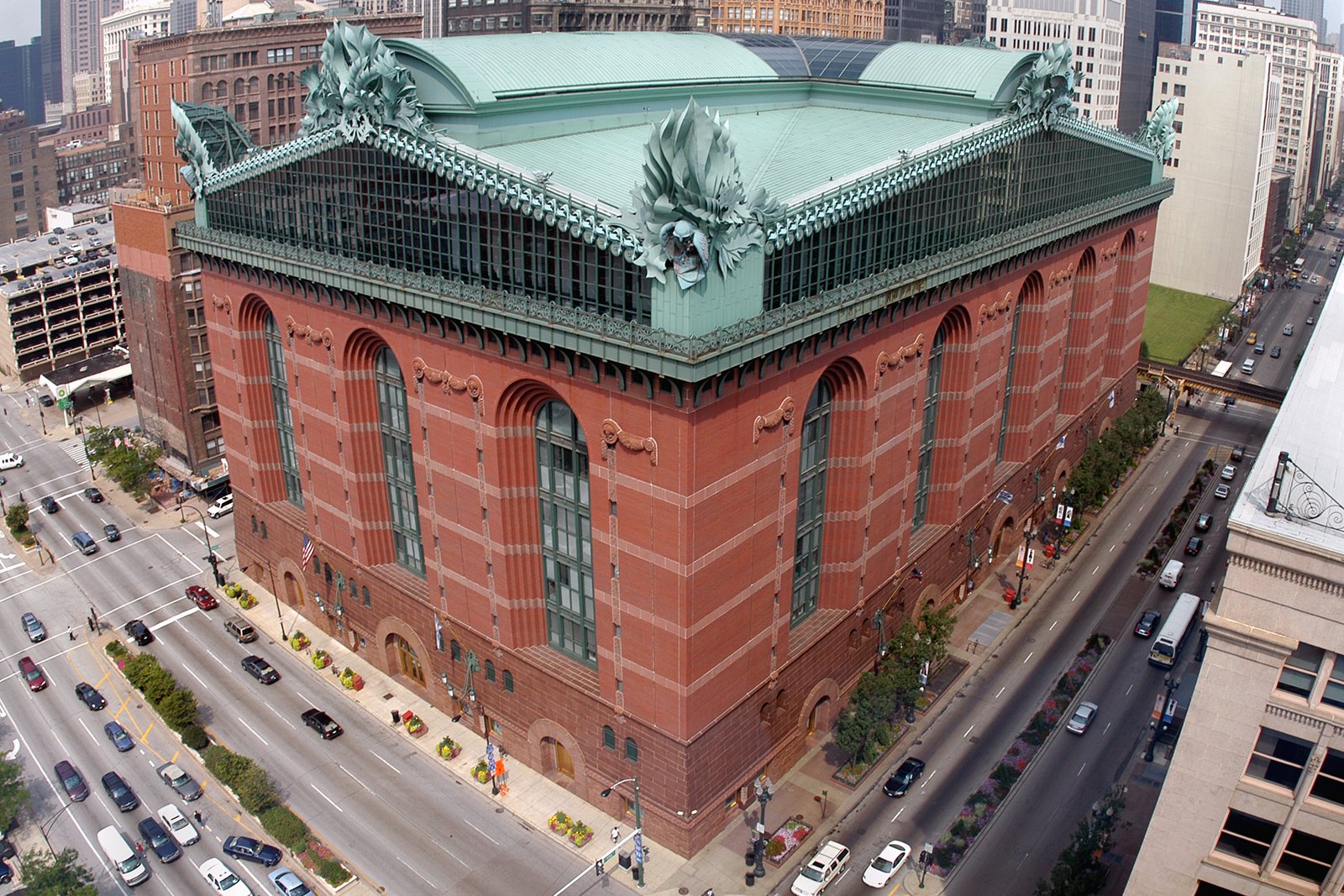 Harold Washington Library Center
A majestic landmark in Downtown Chicago
Just south of The Loop, and as a favourite budget-friendly stop on the way to Chicago's Chinatown, the Harold Washington Library Center is an eye-catcher with its beautiful postmodern architectural styling. Step inside, and you can discover the vast central library. Spread over 10 floors, sections include the Cindy Pritzker Auditorium and exhibition halls, its popular library section and spaces for teens, the Thomas Hughes Children's library, and a host of general information services. Some simply visit the landmark for its palatial features and serene ambiance.
Location: 400 S State St, Chicago, IL 60605, USA
Open: Monday – Thursday from 9am to 9pm, Friday – Saturdays from 9am to 5pm, Sundays from 1pm to 5pm
Phone: +1 312-747-4300
photo by Daniel X. O'Neil (CC BY 2.0) modified