10 Free Things to Do in Los Angeles
How to Experience Los Angeles on a Small Budget
Los Angeles may be known for its glamourous Hollywood lifestyle, but there are plenty of things to see and do when you're on a tight budget. For example, there are free museums that host interesting events, such as outdoor concerts, special appearances by prominent artists, and workshops all year round.
The iconic Hollywood Boulevard is where you get to (hopefully) bump shoulders with celebrities, see the iconic Hollywood Walk of Fame, and even pay your respects at one the city's oldest cemeteries. Go for a short drive out of Los Angeles to find acres of parks with hiking trails and towering vantage points. Read on for tips on how to experience Los Angeles on a small budget.
Hollywood Walk of Fame
Pose for a photo in front of the TCL Chinese Theatre
The Hollywood Walk of Fame commemorates notable actors and filmmakers by memorialising their handprints, signatures, and nameplates with a large golden star. Located on Hollywood Boulevard, this area is often packed with camera-toting tourists looking to spot their favourites along the sidewalk. Another popular landmark here is the TCL Chinese Theatre, which has been showcasing the latest Hollywood films since 1927.
Location: N Highland Ave & Hollywood Boulevard, Los Angeles, CA 90028, USA
Phone: +1 323-469-8311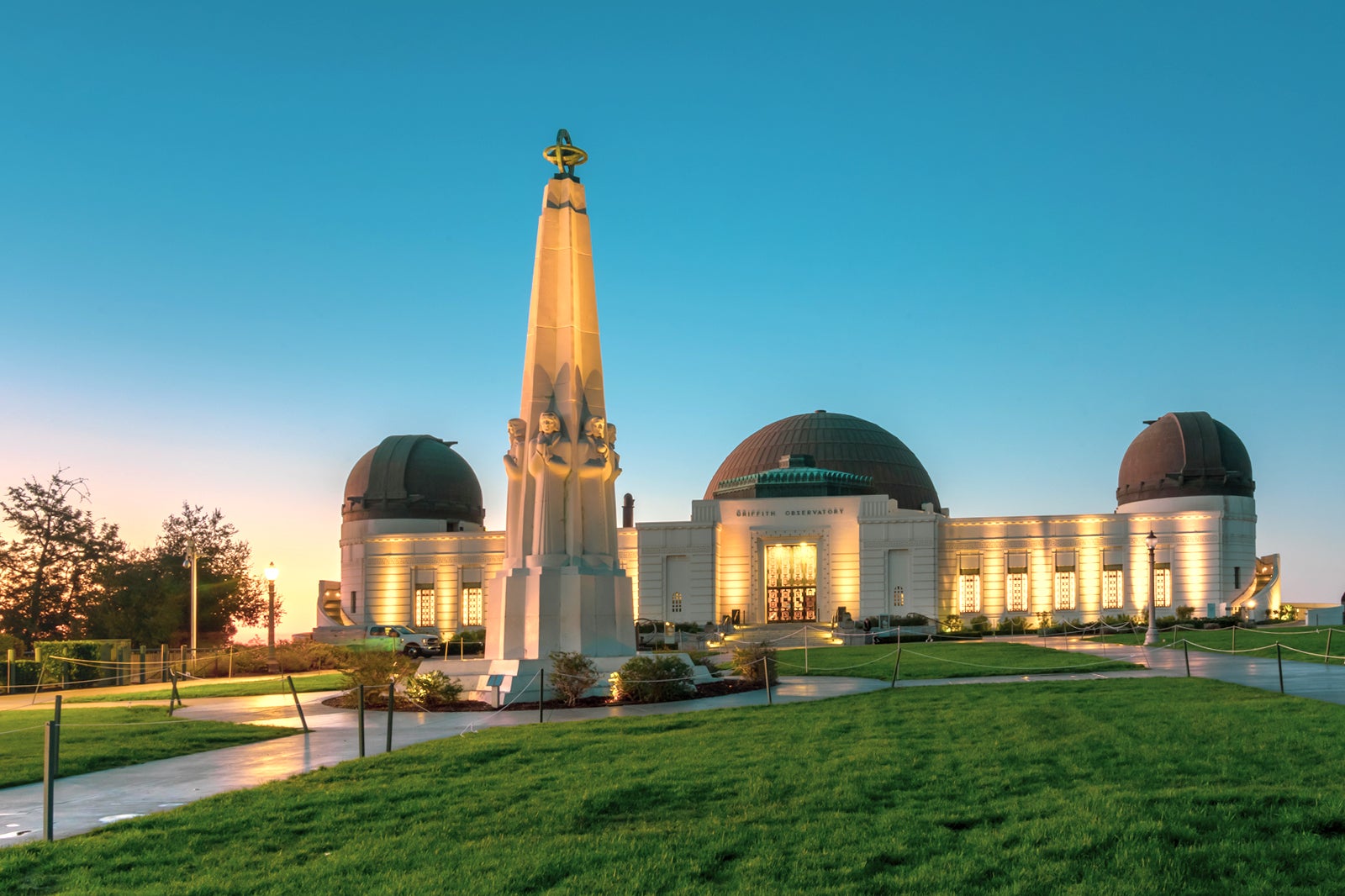 Get active at Griffith Park
Enjoy views of LA at the Griffith Observatory
Griffith Park, located 2.5 miles east of the Hollywood Bowl, is one of the largest municipal parks in the USA. It offers a variety of activities for all visitors, including hiking, golfing, cycling, and horseback riding. There are over 50 miles of trails, many of which are set close to waterfalls and lagoons within the park. You can also see rare wildlife at the Los Angeles Zoo & Botanical Gardens, catch a concert at the Greek Theatre, and enjoy panoramic views of Los Angeles at the Griffith Observatory.
Location: 4730 Crystal Springs Dr, Los Angeles, CA 90027, USA
Phone: +1 323-913-4688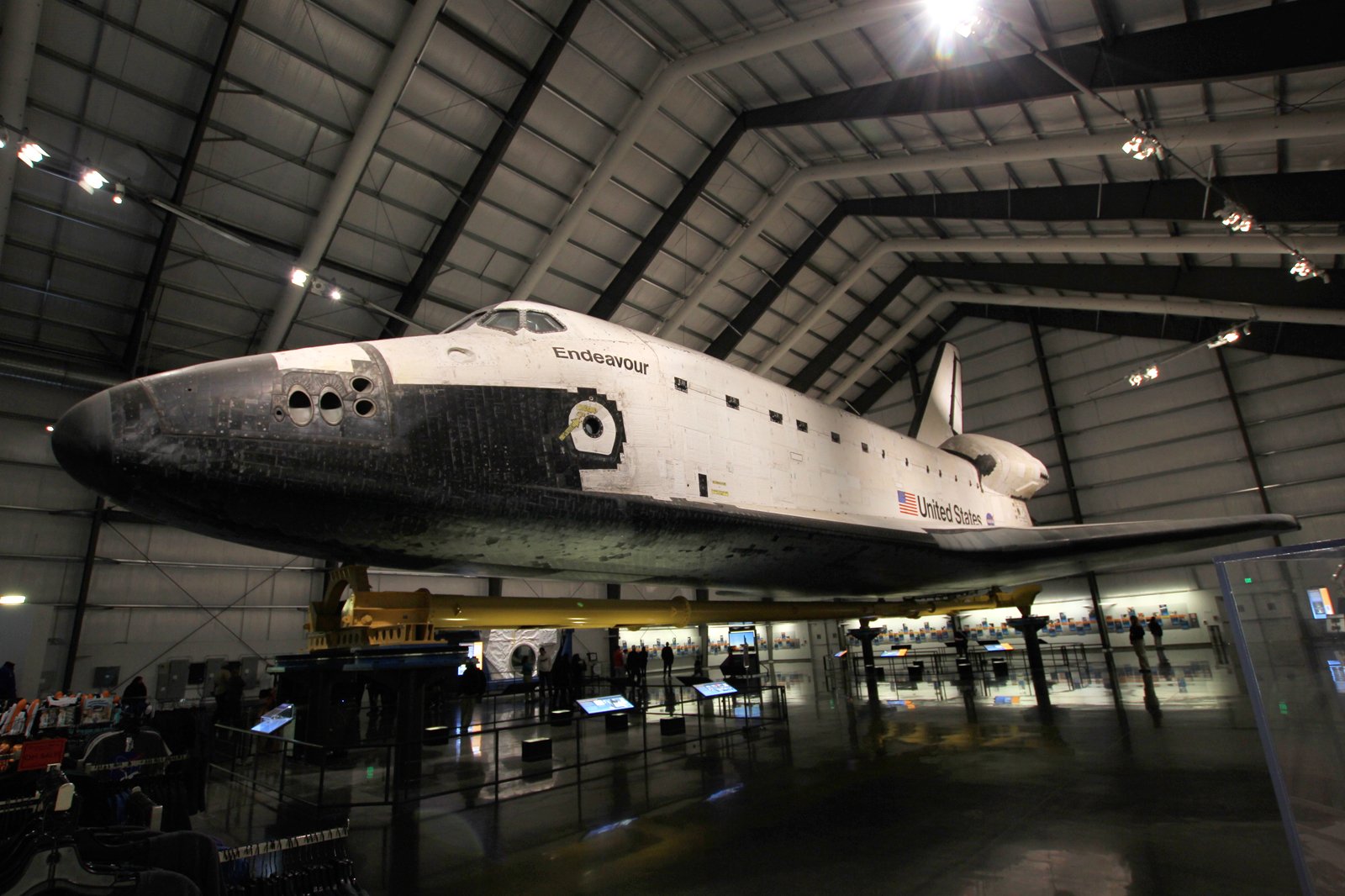 California Science Center
Check out Space Shuttle Endeavour
The California Science Center is an interactive museum dedicated to space travel, the environment, and inventions from different time periods. Its air and space exhibits feature many impressive artefacts, including an Apollo 16 mission spacesuit, a Gemini 11 capsule, and Space Shuttle Endeavour, which travelled into orbit between 1992 and 2011. You can enjoy an immersive movie experience at the onsite IMAX theatre, conduct fun experiments at the science lab, and observe rare marine life at the aquarium.
Location: 700 Exposition Park Dr, Los Angeles, CA 90037, USA
Open: Daily from 10am to 5pm
Phone: +1 323-724-3623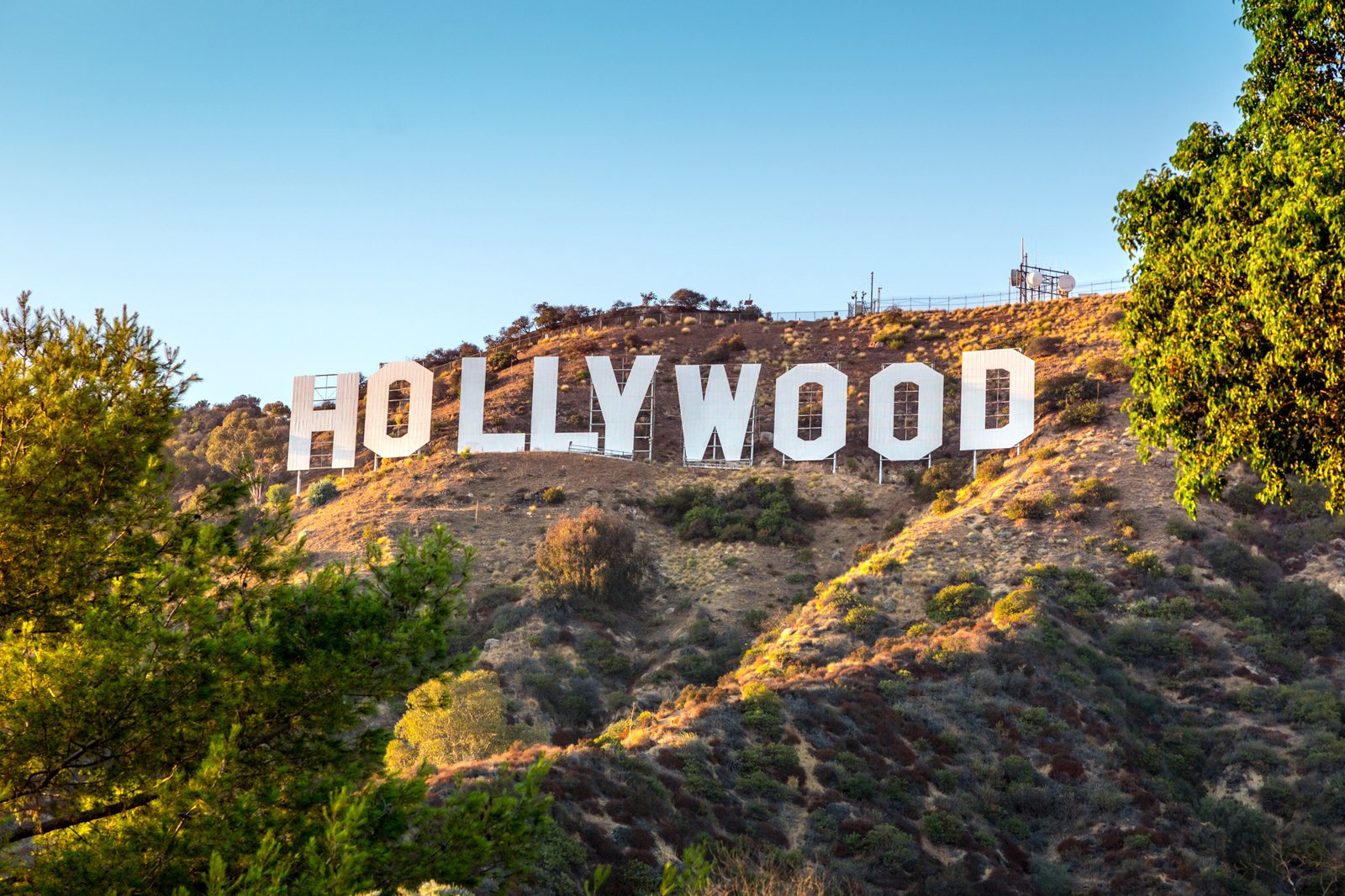 Hollywood Sign
Head to Lake Hollywood Park for the best view
The iconic Hollywood Sign, with its 44-foot-tall letters, can be spotted from just about anywhere in downtown Los Angeles. Erected on Mount Lee in 1923, there are 3 hiking trails leading to the sign, with the shortest one spanning 3 miles and starting at the Griffith Observatory parking lot. If hiking to the summit sounds too strenuous, make your way to Lake Hollywood Park, which has a great viewpoint of the landmark.
Location: Los Angeles, CA 90068, USA
Phone: +1 323-258-4338
Runyon Canyon Park
Hike to the top for views of the Hollywood Sign and downtown LA
Runyon Canyon Park attracts hiking enthusiasts with its challenging trails and hilltop views of downtown Los Angeles. The 160-acre park has several roundtrip routes ranging between 1 and 3.5 miles. It's also a popular spot for dog owners as there are off-leash areas (complete with water bowls) throughout the park. Depending on your fitness level, it takes about 1.5 hours to reach the top of Runyon Canyon Park, where you can rest your legs on benches overlooking the city.
Location: 2000 N Fuller Ave, Los Angeles, CA 90046, USA
Phone: +1 818-243-1145
photo by EmergentProperty (CC BY-SA 3.0) modified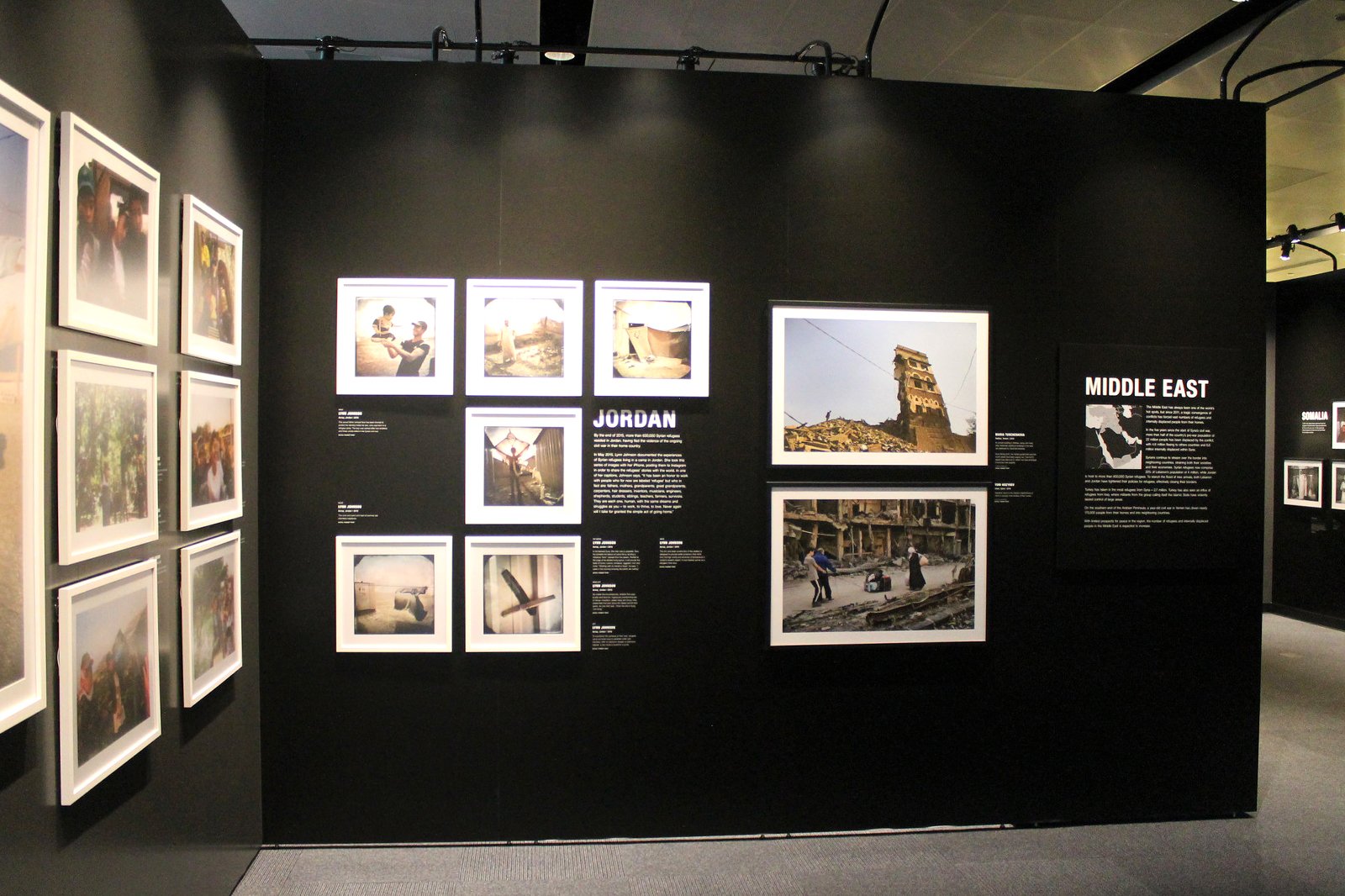 Annenberg Space for Photography
Join a photography workshop at this museum
The Annenberg Space for Photography displays permanent and travelling exhibitions of digital and print works. Founded in 2009, the museum occupies a 930 sq m building divided into traditional print and digital projection galleries. Photography subjects that are frequently featured at the gallery include sports, travel, current issues, and wildlife. Some exhibits incorporate music and short films to enhance your viewing experience. The Annenberg Space for Photography also hosts workshops, portfolio reviews, and talks by prominent photographers all year round.
Location: 2000 Avenue of the Stars #10, Los Angeles, CA 90067, USA
Open: Wednesday – Sunday from 11am to 6pm (closed on Mondays and Tuesdays)
Phone: +1 213-403-3000
photo by Elvert Barnes (CC BY-SA 2.0) modified
Hollywood Forever Cemetery
Watch a film among the dead at the cemetery screenings
Hollywood Forever Cemetery is the final resting place of many celebrities, writers, directors, and studio owners. Take a stroll through the 63-acre property to see intricate mausoleums, crypts, and niches for icons such as Johnny Ramone, Jayne Mansfield, Rudolph Valentino, and Cecil B. DeMille. During the summer, Hollywood Forever Cemetery hosts "Cinespia", a weekend event where you can watch classic films projected on Valentino's mausoleum.
Location: 6000 Santa Monica Blvd, Los Angeles, CA 90038, USA
Open: Daily from 8.30am to 5pm
Phone: +1 323-469-1181
photo by Matt Lingard (CC BY-SA 2.0) modified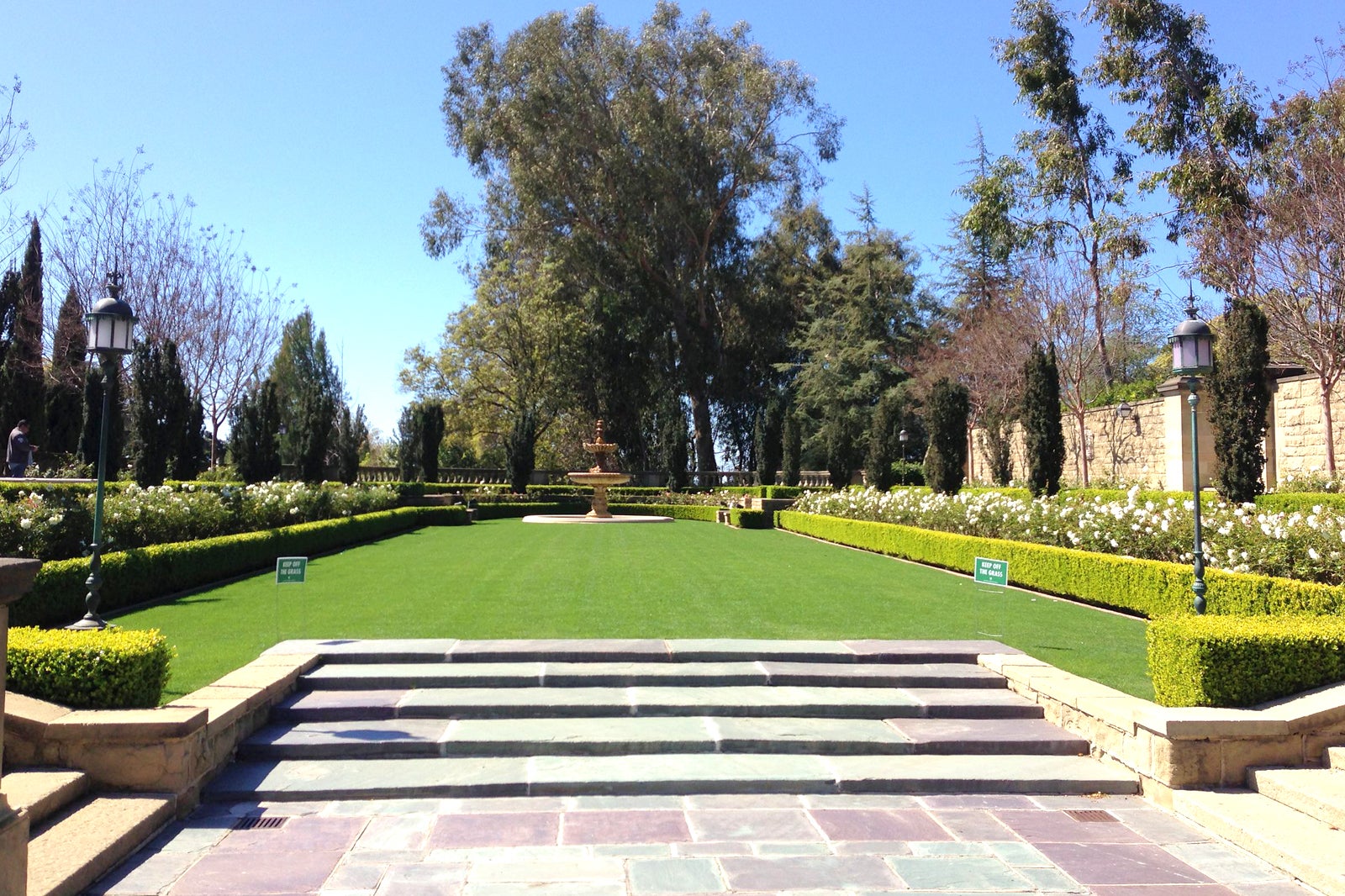 Greystone Mansion and Park
Take photos of this beautiful Tudor-style mansion
Greystone Mansion is frequently featured in Hollywood films and TV shows, thanks to its grand, Tudor-style architecture and surrounding gardens. You may recognised it from blockbusters such as the Spiderman and X-Men series, The Big Lebowski, and Eraserhead. One of the largest homes in Beverly Hills, the mansion is closed to the public, but you get to explore the park grounds for free.
Location: 905 Loma Vista Dr, Beverly Hills, CA 90210, USA
Open: Daily from 10am to 5pm
Phone: +1 310-285-6830
photo by Andrew Hitchcock (CC BY 2.0) modified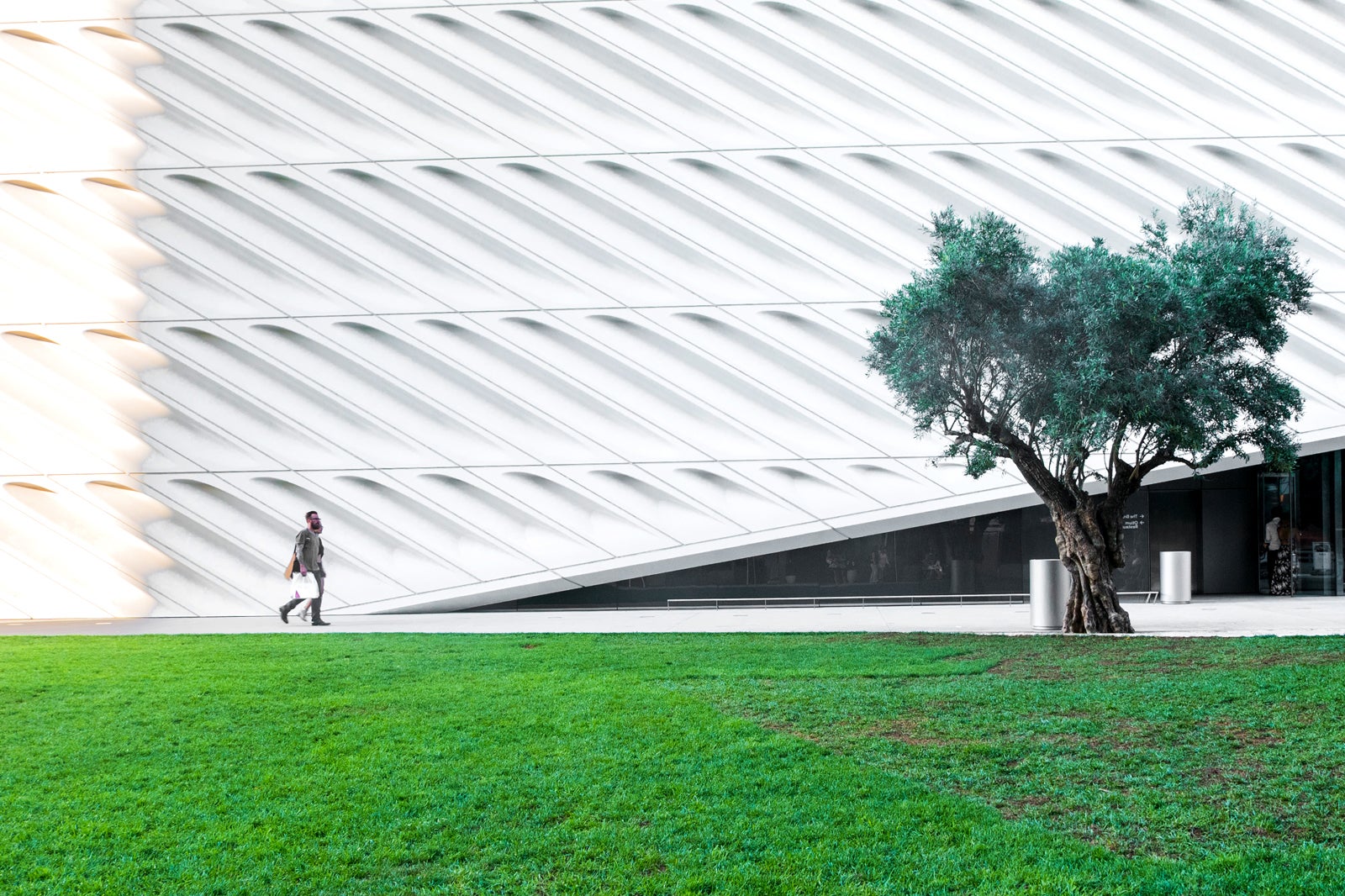 The Broad
Enjoy an immersive experience at Yayoi Kusama's Infinity Mirror Rooms
The Broad is a modern art museum that displays over 2,000 post-war and contemporary masterpieces. Located in downtown Los Angeles, you get to visit all of the museum's exhibits for free all year round. One of its most impressive displays is the Infinity Mirror Rooms by Yayoi Kusama, an immersive installation that you enter to see colourful LED lights bouncing off the mirrored room for 45 seconds. Note that queues can get rather long, so get there early to avoid a long wait.
Location: 221 S Grand Ave, Los Angeles, CA 90012, USA
Open: Tuesday–Wednesday from 11am to 5pm, Thursday–Friday from 11am to 8pm, Saturday–Sunday from 10am to 6pm (closed on Mondays)
Phone: +1 213-232-6200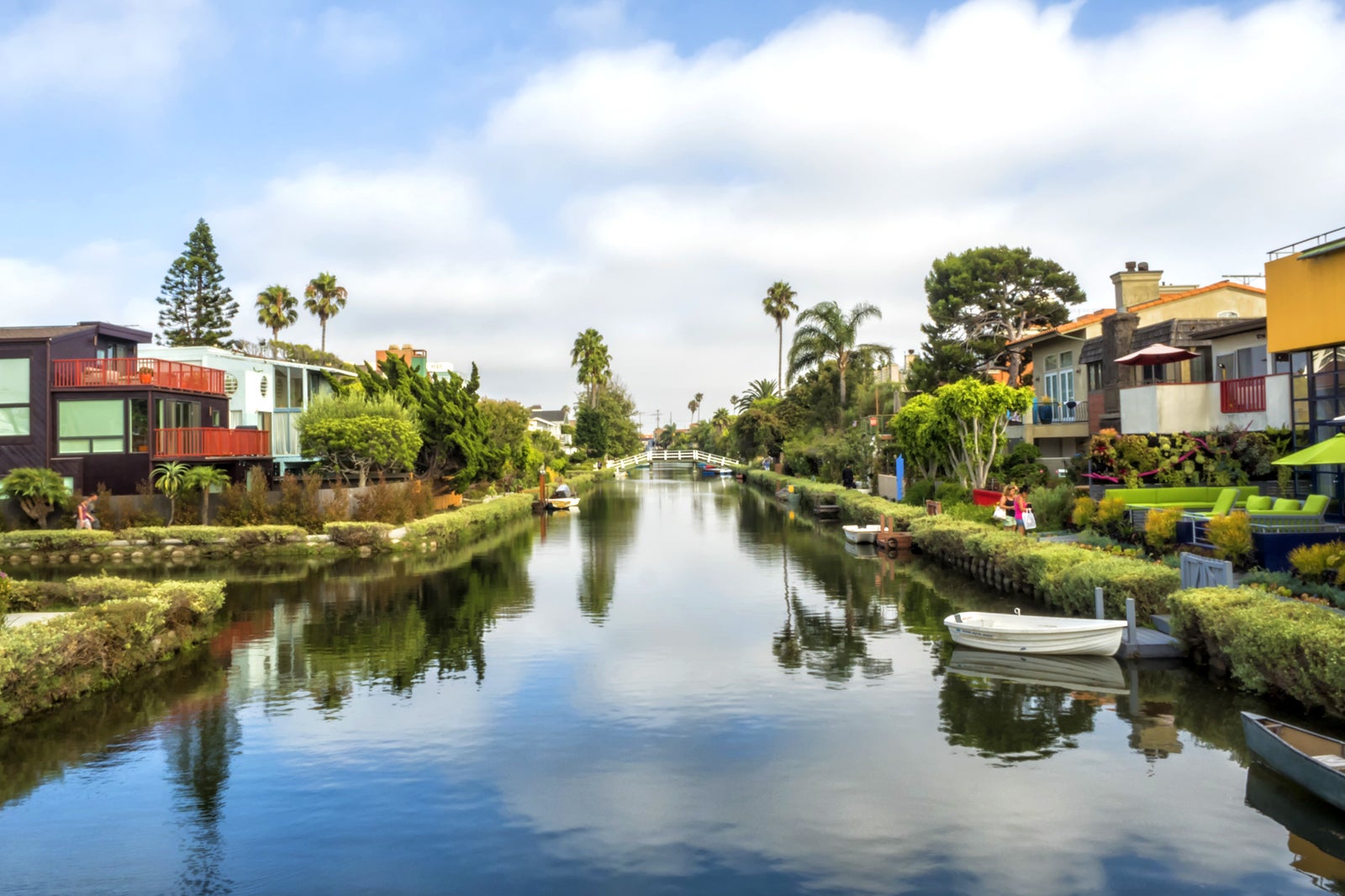 Venice Canals
Go for a stroll along these Italy-inspired canals
The Venice Canals, located between Abbot Kinney Boulevard and Venice Beach Boardwalk, offer idyllic views of pastel mansions and pedestrian bridges. Built in 1905 by millionaire Abbot Kinney, the walkways are popular spots for those looking to enjoy a quiet stroll away from the often-crowded boardwalk. If you're looking to enjoy some fun in the sun, Venice Beach and Muscle Beach Gym are just a short walk away from the Venice Canals.
Location: Venice, CA 90292, USA