Longhorn Cavern State Park is a unique natural landscape in Burnet County, north of San Antonio. The park's main attraction is Longhorn Cavern, an underground wonder with a rich history. The acoustics are so good that live music takes place inside the cave twice a month.
The best way to explore the magnificent cavern is via one of 2 cave tours, dependent on how 'hands-on' of an experience you're looking for. Along with caving, the state park also offers a variety of hiking trails, robust picnic facilities and even an observation deck providing sweeping views of the Hill Country. Get away from the city and discover one of Texas' premier show caves at Longhorn Cavern State Park.
Longhorn Cavern State Park near San Antonio - one of the highlights of 10 Best Road Trips near San Antonio (Read all about San Antonio here)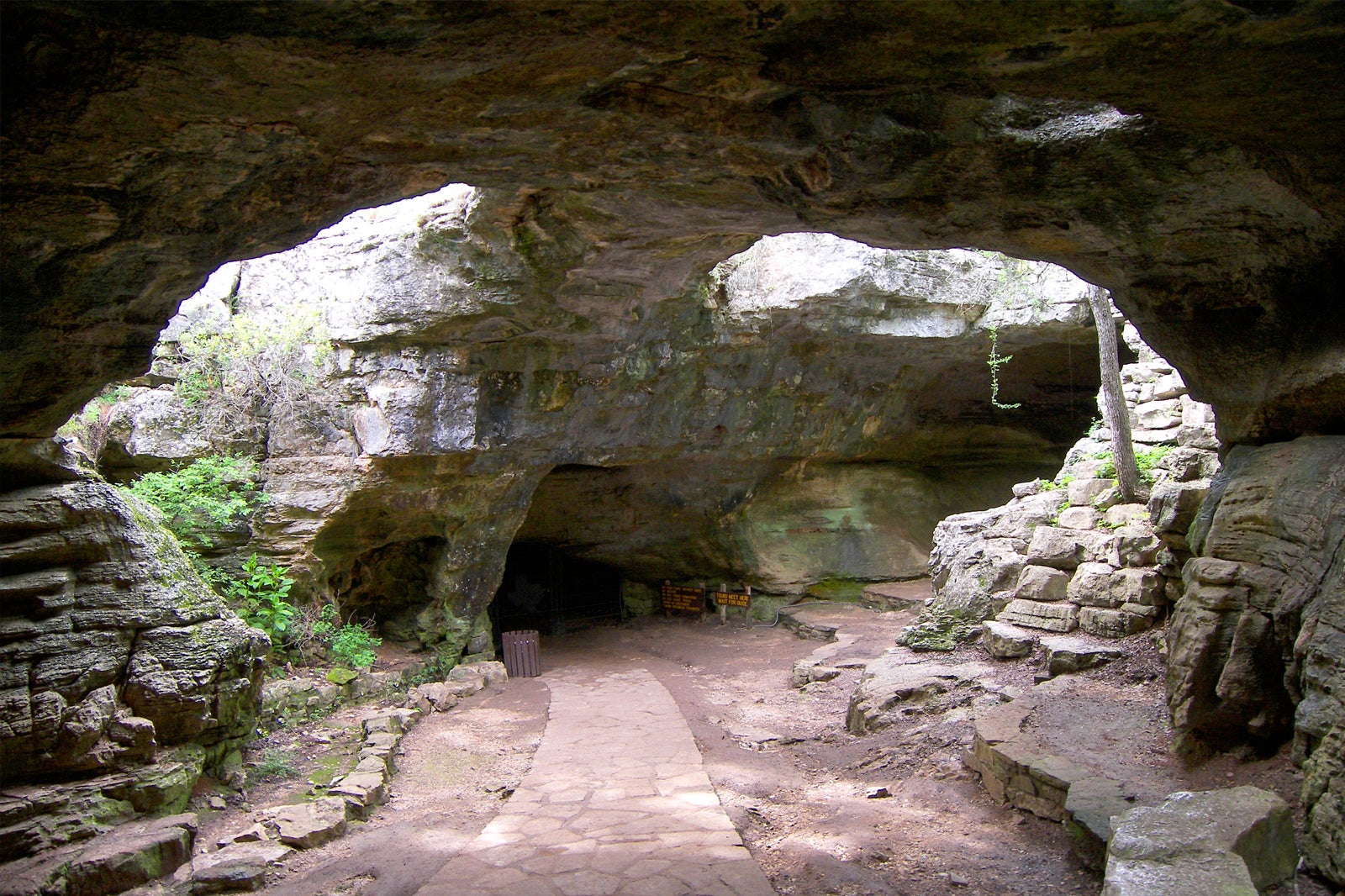 What are the highlights of Longhorn Cavern State Park?
All visits to Longhorn Cavern State Park must start with either the Walking or Wild Cave Tours of the namesake Longhorn Cavern. To protect the fragile environment, access to the cavern is only possible on one of these guided tours.
The 90-minute Walking Tour follows an ancient underground riverbed and room after room of incredible geological marvels. After descending 130 ft below ground, you can explore the sparkling Hall of Diamonds and rugged Gunpowder Room.
Alternatively, the 3-hour Wild Cave Tour is a more primitive experience. You crawl and wriggle through undeveloped caverns, getting dirty and wet, but which is a lot of fun throughout the journey. You even receive a free Wild Cave Tour Finisher T-shirt to commemorate your achievement. Finish your adventure with an open-air walk along the above-ground nature trail or with soft-serve ice cream at the onsite deli-snack bar.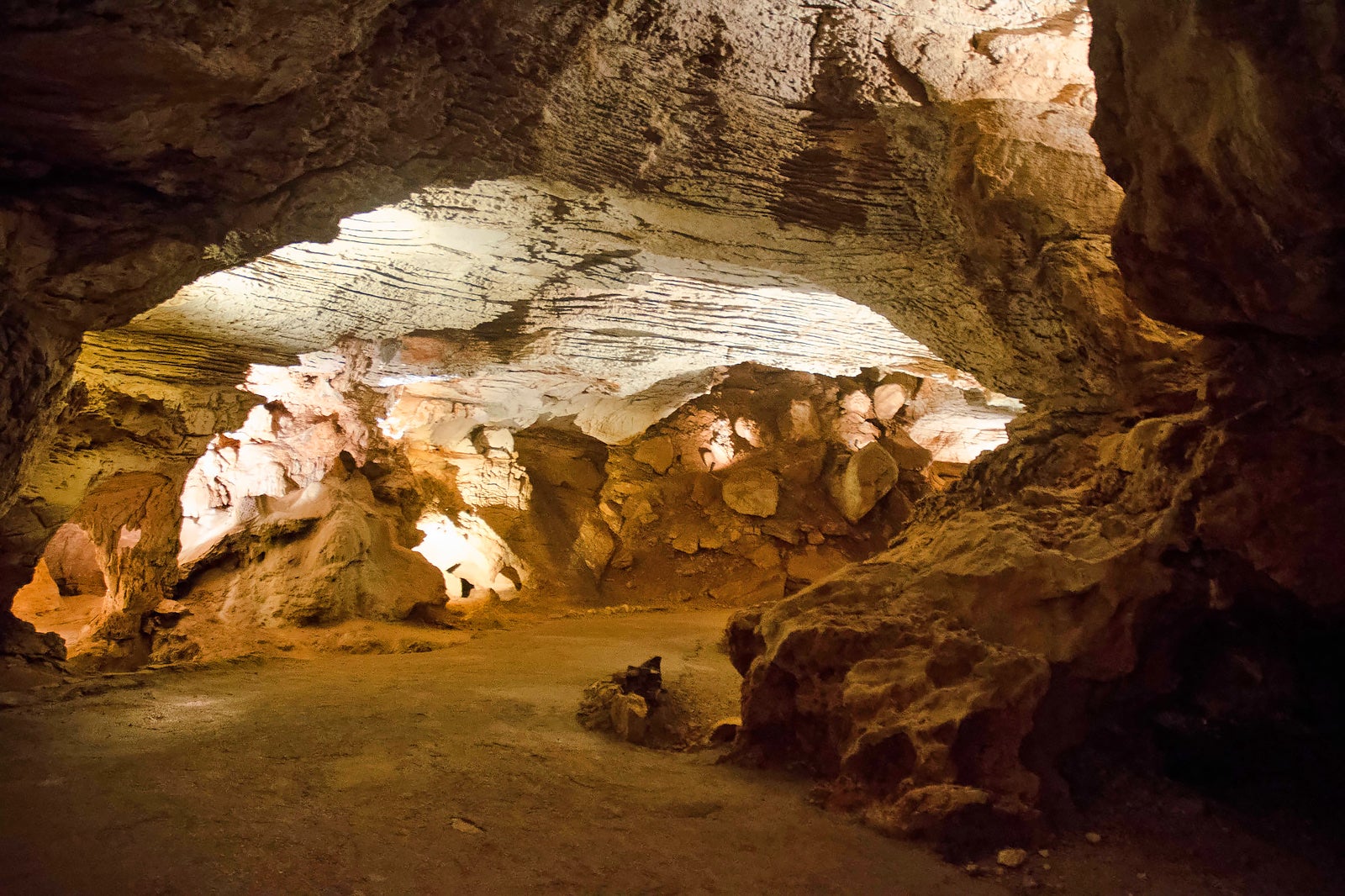 A brief history of Longhorn Cavern State Park
To appreciate the unique history of this state park, you must understand its natural and cultural-historical influences. Crafted by numerous underground lakes that dissolved and eroded rocks over millions of years, the park is an example of the powerful results of slow-moving water cutting deep into the limestone. The result is an array of wonderful stalagmite rock formations, gaping sinkholes, sparkling crystals, and bizarre rock carvings only nature could've created.
Longhorn Cavern's cultural history rivals its natural one thanks to its legendary reputation in local folklore. The cavern has had many unique lives before becoming a tourist attraction of Texas. It served as the council meeting room of local Comanche tribes, a hideout of famous Wild West outlaw Sam Bass, and the site of a raunchy prohibition-era speakeasy.
During the 1930s, the Civilian Conservation Corps went to work with picks and axes for 8 years to excavate the rock, eventually resulting in the accessible cave we have today.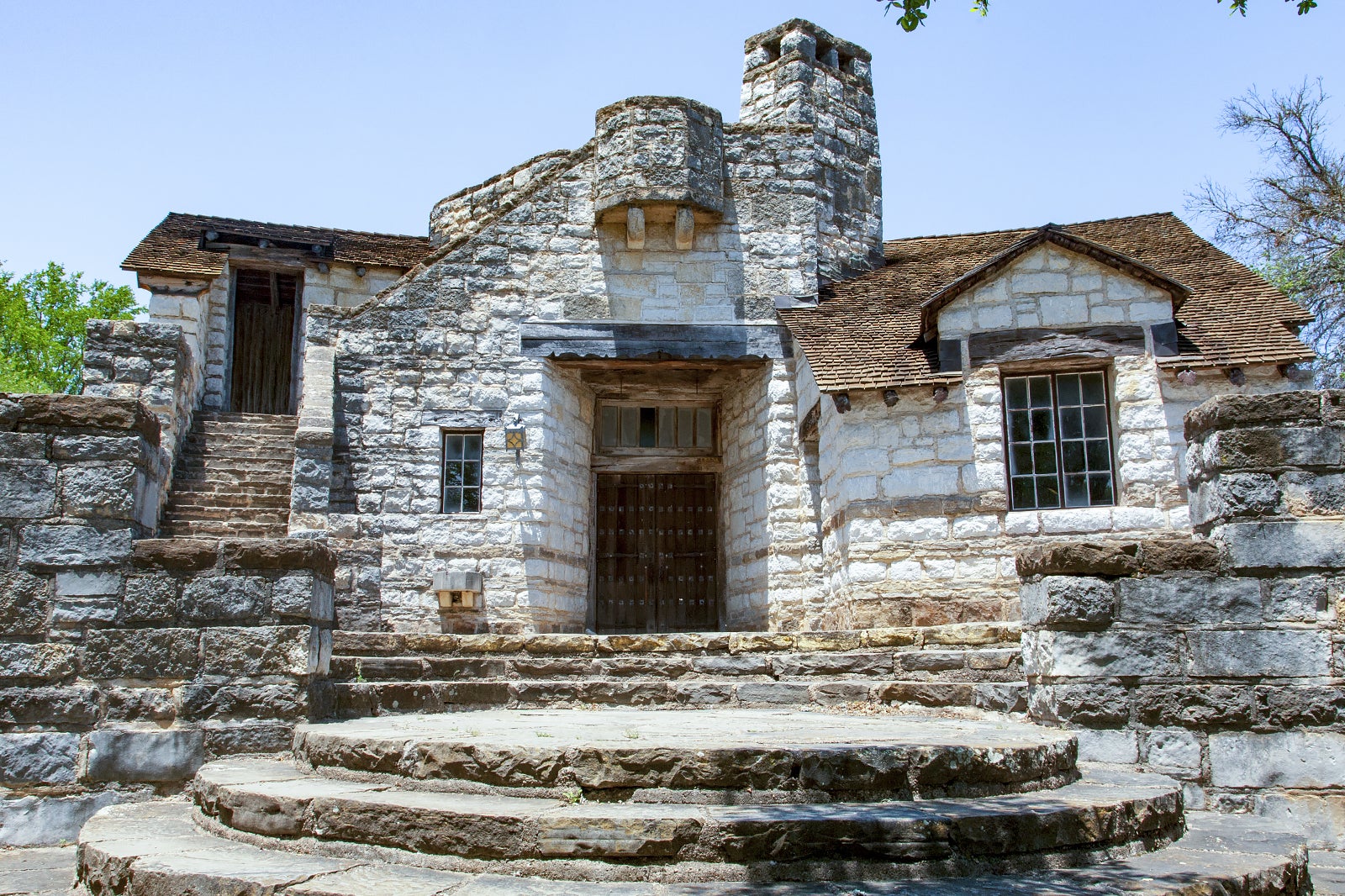 Good to know about Longhorn Cavern State Park
Longhorn Cavern State Park is around 100 miles north of Downtown San Antonio. It opens every day of the year except Christmas. Rest assured, any time of the year is a good time to visit. Thanks to its underground positioning, the cavern stays at a mild 68°F year-round. Just make sure to wear closed-toed shoes with tread for better traction on the rocks. Unlike most Texas state parks, Longhorn Cavern is actually free to enter, but cavern access is only via one of the 2 paid tours.
If you're looking to camp and spend a few days exploring the Hill Country, check out the neighbouring Inks Lake State Park or enjoy water sports on Buchanan Lake. A stop by the Bavarian-inspired Falkenstein Castle is a must-do activity, as the residence towers over the area.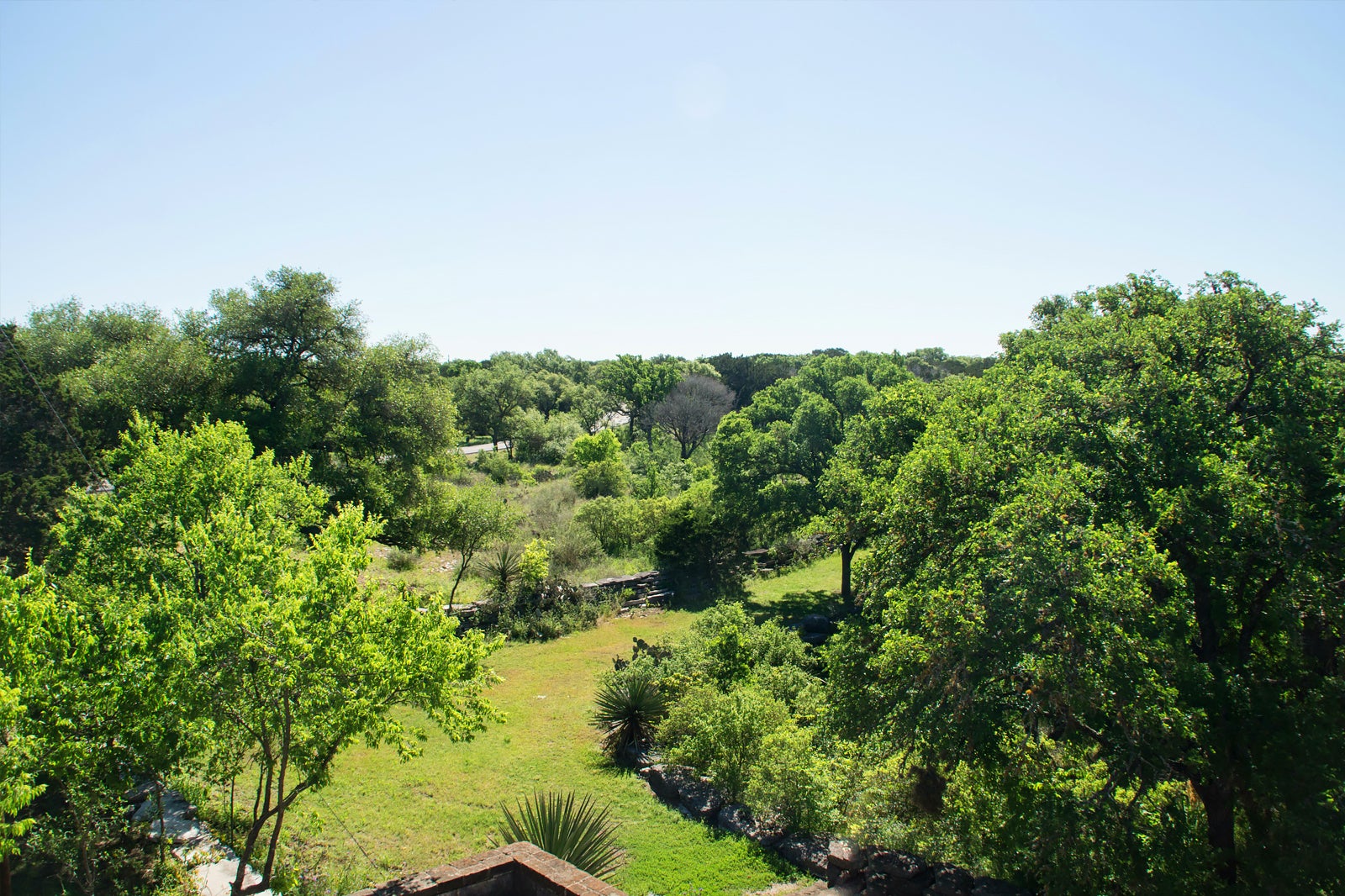 Longhorn Cavern State Park near San Antonio
Location: 6211 Park Road 4 S, Burnet, TX 78611, USA
Open: Daily from 9 am to 6 pm
Phone: +1 512-715-9000
Back to top