Martin Luther King Park in San Antonio
Sizable Neighbourhood Park Offering Outdoor Activities
Martin Luther King Park is an expansive outdoor space rich in history and recreational options. Located a couple of miles east of Downtown San Antonio, the park is a short walk from the AT&T Centre. It's sandwiched by the Wheatley Heights and Eastwood Village neighbourhoods.
Enjoy a picnic or grill out with friends and let the kids explore the creatively designed playgrounds. For those looking to raise their heart rate, check out the asphalt tennis courts, paved bike trails, or quarter-mile shaded hiking trail cutting through the heart of the park. It also plays host to a plethora of summer events from local food drives to races and plenty of intramural leagues.
The Martin Luther King Park is a quintessential meeting place in San Diego, bringing the local community and visitors together in a beautiful green space.
What are the highlights of Martin Luther King Park?
The biggest attraction of the park is the stunning Salado Creek Greenway. A multi-use trail that runs alongside Salado Creek, transporting you through a tranquil green oasis and helping you forget you're even in a city. At 19 miles long, the Greenway starts in Southside Lions Park and runs north to its terminus at the Jack White trailhead.
Another highlight is the modern Wheatley Heights Sports Complex. Housing a 5,000-capacity football stadium, a 9-lane all-weather track, an amphitheatre and much more, this really is a premier complex to catch a game of any kind. For the sports aficionados, make sure to head 1 mile north on the Greenway to spend an evening at AT&T Centre, home to the 5-time NBA Champion San Antonio Spurs basketball team.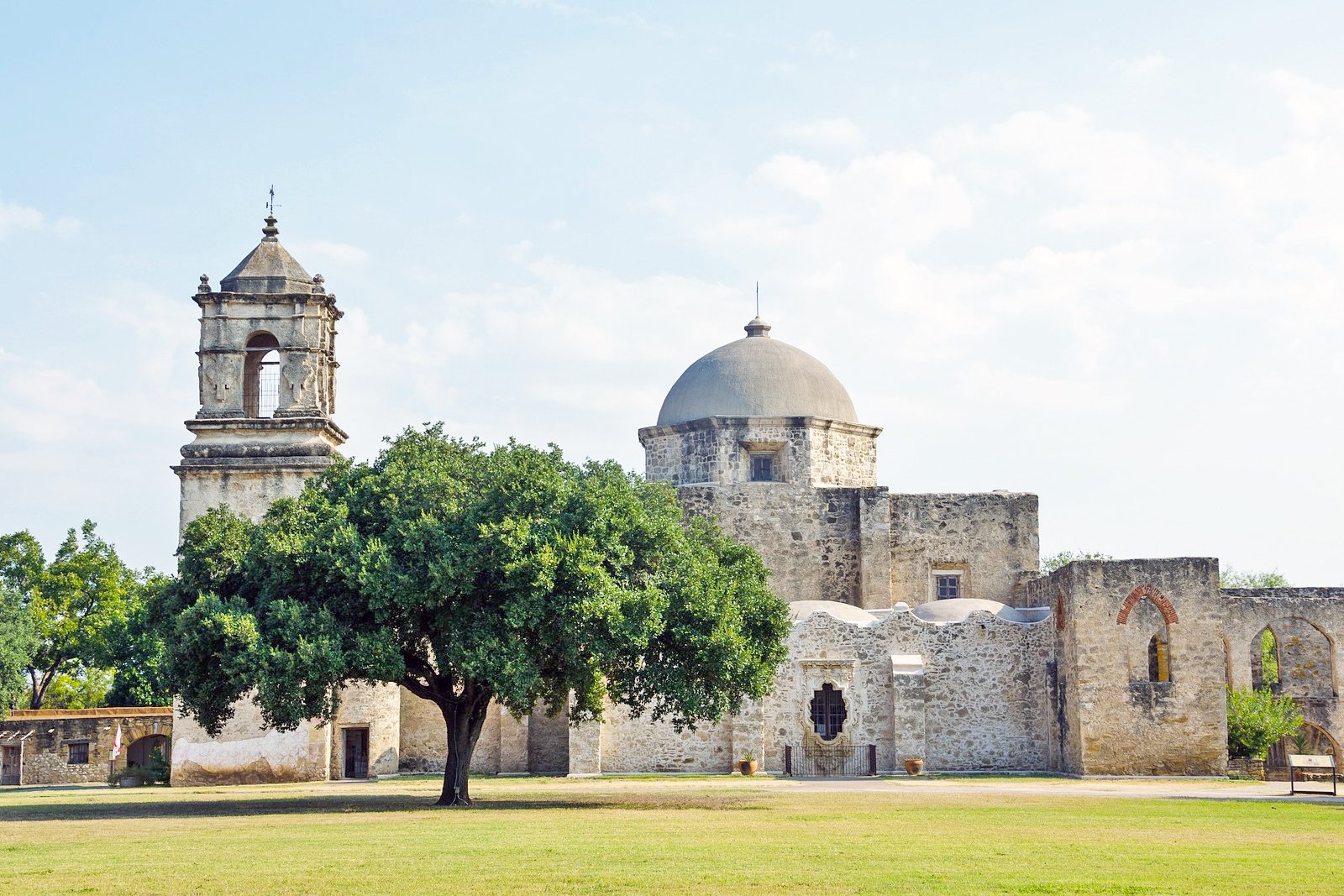 What to do near Martin Luther Park?
San Antonio is not just a city of beautiful green spaces but is also rich with history. Make sure to reserve a day to head downtown and visit the famed Alamo – an ornate fortress that played a significant role in American history. Pair this with a post-tour visit to the San Antonio River Walk.
For more historical understanding, check out the San Antonio Missions National Historical Park, located just south of the city. This large park is home to 4 of the 5 original mission enclaves that helped establish and sustain the population of San Antonio during the 1600s. It also has a substantial bike trail connecting the missions, so opt for a week-long bike rental to explore all of what San Antonio has to offer.
Good to know about Martin Luther King Park
The Martin Luther King Park is open 24/7 and provides substantial onsite parking. If you're planning a group gathering, make sure to get there early on weekends. The grills and pavilions are rather basic, so bringing your own supplies is a must.
Due to its location along the Salado Greenway, you have extensive access to much of the east side of San Antonio by bike.
Martin Luther King Park in San Antonio
Location: 3503 Martin Luther King Dr, San Antonio, TX 78220, USA
Phone: +1 210-207-7275
Back to top