St. Mary's Strip is known as the entertainment mecca of San Antonio and a party central in this electric Texas town. Less than a 10-minute drive from downtown, it gives locals refuge from the River Walk's frenzy of tourists. With its pulsating nightclubs and jukebox joints, the Strip lets you boogie till the break of dawn. Live music sets the tone, and it's good times whichever watering hole you step inside.
The winding entertainment corridor of Tobin Hill first made headlines for its 15,000-person MTV bash in 1990. After a 20-year-long downturn, St. Mary's Strip had a renaissance of new clubs and live music venues. In recent years, it has grown into a hotbed to hear every imaginable musical genre. From pop and indie rock to rap and electronic, this is San Antonio's spot to discover future big-time artists.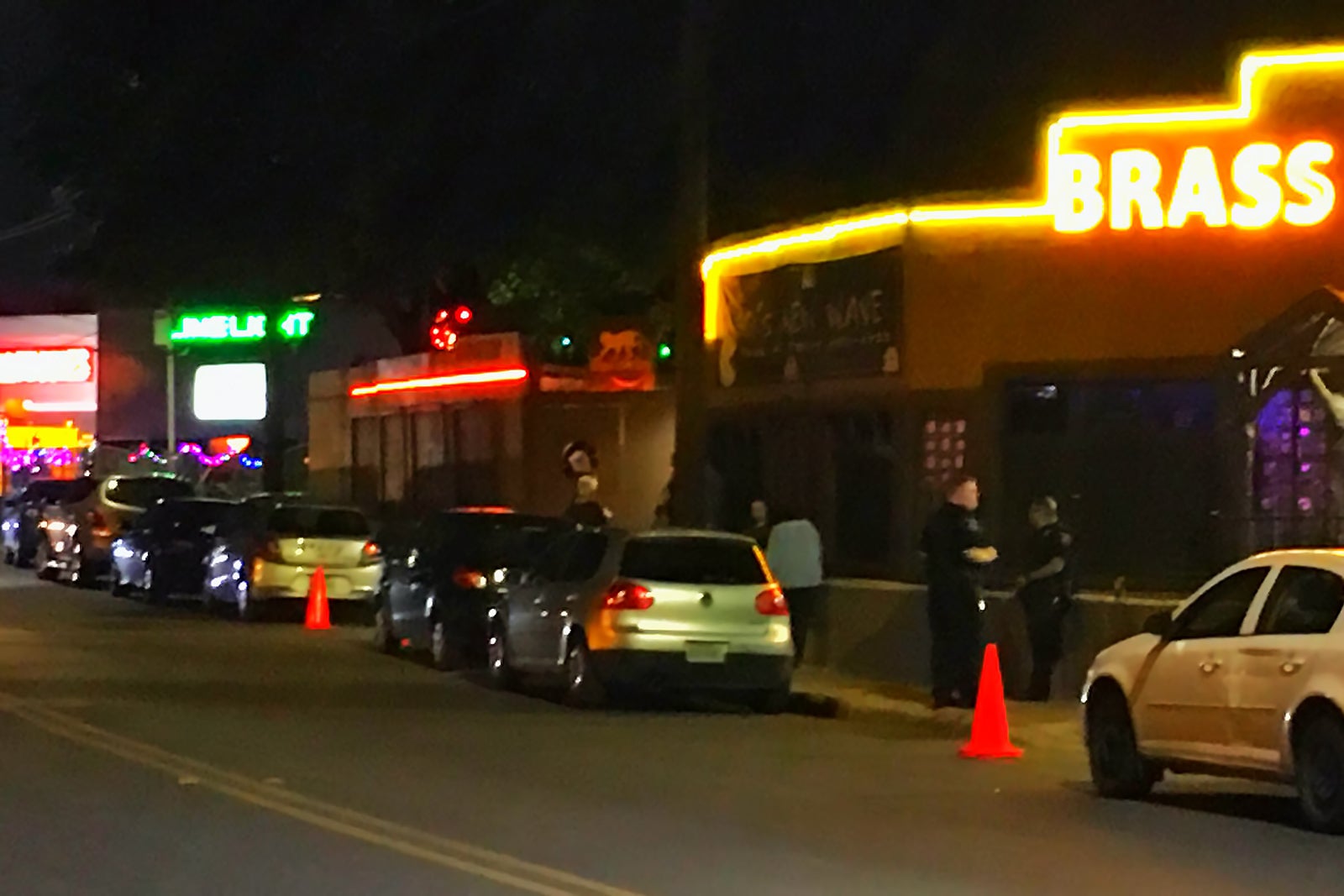 What are the highlights and features of St. Mary's Strip?
From Grayson Street to Mistletoe Avenue, St. Mary's Strip has an all-star lineup of nightclubs, restaurants, and retail stores. While waiting for your favourite acts to take the stage, delight your taste buds with irresistible worldly cuisines.
The Cookhouse pairs cold beer with mouthwatering Cajun bites, while Demo's Greek Food serves Greek dishes with a side of live tunes and belly dancing. El Milagrito Cafe is your go-to spot for a filling Tex-Mex breakfast after a chaotic night of dancing or bar-hopping.
Speaking of rowdy bars, Faust Tavern is a hole-in-the-wall dive with a rocking vibe for metalheads. Play pool with your buddies at Joey's or pretend you're living in the roaring '20s with a cocktail at TBA.
Before you hit St. Mary's Strip's hottest clubs, find the latest fashion accessories at Montage to complete your outfit. Aspiring rockstars will find top-notch gear at Robot Monster Guitars, and High Wire Arts entices artists with inspirational performances.
Where to enjoy live music at St. Mary's Strip?
Live music venues are the lifeblood of St. Mary's Strip, and tunes reverberate from every corner. Although Austin usually gets the nod for live acts in Texas, the Strip is San Antonio's answer to shake up the Lone Star music scene.
Limelight remains a San Antonio staple featuring international acts and rising local talent in many genres. Paper Tiger is a new kid on the block that helped the resurgence of indie music in San Antonio. For a more laid-back vibe, visit the Squeezebox to hear Oldies tunes.
DJs at the Brass Monkey encourage you to hit the dance floor, and Hi-Tones cranks up the energy with local musicians. Possibly the funkiest venue on the Strip, Rumble hosts live acts at a converted gas station.
Tycoon Flats offers a more family-friendly atmosphere with delicious beer and easy-going tunes. And to watch up-and-coming DJs, find a seat at the Amp Room's Rock 'n' Roll Lounge.
Good to know about St. Mary's Strip
For San Antonio travellers based in the Tobin Hill neighbourhood, there are several worthy attractions close to St. Mary's Strip. Set along the San Antonio River, Brackenridge Park has beautiful walking paths and landscaped gardens.
The San Antonio Zoo lets you meet hundreds of exotic species and relax on a delightful train ride. Pearl Brewery is an underrated shopping complex with an extensive farmer's market that visitors often overlook.
If you don't have a car in San Antonio, St. Mary's Strip is well-connected by public transport. The 8 route on San Antonio's VIA Metropolitan Transit makes multiple stops on North St. Mary's Street.
After visiting famous San Antonio attractions, like the Alamo, Riverwalk, and Shops at Rivercenter, a 20-minute bus ride takes you to St. Mary's Strip. You should know that buses don't make stops during late-night hours. To save money on Uber or taxi rides, book accommodations within walking distance from North St. Mary's Street.
St. Mary's Strip in San Antonio
Back to top