10 Best Things to Do in Los Angeles
What is Los Angeles Most Famous For?
Some of the best things to do in Los Angeles are often associated with the city's glamour, fame, and fortune. The city has plenty of Hollywood studios that are open for tours, designer brands lining upscale shopping streets, and large mansions in Beverly Hills. If you're lucky, you may even spot Hollywood's A-listers going about their day on the city's many tree-lined boulevards.
Families can enjoy hours of fun at elaborate theme parks, Santa Monica Pier, and Griffith Park, while music lovers can enjoy classical and contemporary music at numerous concert halls within Los Angeles. The city features a seemingly endless list of attractions and activities to suit just about any traveller, so we've compiled a handy guide of spots Los Angeles is most famous for.
What are the best things to do in Los Angeles?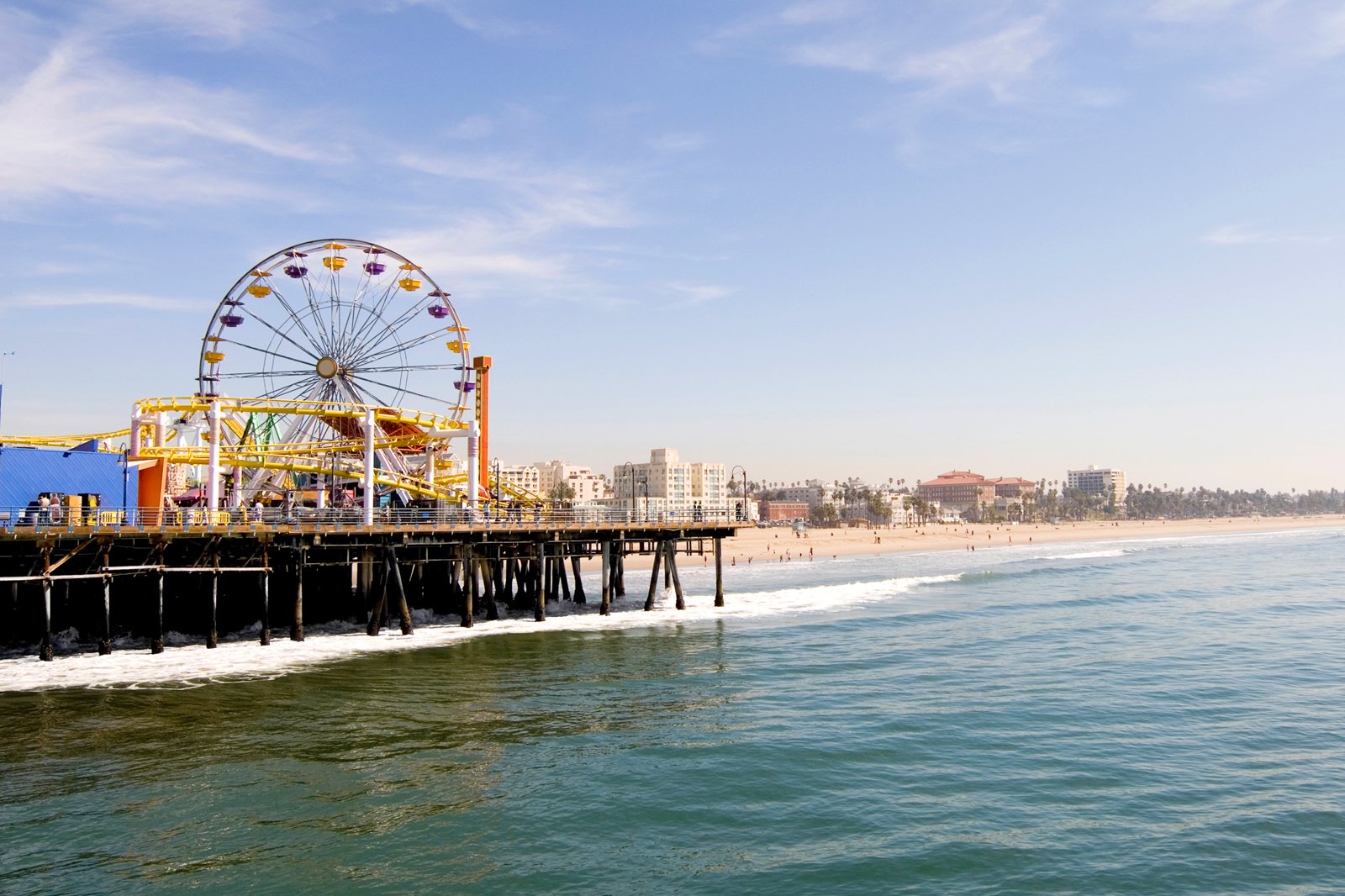 Start the day at Santa Monica Pier
Ride the Ferris wheel for views of the Pacific Ocean
Santa Monica Pier attracts families with its beachfront promenade and fair-like atmosphere. Its impressive carnival rides and kid-friendly games are some of the most exciting things to do in Los Angeles. Founded in 1909, this traditional amusement park is where you can ride the iconic Santa Monica Pier Carousel, which dates back to the late 1930s.
Fairground rides typically cost between $5 and $10 each. Cycling is a popular activity as the pier features a 26-mile-long pathway that runs parallel to the Pacific Ocean. Fitness enthusiasts can work out at an outdoor body-building gym located south of the pier.
Location: 200 Santa Monica Pier, Santa Monica, CA 90401, USA
Phone: +1 310-458-8901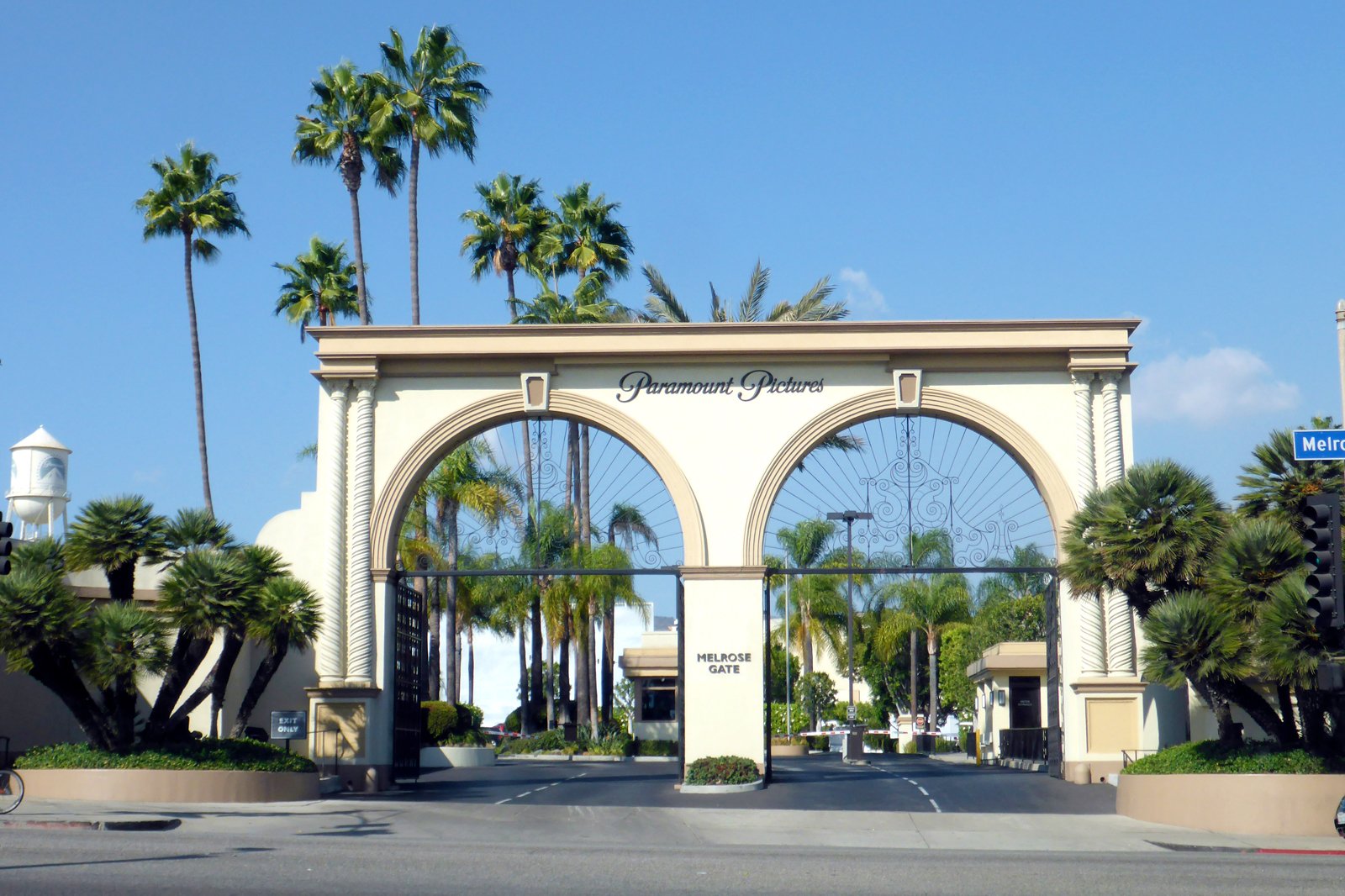 Must-See: Paramount Pictures Studios
Join the 2-hour tour to see studio sets of your favourite TV shows
Paramount Pictures Studios offer daily tours of its many movie sets and sound stages for about $58 per person. The 2-hour studio tour takes place in the morning and afternoon, with a guide sharing interesting facts about this renowned film studio.
You may even catch some of your favourite TV shows being filmed during your tour. If you're a fan of ghost stories, Paramount Pictures Studios' After Dark tour is a 2.5-hour-long walking tour that includes a visit to the Hollywood Forever Cemetery.
Location: 5515 Melrose Ave, Los Angeles, CA 90038, USA
Open: Daily from 9am to 8.30pm
Phone: +1 323-956-1777
photo by Coolcaesar (CC BY-SA 4.0) modified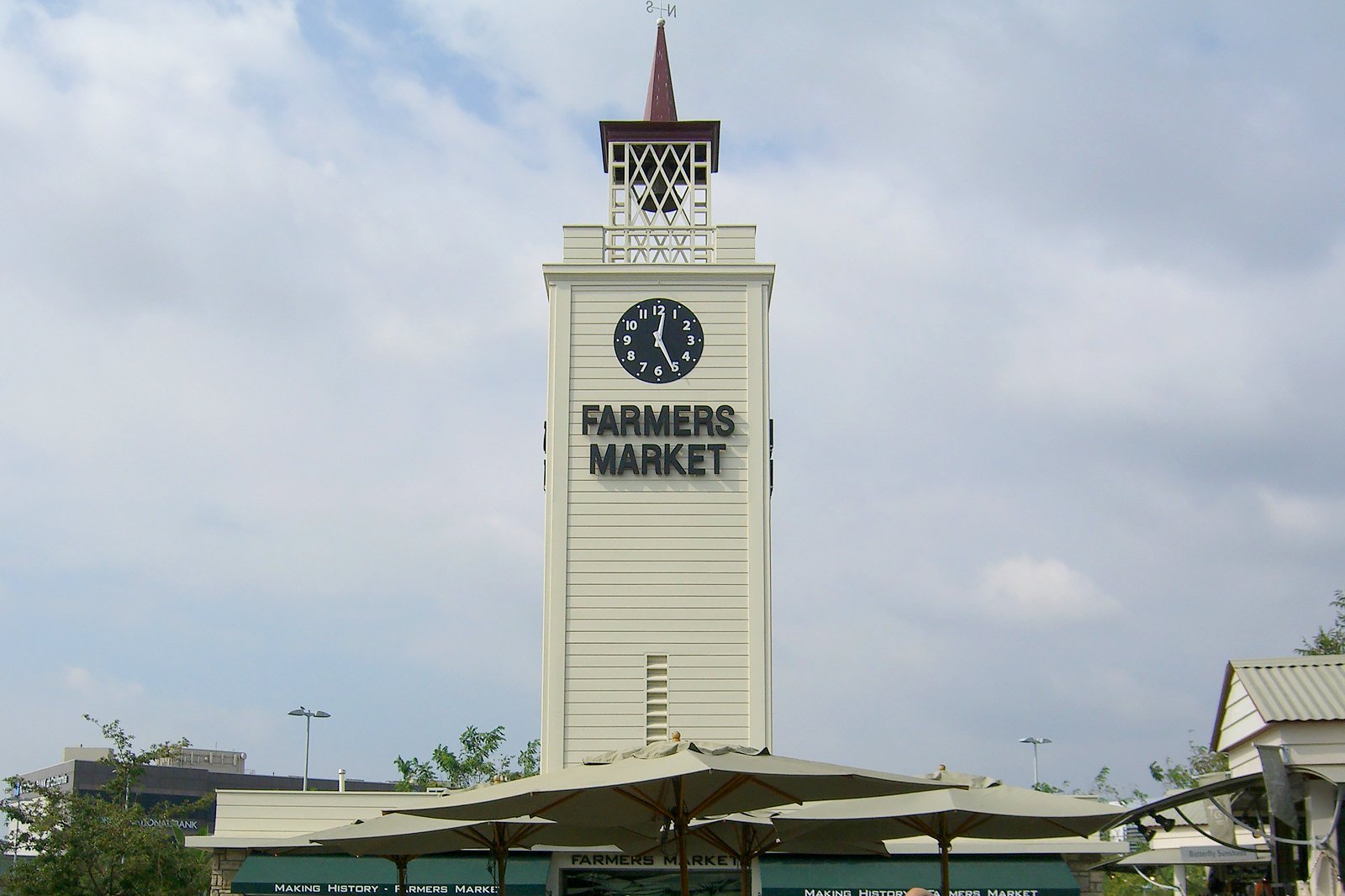 Snack at the Original Farmers Market
Grab a California roll at this foodie market
The Original Farmers Market attracts foodies with its extensive range of fresh produce and food vendors. The marketplace dates back to 1934, and has since attracted many Hollywood icons over the years, including Ava Gardner, Marilyn Monroe, and Shirley Temple.
Today, you can find a variety of cuisine and sweet treats, from Texan barbeque, burgers, and pizzas, to sushi, Chinese stir-fries, and paella. There are also plenty of things to do in Los Angeles' famous marketplace – on Friday nights, you can enjoy live music for free, as well as annual celebrations such as Christmas, Hanukkah, and St Patrick's Day.
Location: 6333 W 3rd St, Los Angeles, CA 90036, USA
Open: Monday – Friday from 9am to 9pm, Saturday from 9am to 8pm, Sunday from 10am to 7pm
Phone: +1 323-933-9211
photo by Infernalfox (CC BY 2.5) modified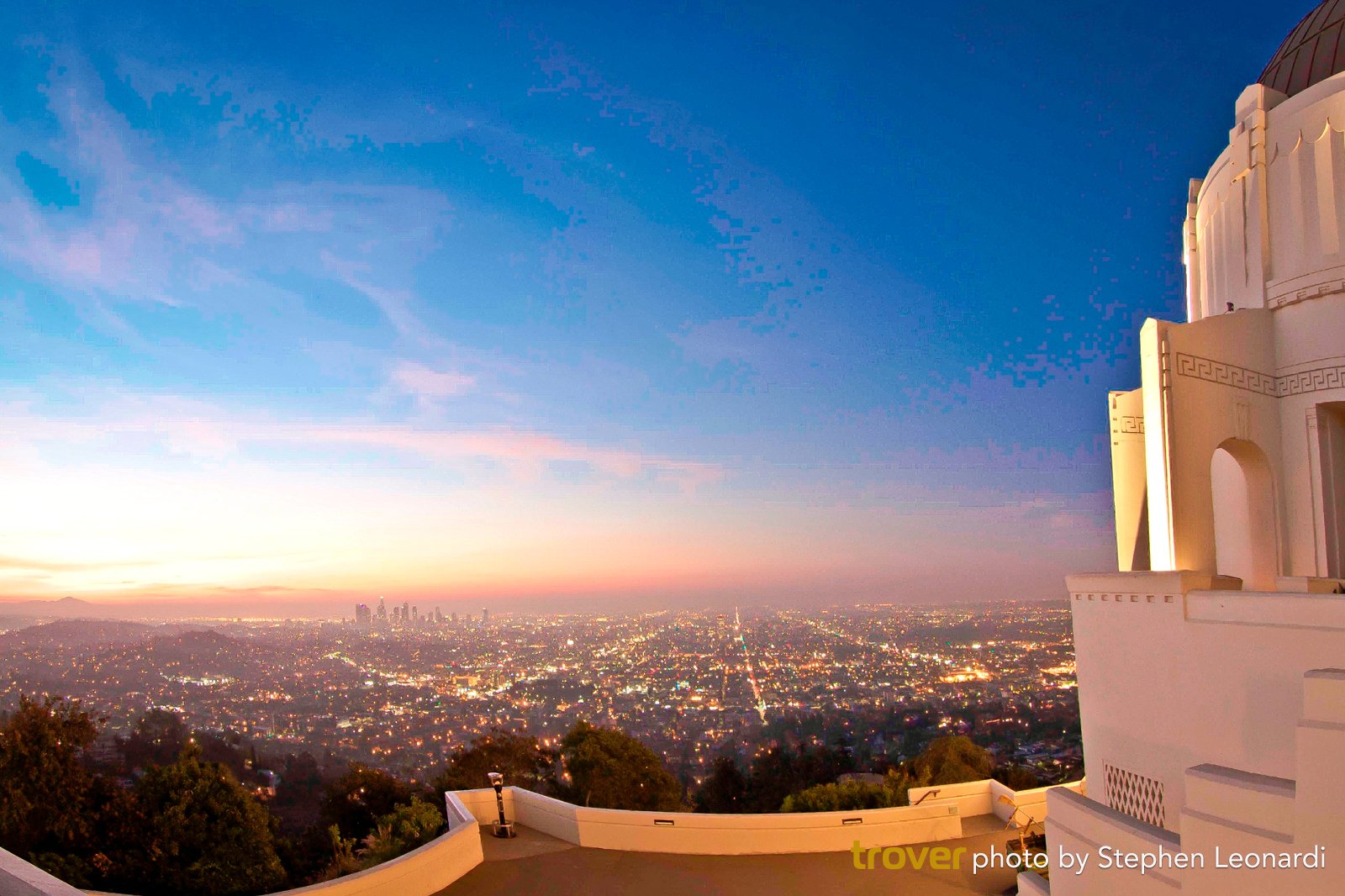 Get active at Griffith Park
Enjoy views of LA at the Griffith Observatory
Griffith Park, located 2.5 miles east of the Hollywood Bowl, is one of the largest municipal parks in the USA. It offers a variety of things to do in Los Angeles for visitors of all ages, including hiking, golfing, cycling, and horseback riding. There are over 50 miles of trails, many of which are set close to waterfalls and lagoons within the park.
You can also visit rare wildlife at the Los Angeles Zoo & Botanical Gardens, catch a concert at the Greek Theatre, and enjoy panoramic views of Los Angeles at the Griffith Observatory.
Location: 4730 Crystal Springs Dr, Los Angeles, CA 90027, USA
Phone: +1 323-913-4688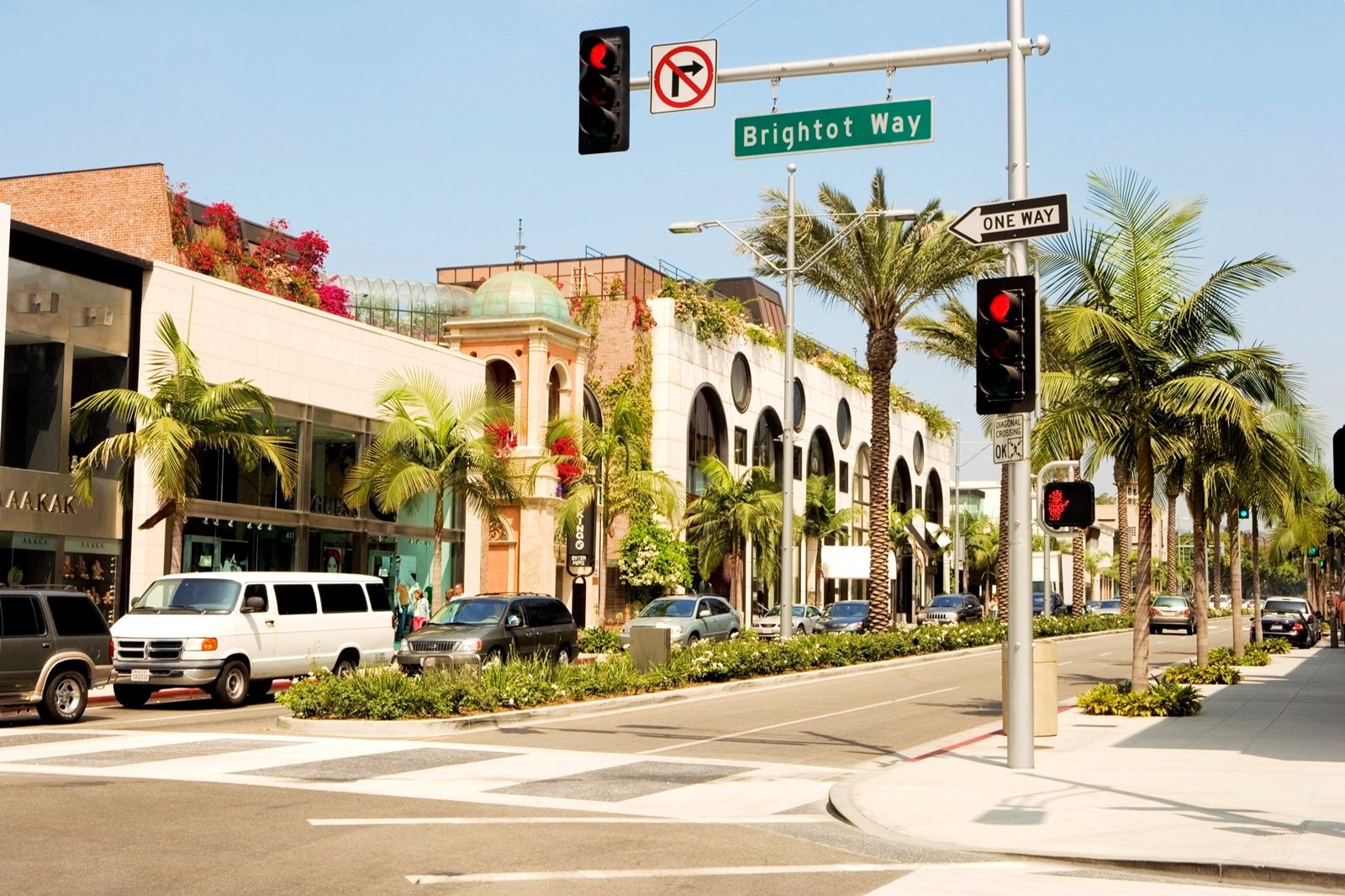 Shop at Rodeo Drive
Look out for celebrities at this upscale shopping street
Rodeo Drive is where you may spot Hollywood's rich and famous going about their day in Los Angeles. This 2-mile-long shopping street has over 100 designer boutiques and jewellery stores, such as Gucci, Dior, Harry Winston, and Giorgio Armani.
There are plenty of 5-star hotel spas and beauty salons that offers nail services, body massages, and facials – enjoying a spa day is a popular thing to do in Los Angeles if you want to experience life as a Hollywood celeb.
Location: 328 N Rodeo Dr, Beverly Hills, CA 90210, USA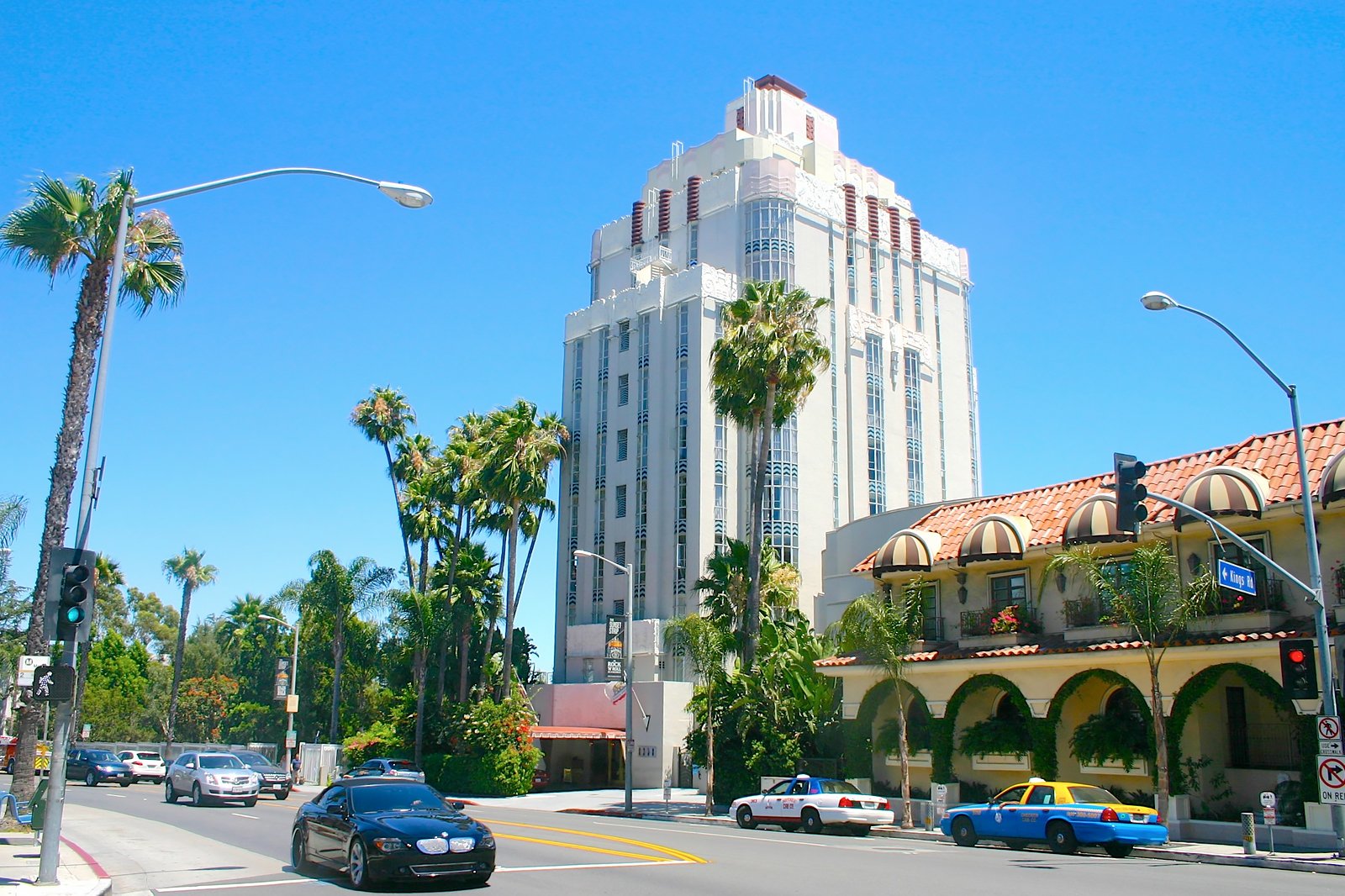 Explore Sunset Boulevard
Go for a drive along the palm-lined Sunset Strip
Sunset Boulevard and the streets around it are lined with palm trees and neon-lit billboards, resulting in beautiful snapshots. The most popular street is called Sunset Strip, which runs through Hollywood and Beverly Hills.
Here, you can enjoy live music and stand-up comedy at legendary spots such as The Roxy Theatre and The Laugh Factory. There are also plenty of excellent clubs and bars to hit up in the evenings.
Location: Sunset Blvd, West Hollywood, CA 90069, USA
photo by MikeJiroch (CC BY-SA 3.0) modified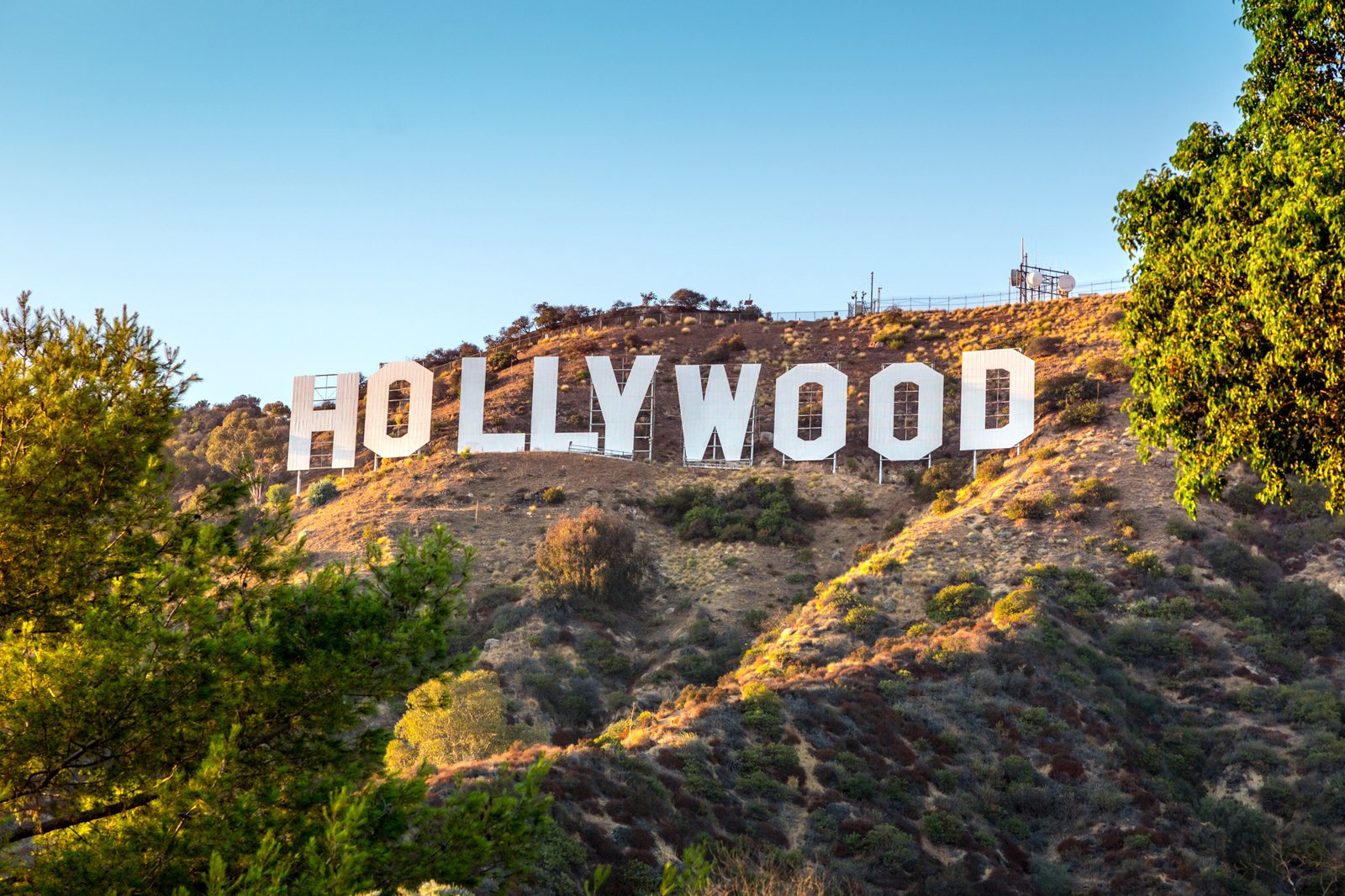 Must-See: Hollywood Sign
Head to Lake Hollywood Park for the best view
The iconic Hollywood Sign, standing at 44 feet, can be spotted from just about anywhere in downtown Los Angeles. Erected on Mount Lee in 1923, there are 3 hiking trails leading to the sign, with the shortest one spanning 3 miles and starting at the Griffith Observatory parking lot.
If hiking to the summit sounds too strenuous, make your way to Lake Hollywood Park, which has a great viewpoint of the landmark. Taking a photo of yourself with the sign in the background is one of the best things to do in Los Angeles.
Location: Los Angeles, CA 90068, USA
Phone: +1 323-258-4338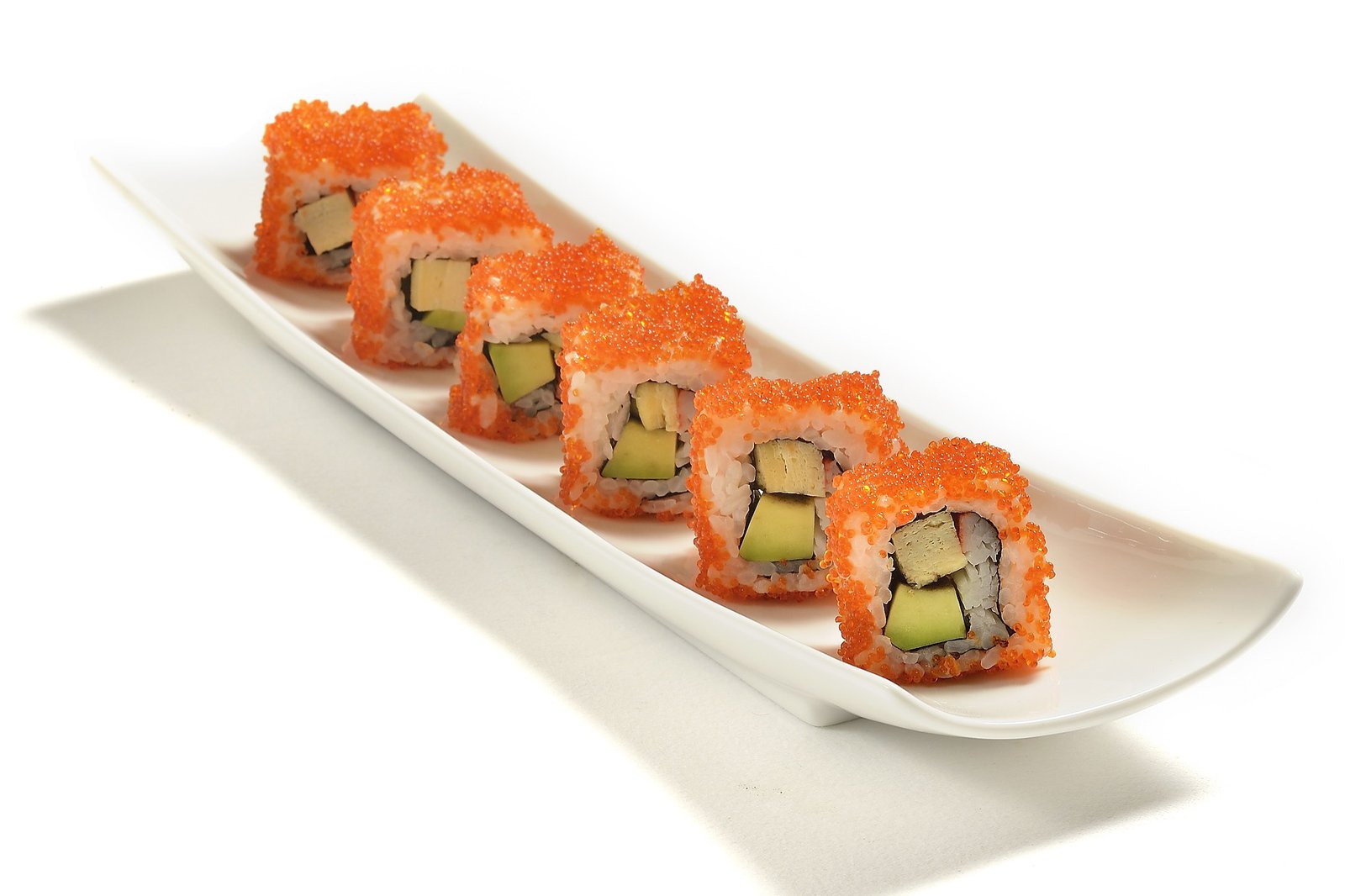 Eat California roll
Enjoy this fusion snack while learning about Japanese culture in Little Tokyo
The California roll is an inside-out maki (roll) that's made by rolling rice, seaweed, imitation crab, sliced cucumber, avocado, and sesame seeds. Locals claim that it dates back to the 1960s, and the best place to enjoy this fusion roll is in Little Tokyo.
Also called Sushi Row, this busy foodie district is also where you learn about Japanese American history at its national museum, cultural and community centre.
Location: Little Tokyo, Central LA, Los Angeles, CA 90012, USA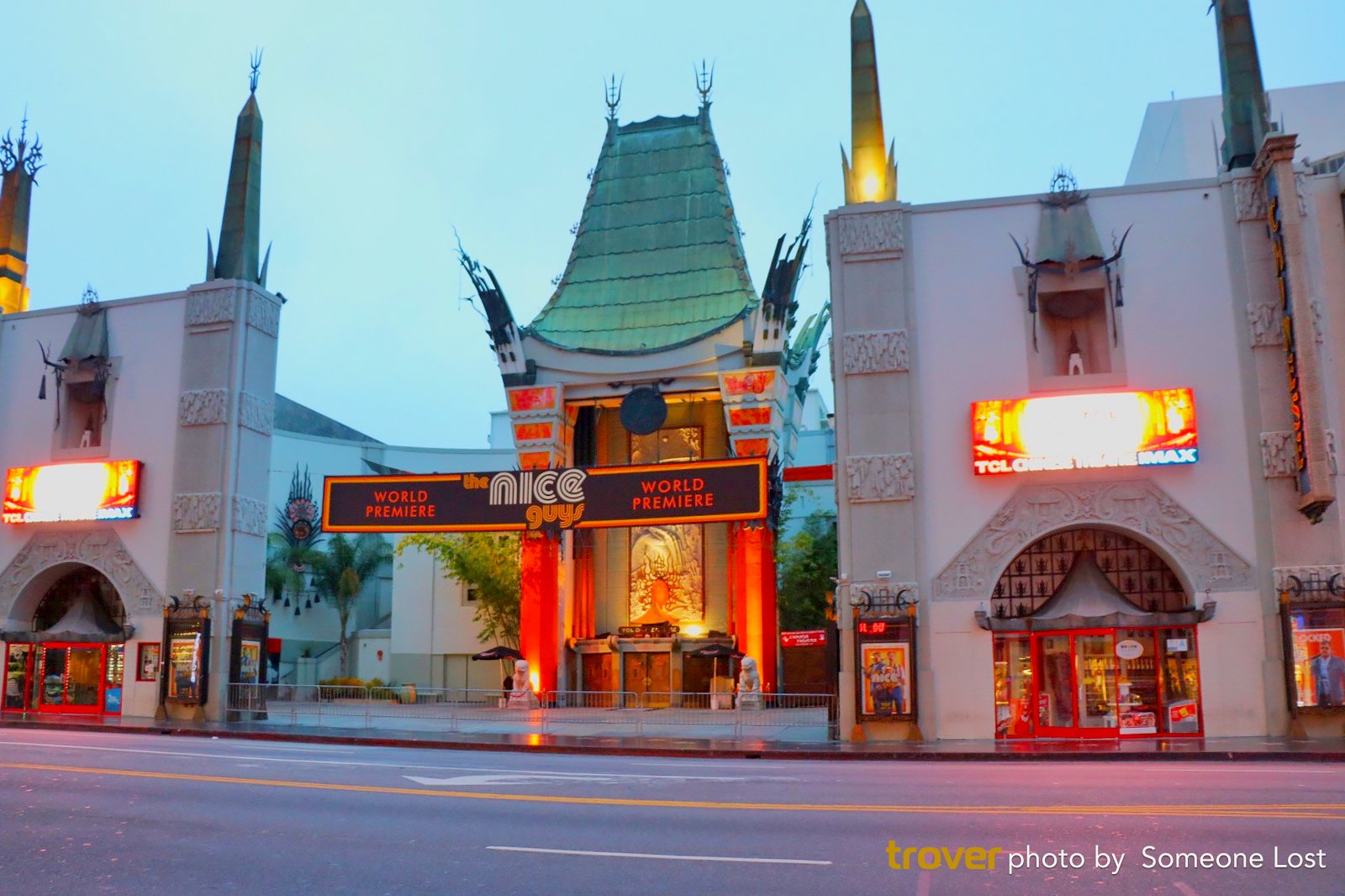 Go for a stroll along the Hollywood Walk of Fame
Pose for a photo in front of the TCL Chinese Theatre
The Hollywood Walk of Fame commemorates notable actors and filmmakers by memorialising their handprints, signatures, and nameplates with a large golden star. Located on Hollywood Boulevard, this area is often packed with camera-toting tourists looking to spot their favourites along the sidewalk.
Another common thing to do in Los Angeles is catching a movie premiere at the historical TCL Chinese Theatre, which has been showcasing the latest Hollywood films since 1927.
Location: N Highland Ave & Hollywood Boulevard, Los Angeles, CA 90028, USA
Phone: +1 323-469-8311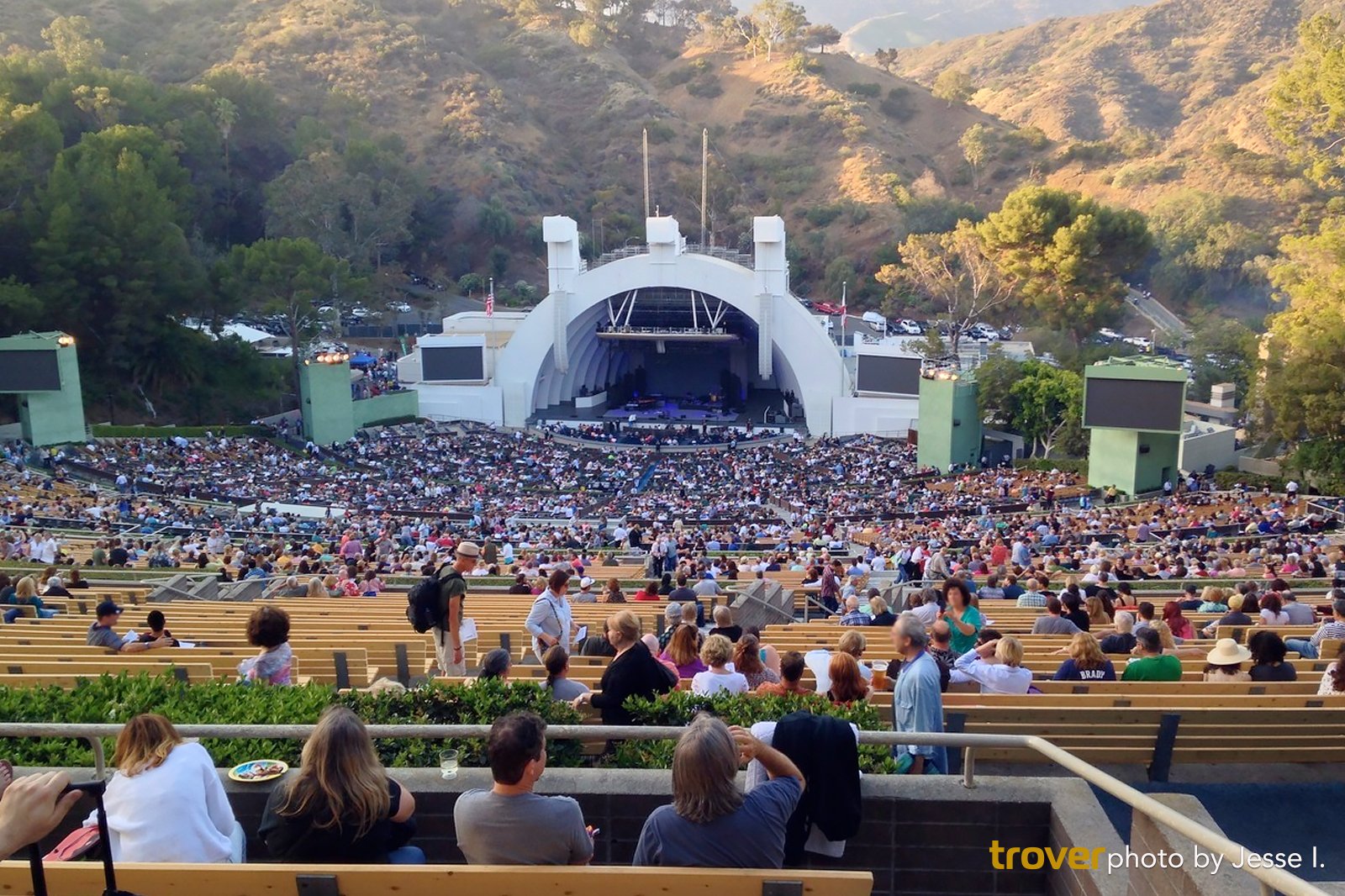 End the day watching a concert at Hollywood Bowl
Catch classical music by the Hollywood Bowl Orchestra
The Hollywood Bowl has been hosting some of the world's biggest concerts since 1922. Located 1 mile north of the TCL Chinese Theatre, the open-air amphitheatre can accommodate over 17,000 people at a time. Among the many music legends who have performed here are Elton John, the Beatles, and the Rolling Stones.
Fans of classical music can catch the Hollywood Bowl Orchestra, which comprises 80 musicians performing film scores, Broadway tunes, and jazz music.
Location: 2301 North Highland Ave, Los Angeles, CA 90068, USA
Open: Box office: daily from noon to 6pm
Phone: +1 323-850-2000
Couples
Families
Nightlife
Luxury