TOT Punta Cana Apartments
Arena Gorda, Playa Bavaro, Punta Cana, La Altagracia, 23301, Dominican Republic
Narrow reviews:
68 verified guest reviews
The following English reviews were posted by hotel guests from other countries
The front desk person was extremely helpful. He set us up in temporary room because we got there early. He was extremely helpful with food and towels.
Verified Orbitz guest review
Yo siempre voy a este complejo y me encantan las atenciones, lo amable que es el staff
Verified Expedia guest review
Great establishment and a great place to stay. Good staff
Verified Expedia guest review
Enjoyable stay
Quiet place. Enjoyed my stay. The grounds are well taken care off. Not far from beach. Was great price. Didn't have any real concerns. Would recommend renting a car or taxi is available but costly. Didn't use cleaning service so can not rate.
Verified Hotels.com guest review
really big rooms, clean. the wifi was good. everything was peaceful
Verified Expedia guest review
Awsome place
CLEANLINESS: The room and the hotel was very clean. They come every 2 or 3 days to clean your room. LOCATION: 8 min walk from the beach in a private street. Is good if tou have a car to go to restaurants because it's kind isolate area. The place is very quite and relaxing. APARTMENT AMENITIES: it's a studio with a really good tiny kitchen (microwave, frigobar, cups, pans, silverwares, sink, etc). BATHROOM: 2 showers, a lot of space, 2 sinks, big mirror. BEDROOM: queen bed, tv, table, sofa, etc. The pool is nice. It's all remolded and in excelent condition. I really liked to stay there and I do recomend.
Verified Hotels.com guest review
The manager was very nice and helpful. The place was being renovated. Bathroom drains did not work. Pool was clean. Needed more pool chairs. Bed was hard. AC was fine, but none in bathroom.
Verified Orbitz guest review
Apartmentsgreat potential under other management!
The room is quite large, though not well mainained. Restricted and very disaponting customer service. kitchen is not adecuately equiped, and most items are in a bad shape. Internet has a good reach, though slow compared to other sites in the area. Complianed with the manager about all listed issues, she assure that it would be taken care of, but nothing was resolved or even tried to fix, until we left. These apartaments have great potential under other management. Last, but not least, its about 10 walking minutes from bavaro beach, but don't expect any amenities, all listed sun loungers / umbrellas, etc, are from neighbour hotels and not available for TOT guests. You get the plain sand for your towel..
Verified Hotels.com guest review
No room when we arrived
TOT didn't have a room for us even though we paid in full through Hotels.com.
Verified Hotels.com guest review
The bedding were really dirty and with a really bad smell. In the morning the pipe water went out for several minutes.
Verified Expedia guest review
I like that they respond efficiently. Very much accommodating
Verified Expedia guest review
Excellent acceleration I appreciate it thank you so much all the time when you got good helpers anytime when you there are I appreciate it good time thank you so much
Verified Expedia guest review
The room we had was great and served its purpose. I wish they used the front office and the bar and restaurant there it was vacant unfortunately. Overall I truly enjoyed this place just wish they used th facilities more.
Verified Expedia guest review
Response by martin
Buenos dias Nos complace que haya tenido una grata estancia en nuestro Hostal, conocemos las limitaciones de nuestras instalaciones y estamos trabajando para mejorarlas, saludos
The space of the room is huge. It feels nice.
Verified Hotels.com guest review
Response by martin
gracias por su comentario, saludos
This is my second time visiting this property. It is in a nice quiet location and it has a lot of natural beauty. The staff is very friendly the Wi-Fi is good and the rooms are very large.
Verified Expedia guest review
Response by martin
Gracias por sus positivos comentarios, esperamos verle de nuevo con nosotros, saludos
Very good
Had a good time. It was like being home.
Verified Hotels.com guest review
The room itself was very nice. Wi-Fi did not work - it kept asking my PC for the router security password. Biggest problem is no one employee speaks English. The manager used Google translate with limited effectiveness. There is no beach access nearby. I checked out two days early to come home and have yet to see a credit for my unused days. My flight was at 7am so I tried to leave in my rental car at 4am. Only the Security Guard refused to open the gate for me. Took 10 minutes before he woke the manager up until I was allowed to drive out. Very bizzare.
Verified Expedia guest review
Big beautiful rooms perfect if you want to enjoy a quite relaxing vacation. It like renting a house has everything. Tastefully decorated with IKEA furnishings. Very quite. Like having your own resort. Downfall hard to find. Beach access is through another resort no beach chairs. No bar no restaurant on site need a car to go anywhere. But overall would recommend.
Verified Orbitz guest review
Very nice apartment
Very nice and clean apartment with modern upgrades. Only negative is that it was difficult to find on the map, and difficult to find the office, as it is in one of the apartment rooms.
Verified Hotels.com guest review
Apartments 10 minutes walk to the beach
The Apartments are in a close location to the beach. Fermin, the manager is a very nice and attentive person. No complaints from the staff. No place to eat at the apartments, you got to have a car to go to the center of Punta Cana to eat or buy food. I'd rather stay at an all inclusive resort next time.
Verified Expedia guest review
TOT Apartments.
When we first arrived, we were put in a very small unit with no real kitchen, which it was supposed to have. Nothing was quite ready for us, they had to turn on all the breakers, start up the electricity. The coffee maker and the tiny fridge did not work. After calling the manager to complain, we were moved to a much nicer full apartment that had a very nice kitchen. That apartment was very nice and was clean. The service and location were ok, a bit hard to find. The overall apartment complex could use a bit of a make over, peeling paint and looked run down. But for the price, we thought it was a good place - the apartment itself was very decent.
Verified Hotels.com guest review
Large clean room with few amenities
Very difficult to find since there is no signage. Also there is no lobby or office to check you in. There is a refrigerator with a bottle of water. There are no amenities on the property. The beach is a walk down a deserted service road. The closest restaurant is about a quarter mile away and doesn't open until 11:30 am. Bring your own food and drink. There is no ice on property or vending machines. It's clean with a pool. No other niceties The shower/tub didn't have a curtain and there was only a shower head so bathing was a messy endeavor. Water sprays over entire bathroom due to lack of any enclosure. Property is almost all vacant
Verified Expedia guest review
Nice hotel
Very nice hotel/apartment style However, very far from the main areas.
Verified Expedia guest review
Family Vacation
First time in Punta Cana and the experience was wonderful and the property grounds and room were excellent. I will definitely be back.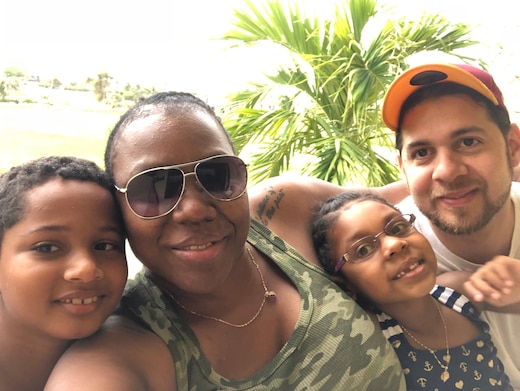 Verified Expedia guest review
Great value for your money.
Great value for your money. I travel for a living for a better airline. We stay at some very nice hotels. Their facilities is on the same scale as a Marriott or a Doubletree Hotel. The rooms were spacious a bathroom even had a Jacuzzi on the inside of it. The air conditioning was amazing. The hotel staff was very friendly. It is very quiet at this hotel. It is also across the street from the beach which also makes it And out deal place to go.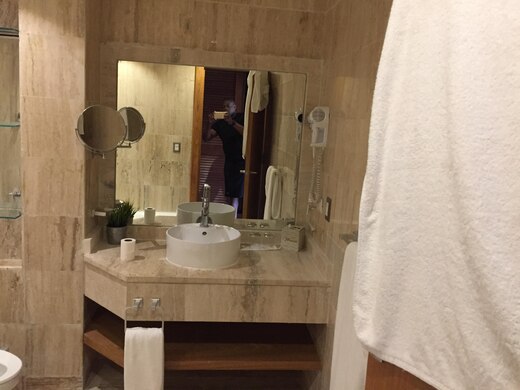 Verified Expedia guest review
Quiet Stay. Beach Close by.
Property was nice and quiet. Accommodations were clean and tidy. The place was a bit difficult to find. Luckily there was someone there to provide direction. Comfortable stay. Private residences/apartments. Short walk to beach. Wished I would have booked at an all inclusive resort. But these were definitely worth the price for accomodations. Definitely need a car if staying at this place. One single restaurant close by. Wristbands are needed to go onto all-inclusive resorts nearby. This place had a restaurant but it was not operative. Place had a pool.
Verified Hotels.com guest review
Security Gate
The one problem I have with this place is the security guard at the gate. Sleeps on the job and you have to beep the horn at all hours of the night to have him let you out or in.
Verified Expedia guest review
The apartment was BIG! it wasn't cleaned properly, but it was "ok" I guess. The apt and the place in general need maintenance! It's dated. The painting is falling off outside. Very ugly from outside. The mirror in the bathroom was stained, super blurry. The decoration was non existent. The fridge was too small for the apt. There was no stove. The pool was dirty and the entrance to the pool is messy. Good maintenance is all this place needs. It has so much potential.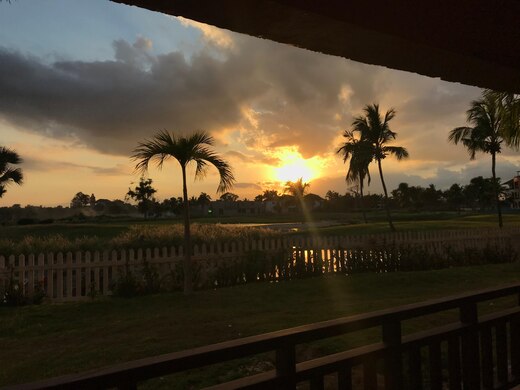 Verified Expedia guest review
Close to nothing
We paid for two nights and left after the first night. We were unable to shower because the lack of running water.
Verified Expedia guest review
Nice room
We stayed for only one night and had a pleasant stay. The room was nice, spacious and clean. However, they seem to be changing the hotel name or management and they aren't organized yet. It was hard to find where to check in. When we arrived at midnight, the gate was closed and we had to ask to be let in. When we checked out at 10:30am, the room they use as a lobby was closed and we had to call to figure out what to do with our keys. Otherwise, our stay was fine. Didnt try the pool or beach because of the rain.
Verified Expedia guest review
Nice but not what we reserved
My wife and I stayed here in the fall to preview its facilities for our stay with our daughter who was coming to visit us here in the DR. We ordered a room with 2 bedrooms both times which included a complete kitchen so that we could make some meals. The room was great in the fall and was exactly what we wanted; however, when we arrived this time they had overlooked that we wanted a room with 2 bedrooms and said that none were available. They did give us two rooms which helped but there was no kitchen to prepare any meals so we had to eat out more. Make SURE that you confirm the room with them several days in advance. Dominicans are not good at advance planning
Verified Hotels.com guest review
T O T apartments in Punta Cana Dominican Republic
My wife and I reserved a week's stay in one of the apartments at TOT. We arrived at the resort on Christmas Eve about 1:30am. But the driver took us to the Vick white sands resort because that's how Expedia labeled it. The man at the reception desk couldn't find our names on the registry and called around, finally he got in touch with the TOT caretaker and told us that he was waiting by the gate. Problem was that we still didn't know where it was. Dark as hell but the driver, Mr David Diaz , a wonderful man kept driving around until we found the place. It was literally about 300 yards away from the Vick resort's front desk. All that took about an hour. We reached our appt. just after 2:30am. The apartment was beautiful and clean, the staff were great. Some things about the property, pool pumps were not always turned on and one of the smaller pools was left with about a foot of water. Not working and, dead bugs, stagnant water. There's a water fountain about thirty feet long in the center of the complex that has not been turned on in a long time. The water is green and there's garbage in it. . The property is gated, a big plus but there's no address or name anywhere outside to identify it. again when it came time to depart on New Year's Eve the driver couldn't find us and that led to me making a lot of phone calls, afraid that we would miss our flight. The driver went to the Vick resort. The place can be made great if the owners would agreed on operational matters.
Verified Expedia guest review
Spacious. Quiet. Home away from home, and staff is always pleasant and ensures that the guest are comfortable during our stay.
Verified Expedia guest review
We didn't stay long but it's a beautiful place. The owner is very nice and understanding. I would definitely visit again.
Verified Hotels.com guest review
Peaceful and cozy. Not too far from shopping and beach. I would definitely stay again.
Verified Expedia guest review
Nice place close to the beach
This is a very nice place, very close to the beach. There's always some taxi service outside the gate if you don't want to take the FREE shuttle who is very handy cause they come every 2 hours and bring you to the San Juan Plaza where you can do some shopping and get some groceries to bring back and cook your own meals in the very nice kitchen area of your apartment. Everything is in the apartment to make you feel very comfortable and be able to enjoy your vacation. The staff and the director our very friendly and are always available to help you with any questions or any concerns that you have. Thank you again for everything you did for us and I'm sure we will see you again soon!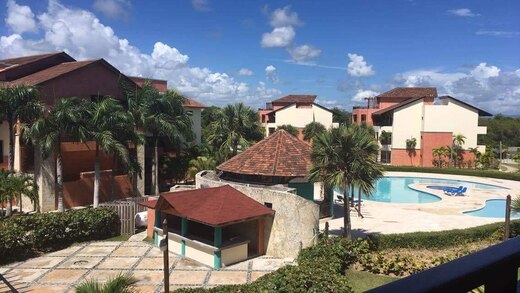 Verified Expedia guest review
Nice hotel next to the beach
This was very difficult to find was my only complaint you have to ask for directions the GPS was no help because you cant cut thru other resorts on the GPS mapping system and most people including cabbies cant find that being said large 2 bedrooms full kitchen washer dryer nice pool friendly helpful staff I will go again and you cant beat the price I was very pleased and I've stayed in Punta cana in the inclusive resorts this was actually more comfortable .
Verified Expedia guest review
Excellent host manager, clean and comfortable room
Comfortable, clean and Fermin the manager was exceptional in terms of ensuring that everything was okay and making sure I was enjoying the stay.
Verified Hotels.com guest review
NEEDS A RECEPTION AREA!
Room is very clean and conftable , overall the place is very good. My only complain is the reception , there is not a reception area everything very informal a. Also the name of the place is cayena right infront of the ocean blue
Verified Hotels.com guest review
Spacious apartments
Comfortable stay in spacious, new looking apartments. Beach is in walking distance but not much else nearby.
Verified Hotels.com guest review
Very nice place for the money friendly staff they make you feel at home. Thanks to all the staff and management
Verified Hotels.com guest review
Good customer services ...
Everything was perfect, good custumer services , clean and quiet appartment. Felmin the manager was incredible very helpfu. I'll definitely come back and recommend the place to everyone who'll want to visit Punta cana in the future.
Verified Hotels.com guest review
The following reviews were posted by hotel guests from other countries
Etablissement spacieux et calme avec un grand balcon et un joli parc avec la piscine et de la verdure, équipement de la cuisine un peu limités avec peu d'ustensiles.
Verified Ebookers guest review
Thiago Russo
Cheguei ao local às 19:40 e fui colocado num quarto diferente do reservado. As acomodações são muito boas, espaçosas e confortáveis. A limpeza só ocorre quando solicitado. O local é um tanto quanto afastado e os passeios buscam apenas bum hotel 300m próximo.
Verified Hotels.com guest review
Pesima opción para hospedarse, en primera yo pagué por dos habitaciones con una cama en cada habitación y sólo era de una habitacion con una cama matrimonial, se supone era con desayuno incluido, el cual tampoco fue cierto. La playa estaba a 10mins caminando y no a 300mts., cero camastros incluidos para la playa, encontré un par de cucarachas en la habitación (tengo foto de eso) de la que le avisé al encargado y nunca obtuve respuesta. El encargado me recomendó un taxista que me cobró 20 dólares para llevarme a un lugar no mas lejos de 8mins en carro, y bueno, podría seguir con la lista de mal servicio en ese lugar que fue pésimo.
Verified Expedia guest review
Boa. Mas a geladeira (na verdade é um cooler) não funcionava
Verified Hotels.com guest review
Verified Hotels.com guest review
cambiar la imagen de la pagina, por lo real ofrece
Buenas tardes, deben actualizar la pagina y ofrecer el paquete que en realidad ofrecen, en la imagen note que ofertaban un apartamento donde se visualiza nevera, estufa, microhondas y entendi que era como tipo apartamanto amueblado, fui con niños pequeño y lleve alimentos para preparar haya y encontramos con la sorpresa que no incluia nada de esto, es bueno como critica constructiba que definan al cliente que no incluye lo que muestran la imagenes para que eviten malos entendidos. despues la presona encargada con la cual le hable por telefono, para quejarme de esto, se expreso muy mal y hasta nos dijo que nos podiamos ir porque estaba cansada de los clientes que se viven quejando, en mi misma posicion estaban otras personal con el mismo caso que creian que incluian lo que las imagenes muestran. al final estaba con dos niños pequeños, llegamos a las 6:00 pm y ya de noche no podia retirarme, por suerte el personal que estaba en recepcion fue muy amable y nos busco una nevera y una estufa y asi nos pudimos quedar pues lleve varios alimentos que nesecitaban refrigeracion. despues de todo la pasamos bien gracias al personal de consergeria que hizo lo posible para acomodarnos.
Verified Hotels.com guest review
Buen estancia pero falta de mucho manteniendo
Por el precio esta bien: Habitacion muy amplia, el servicio del personal excelente pero los apartamentos se ven muy deteriorado y con mucha falta de mantenimiento en el exterior, el agua de la piscina y el hidro masaje sumamente sucia, se puede ver el sucio en todo el borde del agua.
Verified Hotels.com guest review
TODO BIEN
EL COSTO ESTA MUY BIEN PARA LO QUE OFRECEN, LA ATENCION DEL PERSONAL MUY BUENA, EN GENERAL TODO BIEN...
Verified Expedia guest review
Reviews and ratings contained within this site are the subjective opinions of customers and suppliers; they do not represent or reflect Hotels.com's position. Neither Hotels.com nor the parties involved in providing review content shall be held liable for any damages of any sort resulting from use of these reviews