10 Best Things to Do in Copenhagen
What is Copenhagen Most Famous For?
Copenhagen is made for exploring on foot or bike. Bike paths and cobbled, no-vehicle walkways stretch from trendy Vesterbro in the west, across a series of canals, to the upscale Christianshavn district. In between is the pedestrian shopping street Strøget, where you can find a variety of high street and upmarket brands.
Families get to enjoy hours of thrill rides at Europe's oldest amusement park, while art lovers can enjoy a day of museum-hopping in the city's cultural district. The capital of Denmark is also known for its diverse culinary scene, boasting over a dozen Michelin-starred restaurants and, of course, the iconic Carlsberg brewery. Check out our guide of things to do in Copenhagen.
What are the best things to do in Copenhagen?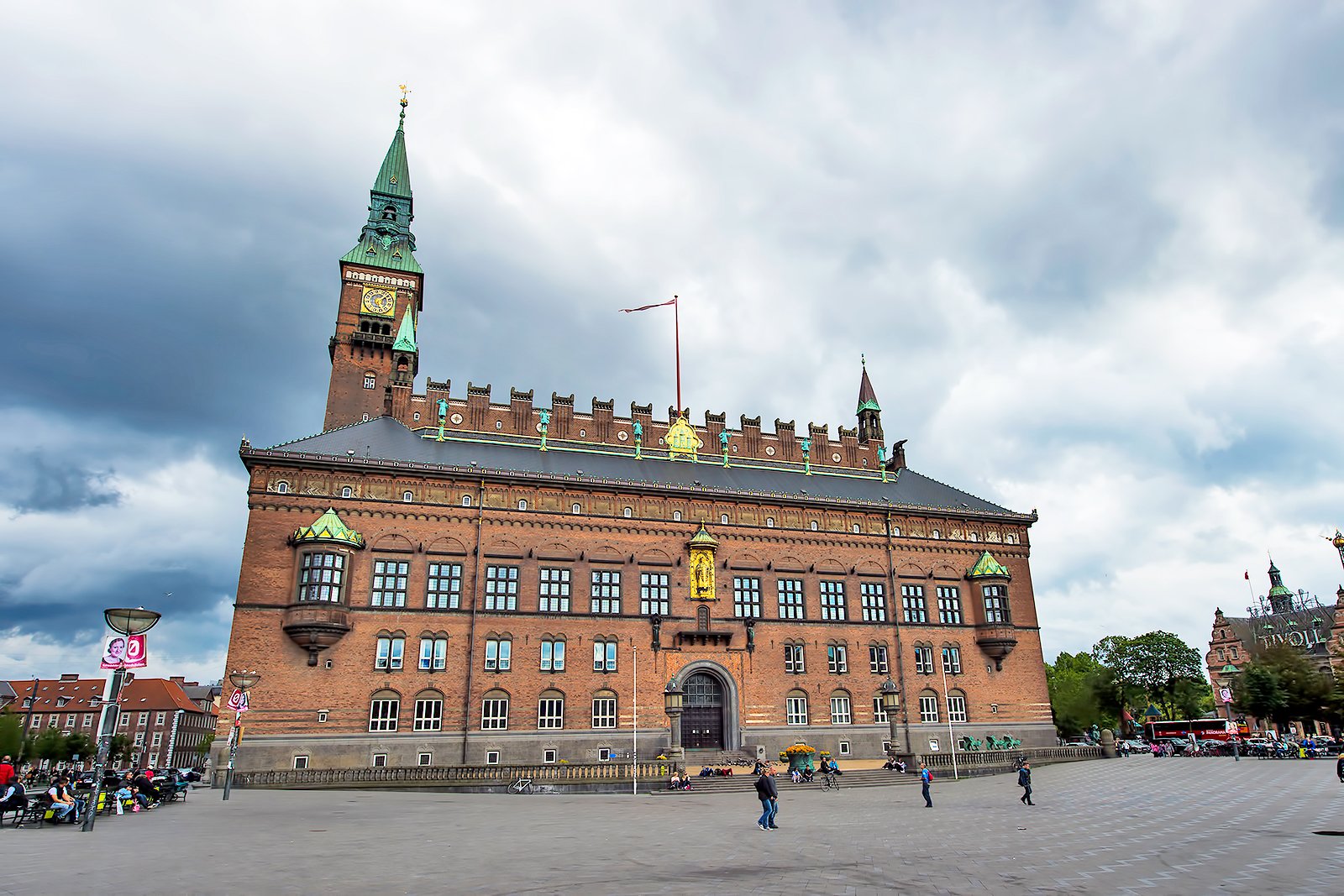 Start the day at Slotsholmen
Learn about the history of Denmark at the city's many museums
Slotsholmen is the cultural district of Copenhagen, as this islet houses some of the city's most important landmarks. You get to learn about over 1,000 years of Danish history by visiting the iconic Christiansborg Palace, as well as Royal Danish Library, Danish War Museum, and the Danish Jewish Museum. Another must-visit is Christian IV's Brewhouse, a 400-year-old brewhouse that exhibits over 300 statues and sculptures that once decorated the royal gardens and palaces of Copenhagen.
Location: Slotsholmen, Copenhagen K, Denmark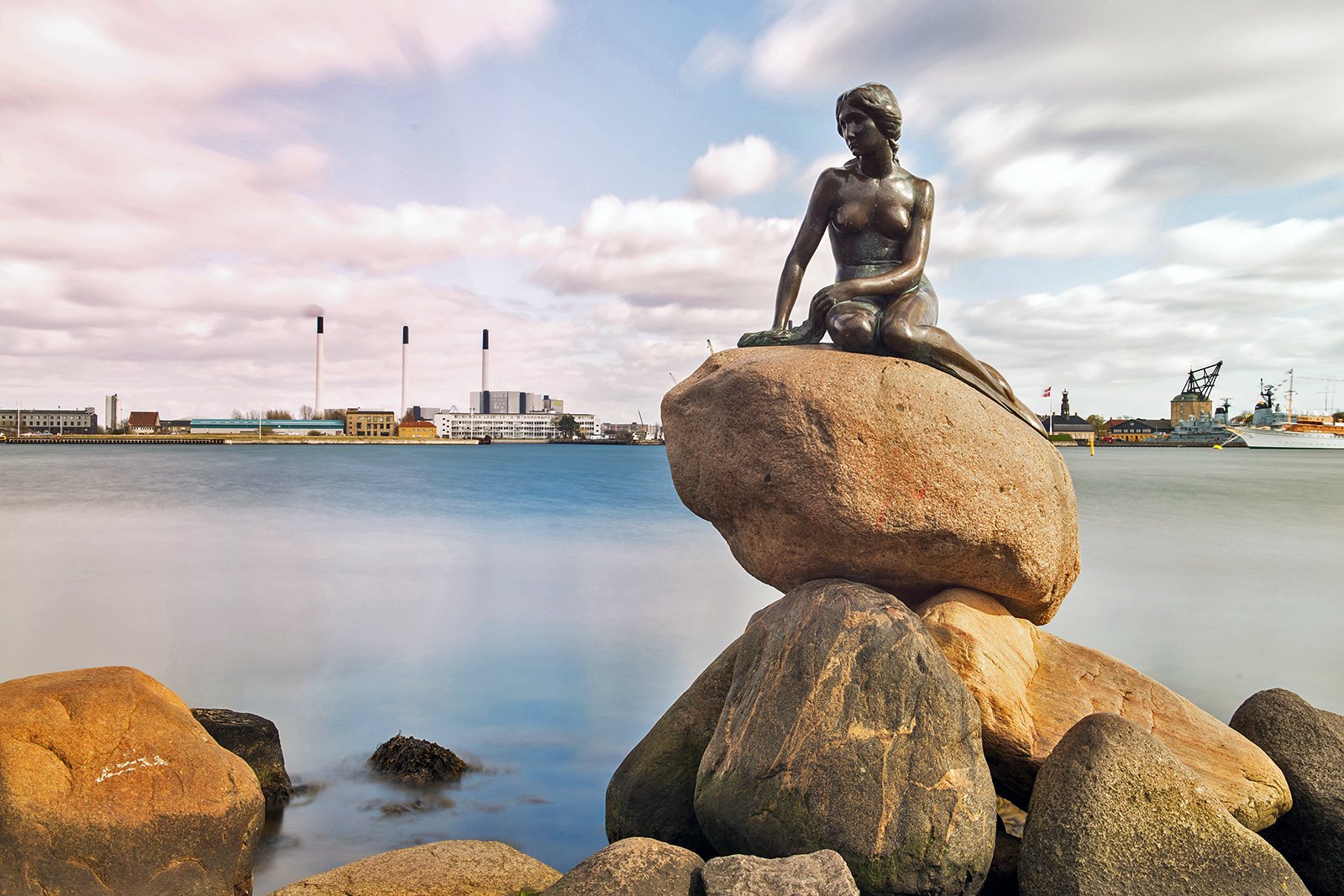 Must-See: The Little Mermaid
Check out this bronze statue at the Langelinie promenade
The Little Mermaid statue, built by Edvard Eriksen in 1913, is arguably one of Copenhagen's most photographed landmarks. Commissioned by Carl Jacobsen, the 175 kg bronze and granite sculpture is based on the fairy tale by Danish writer Hans Christian Andersen. Today, the Little Mermaid statue is located at the Langelinie promenade, overlooking Copenhagen harbour. Visit at dusk to enjoy beautiful sunset views of the figure.
Location: Langelinie, 2100 Copenhagen Ø, Denmark
Shop at Strøget
Find a variety of brands in this vibrant pedestrian street
Strøget is a shopping street about 500 metres northwest of Christiansborg Palace. Spanning just over 1 km in length, it's one of the city's longest pedestrian streets, with diverse shopping options available. Expect to find big brands such as Prada, Louis Vuitton, and Mulberry along the street leading towards Kongens Nytorv (King's New Square). For something more budget-friendly, fast fashion brands such as Zara and H&M are located towards the southwest end, closer to Rådhuspladsen (City Hall Square).
Location: Strøget, Copenhagen, Denmark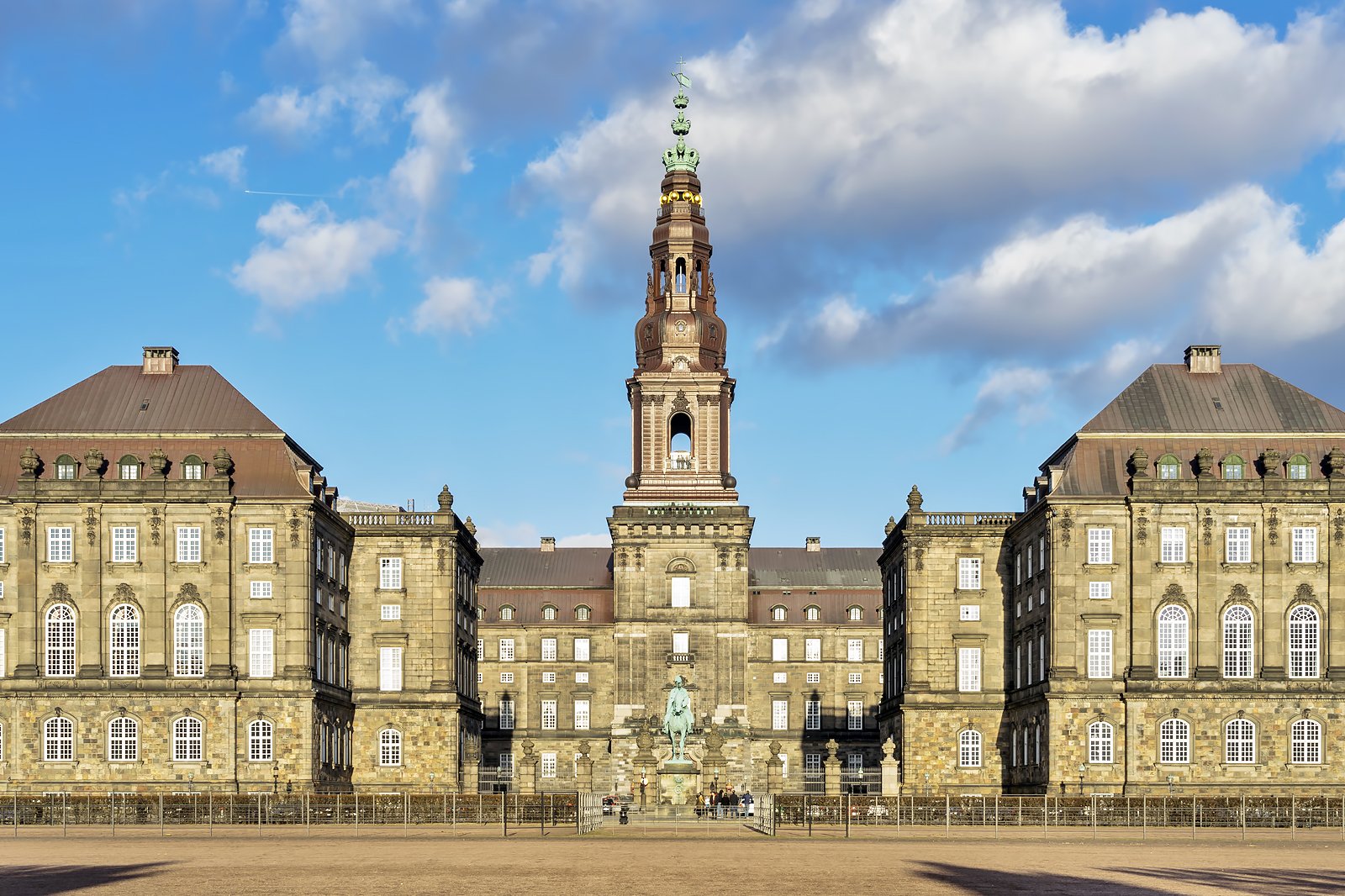 Must-See: Christiansborg Palace
See over 1,000 years of Danish history depicted on tapestries in the Great Hall
Christiansborg Palace is an 18th-century government building that's open to the public. Located on the Slotsholmen islet, the palace's grand rooms often host royal banquets and political functions. When those are not happening, you can explore the Throne Room to see coronation thrones, marble pilasters, and the balcony where the Danish monarchs are proclaimed. Christiansborg Palace's most impressive feature is the Great Hall, which has 17 tapestries depicting significant events of Denmark's long history.
Location: Christiansborg Palace, 1218 Copenhagen, Denmark
Open: May–September: daily from 9am to 7pm. October–April: Tuesday – Sunday from 10am to 5pm (closed on Mondays)
Phone: +45 3392 6492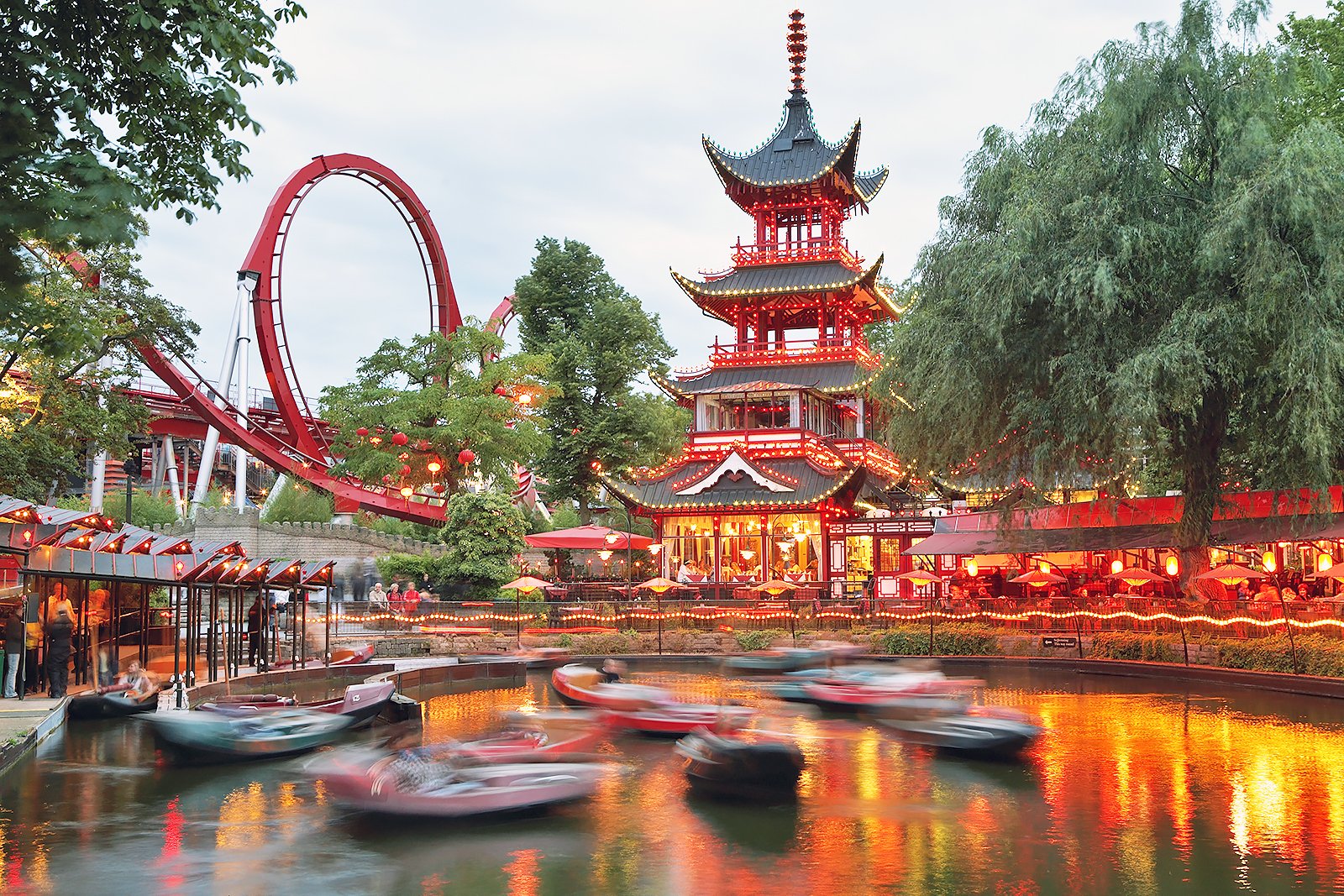 Tivoli Gardens
Ride one of the world's oldest running wooden rollercoasters
Tivoli Gardens Park, located in Vesterbrogade, is one of the oldest theme parks in Europe. Offering a variety of thrill rides, playhouses, and live shows, this Copenhagen landmark attracts visitors of all ages. A historical ride here is the Rutschebanen, a wooden rollercoaster dating back to 1914. Fatamorgana is a 45-metre-tall tower featuring mini bumper cars, fast-paced rides, and gondolas. Admission to Tivoli Gardens is priced at around 120 kr and 75 kr for children (3–7 years old). During the summer, tickets on Fridays after 7pm cost 175 kr and 100 kr, respectively.
Location: Vesterbrogade 3, 1630 Copenhagen V, Denmark
Open: Sunday–Thursday from 10am to 11pm, Friday–Saturday from 11am to midnight
Phone: +45 3315 1001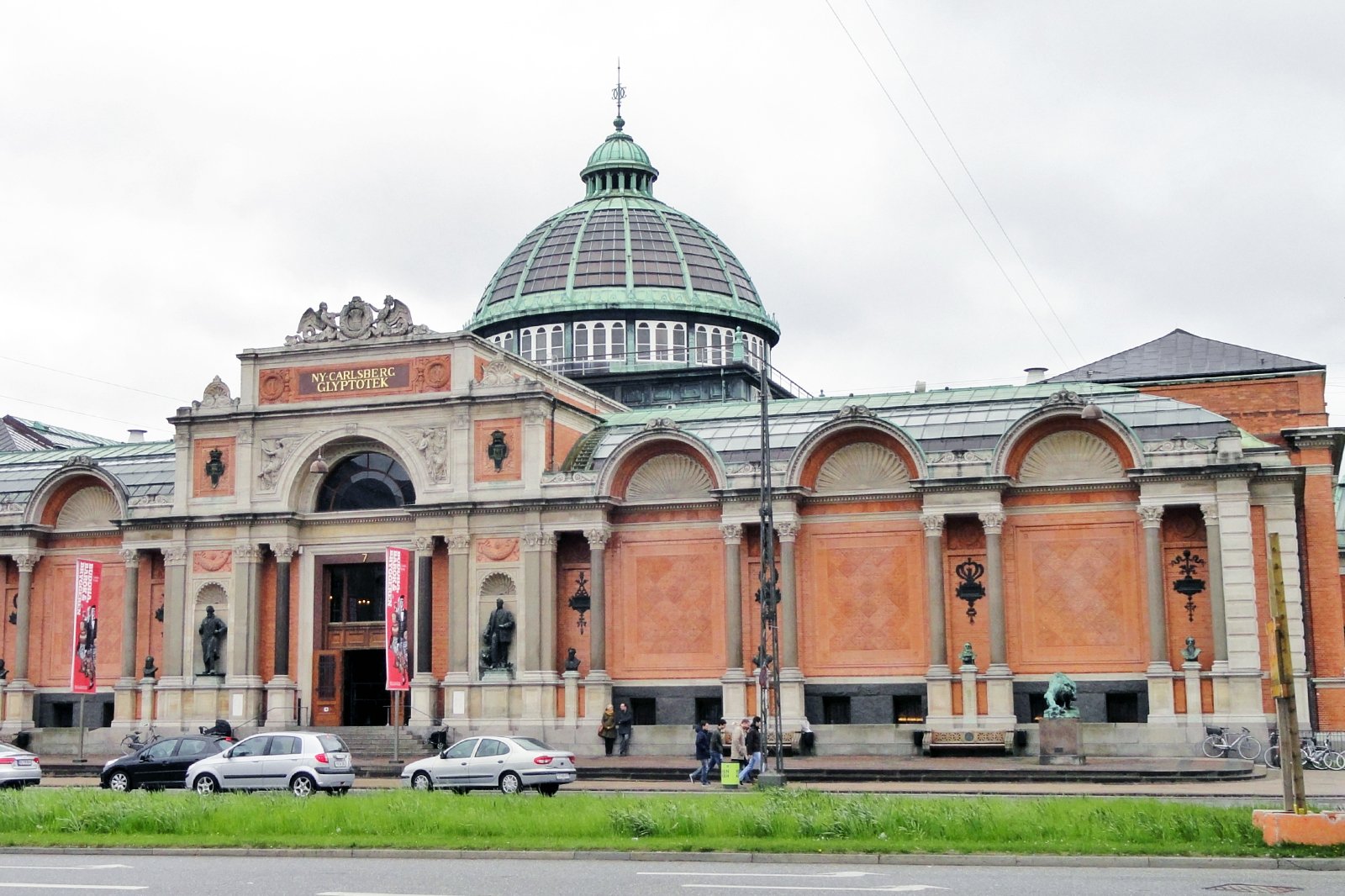 Visit Carlsberg
Enjoy a horse carriage ride around the Carlsberg District
Located in København, Carlsberg attracts beer lovers with its tasting sessions and historical setting. The old Carlsberg brewery is where you get to see several galleries dedicated to the history of beer in Copenhagen. Guided tours on a horse-drawn carriage are available every day from 12pm to 2pm. If you want to sample some of Carlsberg's most popular brews, opt for the beer tastings (80 kr) as you get to try 3 types of beer while an expert shares interesting facts about the brewing process and ingredients.
Location: Gamle Carlsberg Vej 11, 1799 Copenhagen, Denmark
Open: Daily from 10am to 6pm
Phone: +45 3327 1398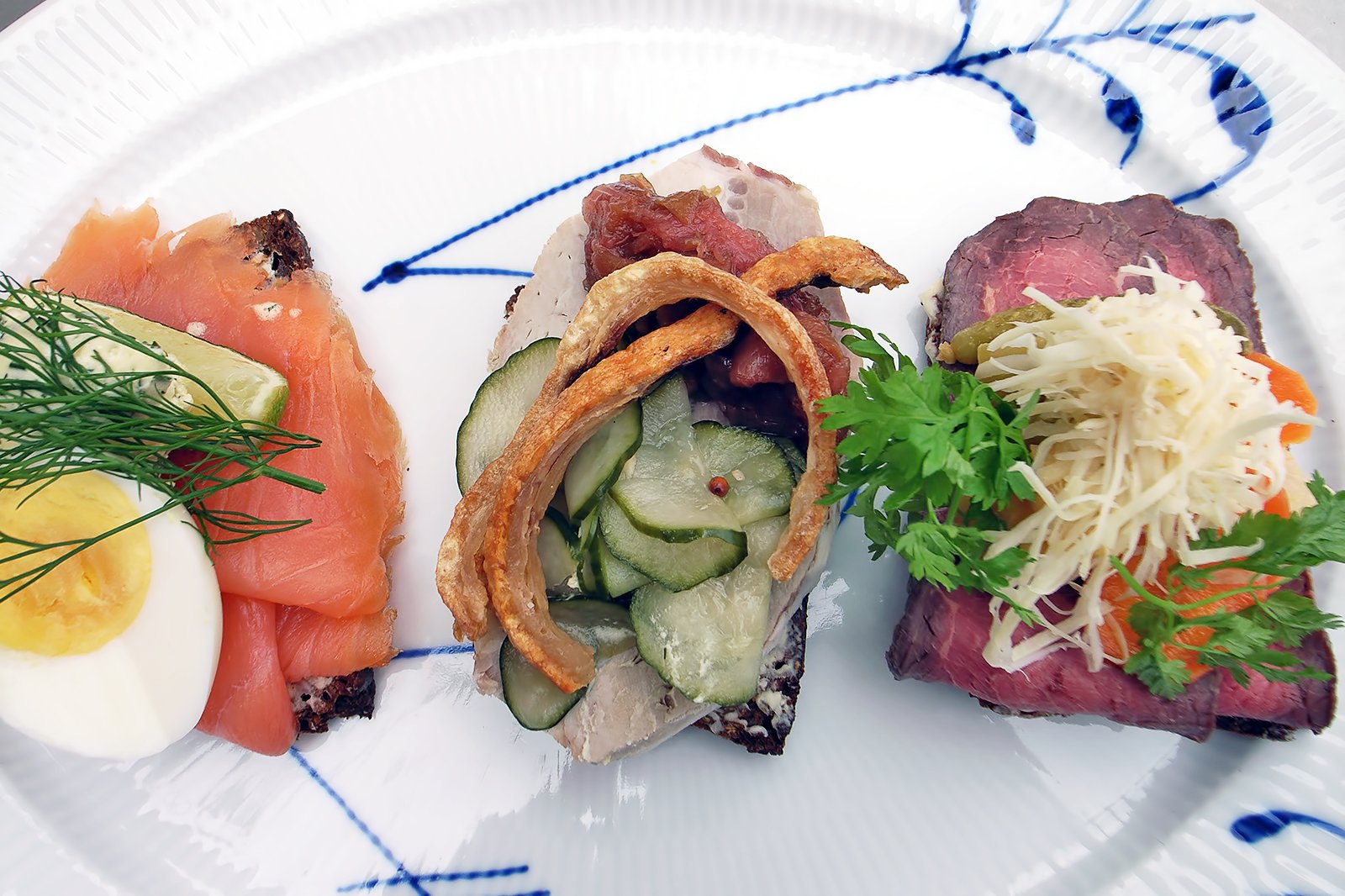 Eat smørrebrød
Enjoy this open sandwich with your favourite toppings
Smørrebrød is an open sandwich with a variety of toppings, both sweet and savoury. It consists of a thick slice of buttered rye bread, typically topped with pickled herring, sliced cheese and tomatoes. Other variations include smoked salmon, roast beef, pickled cabbage, cucumber, and caviar. Thanks to its versatility, many Danish restaurants offer this traditional dish throughout the day, from breakfast to dinner.
photo by Thomas Angermann (CC BY-SA 2.0) modified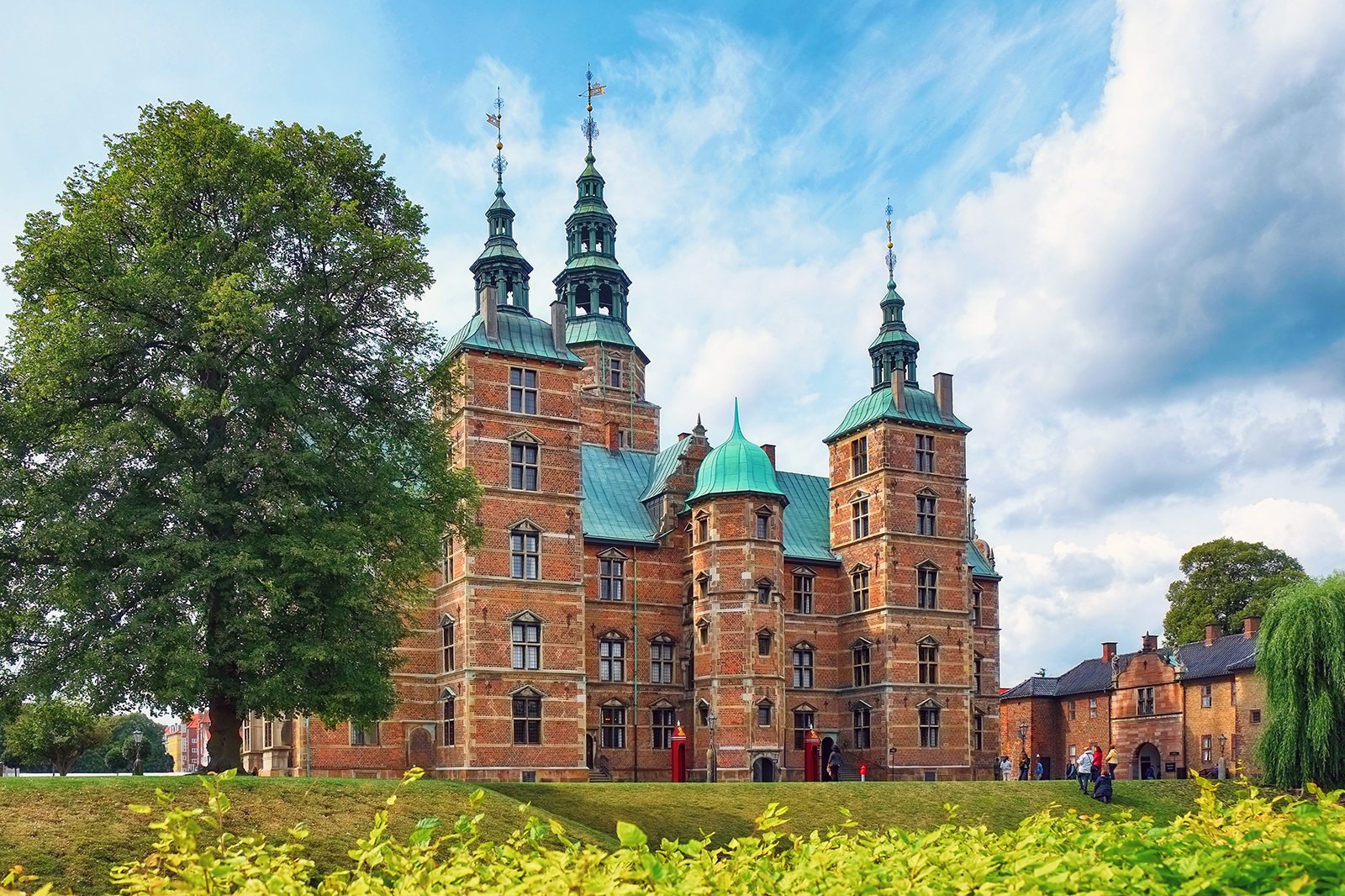 Must-See: Rosenborg Castle
See the Danish crown jewels
Rosenborg Castle was built during Christian IV's reign in the early 17th century, and is where you can see the Danish crown jewels and royal regalia. One of Copenhagen's grandest palaces, this Renaissance-style building features well-preserved stone corridors and rooms that are decorated with wax models of former royal members. One of its most impressive interiors is the Knight's Hall, where you get to see 2 coronation thrones flanked by silver sculptures of lions, and tapestries showing the Scanian War.
Location: Øster Voldgade 4A, 1350 Copenhagen, Denmark
Open: Daily from 9am to 5pm in high (hours vary by season)
Phone: +45 3315 3286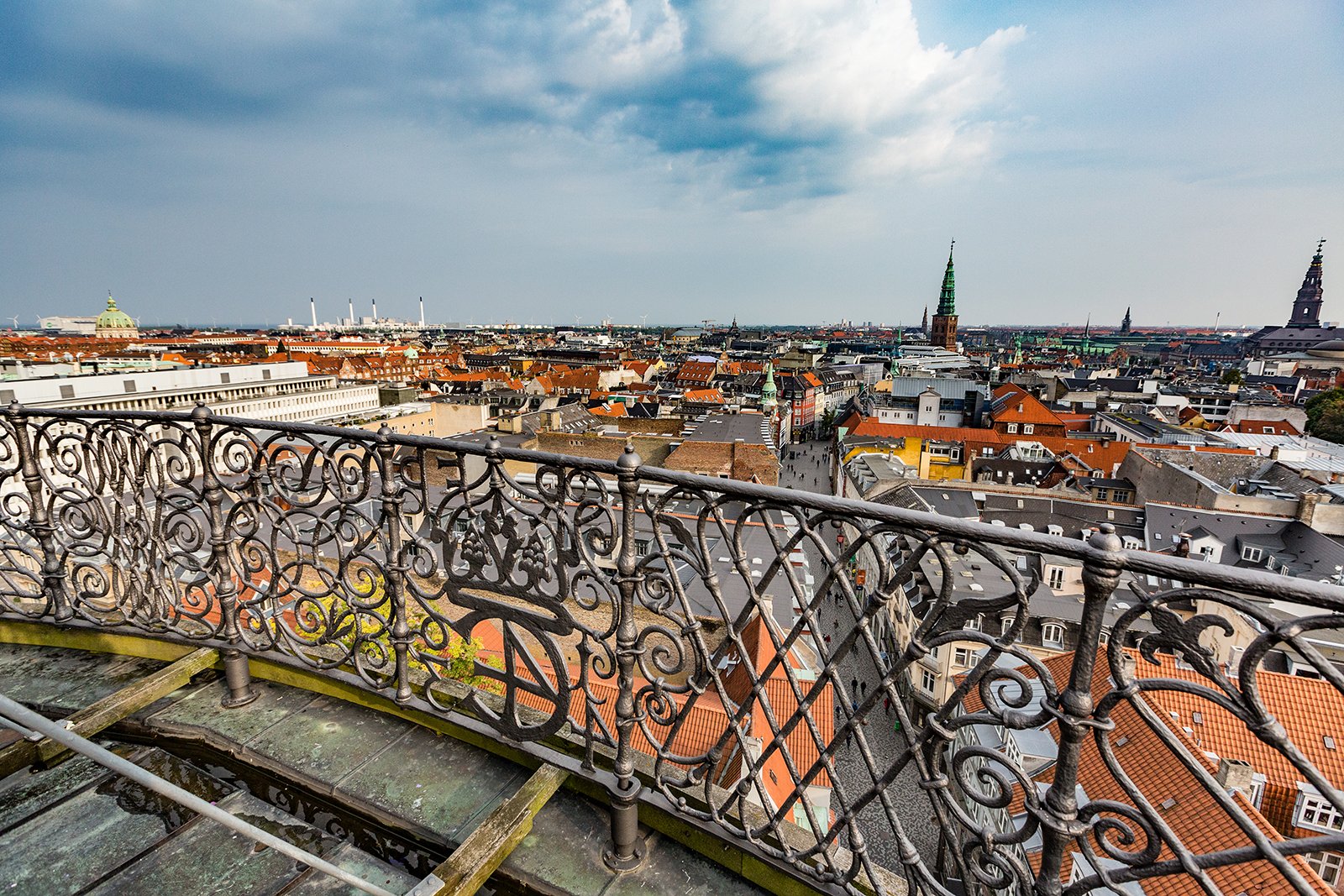 Climb to the top of Rundetårn
Enjoy city views at Europe's oldest observatory
Rundetårn (Round Tower) dates back to the early 17th century, making it the oldest functioning observatory in Europe. While the tower stands at just under 35 metres tall, the observatory is accessible via a spiral walkway that's about 268.5 metres in length. After a rather lengthy walk to the outdoor platform, you'll be greeted with expansive views of Copenhagen. If you need a break, check out interesting exhibits at Library Hall, located halfway up Rundetårn.
Location: Købmagergade 52A, 1150 Copenhagen, Denmark
Open: Daily from 10am to 8pm in summer (hours vary by season)
Phone: +45 3373 0373
photo by Tony Webster (CC BY-SA 2.0) modified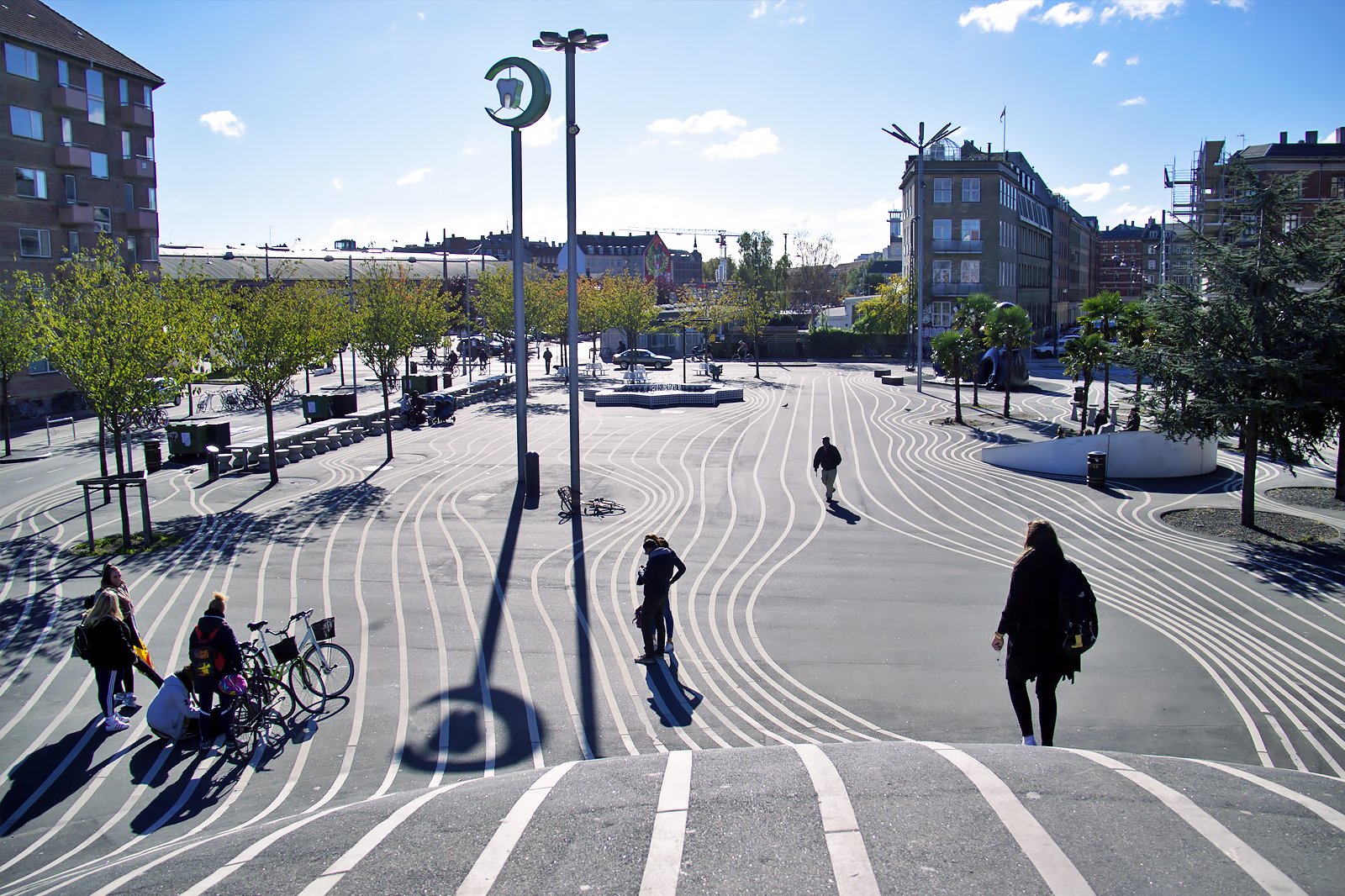 End the day at Nørrebro
Enjoy live indie rock music at Rust
Located about 500 metres southwest of Copenhagen's Zoological Museum, Nørrebro is what many locals call the city's hipster district. During the day, you get to shop at vintage shops and hang out at cafés. In the evening, it offers a variety of nightlife venues, from cocktail bars and brew houses to nightclubs and live music venues. Rust is a live music venue that hosts indie rock performances from 8.30pm on Fridays and Saturdays. If you're feeling experimental, check out Ølsnedkeren, a rustic-style bar that serves a variety of homebrewed beer.
Location: Nørrebro, Copenhagen, Denmark