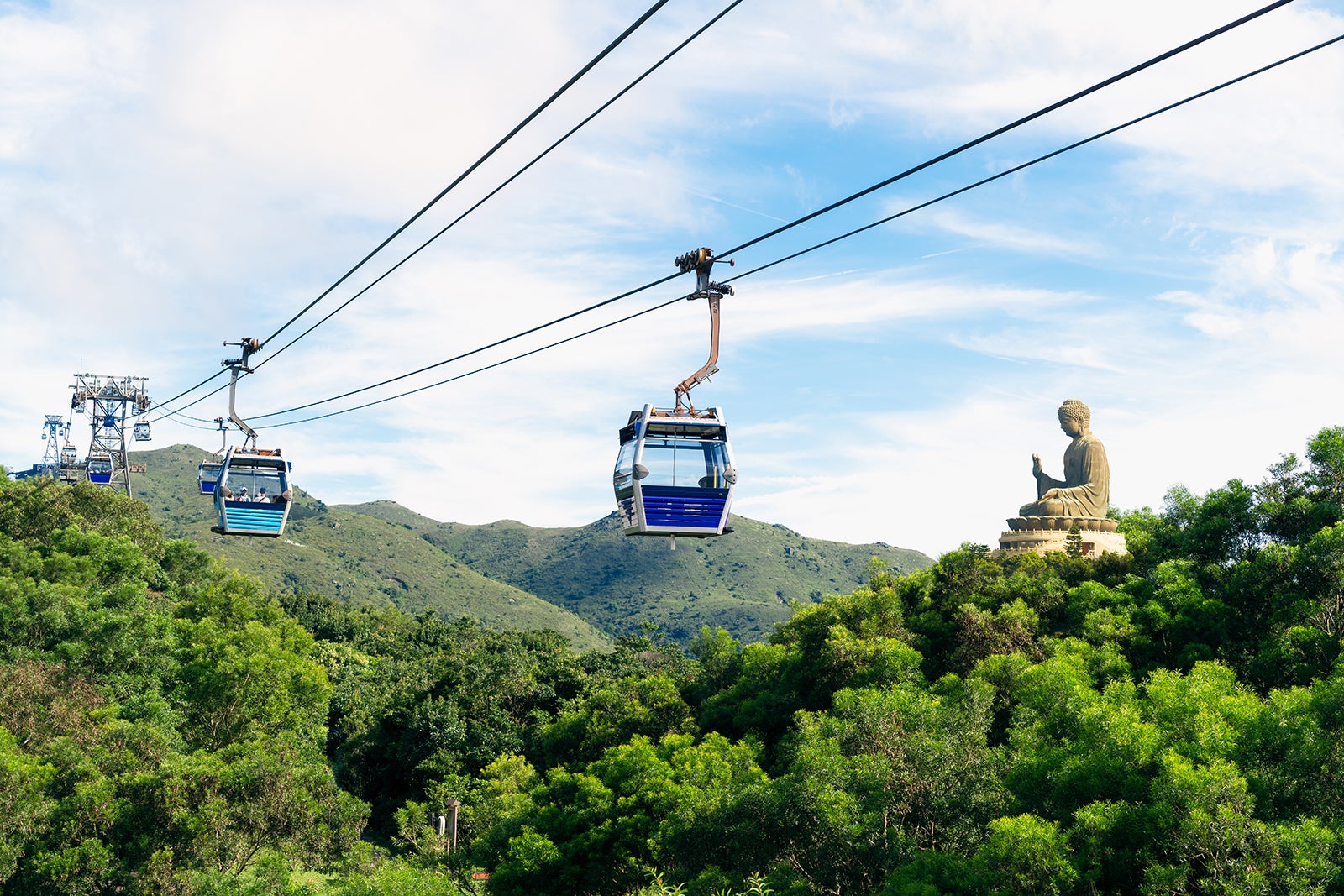 The Ngong Ping 360 is a popular cable car system and cultural retail centre on Lantau Island. Its cableway spans 5.7 km in length and features gondolas overlooking the island's many attractions, Hong Kong, and the South China Sea.
The cable car connects the Tung Chung part of Lantau Island with Ngong Ping Terminal, which is located next to Ngong Ping Village. This cultural village lets you experience a traditional Chinese heritage and visit historical attractions like Po Lin Monastery, Tian Tan Buddha (Big Buddha), Wisdom Path, and Tai O Fishing Village.
Ngong Ping 360 Hong Kong - one of the highlights of 13 Best Things to Do on Lantau Island (Read all about Lantau Island here)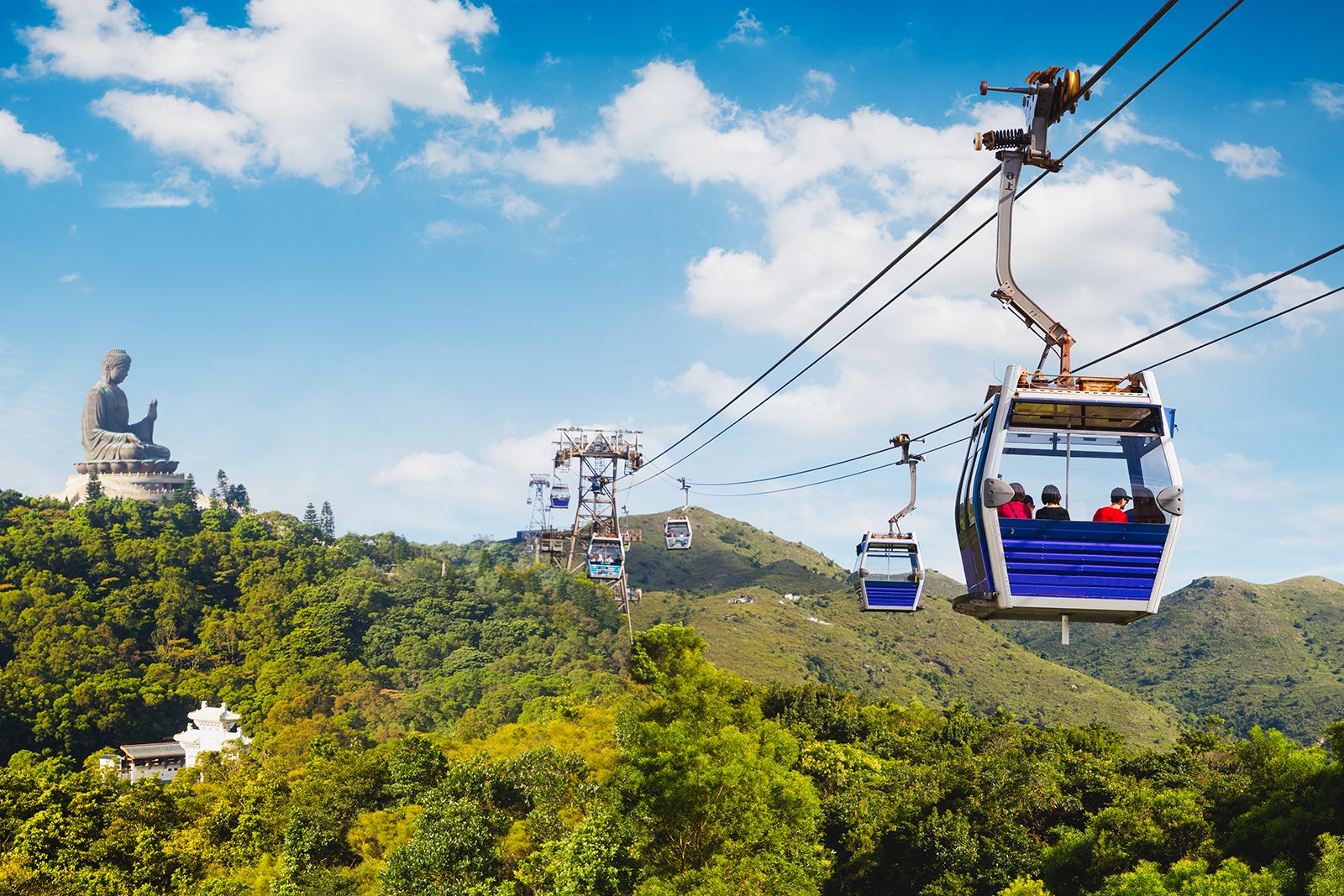 Ngong Ping 360 Highlights
The Ngong Ping 360 cable car is one of Asia's longest bi-cable ropeway – it takes 25 to 30 minutes for a one-way trip, depending on weather conditions. It. There are 2 types of cable car: a standard cable car that carries up to 17 passengers and a crystal cabin with a transparent glass floor, offering a bird's eye-view of Lantau Island.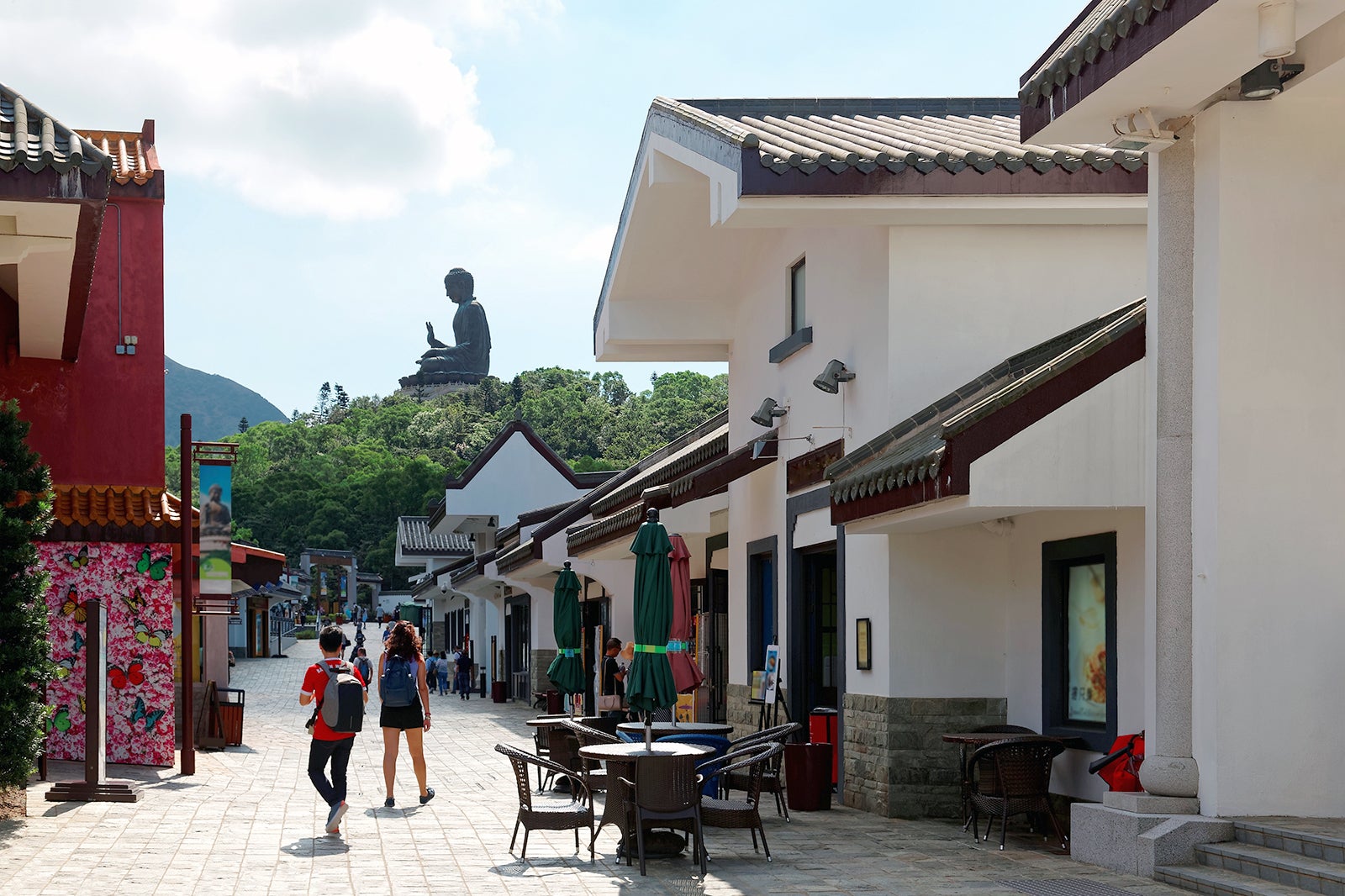 Good to Know
Ngong Ping Village
Ngong Ping Village is a cultural village adjacent to Lantau Island's Big Buddha. Spanning 1.5 hectares, it's designed to reflect local culture and spirituality. There are several family-friendly activities to enjoy here, including Walking with Buddha (an immersive experience) and The Art of Chocolate (museum and workshop).
Check out street artists performing kung fu, Chinese opera and juggling throughout the day. The Lion Dance is performed on holidays like Chinese New Year and Buddha's Birthday, and you can also find a wide selection of cultural souvenirs and vintage Chinese art at Ngong Ping Village's many retail shops. A food court on site serves authentic Chinese food like dim sum, noodle soup, and baked goods.
Li-Nong Tea House
Indulge in fine teas and cakes in a traditional Chinese building surrounded by an atmospheric garden. Li-Nong Tea House dates back to in 1984, specialising in artistic flower tea.
Walking with Buddha
Learn about the life of Siddhartha Gautama (Buddha) through this multimedia experience. You'll be guided through 7 scenes corresponding with each stage of his journey to enlightenment.
Ngong Ping 360 Hong Kong
Location: Lantau Island, Hong Kong
Open: Monday–Friday from 10am to 6pm, Saturday–Sunday from 9am to 6.30pm
Phone: +852 3666 0606
Back to top