Where to Stay in Milan?
A Travel Guide to Milan's Neighbourhoods
Milan is Italy's fast-paced modern metropolis, renowned for its world-conquering fashion industry, supremely stylish inhabitants and achingly hip nightlife. But while it's a forward-thinking city at heart, you'll also find classic European elegance in abundance. The Gothic grandeur of Milan Cathedral, one of the world's largest churches, serves as a reminder of the country's unrivalled architectural heritage.
Meanwhile, cavernous museums like the Pinacoteca di Brera are veritable treasure troves of Renaissance-era art. After a hard day's work, the Milanese know how to unwind in style, with aperitivo, the time-honoured tradition of pre-dinner cocktails and nibbles, proving a particularly alluring local custom.
Coming to Milan? Which Neighbourhood is right for you?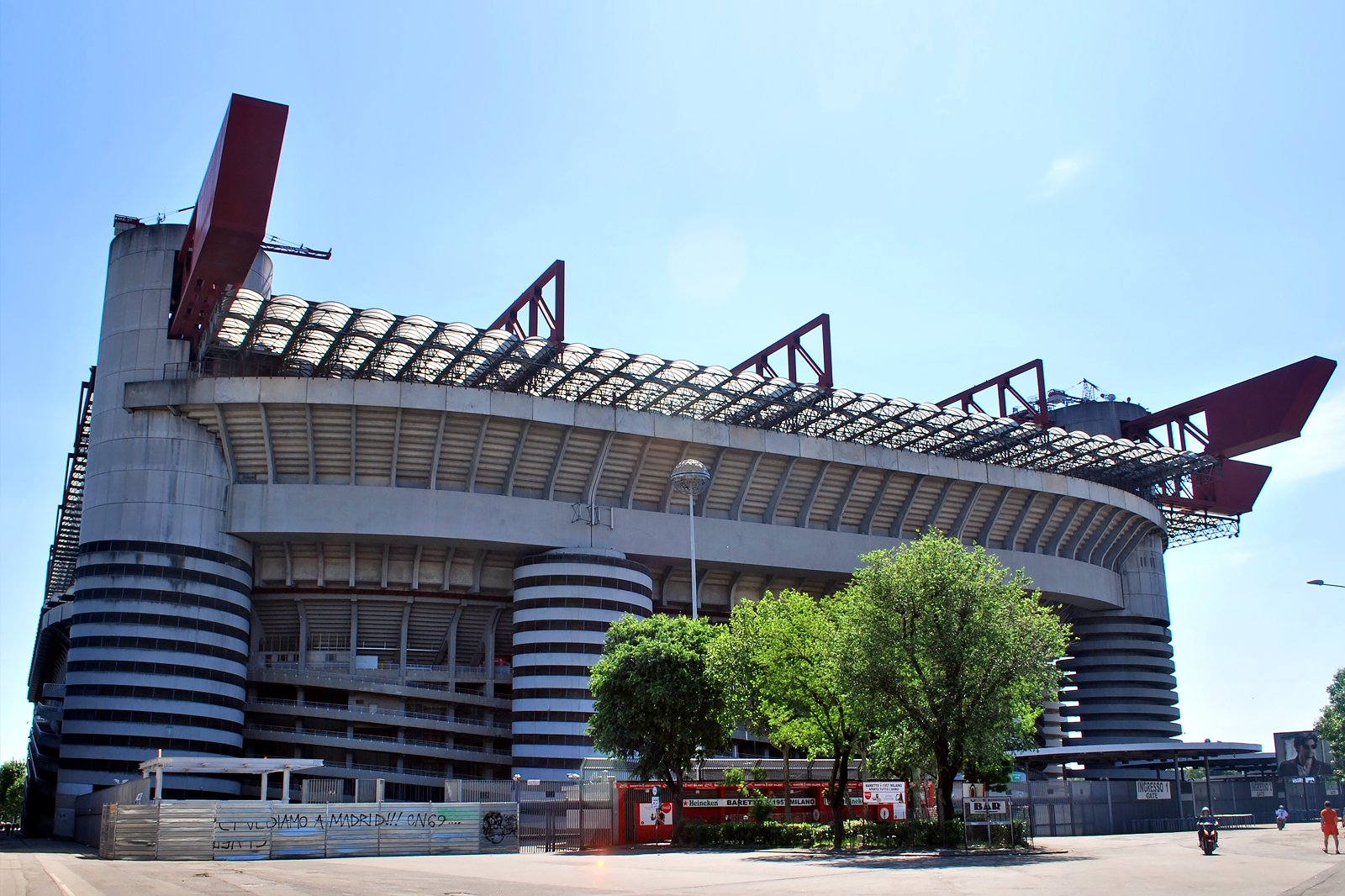 The San Siro district is a sprawl of districts, apartment blocks and swathes of greenery, situated just a short drive west of Milan's core. Its centrepiece is undoubtedly the imposing 80,000-seater San Siro Stadium, one of the largest in Europe and a venue for major football matches and musical concerts.
Nearby, you'll find the Ippodromo del Galoppo di San Siro. The sprawling site hosts horseracing as well as large-scale music concerts and festivals. One of the biggest annual events is the Milano Summer Festival, where some of the biggest names in rock 'n' roll perform, from Iron Maiden to Marilyn Manson.
If you're visiting for a concert of event in the area, choose a hotel located in San Siro.
Families
History
Food
Nightlife
photo by Nikos Roussos (CC BY-SA 2.0) modified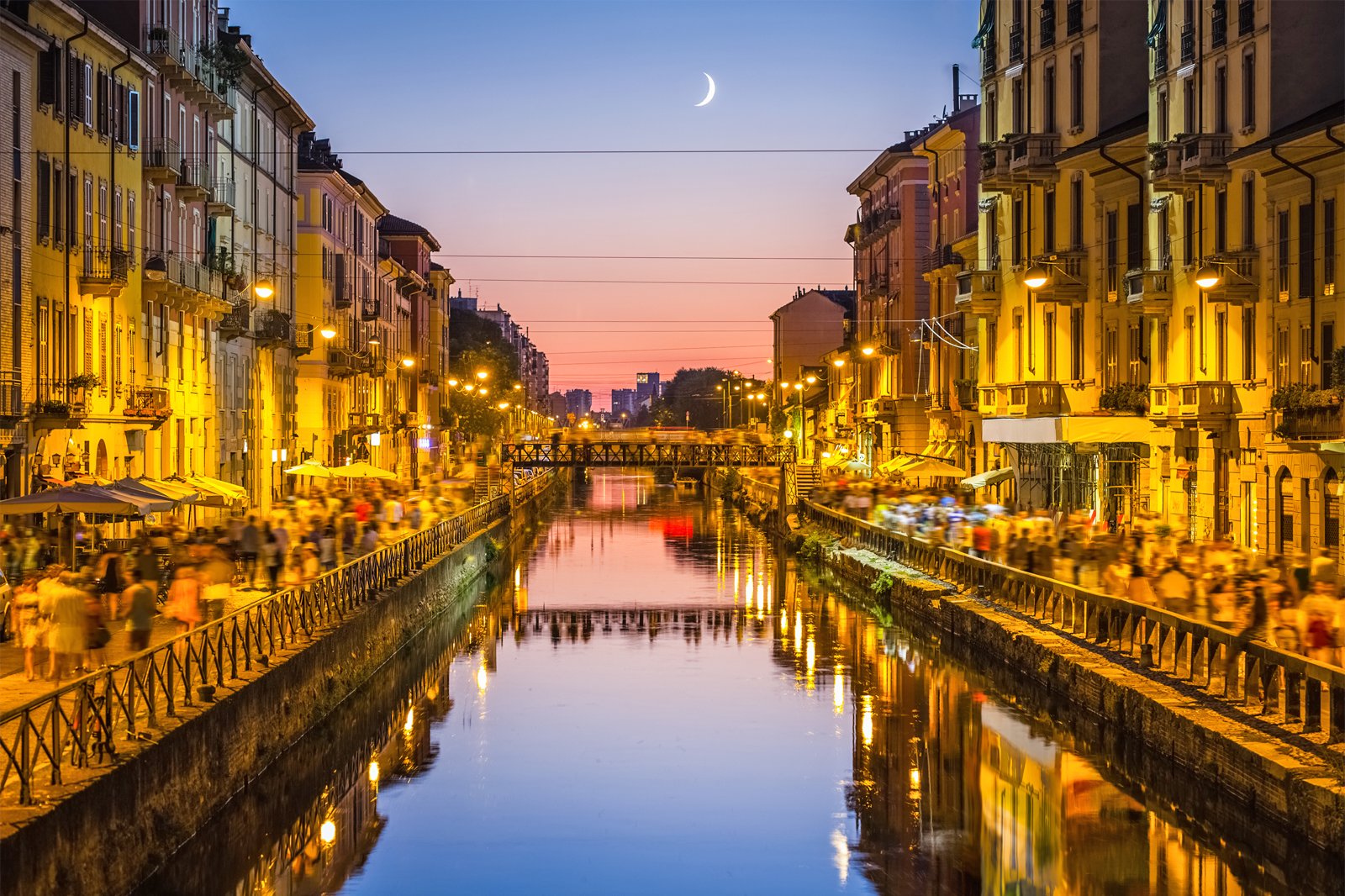 Southwest of the city centre, Navigli is one of the more creative and trendy areas of Milan. Social life revolves around the canals, and their banks are lined with open-air cafes, quirky boutiques and vibrant galleries. A good way to explore the charms of its buzzing nightlife, as well as the district's history, is to take one of the guided beer tours.
Navigli's restaurants are varied and modern, with many offering fresh seafood or adventurous twists on international cuisine. Pop into laid-back eateries for fusion fare and grab a beer at a Parisian-style pavement café.
Couples
Families
Shoppers
Food
Nightlife
Group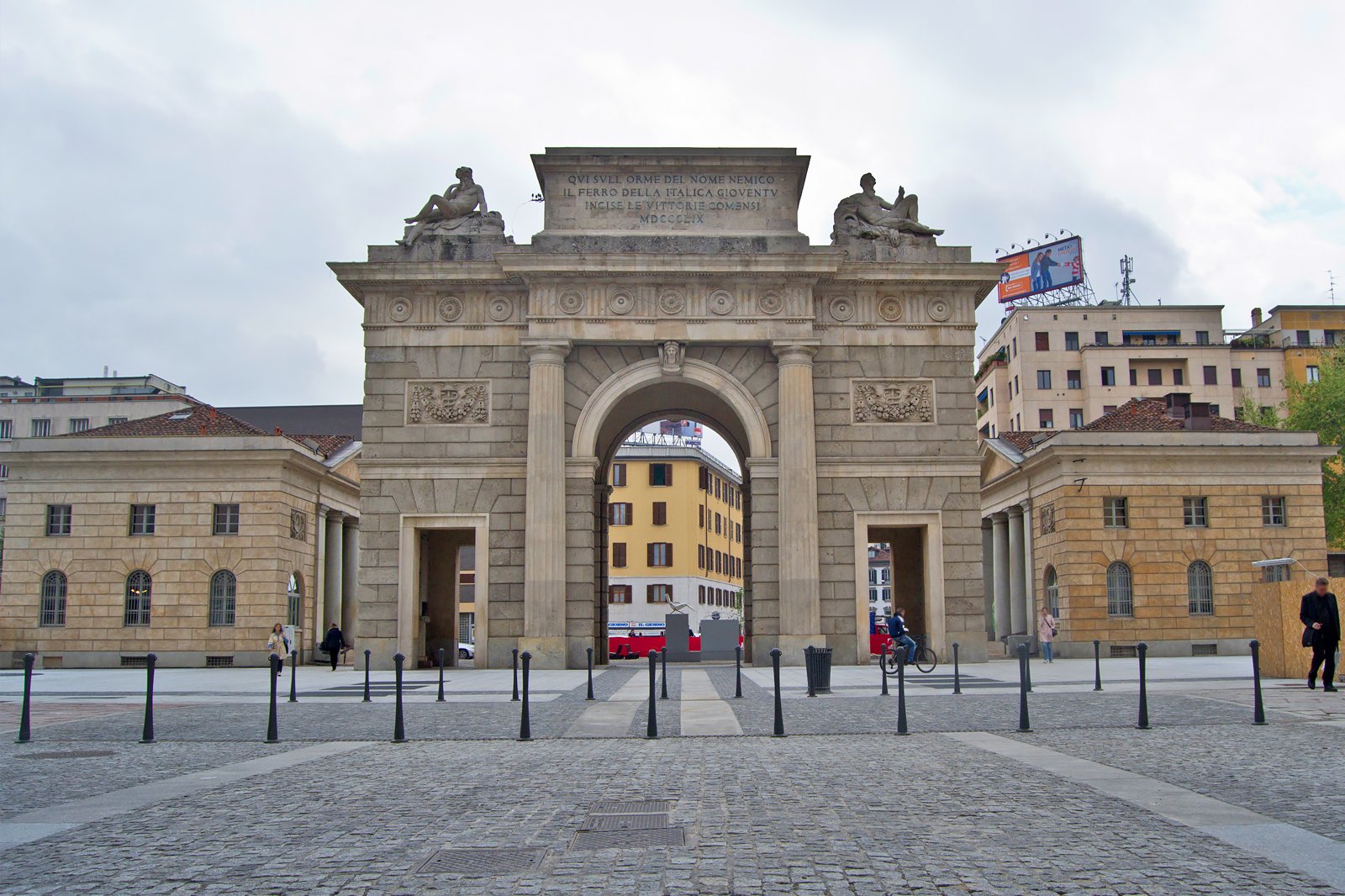 Porto Garibaldi, north of Milan's city centre, is an imposing neoclassical arch located on the site of one of the ancient city gates. Look towards the financial district to see the glass needles of Milan's skyscrapers, or gaze towards the Maria Incoronata church for a view of the city's more traditional past.
Porto Garibaldi station is a 5-minute walk from the Porto Garibaldi gate down trendy Corso Como, which is renowned for its nightlife. Stop at uber-hip arcade 10 Corso Como to browse avante-garde fashions or sip a handcrafted cocktail.
Couples
Families
History
Food
Nightlife
Business
photo by LucaChp (CC BY-SA 3.0) modified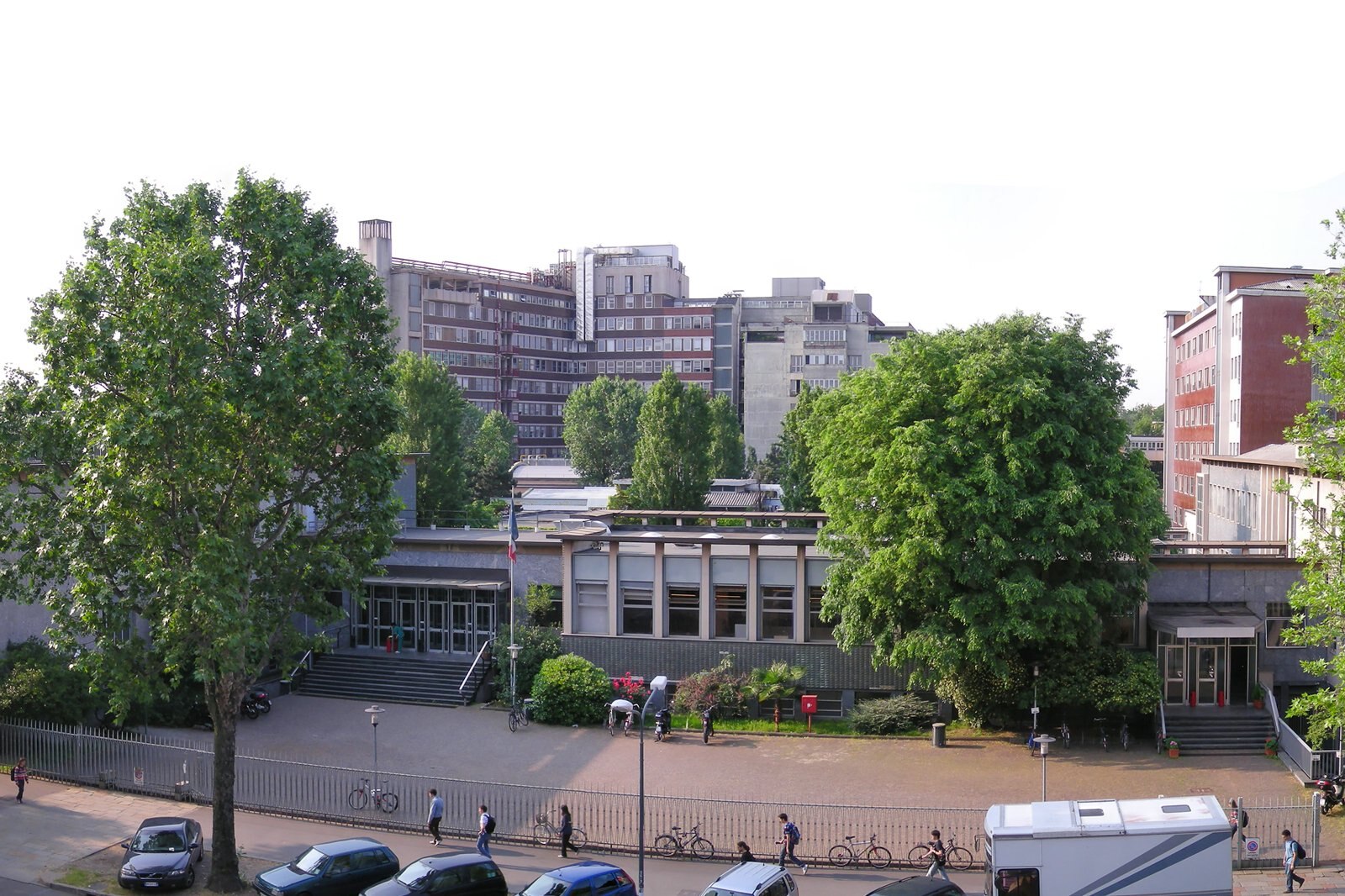 Northeast of the city centre, Citta Studi is Milan's academic district, and is home to the University of Milan's world-renowned science faculty. Citta Studi was constructed in 1915, but has evolved with the university, and the 1960s saw the opening of the new biology facility, designed by world-renowned architect Vico Magistretti.
Citta Studi's vibe is best described as scholarly rather than studenty. Its wide, leafy streets make a great place to wander away from the bustle of the centre, while the sights of the city are just a short metro ride away, and the shops of Corso Buenos Aires are an 18-minute walk.
History
Food
Nightlife
Single
Group
photo by Nicola Manini (CC BY-SA 4.0) modified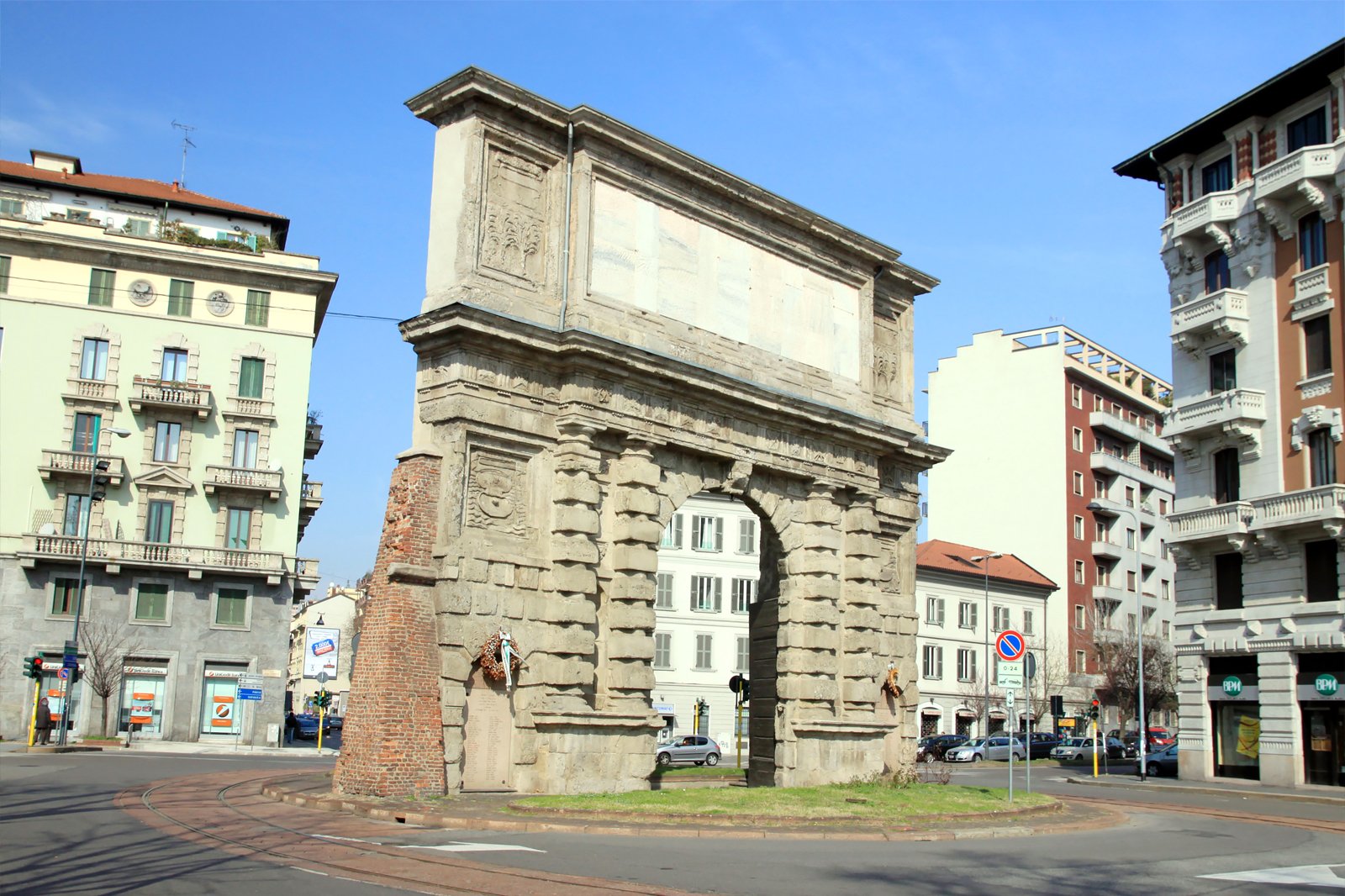 Porta Romana is a former city gate, and dates back to the 16th century. But this is far from an aristocratic area in thrall to its ancient origins – the Fondazione Prada features a bar designed by Wes Anderson, the Terme di Milano has converted a tram into a sauna, and hipsters crowd outside takeaway-only bars.
Shoppers should make haste for Viale Monte Nero, the principal shopping street, and pop into Open, which showcases cutting-edge Italian design. For a nightcap, have a drink at a hip bar hidden amongst apartment blocks.
Couples
Families
Shoppers
History
Food
Nightlife
Group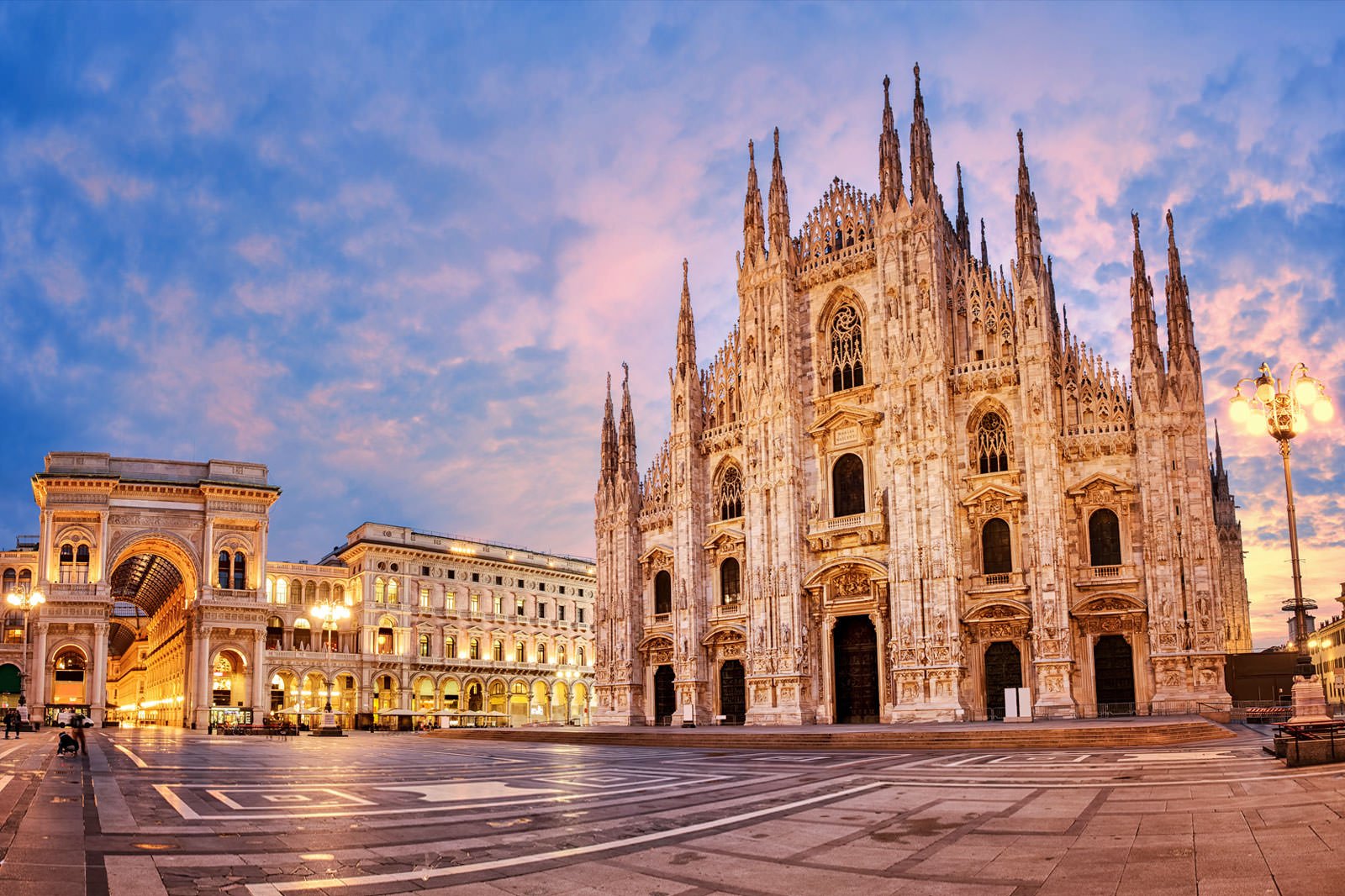 Centro Storico is the historic heart of Milan, brimming with elegant balconied townhouses, old stone monuments and sunny plazas flanked by centuries-old buildings that range from Gothic to Renaissance. The district's centrepiece is undoubtedly Milan Cathedral. It's known for its flamboyant stone façade, stained glass windows and trove of religious artworks.
For fashionistas, the swanky Galleria Vittorio Emanuele II is unmissable. A glamorous glass-roofed shopping arcade, it features a buffet of lux label boutiques, as well as posh cafes and bars. If you're seeking a post-shop show, then the chandeliered Teatro alla Scala opera house is the place to go. Book a hotel near the opera house for a short walking distance after the show.
Couples
Families
Shoppers
History
Food
Nightlife
Luxury
Business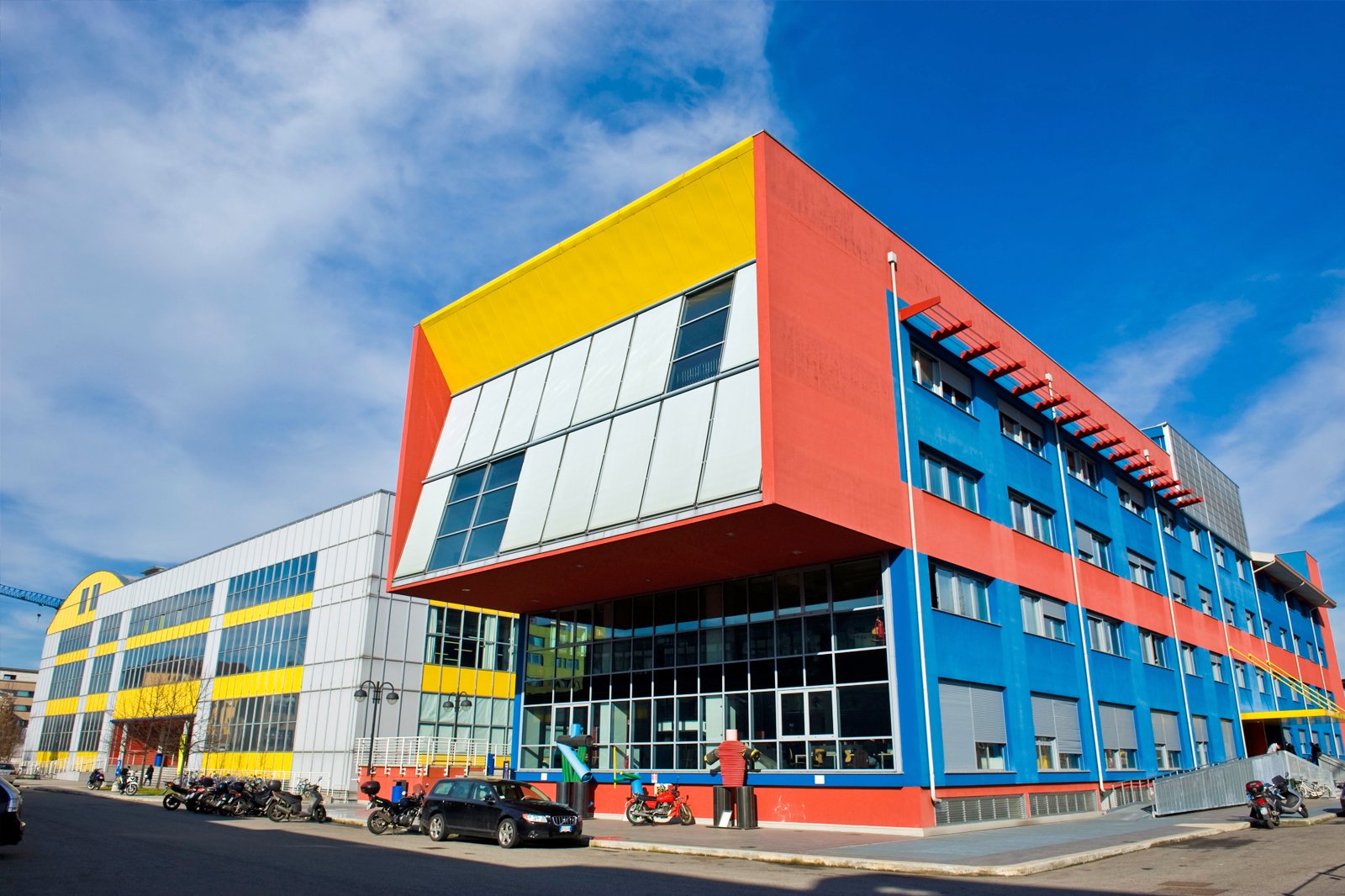 Bovisa is situated north of the city centre, and the remnants of its working-class past are still evident in its low-slung industrial skyline and abandoned gas towers. Many of its buildings have been repurposed, and the architecture facility for the well-known Politecnico di Milano is located in a renovated factory.
Bosiva's regeneration is still a work in progress, but there are plenty of affordable, studenty restaurants and bars. Eateries serve traditional Italian cuisine in a laid-back environment, while eclectic, airy venues offer everything from swing dancing to Baltic orchestras.
Couples
Families
History
Food
Nightlife
Group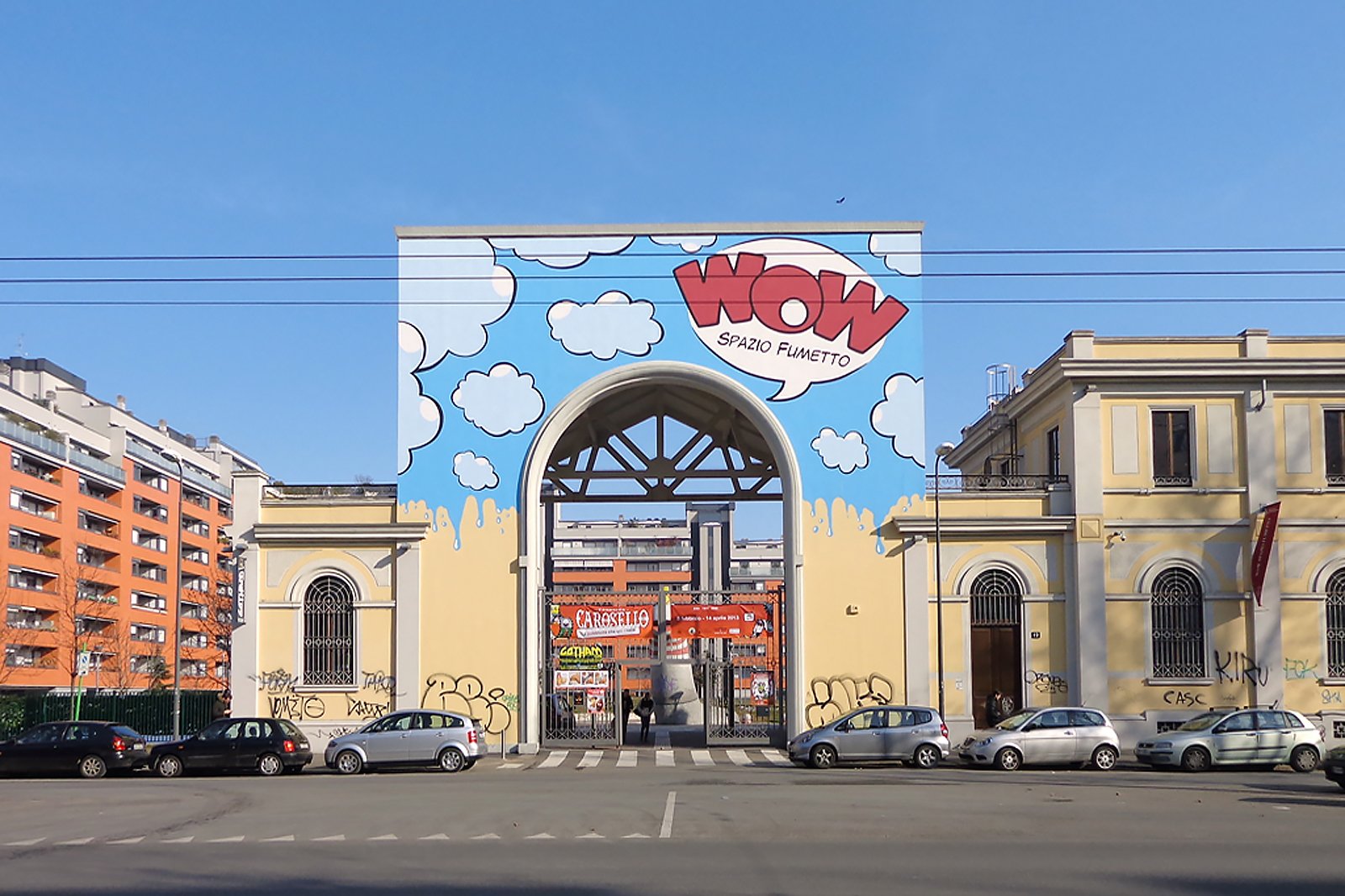 Porta Vittoria is a serene district southeast of Milan's city centre, filled with Art Nouveau and post-war buildings, and a hotspot for shoppers. Pop into the quaint shops and browse the handmade jewellery and knick-knacks for a unique souvenir.
Families will enjoy spending a nostalgic day at WOW Spazio Fumetto, a colourful, fun museum based around comic books and graphic novels. For a more emotional experience, pay a visit to Dialogo nel Buio – the Institute of Blind People – where visitors are given a touching, immersive tour in total darkness.
If you intend on shopping, save your pennies elsewhere by booking budget-friendly accommodation near the Porta Vittoria district.
Couples
Families
Shoppers
Food
photo by Arbalete (CC BY-SA 4.0) modified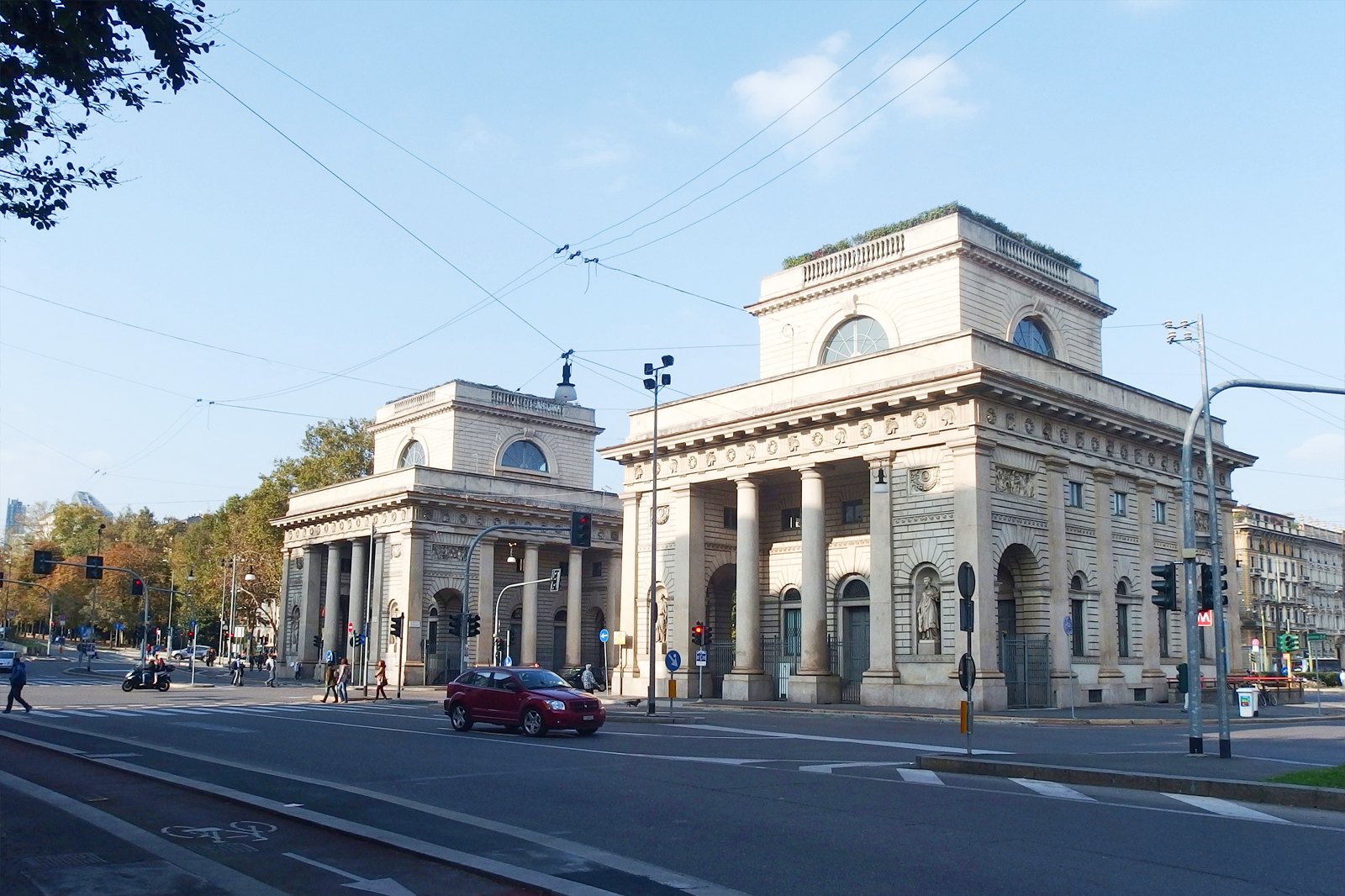 Porto Venezia is situated just a few minutes north of Miland's historic core and is centred on Corso Buenos Aires – the district's main artery. Ever abuzz, the pedestrian-packed street brims with a multicultural mix of budget-friendly clothing boutiques, shoe shops and large-scale department stores.
The district takes its name from the 19th-century Porto Venezia gate – an eye-catching example of Italian architecture, with its stately columns, balustraded parapet and intricate statues. Right beside it is the lush and leafy Giardini Pubblici Indro Montanelli park, which is home to Milan's Museum of Natural History and close to the palatial Galleria d'Arte Moderna.
Families
Shoppers
History
Food
photo by Palickap (CC BY-SA 4.0) modified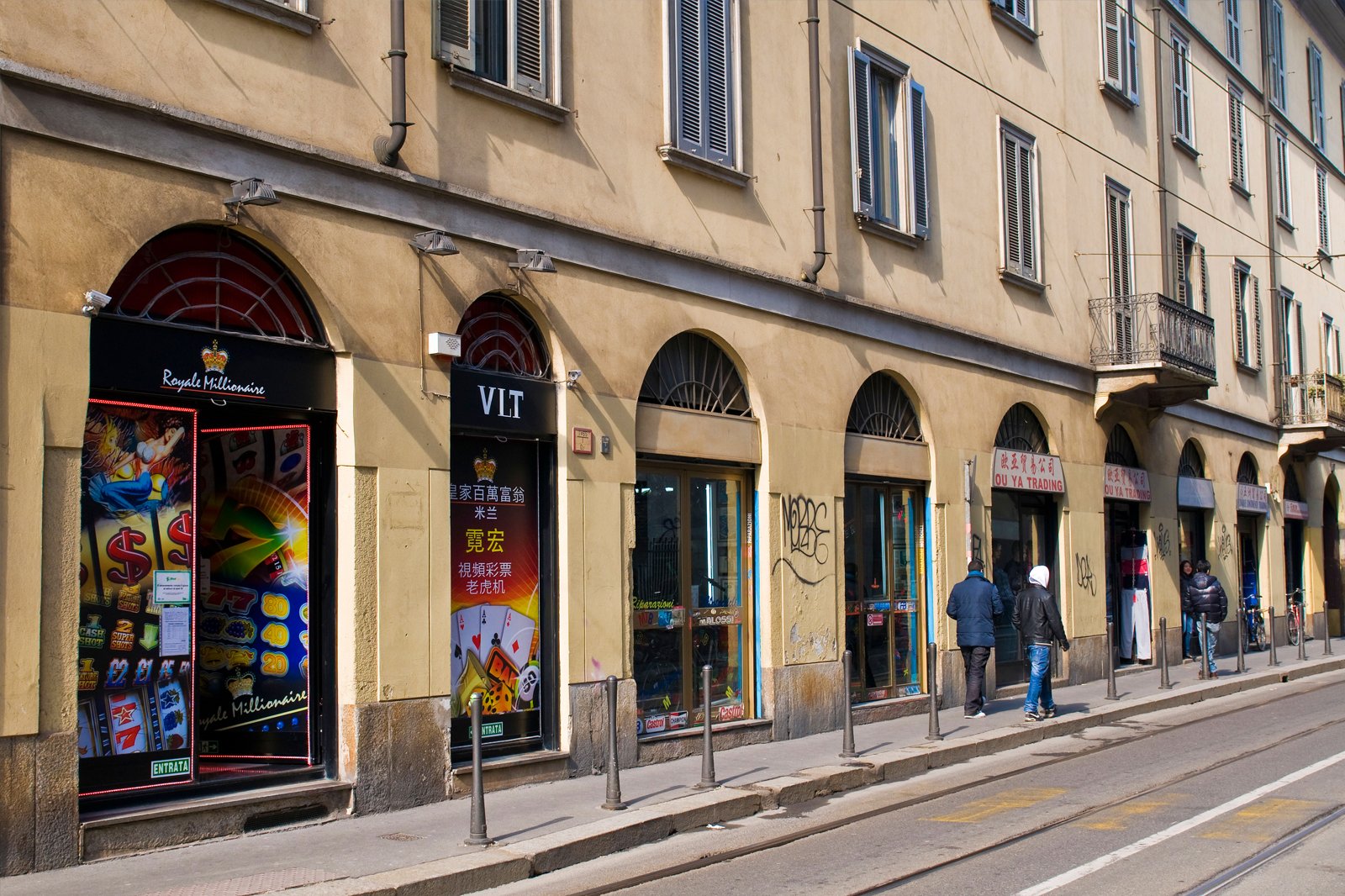 Chinatown is situated just a few minutes' drive north of Milan's bustling city centre. Established back in the 1920s, its focal point is Via Paolo Sarpi, a mostly pedestrianized area flanked by elegant buildings and often adorned with red Chinese lanterns.
In and around the street, you'll find everything from clothing boutiques and silk shops, to bookshops, medicine shops and hair salons. The main draw of course is the restaurants, which permeate the street with tantalizing scents. Many of them offer an authentic taste of Zhejiang cuisine, with dishes such as dongpo pork and hibiscus mud crab.
Families
Shoppers
History
Food