9 Things to Do in Boracay When it Rains
What to Do When Rain Spoils Plans in Boracay
There's a surprisingly good choice of things to do in Boracay when it rains. You might think that the island, being known as a tropical paradise, is all about its beaches and outdoor activities – and you'd be mostly right. Fortunately, with its tropical climate, you'll still be generally warm when it rains, so you can go out and have fun with just a light raincoat or a simple waterproof poncho. If the idea of getting soaked from the sky doesn't appeal in the slightest, there are also some indoor attractions to enjoy.
Boracay's wet season is called Habagat, and typically lasts from June to October. Many visitors pick that period despite the risks of rain, for several good reasons: hotel rates are lower, there are fewer people on the beaches than in high season, and it's rare to see uninterrupted rain for several days (except during typhoons, of course). Whatever the period you come to Boracay for holiday, the rainy-day activities displayed below may come handful.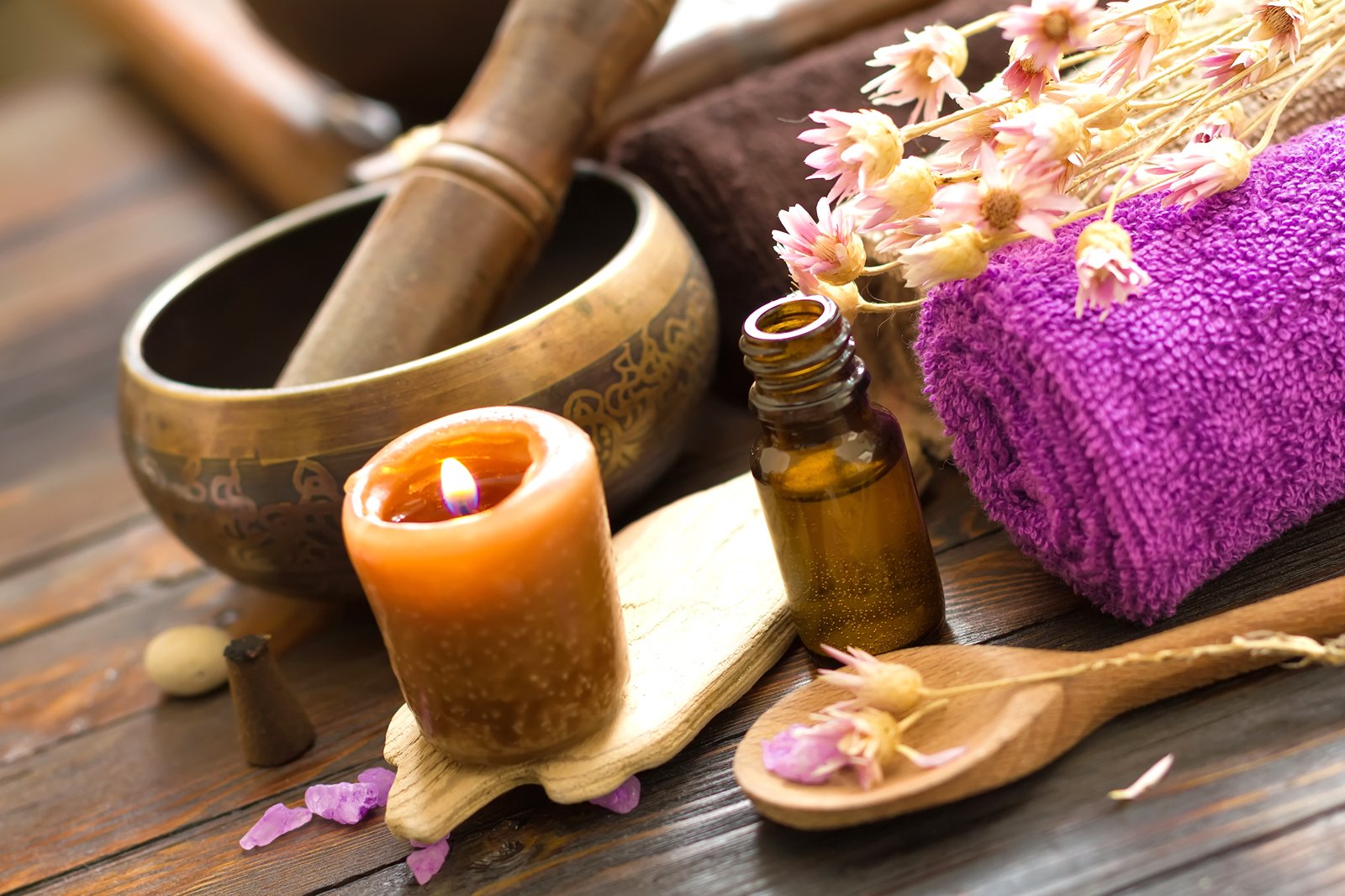 Spas and massage salons abound in Boracay. Apart from the beach massages, which are usually performed outside, all other body treatments are done indoor. It means you can take shelter from the falling rain for an hour or 2 while also providing a pleasantly relaxing experience.
Simple massages in the salons found along White Beach cost only a few hundred pesos, but you can also indulge yourself with a full-body treatment in the spa of an upscale resort such as the Shangri-La's Boracay Resort & Spa or the Mandala Spa & Villas Boracay.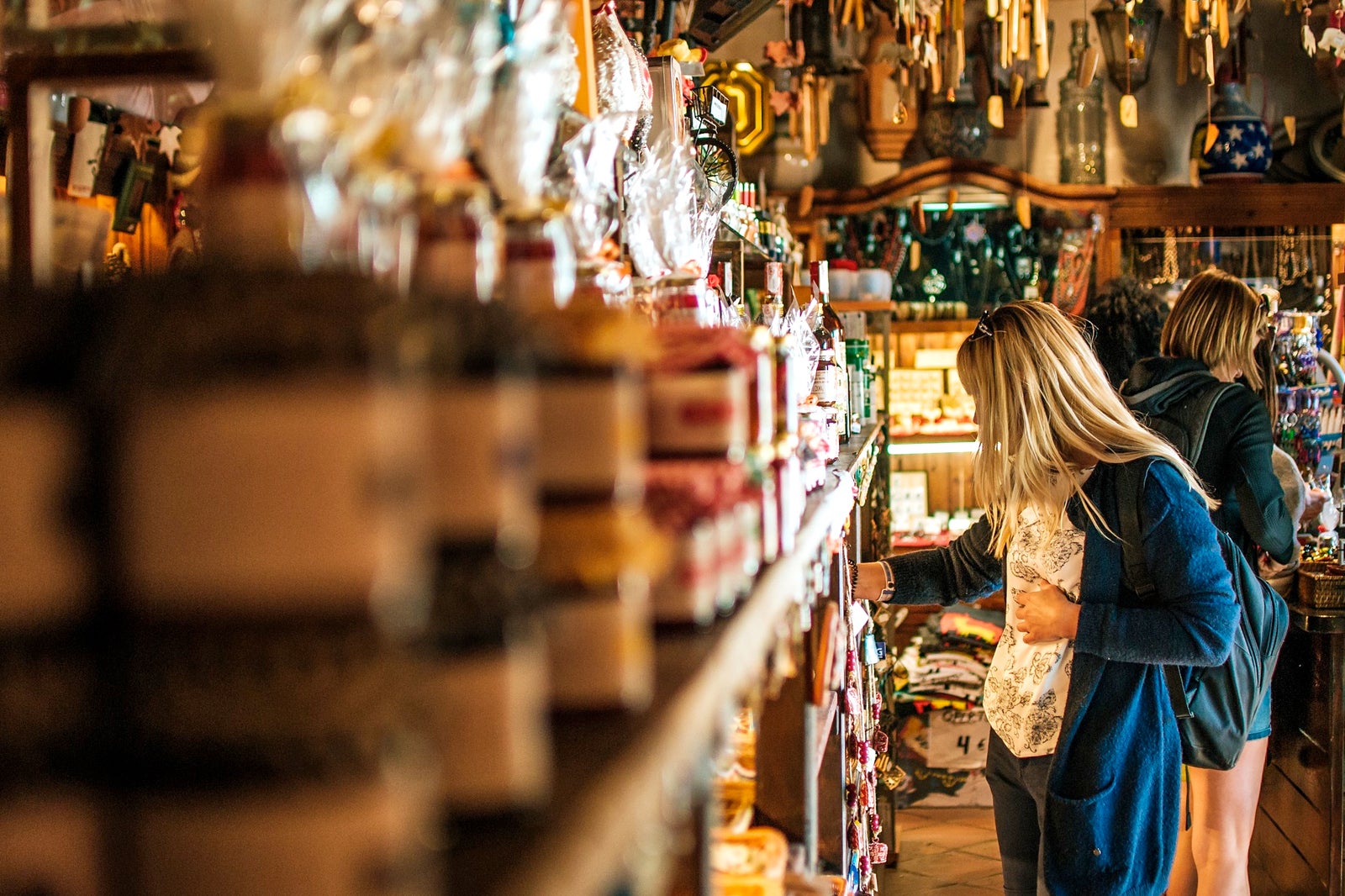 Going shopping is a good way to dodge to worst of the rains in Boracay. While they're not fully covered by a roof, the largest shopping complexes on the island (D'Mall, Plazoleta and City Mall) offer a pleasant way to wait for the downpour to end. You'll find a large collection of souvenirs, fashion and beachwear, as well as cool venues to grab a snack and have a drink. Have a look at our pick of the best shopping experiences in Boracay to learn more about these stores and markets.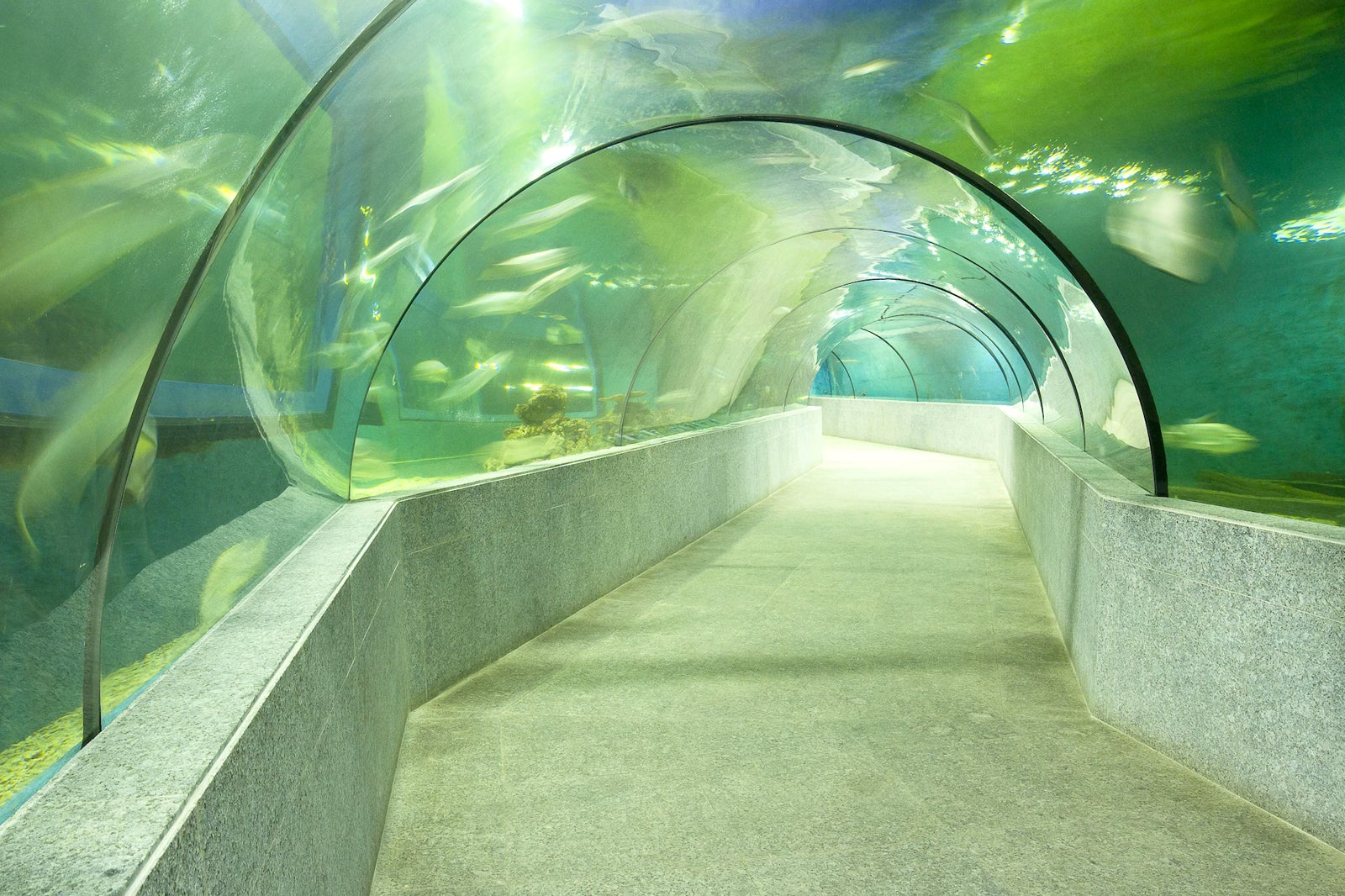 Apart from the many aquariums filled with plenty of different marine creatures, the Boracay Oceanarium is famous for 2 highlights: the discovery tunnel, and the ocean walk. As its name implies, the former is a metres-long see-through tunnel that allows you to be swum over by sharks and shoals of large fish. The latter is a unique activity: scuba diving inside the aquarium. Located on the grounds of the Crown Regency Resort & Convention Centre, it's a cool place to visit on a rainy day.
Read more
Location: Crown Regency Resorts and Convention Center, Boat Station 2, Main Road, Brgy Balabag, Boracay Island, 5608 Aklan, Philippines
Phone: +63 (0)36 506 3029
4
Go windsurfing and kiteboarding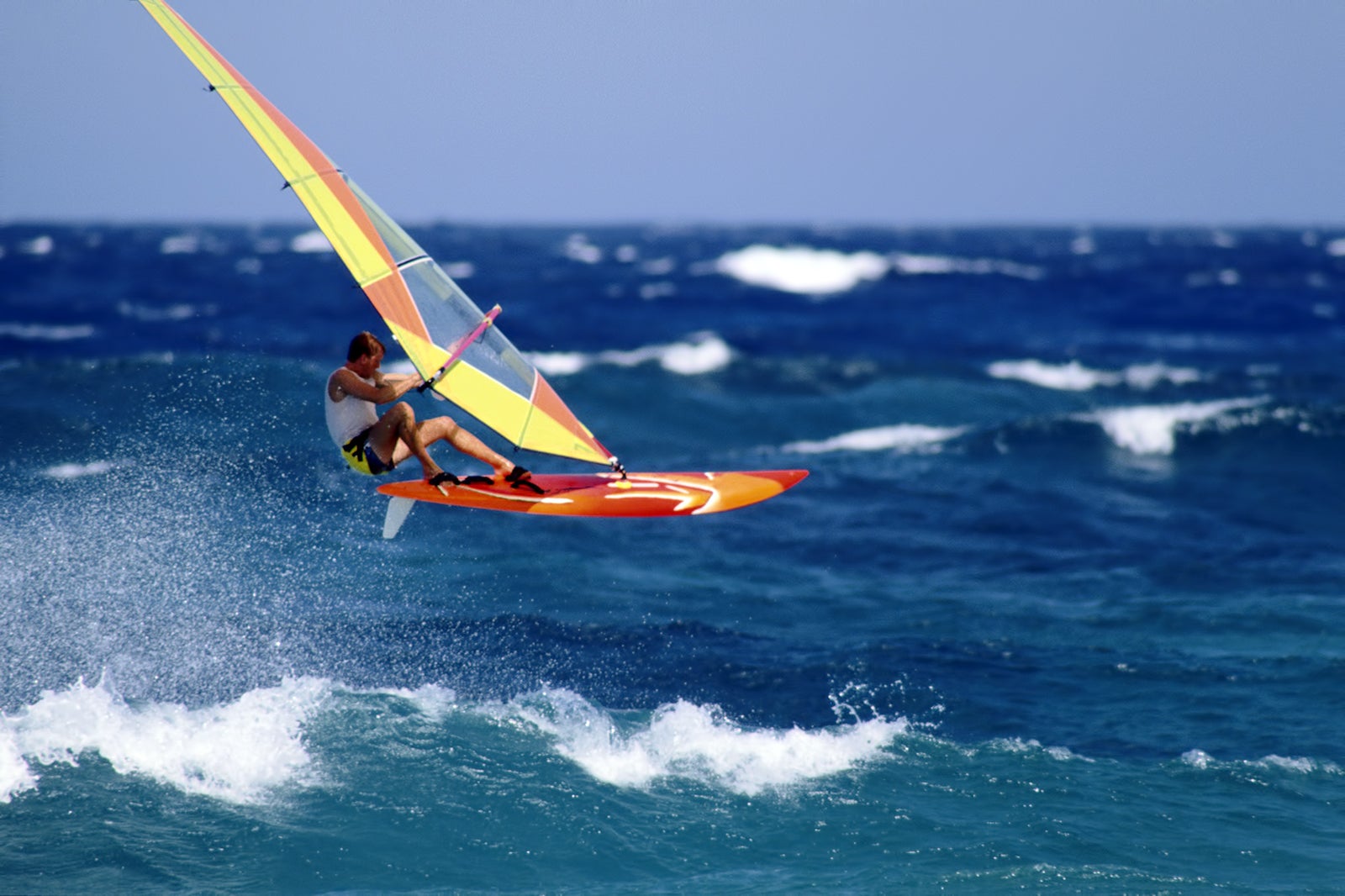 Habagat season (June–October) is the best time to enjoy nautical sports such as windsurfing and kiteboarding in Boracay. The main playground for these activities is Bulabog Beach, on the east coast of the island.
The lagoon is protected by an outer reef, and the wet season's northeast winds make Bulabog perfect and safe for surfers and boarders, even if they're just beginners. Obviously, it's less fun to engage in these nautical sports if the rain is too strong, but Boracay's weather is usually relatively mild.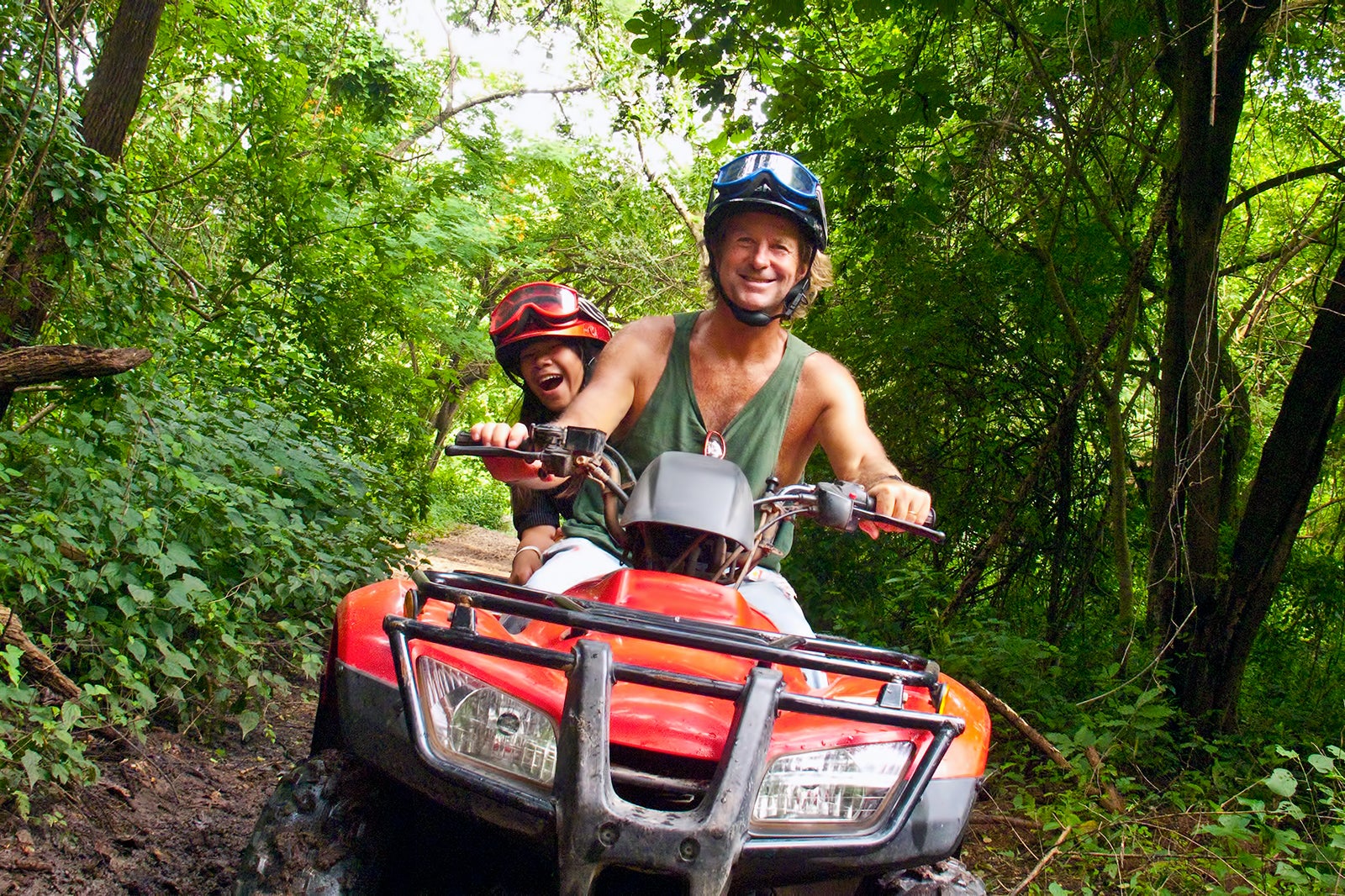 It's obviously more pleasant to ride an ATV when the sun shines, but it can be extremely fun to slide in the mud when it rains. ATV rental and many ATV tours are available in Boracay. The former option is mostly for getting around on standard roads, so doesn't fit much as a rainy day activity.
It's best to join a tour that takes you into the forest that covers the northeastern part of the island. You'll first learn how to handle your machine before exploring the wilderness in groups of up to 10 ATVs. In low season, be prepared to get wet and mud-stained – it's all part of the fun.
6
Go empty a few clips at a shooting range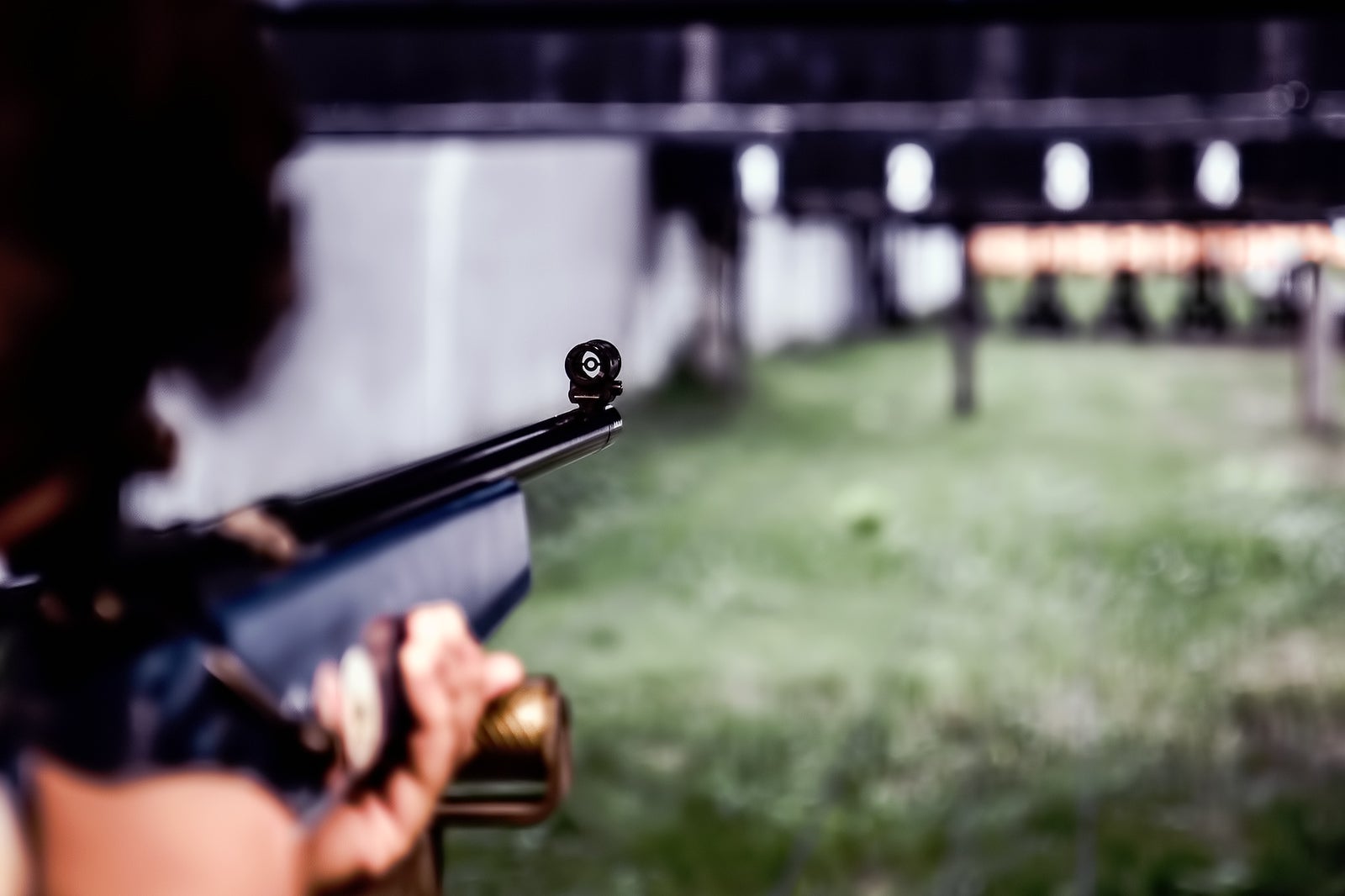 You could practice your aim at the Jin Da Heng Indoor Shooting Range if it's raining outside. Located in Yapak, in the northern part of the island, you can choose between 9mm, 5.56mm and .22 cal rounds to shoot your target with, using revolvers or automatic and semi-automatic pistols and rifles.
A skilled range safety officer will show you the proper way to use safely the weapon and guide you throughout the shooting session. Besides the shooting range, the Jin Da Heng complex features ping pong tables, a bar, and a restaurant.
Location: Yapak, Boracay, Philippines
7
Stay fit at an indoor sports centre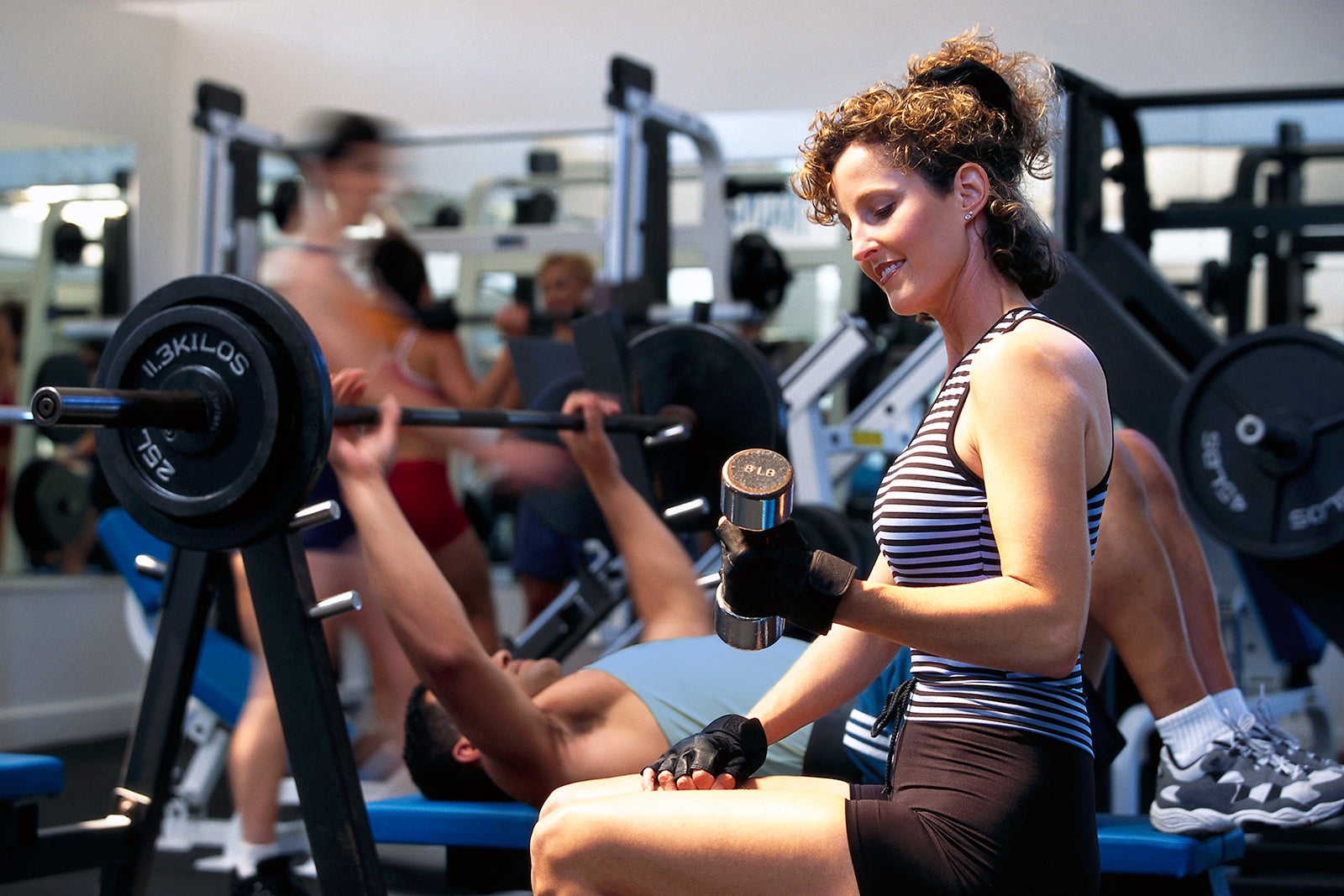 There are many fitness centres in Boracay, mostly inside hotels with some independent gyms, too. Obviously, the most upscale resorts such as Shangri-La's Boracay or Henann Lagoon Resort have some of the best-equipped sport centres.
You can also find standalone gyms all around the island – Legacy Gym Boracay is located on Diniwid Road, Athlete's Gym at D'Mall, and Kingfishers Gym is just south of Bulabog Beach.
Helmet diving is a safe way to walk on the sea bottom and see the magnificent fauna and flora that live a short distance from the shore, just a few metres below sea level. The oxygen-pumped helmet is comfortable, and only a few minutes' instruction is required for you to know the ins and outs of this underwater activity. You can book a helmet diving tour at many dive centres and agents along White Beach.
9
Dream Land Trick Art Museum
Dream Land Trick Art Museum displays a collection of optical illusion paintings that offer you great photo opportunities. You can be snapped drinking the milk served by Vermeer's Milkmaid, receiving a maths lesson from Albert Einstein, cruising Venice in a gondola, riding in Santa Claus's sleigh, and much more through these forced perspective paintings.
Location: Dream Land Theme Park, Malay, Aklan, Philippines
Open: Daily from 9am to 5pm
Back to top