10 Best Things to Do in Aruba
What is Aruba Most Famous For?
Aruba is one of the picturesque Lesser Antilles islands found just off the coast of Venezuela. It's best known for its dazzling white beaches, but away from the beach, there's fascinating desert-like landscapes, colourful architecture and a vibrant art and social scene to explore.
Visitors could easily spend their days lazing on the beach and taking dips in the balmy Caribbean waters, while those in search of more action will find plenty to enjoy, from discovering sunken ships on a diving trip to trying their luck at a casino. Here are just a few ideas of things to see and do in Aruba.
What are the best things to do in Aruba?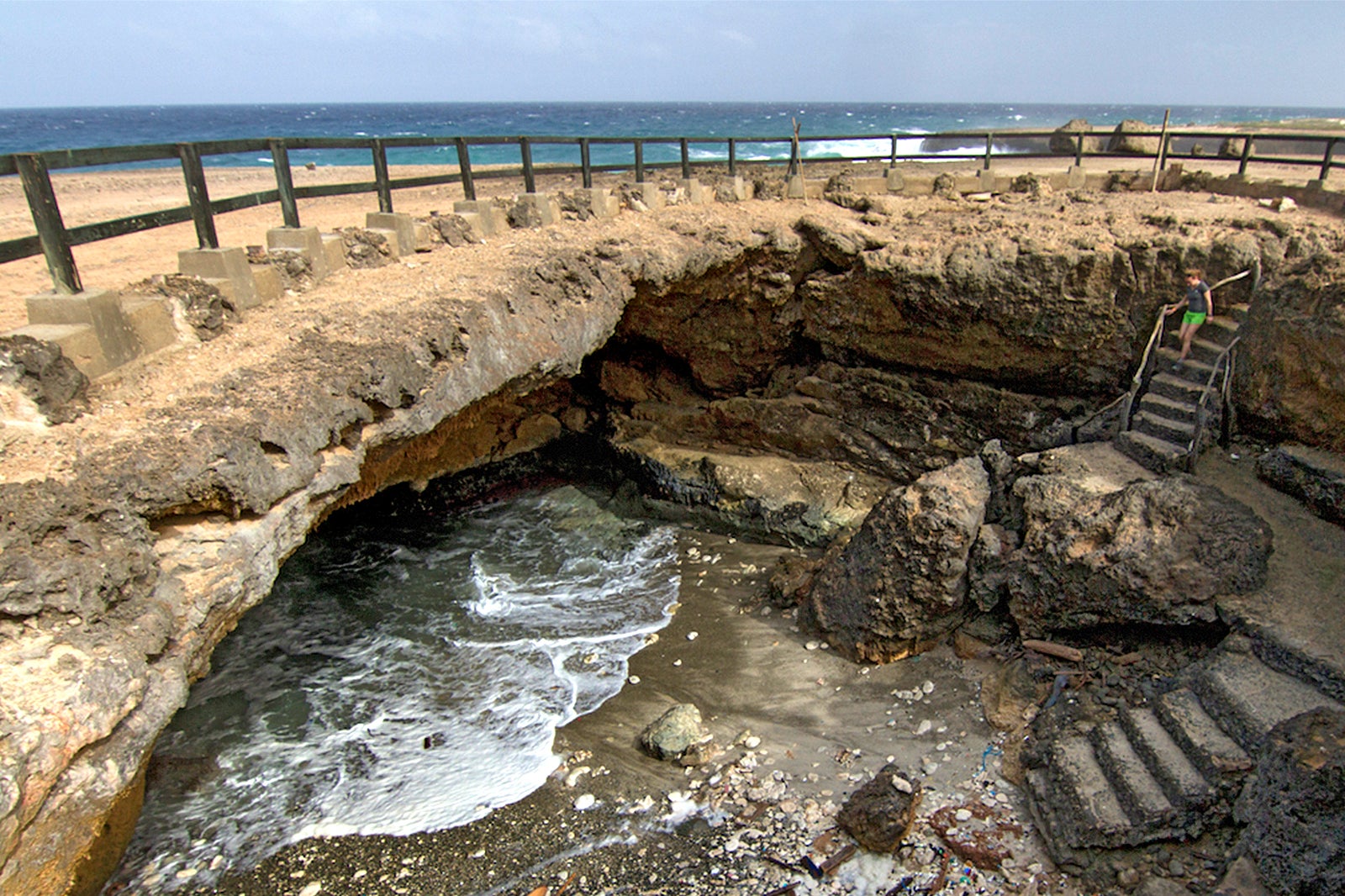 Arikok National Park
Explore the trails and caves that cover nearly 20% of the island
With its windswept coastlines, cacti-dotted landscapes and limestone cliffs, Arikok National Park is a great place to discover Aruba's wild beauty. Hike to the top of Arikok hill to enjoy panoramic views over the island, or take a 4X4 to go for a cool dip in Conchi, a jewel-toned natural pool along the rocky shore. Venture into Fontien Cave to find ancient pictographs amongst the stalactites.
The park is open daily from 8am to 4pm and there's an entry fee of about $11 for adults. Guided trips are available, with some sites only accessible by all-terrain vehicles.
Location: San Fuego 70, Santa Cruz, Aruba
Open: Daily 8am to 4pm
Phone: +297 585 1234
photo by Brell64 (CC BY-SA 4.0) modified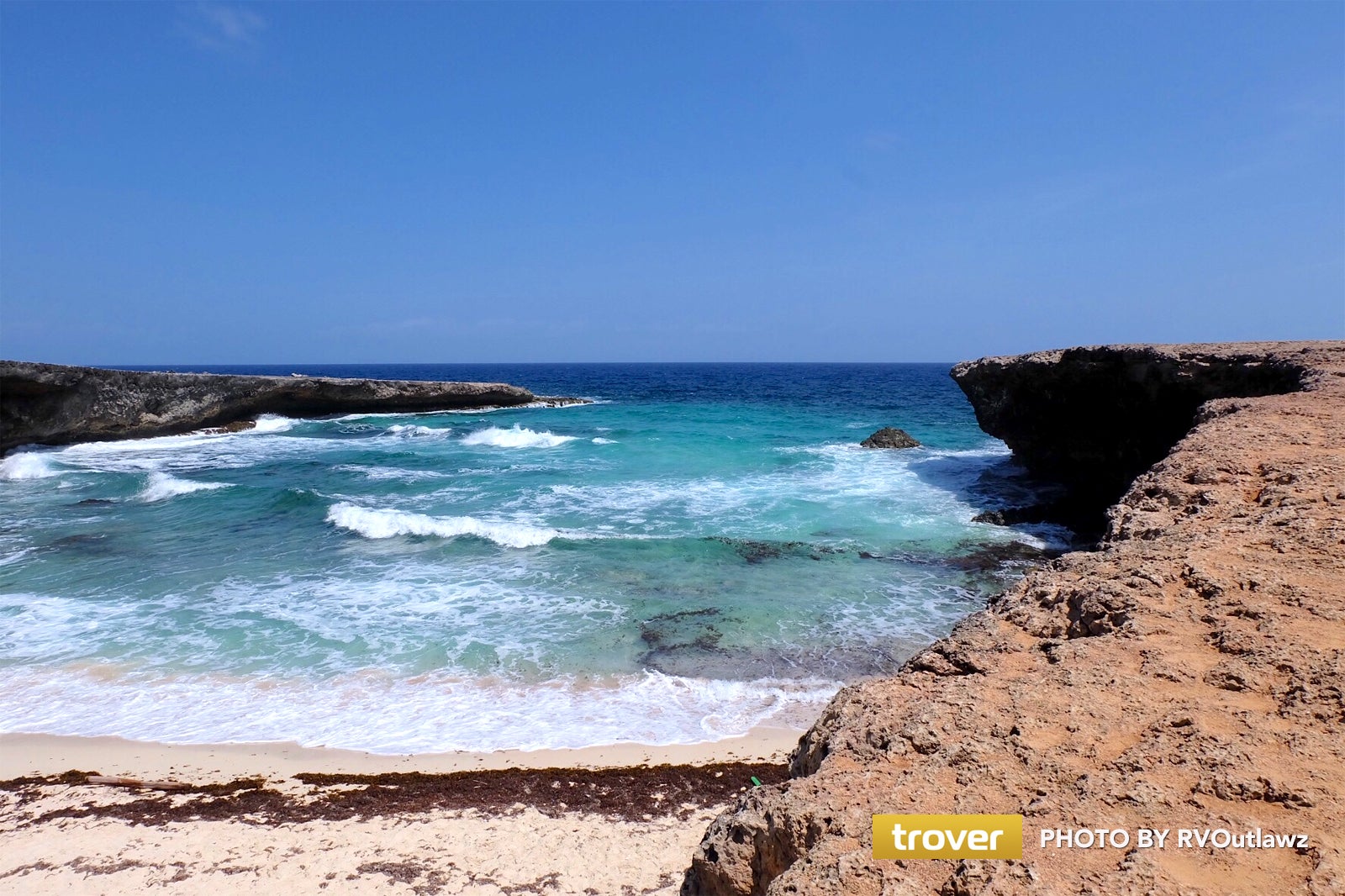 Boca Prins Beach
Slide down the sand dunes near Fontien Cave
Boca Prins is a remote bay on the northeast coast of Aruba, surrounded by high cliffs. It's one of the best things to do in Aruba and among the most breathtaking spots within Arikok National Park. Strong waves make it a hazardous place to swim, but it's a fine place to just escape the world and soak up the incredibly scenic views.
Approaching the beach are large sand dunes, providing a stark landscape that's fun to scramble across on the way to the beach or explore with a 4X4. To reach the bay's small beach, take the wooden steps down.
Couples
Photo
Budget
Adventure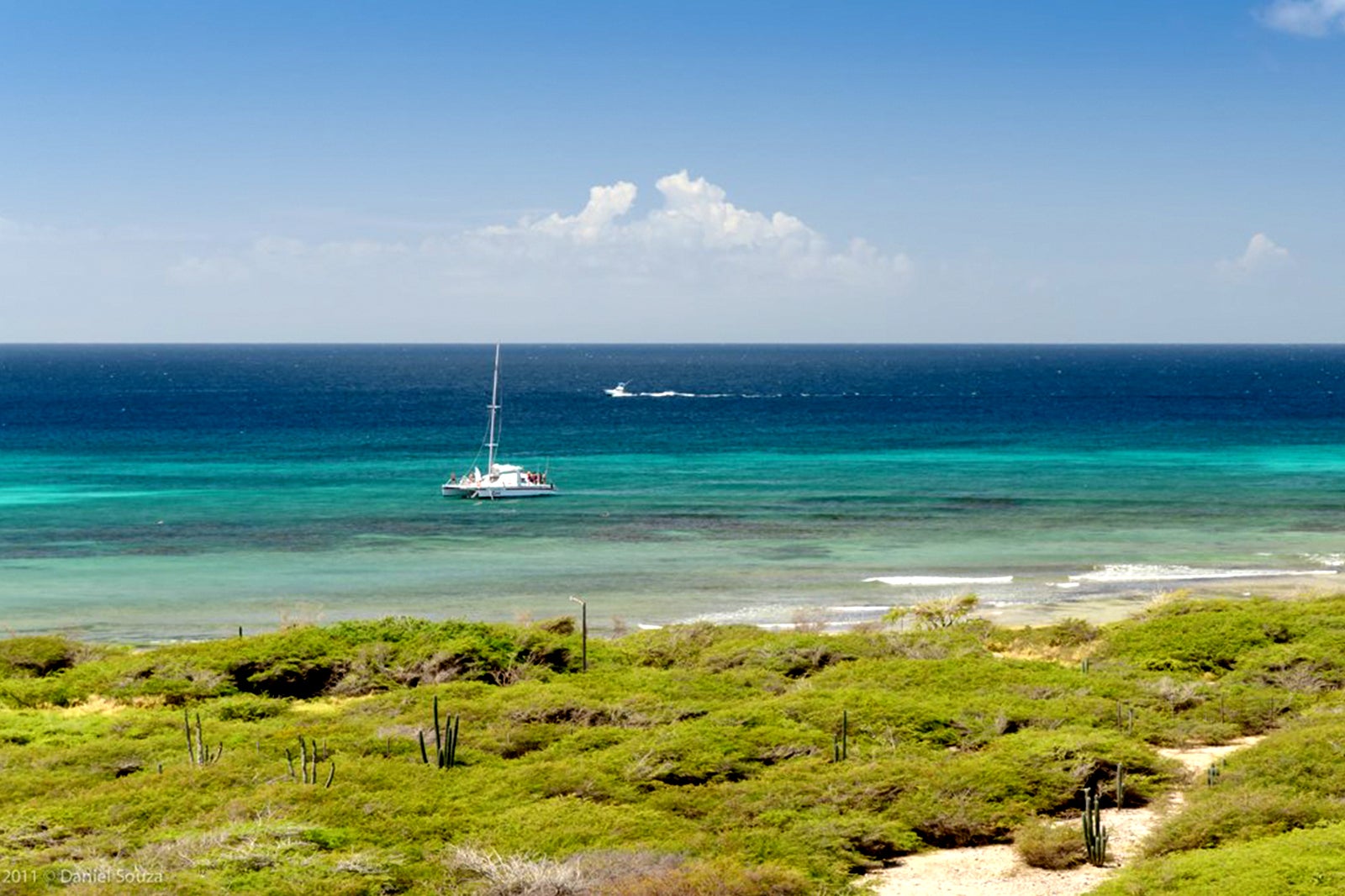 Arashi Beach
Swim and snorkel through an underwater wonderland
Aruba's Arashi Beach offers colourful marine life and fiery sunset views. Calmer sea conditions make it an ideal place for families to swim, while snorkellers are rewarded with clear waters and the chance to see an abundance of sea life like fan corals, angelfish and the blue tang fish of Finding Dory fame.
Found on the northwest tip of the island near the California Lighthouse, the beach remains largely free of development though there are beach huts, sunbeds and a bar on site.
Families
Photo
Budget
Adventure
photo by Dan Souza (CC BY-SA 2.0) modified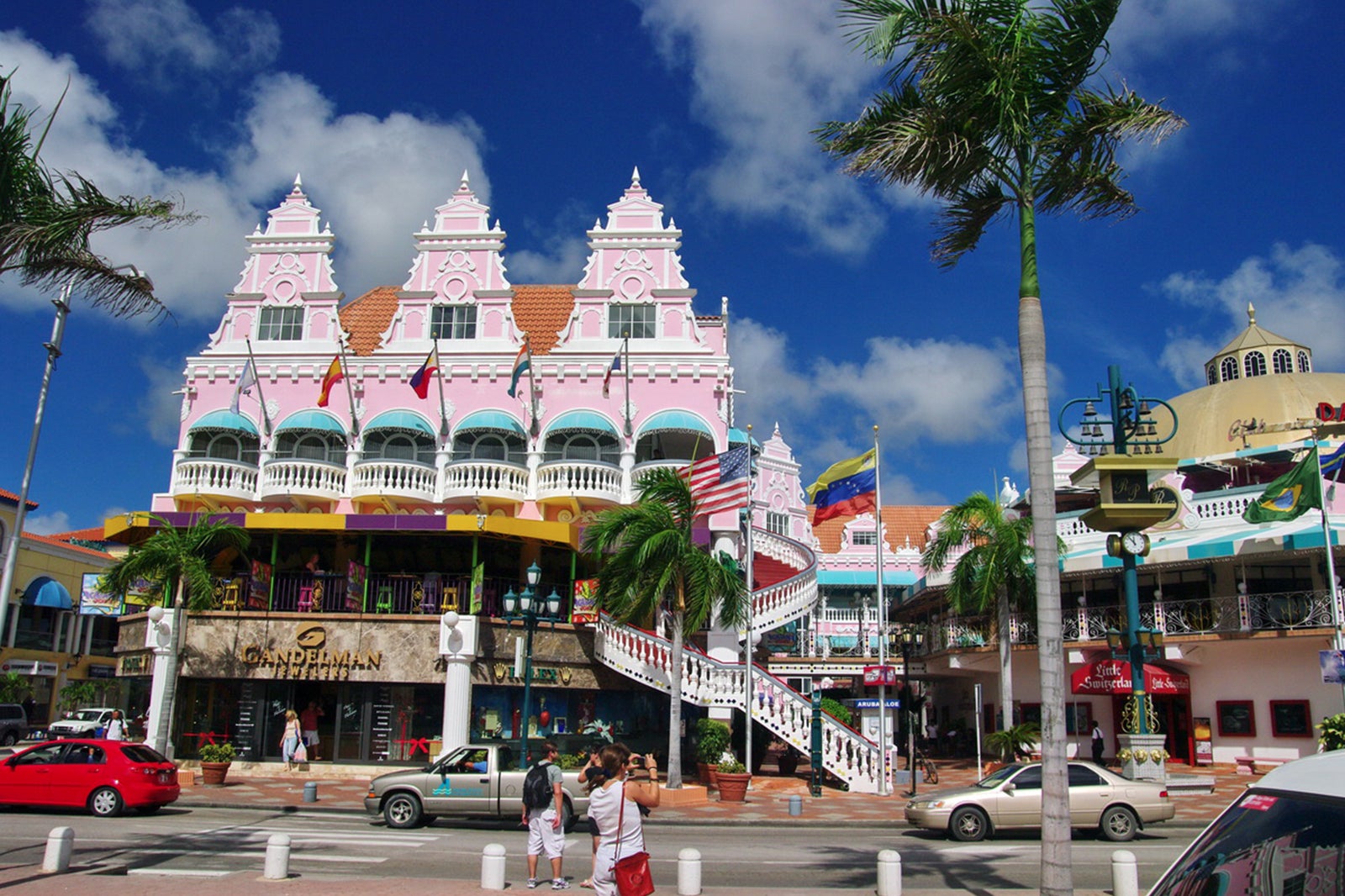 Wander the streets of Oranjestad
Aruba's colourful capital
The port city of Oranjestad's lively streets and wedding-cake Dutch colonial architecture can easily tempt visitors away from the beaches for at least a few hours of shopping and strolling. Look for souvenirs and snacks at the Local Market near the bus terminal or stop by the Cosecha gallery and shop to find unique ceramics, jewellery and other works by local artists. Queen Wilhelmina Park is a scenic little place to relax and maybe spot some sunbathing iguanas.
The free streetcar offers a leisurely way to explore the city, looping around the downtown area from the cruise port's main gate. Trams run every 25 minutes from 10am to 5pm daily.
Shoppers
History
Food
Budget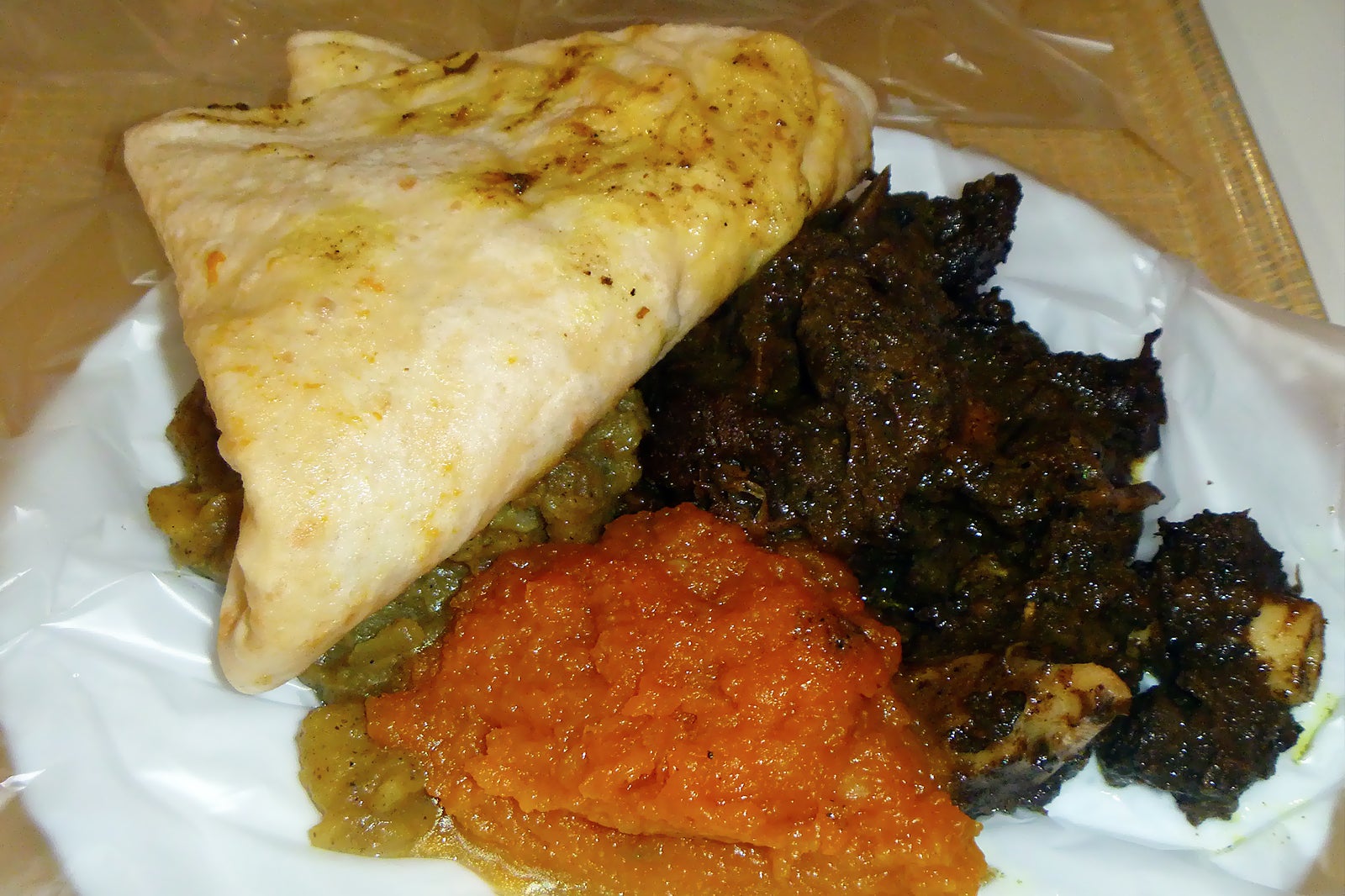 Eat local Aruban food
Big tastes from a small island
Reflecting its history, Aruba's distinctive cuisine blends cultural influences from Holland, Spain, Portugal and South America. To savour a taste of the local seafood, look for dishes like keri keri (sautéed barracuda or shark), pisca den foil (foil-cooked mahi mahi) or calco stoba (conch stew). And no meal in Aruba is complete without a side of funchi (cornmeal mush) or pan bati (savoury pancakes).
Top spots for an authentic Aruban meal are The Old Cunuchu House, best known for its cabrito stoba (goat stew), and Gasparito Restaurant and Art Gallery, which serves a mouth-watering seafood keshi yena (stuffed cheese casserole). If you're in Aruba in October, look out for Aruba's annual Eat Local food festival.
photo by Kalamazadkhan (CC BY-SA 3.0) modified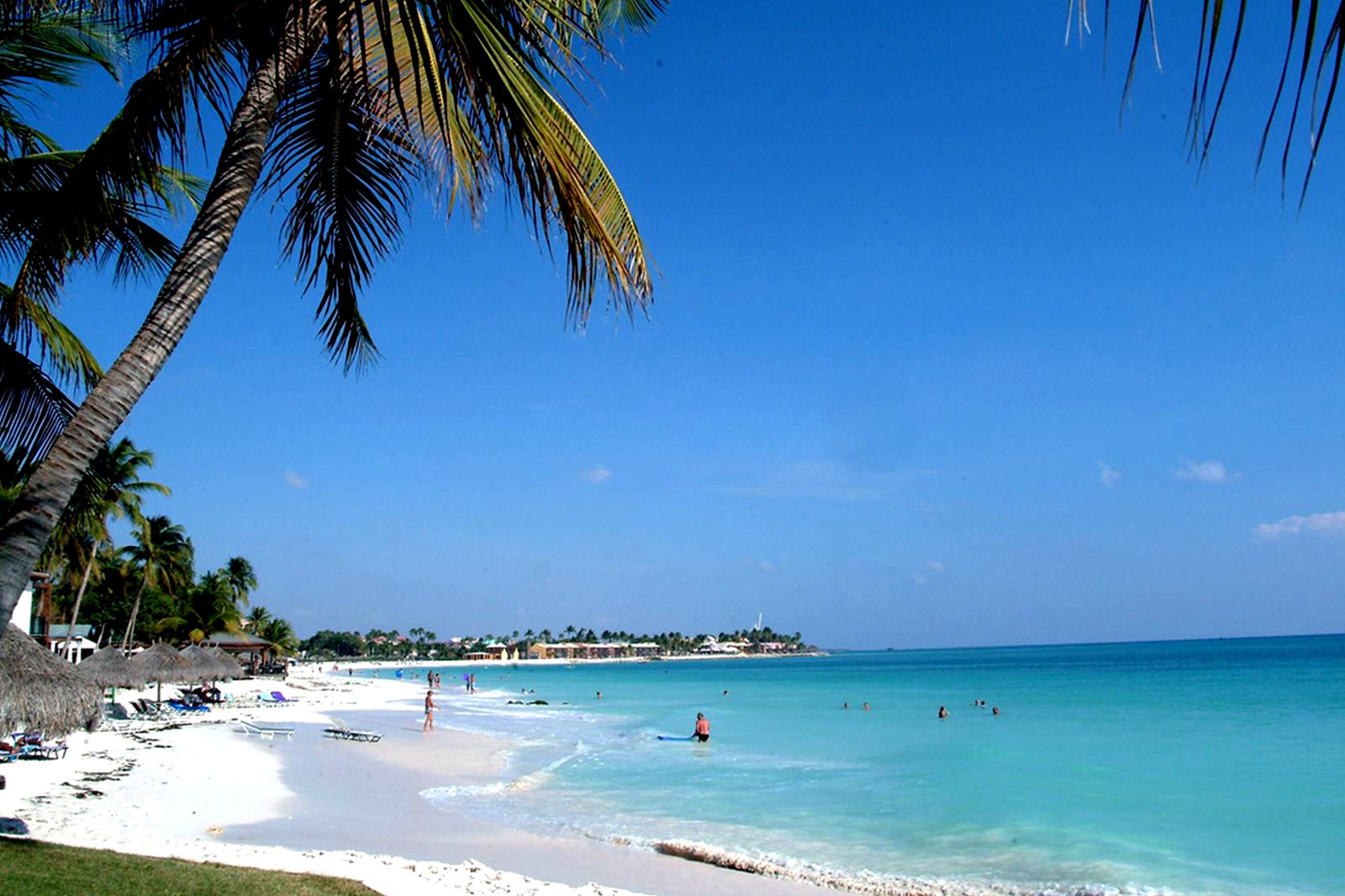 Eagle Beach
A west coast beach just 15 minutes from Oranjestad
Eagle Beach is one of Aruba's largest beaches. It's also Aruba's most famous and is often ranked among the world's best in travel magazines and traveller surveys. Not only is Eagle Beach stunningly beautiful with its soft, white sands and clear waters, it's also a hive of fun beach activities including banana boat rides and jet ski rentals.
Sun loungers are available to rent, or you could try to find a patch of shade under a stately divi divi tree on the beach. Be sure to linger into the twilight hours to catch the spectacular sunset views over the sea.
Couples
Families
Photo
Budget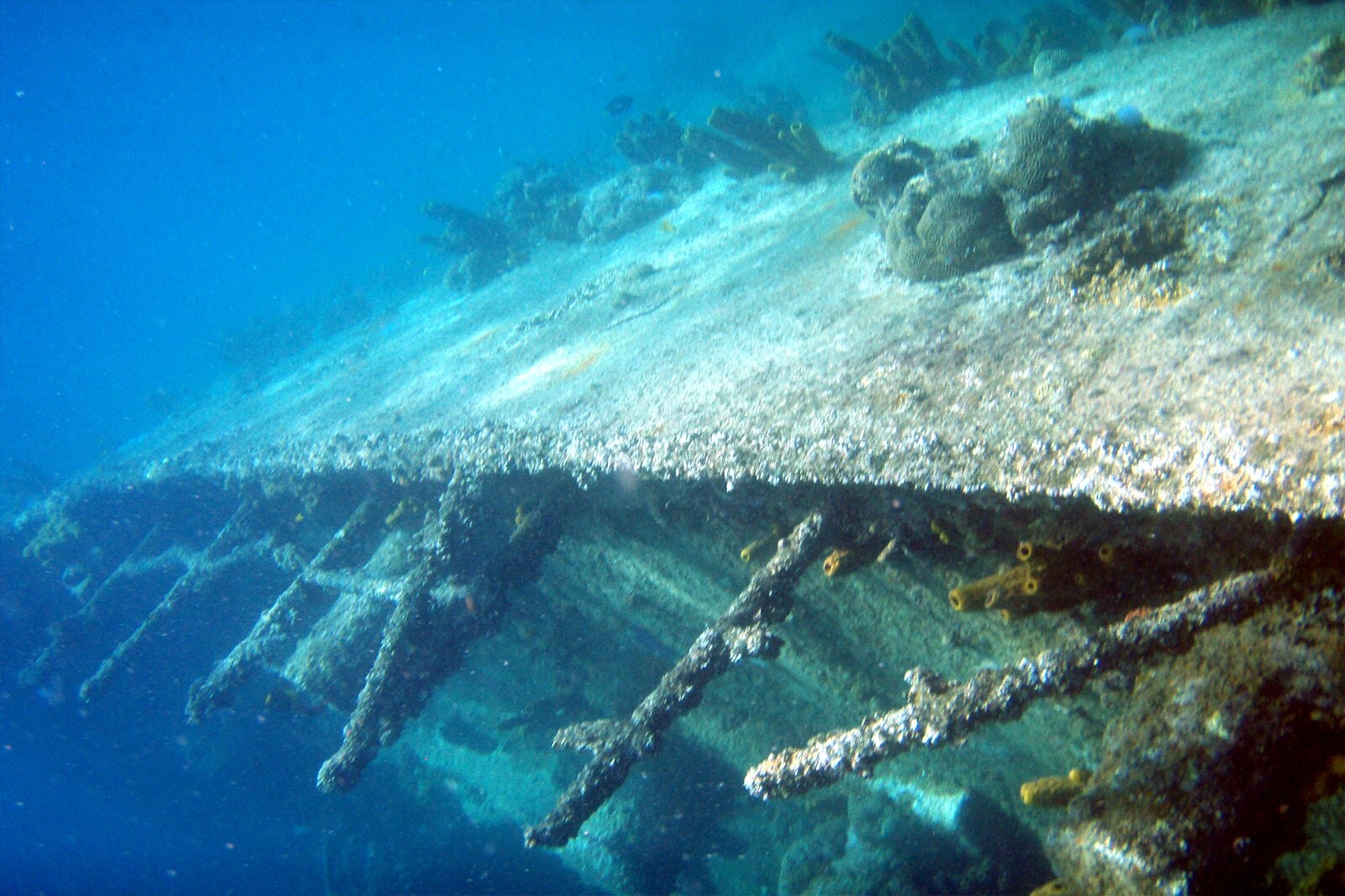 Explore shipwrecks on an Aruba diving trip
Divers can also find sunken aircraft
Aruba's waters are teeming with colourful marine life, but there are also some sunken ships lurking in the depths that are thrilling to discover on a scuba diving trip. The best-known shipwreck is the SS Antilla, a German cargo ship that was set on fire by its crew to evade capture and has remained intact on the ocean floor since it sank in 1940.
Jane Sea is a ship that sunk in mysterious circumstances in 1988 that has an open cargo hull to explore. The Pedernales sunken tanker is another World War II relic that suffered a torpedo attack by German U-boats in 1942 – this wreck is popular with beginner divers.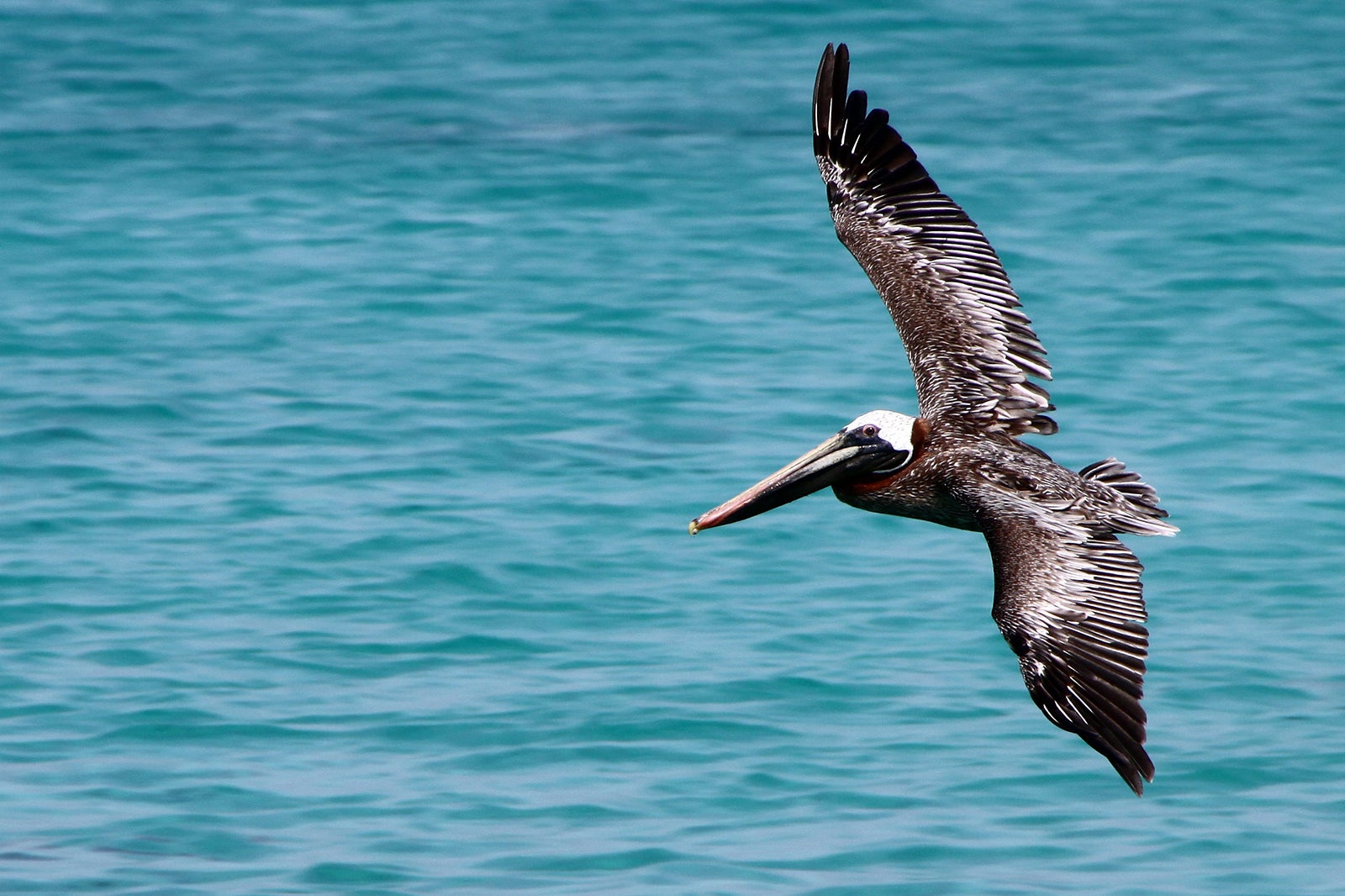 Bubali Bird Sanctuary
Do some birdwatching at Aruba's avian haven
At first glance, Bubali Bird Sanctuary doesn't appear to have much to see, but those with patience and a good set of binoculars will be rewarded with the chance to spot more than 80 species of migratory birds. Head to the observation tower for the best views and keep an eye out for such birds as Caribbean coots, pied-billed grebes and various herons and egrets.
The sanctuary is in a wetland preserve within walking distance from Palm Beach. It's best to go in the late afternoon or at dusk when the birds are more active.
Location: J E Irausquin Boulevard, Palm-Eagle Beach, Aruba
Phone: +297 582 3777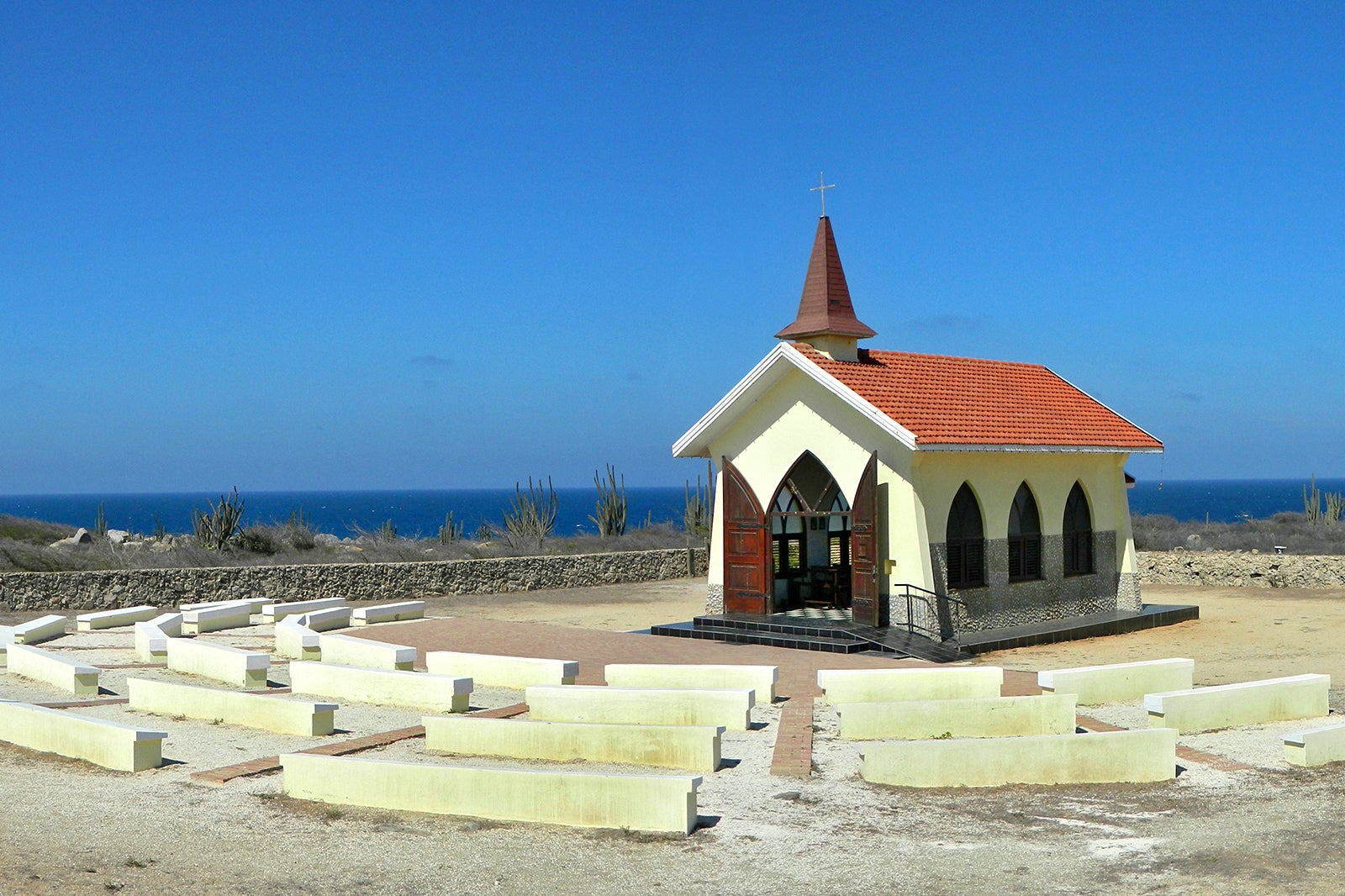 Alto Vista Chapel
A hilltop church with heavenly views
The tiny Alto Vista Chapel sits on a site of the first Catholic church in Aruba, originally built in 1750 by the Spanish missionary Domingo Antonio Silvestre. Found near the town of Noord, this bright yellow church is also called the Pilgrim's Chapel, rewarding those who make the journey up the long winding road with stunning views over the island's north-eastern coast.
The faithful are welcome to join the chapel's weekly mass service, which is held most every Tuesday at 5pm.
Location: Alto Vista Road, Noord, Aruba
photo by Natalie Liao Jen (CC BY-SA 3.0) modified
Lively nightlife in Palm Beach
Beach parties and poker nights
As the day winds down, Aruba's festive vibe heats up and most night owls will flock to Palm Beach for some after-dark excitement. Those in search of a refreshing sundowner head to places like Bugaloe Beach Bar and Grill, which offers happy-hour specials daily and free salsa classes every Wednesday.
MooMba Beach Bar is a good place to go for a casual night out with its open-air beach huts, or for a more glam evening, you could try your luck at one of the casinos. To dance the tropical night away, make your way to Gusto, one of the island's top night clubs.