10 Free Things to Do in Sao Paulo
Sao Paulo for Budget Travellers
Sao Paulo sprawls far and wide, but has such a huge supply of things to see and do that travellers will often spend days just in one neighbourhood. The best way to soak in the city's atmosphere is to roam the streets of its eccentric areas, such as the ever-vibrant Vila Madalena. Due to its burgeoning creative scene, art is plastered all across the city, in museums and on the streets, and can usually be seen for free. This list details some of the free attractions around the city that showcase Sao Paulo's rich culture.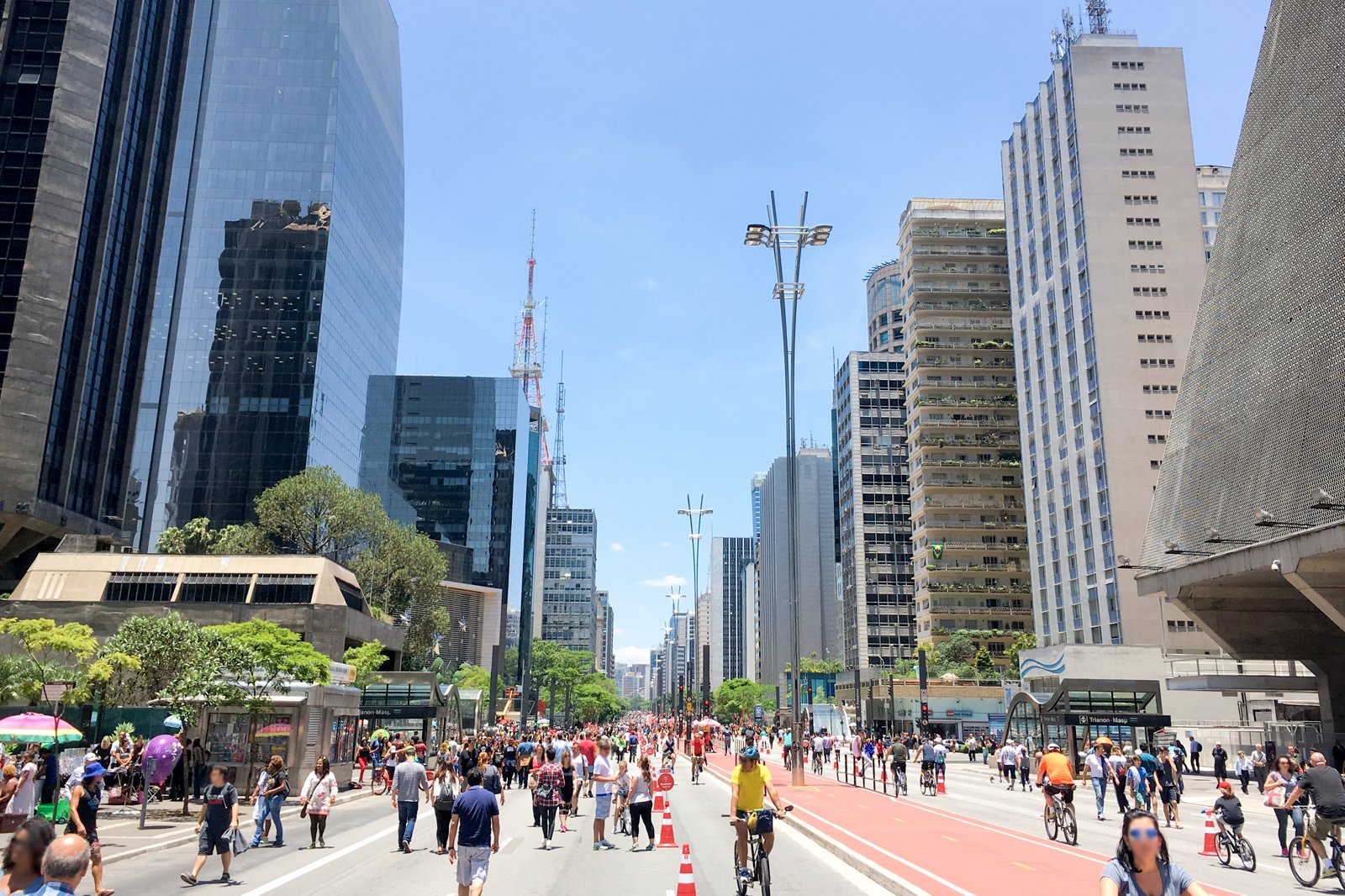 Go on a free walking tour
Taking you to 3 happening neighbourhoods
The walking tour is a classic tourist activity, especially for first-timers to the city. The tour is ideal for anyone looking to learn about the city's history in a quick and fun way. Taking place every day of the week, the tour alternates between 3 different routes. The tours around the historic centre start at 11.30am on Mondays, Wednesdays, Fridays and Saturdays. Those for Vila Madalena and Paulista Avenue are at 11am and 3.30pm respectively, on Tuesdays, Thursdays and Sundays. Join a big group of eager explorers and walk across these neighbourhoods listening to interesting facts about the city. Each tour has a different meeting point, so check the website for addresses.
photo by Mike Peel (CC BY-SA 4.0) modified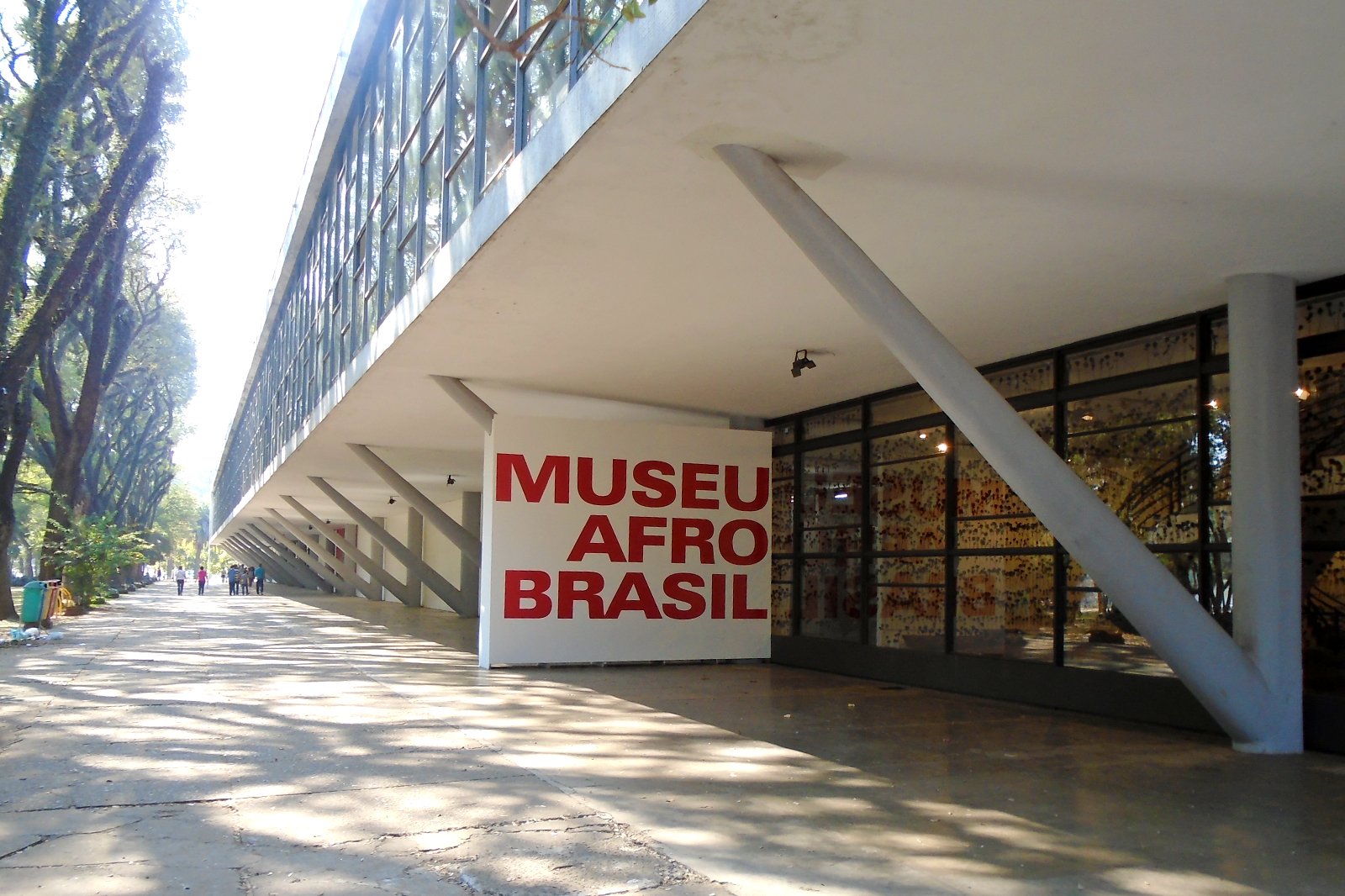 Museu Afro Brasil
Learn about the history of slavery in Brazil
Found inside Ibirapuera Park, Museu Afro Brasil is one of the city's best museums and it's free all year round. Set in a modern glass-paned building, the museum does a superb job of highlighting the crucial role of African populations in Brazil's identity. Exhibitions are centred on telling the story of slavery in Brazil and include over 6,000 exhibits, including paintings, sculptures and photographs. The museum is hugely insightful about an often-overlooked part of Brazilian history and it's definitely worth a visit.
Location: Avenida Pedro Álvares Cabral, Portão 10, Parque Ibirapuera, Sao Paulo - SP, 04094-050, Brazil
Open: Tuesday–Sunday from 10am to 5pm (closed on Mondays)
Phone: +55 11 3320 8900
photo by Eugenio Hansen, OFS (CC BY-SA 4.0) modified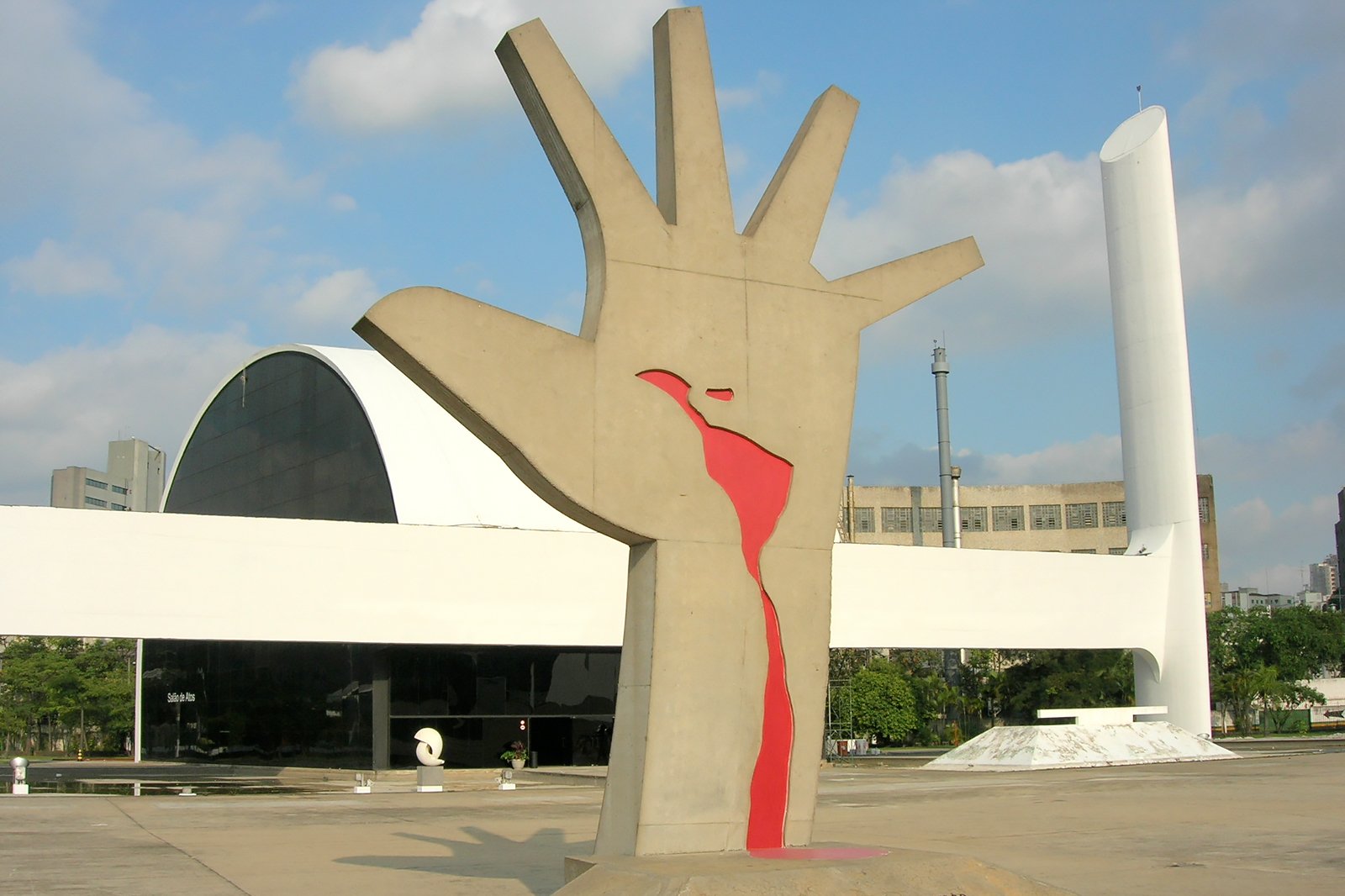 The Latin America Memorial
Immerse yourself in Latin American cultures
The Latin America Memorial is found in the western neighbourhood of Barra Funda and was created as a cultural project by anthropologist Darcy Ribeiro. The cultural centre is most recognisable for the open hand sculpture set in the main square, which has a map of Latin America on its palm. This large outdoor space hosts a string of cultural and gastronomic events, which rotate almost weekly. The space exists as a monument to the culture, history and integration of Latin America as a community, with galleries, a library, an auditorium and art sculptures sprawling the grounds. Check the website for details about upcoming events.
Location: Avenida Auro Soares de Moura Andrade, 664 - Barra Funda, Sao Paulo - SP, 01156-001, Brazil
Open: Tuesday–Sunday from 9am to 6pm (closed on Mondays)
Phone: +55 11 3823 4600
photo by Gabrielt4e (CC BY-SA 3.0) modified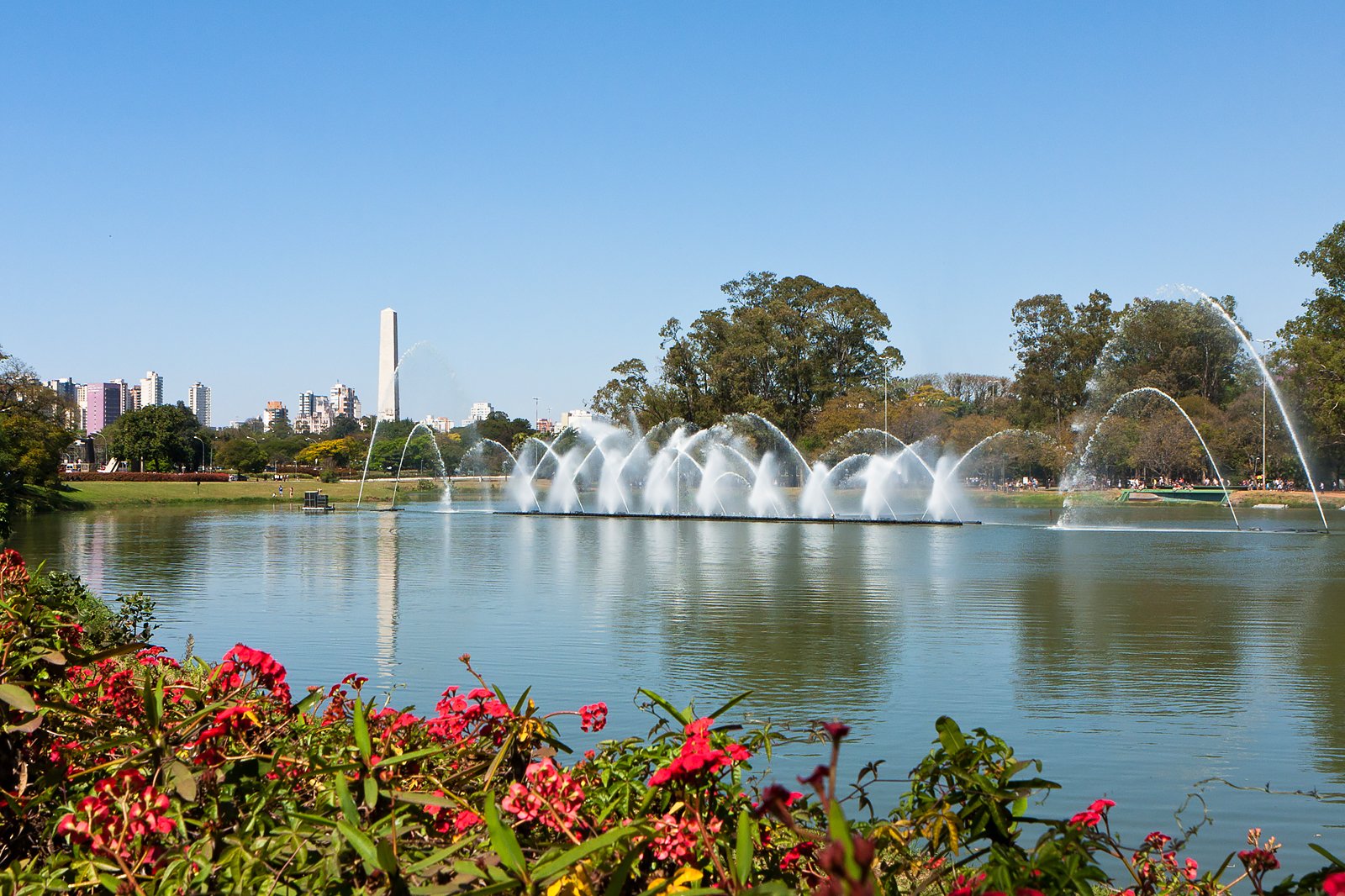 Ibirapuera Park
Spend a few hours escaping the bustle
Spread out across 158 hectares, Ibirapuera Park is Sao Paulo's much-loved urban oasis. As well as a great place to exercise, the park also has a vivid cultural scene, including museums, a music hall and many popular events. On a sunny day, come here with a picnic and relax among the colourful, towering trees or beside one of the lakes. Look out for stands selling cheap coconut water, if you need some refreshment, and check out the historic monuments dotted around the park, such as the Obelisk of Sao Paulo and the Monument to the Bandeiras.
Location: Avenida Pedro Álvares Cabral, Vila Mariana, Sao Paulo - SP, 04002-010, Brazil
Open: Daily from 5am to midnight
Phone: +55 11 5574 5045
Couples
Families
History
Photo
Budget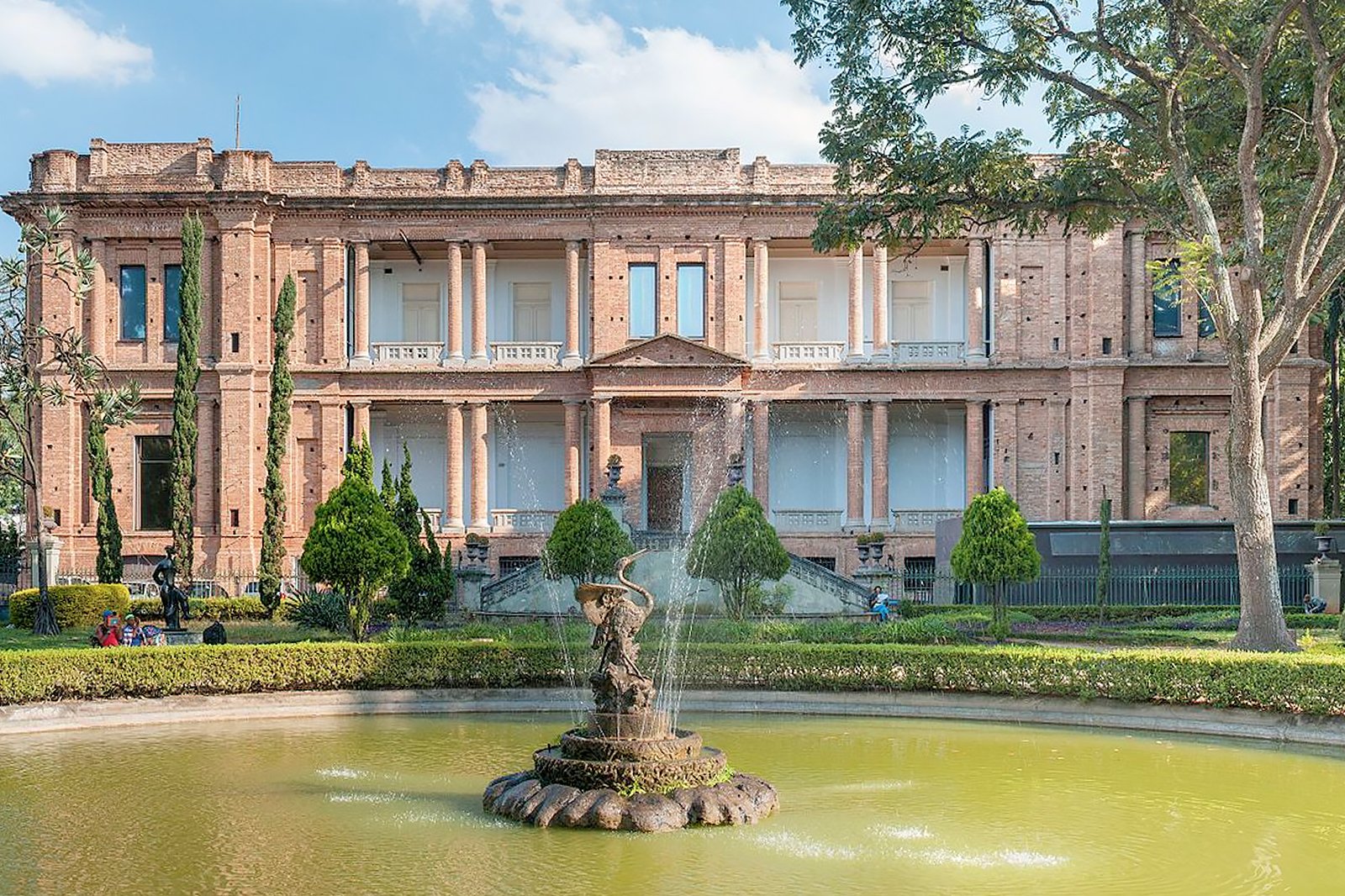 Pinacoteca do Estado de Sao Paulo
Enjoy Brazilian art for free on Saturdays
Located in the city centre, Pinacoteca do Estado de Sao Paulo is the oldest museum in the city and is said to contain the best collection of Brazilian art in the world. The majestic atmosphere is palpable in its beautiful architecture and spectacular exhibitions, which mix classic and modern works. Visit on Saturdays for free admission, or pay just 6 reals on other days. Visit their café, set in the gorgeous Jardim da Luz, and order one of their tasty pão de queijo. Also worth visiting is the grandiose Luz train station, which is opposite the museum.
Location: Praça da Luz, 2 - Luz, Sao Paulo - SP, 01120-010, Brazil
Open: Wednesday–Monday from 10am to 5.30pm (closed on Tuesdays)
Phone: +55 11 3324 1000
photo by The Photographer (CC BY-SA 4.0) modified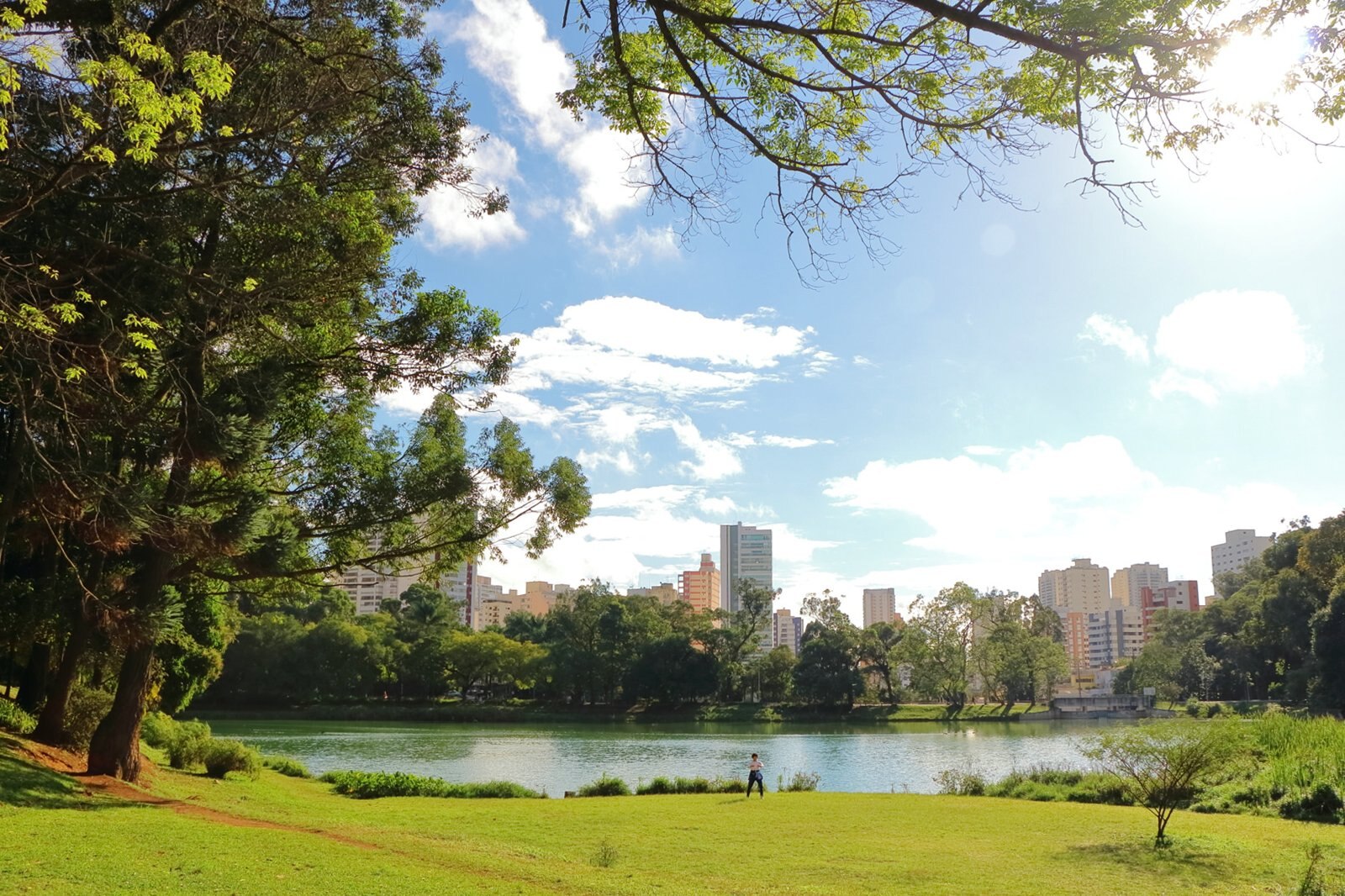 Aclimação Park
Escape the city for a few hours
Aclimação Park is the ideal place to get close to nature without travelling too far. This expansive park has seemingly endless expanses of green, where families and friends lounge on the grass with a picnic. If you're looking for a place less busy than Ibirapuera Park, Aclimação Park is the answer. You can wander around one of its winding walking trails for hours without having to dodge cyclists (bicycles are prohibited in the park). The park also has a lake, which attracts a fascinating array of wild birds during their migration season. Check around the lake or at the bird tables around the park for parrots, woodpeckers, tropical kingbirds and many more.
Location: Rua Muniz de Sousa, 1119 - Aclimação, Sao Paulo - SP, 01534-001, Brazil
Open: Daily from 6am to 8pm
Phone: +55 11 3208 4042
Couples
Families
Photo
Budget
photo by evandrosaroka (CC BY 2.0) modified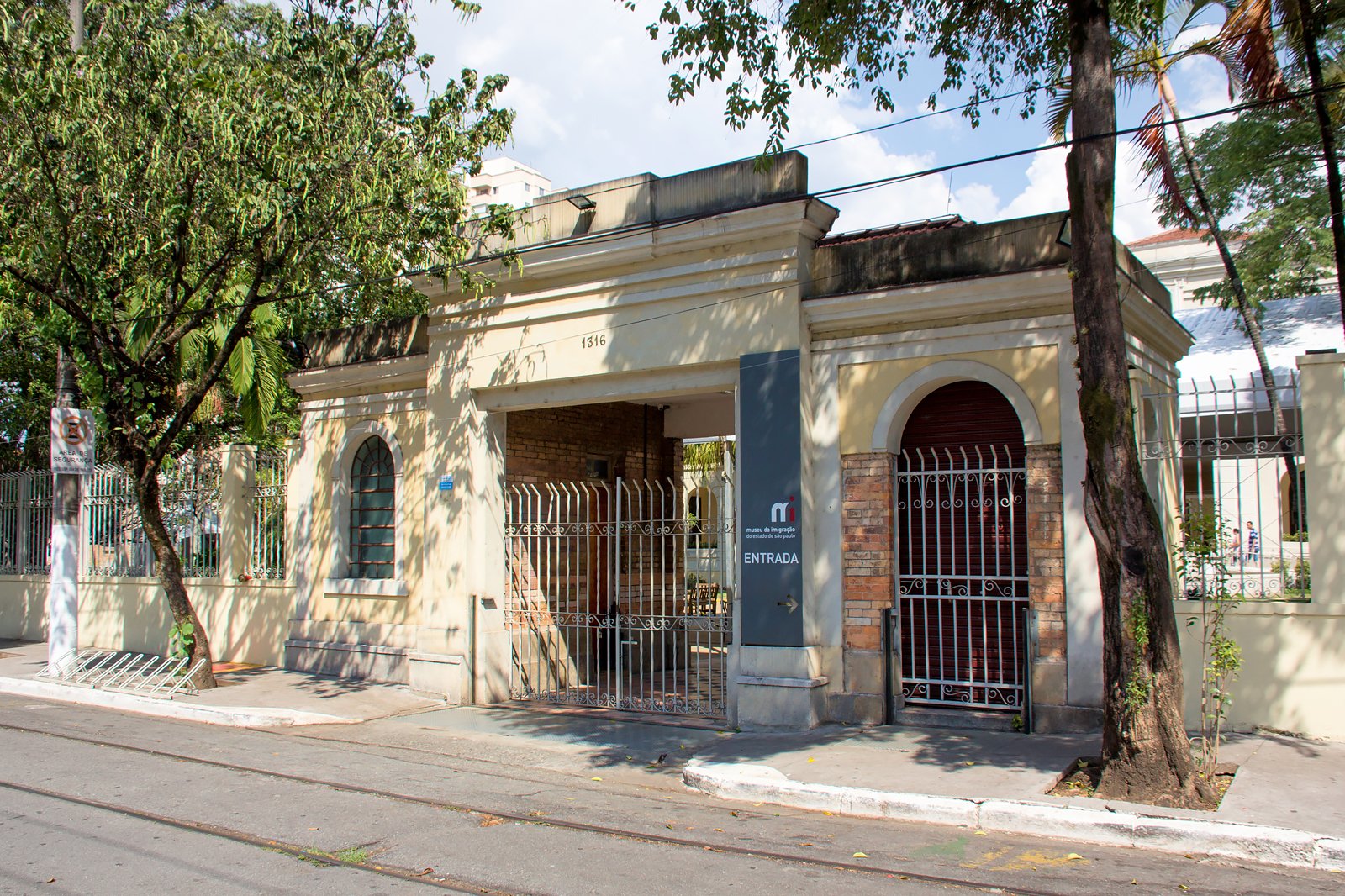 The Immigration Museum
Learn about Brazilian diversity
Located in the eclectic neighbourhood of Mooca, the Immigration Museum puts on excellent displays surrounding the memories and experiences of immigrants in Brazil. Set in a former processing facility, the museum boasts impressive interactive displays, short documentaries and artefacts used by immigrants. The museum also shows the collective dormitories immigrants used to live in, as well as the very bunkbeds they slept on. Visit on Saturday, when admission is free, and remember to wander around the grounds as well, as the building is particularly beautiful.
Location: Rua Visconde de Parnaíba, 1316 - Mooca, Sao Paulo - SP, 03164-300, Brazil
Open: Tuesday–Saturday from 9am to 5pm, Sunday from 10am to 5pm (closed on Mondays)
Phone: +55 11 2692 1866
photo by Mike Peel (CC BY-SA 4.0) modified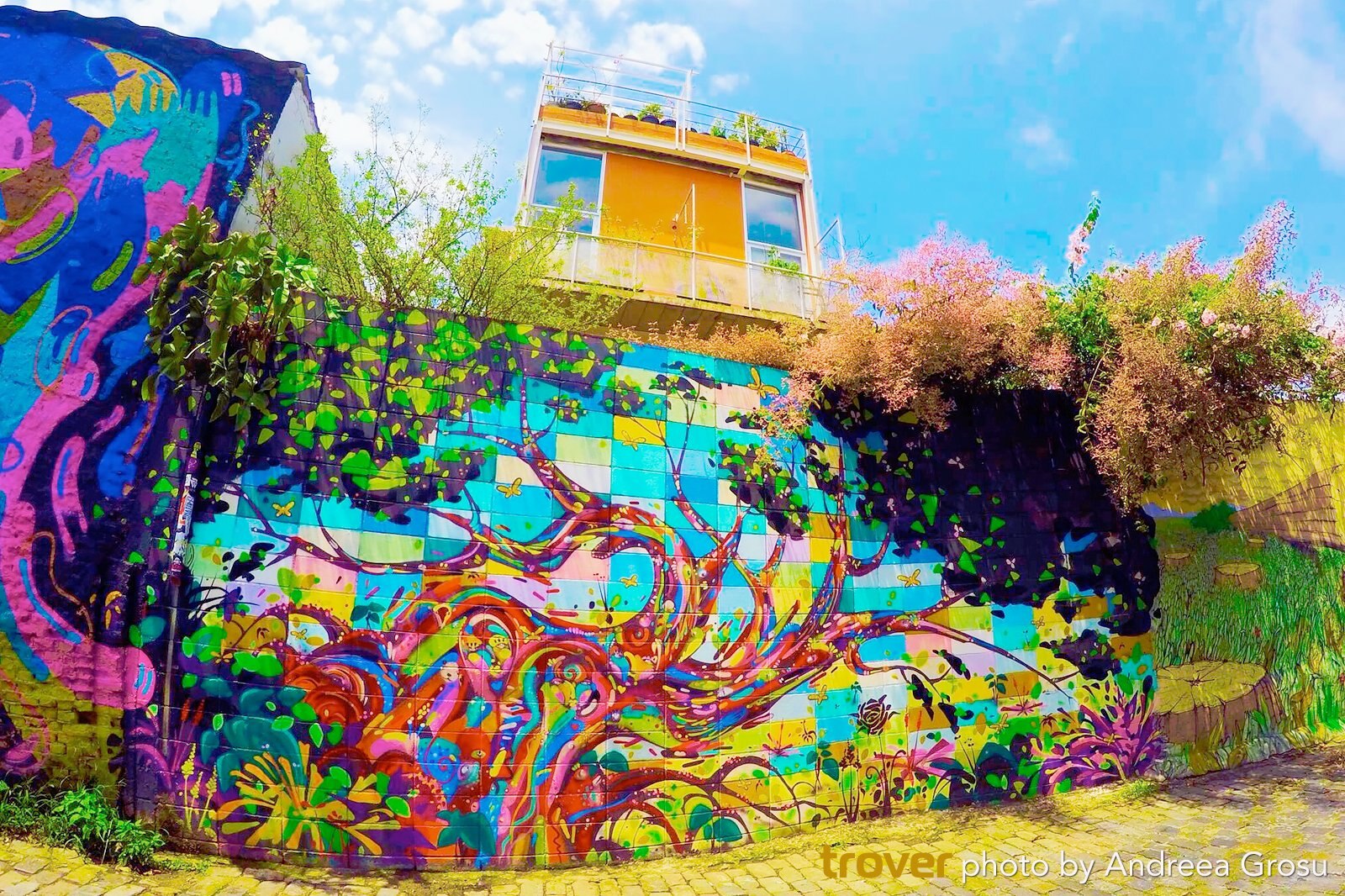 Wander around Vila Madalena
A vibrant neighbourhood filled with art
Vila Madalena is known far and wide as the bohemian neighbourhood of Sao Paulo. A day exploring this area will quickly confirm this reputation, as you come across alleyways sprawled with art and an endless supply of art galleries. This neighbourhood is an ideal setting for a relaxed day admiring art and eating in quaint, boho-chic cafés and bistros. Popular spots in the area for street art include Beco Do Batman and Beco Do Aprendiz. Look out for the wonderfully eccentric street names, which went against the trend of streets named after famous military or political people. Some examples include Rua Girassol (sunflower), Purpurina (glitter) and Harmonia (harmony).
Location: Vila Madalena, Sao Paulo - SP, 03178-200, Brazil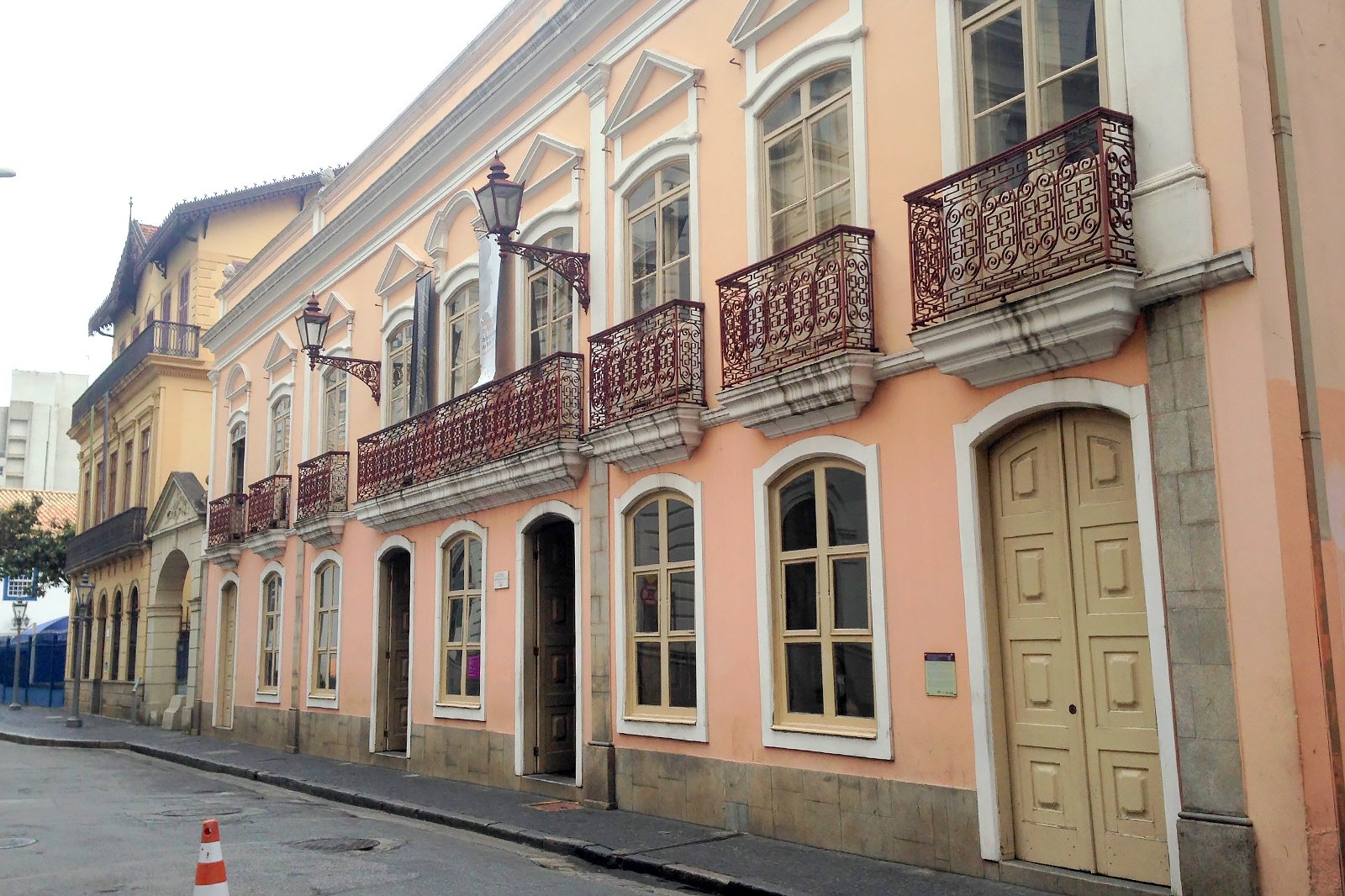 Solar da Marquesa de Santos
A pastel-coloured paradise
Solar da Marquesa de Santos is a history museum focused on architectural styles through the ages, with one of the main attractions being the building itself. Situated in the centre of the city, the pastel-painted museum stands out as 18th-century building is adorned with many ornamental balconies. The building was a former residence of a Brazilian noblewoman and hosted many grand parties. Nearby you'll also find Beco do Pinto, a picturesque alleyway linking Solar da Marquesa de Santos to Casa Número Um – another historic residence. Get ready to take a lot of pictures along this walk.
Location: Rua Roberto Símonsen, 136 - Centro, Sao Paulo - SP, 01017-020, Brazil
photo by DéboraGLima (CC BY-SA 4.0) modified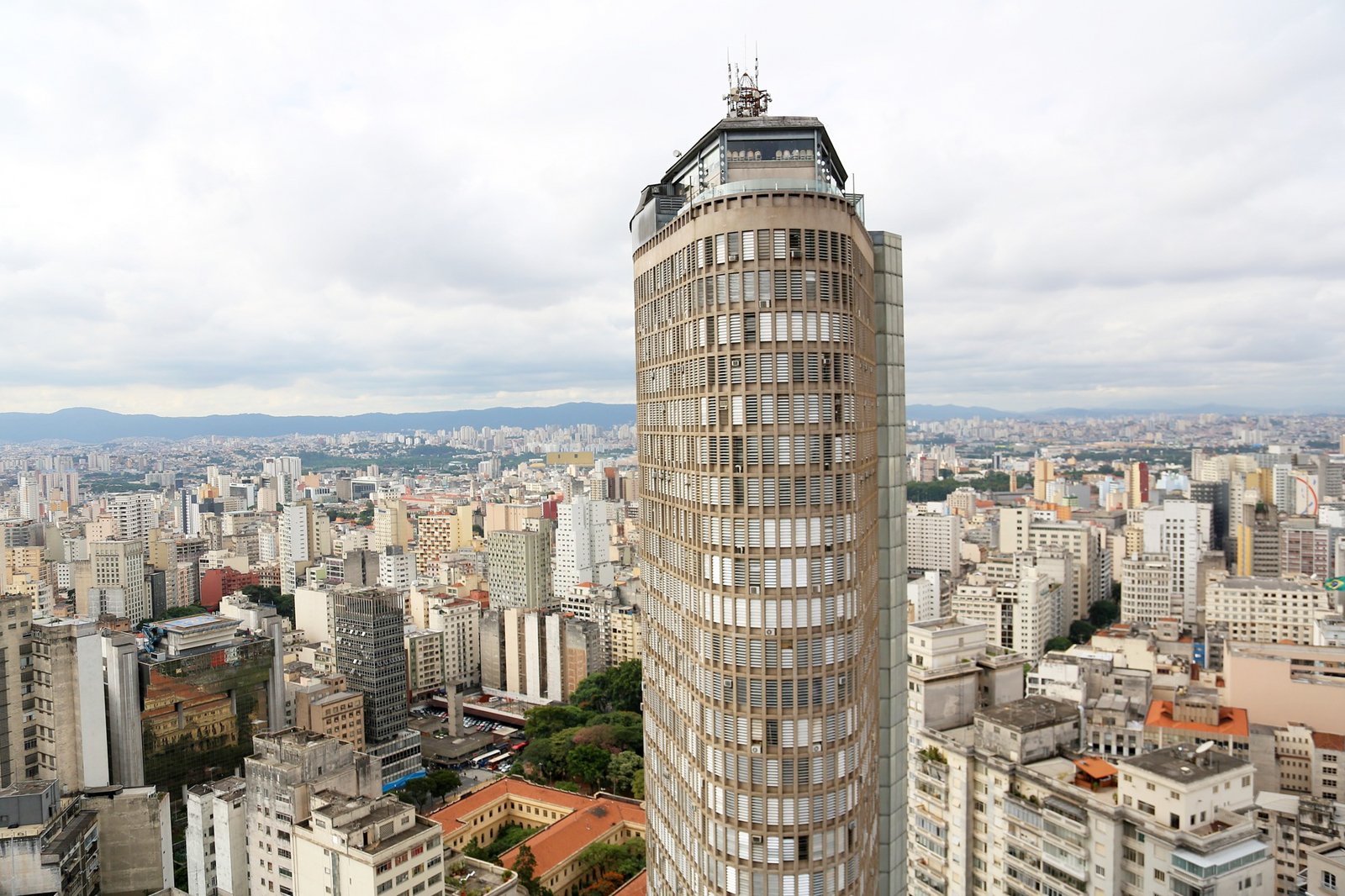 Take in the view from Edifício Italia
A terrace with 360-degree views of the city
Edifício Italia is a 46-storey office building found in the República district and offers stunning views of the city. Atop the building is Terraço Itália, which serves food and drink for a hefty price. Spending money can be avoided easily as the terrace allows free admission from 4pm to 5pm from Monday to Friday. Enjoy the terrace's enchanting panoramic view and take pictures to your heart's content. If you miss the 1-hour window, admission is 30 reals, with a welcome drink included.
Location: Condomínio Edifício Itália - República, Sao Paulo - SP, 01040-000, Brazil