10 Things to Do with Your Family in Aarhus
Aarhus' Best Family-Friendly Places
Aarhus is an idyllic image of rustic buildings, cobbled streets and enchanting forests. With its clean, quaint streets and stylish outdoor spaces, families visiting this charming city will be easily entertained. The city is an unusual mix of old town charm and futuristic vision, mirrored in its architecture and its people. You'll definitely experience the energetic feel of the city as you walk around its streets.
Aarhus offers more than enough activities for every type of family – you can spend your days outdoors in gorgeous forests, going on rides at an amusement park, or indoors at a museum. Here are some of the best things to do in Aarhus with your family.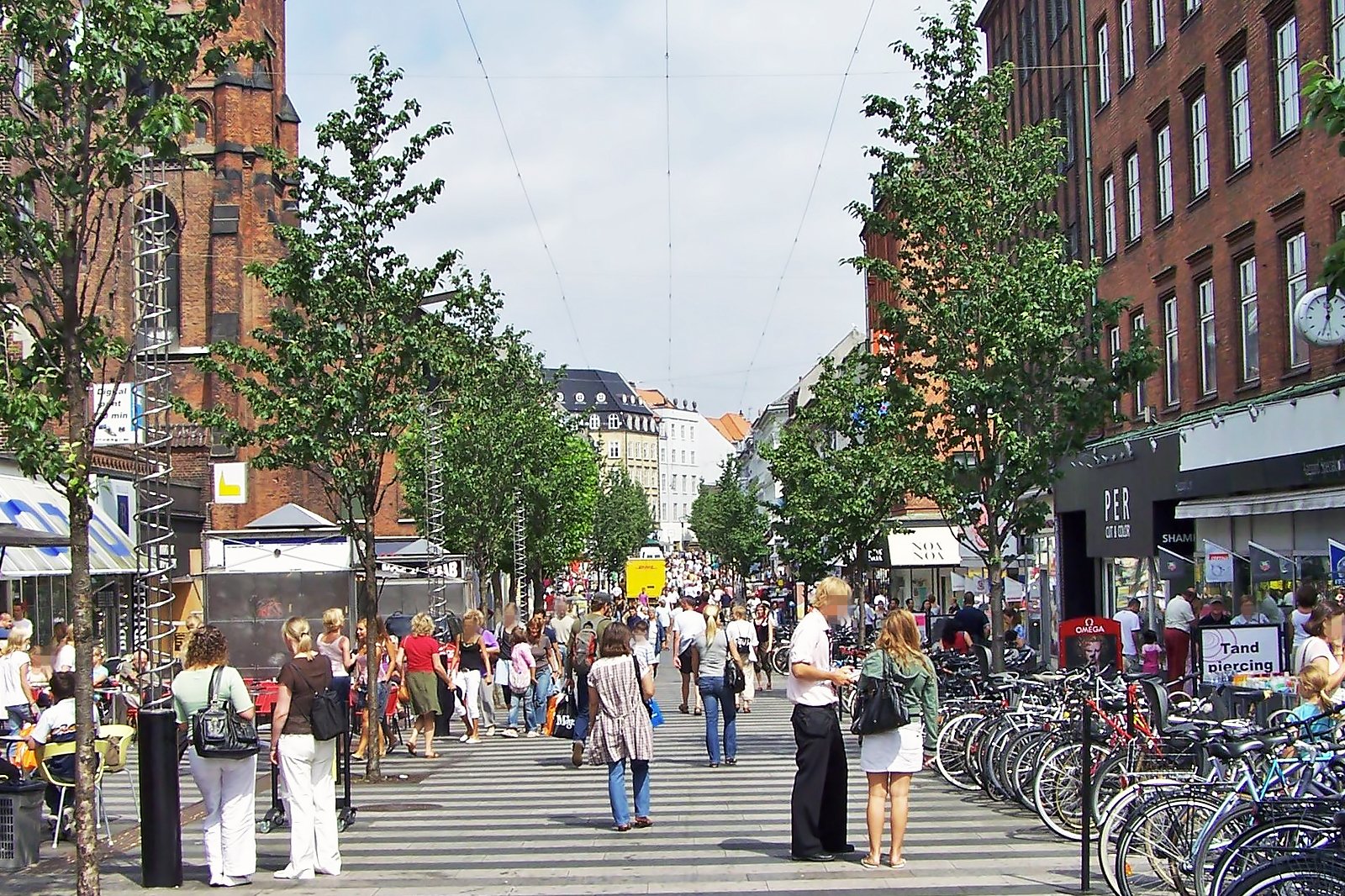 Bike around the city
See Aarhus' sights on two wheels
Aarhus' streets provide the most scenic of walks, so you can imagine how lovely it'd be from the seat of a bicycle. If you want to see a lot of the city and don't have as much time, this is the best solution. Cycling is as normal as walking in Aarhus, where locals count bicycles as their second pair of legs. Roads have excellent bike lanes, so you don't need to be alarmed with safety on the roads.
If you're travelling with older children, you can use a City Bike with a deposit of only 20 krone, which is refundable when you return the bike. City Bikes can be found all around the city – just look up the nearest collection point. For families with small children, Cycling Aarhus offers bicycles for adults and children, as well as baby seats and small trailers that can fit up to 2 kids. Prices start from 110 krone.
photo by User: (WT-shared) Elgaard at wts wikivoyage (CC BY-SA 4.0) modified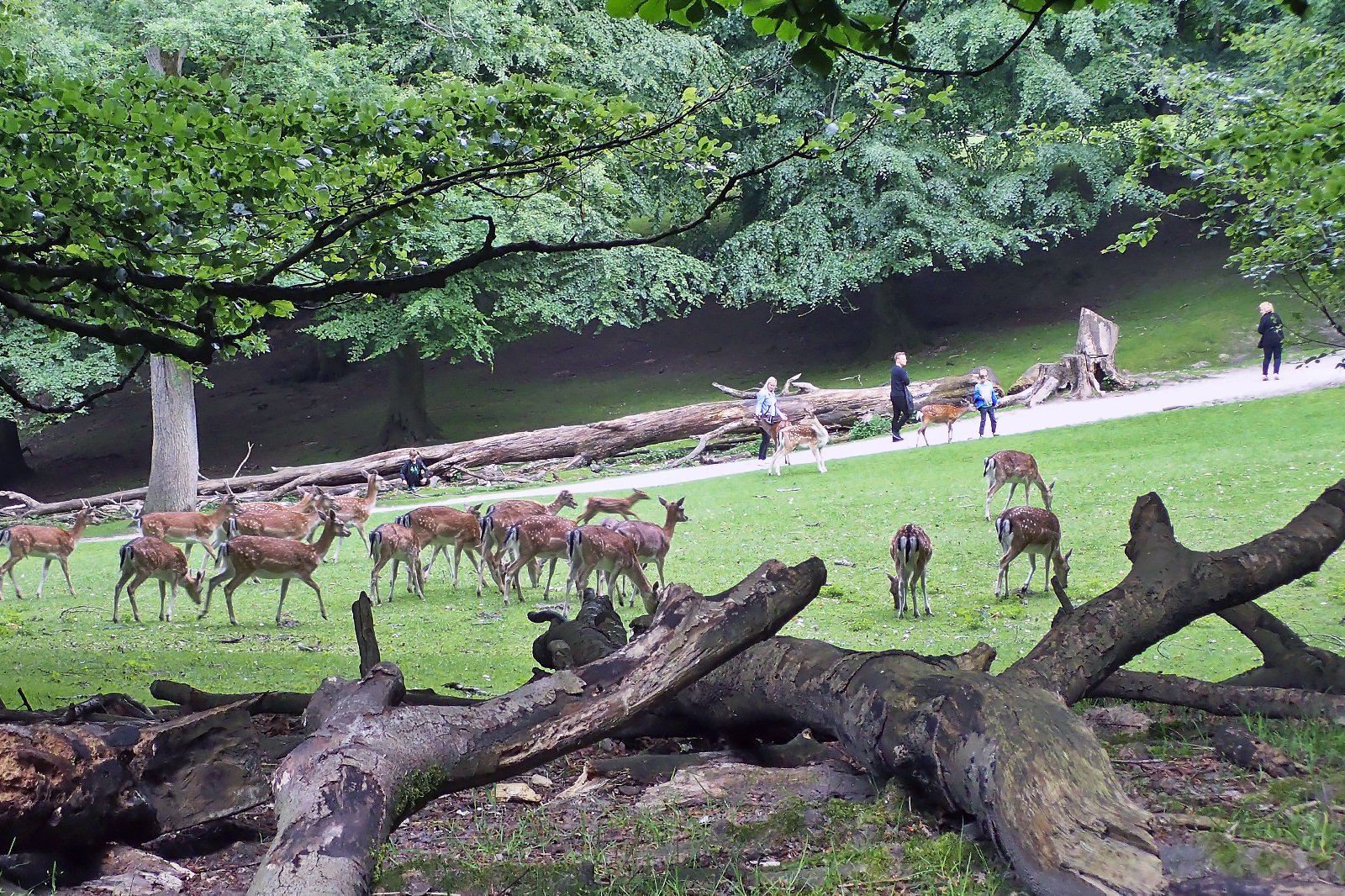 Marselisborg Dyrehave
An afternoon with wild deer
Marselisborg Dyrehave is a deer park found south of the city in Thors wood. The park is only a small fraction of the huge Marselisborg-Moesgård forest. In this park, you can expect to find wild boar and deer. The wild boars live in their own restricted enclosure – so there's no need to worry about your safety. The park is home to both sika and fallow deer, both of which are extremely friendly and gentle.
Kids can get up-close and personal with these beautiful creatures and feed them. Just remember to pick up some apples or carrots on the way to the park. Head over to the Mindeparken playground – just a 20-minute walk away – if the children are still not tired.
Location: Ørneredevej 6, 8270 Højbjerg, Denmark
Open: Daily from dawn until sunset
Phone: +45 41 85 95 85
photo by RhinoMind (CC BY-SA 4.0) modified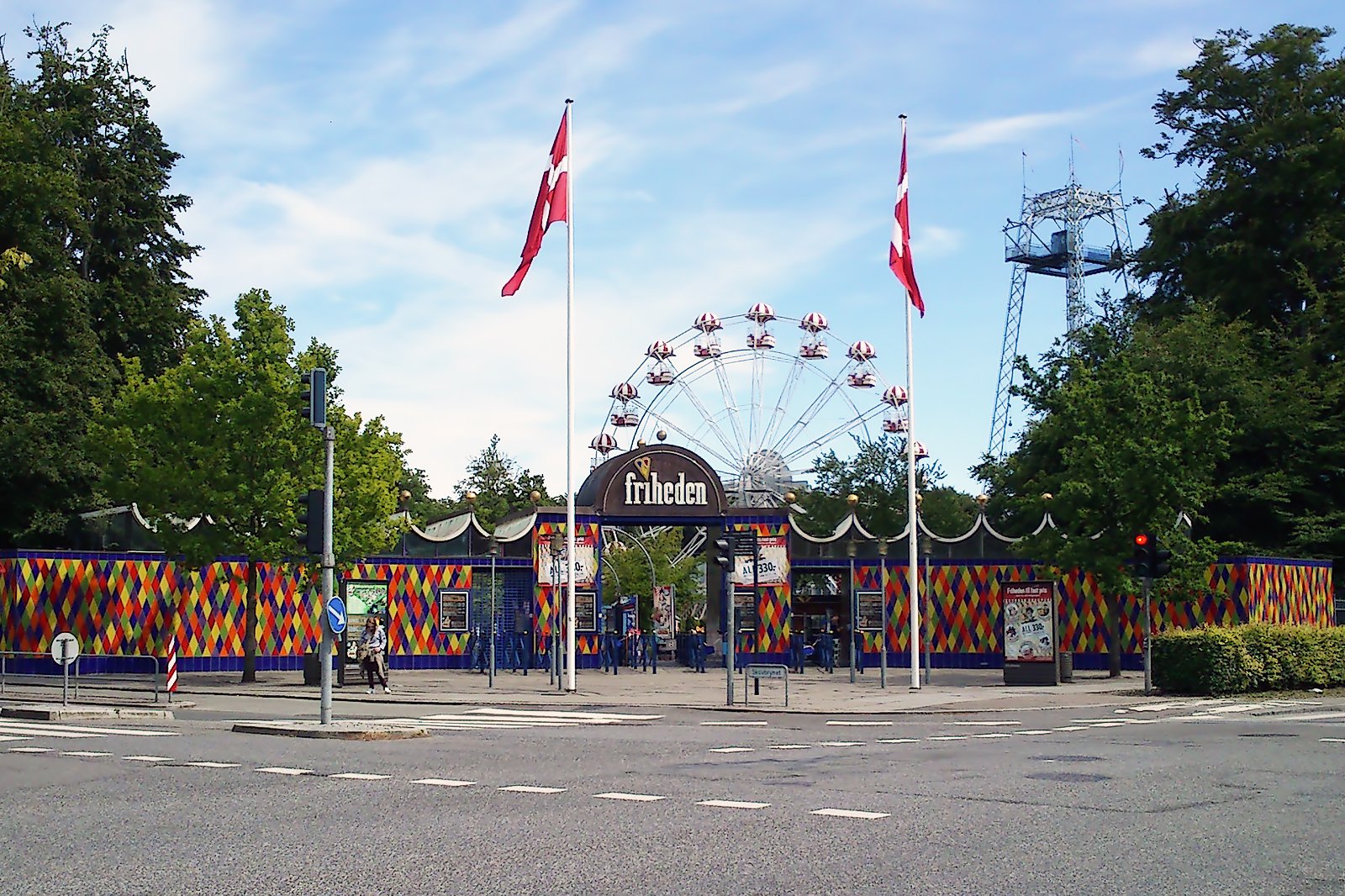 Tivoli Friheden
An amusement park in the heart of the city
Tivoli Friheden is a child's paradise with rollercoasters, rides, stalls, games and playgrounds. With 40 rides to choose from, time will fly by for families visiting the park. Found near Marselisborg Forest, the park gives off a magical atmosphere with its golden fairy lights strung up across the park and a charming flying carousel lit up in lights. Christmas time brings the park's most delightful time of year, when the park is blanketed in snow and colourful lights adorn the grounds. The park is seasonal, open from the 29th of March to the 30th of December every year. Check the website for the park's changing opening hours and special events during winter and summer.
Location: Skovbrynet 5, 8000 Aarhus, Denmark
Phone: +45 86 14 73 00
photo by RhinoMind (CC BY-SA 3.0) modified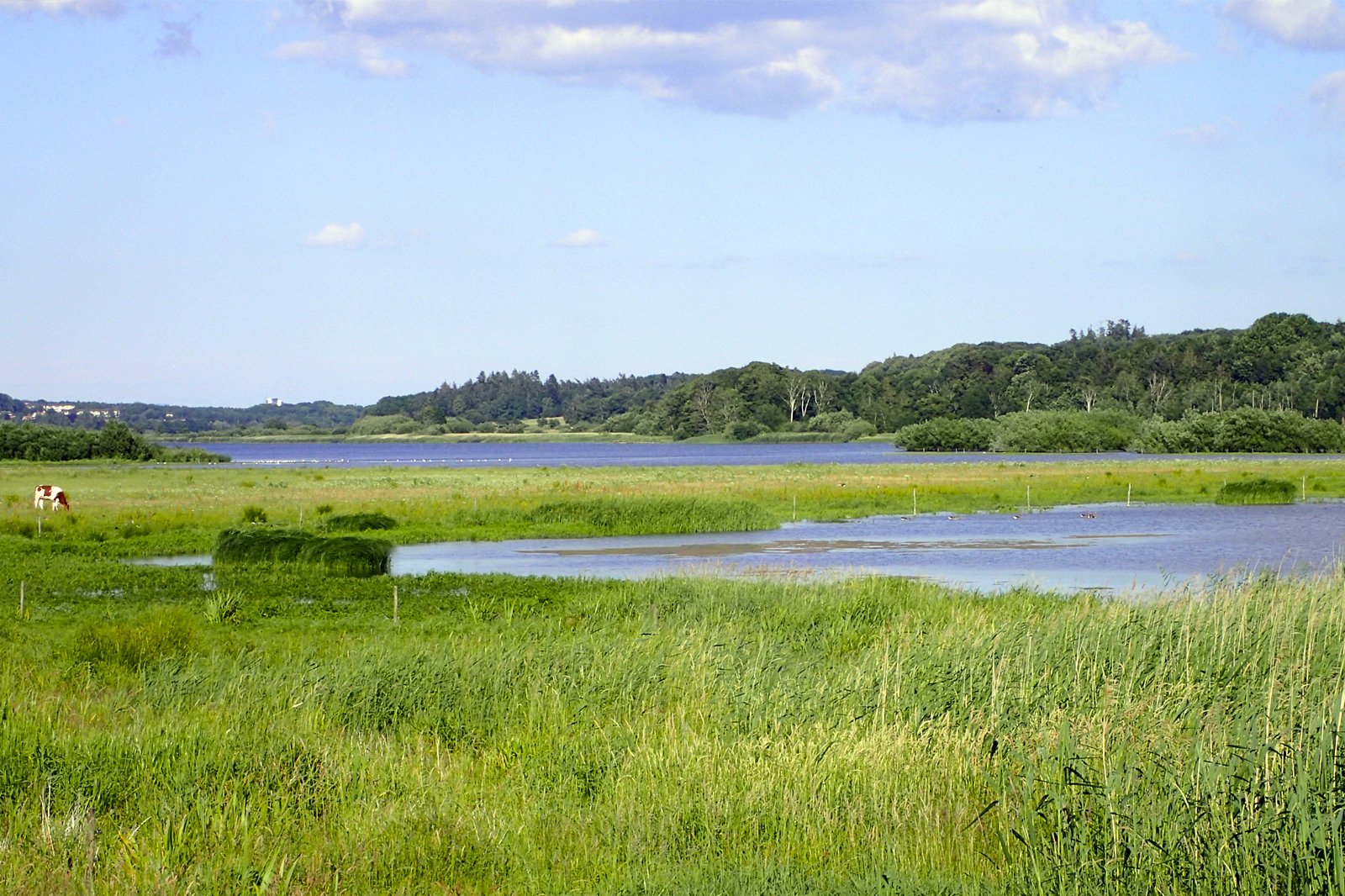 Experience Danish wildlife at Årslev Engsø
Spend the day in a lakeside meadow
Årslev Engsø is an artificially landscaped lake found just 20 minutes from the city. The lake is a gorgeous place to spend the day surrounded by Danish nature. Pack a picnic and head to the lake for peaceful walks around and between the lakeside and its pretty greenery. The area hosts rich bird life, so look up towards the blue skies to spot birds of prey circling the area. If you're particularly interested in this, it's worth bringing binoculars so the family can take turns bird spotting. The lake is an ideal day out for those who want to escape the city.
Location: Årslev Engsø, Aarhus Municipality, Denmark
photo by RhinoMind (CC BY-SA 4.0) modified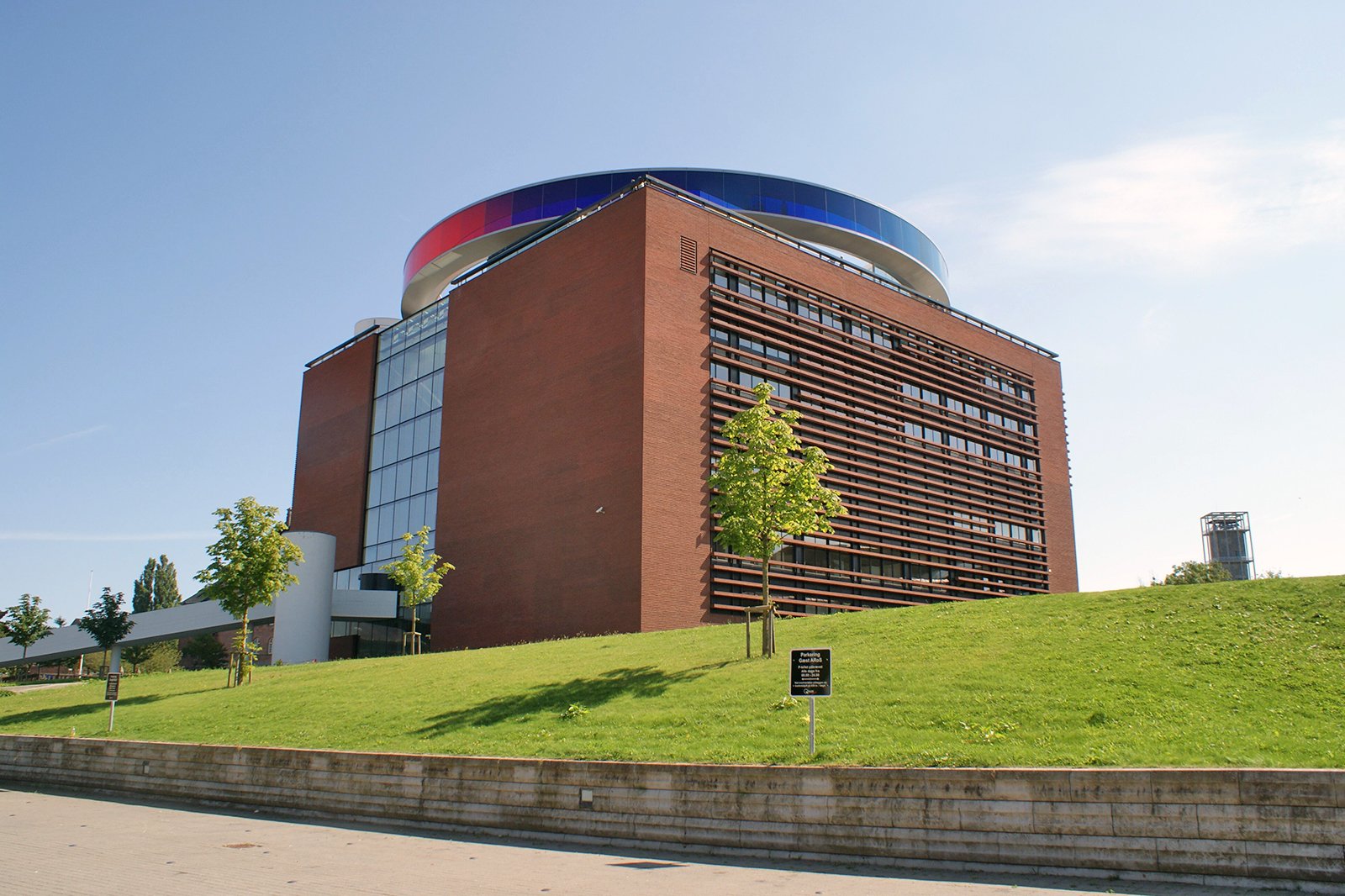 ARoS Aarhus Kunstmuseum
Equipped with a rooftop rainbow room
Arguably a must-see when in Aarhus, the ARoS Aarhus Kunstmuseum is one of Europe's largest art museums and the only one with a rainbow walkway. This walkway, found at the top of the museum, will keep your children entranced with its mesmerising displays of colorful light and its pathway which never ends. Due to its circular formation around the circumference of the building, the walkway also offers amazing 360 degree-views of the city. The museum's exhibitions focus on modern and contemporary art, with the most notable being Ron Mueck's 'Boy' statue, standing at 4.5m-tall.
Location: Aros Allé 2, 8000 Aarhus, Denmark
Open: Tuesday to Sunday from 10am to 5pm (open until 10pm on Wednesdays, closed on Mondays)
Phone: +45 87 30 66 00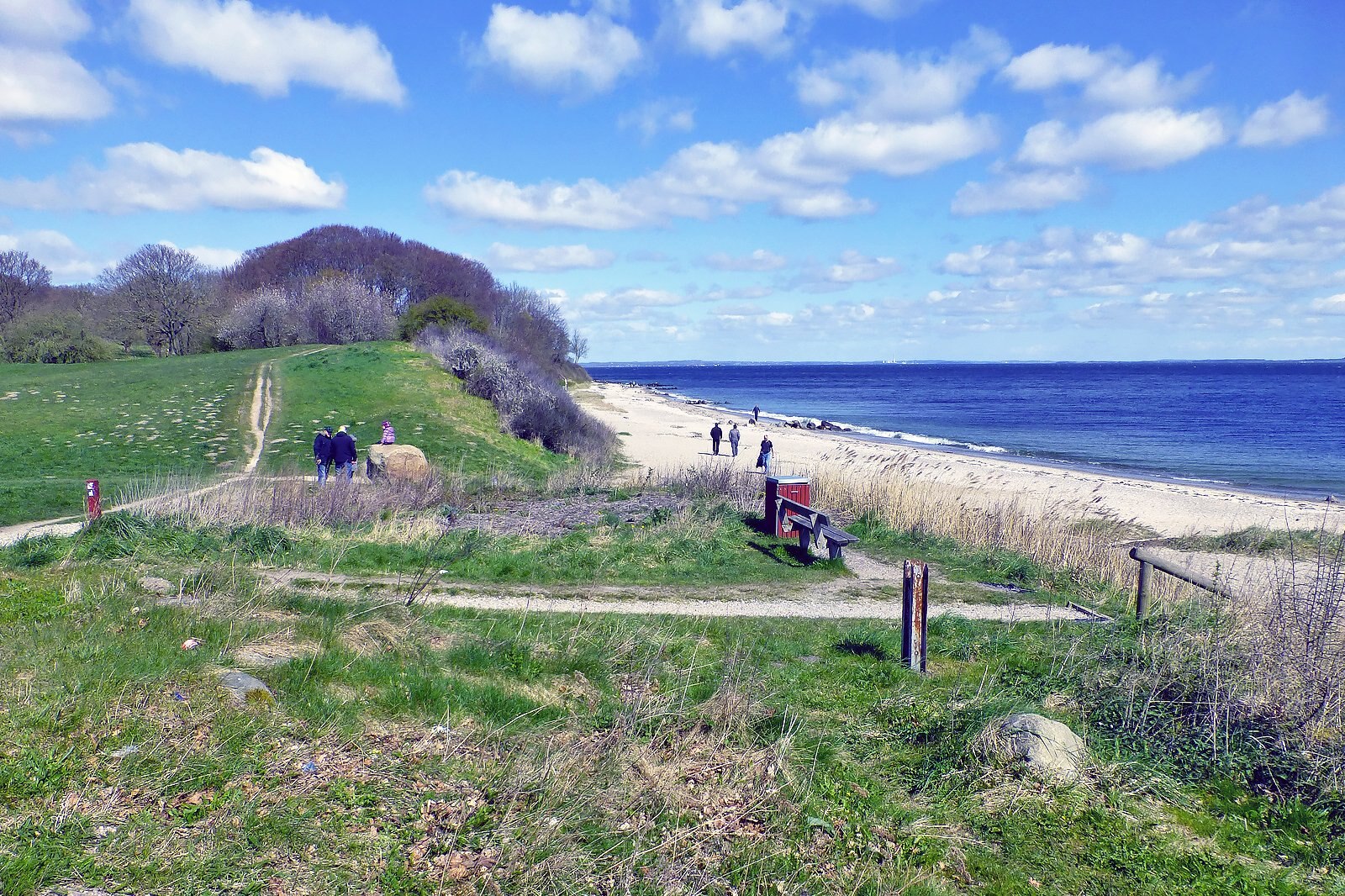 Walk along the Moesgård Strand
Quaint beaches surrounded by forests
Moesgård Strand is a public beach found south of Aarhus. Surrounded by beautiful forests and hills, the beach makes for a lovely day out by the water, especially during the summer months. The beach has been awarded a Blue Flag, which is an international environmental label indicating the beach has superb levels of water quality and overall cleanliness. Relax on the beach on sunny days or take peaceful walks between the beach and the forests during the winter. From the sand, you can admire Aarhus Bay and the hills of Djursland. There are lawns near the beach to play games as well as kiosks and barbecue areas for mealtimes.
Location: Moesgård Strand, 8270 Højbjerg, Denmark
photo by User:Nico (CC BY-SA 4.0) modified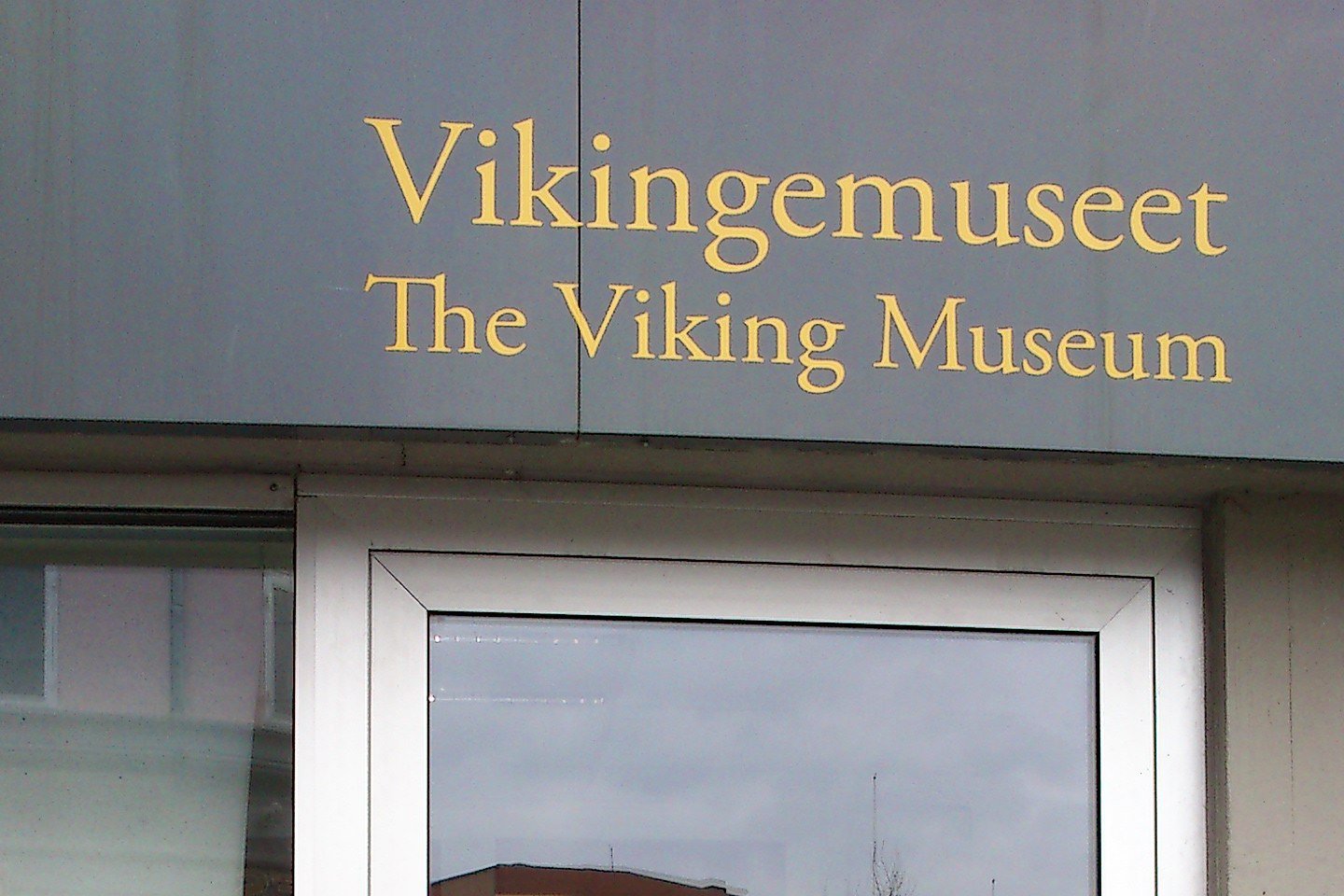 Visit the Viking Museum
Hidden away in a bank's basement
The Viking Museum provides a window into the Viking origins of Aarhus, which was founded around 1200 years ago. Found underneath the Nordea Bank in the Sankt Clemens Torv Square, the museum sits in the very place the Vikings founded the town. In 2008, the small museum was refurbished with new artefacts that had been newly discovered from the Viking Age. The museum is very hands-on, allowing visitors to immerse themselves and learn about the city's relationship with the Vikings. Found near the Aarhus Cathedral, the museum is an ideal place to pop by as you explore the centre of the city. Under 18's can enter for free.
Location: Sankt Clemens Torv 6, 8000 Aarhus, Denmark
Open: Daily from 10.15am to 5pm (open until 6pm on weekdays)
Phone: +45 87 39 40 00
photo by RhinoMind (CC BY-SA 3.0) modified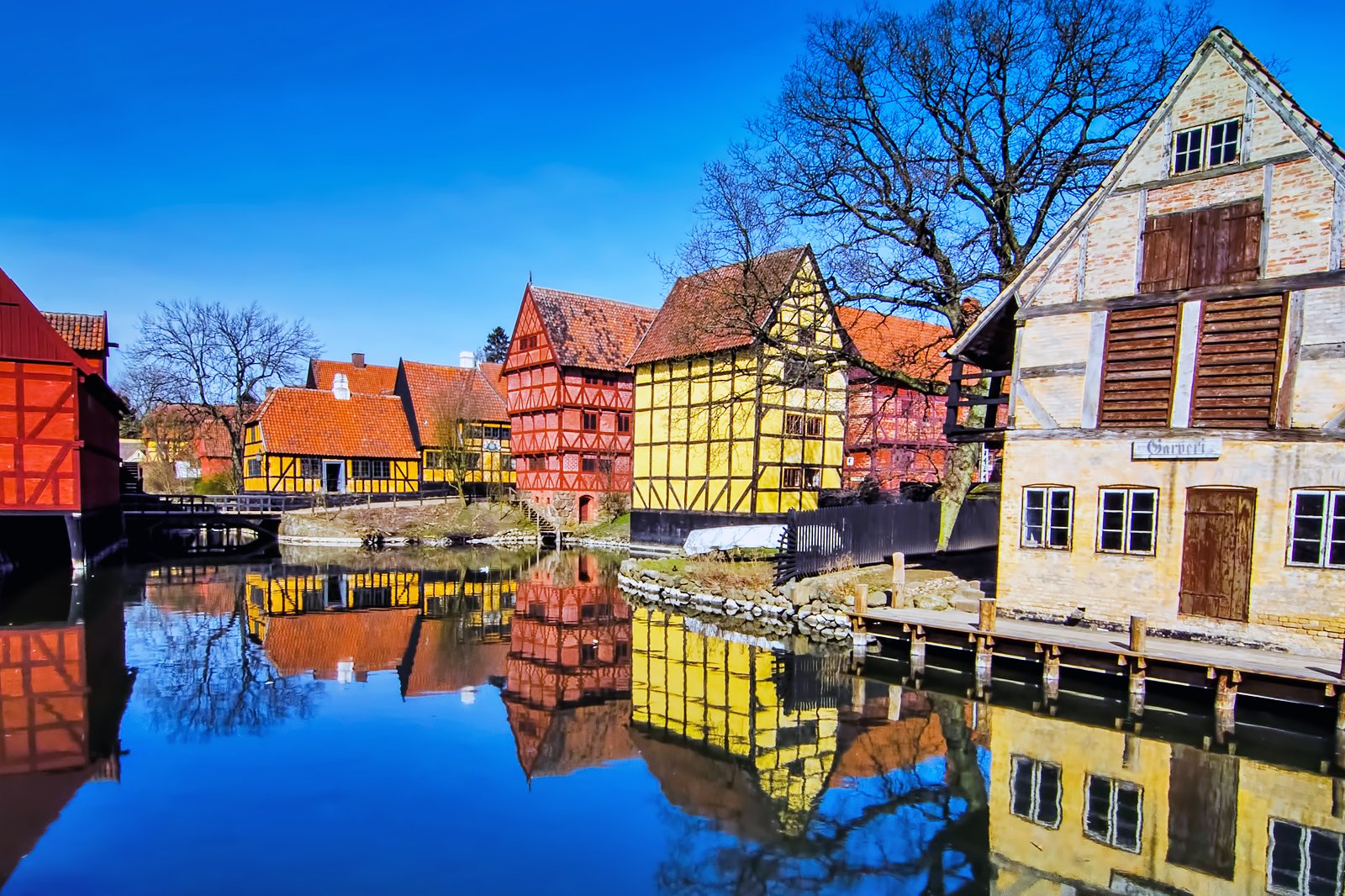 Den Gamle By
Immerse yourselves in Danish history
Den Gamle By allows visitors to step back in time and experience Danish life through the centuries. Named as the Old Town museum of Aarhus, this open-air attraction hosts ancient buildings dating back as far as the mid-1500s. The area covers 3 main time periods: 1700s, 1900s and the 1970s. Each setting is strictly fashioned according to their time period, with cafes selling appropriate foods and gifts. Staff dress up in appropriate period-styled clothing and stay in character, making the experience truly immersive. The museum is a great way to learn about Denmark in a fun and collaborative way. Under 18s get free admission.
Location: Viborgvej 2, 8000 Aarhus C, Denmark
Open: Daily from 10am to 6pm
Phone: +45 86 12 31 88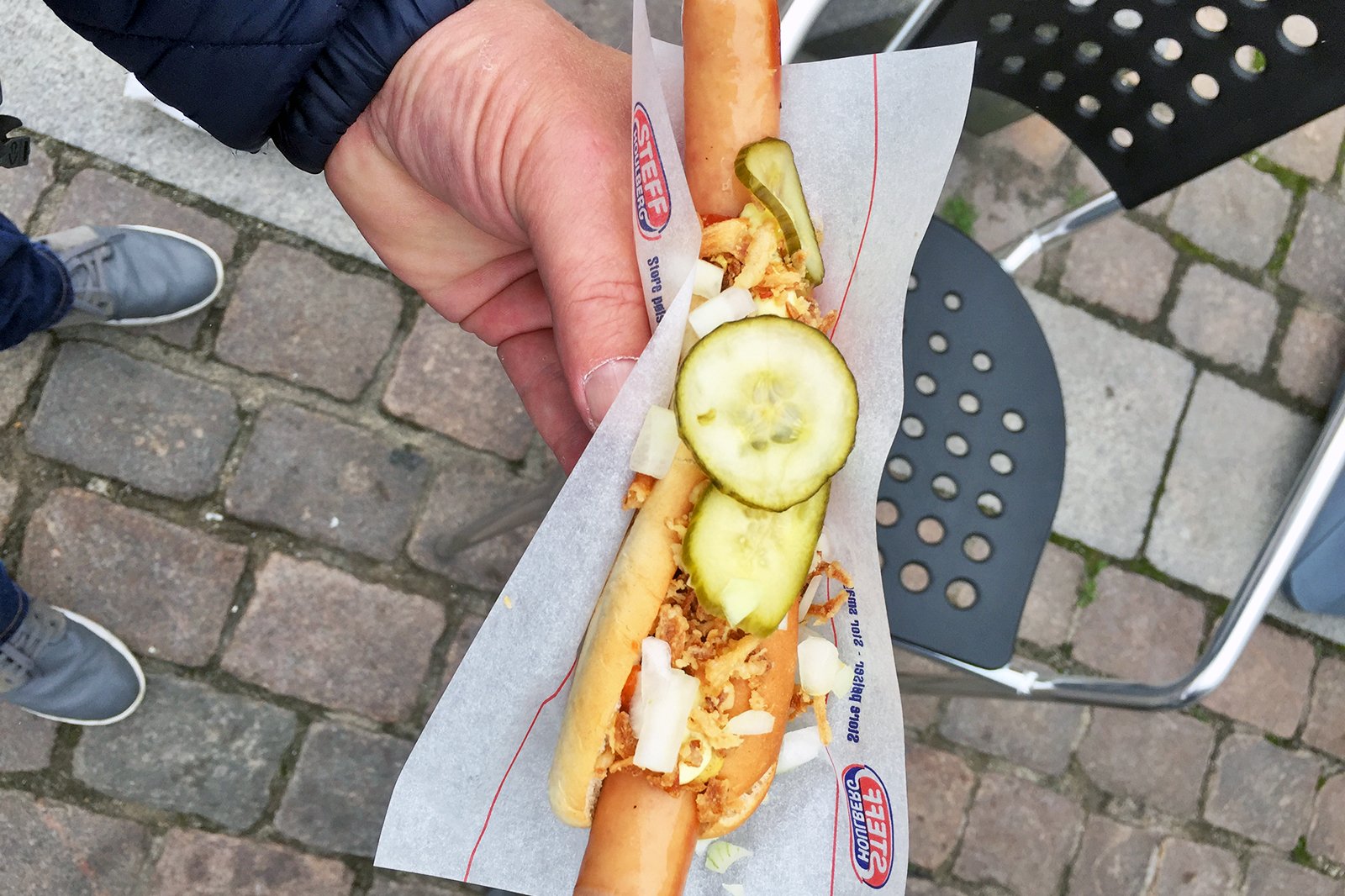 Munch on a Danish hotdog
Served by food carts found around the city
Hot dogs are almost always a sure hit with children, so trying a Danish hot dog will probably be something the whole family can enjoy. The Danish hot dog is characterised by its extra-long wieners which extend past the bun and are topped with crunchy fried onions, sliced pickles and your choice of sauce. Places worth trying are Kähler Spisesalon and the staple hot dog stand, Børnenes Kontors, which is found around the city. Finding a hot dog stand is easy, as they are dotted around on main streets and the hot dogs here are just as good.
photo by Tjeerd Wiersma (CC BY 2.0) modified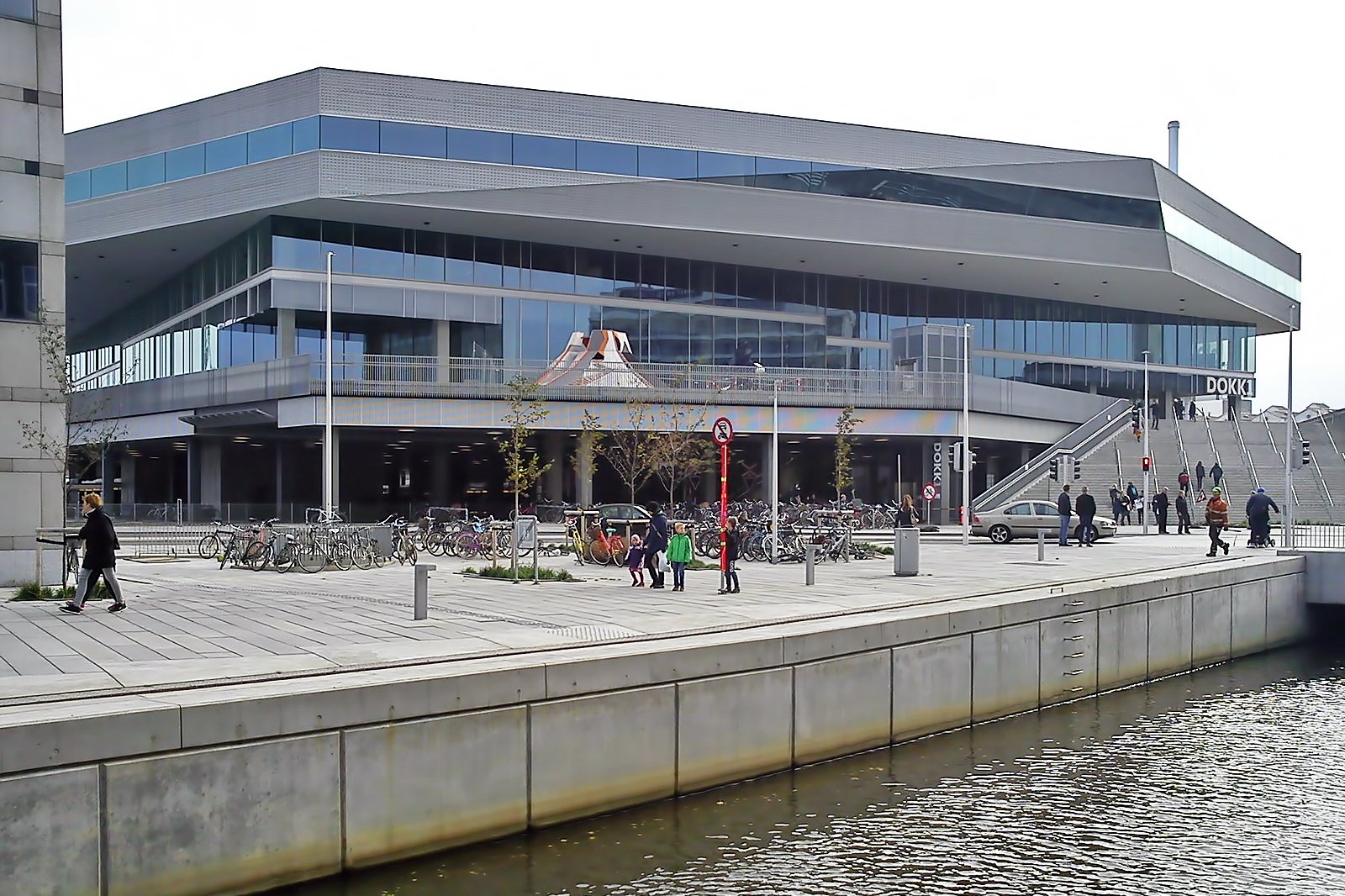 Dokk1
A cultural centre featuring 5 outdoor playgrounds
Dokk1 is an ideal place to come if you want to relax by the waterfront with your kids. This cultural centre hosts a public library – the biggest in Scandinavia – and a charming café near the water and by the playgrounds. Children can look through the endless supplies of books or get lost in the amazing outdoor playgrounds. Each of the 5 playground sections represents a different continent decorated accordingly with plaques detailing amusing facts and stories. Children can race down the slide held by a big bear or crawl up the wings of an eagle. The playground also allows children with special needs or disabilities to join the fun.
Location: Hack Kampmanns Plads 2, 8000 Aarhus, Denmark
Open: Monday - Friday from 8am to 10pm, Saturday - Sunday from 10am to 4pm
Phone: +45 89 40 92 00
photo by RhinoMind (CC BY-SA 4.0) modified