10 Romantic Things to Do in Hong Kong
Hong Kong's Most Popular Activities for Couples
If you're looking for romantic things to do in Hong Kong, then you won't have to travel far. No matter where you are on the island, you're never far from a little hidden spot or beautiful cityscape, and there's plenty of romantic places in Kowloon, too. Despite the fast paced, hectic lifestyle of people in Hong Kong, its residents also know how to wine and dine their loved ones, treat them to special trips, and even relive their youth by visiting theme parks.
If all that fails, you still have some of the world's finest spas and rooftop bars to choose from. Yes, it's fair to say that romance is alive and well in Hong Kong. Check out our guide below for some cool activities you can enjoy with your loved one.
1
Sunset cruise on Victoria Harbour with unlimited drinks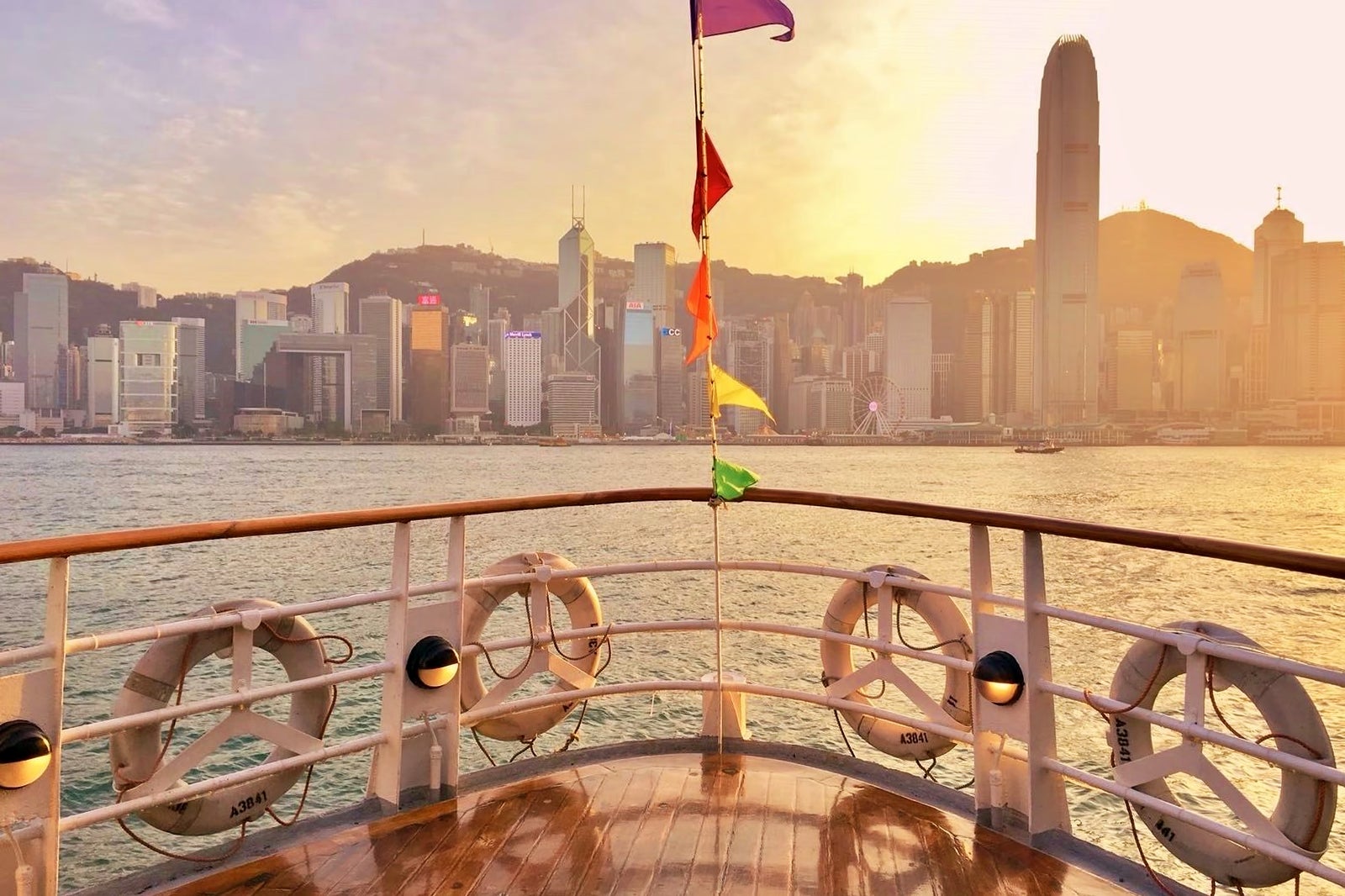 Witnessing the sun set behind Hong Kong from a Chinese junk on Victoria Harbour is one of the most romantic things you and your loved one can do in Hong Kong. The boat journey sets sail around 6pm every day and during your tour through this world-famous harbour you can enjoy unlimited cocktails as the sunlight dims and the city begins to glow with artificial lights.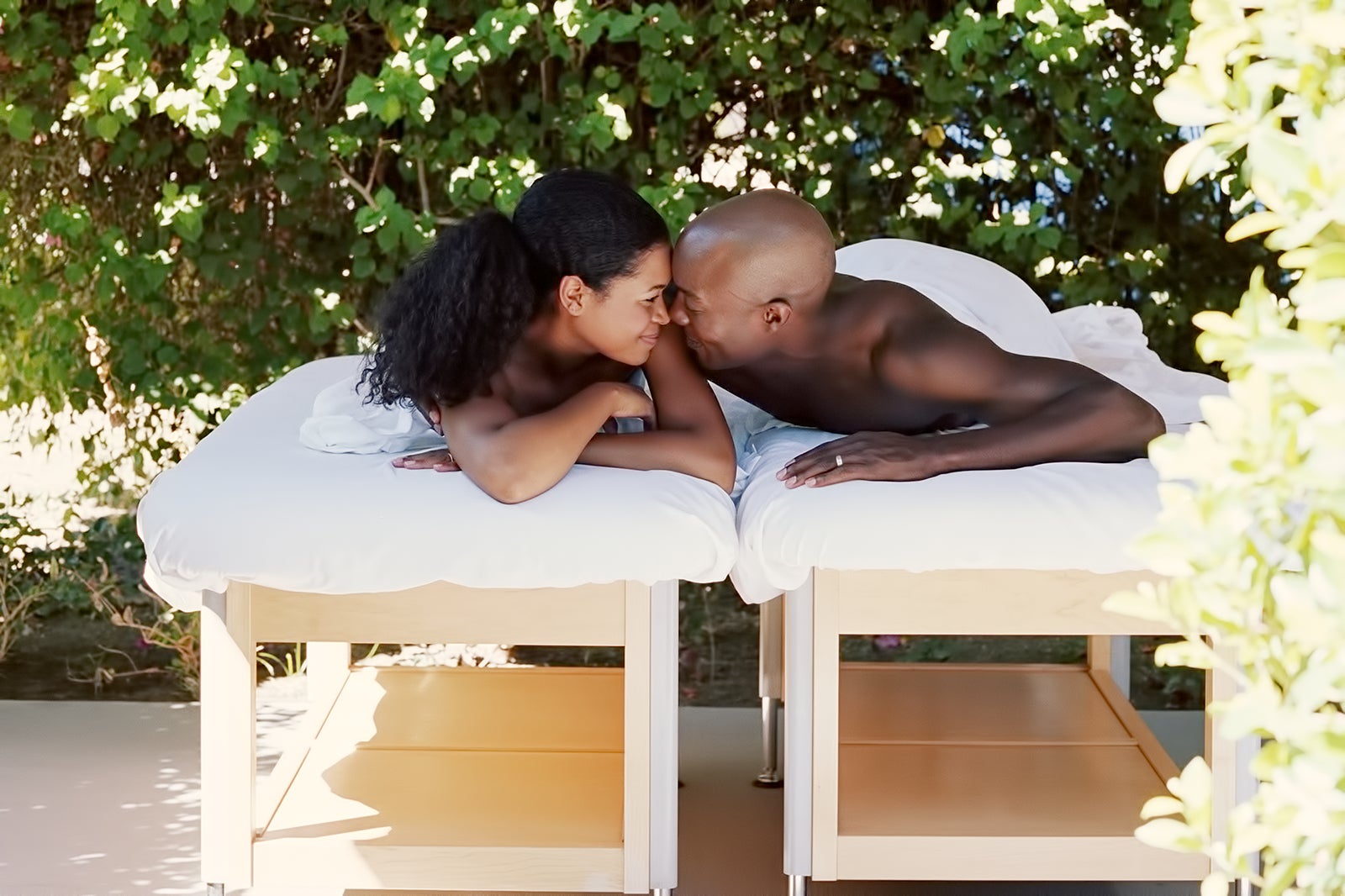 The classic honeymoon spa session is very popular in Hong Kong. A spa session combines a massage along with other pampering treats such as body scrubs, facials or a steam room. One of the leading hotel spas is the luxurious Chuan Spa, located in Langham Place Hotel. The 3-hour massage includes a traditional Chinese massage, foot bath and hot stone treatment to circulate the blood. You can find the Langham Place Hotel just a couple of minutes' walk from Mong Kok MTR Station.
3
Explore Macau's UNESCO-listed landmarks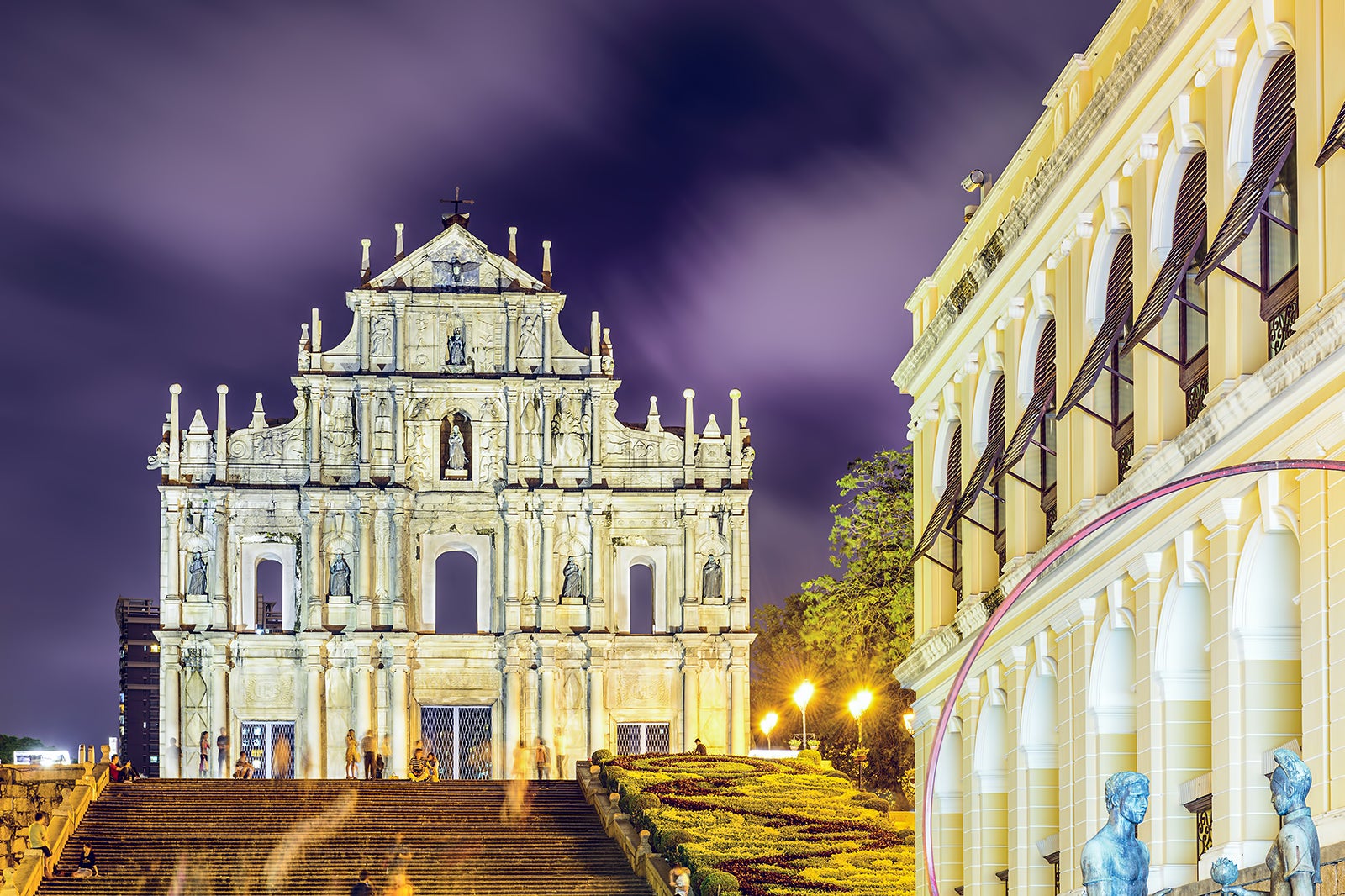 Couples
Families
History
Photo
Group
Single
A popular side trip you can take when visiting Hong Kong is to head on a romantic day trip to the historic region of Macau. Just a 50-minute ferry ride away, a trip to Macau offers an interesting mix of Portuguese colonial architecture, Chinese temples and cultural landmarks, and all of the modern sights and sounds of a present-day metropolis. One of the highlights of this 9-hour-long day trip is the chance to head to the top of Macau Tower, reaching 333 metres into the sky.
4
Hong Kong Disneyland with transfer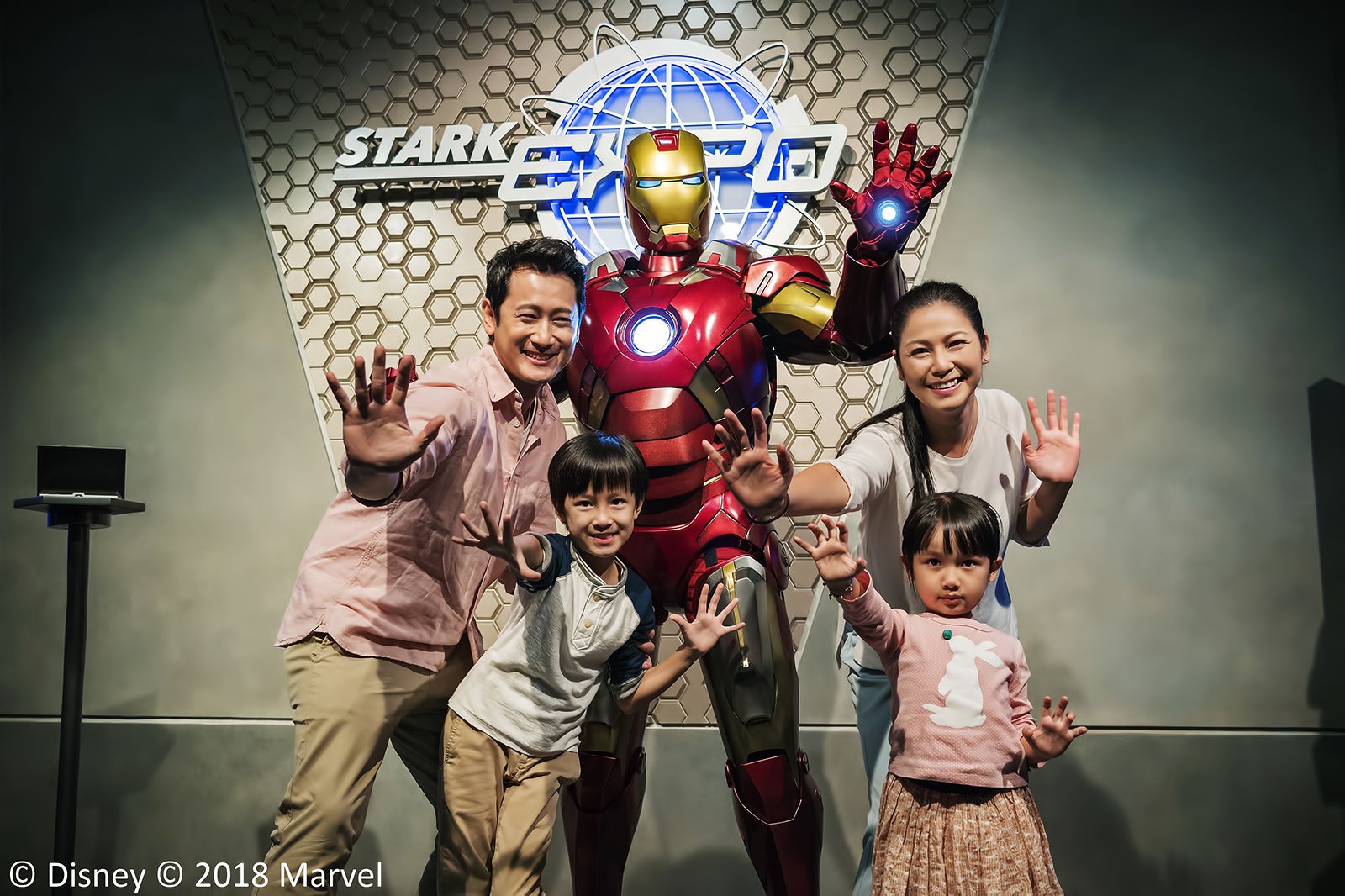 Disneyland Hong Kong is a great date spot, and you'll no doubt see many happy couples strolling arm in arm down Main Street USA or visiting Toy Story Land, or maybe even proposing in the shade of Cinderella's castle. Located on Lantau Island, it is easy to reach Disneyland HK, but with an organised tour you can totally relax thanks to the included pick-up and drop-off from your hotel. Read more...
5
Private Hong Kong cooking class with a local chef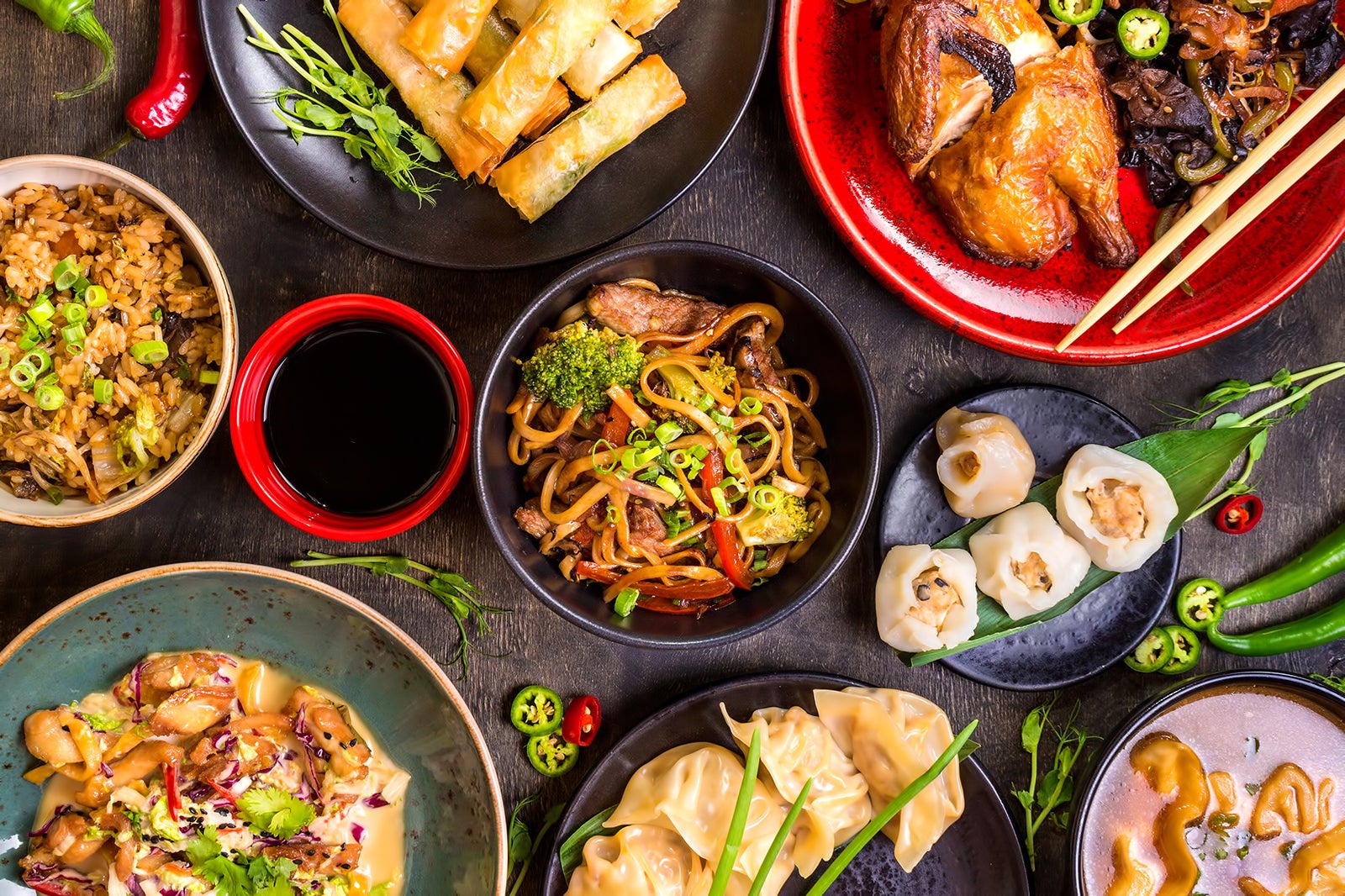 Cantonese cuisine includes some of the world's best-loved foods, and spending the afternoon cooking up a storm with a private chef can be a lovely bonding experience for couples. After all, they do say the way to a man's heart is through his stomach!
6
Lantau Island sunset tour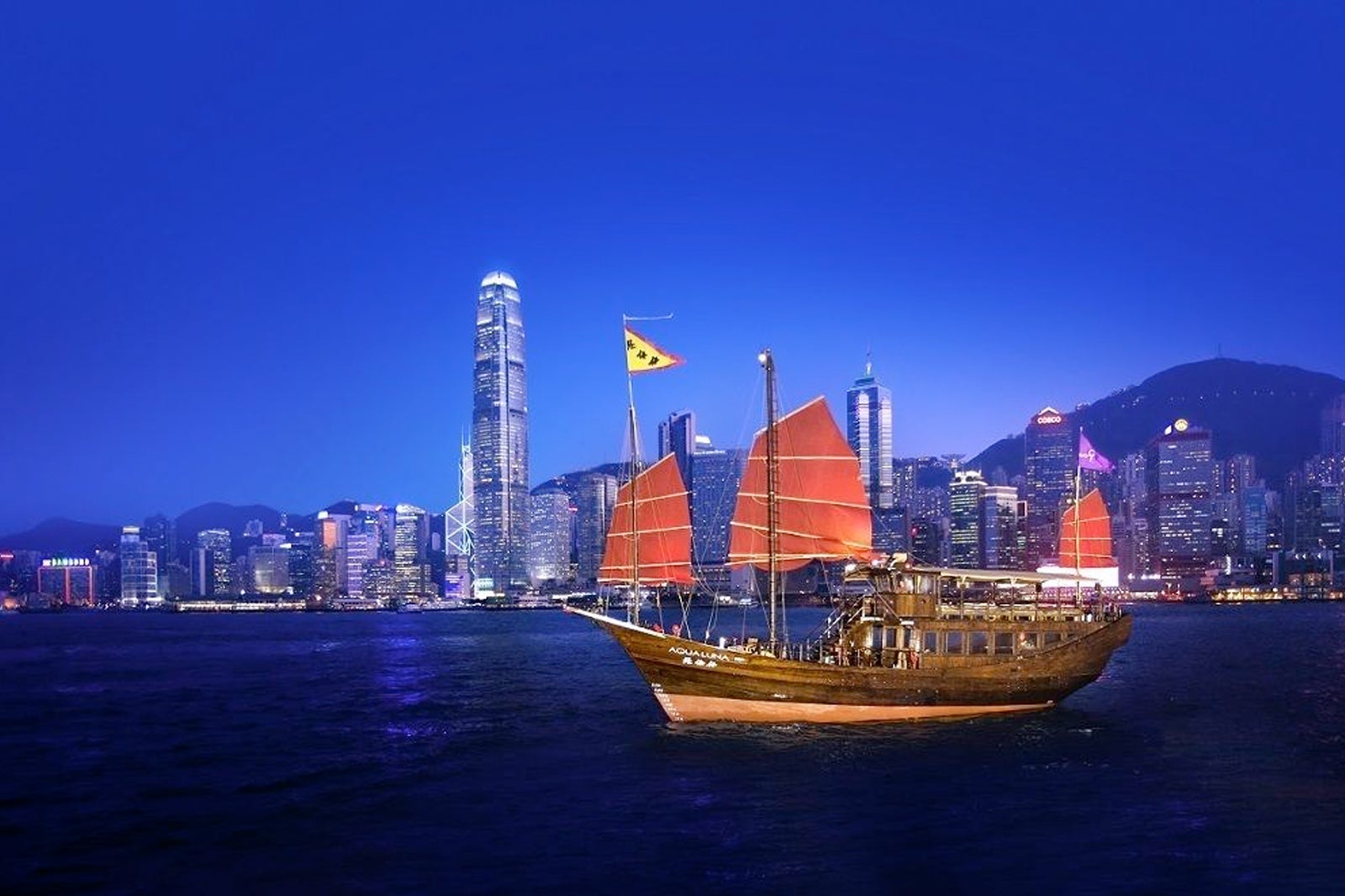 Dusk in Hong Kong is undoubtedly the most romantic time of day, and what better way to spend it than enjoying a trip to Lantau Islands on a Chinese junk. During the trip you'll visit beautiful Cheung Sha Beach, one of Hong Kong's longest beaches, to do some stargazing under the stunning evening sky before taking a transfer back to Tung Chung town where your tour ends.
7
Join a private Italian yacht cruise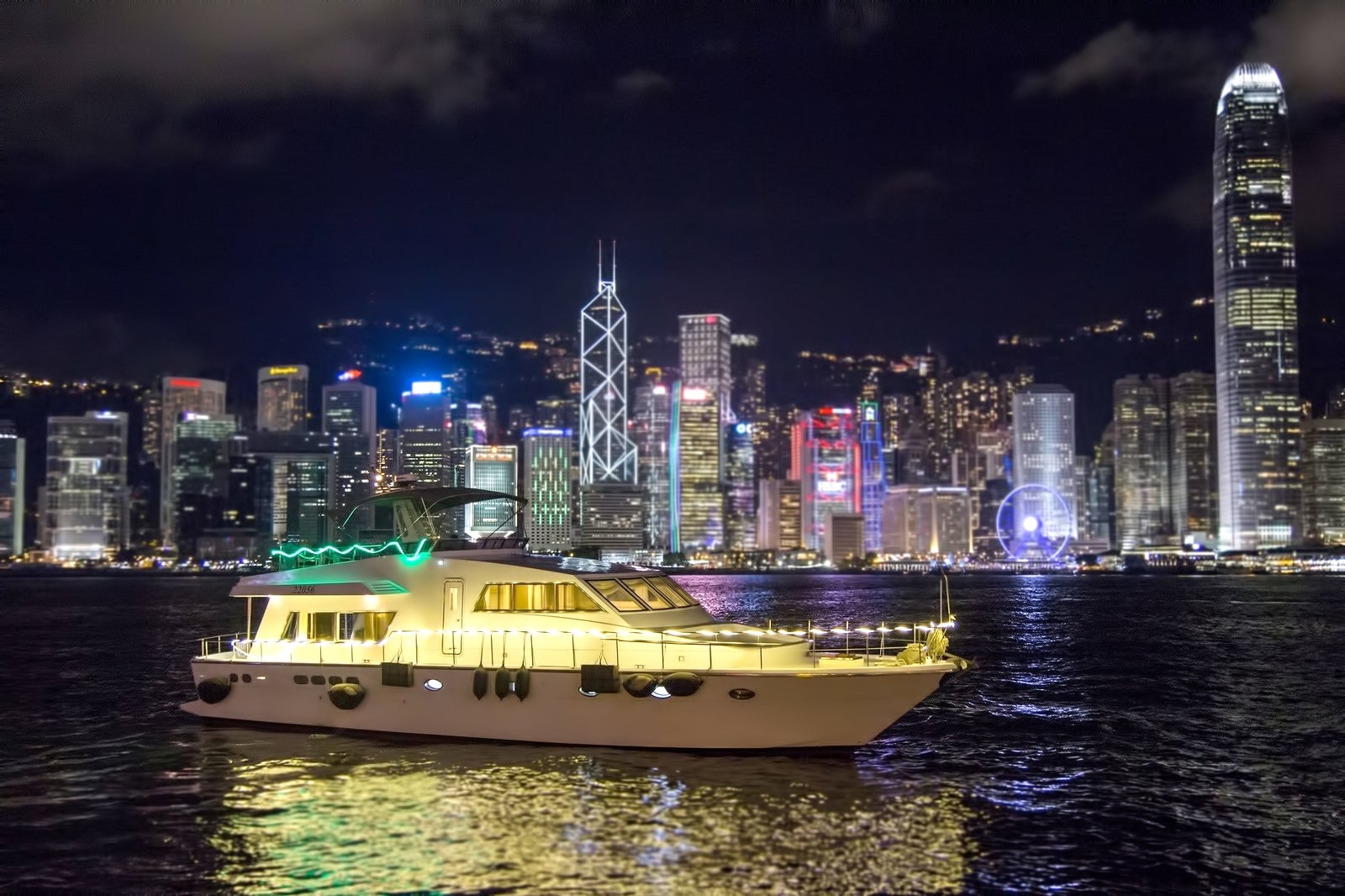 This charter hire of a spectacular Italian yacht, including your own captain and staff, is an incredibly romantic thing to do in Hong Kong. Hop aboard the private yacht and sail past stunning seascapes to the magical Grand Geo-Park. During your journey, sit back and enjoy the panoramic views of the harbour, beautiful beaches, the bewildering Hong Kong skyline, locals enjoying brunch at waterside cafes and wonderful geological formations. The yacht hosts up to 30 people so you can choose to invite the whole gang if you like.
8
Hong Kong Backstreet Morning Adventure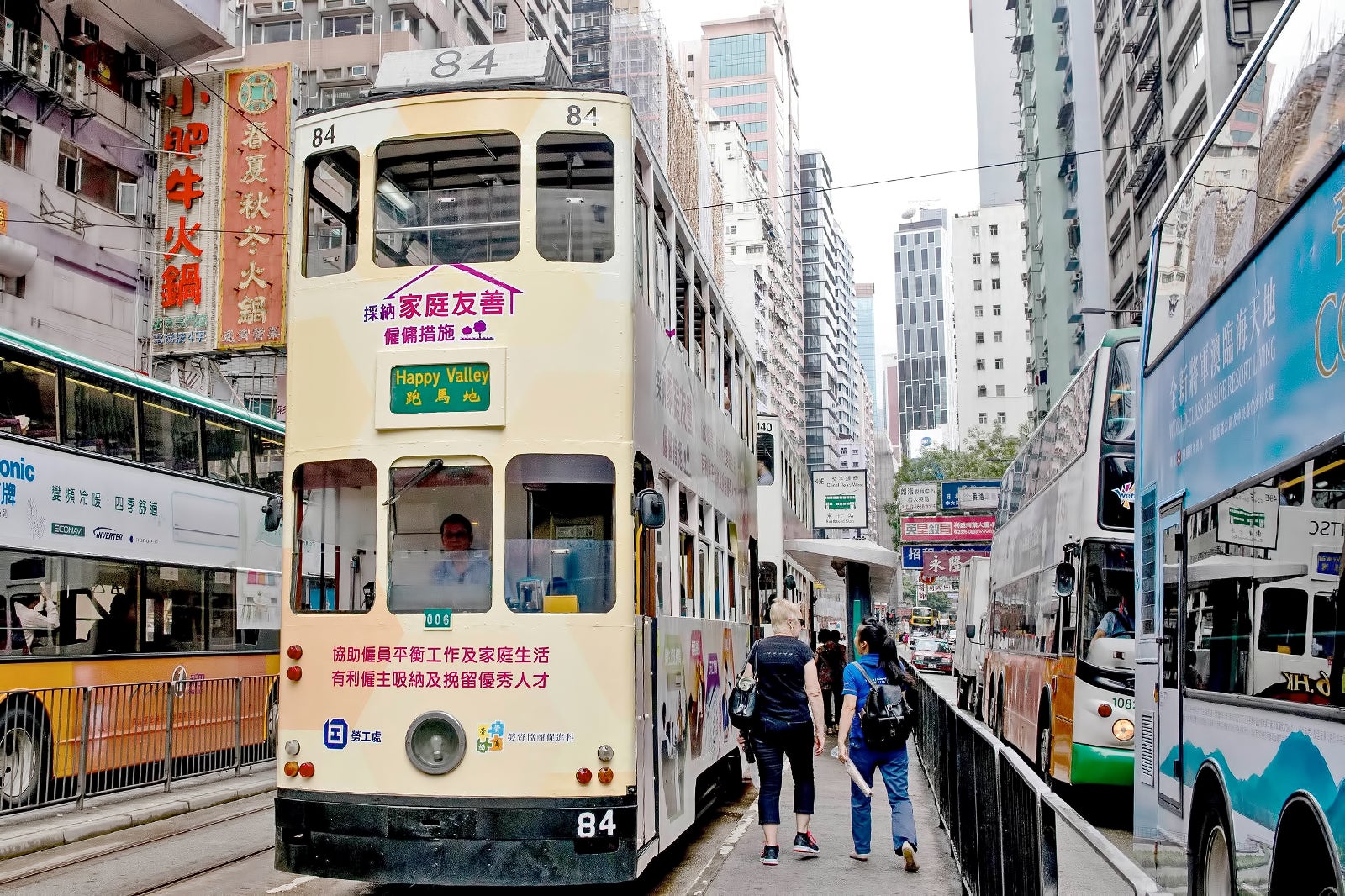 This activity appeals to active couples who want to get out and about to explore the back streets of this enigmatic city. After being collected from your hotel, the Hong Kong Backstreet Morning Adventure local guide will take you on several modes of transport right across the city. You'll get to explore ancient traditions and customs like Da Siu Yan ("villain hitting", to evict bad spirits), explore old villages and local markets, and even play a round of mahjong.
9
Private session with a local photographer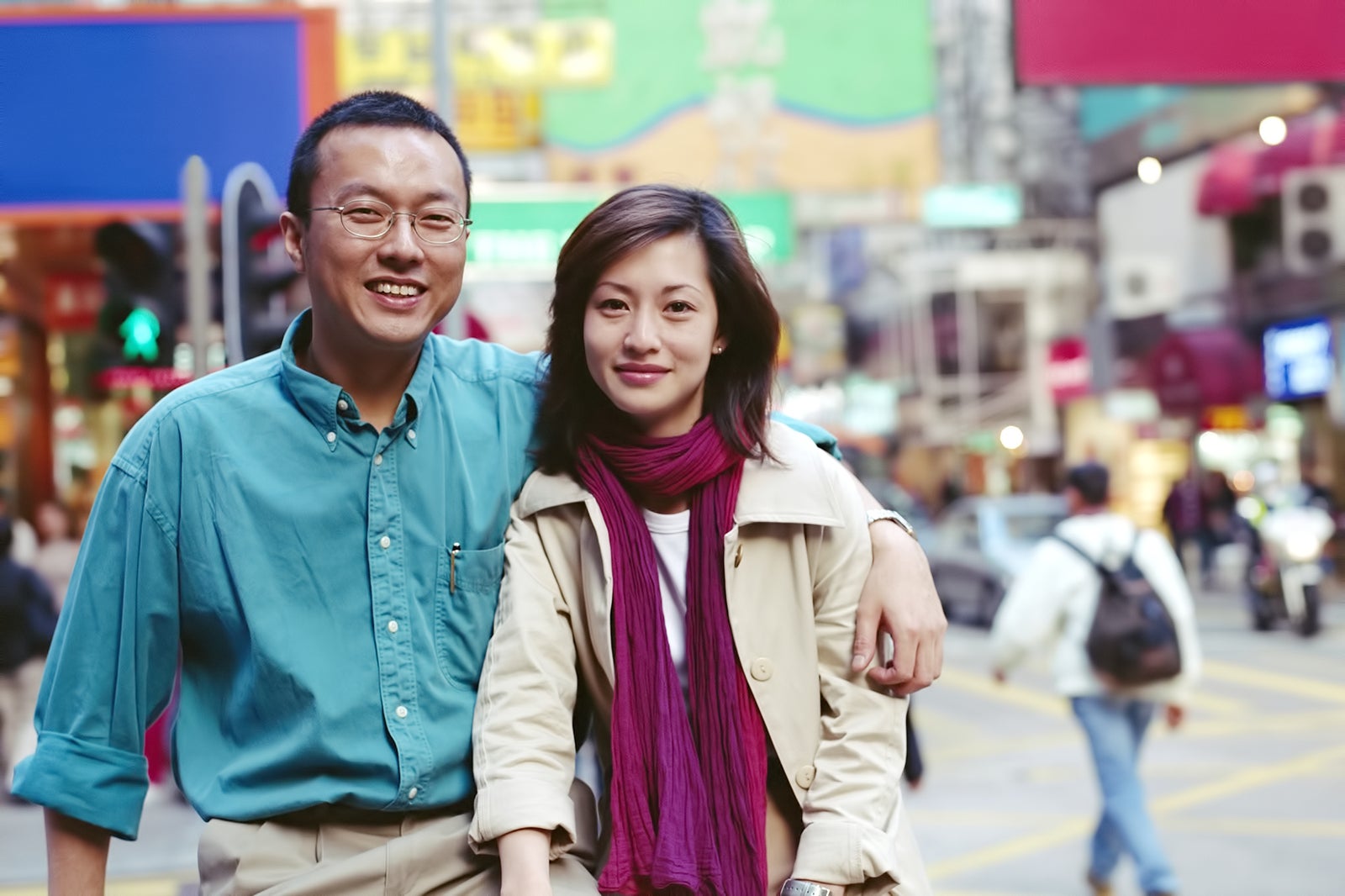 Hong Kong is a photographer's playground and during a half-day accompanied by a professional photographer, you and your special someone will capture a lifetime of memories that you can preserve for posterity. Who knows, you may even use the best images as your pre-wedding photos.
10
Private city and Repulse Bay cruise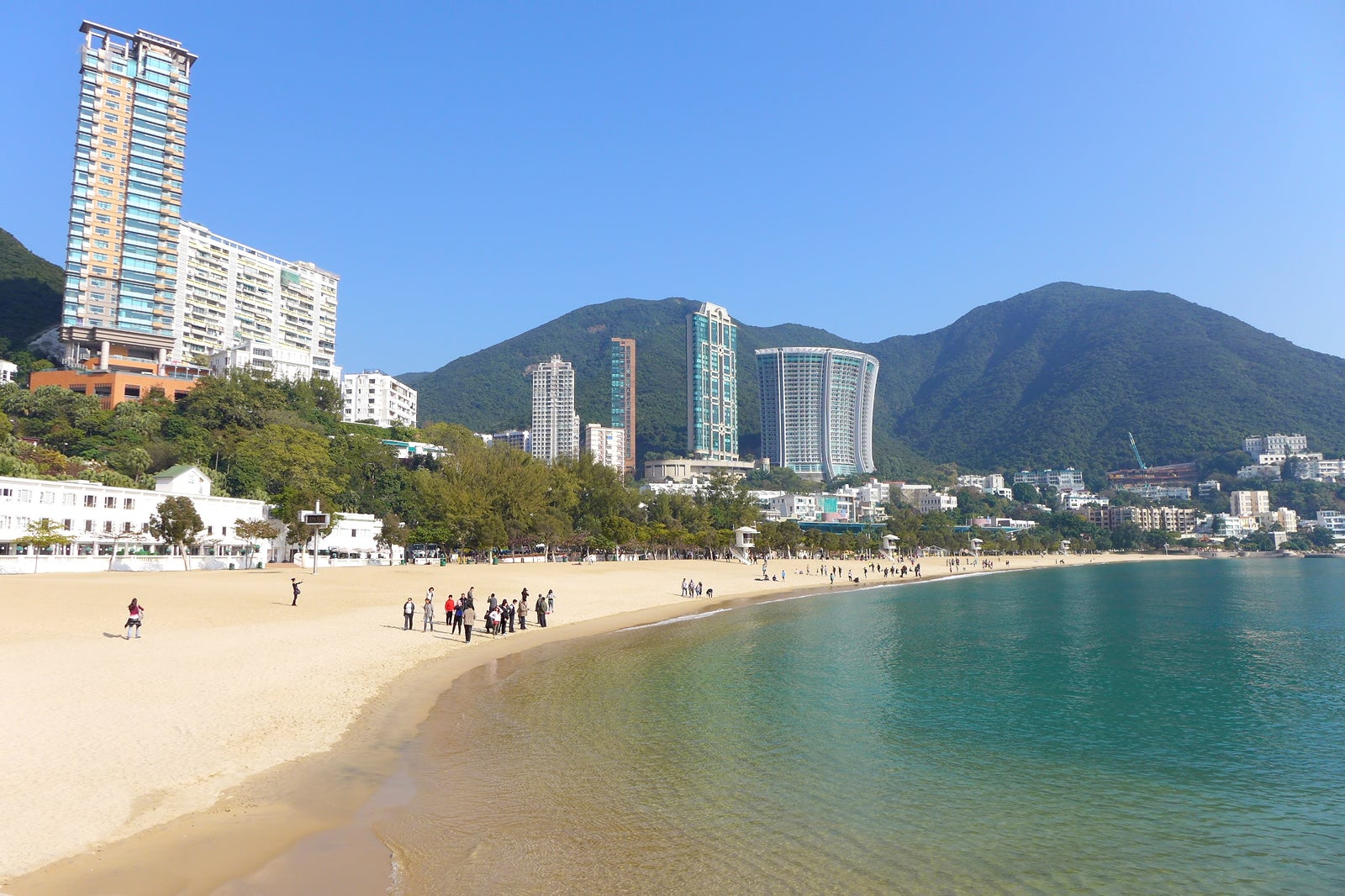 Couples
Budget
Families
Photo
Spend a relaxing half-day cruising along the coast of Hong Kong, enjoying sandy beaches, sparkling bays and rugged islands. Lounge aboard your craft while admiring the idyllic views of the Tsim Sha Tsui, Hong Kong Island and Repulse Bay as they pass by. Your boat departs from Causeway Bay, where you are greeted by your friendly captain and begin the pleasant cruise up the coast. The boat comes is a luxury catamaran – the charming Beneteau First 40.7 – and takes in the iconic Hong Kong cityscape as well as the coastline.
photo by Wing1990hk (CC BY-SA 3.0) modified
Back to top