5 Best Restaurants in Coron
Where to Eat Around Coron
The best restaurants in Coron offer excellent opportunities to not only discover and sample hearty Filipino food, but also to enjoy a good choice of cuisines from all around the world. The variety of dining options in Coron is largely due to the rapid development of the tourism industry in this splendid location at the northern tip of the Palawan Province.
Coron has become a must-visit destination in the Philippines, thanks to the superb natural sites it hosts both above and beneath the waves. The first backpackers that came to this remote area of the Philippines during the last quarter of the 20th century had only the option of Filipino-style food. Nowadays, Coron hosts a pretty decent dining scene that aims to satisfy the ever-growing number of visitors from all around the world who come to spend their vacation here.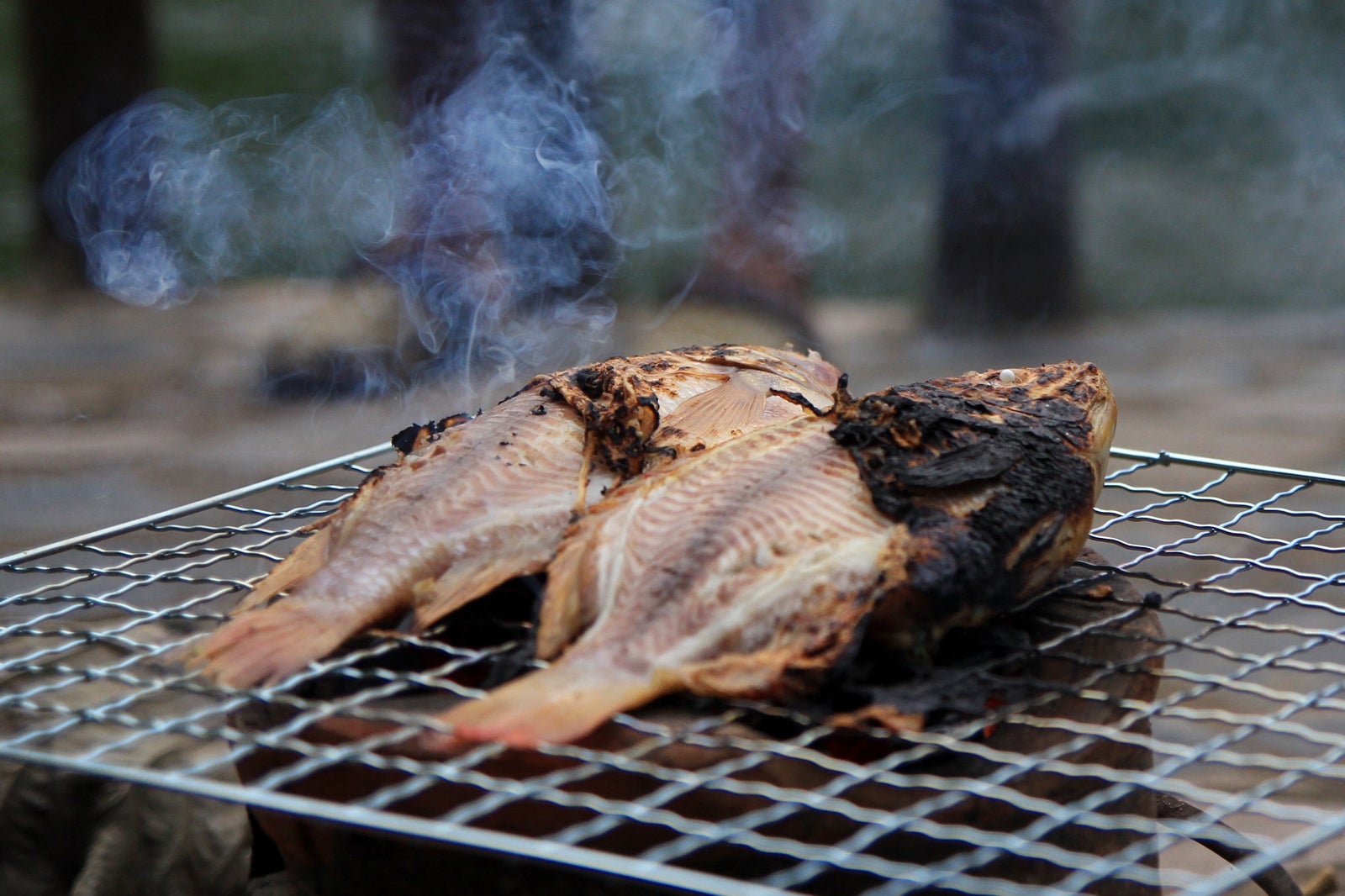 KT's Sinugba Sa Balay may look unimpressive from the outside, being built from bamboo and thatch, but its humble décor has done little to dent its popularity. This unpretentious grill and native restaurant, as it describes itself, is just the right place to sample genuine Filipino food in a pleasant, laid-back atmosphere. From sisig (tangy and spicy fried pork) to mee goreng (spicy fried noodles served with meat or seafood) and more, you'll find most of the classic dishes of the country's cuisine here, prepared in style and served in big portions at very reasonable rates.
Location: San Augustin street, Coron Town Proper, Coron, 5316 Palawan, Philippines
Open: Daily from 2pm to 10pm
Phone: +63 (0)920 969 8143
Trattoria Altrove Coron is the place you should head to if you want to indulge yourself with pizza, pasta, or any other Italian fare. Located on Rosario Street, walking distance from the pier in Coron Town proper, Trattoria Altrove is a rather stylish restaurant in which spotless white walls contrast with dark wooden beams and furnishings. The success of this restaurant comes from the high quality of the food it serves with that authentic Italian taste. The restaurant has a good wine list, too. Prices here are in line with the quality of the food it serves, making it fairly pricy when compared to the surrounding eateries.
Location: Rosario Street, Coron Town Proper, Coron, Palawan, Philippines
Open: Daily from 11am to 1.30pm and 5pm to 10.15pm
Phone: +63 (0)917 888 0793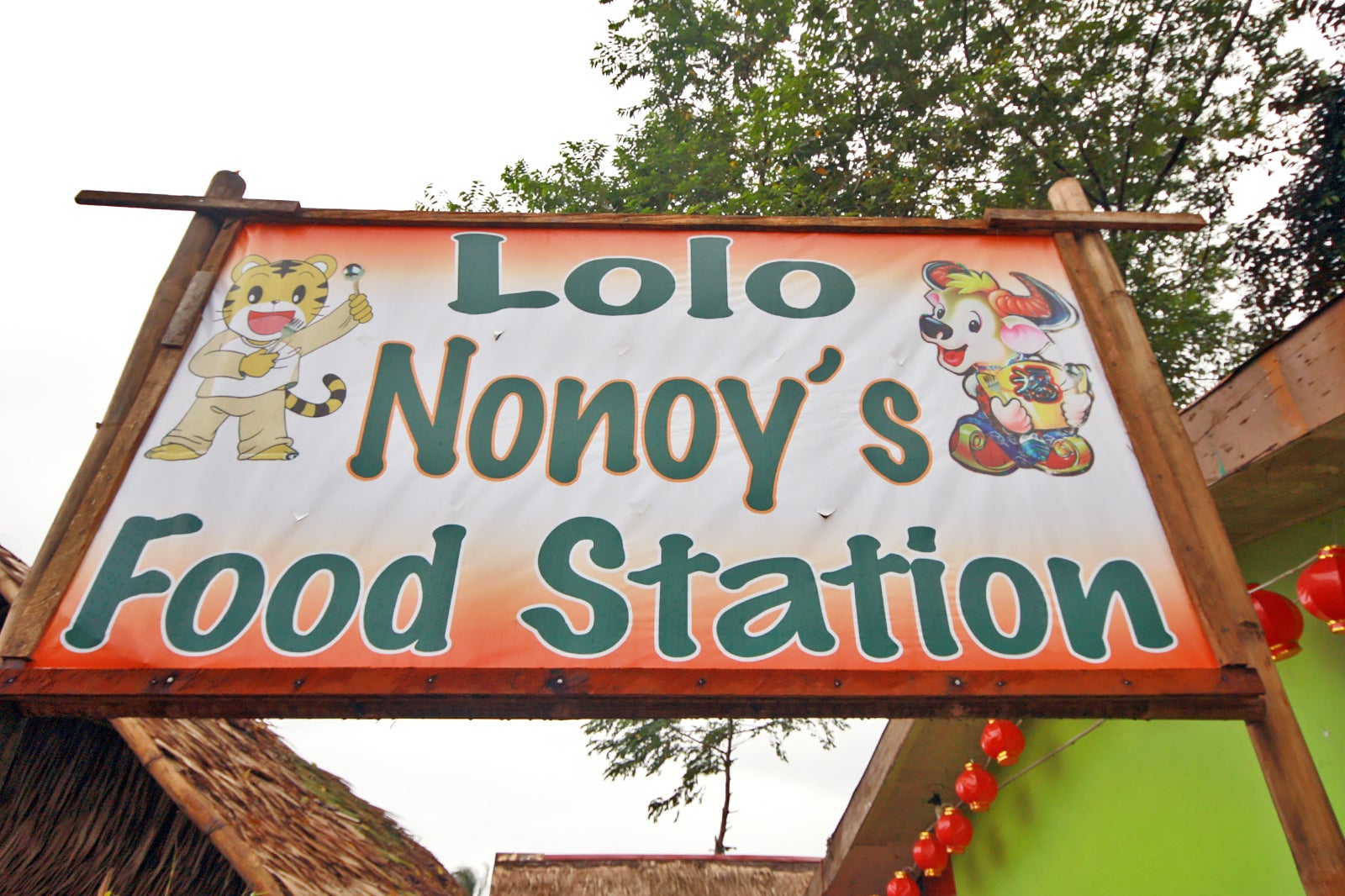 Lolo Nonoy's Food Station
Lolo Nonoy's Food Station is a pretty large venue that can comfortably seat up to 80 people. Made of rattan panels framed in wood, this carinderia-style restaurant (that's the word for a typical Filipino eatery, also known as "turo-turo") is one of the most affordable eateries in Coron Town, as well as one of the best. A great venue for group dining, you'll find most of the classic Filipino dishes on the menu here, such as pancit balabok (noodles with shrimps in shrimp sauce), pork BBQ, pinakbet (vegetable stew), and more.
Location: Palawan National Highway, Coron, Palawan, Coron Town Proper, Coron, Palawan, Philippines
Open: Daily from 8am to 9pm
Phone: +63 (0)908 896 2006
photo by 우한길(HK Woo) (CC BY 3.0) modified
Brujita is a cool restaurant that serves a good choice of international and vegetarian dishes. It's the must-visit venue in Coron if you are vegan or vegetarian. Curries and hummus are especially recommended. Made of bamboo, rattan, thatch, and furnished with an assortment of knickknacks, Brujita takes its name from the Spanish word for 'sorceress', but is a quaint venue run by a friendly team. Prices are extremely affordable.
Location: Coron - Busuanga Rd, Coron Town Proper, Coron, Palawan, Philippines
Open: Daily from 5pm to 10.30pm
Phone: +63 (0)949 972 0148
Winnie's Restaurant is a small and simple affair under Swiss management that serves top-notch Filipino and international cuisine. It's located a few hundred metres before the pier in Coron Town. You have the option to feast on a great range of dishes, including seafood, and you can rest assured that all ingredients are the freshest that can be found. Two of the favourite dishes to sample here are the pork loin in blue cheese sauce and the crab curry. Note that vegetarian dishes are also available. Prices are fair and it's a great sign of the quality of the food at Winnie's that chefs from nearby restaurants often come to eat here.
Location: Coron-Busuanga Road, Coron Town Proper, Coron, Palawan, Philippines
Open: Daily from 9am to 9.30pm
Phone: +63 (0)927 437 3731