10 Great Restaurants in Yeosu
Where to Eat in Yeosu
Yeosu is a seafood haven with plenty of regional specialities. Added to the freshly caught ingredients from the clean waters of the South Sea, leaf mustard kimchi and Korean lettuce are Namdo region's unique flavours, creating incredible dishes. If you are not sure of what to eat in Yeosu, the best dishes include marinated crab with rice (gejang baekban), raw tonguefish (seodaehoe), sliced raw pike eel (gat jangeohoe) and grilled oyster (gul gui) or eel (jangeo-gui).
You'll be treated with different flavours depending on the season you're travelling, but one thing is common – you'll be amazed at the taste, the serving sizes, and the price of the food in Yeosu.
1
Jongpo Park Nangman Pocha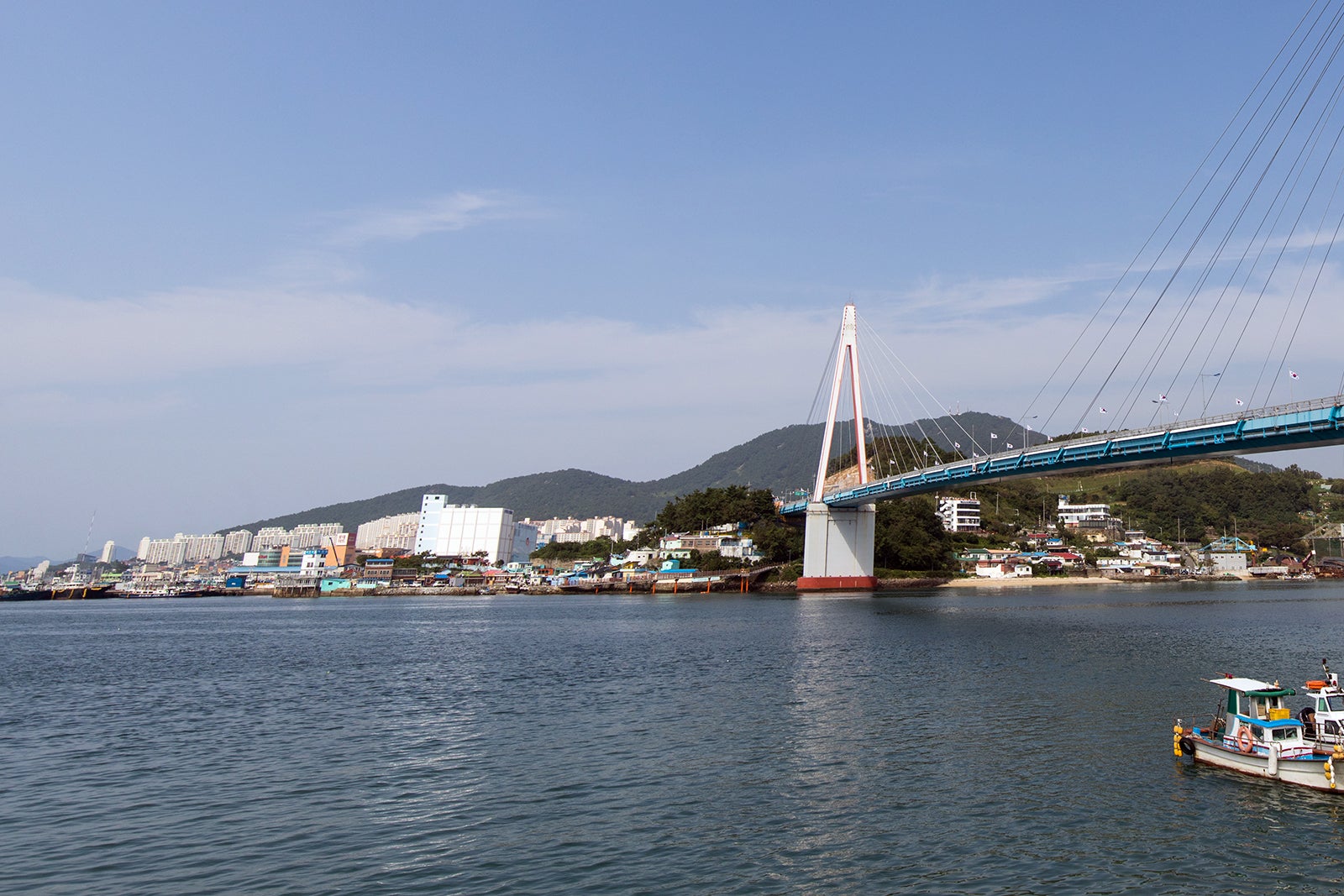 Jongpo Park Nangman Pocha is a must-visit place if you want to fully enjoy the night sea in Yeosu. The red lights of Nangman Pochas that shine across Jongpo Park near the sea every night are a speciality of Yeosu. Seventeen units of Nangman Pocha, from No. 1 to No. 17, serve fresh seafood and local cuisine.
Come and enjoy a feast of unique dishes such as seasoned raw tonguefish (seodaehoe muchim), sliced raw cutlassfish (galchi hoe), Stir-fried Beef Tripe and Korean Sausage (Gobchang sundae bokkeum). The nearby streets host various breakdancing performances, and Nangman Pochas open from 5pm until dawn.
Location: 246-1, Jungang-dong, Yeosu-si, Jeollanam-do, South Korea
2
Yeosu Speciality Marine Market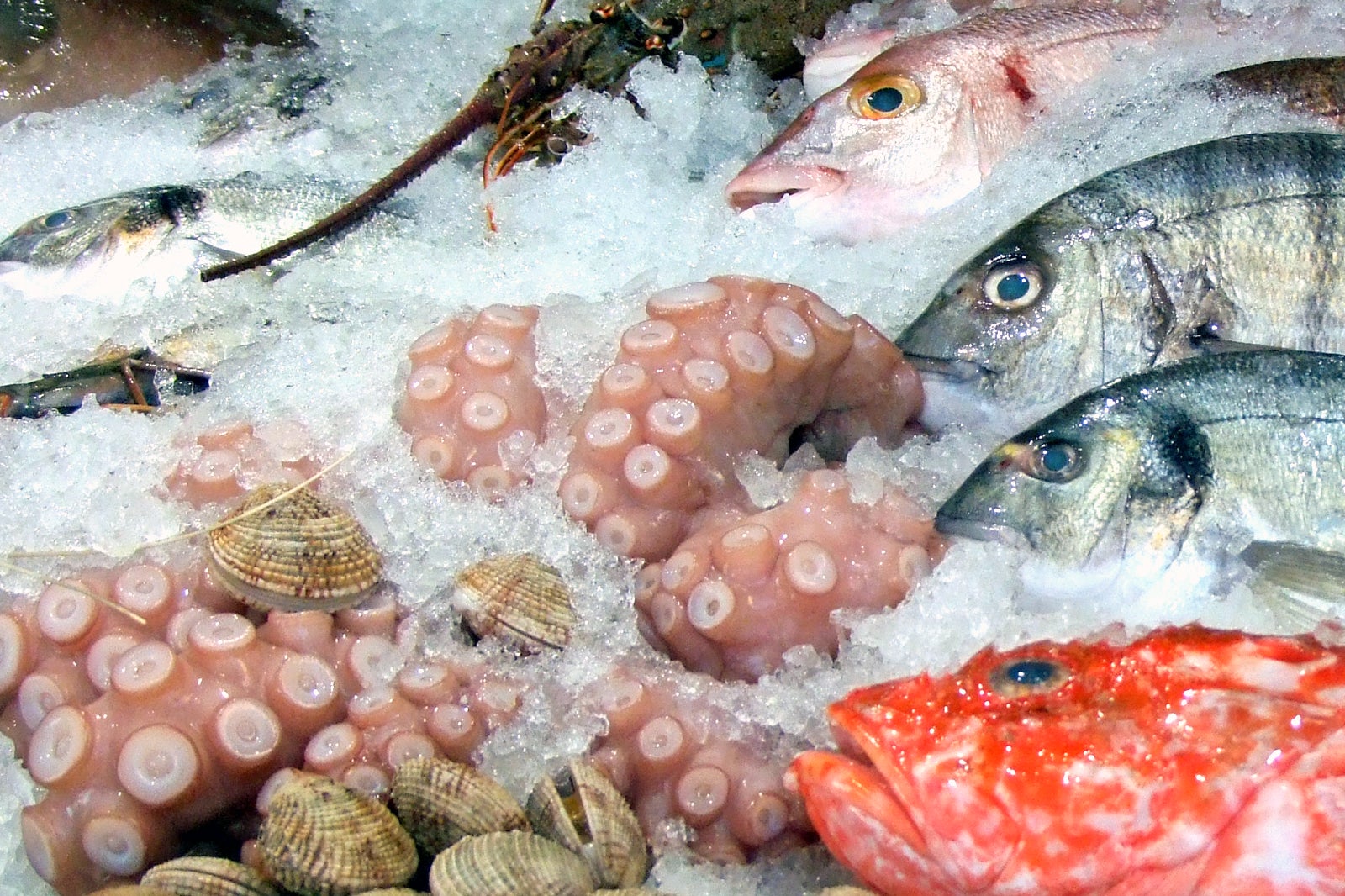 If you are looking for the best food in the fish markets in Yeosu, visit Yeosu Seafood Market first. Yeosu Seafood Market is located in Namsan-dong near the passenger terminal, and you can enjoy various fresh seafood at this market. Buy raw fish at the store on the first floor and eat it at the restaurant on the second floor after paying the table fee. It's closest to the sea among the traditional markets, so you can see Yeosu Port, Jinnamgwan Hall and Dolsan Bridge at a glance.
Location: 60-31, Namsan-ro, Yeosu-si, Jeollanam-do, South Korea
Open: Daily from 9 am to 8 pm (closed on the first and third Tuesday of each month)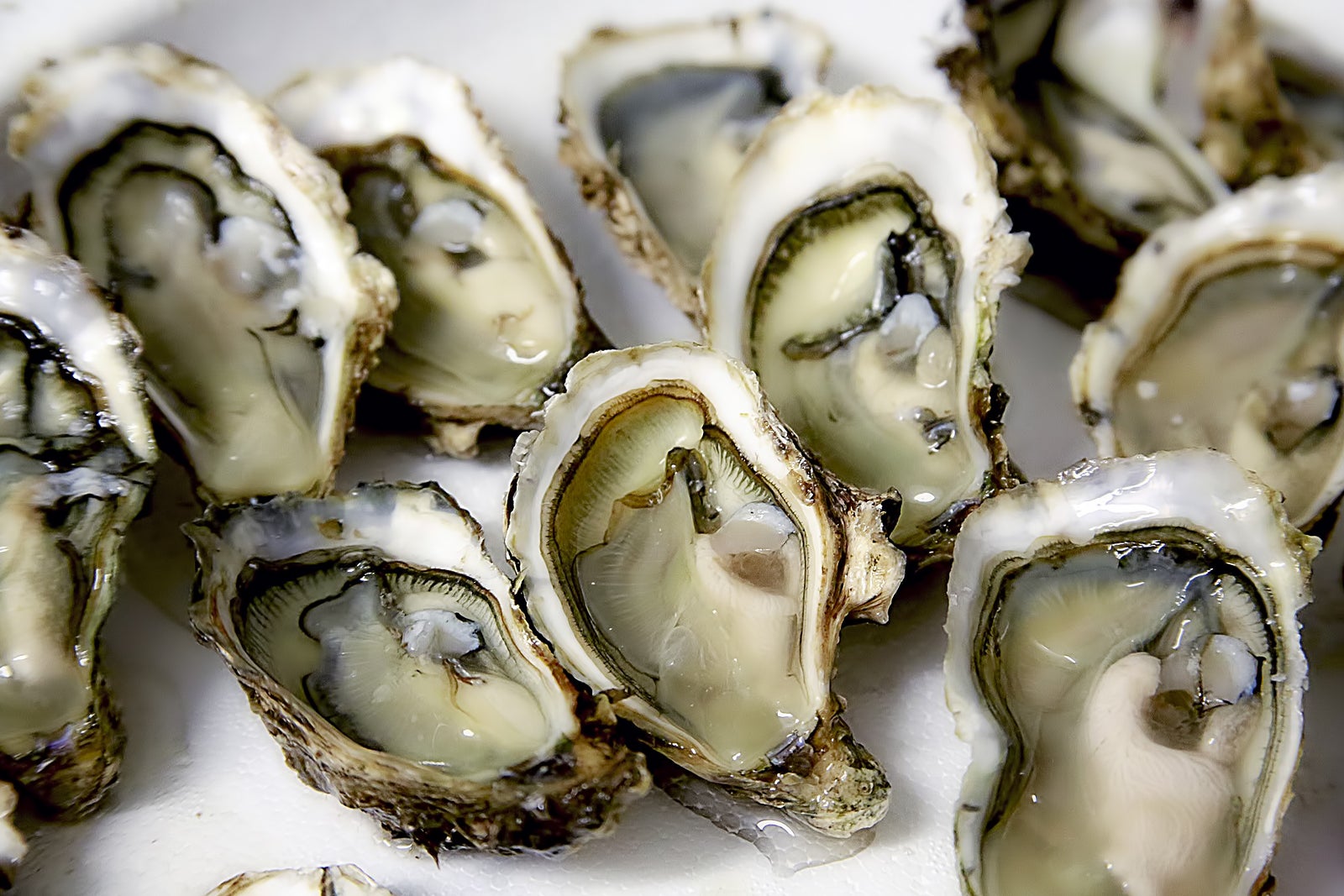 If you're travelling to Yeosu in winter, don't miss out on the oysters. Between November and April, you can easily find restaurants selling grilled oyster (gul gui) and raw oysters in Dolsando Island. This island has many oyster farms, so it's a perfect place to try fresh oyster dishes. Oysters in this area are famous for their plump flesh, chewy texture, and rich flavour and taste.
In addition to grilled oyster, you can enjoy dishes such as sliced raw oyster (gul hoe), oyster rice soup (gul gukbap), oyster with vinegar dressing (gul cho muchim), and oyster pancake (gul jeon). Drive along the coastal road and enjoy the stunning view of the winter sea as well as nutritious winter delicacies.
4
Dolsandaegyo Bridge Raw Fish Street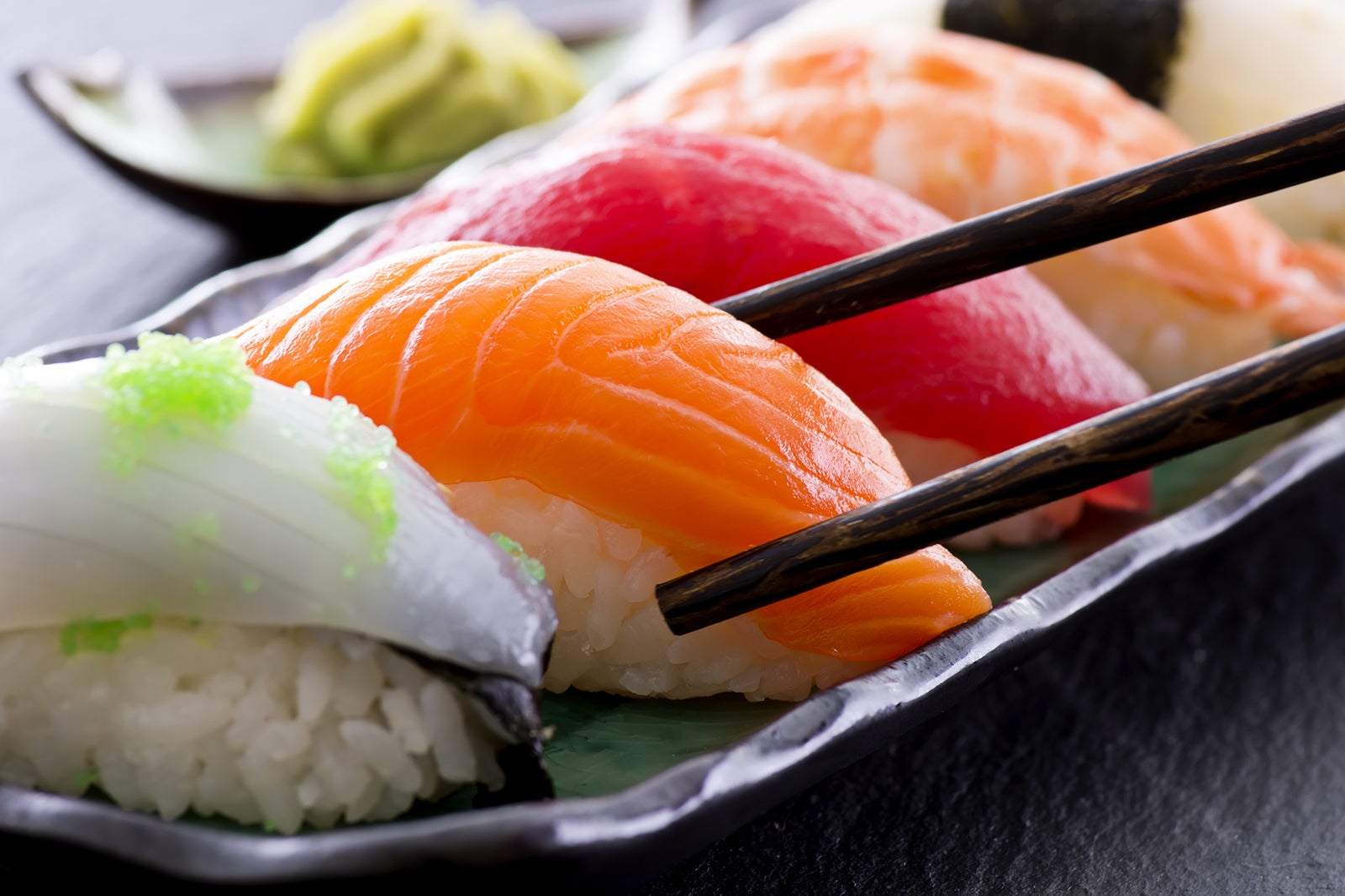 If you're looking for a place to enjoy raw fish in Yeosu, Dolsandaegyo Bridge Raw Fish Street is a good choice for you. Many raw fish restaurants are clustered around Dolsan Bridge and the Dolsan Park. When you order sliced raw fish, a generous selection of side dishes will be served first. You'll also be amazed by the fresh ingredients such as webfoot octopus, abalone, shrimp, skate and vegetables.
Flatfish, rockfish, sea bream, and sole are often selected for sliced raw fish dishes, and some seasonal delicacies are also available. Sliced raw pike eel (gaetjangeo hoe, also called hamo) and pike eel shabu-shabu rank among the best dishes of Yeosu and you can enjoy them during the summer season here.
Location: Udu-ri, Dolsan-eup, Yeosu-si, Jeollanam-do, South Korea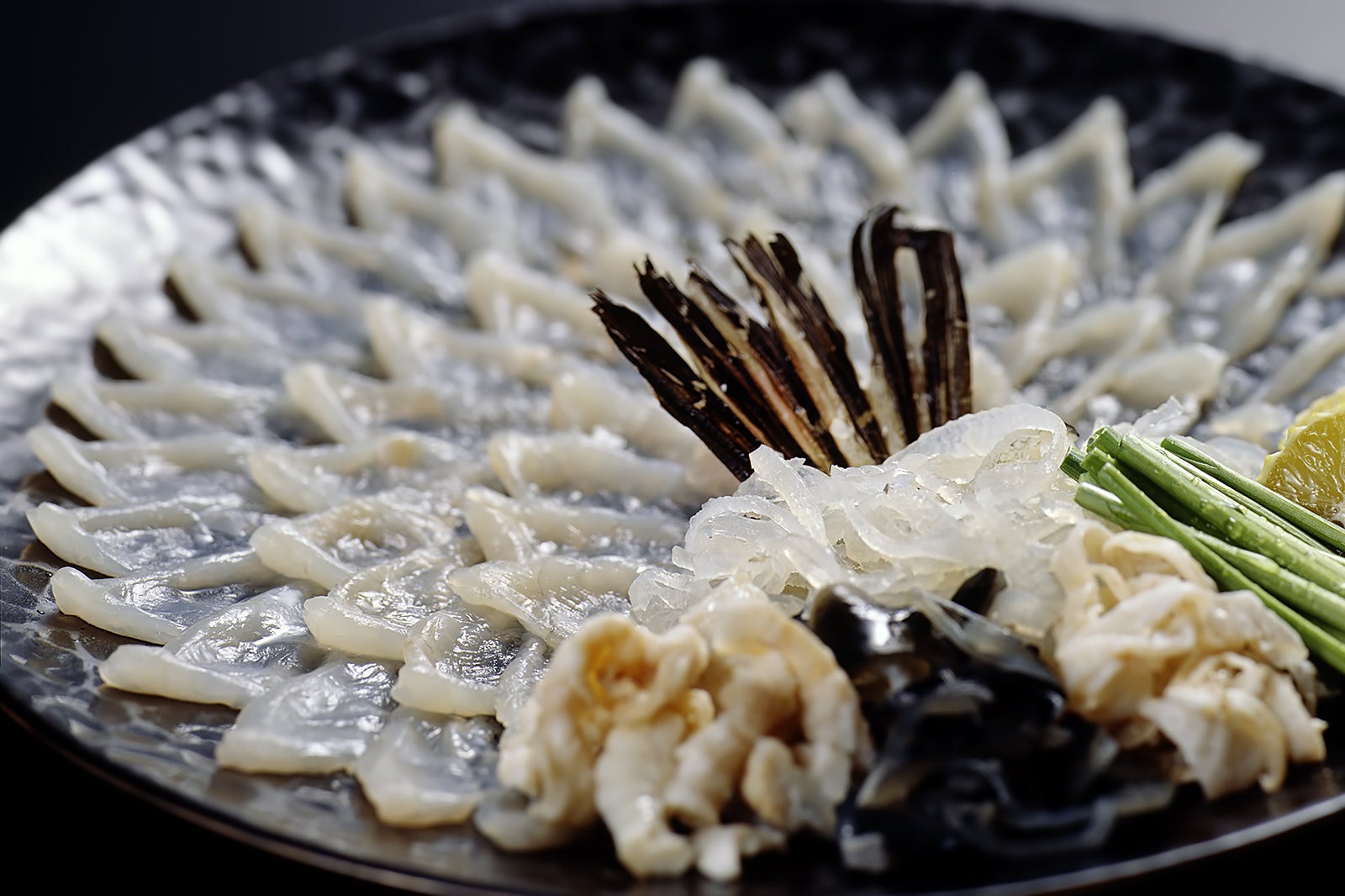 Soho-dong is famous for its sailing arena and Soho-dong Bridge, but it's also home to many raw fish restaurants with talented chefs, making it one of the best places to enjoy raw fish in Yeosu. These raw fish restaurants with a sea view present the chewy and light taste of raw fish, and you'll be amazed by the number and freshness of the side dishes.
The secret to the flavour is in their freshly caught seafood and the aerated saltwater tanks. After your meal, take a slow stroll through Soho-dong Bridge Park to enjoy the view of the Dadohae or enjoy a cup of tea at a nearby café district.
Location: Soho-ro, Soho-dong, Yeosu-si, Jeollanam-do, South Korea
6
Bongsang-dong Marinated Crab with Rice Street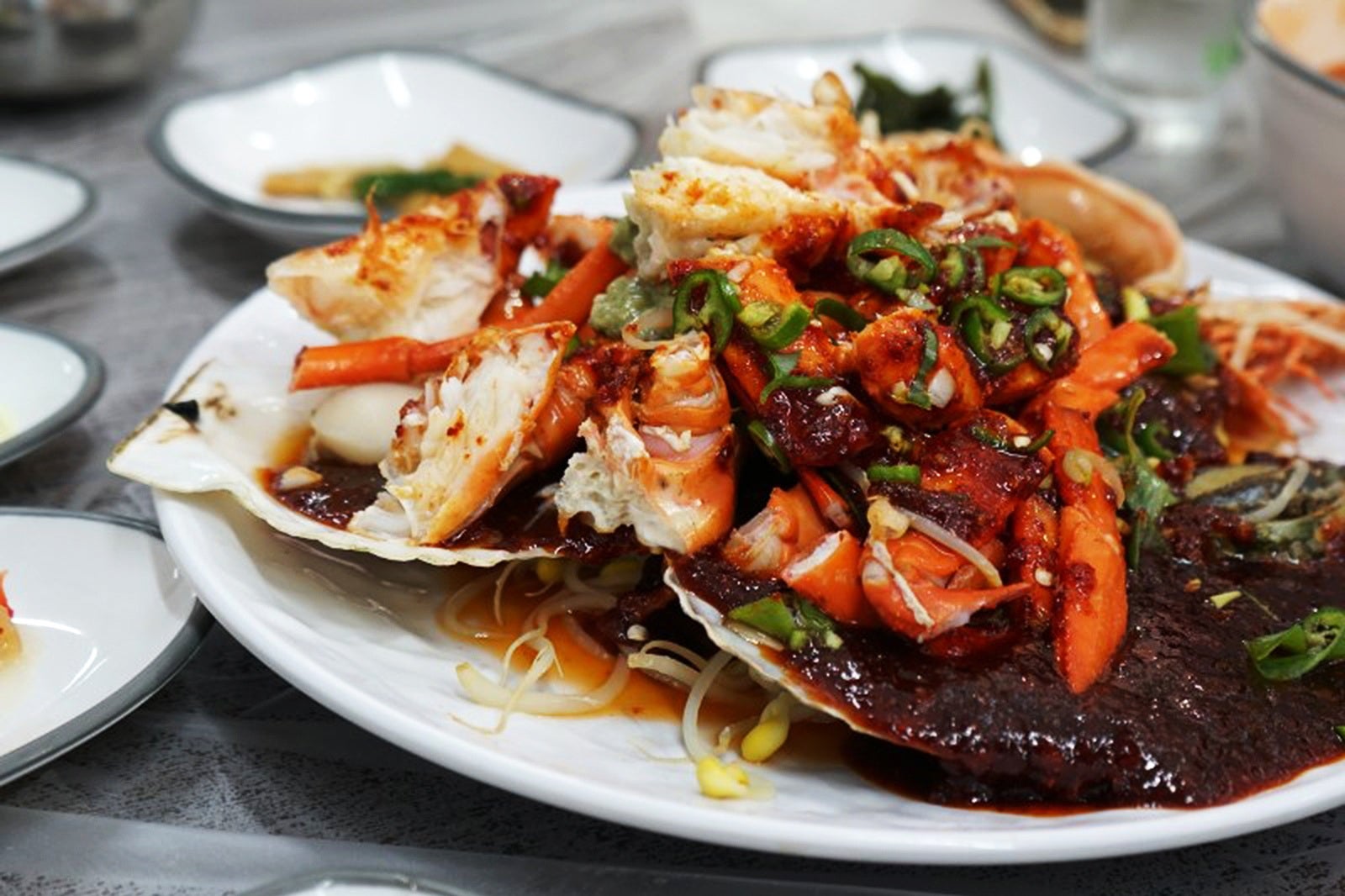 The restaurants on Bongsang-dong Marinated Crab with Rice Street usually use rock crabs caught in the Yeosu sea, which are smaller than blue crabs but have firm flesh and rich flavour. Nicknamed 'rice burglars', the dish is one of the most popular in the area. Two main dishes are spicy marinated crab (yangnyeom-gejang) with spicy and sweet flavours and soy-sauce-marinated crab (ganjang-gejang) with salty and savoury flavours, but you can also taste unique crab dishes such as soybean sauce-marinated crab (doenjang-gejang) and marinated Japanese ghost crab (chil-gejang) made with grated crabs.
Order marinated crab with rice and you'll also be served plenty of side dishes such as croaker soup (jogi tang), spicy blue crab stew (kkotge-tang), mustard kimchi (gat kimchi), and salted fish. Most of the restaurants offer unlimited marinated crabs so you can fully enjoy the flavour experience that awaits you.
Location: Bongsan-dong, Yeosu-si, Jeollanam-do, South Korea
7
Deokyang-ri Gopchang Alley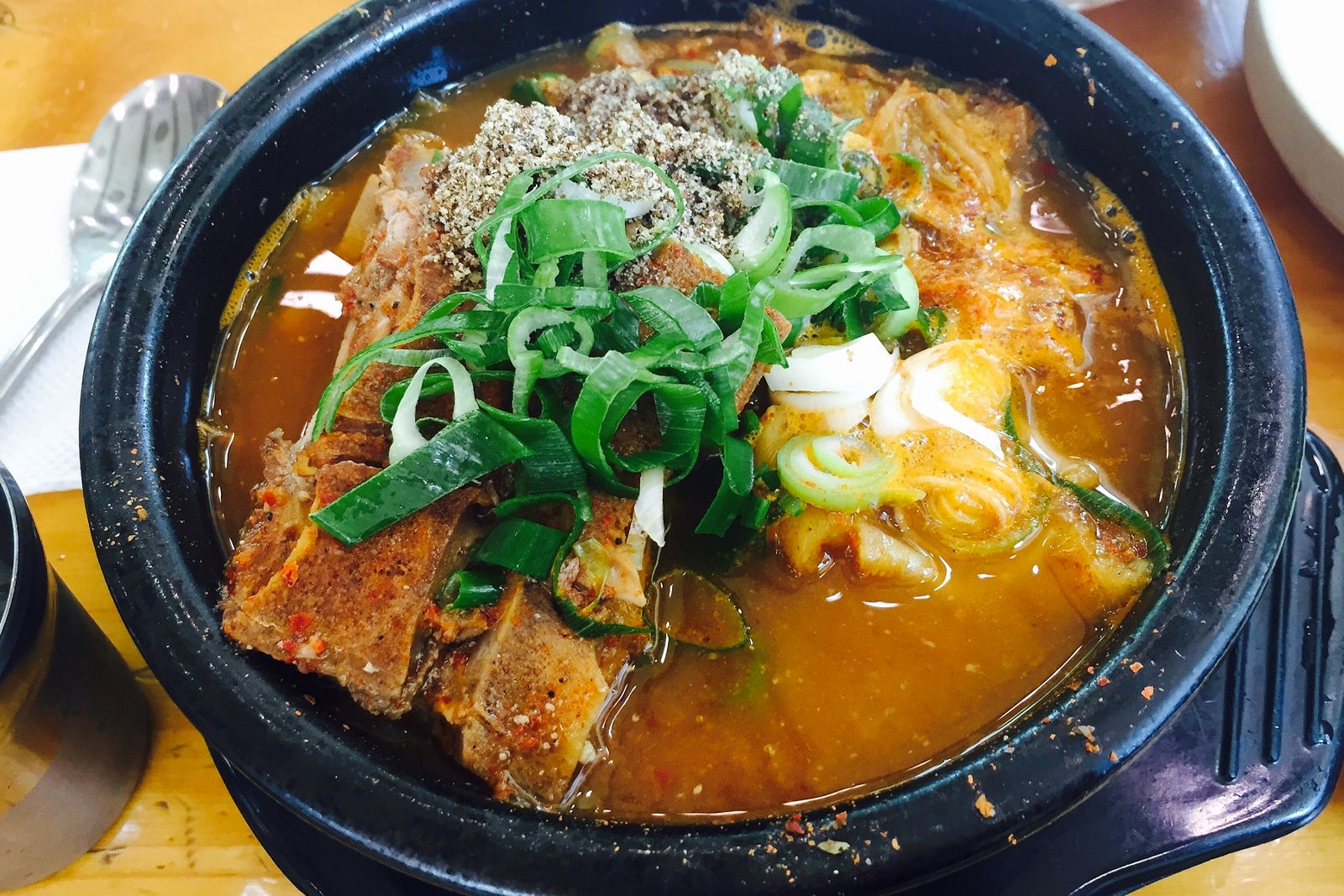 Gopchang Alley in Deokyang-ri, Sora-myeon, Yeosu-si is famous for its beef tripe hot pot (gopchang-jeongol). This place used to be crowded with visitors to the cattle market and the 5-day market, but now Gopchang restaurants first opened at that time remain to uphold the reputation. Their main dishes are grilled beef tripe hot pots (sogobchang jeongol), pork tripe hot pots (dwaeji gobchang jeongol), fallopian tube hot pots (saeggibo jeongol), and mixed hot pots (modeum jeongol).
Boiled with generous amounts of water parsley, leeks, mushrooms, and starch noodles, the broth tastes refreshing and spicy with no meat odour. Don't miss out the chance to taste each restaurant's unique dipping sauce and the rice fried in the broth.
Location: Deokyang-ri, Sora-myeon, Yeosu-si, Jeollanam-do, South Korea
Jwasuyeong Food Street starts from the Jungang-dong roundabout by the Yi Sun-Shin Square. Here, you can find a variety of local Yeosu speciality restaurants with a tradition of more than 20 years. Popular dishes include raw tonguefish (seodaehoe), marinated crab with rice (gejang baekban), grilled eel (jangeo gui), sliced raw fish (hwareo hoe), stingfish soup (ssugimi tang) and octopus hot pot (nakji jeongol).
The raw tonguefish is the real must-try as it used to be a royal cuisine served to the kings. The fish is seasoned with raw rice wine vinegar (makgeolli sikcho) and mixed with red pepper paste and all kinds of vegetables. Its tender and sour taste is loved by gourmets.
Location: Jungang-dong, Yeosu-si, Jeollanam-do, South Korea
9
Gukdonghang Port Eel Soup Street
While eel soup (jangeo-tang) can be enjoyed anywhere in Yeosu, Eel Soup Street near the Diving Fisheries Cooperatives at the Gukdonghang Port hosts the very best eel soup restaurants in the city. Eel soup is made with sea eels (also called anago) in 2 different styles: as a spicy fish stew (maeun-tang) or as cabbage soup (ugeoji). At Gukdonghang Port Eel Soup Street, you can experience the genuine taste of its cabbage soup style.
It's a nutritious dish made with a broth of eel bones, eels, soybean paste, outer leaves of cabbage and perilla seed powder. Its light and savoury taste, with no fishy odour, is sensational. If you had a glass or 2 of alcohol the night before and need to relieve a hangover, Gukdonghang Port Eel Soup Street is a must-visit place.
Location: Golyak-dong, Gwangyang-si, Jeollanam-do, South Korea
10
Yeoseo-dong Ssambap Street
Yeoseo-dong Ssambap Street near the Yeosu City Hall is where you can enjoy Yeosu-style leaf wraps and rice (ssambap). They're served everywhere in the country, but in the Yeosu style, it's made with fish such as mackerel and sardine. Treat yourself to delicious leaf wraps and rice with mackerel, sardine, or stir-fried spicy pork with generous side dishes of fresh vegetables, a couple of salted fish, and soybean paste stew (doenjang-jjigae).
Leaf wraps and rice with boiled down mackerel and ripened kimchi (godeungeo ssambap) and leaf wraps and rice with boiled down sardine and vegetables (jeongeori ssambap) are must-eat delicacies of Yeosu.
Location: Ssangbong-dong, Yeosu-si, Jeollanam-do, South Korea
Back to top