First-Timers Guide to the Rio Carnival
Events in Rio de Janeiro
Rio Carnival is one of the world's best known events. Its glittering costumes and samba inspire thousands of visitors to take a Rio de Janeiro holiday. Hotels host Rio Carnival balls and parties through the night.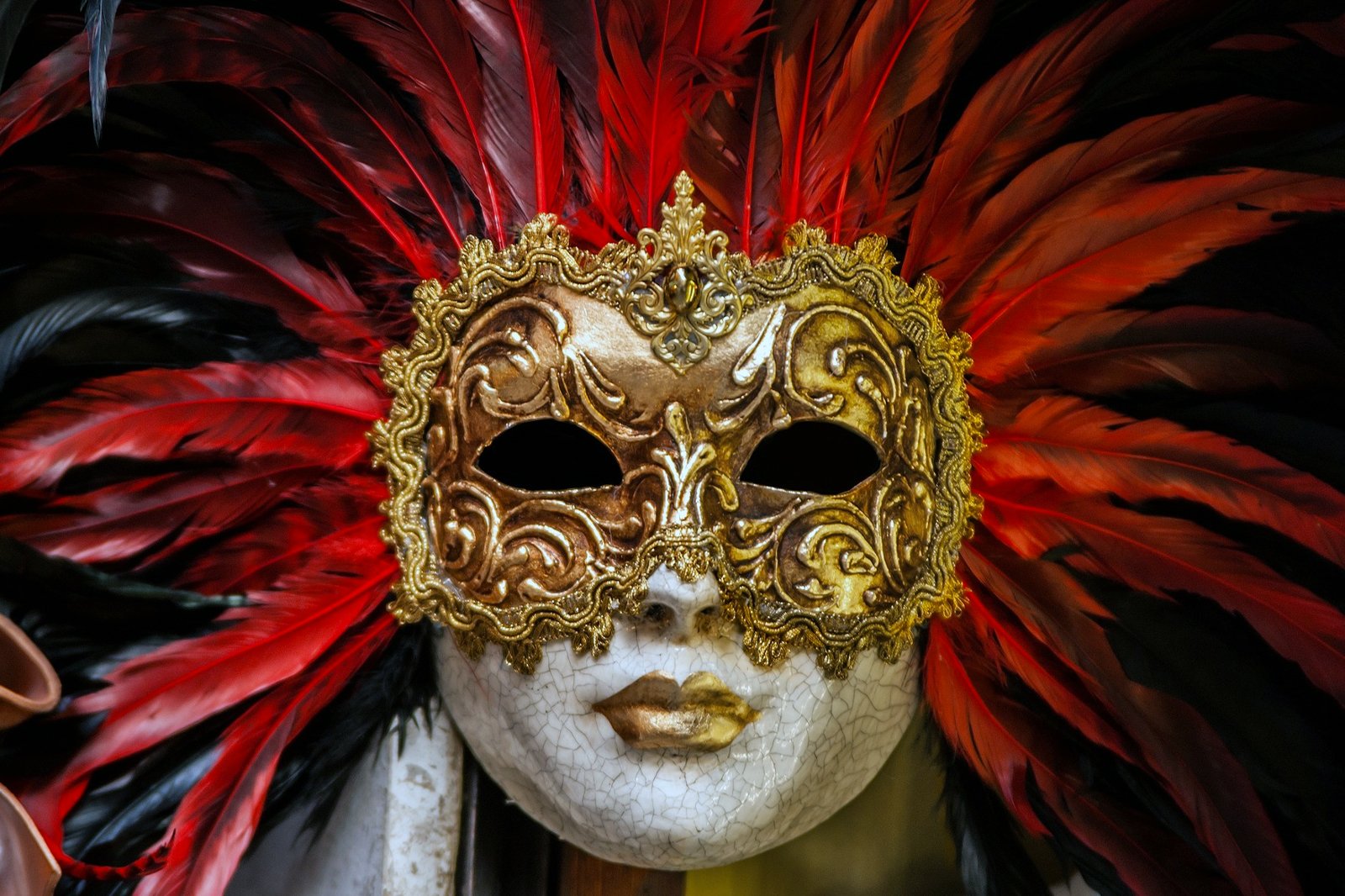 Get into Carnival mood with your own costume. The most exclusive balls take place in glitzy Rio de Janeiro hotels like the Copacabana Palace and Gloria. Scala nightclub tickets aren't quite as expensive but just as much fun. Each night takes a different theme. There could be a gay ball or nights dedicated to samba schools, football teams or the city itself.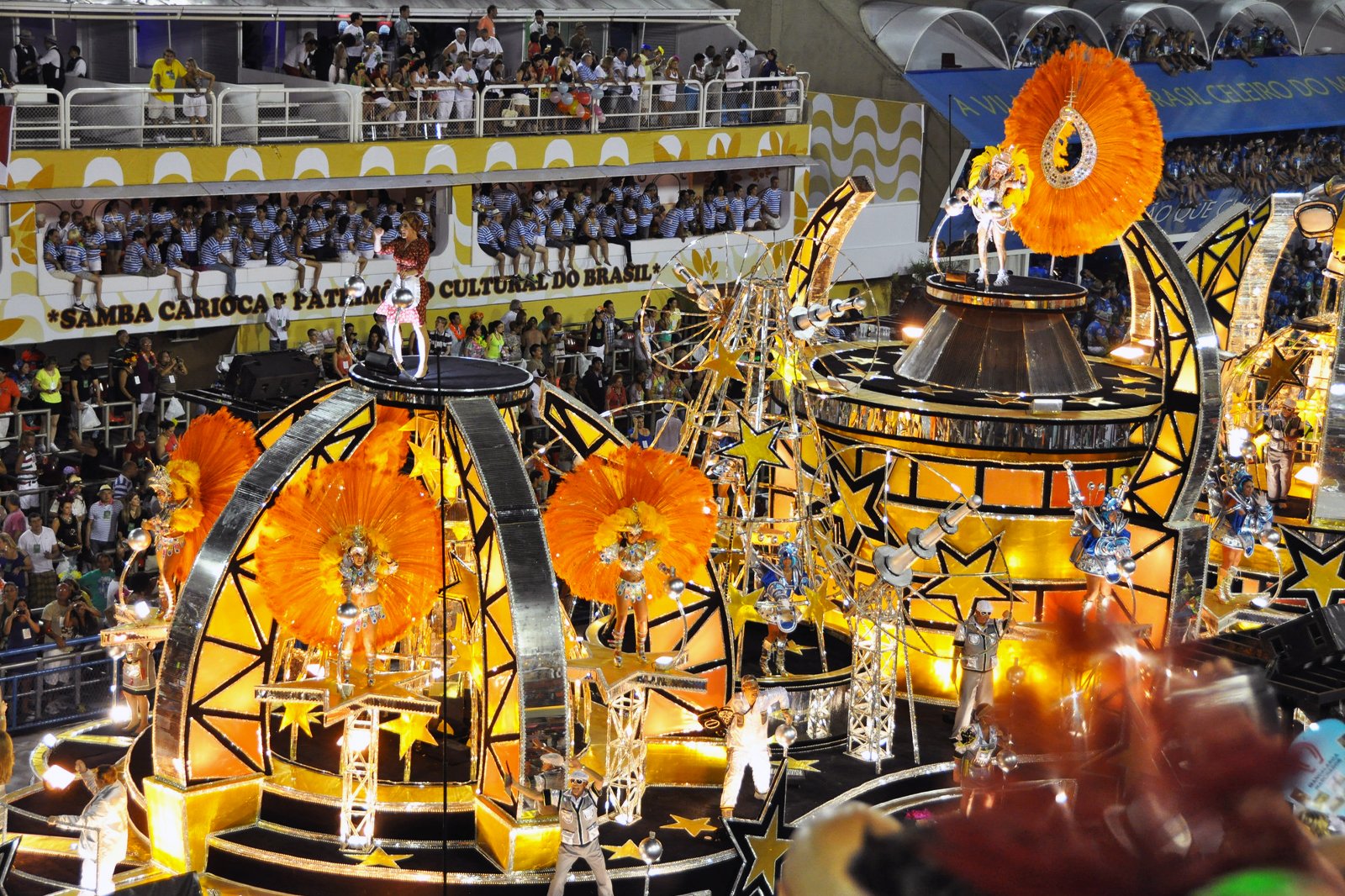 Thousands of visitors on Rio de Janeiro holidays come for Rio Carnival, many with the Samba Parade in mind. A fierce competition between Rio de Janeiro's samba schools, it takes place in the Sambadrome stadium. Performers go through their samba routines, composed especially for Carnival. It's a spectacular sight of floats and costumes, flowers and feathers and scantily clad bodies.
photo by Stacey, Brian (CC BY-SA 4.0) modified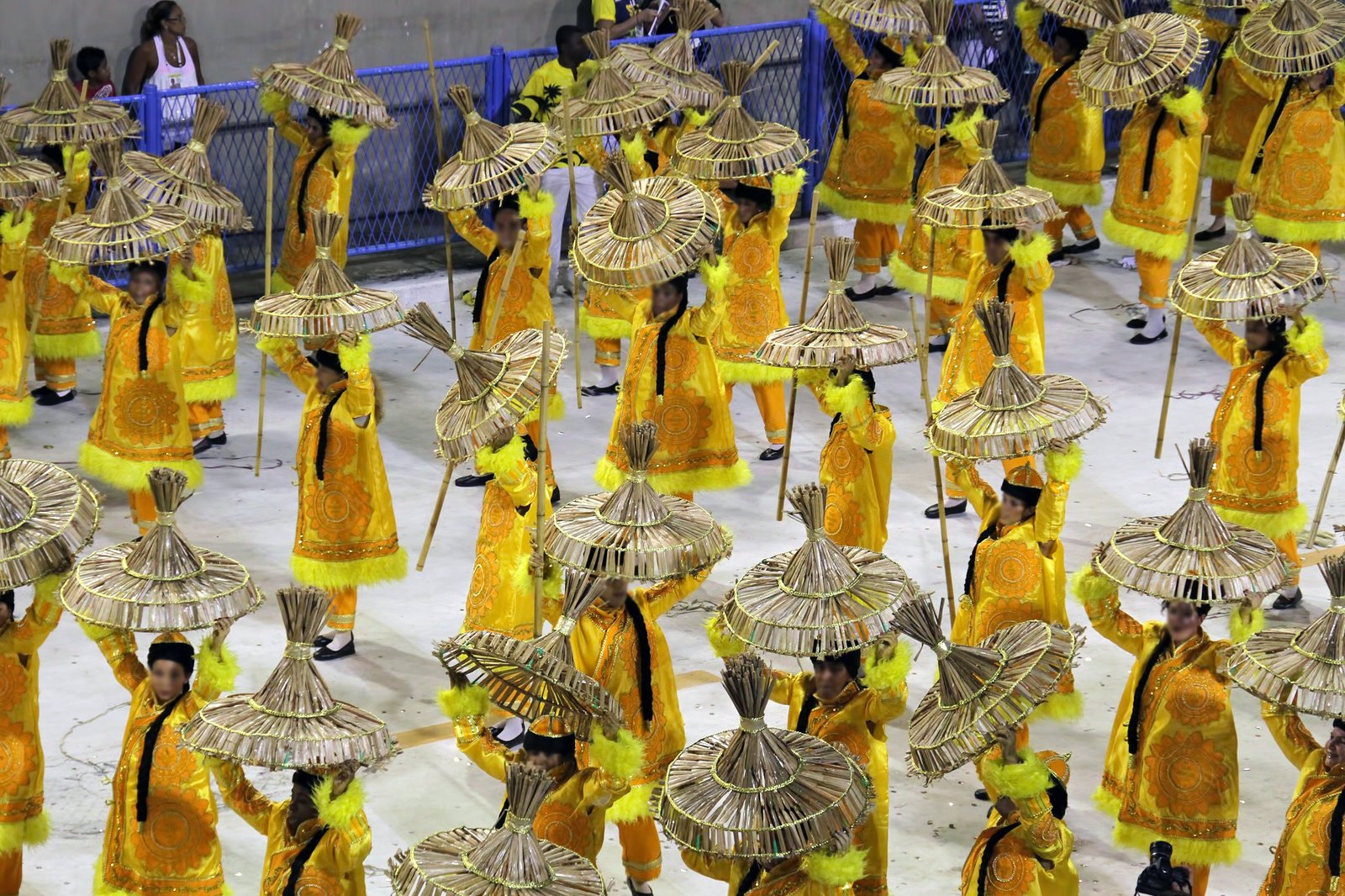 The samba schools' float theme, song and costumes take months to prepare. If you're not here during Rio Carnival, you can catch the samba schools rehearsing in the Sambadrome each weekend from November. In the weeks before the Rio Carnival they open their dance halls to the public for a taste of the real community spirit. Listen to the singers and drummers or pick up a few samba steps yourself and join the dancing.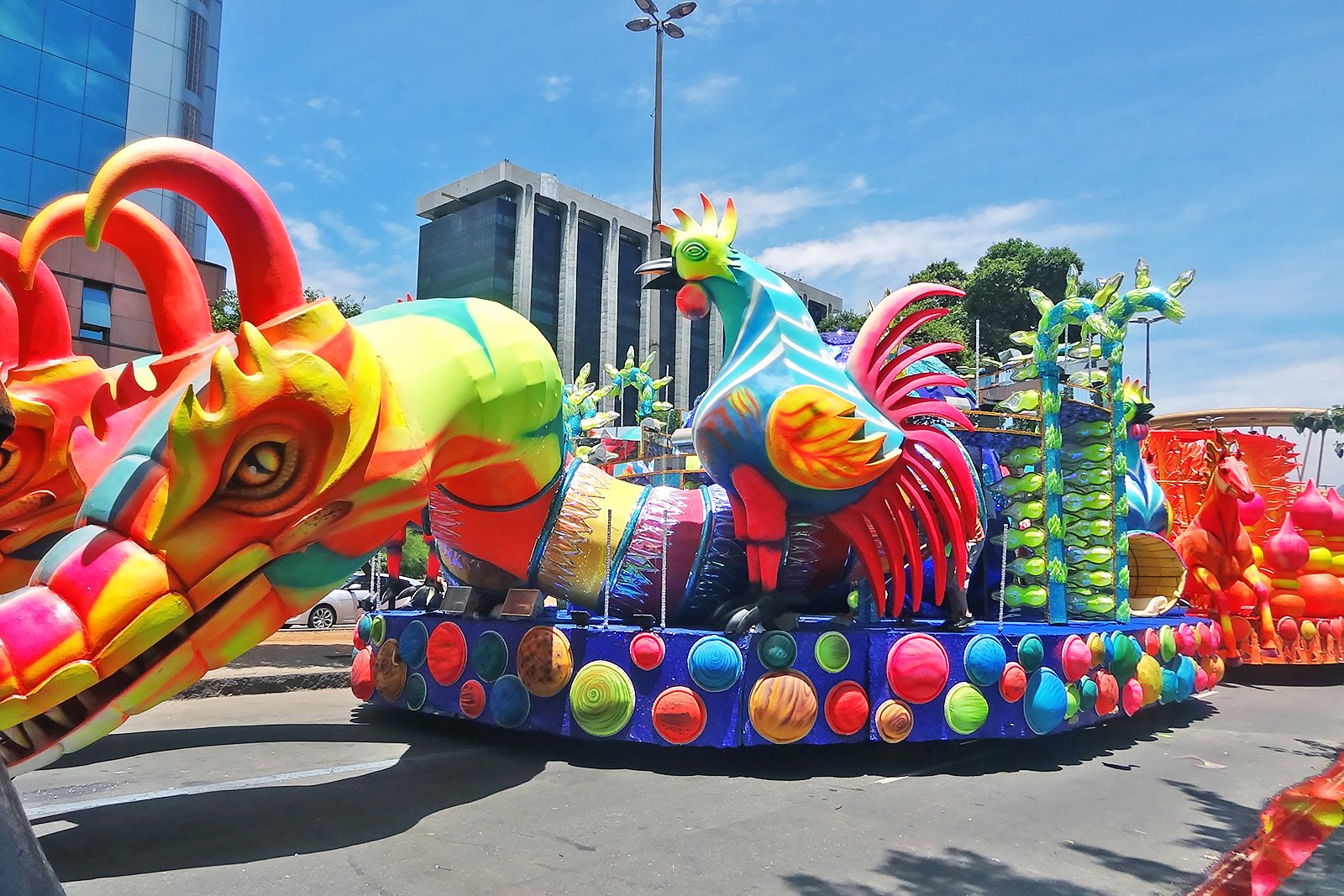 During Rio Carnival, the streets of Rio de Janeiro vibrate with the sound of street bands. Around 300 parade along Avenida Rio Branco and downtown districts. Elsewhere you can meet the carioca locals and soak up the Carnival atmosphere at concerts in Praça Onze and under Lapa district's arches, in Cinelândia Square and outside the Sambadrome.
photo by Jonas de Carvalho (CC BY-SA 2.0) modified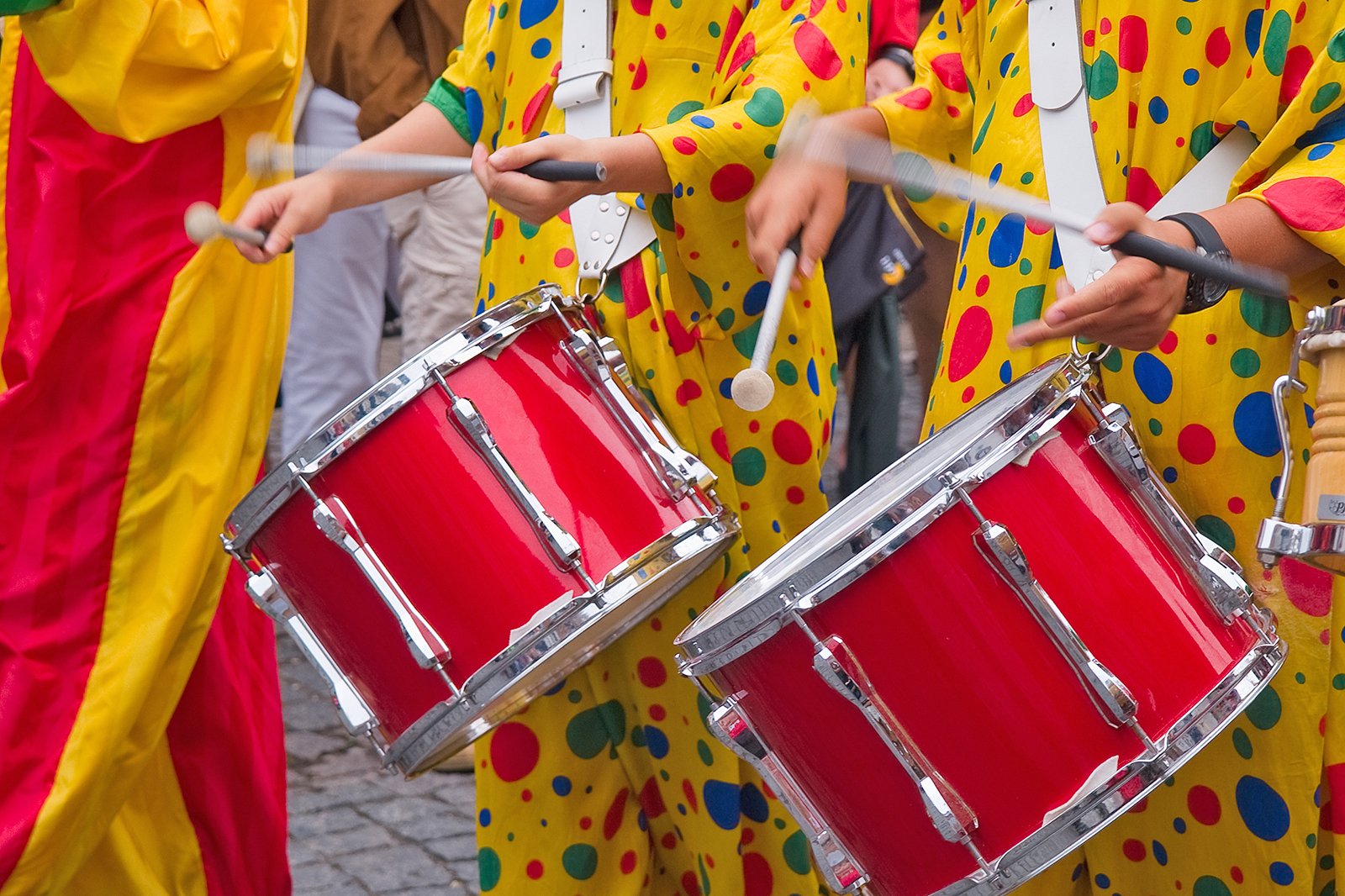 Some events free but book well ahead for Balls and Sambadrome
Location: Throughout Rio de Janeiro, Brazil
Open: 5 days in March
Back to top