10 Best Family Things to Do in Tokyo
Fun Places in Tokyo to Take Your Kids
Tokyo is home to a great range of things to do for families. It's a world capital of video games and comic books. Classic cartoon characters and futuristic robots populate theme parks, while the cityscape offers dazzling views and restful green spaces for picnics. Even public transport is an adventure, as you transfer from subway lines to monorails to boat rides on the Sumida River.
The Japanese love of cartoons spills onto the streets of Tokyo. Harajuku district is lined with toy and sweet shops where young fans hang out dressed as their favourite characters from anime and manga (animated films and comic books). The electronics quarter of Akihabara is buzzing and beeping with digital figures from video games. The city has arcades, showrooms, and theme parks dedicated to some of the most beloved franchises in global pop culture - miniature worlds built by Sony, Sega, Lego, and The Walt Disney Company. Follow us through a selection of fun places in Tokyo to take your kids.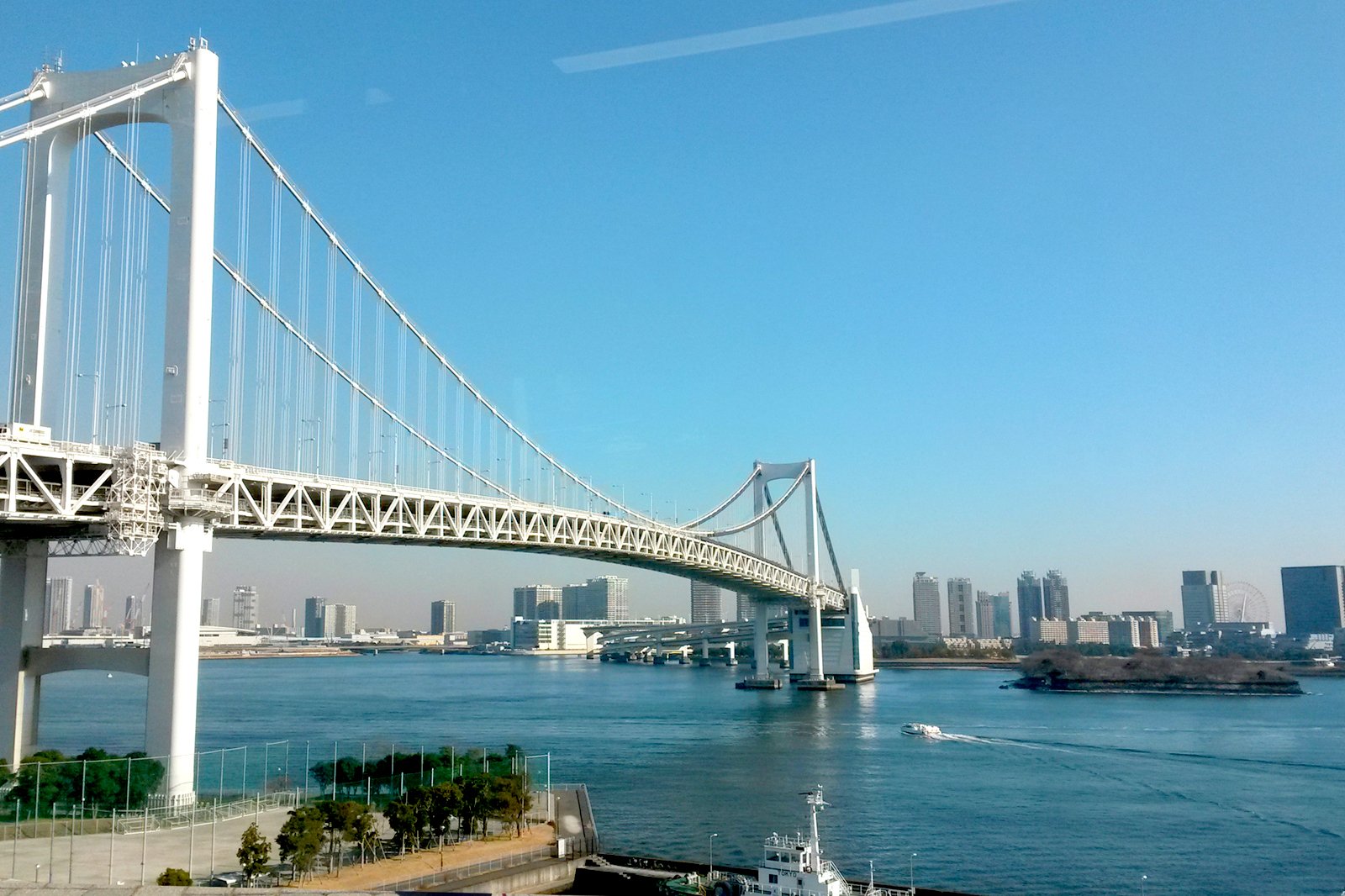 This man-made entertainment island is accessible by boat, rail, or on foot across the Rainbow Bridge. You can relax on the beach, battle digital zombies at Tokyo Joypolis, and meet ASIMO the robot at Miraikan, also known as the Future Museum.
Location: Odaiba, Tokyo, Japan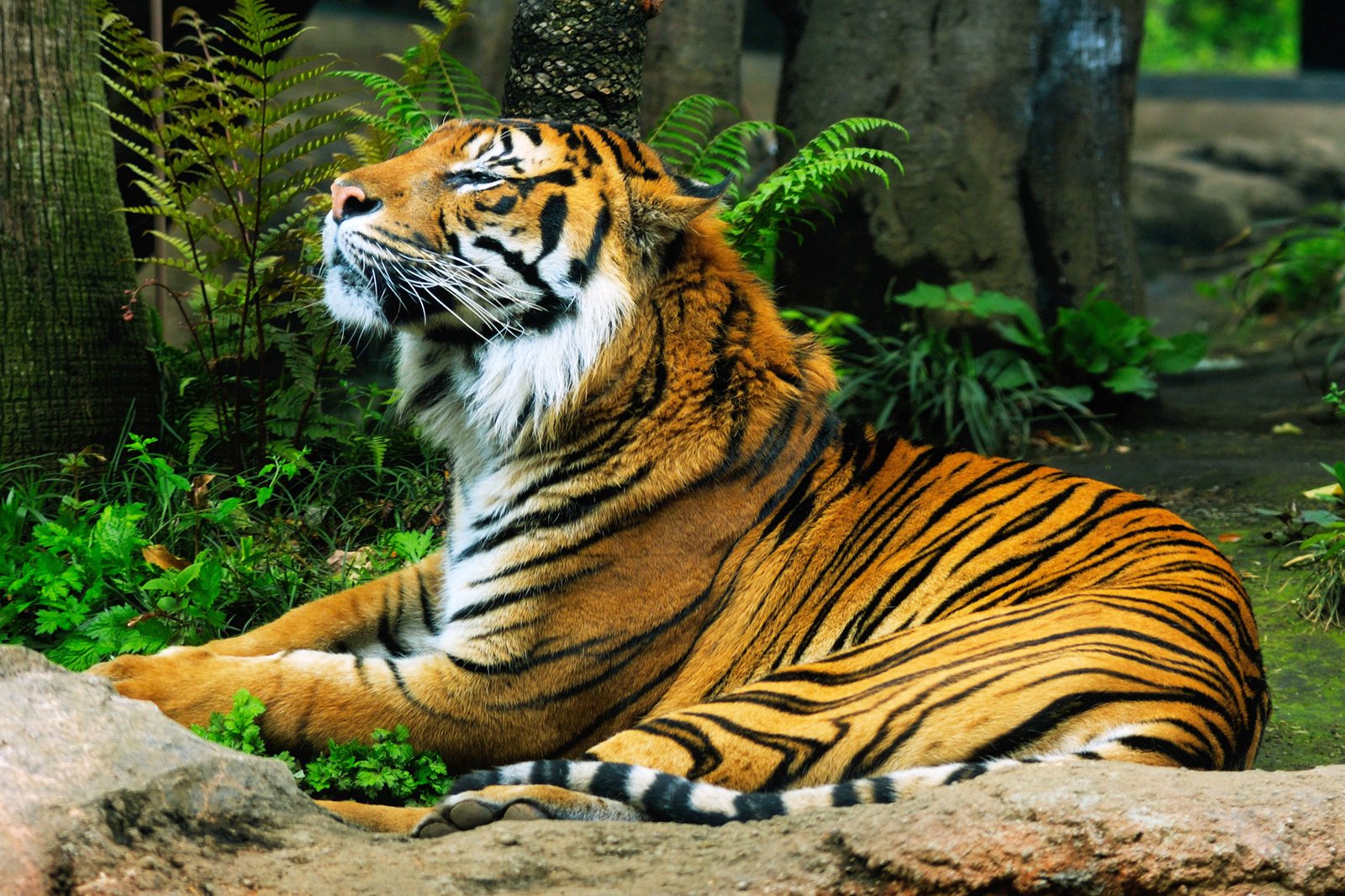 Everybody loves Shinshin and Lili, the male and female giant pandas who have lived at Ueno Zoo, one of Japan's oldest zoos. You can also meet white rhinos, Sumatran tigers, and western lowland gorillas, with the enclosures linked by a fun monorail.
Location: 9-83 Uenokoen, Taito City, Tokyo-to 110-0007, Japan
Open: Tuesday–Sunday from 9.30am to 5pm (closed on Mondays)
Phone: +81 3-3828-5171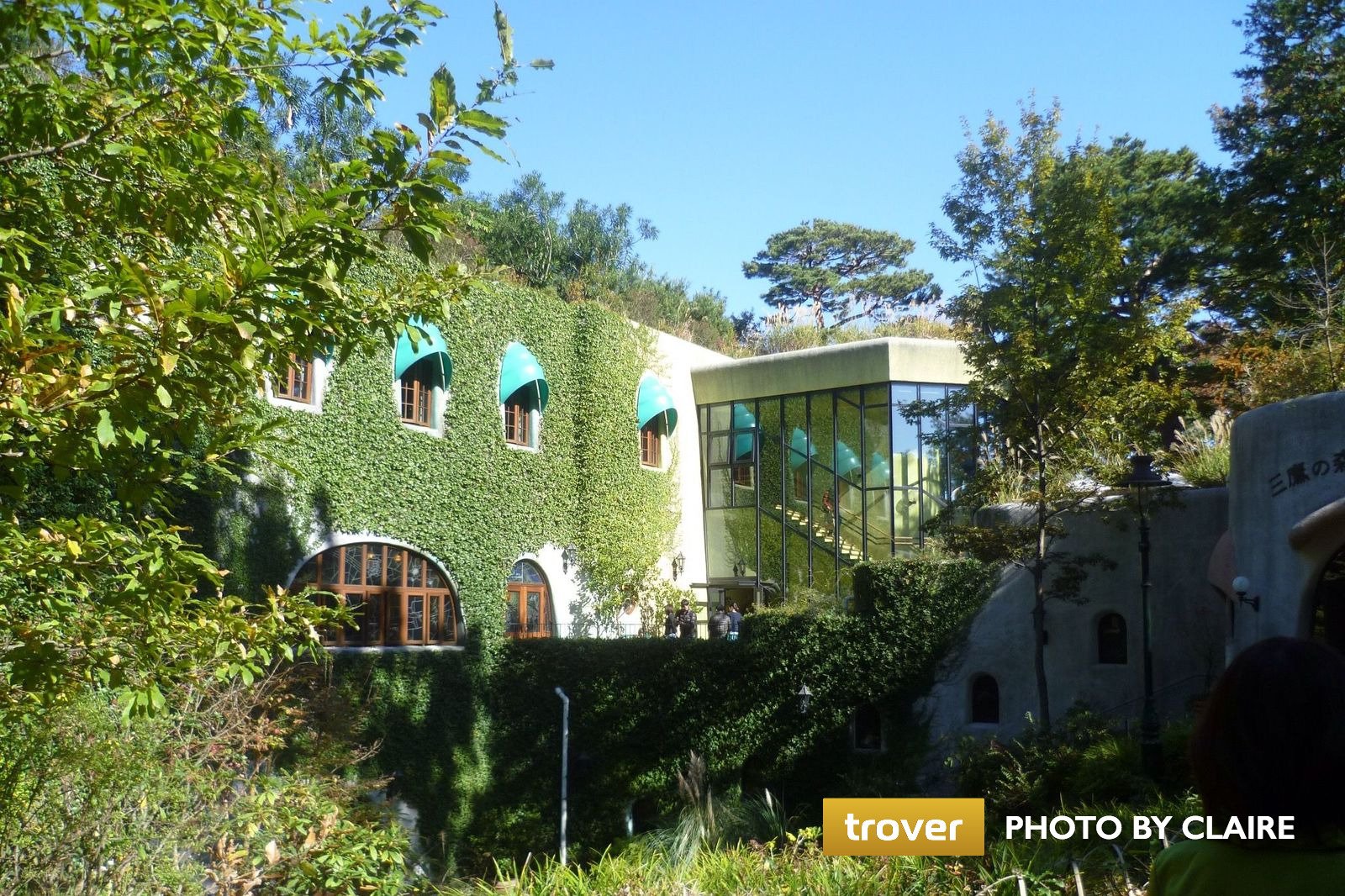 Master animator Hayao Miyazaki designed this gallery of exhibits, drawing on much-loved Studio Ghibli movies like "My Neighbour Totoro." The result is like a funhouse inside a fine art museum.
Location: 1-chome-1-83 Shimorenjaku, Mitaka, Tokyo-to 181-0013, Japan
Open: Wednesday–Monday from 10am to 6pm (closed on Tuesdays)
Phone: +81 570-055-777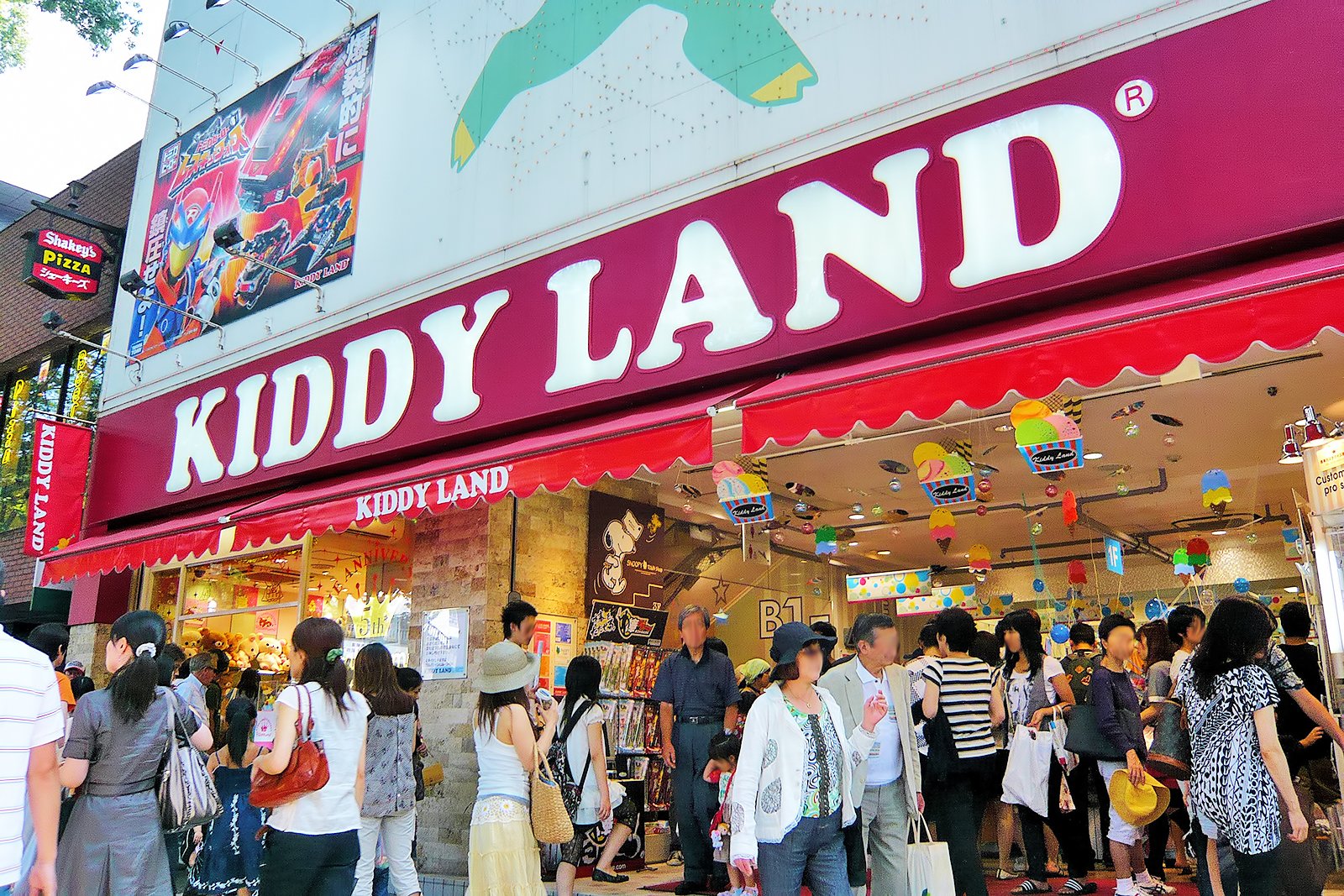 Harajuku Kiddy Land is the flagship store of this toy brand and a wonderful experience for the young at heart. Across 6 storeys, the beautifully decorated store presents colourful interactive displays and a huge number of toys, games and figures of all varieties, plus all the kitsch character items – think Hello Kitty – that are so popular with children around the world. Kiddy Land is next to Meiji-Jingumae Station on the Chiyoda Line.
Location: 6-1-9 Jingumae, Shibuya, Tokyo 150-0001, Japan
Open: Monday–Friday from 11am to 9pm, Saturday–Sunday from 10.30am to 9pm
Phone: +81 3-3409-3431
photo by S. (CC BY-SA 2.0) modified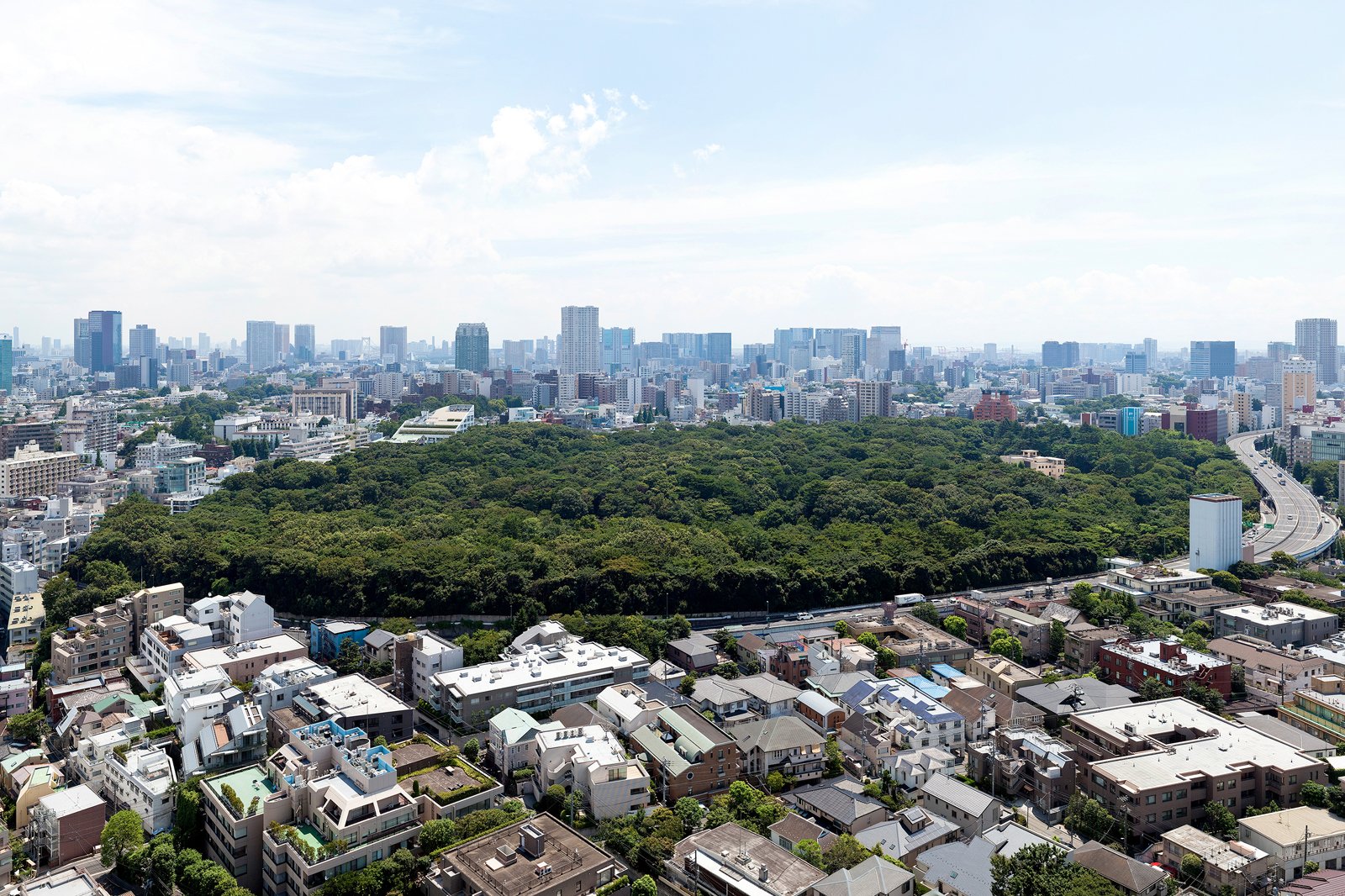 Shirokanedai Institute for Nature Study
Tokyo's Shirokanedai Institute for Nature Study is a vast reserve of wild wood and marshland. Always hushed and never crowded – visitor numbers are limited to 300 people per day – it makes a refreshing break from the surrounding city.
Location: 5-chome-21-5 Shirokanedai, Minato City, Tokyo-to 108-0071, Japan
Open: September–April: Tuesday–Sunday from 9am to 4.30pm. May–August: Tuesday–Sunday from 9am to 5pm (closed on Mondays)
Phone: +81 3-3441-7176
photo by Nishimura Yukiyasu (CC BY-SA 3.0) modified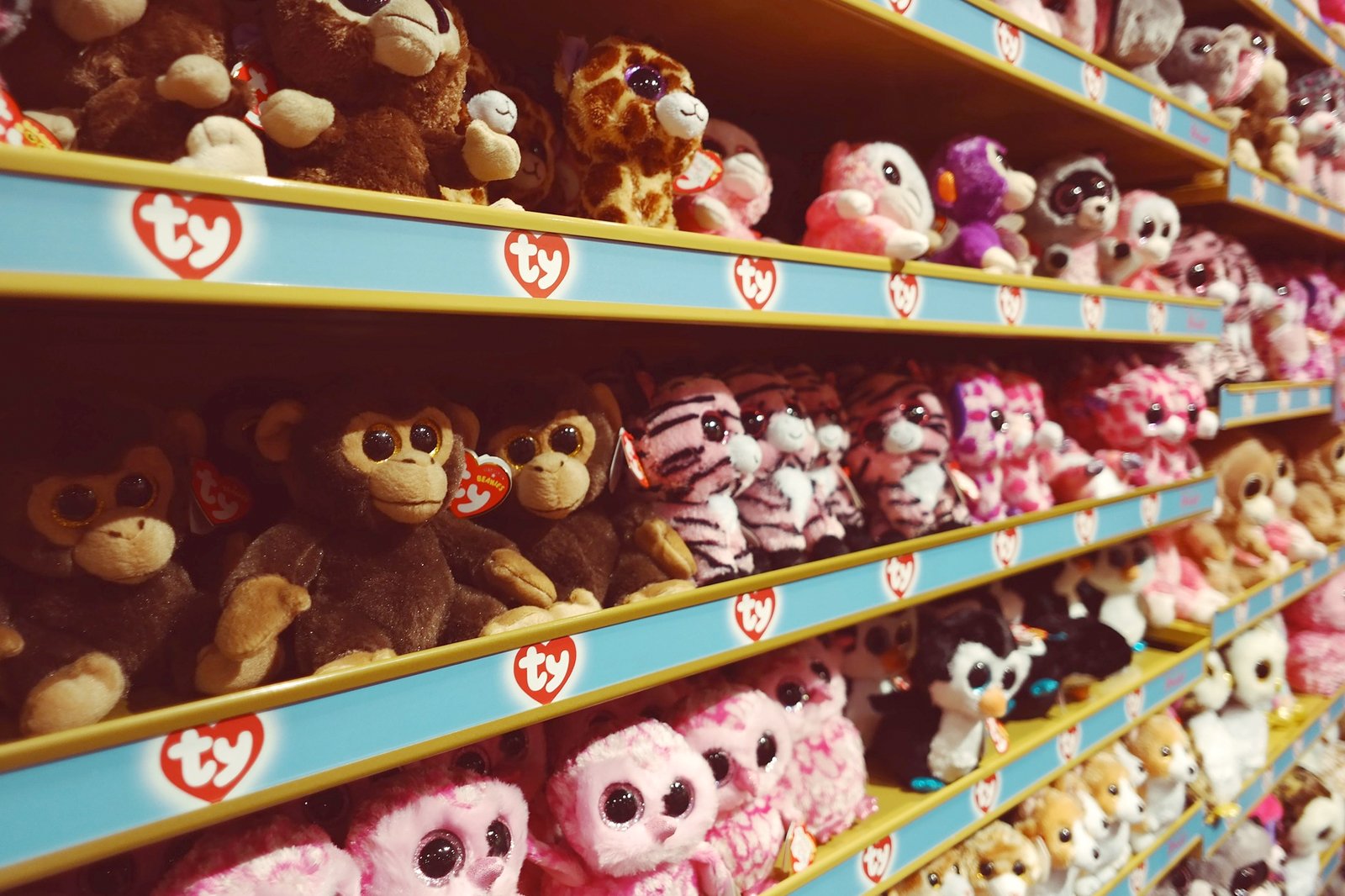 With 4 floors of toys and games, Hakuhinkan Toy Park is truly a paradise for every child as well as young-at-heart adults. The store was first opened in 1899, making it one of the oldest toy stores in Japan. Hakuhinkan features all sorts of toys, from computer games to board games, jigsaw puzzles, game arcades, magic tricks, wooden toys, Japanese dolls and traditional goods, music boxes, stuffed animals and joke gifts. Hakuhinkan also has a toy clinic, a duty-free counter and child-friendly restaurants. If you're travelling by public transport, take the JR Yamanote line to Shimbashi.
Location: 8 Chome-8-11 Ginza, Chuo, Tokyo 104-0061, Japan
Open: Daily from 11am to 8pm
Phone: +81 3-3571-800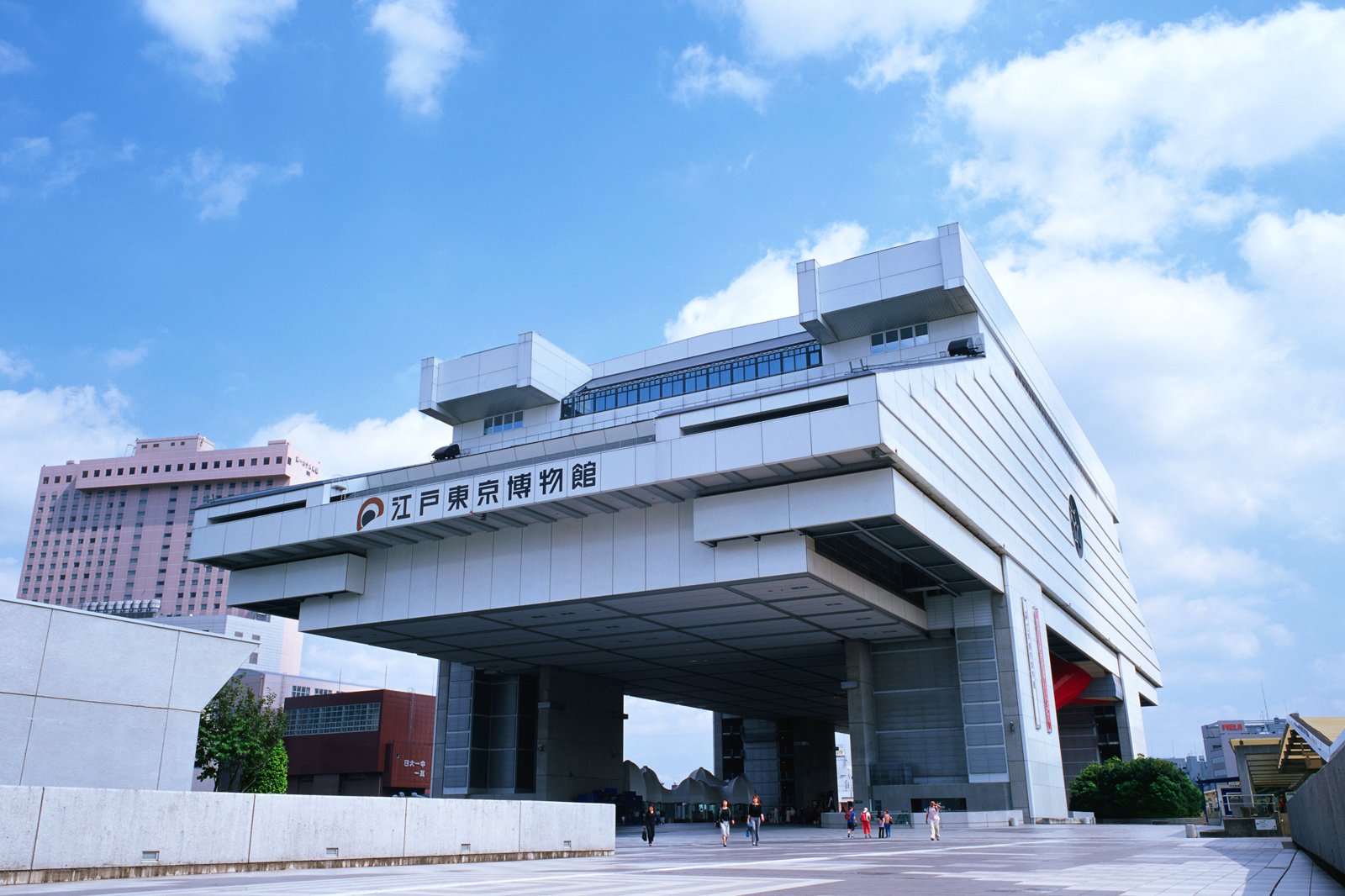 Edo-Tokyo Open Air Architectural Museum
Time travel seems almost possible as you wander the wooden buildings of a bygone Tokyo, restored and relocated to Koganei Park. After visiting the 17th and 18th centuries, you can return to the present day for an ice cream on the grass.
Location: 3-chome-7-1Sakuracho, Koganei, Tokyo-to 184-0005, Japan
Open: Tuesday–Sunday from 9.30am to 4.30pm (closed on Mondays)
Phone: +81 42-388-3300
Couples
Families
History
Photo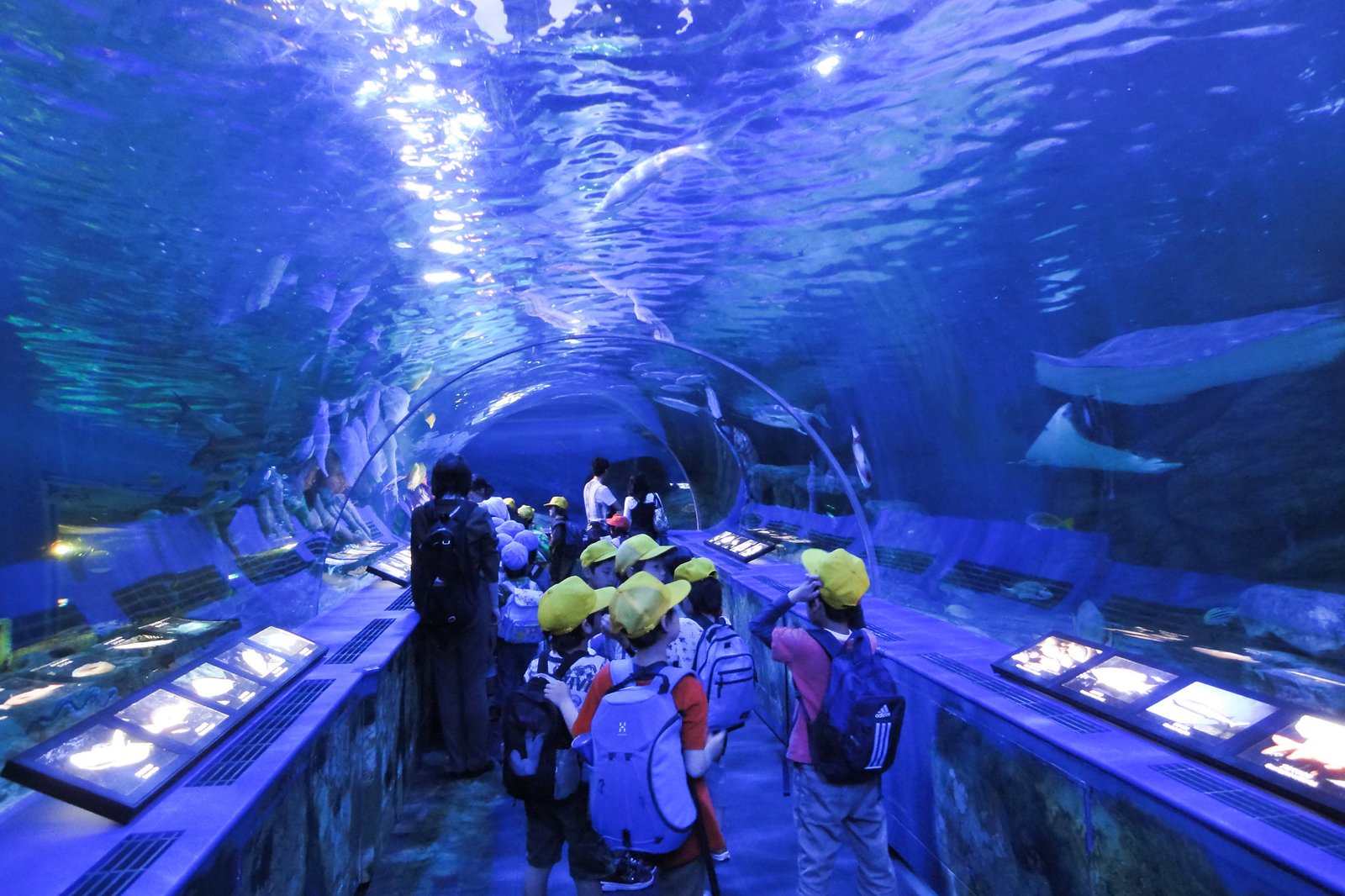 Shinagawa Aquarium has an underwater tunnel tank lets you walk beneath the waves, as luminous marine life circles overhead. And after standing nose-to-nose with the sharp-toothed residents of the Shark Hall, you might need the light relief of the dolphin and sea lion shows.
Location: 3-chome-2-1Katsushima, Shinagawa City, Tokyo-to 140-0012, Japan
Open: Wednesday–Monday from 10am to 5pm (closed on Tuesdays)
Phone: +81 3-3762-3433
photo by Dick Thomas Johnson (CC BY 2.0) modified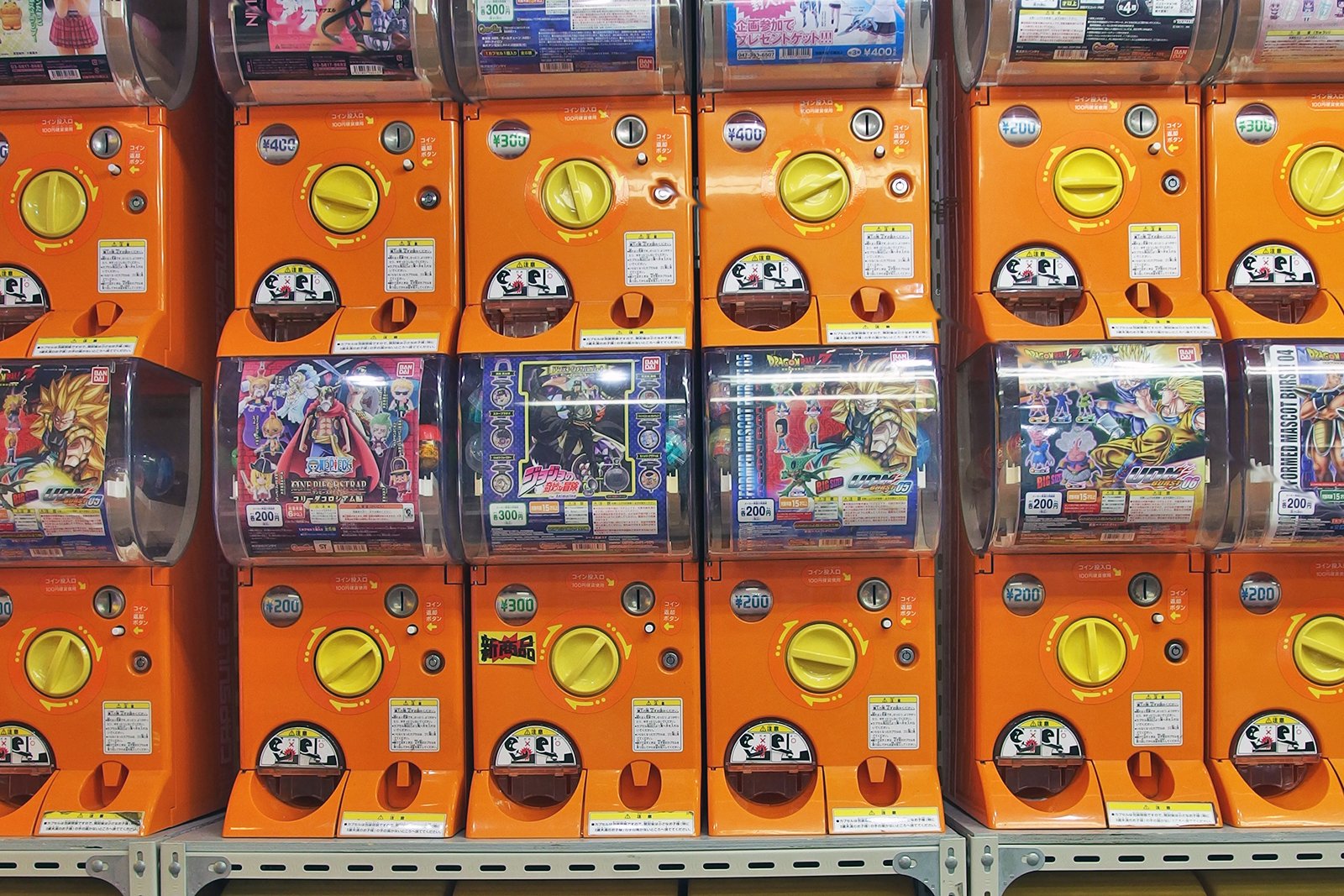 Akihabara Gachapon Kaikan
For a real taste of otaku style, head to this capsule toy (gachapon) haven in Akihabara. With more than 400 capsule toy machines you could win anything from Godzilla, to Ultraman or Dragon Ball Z. You should visit Akihabara Gachapon Kaikan as much for the experience as purchasding a capsule toy. Punk staff and blaring rock music seems to go down well with the customers.
Location: 1F MN building, 3-15-5 Sotokanda, Chiyoda, Tokyo 104-0061, Japan
Open: Monday–Saturday from 11am to 8pm, Sunday from 11am to 7pm
photo by Guilhem Vellut (CC BY 2.0) modified
This vast theme park incorporates Tokyo Disneyland® Park and Tokyo DisneySea® Park, plus adjoining Ikspiari shopping and dining complex. You can easily spend a full day in each section by buying a multi-day pass and do them all.
Location: 1-1 Maihama, Urayasu, Chiba 279-0031, Japan
Open: Daily from 8am to 10pm
Phone: +81 45-330-5211