10 Best Things to Do for Couples in Mexico City
Great Ideas for a Romantic Trip to Mexico City
Mexico City may not be the first place you think of for a romantic holiday, but with so much going on, it's easy to find places where you can enjoy each other's company. The city's streets are full of colour, making it an extremely attractive place to simply walk around and snap pictures together.
Brimming with culture and history, Mexico City hosts captivating ruins, castles and museums, most of which are beautifully designed and set in gorgeous natural settings. The atmosphere is full-of-life and will keep you and your partner entertained and excited. From the upscale neighbourhood of Polanco to the old colonial San Angel, the list below compiles the most scenic and charming attractions in Mexico City for couples.
1
Picnic in Bosque de Chapultepec
An oasis in the city centre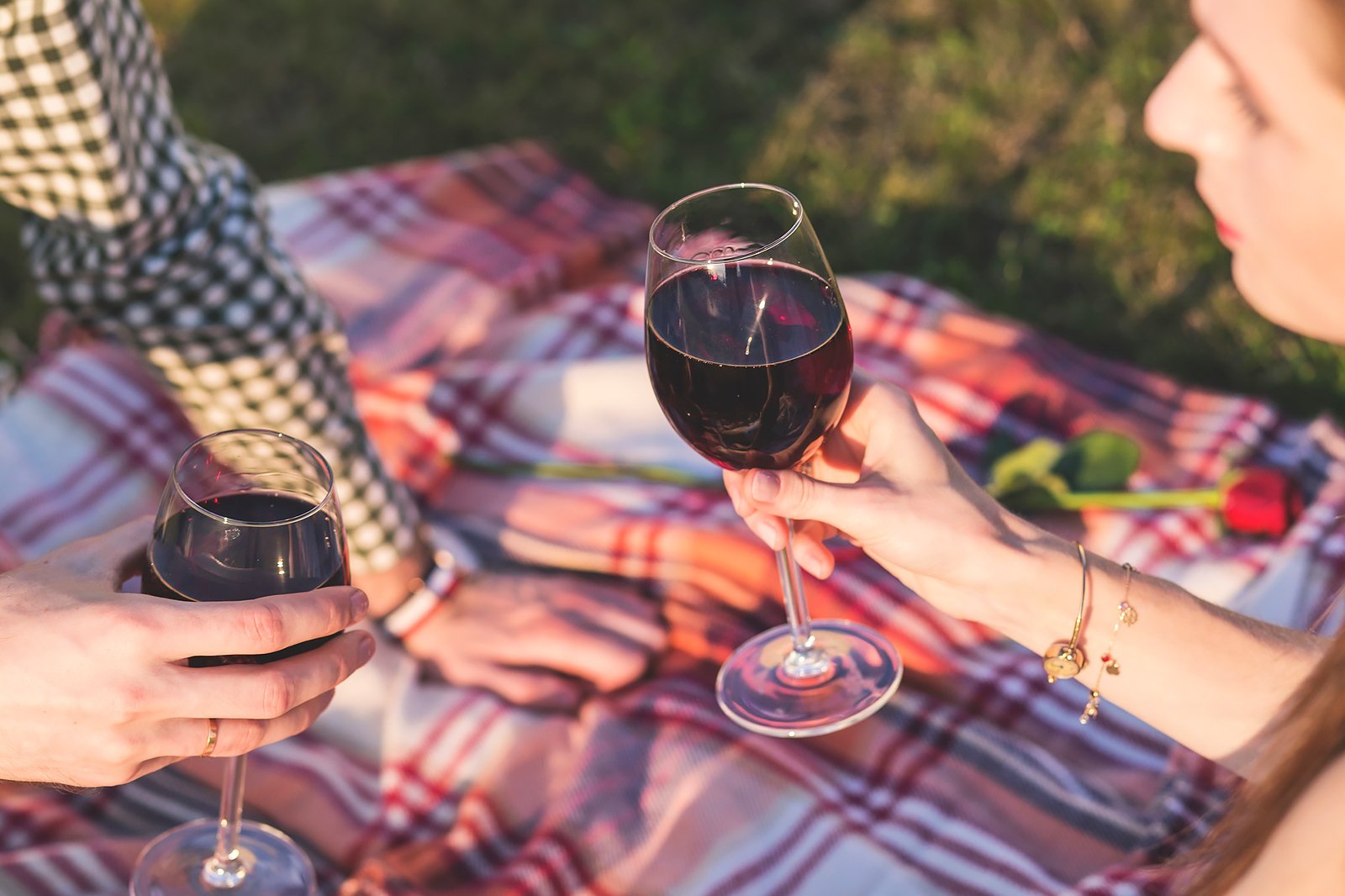 Couples
Families
History
Photo
Budget
Bosque de Chapultepec is one of the largest parks in the Western hemisphere, measuring just over 686 hectares. Found in the heart of the city, it is home to countless attractions and activities – several museums, a zoo, a botanical garden, a recreational lake and an archaeological site, Montezuma's Baths. Also littered across this sprawling city park are historical monuments commemorating Mexican patriots and international heroes as well as food vendors and street performers. Whether you are looking to relax in the green of the park or partake in its facilities, Bosque de Chapultepec offers a little something for each couple.
Location: Bosque de Chapultepec, 11100 Ciudad de México, Mexico City, CDMX, Mexico
Open: Tuesday to Sunday from 8 am to 5 pm
Phone: +52 55 5271 1939
photo by Pexels (CC BY-SA 2.0) modified
2
The trajineras of Xochimilco
Mexico City's take on the gondola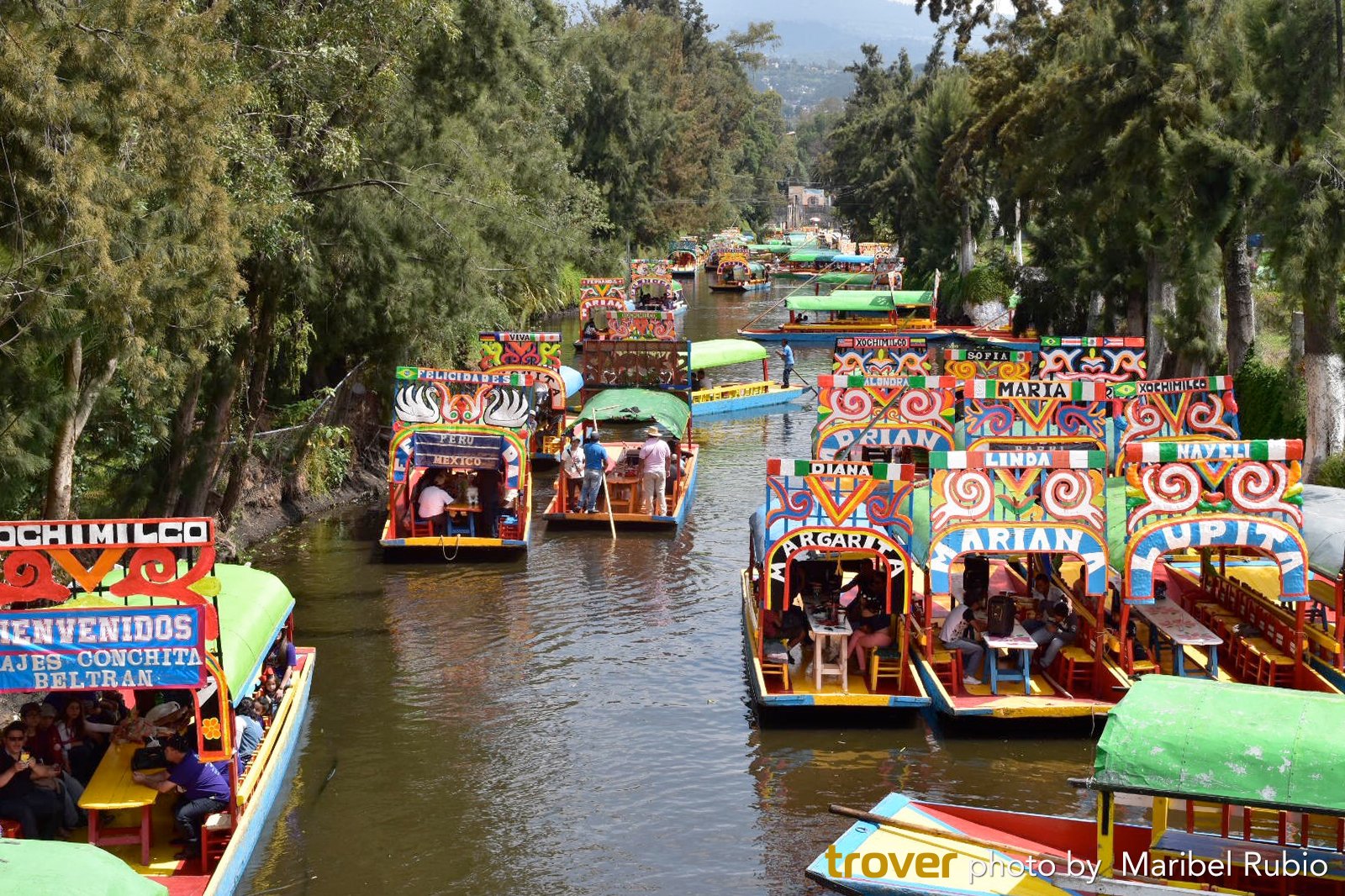 Couples
Families
History
Photo
Approximately 40 minutes from the city, Xochimilco is a gritty neighbourhood that hosts the famous canals, which were built by the Aztecs as a water transport system. A visit to the canal and lake system is a fascinating display of history and culture and allows us to see what the Valley of Mexico would've looked like hundreds of years ago. Trajineras are gondola-esque boats painted in gorgeous shades of neon colour. A ride on one of these boats will put you and your partner in and amongst the enchanting beauty of Mexican nature. Start your visit at Embarcadero Belem dock, where you can board a trajinera that will take you across the dark waterways to visit artificial islands. Weekends get especially busy, so if you're seeking a more peaceful atmosphere, come on a weekday.
Location: Xochimilco, CDMX, Mexico
3
Stroll around Coyoacán
With some churros and fresh Mexican coffee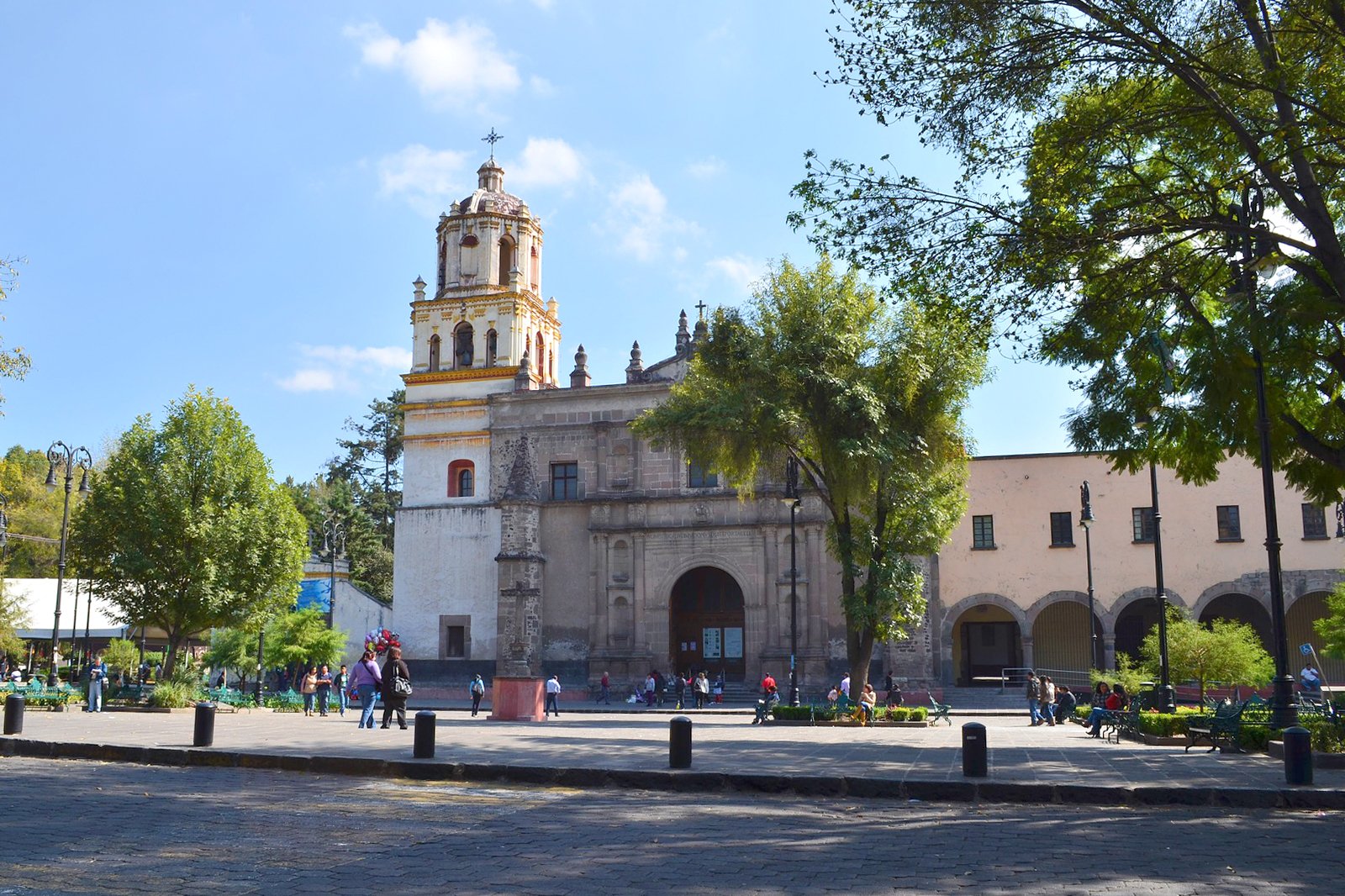 Coyoacán is regarded as a historic centre within Mexico City. Many of its streets and plazas retain their original structure and layout dating back from the 16th century to the early 20th century. Its narrow streets and charming plazas make for picturesque walks and snap-worthy settings. The neighbourhood is also famed for being home to multiple influential artists, such as Frida Kahlo and Leon Trotsky. Found in the centre of Coyoacán, Jardín Centenario and the adjoining Plaza Hidalgo are quintessential romantic settings with leafy pathways lined with quaint benches. Before heading here, grab a stellar coffee from either Café El Jarocho or Café Avellaneda, then indulge in some churros from Café Negro or Churrería General de la República.
Location: Coyoacán, CDMX, Mexico
4
Spend an afternoon in San Ángel
The old colonial neighbourhood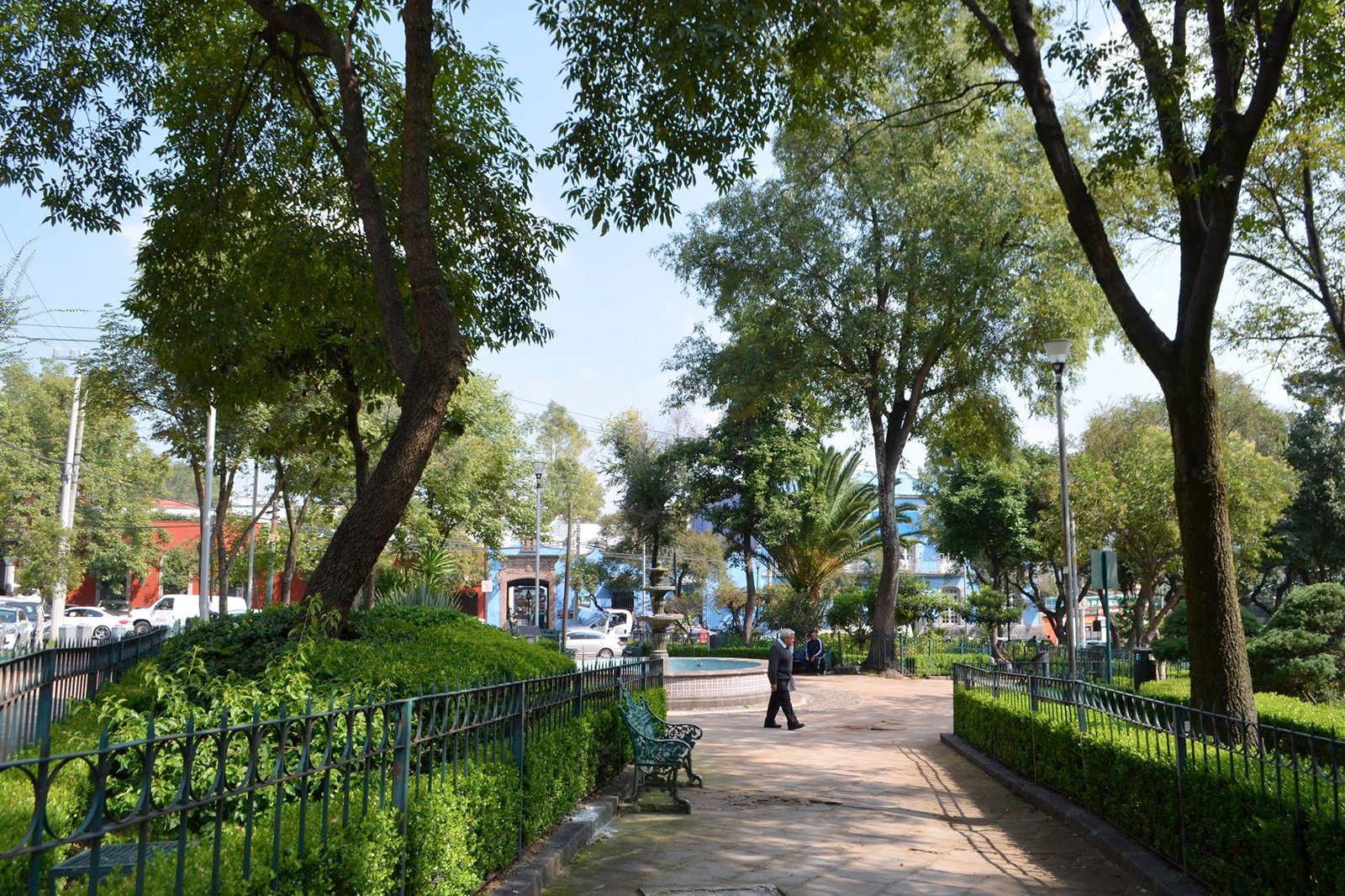 San Ángel is as scenic as it comes – colourful displays of bougainvillea cover colonial-style houses, and cobblestone streets meander throughout the neighbourhood, past plazas and churches. This peaceful neighbourhood hosts an artsy atmosphere grounded in its impressive collection of art galleries and artisanal markets. Make sure to check out Plaza San Jacinto, the heart of San Ángel, where you'll find Bazaar del Sábado – an excellent open-air market selling high-quality Mexican handicrafts. For tranquil scenes, visit Parroquia San Jacinto, a church with lush green gardens and a stunning bright blue façade, that's adorned with fragrant bougainvillea.
Location: San Ángel, CDMX, Mexico
photo by Danielmum2 (CC BY-SA 4.0) modified
5
Enjoy a cocktail and the city from above
At one of Mexico City's many rooftop bars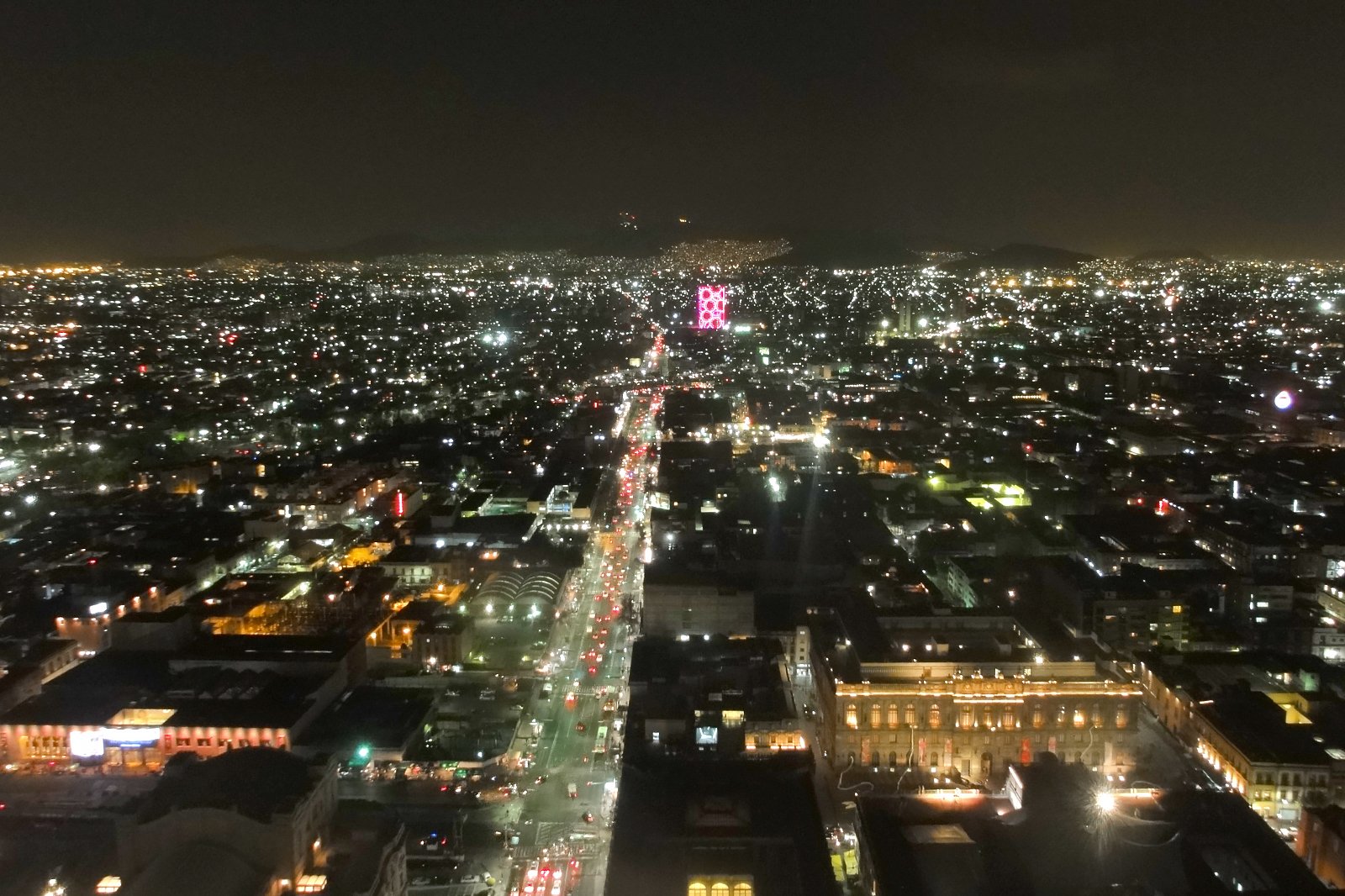 Few things are more romantic than a cocktail in one hand and your partner's hand in the other, overlooking a stunning view of the city, so it's all the better that Mexico City has endless supplies of fantastic rooftop bars. Given the extensive variety of bars, you'll find one to your liking – whether it's for a quick daytime drink or a night-long escapade. Highly recommended places include the historic centre's Miralto, which looks out upon the Zócalo and the Metropolitan Cathedral, Condesa DF's rooftop terrace and Bellini – the famous rotating restaurant-bar in the city's World Trade Centre.
photo by vladimix (CC BY-SA 2.0) modified
6
Watch dancers at Plaza de la Ciudadela
And join in if you dare…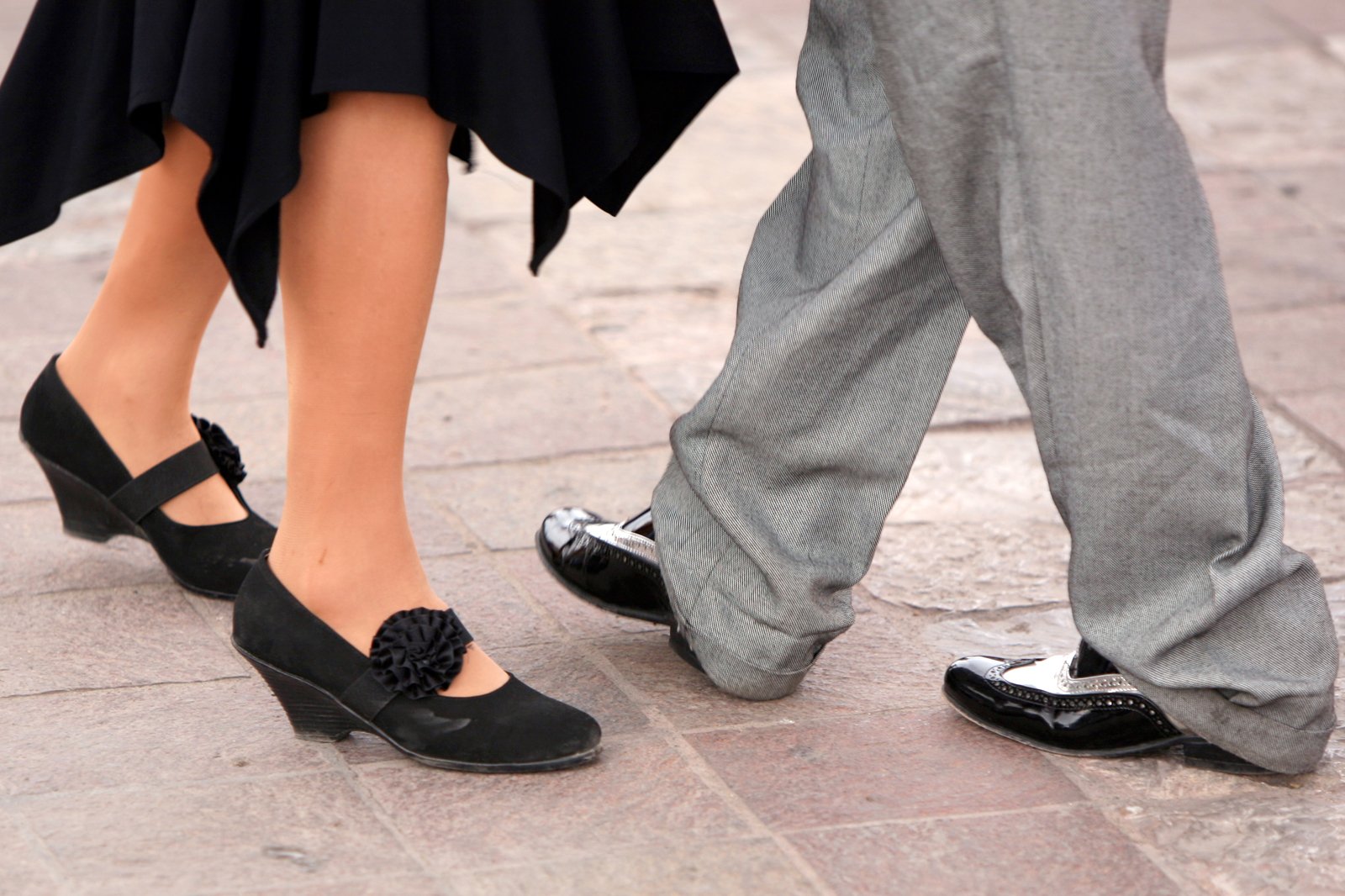 Plaza de la Ciudadela, also known as Plaza de Danzónas, welcomes throngs of danzón enthusiasts every Saturday, who gather to enjoy traditional live bands and indulge in a little dancing. Danzón is a Cuban style of music and dance that dates back to the 1800s. Although it's died out in its home country, it continues to thrive in the Mexican capital (especially among elders). These crowds of people, often decked in glamorous outfits, have been congregating at the plaza for more than 20 years, making it a cultural tradition within the city. The atmosphere of the plaza is truly heartwarming, as hundreds of people from all walks of life come to simply enjoy the music and have some fun.
Location: Plaza de La Ciudadela, 172 Pasillo 11, Cuauhtémoc, 06040 Ciudad de México, CDMX, Mexico
Open: Daily from 10 am to 6 pm
Phone: +52 55 2088 3058
photo by Tomascastelazo (CC BY-SA 3.0) modified
7
Indulge in an Aztec-inspired spa treatment
Relax in one of Mexico City's upscale hotels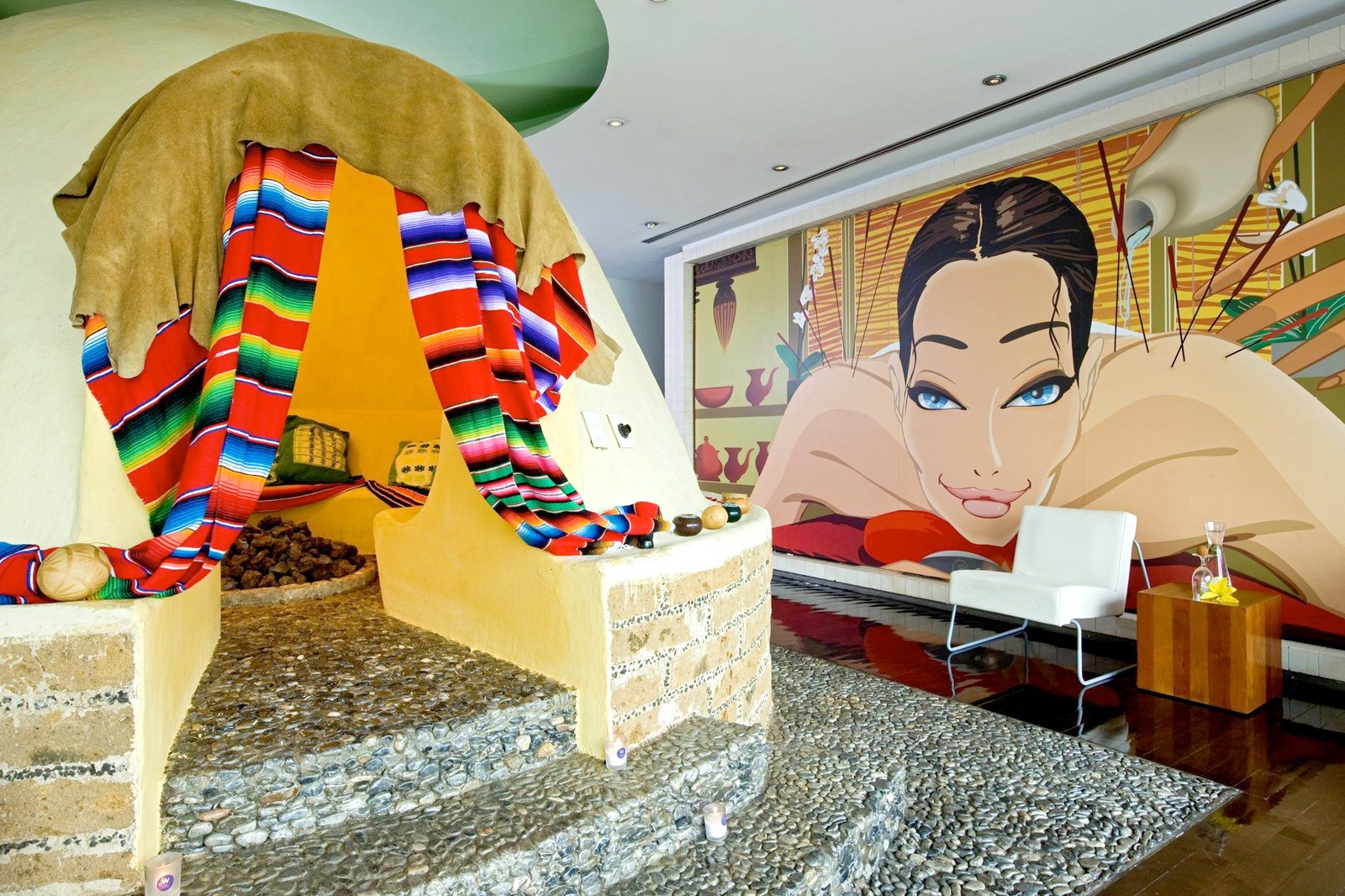 Many of Mexico City's best hotels offer superb spa treatments for two, drawing influences from the Aztecs and other indigenous tribes. A staple for all spas tends to be locally sourced ingredients such as Mexican cacao, cinnamon, agave, vanilla and nopal (cactus paddle). Mexico City is huge, so it's understandable that you and your significant other may be feeling a bit tired. A visit to the spa, whether you're staying in the hotel or not, will help you on the road to relaxation.
The Aurora Spa in Polanco's Las Alcobas features amazing massages and body wraps using the Mexican staple ingredients. In the same neighbourhood, AWAY Spa in W Hotel offers the centuries-old temezcal – an ancient Mexican bath ritual that aims to purify the body and soul. Treat yourselves to a day of relaxation in each other's company.
8
Take a hot-air balloon over Teotihuacán
Experience its pyramids and temples from high above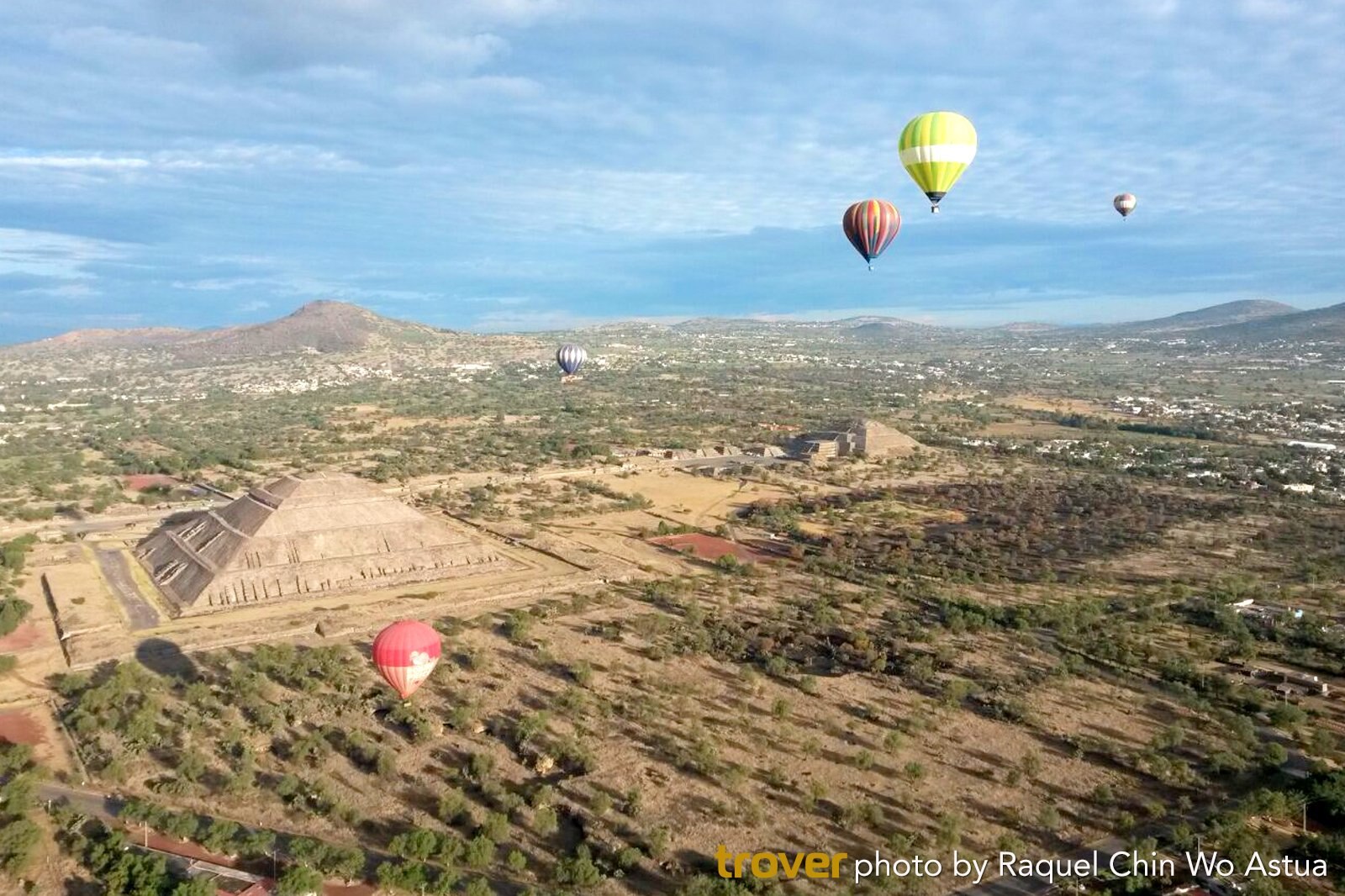 Couples
History
Photo
Adventure
Teotihuacán holds one of the most important and most-visited ancient complexes from pre-Hispanic times. Known as the City of Gods, a trip on a hot-air balloon above these ruins is a remarkable sight. Will yourself to wake up for the break of dawn, when most hot-air balloon excursions start. As the light seeps through from behind the mountains, you'll get the wake-up call you needed. As you ascend higher into the sky, you and your partner will be left in awe. Watch the golden hues of light illuminate the dark stone of the pyramids creating a truly celestial image and very romantic setting.
9
Mercado de Artesanias la Ciudadela
Shop for quaint Mexican handicrafts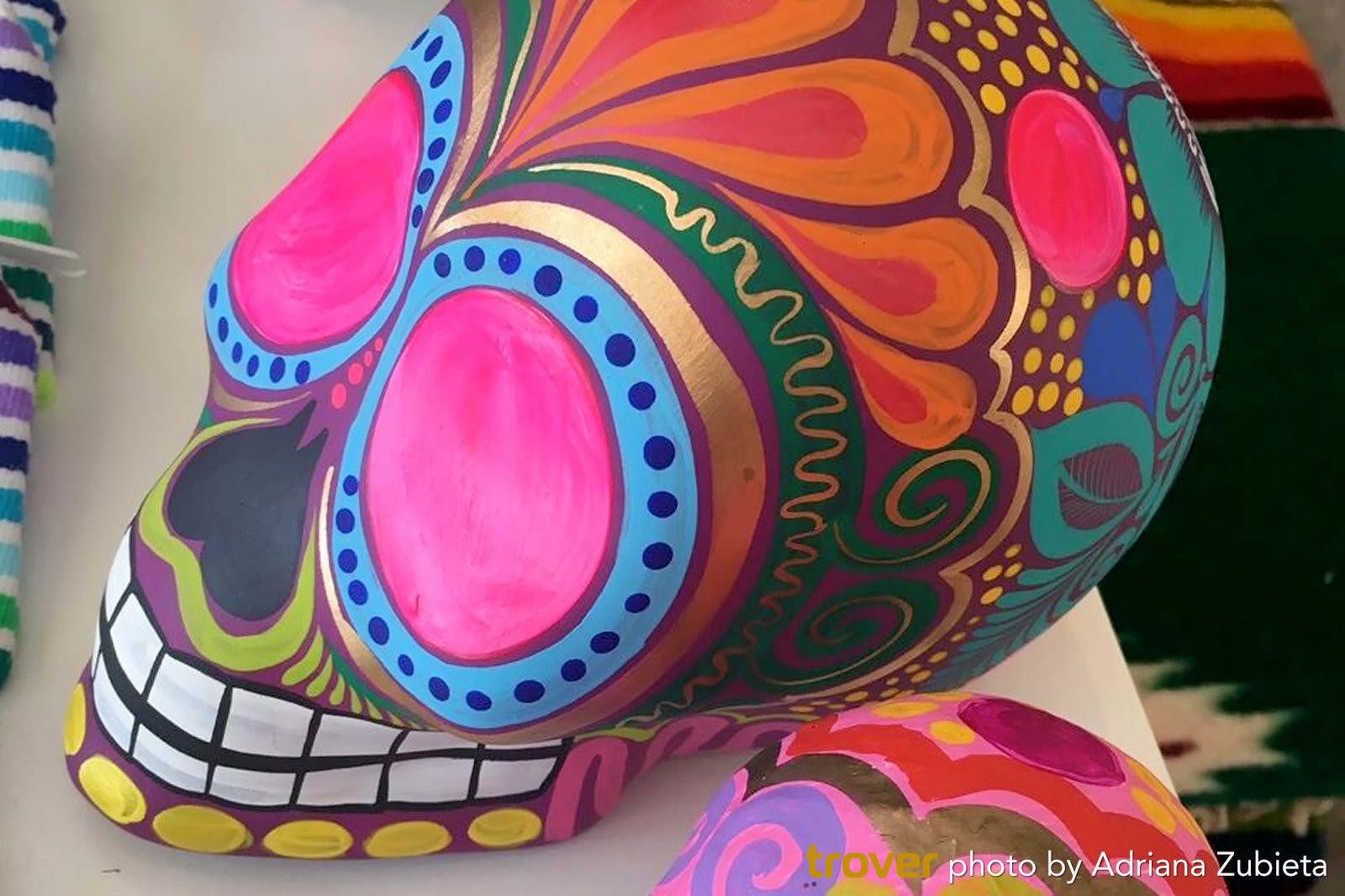 Mercado de Artesanias la Ciudadela is a traditional-style Mexican market that sells handicrafts and folk art. Found in the historic centre of Mexico City, the market has over 200 stalls, most of which are covered. Expect fabulous souvenirs such as lucha libre masks, hammocks, jewellery, as well as eccentric furniture such as carved animal heads. As one of the best artisanal markets in the city, it is also one of the most visited, and to get the most out of it, you should probably come more than once. Wander around this bustling market with your loved one and enjoy the friendly atmosphere, where vendors greet you with smiles. Don't be afraid to barter for your price.
Location: Balderas, Centro, 06040 Ciudad de México, CDMX, Mexico
Open: Monday to Friday from 10 am to 7 pm, Sunday from 10 am to 6 pm
Phone: +52 55 5510 1828
10
Wine and dine around Polanco
Home to some of the best restaurants in the city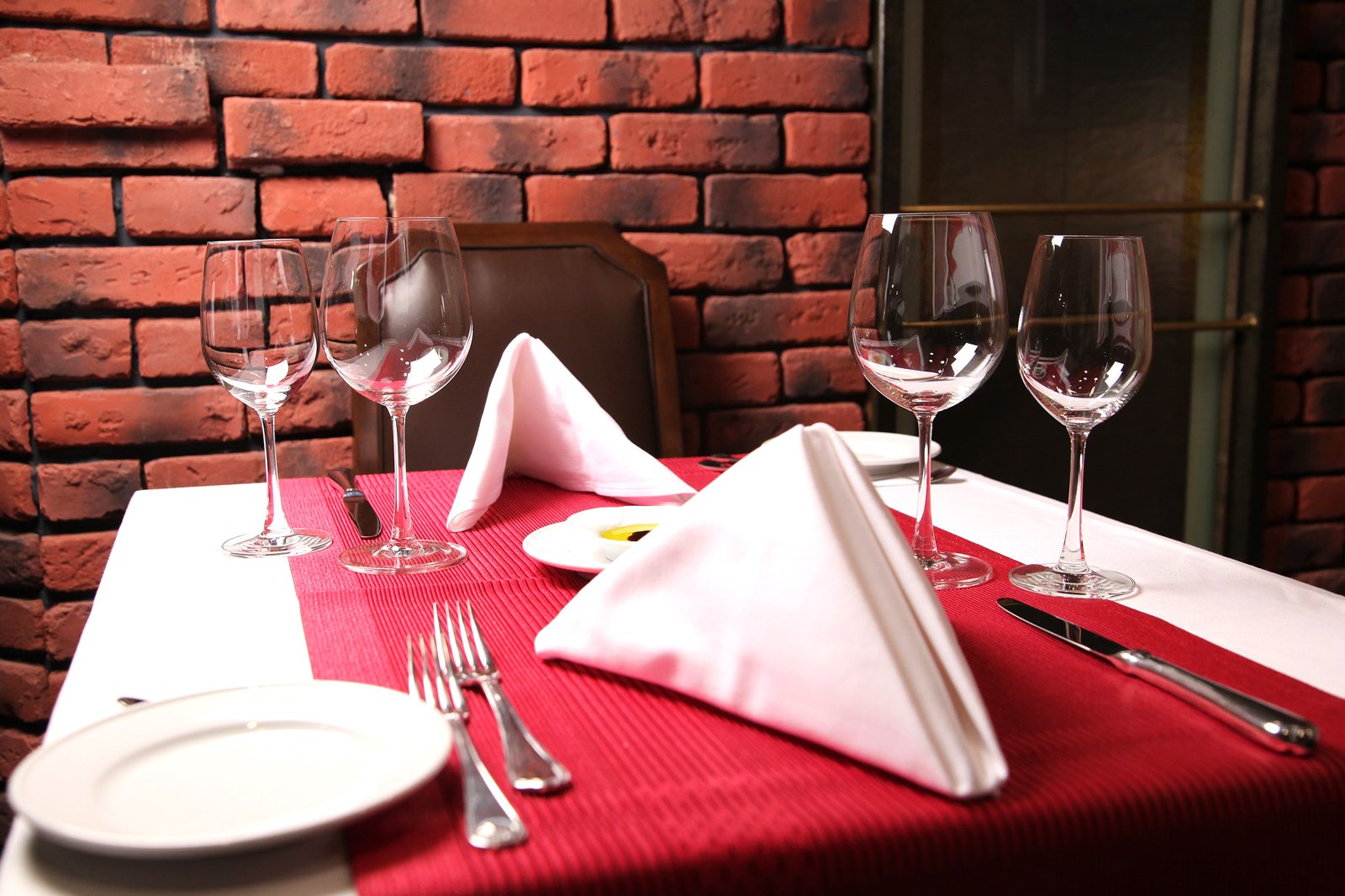 Polanco is known as one of the most fashionable and upmarket neighbourhoods of Mexico City. You'll find many trendy bars offering up cosmopolitan vibes and crafty cocktails. As well as excellent bars, the area also has some of the top restaurants in the city. Restaurants here do well to mix traditional foods with flavours from across the world. Places worth mentioning are Quintonil, Pujol and Biko. Enjoy an eccentric dish at one of these world-class restaurants then head over to a swanky bar. For mezcal fun, head to Mezcalería Los Amantes, which offers over 300 labels to choose from. For mixology magic, visit Limantour – a bar featured more than once in the World's Best Bars list.
Location: Polanco, CDMX, Mexico