Anzani Restaurant lets you indulge in the finest of Mediterranean cuisine while taking in a panoramic view of Cebu City. Perched on a cliff, you can sit on the outdoor deck and watch the city come to life at night. The combination of gourmet food, cosy ambiance, and excellent service makes this restaurant really popular with overseas visitors as well as local couples out for a romantic evening.
The restaurant does a superb job of combining old world elegance with new world convenience. The intimate wine cellar, in particular, has this classic vibe going on – right up until the staff present you the menu on an Android tablet.
Anzani Restaurant Cebu - one of the highlights of 12 Great Restaurants in Cebu (Read all about Cebu here)
Anzani Restaurant Cebu Highlights
Anzani Restaurant serves up a wide array of New Mediterranean dishes as well as an extensive wine selection. While waiting for the food you ordered, they bring out complimentary freshly baked olive and tomato bread, which taste great when dipped in baba ghanoush or balsamic vinegar. The main courses are delicious, but the desserts are even more memorable. The Amaretto soufflé and deconstructed tiramisu are popular choices and it's not hard to see why, when you try it.
The dining area is designed to allow guests to have intimate conversations, whether you choose to dine inside or out on the veranda. The lighting is subdued and a band plays soft music. The staff are discreet but attentive when needed.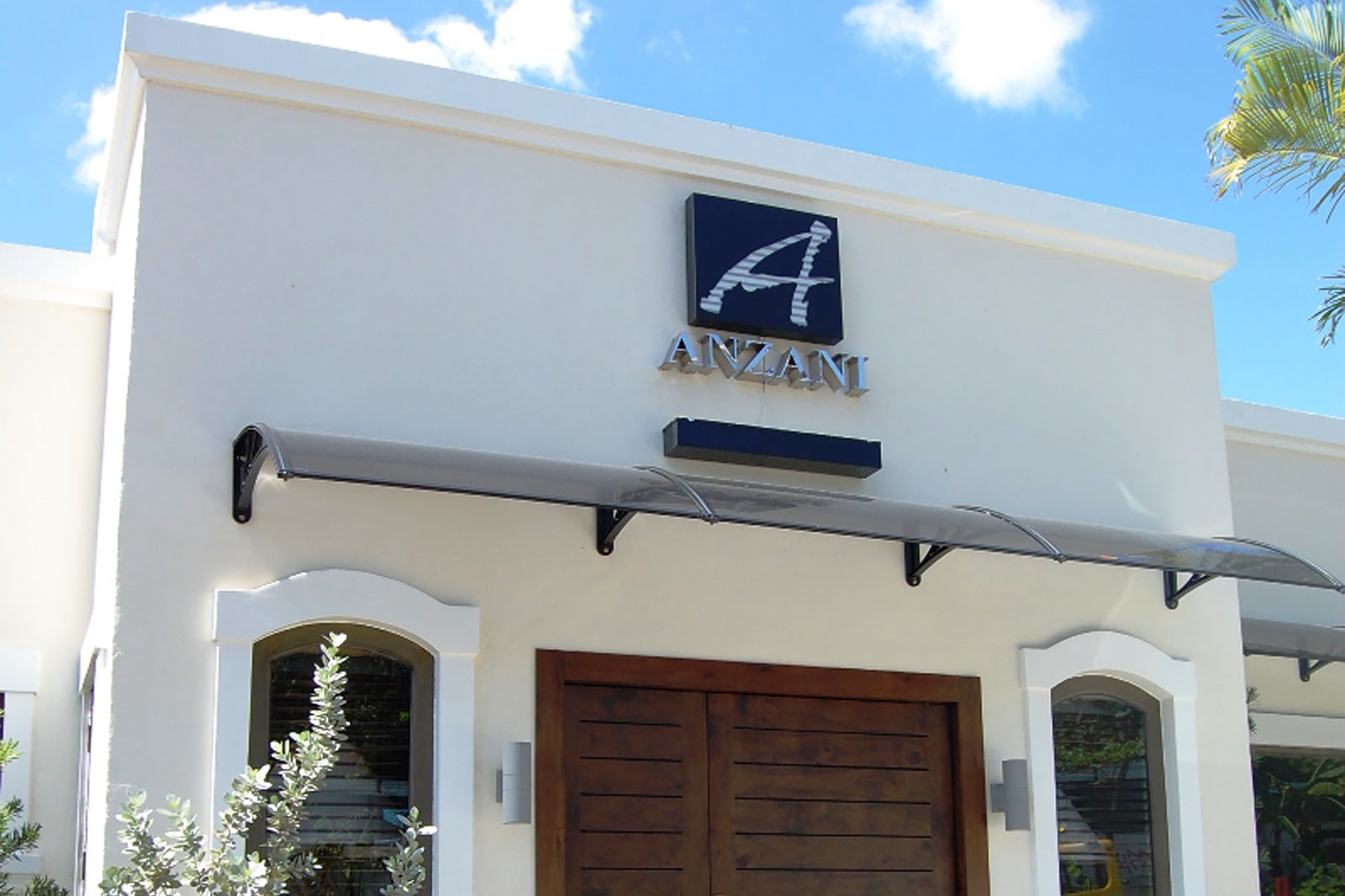 Anzani Restaurant Cebu
Location: Panorama Heights, Nivel Hills, Lahug, Cebu City, 6000 Cebu, Philippines
Open: Daily from 11.30am to 2.30pm and from 5.30am to 12am
Phone: +63 (0)32 232 7375
Back to top