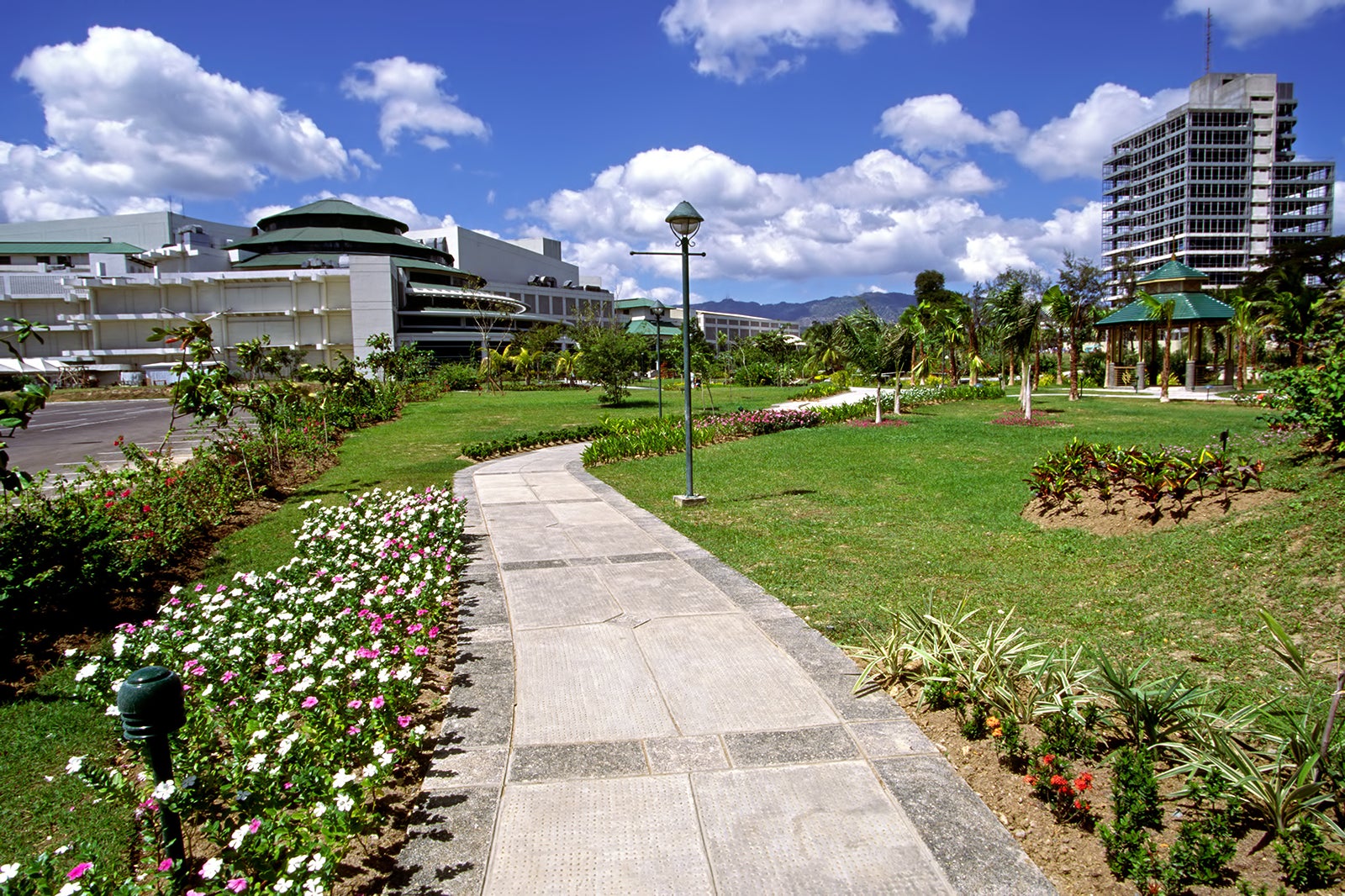 Ayala Center Cebu is a modern and vast shopping mall in the Cebu Business Park. The region's premier shopping, dining and entertainment destination, Ayala Center Cebu features both discount and upscale department stores, hundreds of eateries and retail shops, movie theatres, a rooftop park, a children's play area, and lots of open spaces with manicured lawns. It's conveniently located within walking distance from many surrounding hotels and is easily accessible by public transportation.
Ayala Center Cebu - one of the highlights of 23 Best Things to Do in Cebu and 10 Best Shopping Experiences in Cebu (Read all about Cebu here)
Ayala Center Cebu features
Ayala Center Cebu is huge, and you might get lost the first few times you visit. Don't worry – the sales staff and security guards are friendly, so you can ask for directions when that happens. The shopping mall has lots of escalators and lifts, so that those with mobility issues can move around without too much difficulty.
Besides shopping for local and international brands, the mall is an excellent place to enjoy a wide range of food and drinks. Head to The Terraces – a beautifully landscaped area scattered with comfortable benches and surrounded by cafés and restaurants. The area also plays host to various events such as festivals and concerts.
Ayala Center Cebu
Location: Cebu Business Park, Cardinal Rosales Ave, Cebu City 6000, Cebu, Philippines
Open: Sunday–Thursday from 10am to 9pm, Friday–Saturday from 10am to 10pm
Phone: +63 (0)32 888 3777
Back to top