Ayala Museum is a modern museum showcasing a huge range of displays about the people of the Philippines, tracing their journey from ancient history to the present day. The extensive ethnological and archaeological displays relate to Filipino culture, history, art, and heritage.
The museum is right in the middle of the Makati Central Business District, offering a relaxing and educational respite from the chaos of the city. After you're done getting to know the country's history, you can quickly return to the modern world with a visit to the nearby shopping centre. There are also lots of dining and entertainment options in the area.
Ayala Museum Manila - one of the highlights of 16 Best Things to Do in Manila (Read all about Manila here)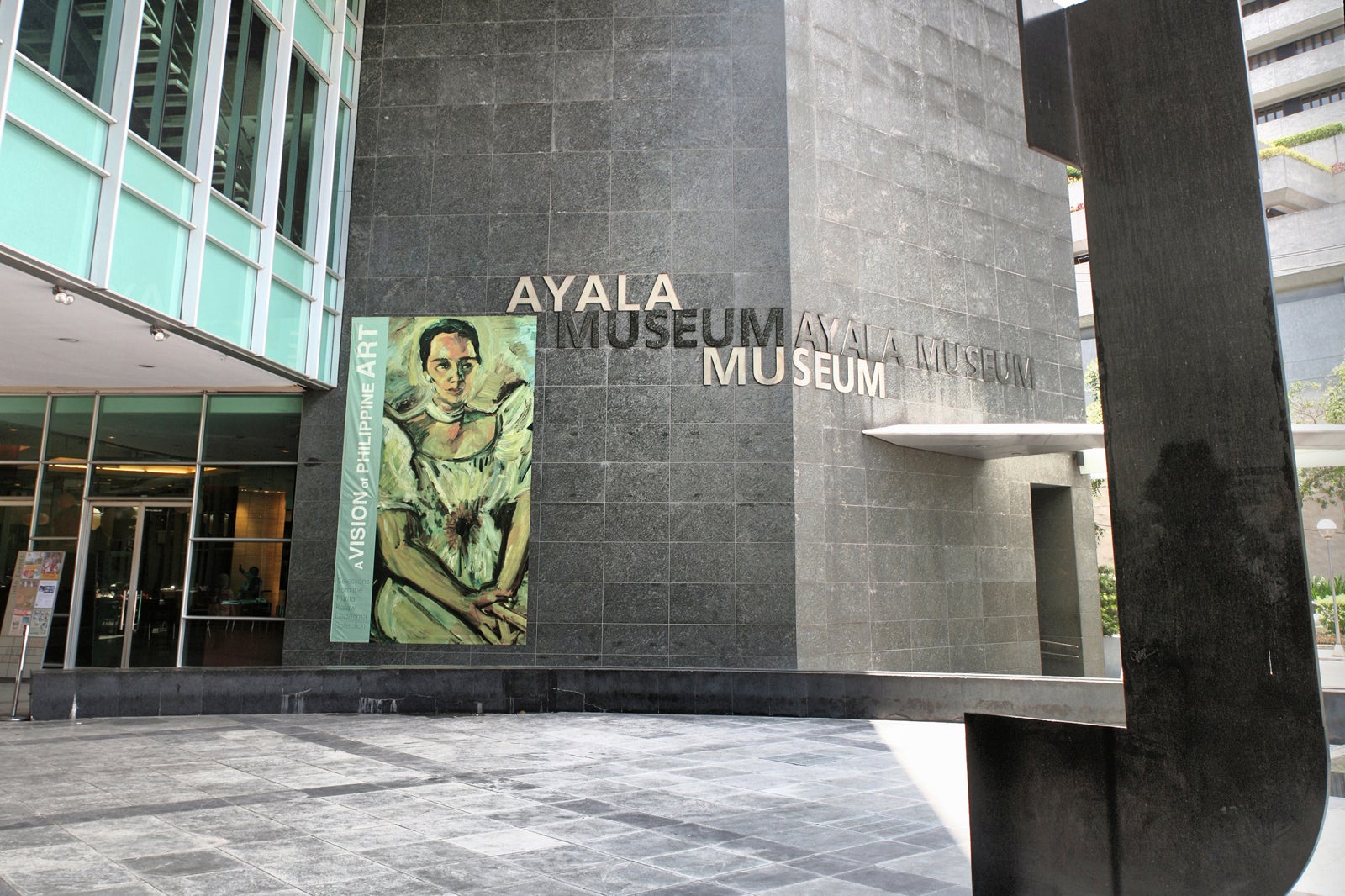 Highlights at Ayala Museum Manila
Ayala Museum charges a reasonable admission fee of 425 pesos for adults, which gives you access to 4 floors of galleries, including both the permanent and temporary exhibitions. They usually hold weekly events on the 1st floor that aim to promote art and culture, particularly works by local artists.
Photography is usually forbidden in the 1st-floor exhibition, so be sure to check. The same is true on the 4th floor, which contains an amazing display of pre-Hispanic gold jewellery and artefacts. There's a nice gift shop on the 3rd floor where you can buy home décor, art books, and other gift items.
The highlight of the Ayala Museum tour is the 60 dioramas on the 2nd floor which depict the history of the Philippines from the early cavemen to the present day. We suggest doing the audio tour for a deeply engaging experience. If you're into miniatures and maritime history, you will also love the painstakingly crafted ship models on display.
Ayala Museum Manila
Location: Makati Avenue corner De La Rosa Street, Greenbelt Park, Makati City, 1224 Metro Manila, Philippines
Open: Tuesday–Sunday from 9am to 6pm (closed on Mondays)
Phone: +63 (0)2 759 8288
Back to top