16 Best Things to Do in Manila
What is Manila Most Famous For?
The best things to do in Manila showcase the unique image of this vibrant city. A mix of Spanish colonial remains and modern buildings, the city was founded by the Spanish at the end of the 16th century, then conquered by the USA at the end of the 19th century, then occupied by the Japanese during World War II.
Manila offers a wide selection of sports, adventurous activities, open spaces and even underwater scenery (though you'll need to get a little way out of the city for that). Check out our list of Manila's best things to do on your visit to the capital city of the Philippines.
What are the best things to do in Manila?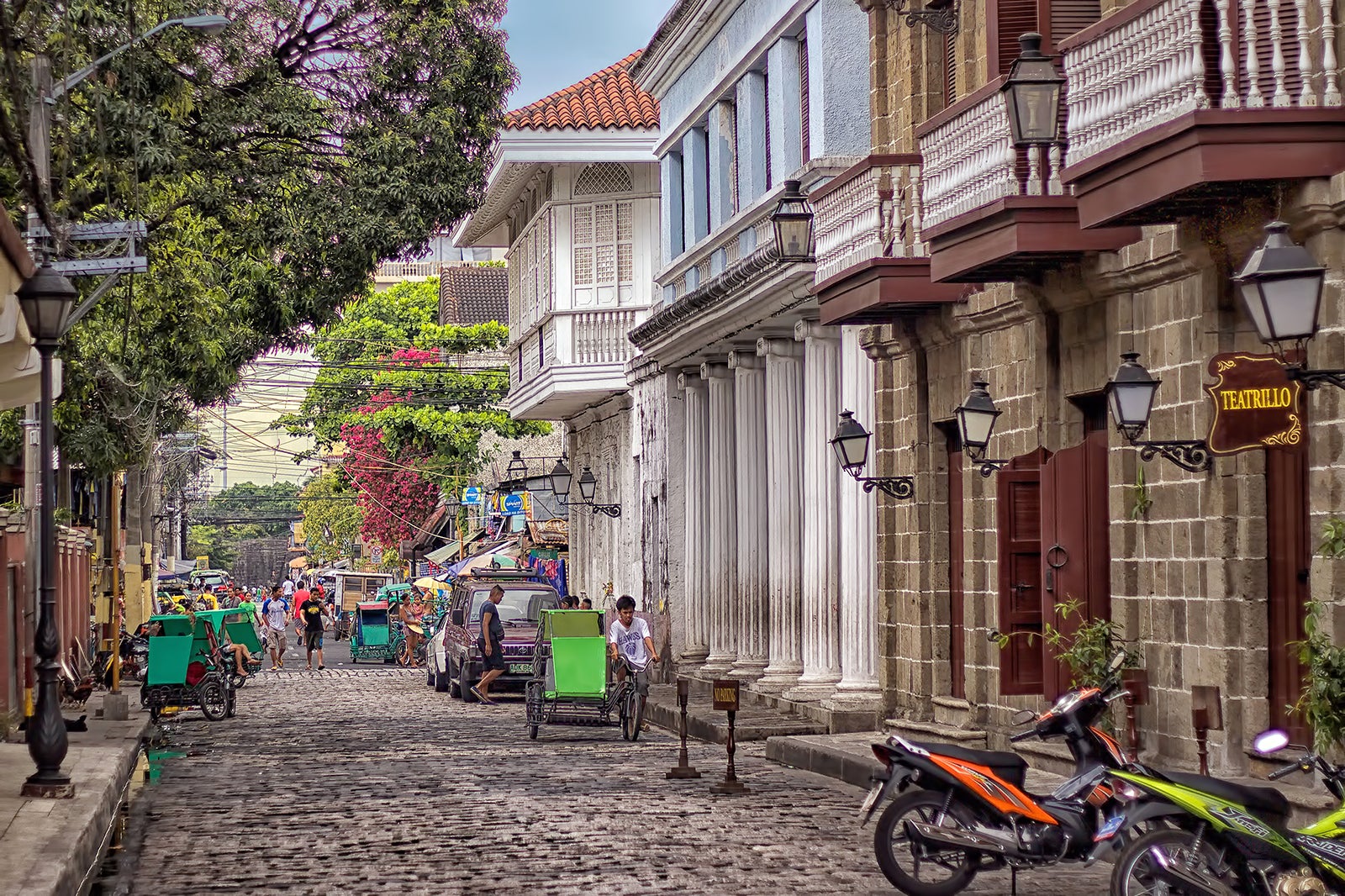 Couples
Families
History
Photo
Budget
Intramuros, or the 'Walled City', is one of the oldest districts of Manila, built on the south bank of the Pasig River around 1571. It was built by the Spaniards – more specifically by Miguel Lopez de Legaspi – and is bound on all sides by moats and thick, high walls, with some over 6 metres high.
Within the vast walled enclosure of Intramuros lie 51 blocks, covering a total area of about 66 hectares. There are 7 fortified gateways around the walls, granting access in or out of the city. The moat was actually added to the main structure in 1603, 32 years after the city was built.
Read more
Location: Intramuros, Manila, 1002 Metro Manila, Philippines
photo by Ray in Manila (CC BY 2.0) modified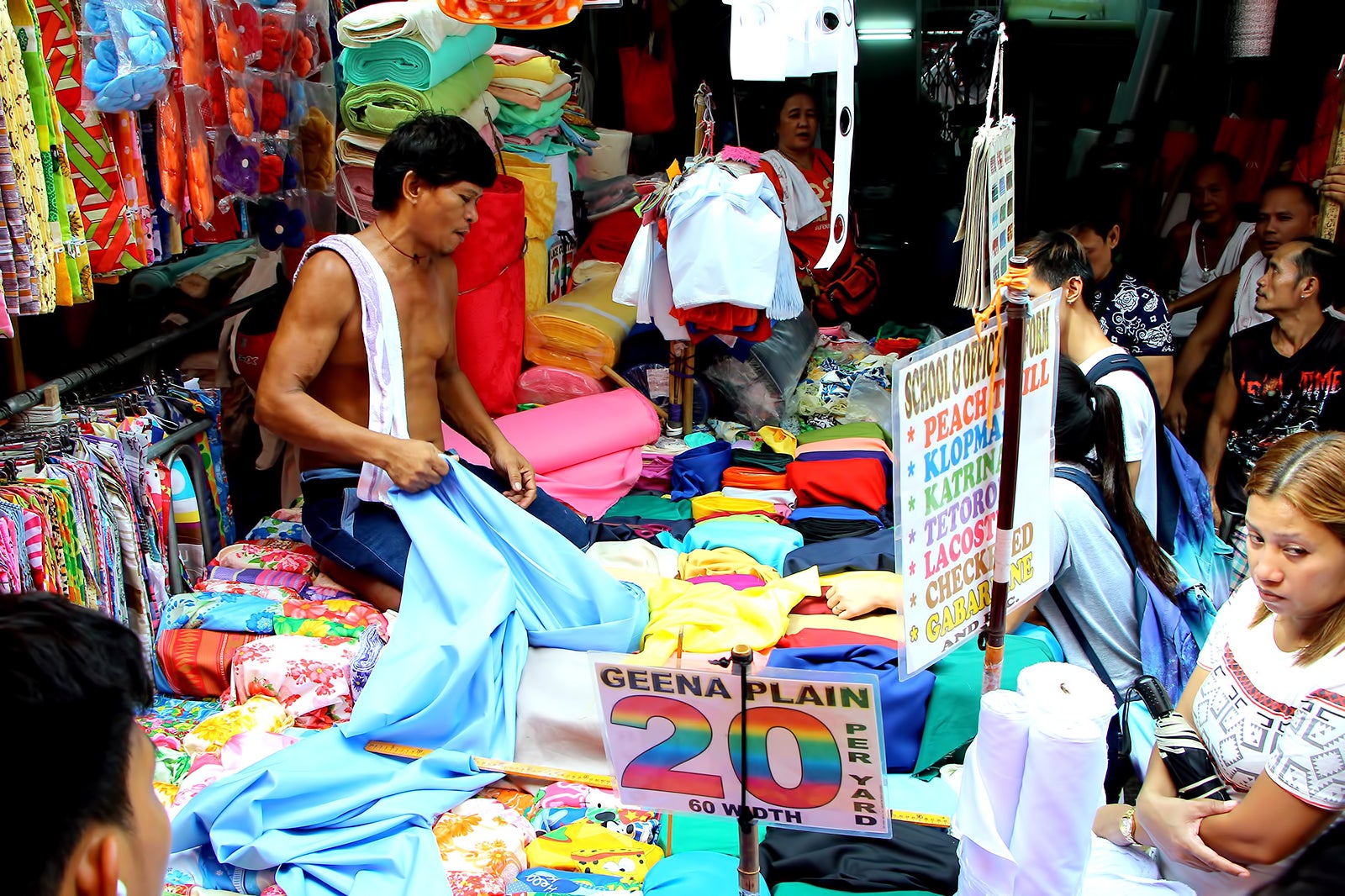 Divisoria Market is a gigantic maze-like outdoor flea market located in the heart of Binondo, Manila Chinatown. Established here for centuries, you'll be able to find almost anything here, whether you need it or not, at a low price.
You'll see a lot of knock-off products, but if you keep your eyes peeled, there are some really good finds here. Haggling is a must and being accompanied by a local is usually a good idea – firstly, to help you find what you're looking for, and secondly, to help you get the best price.
Read more
Location: 557 M. De Santos St, San Nicolas, Manila, 1010 Metro Manila, Philippines
Open: Daily from 7 am to 9 pm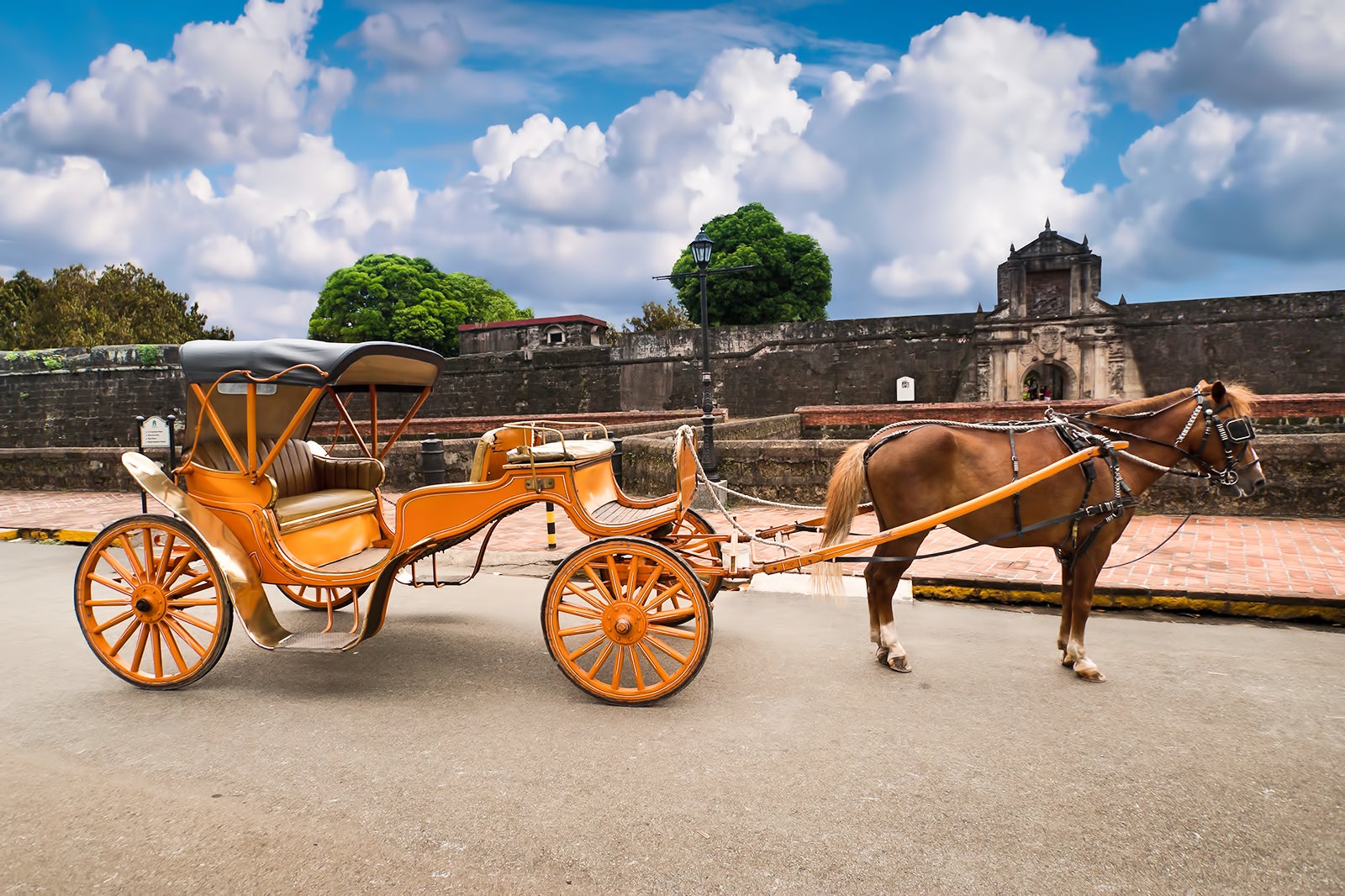 Couples
Families
History
Photo
Fort Santiago, built at the end of the 16th century in Intramuros, blends Italian and Spanish influences in its solid stone structure. The citadel has been used for many purposes during its existence, from defence fortress to weapon storage facility to detention centre, before it became one of the most important historical sites in Manila. Right by the Pasig River and containing the green Plaza de Armas, Fort Santiago is a great spot for family picnics and other open-air activities.
Read more
Location: General Luna St, Intramuros, Manila, 1002 Metro Manila, Philippines
Open: Daily from 8 am to 7 pm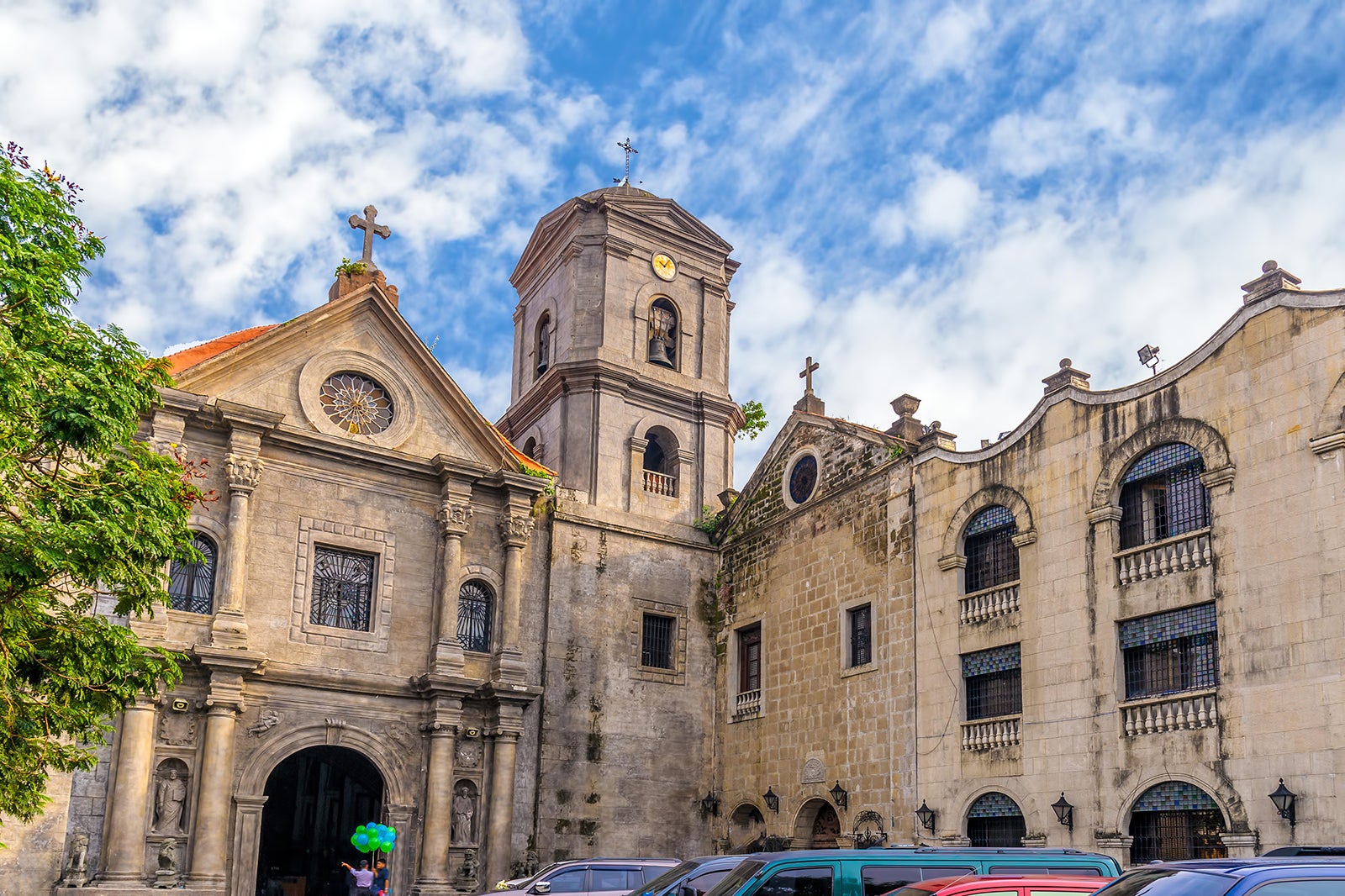 San Agustin Church, built between 1587-1606, is the oldest church in the Philippines. It's also one of the few structures that remained intact after World War II. The structure you will see nowadays is, in fact, the third to stand on the site and has survived seven major earthquakes, but is in demand for weddings and religious celebrations. The admission fee includes entrance to the San Agustin Museum, which lends insight into the riches of old Manila.
Read more
Location: General Luna St, Manila, 1002 Metro Manila, Philippines
Open: Daily from 8 am to 12 pm and from 1 pm to 6 pm
Phone: +63 (0)2 527 2746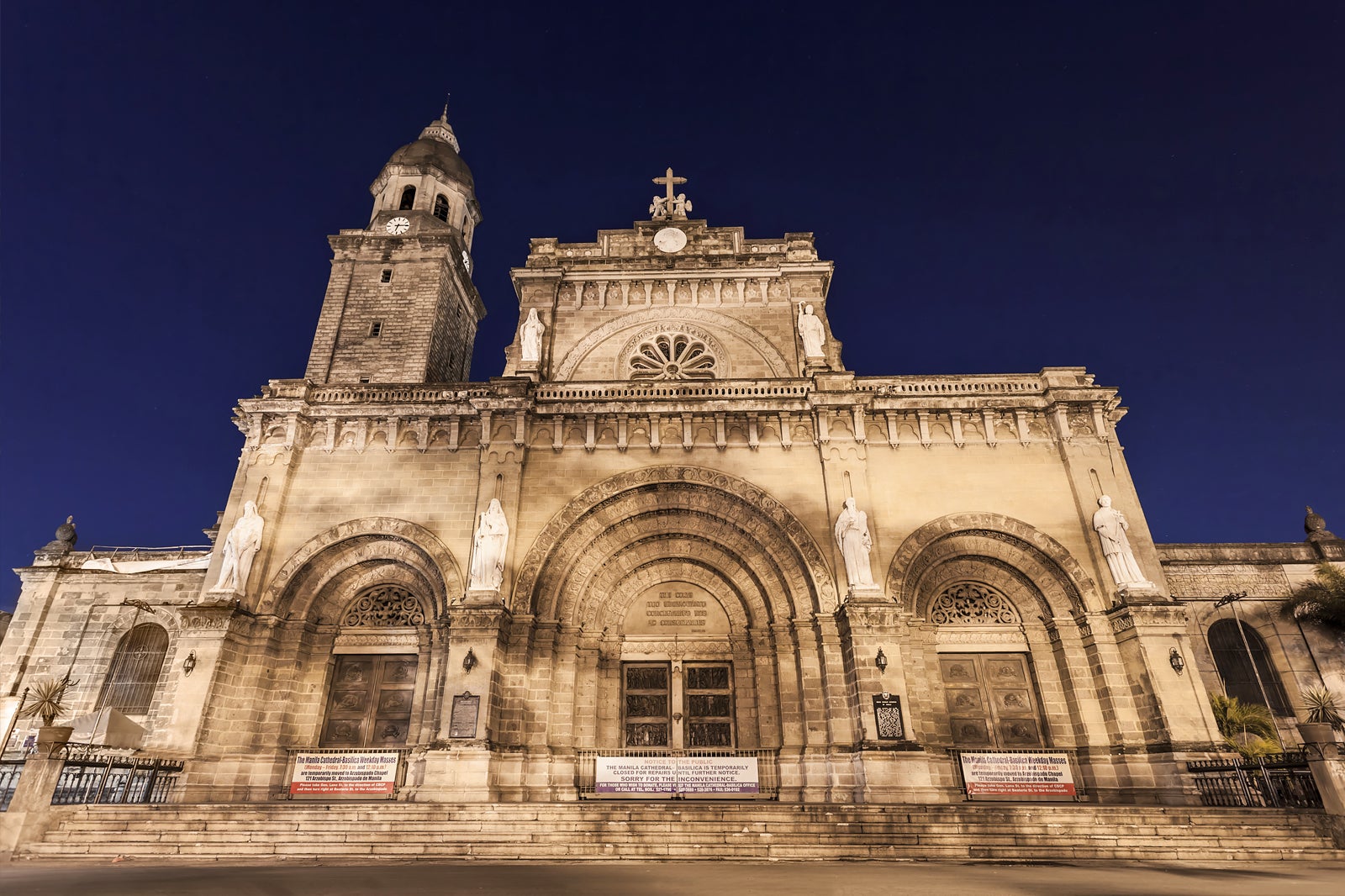 Manila Cathedral is considered a grand masterpiece of architecture in the Philippines. There are 134 stained-glass windows throughout the whole structure. The central door is also remarkable, with important episodes in the history of Manila Cathedral reflected on it.
The cathedral serves both as the Prime Basilica of the Philippines and the highest seat of the archbishop in the country. It's the final resting place for former prelates who have served the Archdiocese of Manila and was also used as a venue for the requiem mass for former President of the Philippines Corazon Aquino.
Read more
Location: Beaterio St, Cabildo St, Intramuros, Manila, 1002 Metro Manila, Philippines
Phone: +63 (0)2 527 3093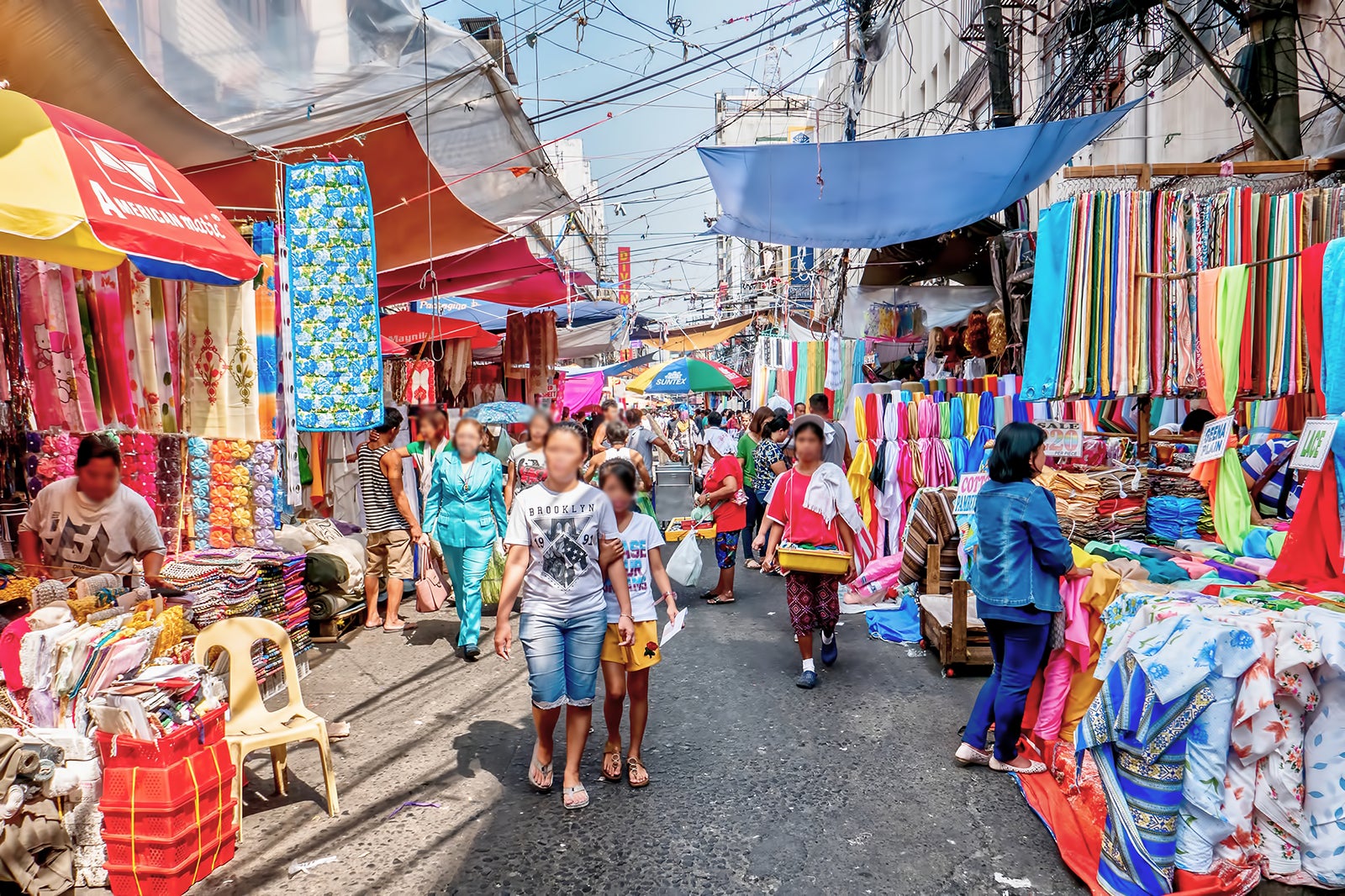 Binondo, Manilla's Chinatown, is one of the most popular neighbourhoods to visit in the capital. Featuring great shopping venues – including Divisoria Market – temples and churches, and exquisite dining options, you should not miss this lively area if you come to Manila. Note that hiring a calesa (horse-drawn carriage) is one of the best ways to explore the beauty and charm of Binondo.
Read more
Location: Binondo, Manila, 1006 Metro Manila, Philippines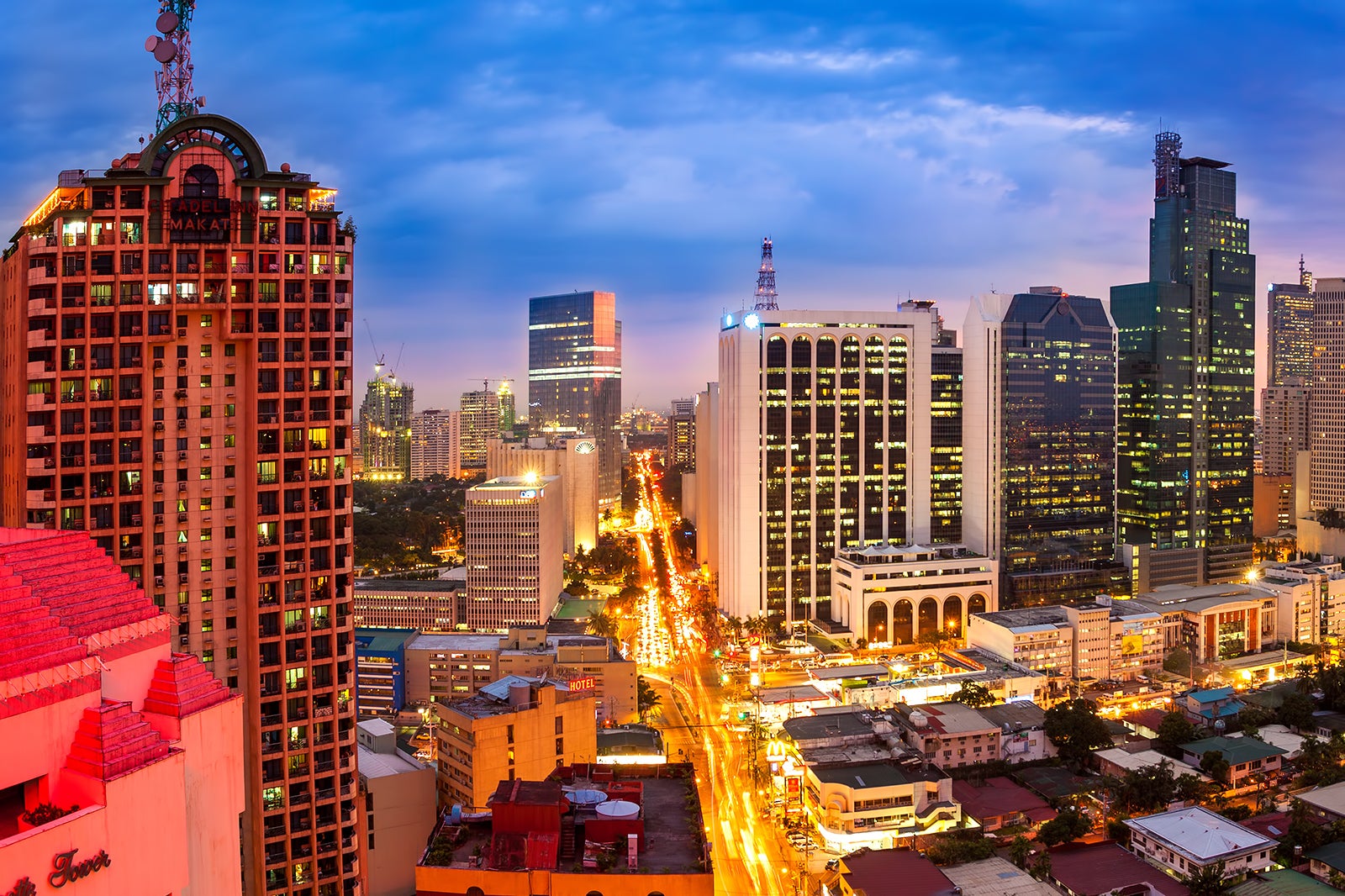 Located in the heart of Makati, Ayala Museum offers you a pleasant journey through the history of arts in the Philippines and, on a wider scale, in Southeast Asia. You'll discover some beautiful pieces from the past that boast the great craftsmanship of the Filipinos, as well as contemporary art exhibitions.
The museum's highlight is the 60 dioramas on the 2nd floor, which depict the history of the Philippines from the early cavemen to the present day. Ayala Museum also houses the Filipinas Heritage Library, which hosts rare books and photographs related to the country's arts, culture and history.
Read more
Location: Makati Avenue corner De La Rosa Street, Greenbelt Park, Makati City, 1224 Metro Manila, Philippines
Open: Tuesday–Sunday from 9 am to 6 pm (closed on Mondays)
Phone: +63 (0)2 759 8288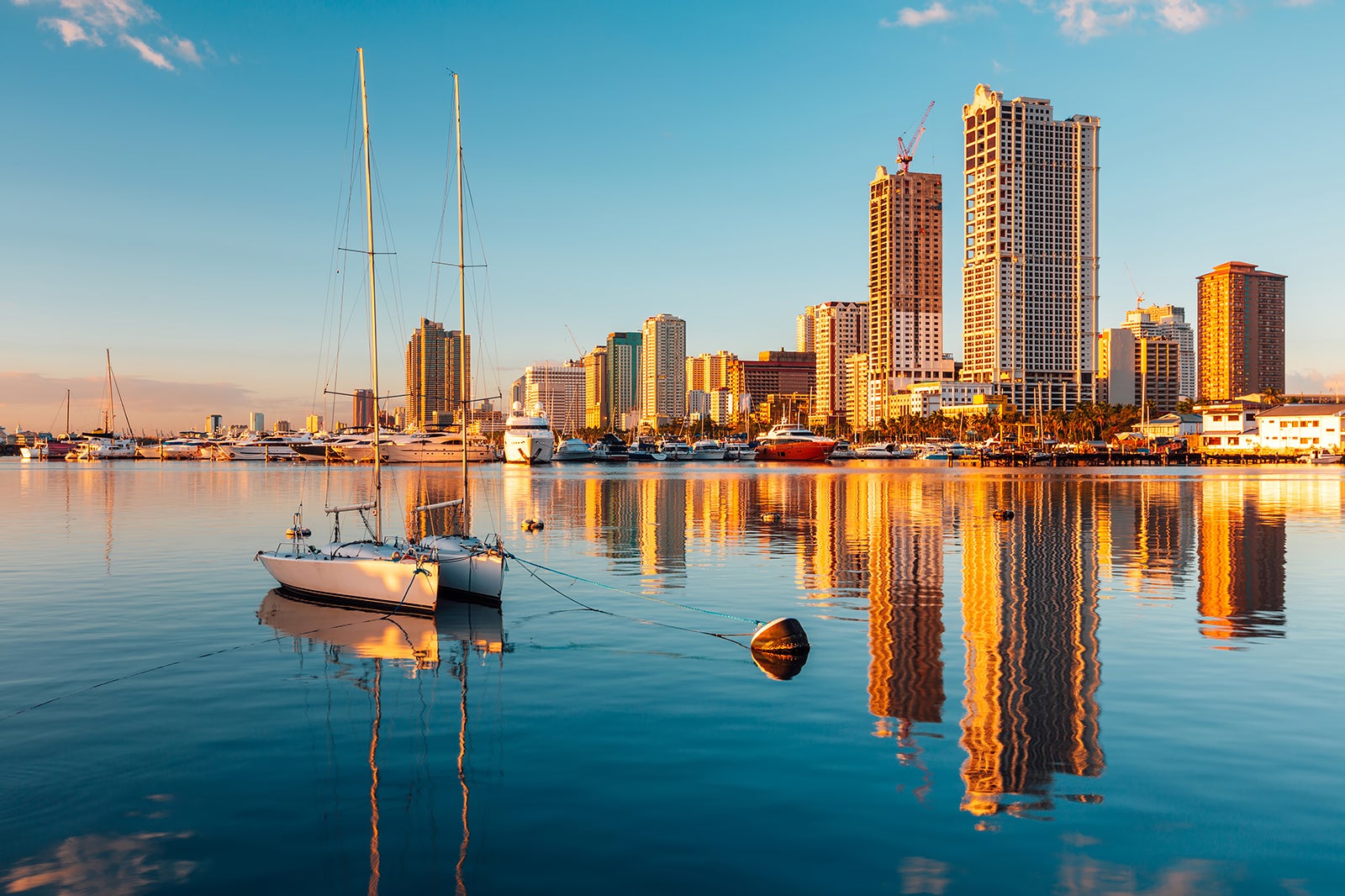 Manila Baywalk is a 2-km stretch of coastline that runs alongside Roxas Boulevard, bordered by the US Embassy and Cultural Center of the Philippines. This sidewalk is famous for its golden skies, calm bay waters, palm trees, and ornamental plants, as well as for the yachts anchored in front of the harbour's cafés and restaurants.
Night cruises are available from the harbour at the southern end of the Baywalk. These let you experience the colourful night lights of the area from a boat's top deck. You'll also find a good choice of fancy restaurants around the harbour, and the whole area is a hotspot for a wide variety of cuisines.
Read more
Location: Roxas Blvd, Malate, Manila, 1004 Metro Manila, Philippines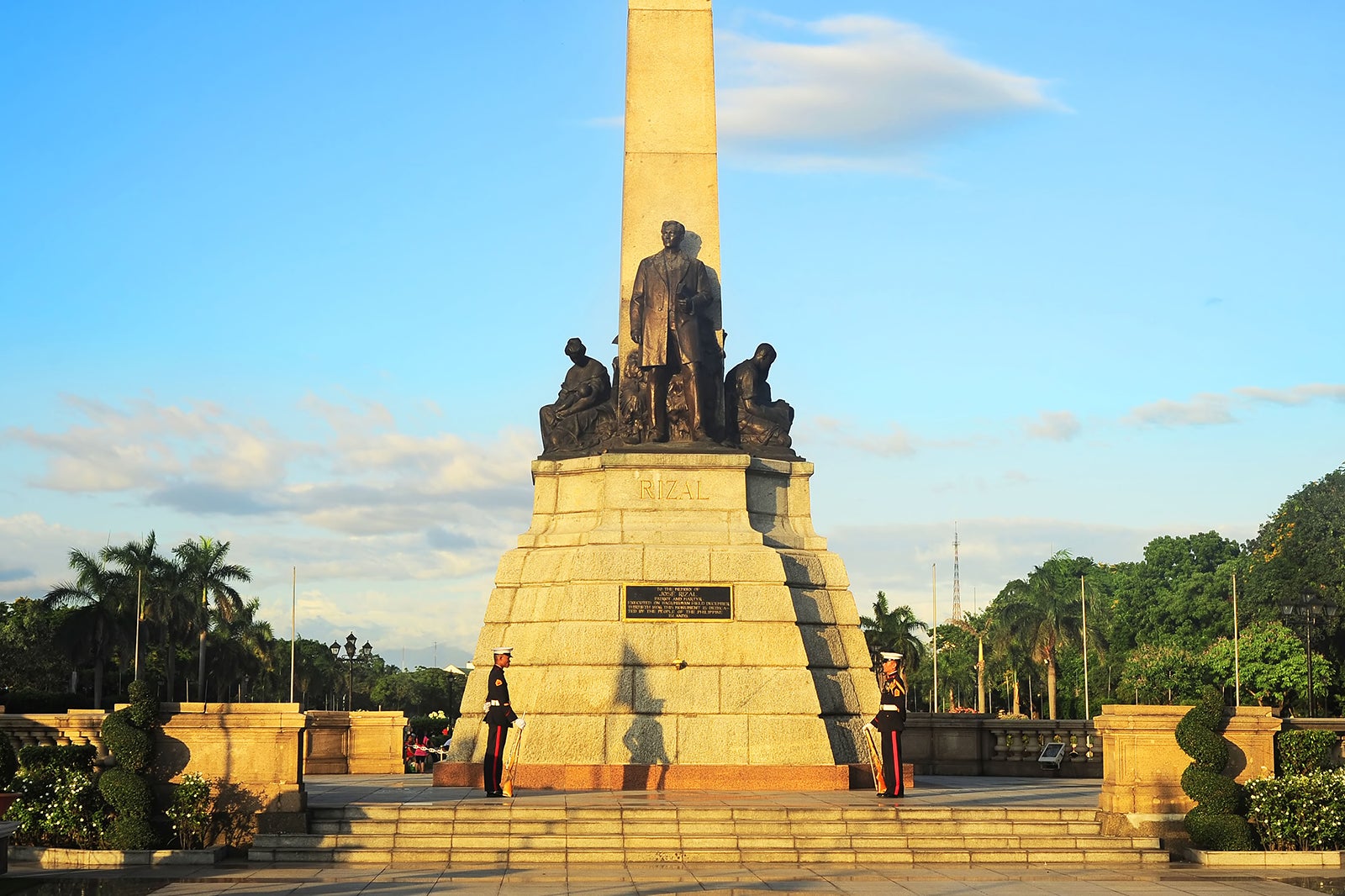 Couples
Families
Photo
Budget
Rizal Park is a 60-hectare oasis of greenery and blooms set in Manila's busy financial and commercial district. Dedicated to Philippine's national hero Dr Jose Rizal, this urban park has gardens, historical monuments, a 3D map of the Philippines, picnic grounds, a grand stadium, an open-air concert hall, and a lot more.
You can bring your own food and drinks, roll out a mat and enjoy a nice picnic. There are wooded areas and shady gardens you can escape to, such as the Chinese and Japanese Gardens.
Read more
Location: Roxas Blvd, Malate, Manila, 1000 Metro Manila, Philippines
Open: Daily from 5 pm to 9 pm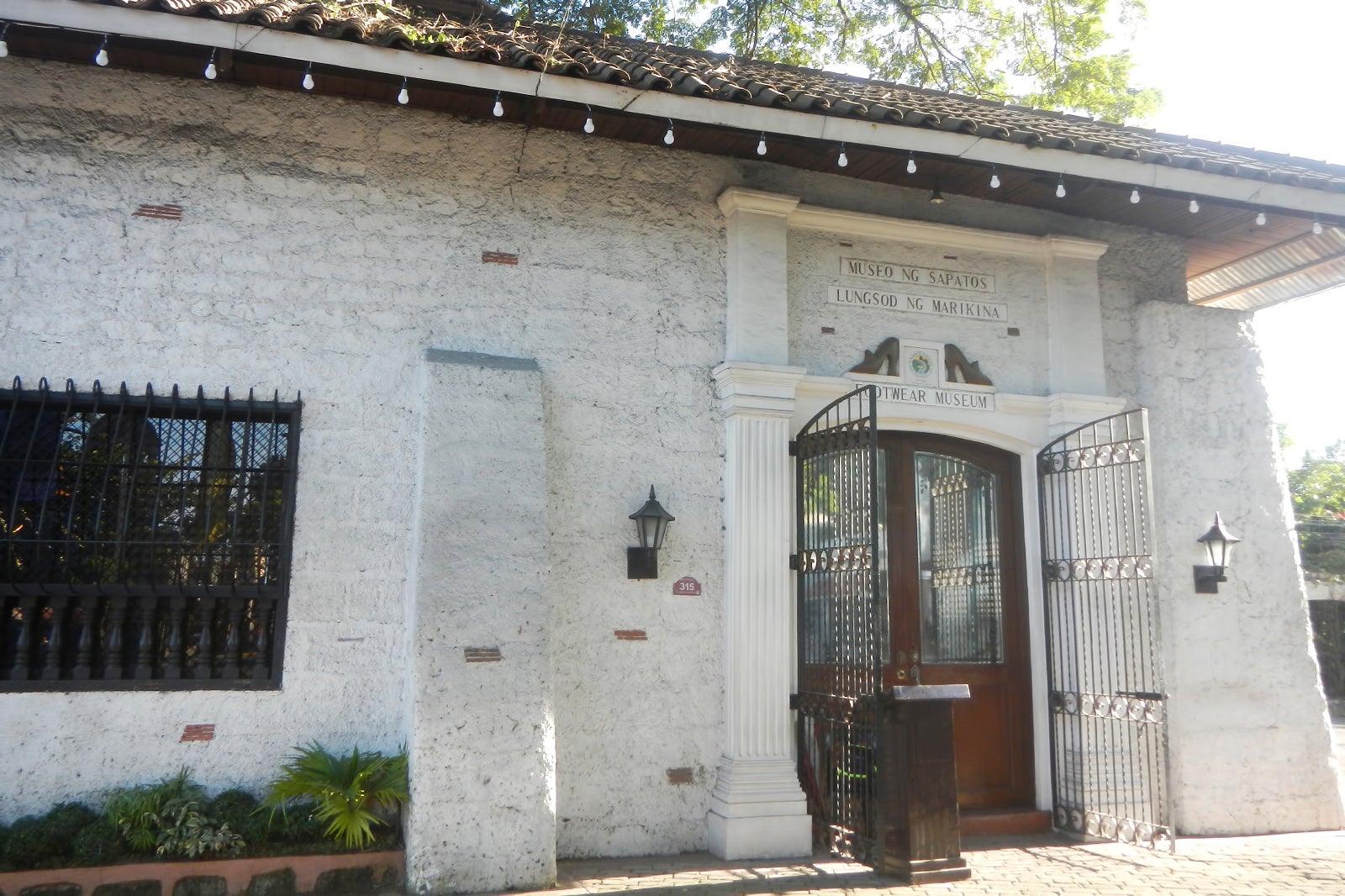 Marikina Shoe Museum is the first of its kind in the Philippines, and one of only a handful around the world. Housed in a restored former rice mill (built circa 1860), it traces the history of the shoe industry in Marikina, the Philippines' shoe-making capital.
Among the shoe exhibits is the infamous collection of 1,500 pairs that once belonged to Imelda Marcos. Other displays of historical value and human interest are shoes of former Philippine presidents and their first ladies.
Location: J. P. Rizal St, Marikina, 1801 Metro Manila, Philippines
Open: Daily from 8 am to 5 pm
photo by Judgefloro (CC0 1.0) modified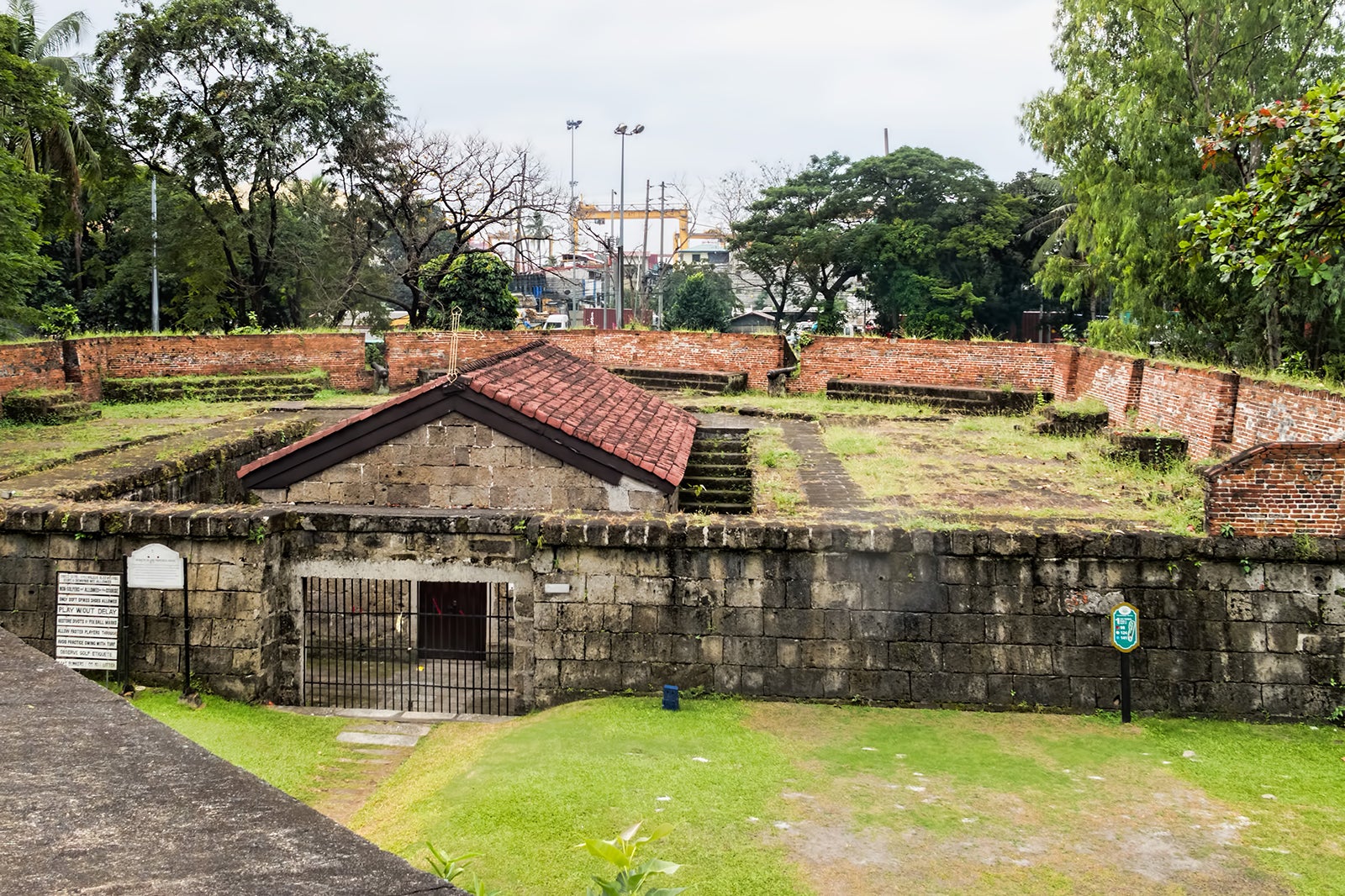 Club Intramuros's biggest draw is that its 18-hole course can easily be completed in 2 hours, attracting local golfers on an extended lunch break. It's also one of the few golf courses in Manila that offers nighttime golfing. The building of Club Intramuros began in 1907, making it the doyen of Manila's flourishing golf scene.
Location: Bonifacio Drive, Intramuros, Manila, 1002 Metro Manila, Philippines
Phone: +63 (0)2 527 6612
photo by Dan Lundberg (CC BY-SA 2.0) modified
12
Manila Golf and Country Club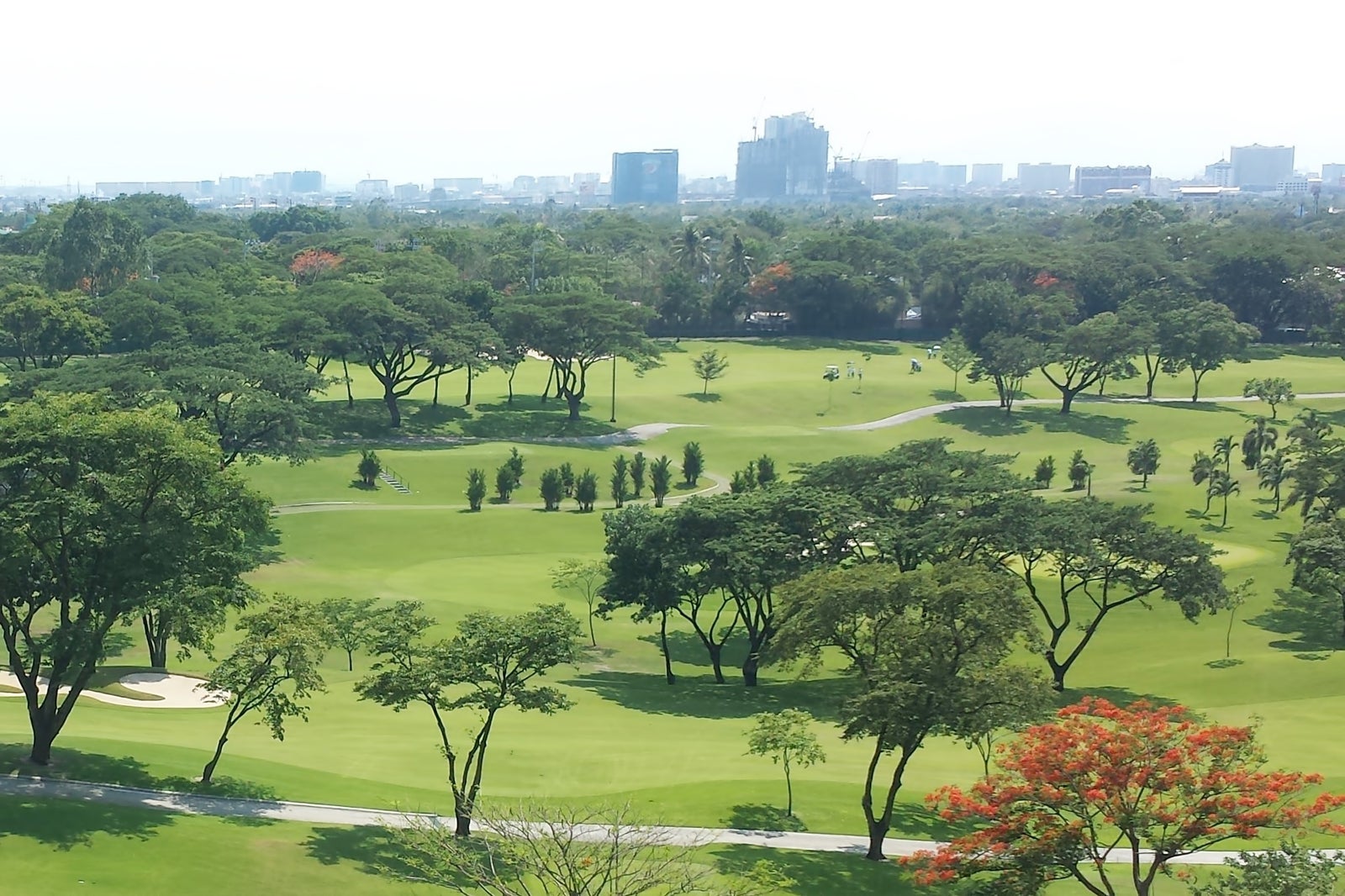 Manila Golf and Country Club is comparatively shorter than most championship courses. The picturesque course is enhanced by the rolling terrain, and impeccable greens planted with Zoysia Japonica grass and tree-lined fairways. The golf course was a one-time host to Shell's Wonderful World of Golf and the US LPGA mixed pro-am, which features the American Women's pro circuit.
Location: Harvard Road, Makati, Metro Manila, Philippines
Open: Daily from 5 am to 10 pm
Phone: +63 (0)2 8815 2641
photo by Hans Olav Lien (CC BY-SA 4.0) modified
13
Manila Southwoods Golf and Country Club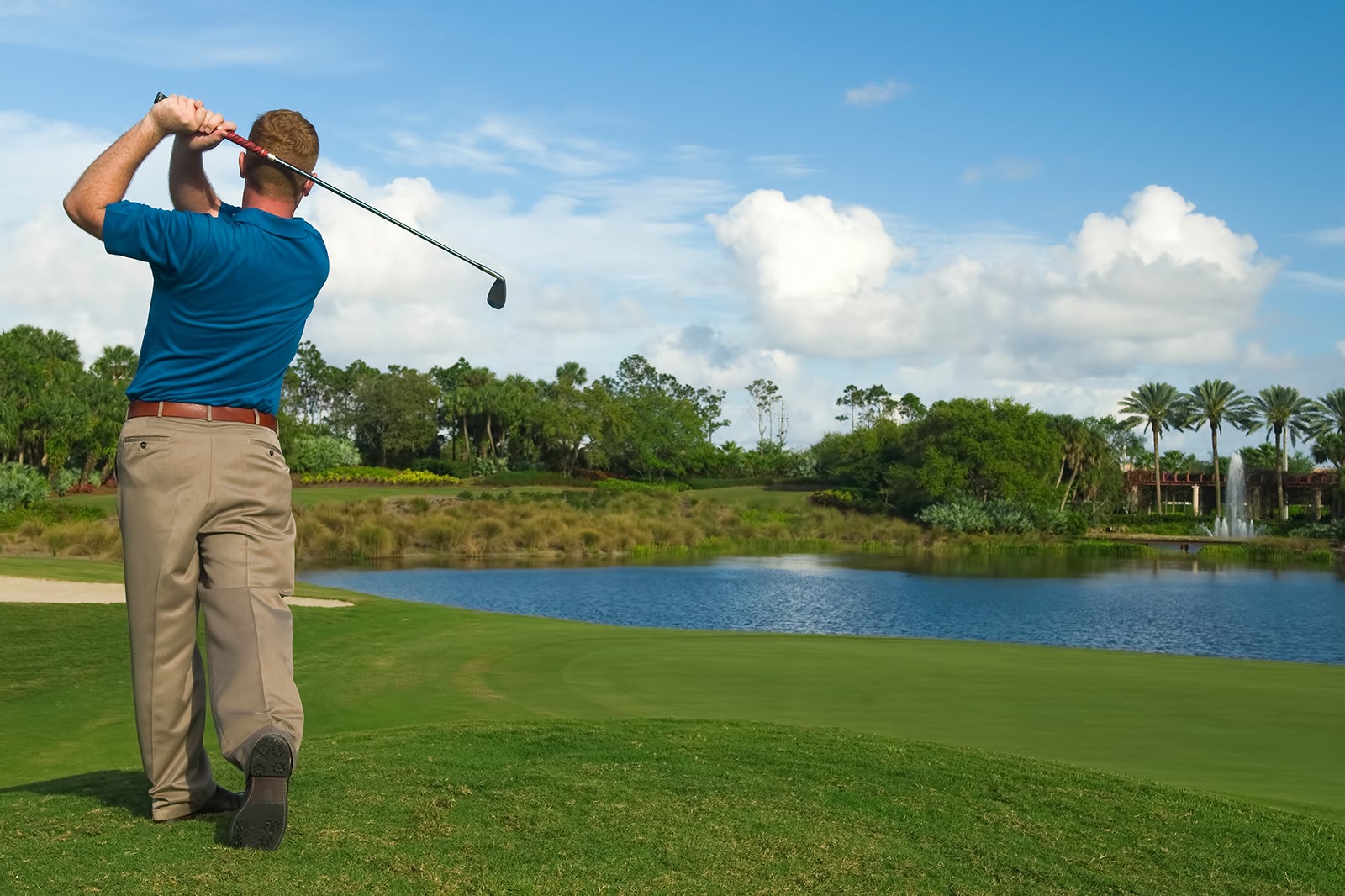 Manila Southwoods Golf and Country Club has 2 18-hole courses designed by Jack Nicklaus. The Masters course is slightly longer than the Legends, and both are par 72. The Masters is punctuated by traps and water hazards, while the Legends is accentuated by high banks. Spread out over 420 hectares, the course has been designed to blend in with its unique terrain.
Location: Congressional Road, Carmona, Cavite, Philippines
Open: Daily from 7 am to 7 pm
Phone: +63 (0)46 430 0001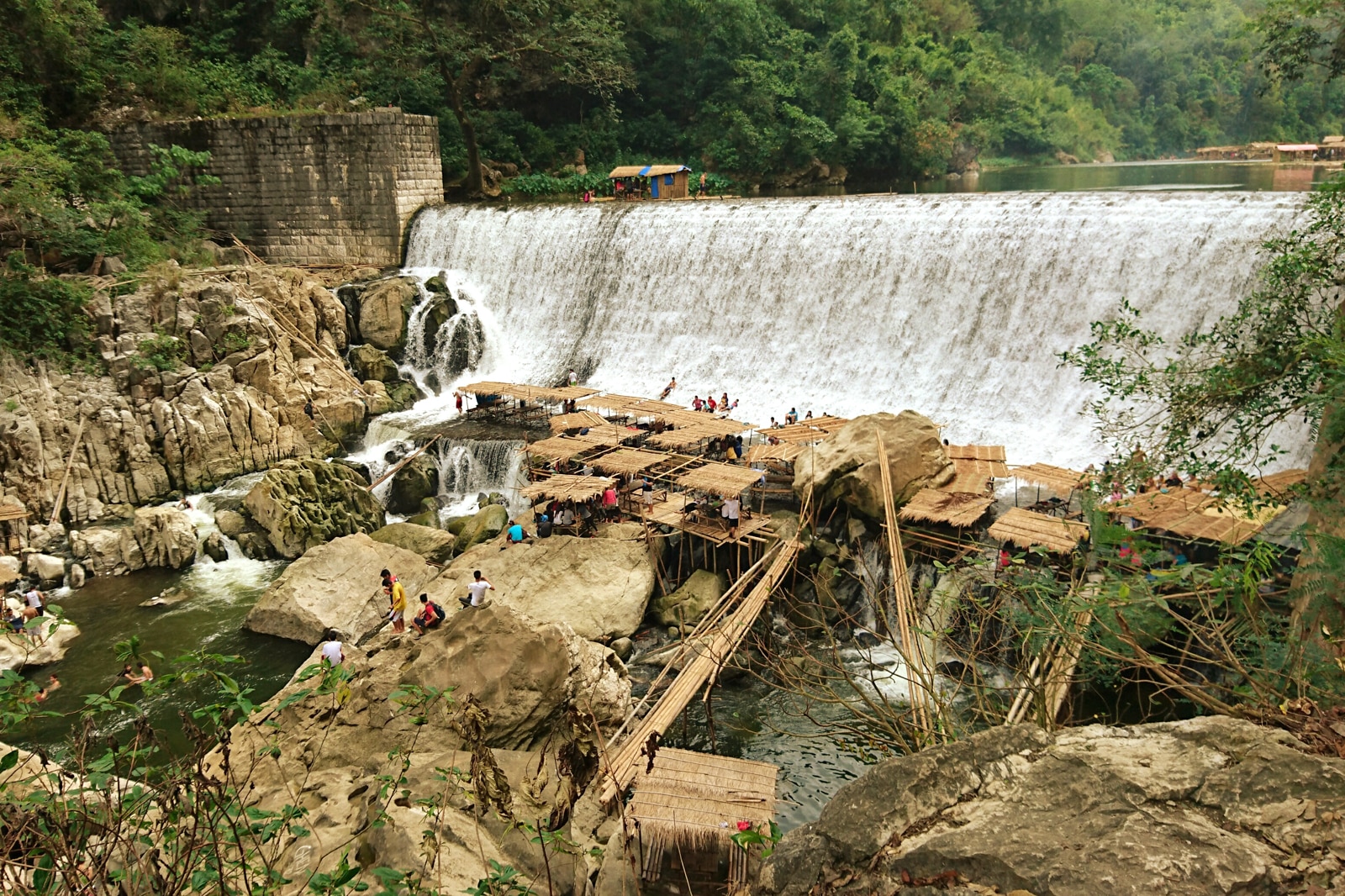 Couples
History
Photo
Budget
Adventure
Montalban is a municipality within the Rizal Province, located at the northern extremity of JP Rizal Avenue. It's where you can enjoy outdoor activities, like caving, camping, and mountain hiking. Check out Wawa Gorge, a 5-river crossing trail that leads you to the Wawa Dam, which dates back to 1909.
Location: San Mateo, Rizal, Philippines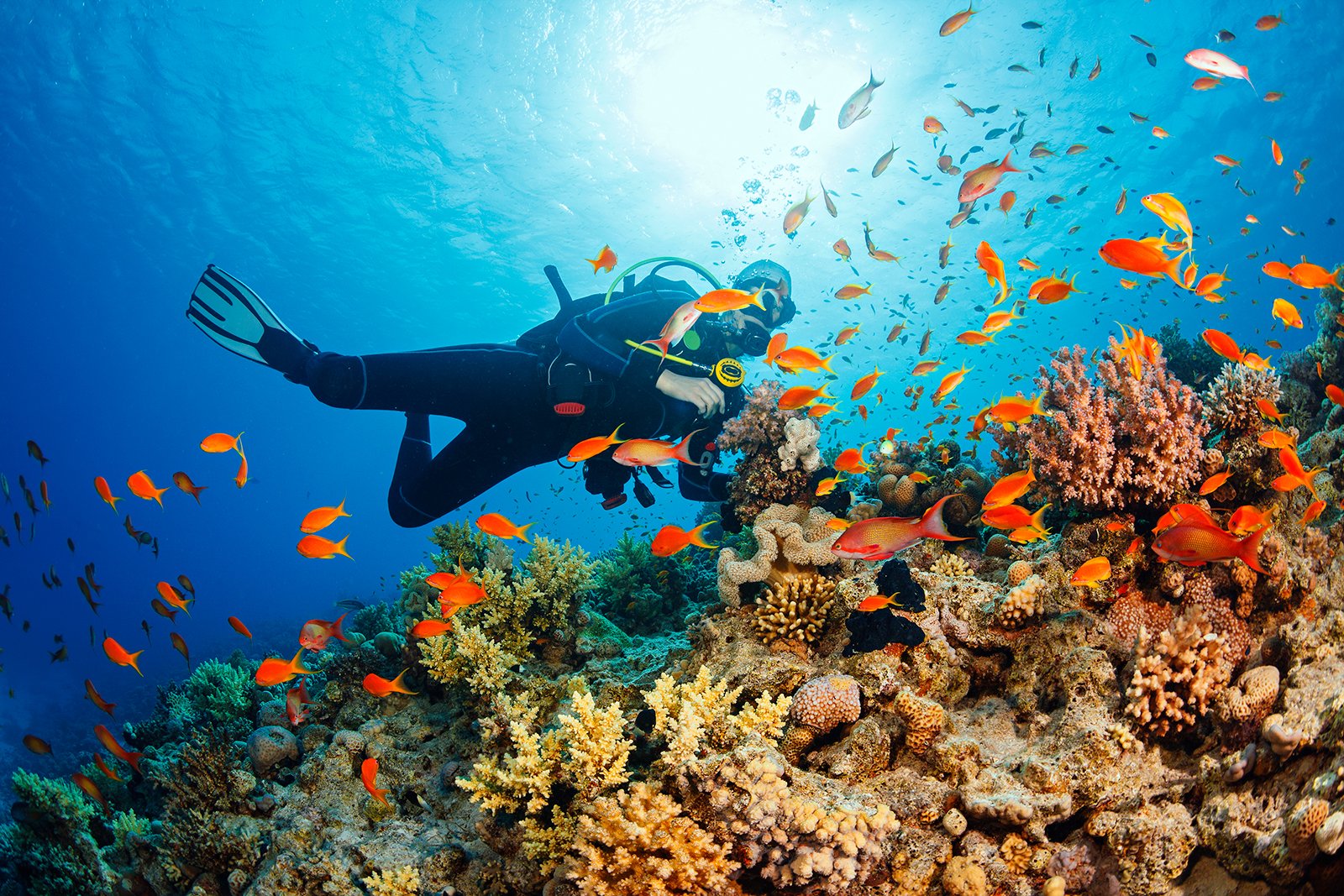 Diving in Manila lets you experience the rare and rich marine life, while still being able to get back in the bright lights of the city before dark. The Philippines has been the dive spot of choice for underwater enthusiasts for some time and the country's standards of professionalism, safety and security are without question excellent and are still affordable.
Popular destinations from Luzon include Batangas, a great firsthand introduction to the world of diving. Batangas is considered the jump-off point for both new and experienced divers to delve into other dive destinations. La Union is the nearest research site, with wrecks from the Second World War.
16
Chi Spa at EDSA Shangri-La Manila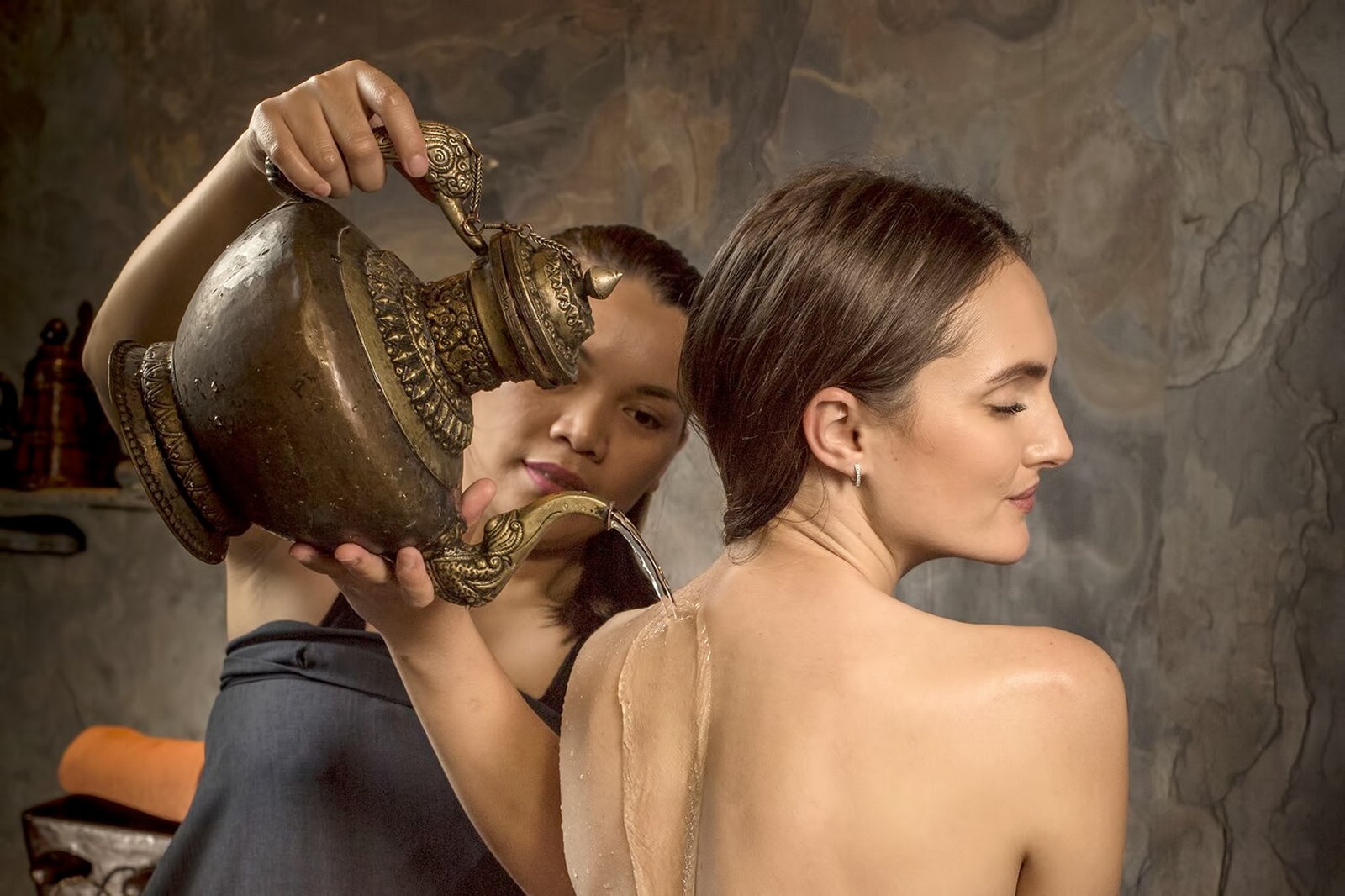 Chi Spa at EDSA Shangri-La Manila offers a wide range of treatments, from classical oil massage to the signature Himalayan healing stone massage. It occupies the 4th and 5th floors of the Garden Wing. We highly recommend booking in advance as it's one of the most popular spa centres in Manila.
Location: 4 & 5 Floor, Garden Wing, 1 Garden Way, Ortigas Center, Mandaluyong, 1650 Metro Manila, Philippines
Open: Daily from 9 am to midnight
Phone: +63 (0)2 633 8888
Back to top