10 Things to Do in Boracay with Kids
Boracay's Best Family-Friendly Places
Boracay may be famous for its nightlife, but the island also offers plenty of things to do with kids, making it a popular family destination in the Philippines. Its pristine beaches and clean waters are home to a variety of wildlife, as well as fun activities such as swimming, snorkelling and diving.
Boracay's best family-friendly things to do feature a good choice of outdoor sightseeing excursions, thrilling nautical sports, and a few cultural visits to manmade attractions. There's something to see and do for virtually everyone in your family in Boracay.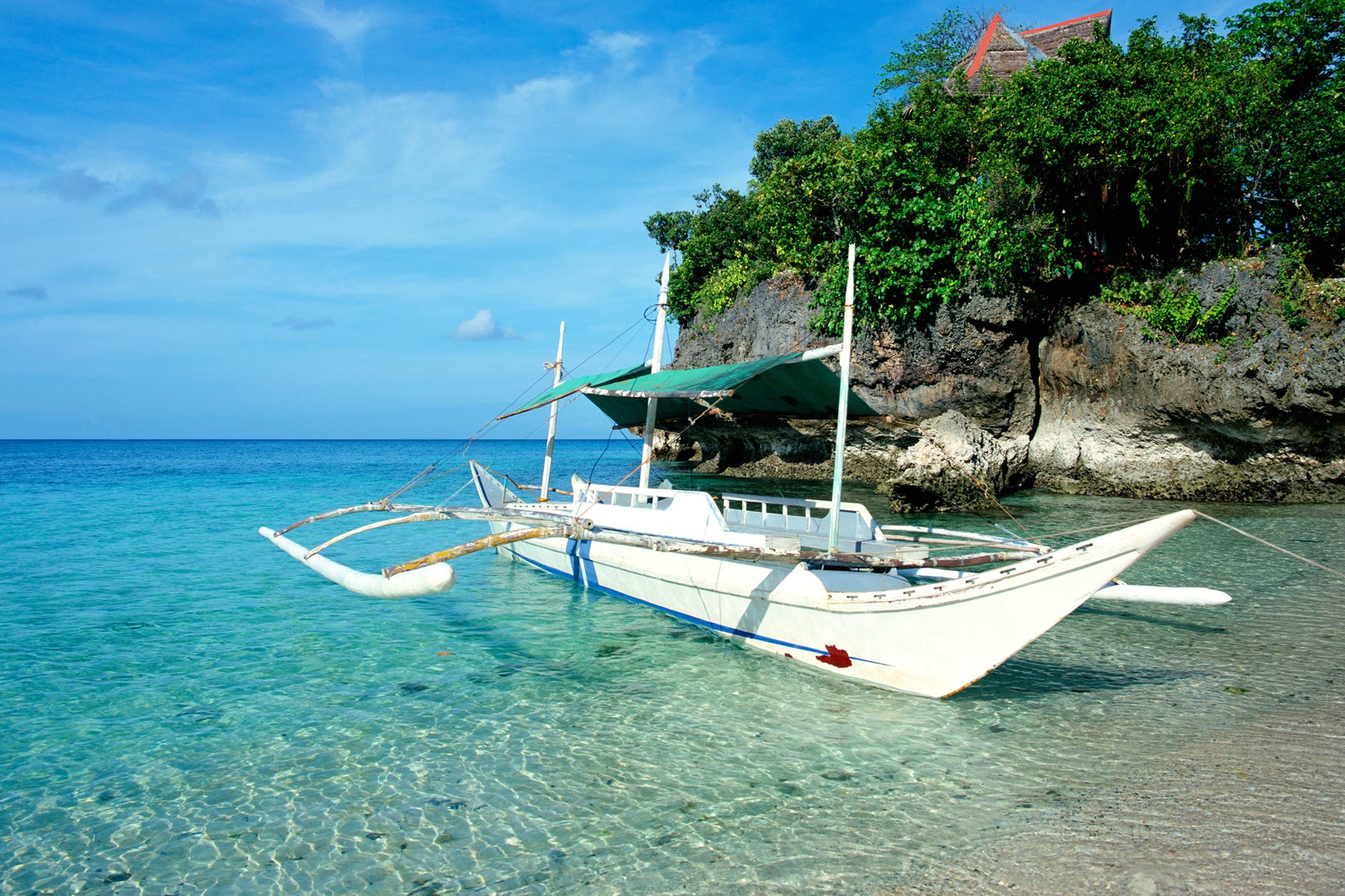 Families
Couples
Photo
Adventure
Island hopping is one of the prime activities in Boracay. From Crystal Cove to Crocodile Island, and from Panay to Carabao, Boracay is surrounded by islands that can be visited on day trips. Your children will enjoy the exhilarating feeling of taking to the sea aboard a speedboat or a paraw (the local sailing boats), visiting new territories, and getting a thrill out of snorkelling, exploring caves, picnicking on the beach, and all the activities comprised in an island-hopping tour.
2
Slides N' Splash Water Park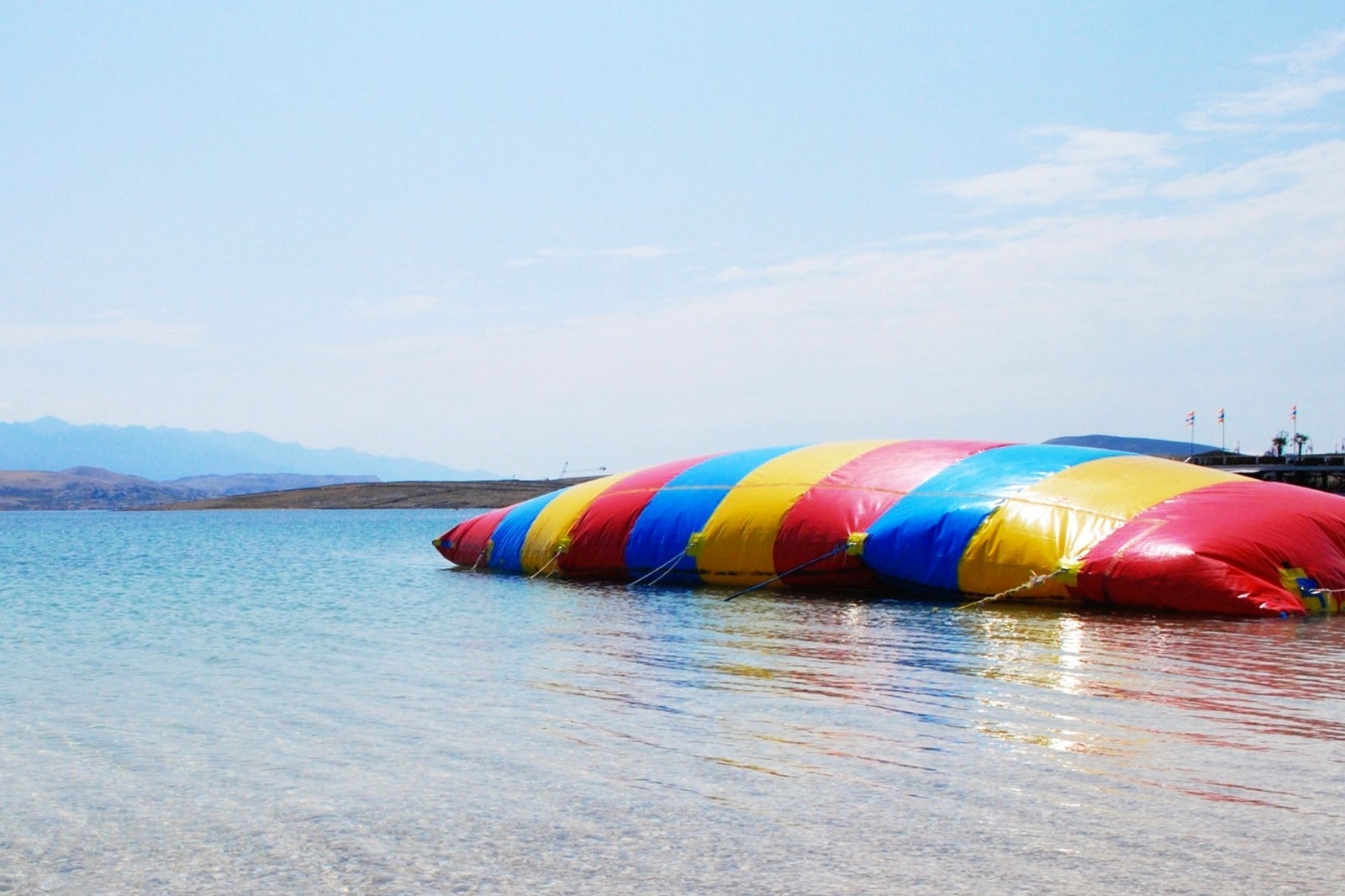 Slides N' Splash Water Park Boracay is a floating park made of inflatable devices, offering a wide range of challenging water activities. It's within a 15-minute boat ride from White Beach – Station 1.
The park is suitable even for novice swimmers as life vests for children and adults are at hand. From trampolines to jiggling ladders to long log-shaped floaties, you and your children will spend a stimulating day in a safe environment under the supervision of the staff and trained lifeguards.
Location: 0107 Manggayad, Barangay Balabag Boracay, Malay, Aklan 5606, Philippines
Open: Sunday–Monday from 8am to 4.30pm, Tuesday–Saturday from 9am to 5pm
Phone: +63 (0)945 396 2261
3
Join a glass-bottom boat tour
Glass-bottom boats range from sea kayaks to converted fishing boats, all of which offer a safe way to discover the outstanding underwater scenery around Boracay. A typical glass-bottom boat tour lasts about 2 hours, and includes snorkelling, soft drinks, and snacks. It's also generally very affordable.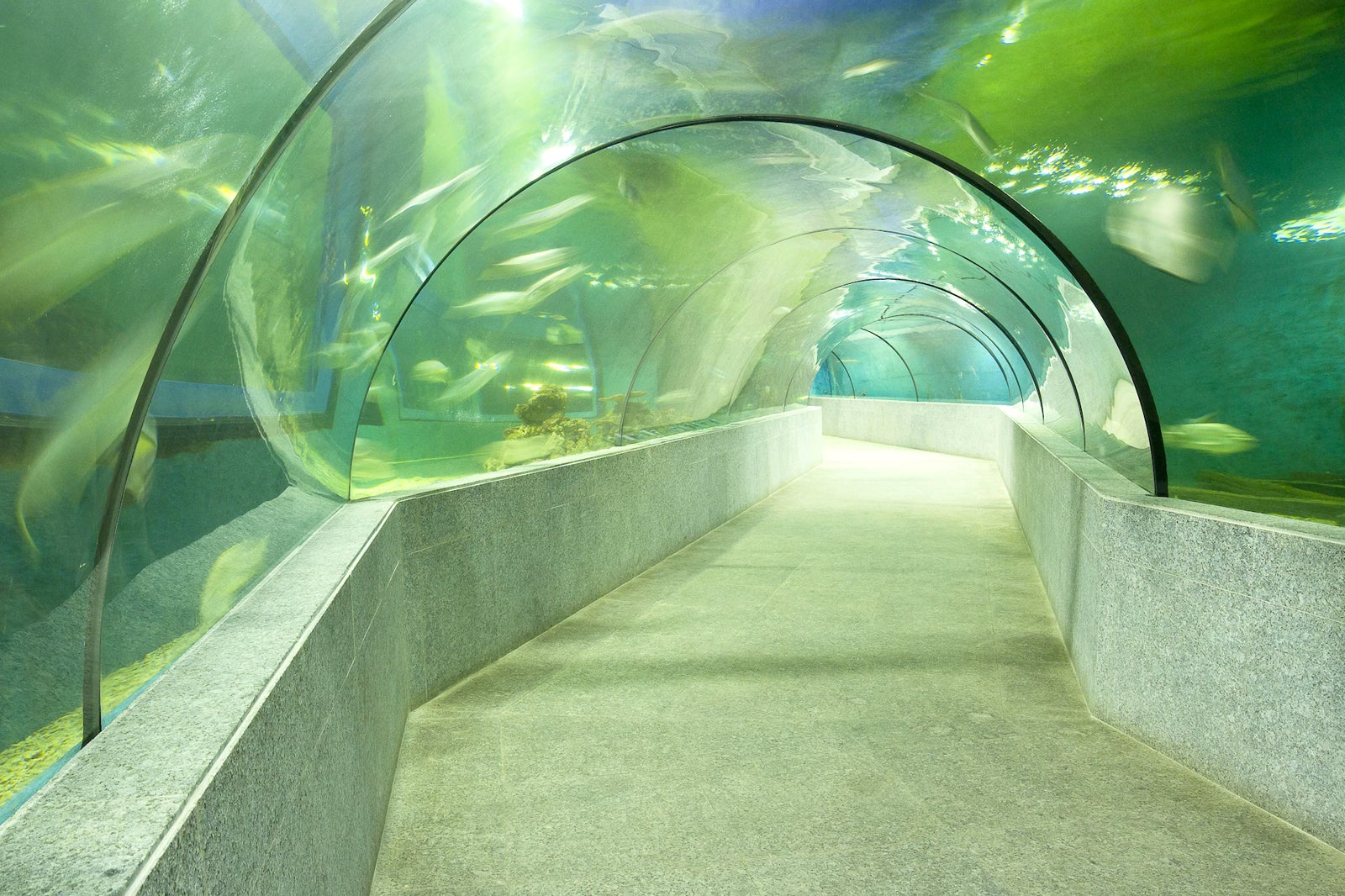 Boracay Oceanarium is a modern, family-friendly attraction located on the basement floor of Crown Regency Resort and Convention Center. You'll find 2 main sections to explore – the Discovery Tunnel is home to a variety of fish and marine species from the Philippines, while the Oceanbar is a stylish restaurant where you can see a mermaid show and live fish-feeding sessions.
Read more
Location: Crown Regency Resort and Convention Center, Boracay Island, Caticlan, Malay, Aklan, Philippines
Open: Daily from 9am to 6pm
Phone: +63 (0)36 506 3029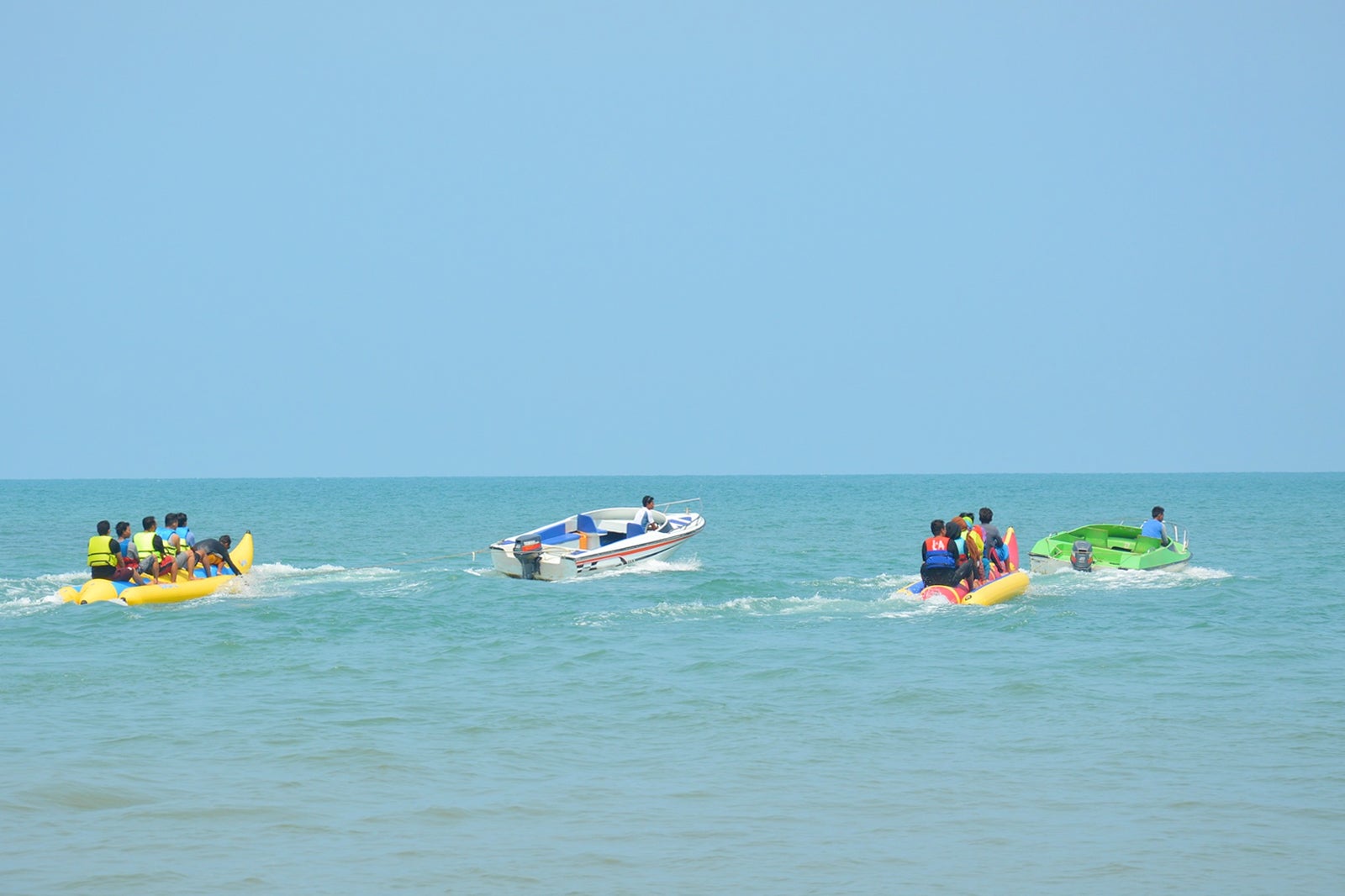 Banana boat rides are very popular in Boracay, though they usually don't accept kids below 6 years old. Like a nautical rodeo, you ride an inflatable banana-shaped raft pulled by a speedboat, which races a short distance off the coast of Boracay.
A standard 15-minute ride costs just a few hundred pesos. Wearing a life jacket is mandatory and proves to be very helpful as keeping hold of the boat can be exhausting. You can easily find banana boat rides along the 4 km of White Beach all year round, and at Bulabog Beach in high season.
6
Dream Land Trick Art Museum
Dream Land Trick Art Museum displays a collection of optical illusion paintings that offer you great photo opportunities. You can be snapped drinking the milk served by Vermeer's Milkmaid, receive a mathematics lesson from Albert Einstein, cruise Venice in a gondola, ride in Santa Claus's sledge, and much more through these forced perspective paintings. Entrance costs just a couple of hundred pesos, which includes a visit to the Bird Farm and a ride on the Sky Cycle.
Location: Dream Land Theme Park, Malay, Aklan, Philippines
Open: Daily from 9am to 5pm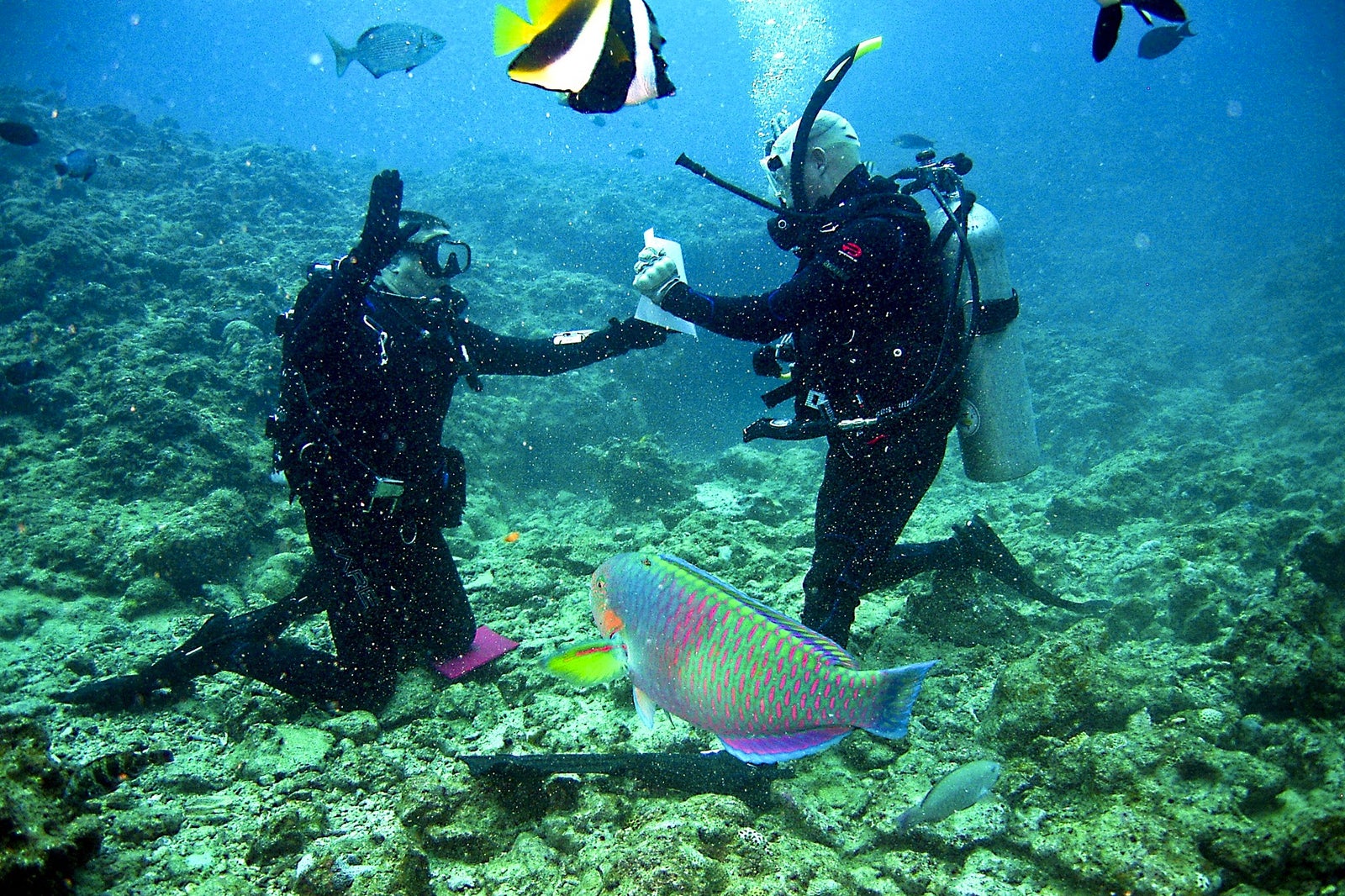 Boracay is a wonderful holiday destination for scuba divers. Lying 500 metres off the southeast coast of Bora, Crocodile Island is one of the region's most beautiful dive sites, but other superb spots can be found around the island.
The many dive centres in Boracay have different course options for your children to learn scuba diving. The PADI Bubblemaker is the equivalent of a first dive, and can be pursued from 8 years old. The PADI Junior Open Water Diver certificate can be obtained between 10 and 15 years old – it allows your child (accompanied by an adult) to dive a maximum depth of 12 metres.
Families
Couples
Photo
Adventure
Bat Cave is near Ilig-Iligan Beach on the northeastern end of Boracay Island (and not near Gotham City, as you might have thought). You have to pay a small fee and hire a guide to get there and come back safely. You'll first have to walk through the jungle before reaching the entrance of the cave framed by huge rocks.
Be careful when walking inside the cave as bat droppings cover most of the ground, making it slippery and extremely smelly. You'll mostly spot large fruit bats here, as well as other smaller bat species.
Location: Ilig Iligan Beach, Boracay Batcave Beach Road, Malay, Aklan, Philippines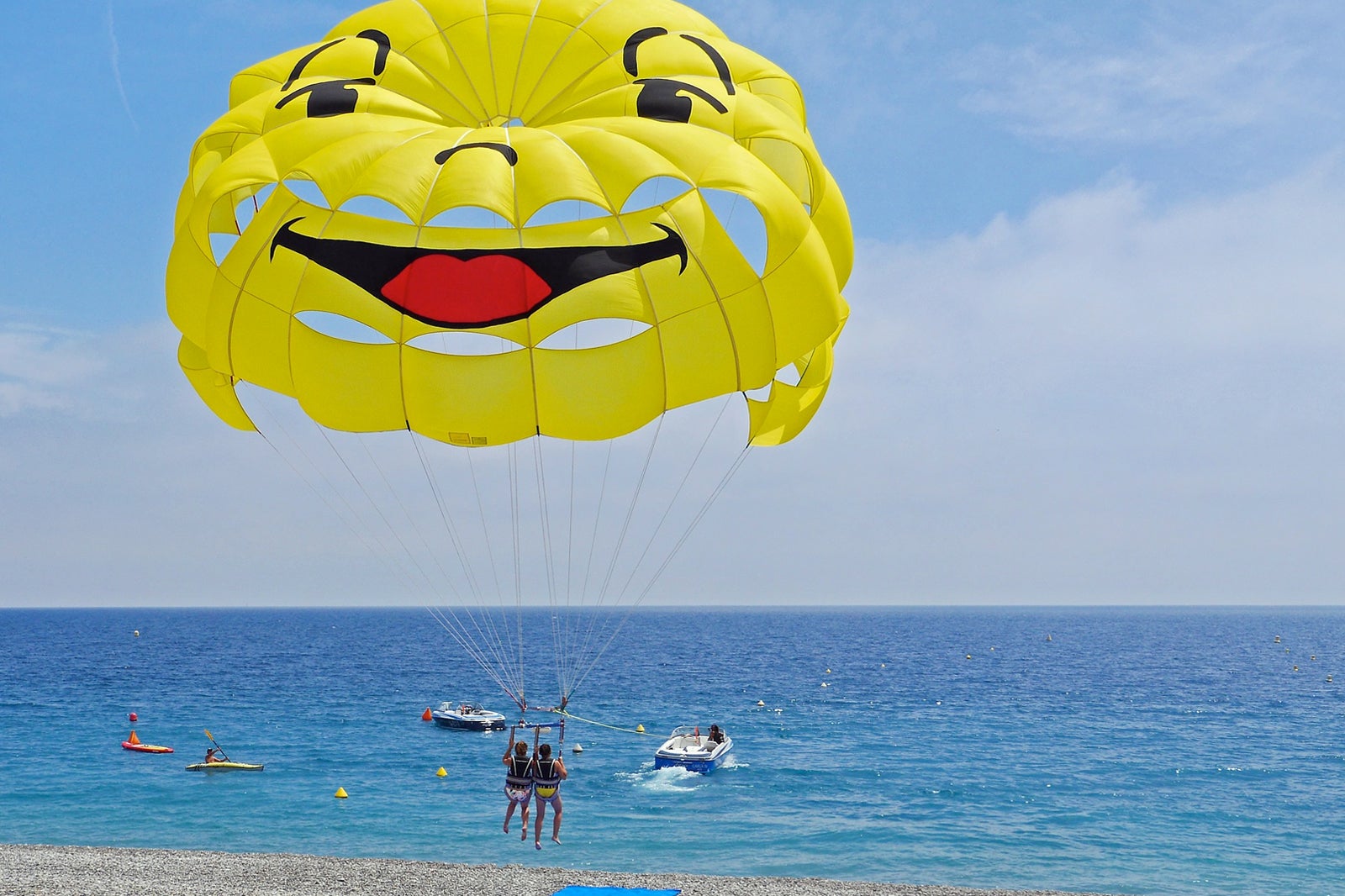 Parasailing is a common activitiy on Boracay's White Beach. Get a bird's-eye view of Boracay Island by flying with a colourful parachute pulled by a powerful speedboat.
Children over the age of 3 are allowed to join these exciting rides over the sea. There's no need to worry as, before departure, the operator teaches you the hand signal needed if you would like to end the ride. In any case, children are always accompanied by an adult, and wearing a life jacket is mandatory.
10
Build sand castles on the beach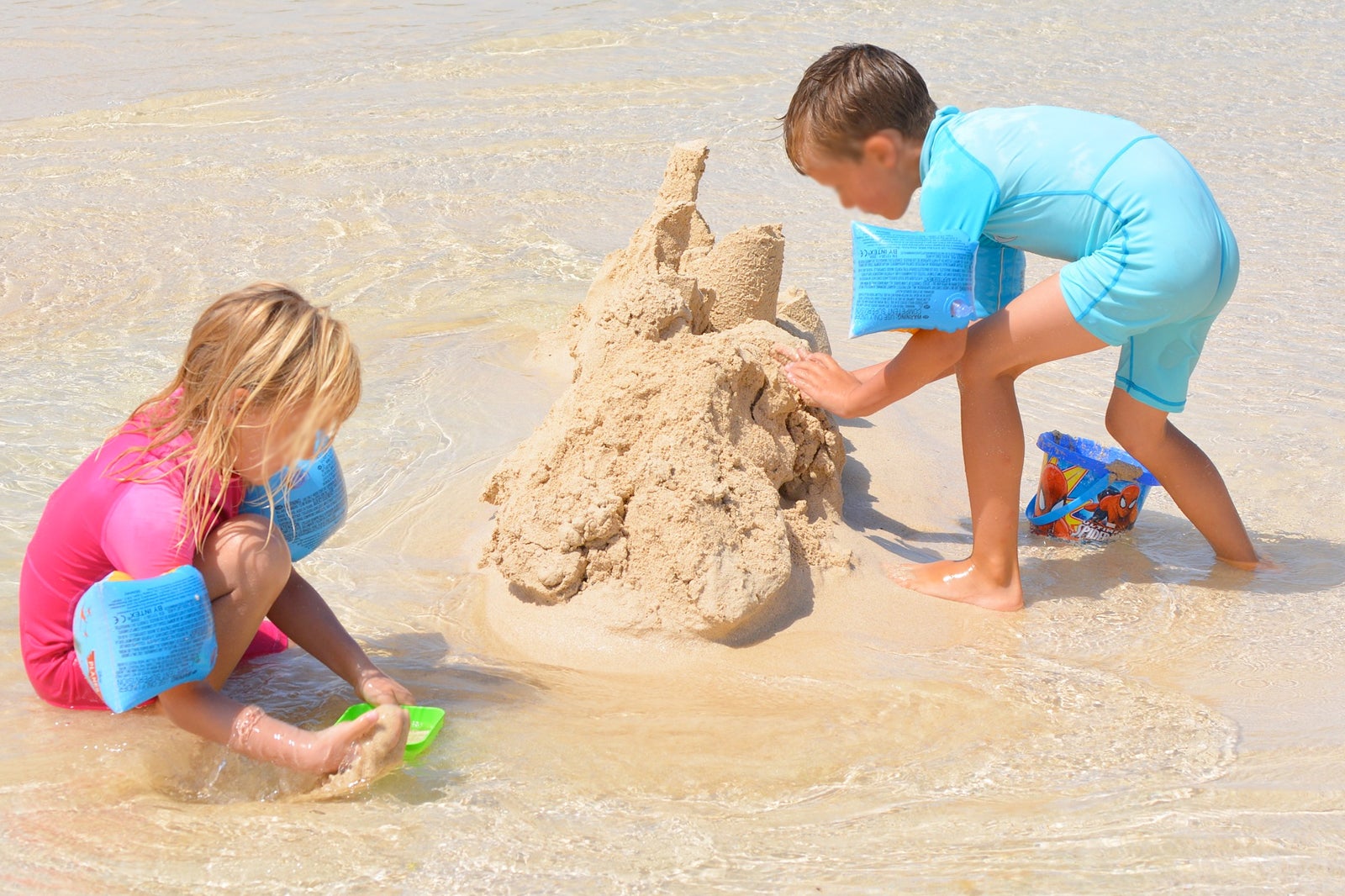 As the main attraction in Boracay is the beach, you'll certainly spend a bit of time on the sand with your children during your holiday. Talking about sand, did you know that one of the favourite activities here, for the locals, is the construction of sand castles?
It appears that the quality of the sand of Boracay makes it highly suitable for such works of art. Your first attempt may not be as beautiful as the true masterpieces built by the Filipinos, but building a sand castle gives you the time to share a pleasant moment on the beach with your children.
Back to top