Getting Around Manila
Taxi, Jeepney, Uber, Grab, Bus, LRT, MRT and Car Rental in Manila
Getting around Manila is fairly simple because of the variety of transportation options that are available. While Manila covers a vast area of about 1,475 sq km, if you include its suburbs, the city centre is concentrated on the bay shore. It's here that you'll find the historical centre – Manila Intramuros – as well as most of the tourist attractions and hotels.
Transport options in Manila include taxis, jeepneys, ride-hailing apps, buses, the Light Rail Transit (LRT), the Metro Rail Transit (MRT) and car rental. Walking is also an option for short distances, but the humid climate and a few dodgy neighbourhoods makes this the least recommended choice. Walking in the major business areas, shopping areas and tourist destinations in the centre of the city is generally safe, though.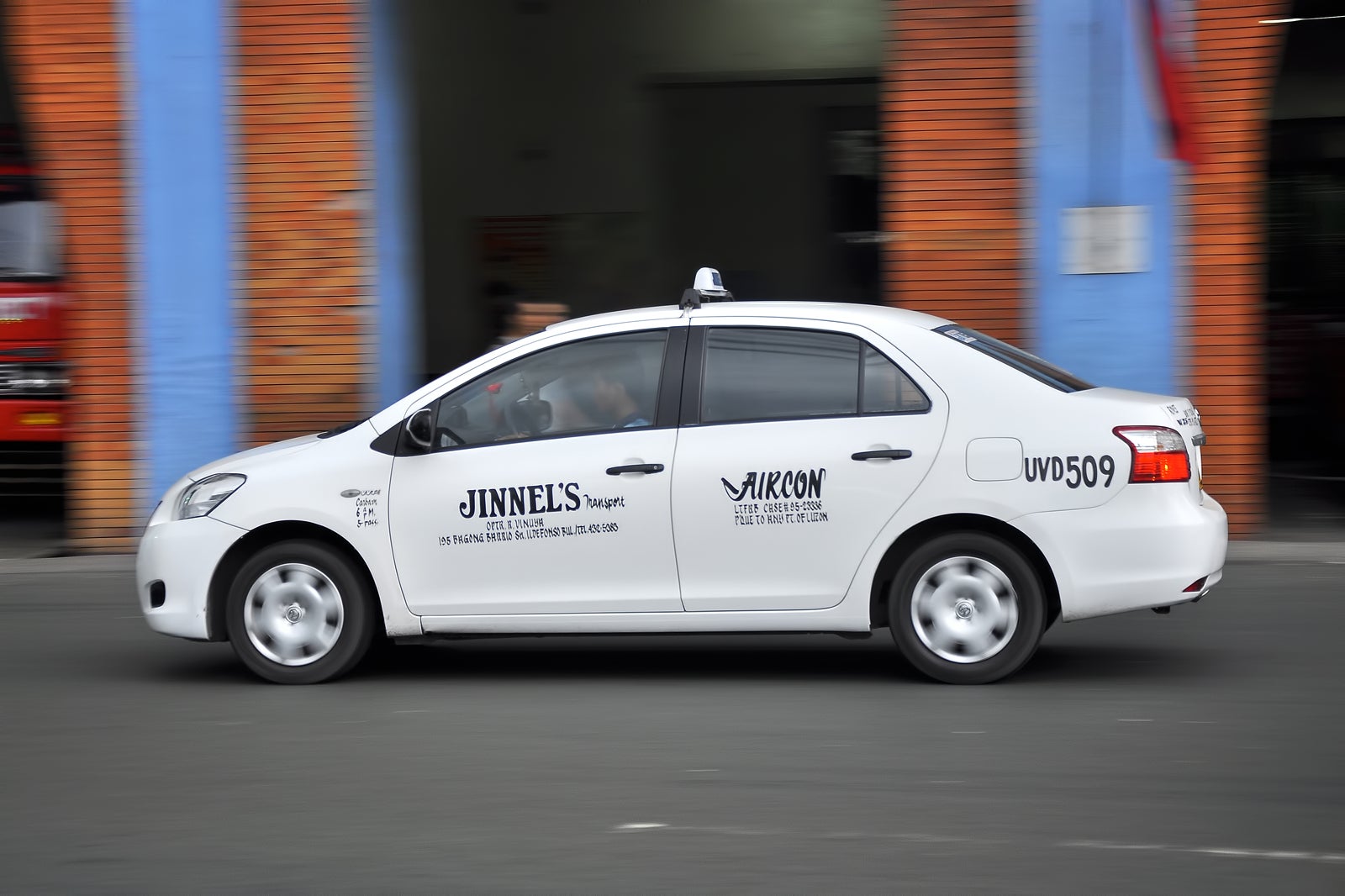 Taxis in Manila
Regular taxis are metered and air-conditioned. They unfortunately have a rather bad reputation, even among Filipinos, for forgetting to put the meter on and trying to overcharge their passengers. They're also known for not returning the correct change, so having lots of small notes on you is highly recommended. The white and green 'MGE' taxis are said to be the more trustworthy.
Ride-hailing apps like Grab are available in Manila. There's generally a small booking fee to pay – usually around 70 pesos – but the vehicles you get by using these apps are generally in good shape, more comfortable, and their drivers are generally more honest.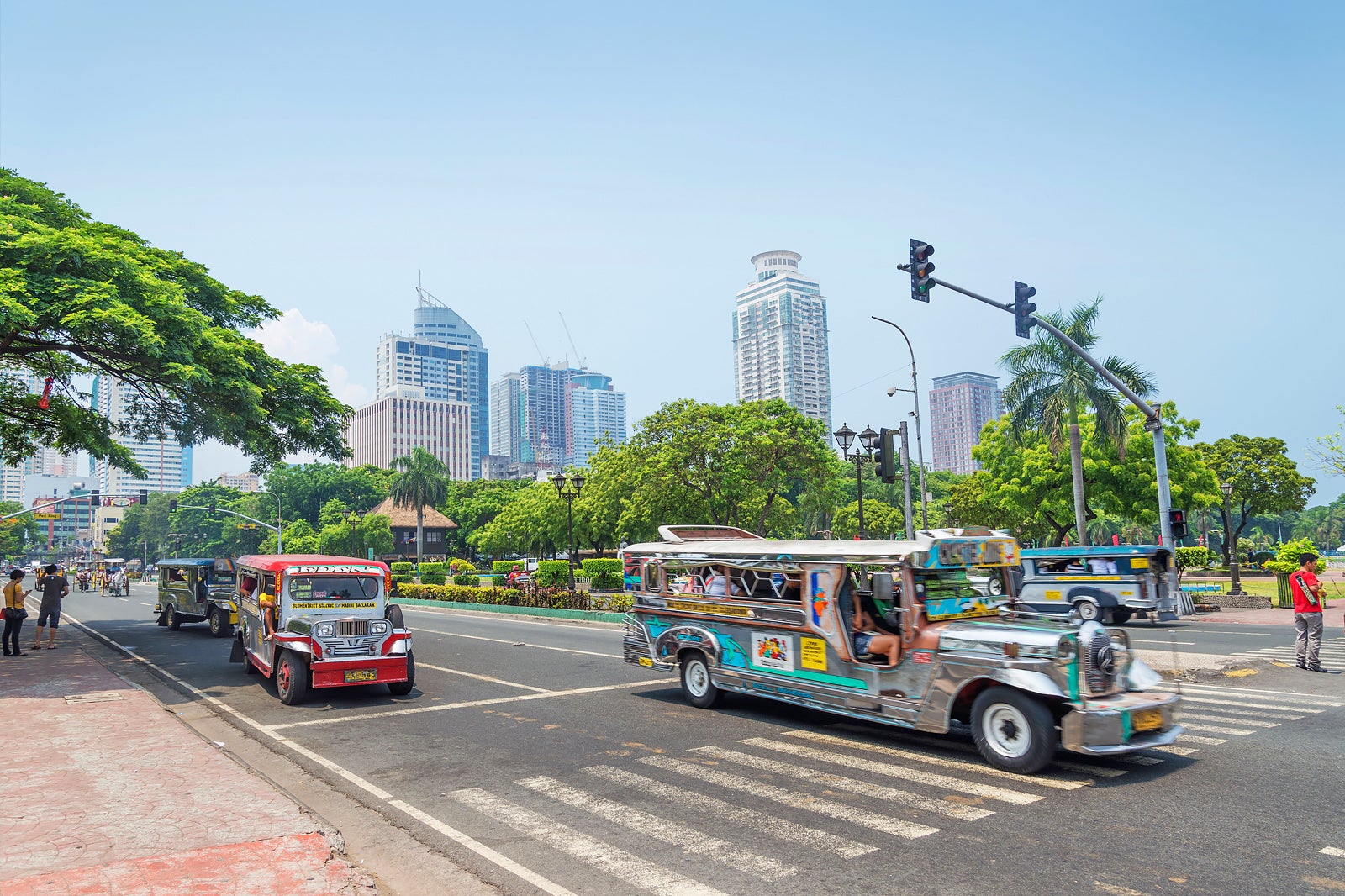 Jeepneys in Manila
Riding a Jeepney is a must-try if you come to the Philippines. These customised jeeps are the most popular means of transportation in the country. Get ready for crowded seating in these kitsch, brightly decorated vehicles that have become a symbol of the Philippines. They work like buses, so each Jeepney has a designated route. Rates are cheap, and start at about 8 pesos for a short ride.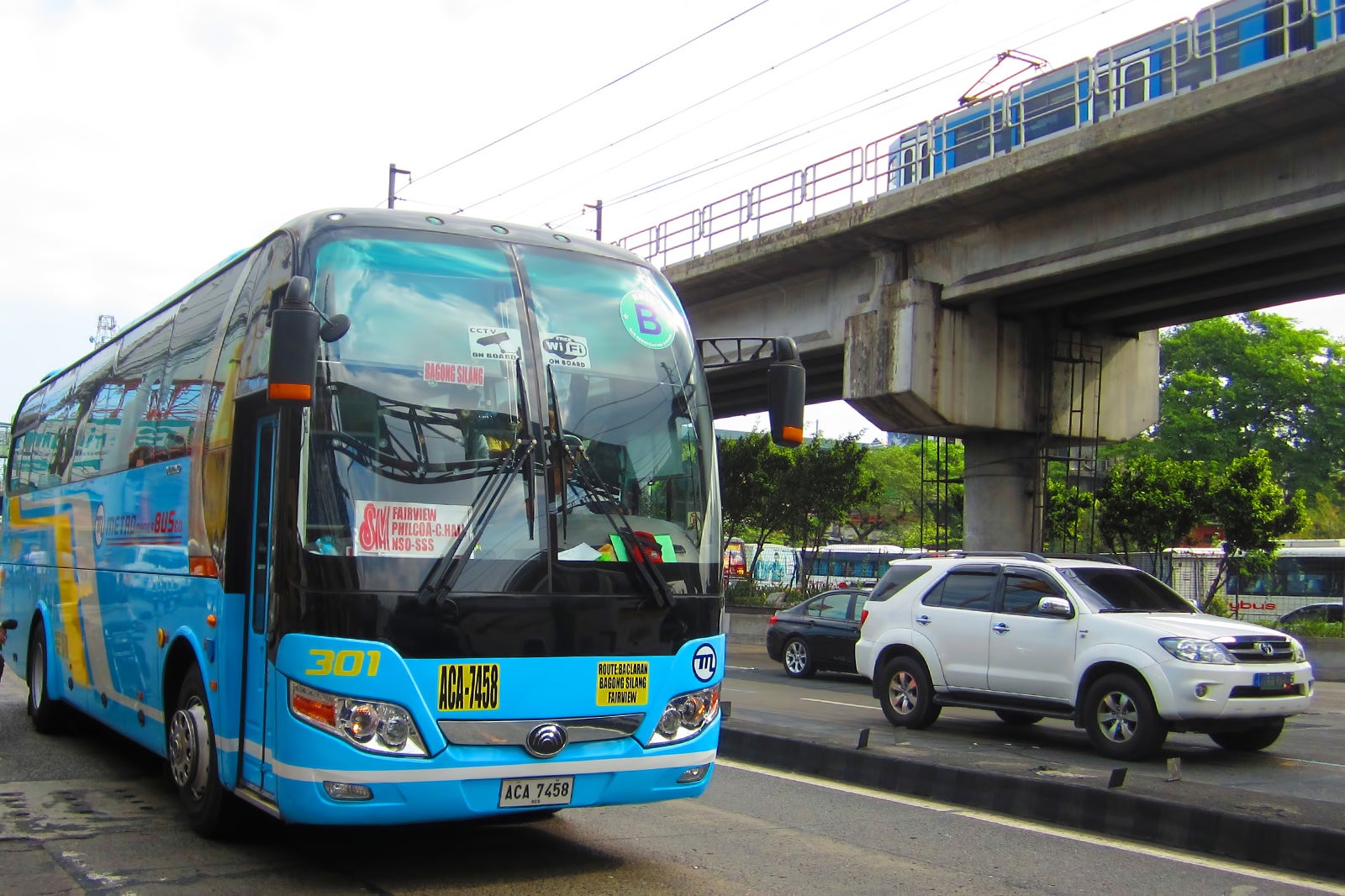 Public transport in Manila
Buses are the cheapest option for getting around Manila. As Filipinos usually speak excellent English, it's easy to get information about which bus to take to your destination. Riding the Light Rail Transit (LRT) and Metro Rail Transit (MRT) is also very affordable, but it's best to avoid it during weekday rush hours (7am to 9am and 5pm to 9pm).
It's worth mentioning that the design of most MRT and LRT stations isn't very user-friendly. They're often only accessible via a steep staircase and the escalators frequently break down.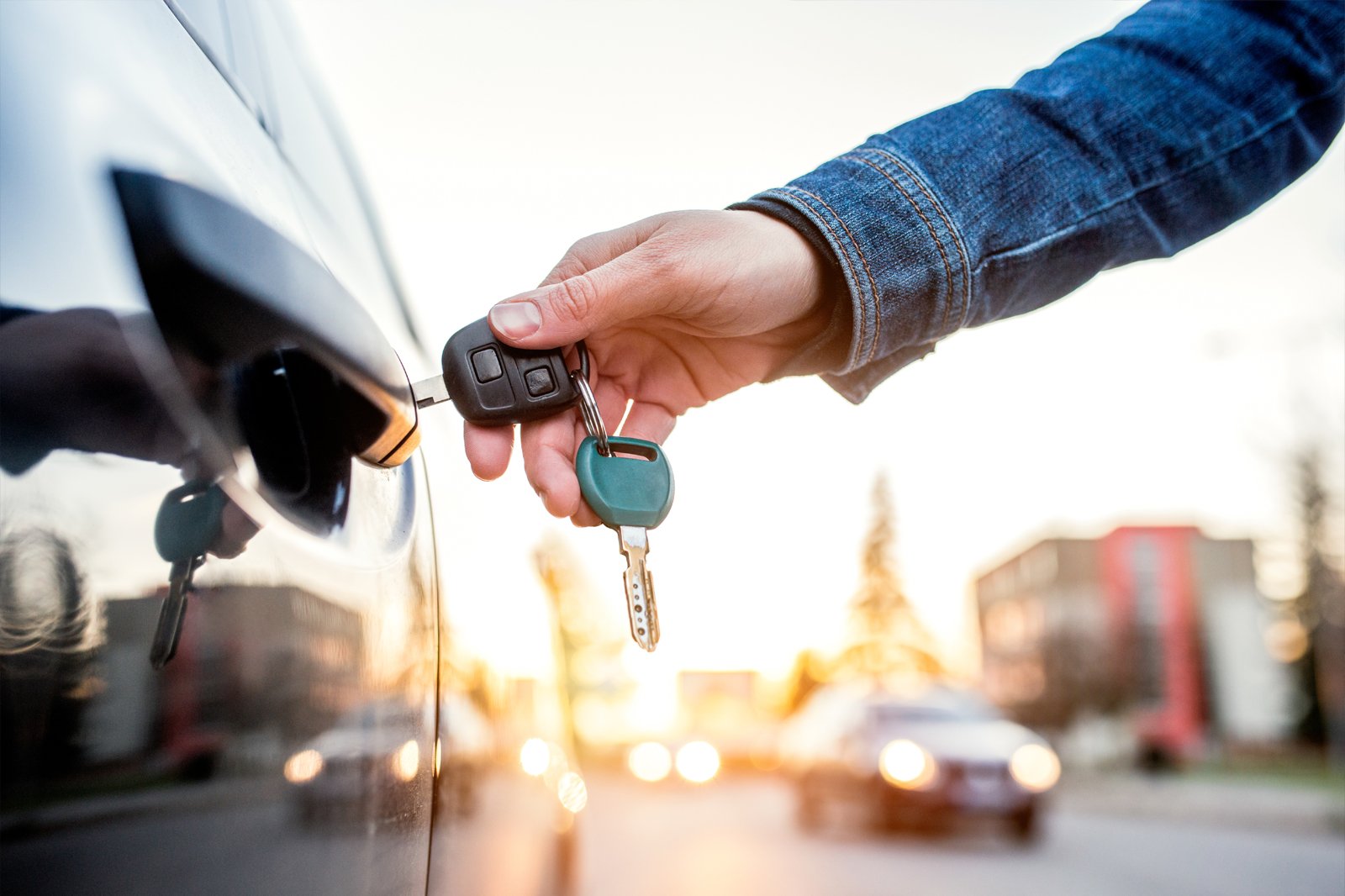 Car rental in Manila
Car rental services with a driver or self-driving are available when visiting Manila independently, and each offers its own benefits. Hiring the driver is obviously more expensive, but spares you from having to drive on Manila's roads yourself. With their local knowledge, the driver will be able to take advantage of shortcuts and alternate routes to get you where you want to go quickly and will also be more used to the traffic.
All reputable car rental companies have a desk at Manila Ninoy Aquino International Airport and others around Metro Manila. A valid international driver's licence is all that you need to rent a car in the Philippines, though some companies also demand that you have a credit card from a major brand.
Back to top