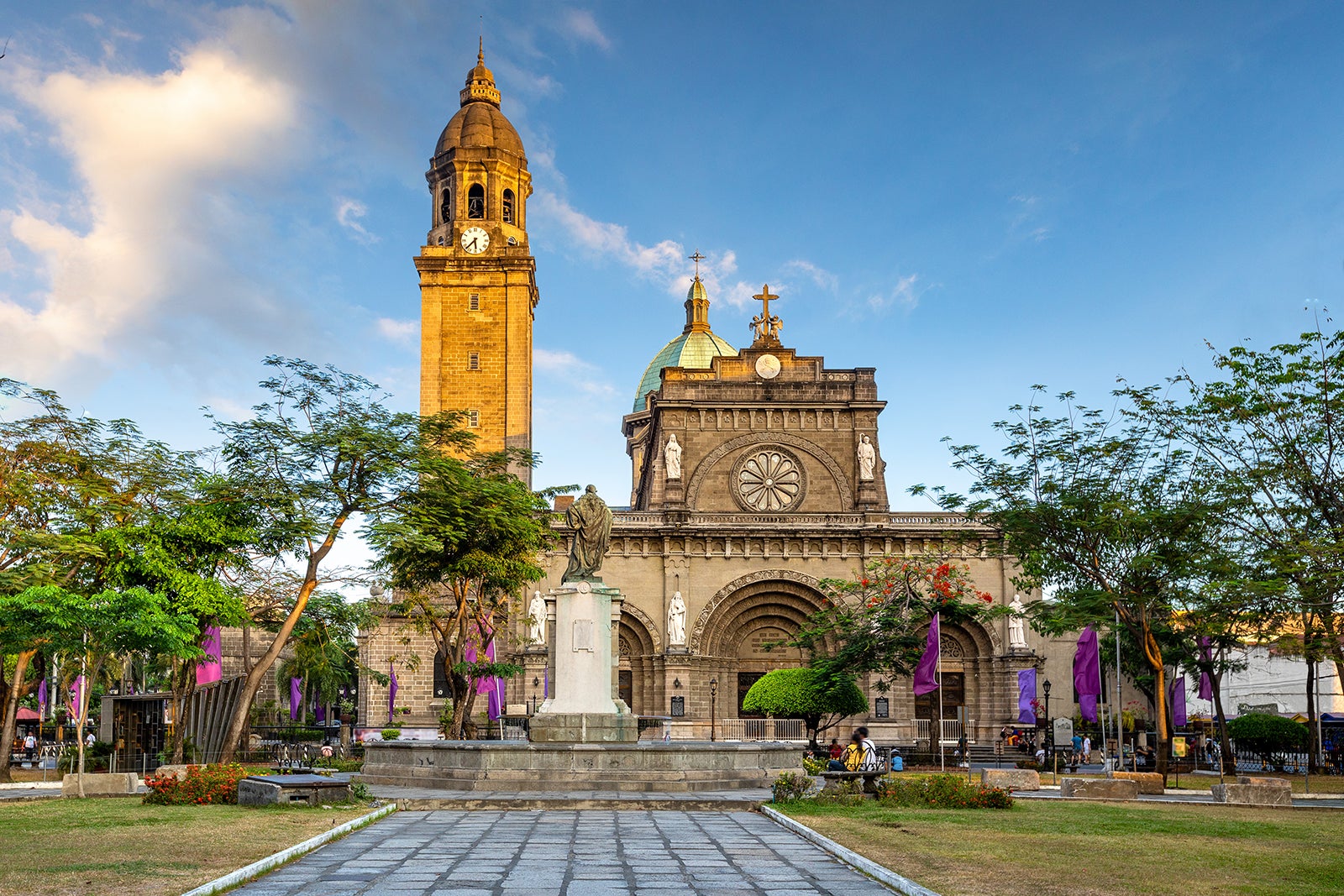 The Manila Cathedral is the most recent version of the long-standing Church of Manila. Built from 1954 to 1958 under the supervision of Filipino architect Fernando H. Ocampo, after the previous structure was flattened in the Second World War, it's a masterpiece of architecture. Every detailed wall carving, door, panel, portal and even its attractive stained glass has its own story.
The cathedral serves both as the Prime Basilica of the Philippines and the highest seat of the archbishop in the country. It's the final resting place for former prelates who have served the Archdiocese of Manila and was also used as a venue for requiem mass for former President of the Philippines Corazon Aquino.
Manila Cathedral - one of the highlights of 16 Best Things to Do in Manila (Read all about Manila here)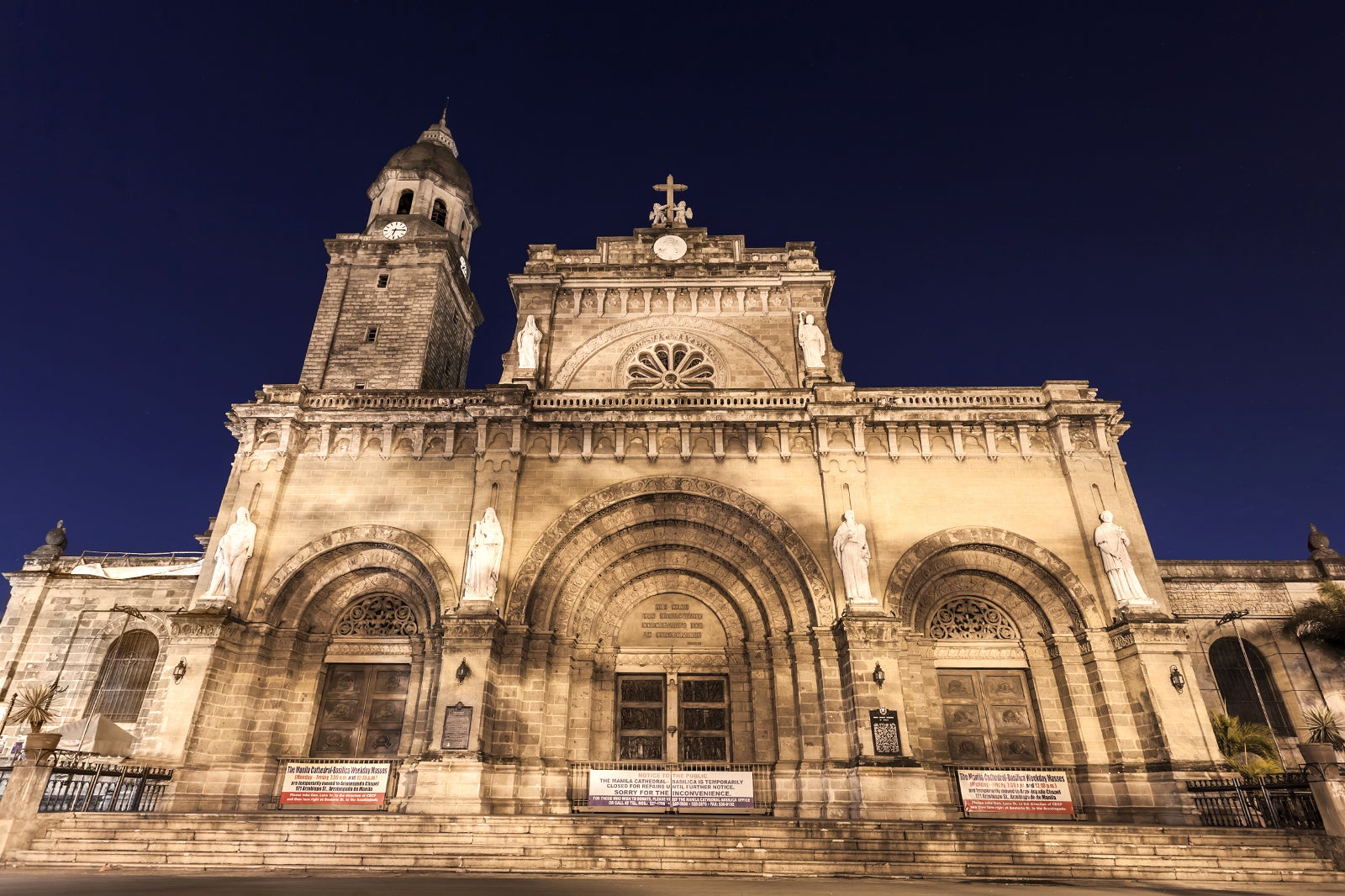 Highlights of Manila Cathedral
The main façade of Manila Cathedral is adorned with statues of famous saints sculpted in Roman travertine stone. The main altar is supported by pillars representing St. Catherine Labourne, St. Lawrence of Brindisi, St. Pius V and St. Leo IX. The tabernacle of the main altar represents Mary in the act of receiving the body of Jesus from the hands of St. John and the altar communion rail consists of fine rosette orange, cream and white marble.
To the left side of the main altar is the Episcopal Throne, which is the seat of the Archbishop of the Archdiocese of Manila. It's made of the richest marble from Carrara, Italy. The crypt, located below the main altar, shelters the mortal remains of past archbishops of Manila.
There are 134 stained-glass windows throughout the whole structure. The central door is also remarkable, with important episodes in the history of Manila Cathedral artistically reflected on it. The church's Neo-Romanesque artistic look makes it a favourite venue for weddings and other Catholic celebrations. It also attracts visitors, who can buy religious souvenirs from the ground belfry.
Manila Cathedral
Location: Beaterio St, Cabildo St, Intramuros, Manila, 1002 Metro Manila, Philippines
Phone: +63 (0)2 527 3093
Back to top