Spiral Restaurant is located in Sofitel Philippine Plaza and offers one of the best-known buffet spreads in the country. The restaurant features an interactive gourmet dining experience with 21 ateliers that give you a taste of dining in 21 different countries in a single place.
They have breakfast, lunch, and dinner buffets. If you like free-flowing champagne and wine, it's worth it to splurge a few hundred pesos more. It's worth noting that the price does tend to go up during special holidays such as Christmas and New Year.
Spiral Restaurant - Manila - one of the highlights of 10 Best Restaurants in Manila (Read all about Manila here)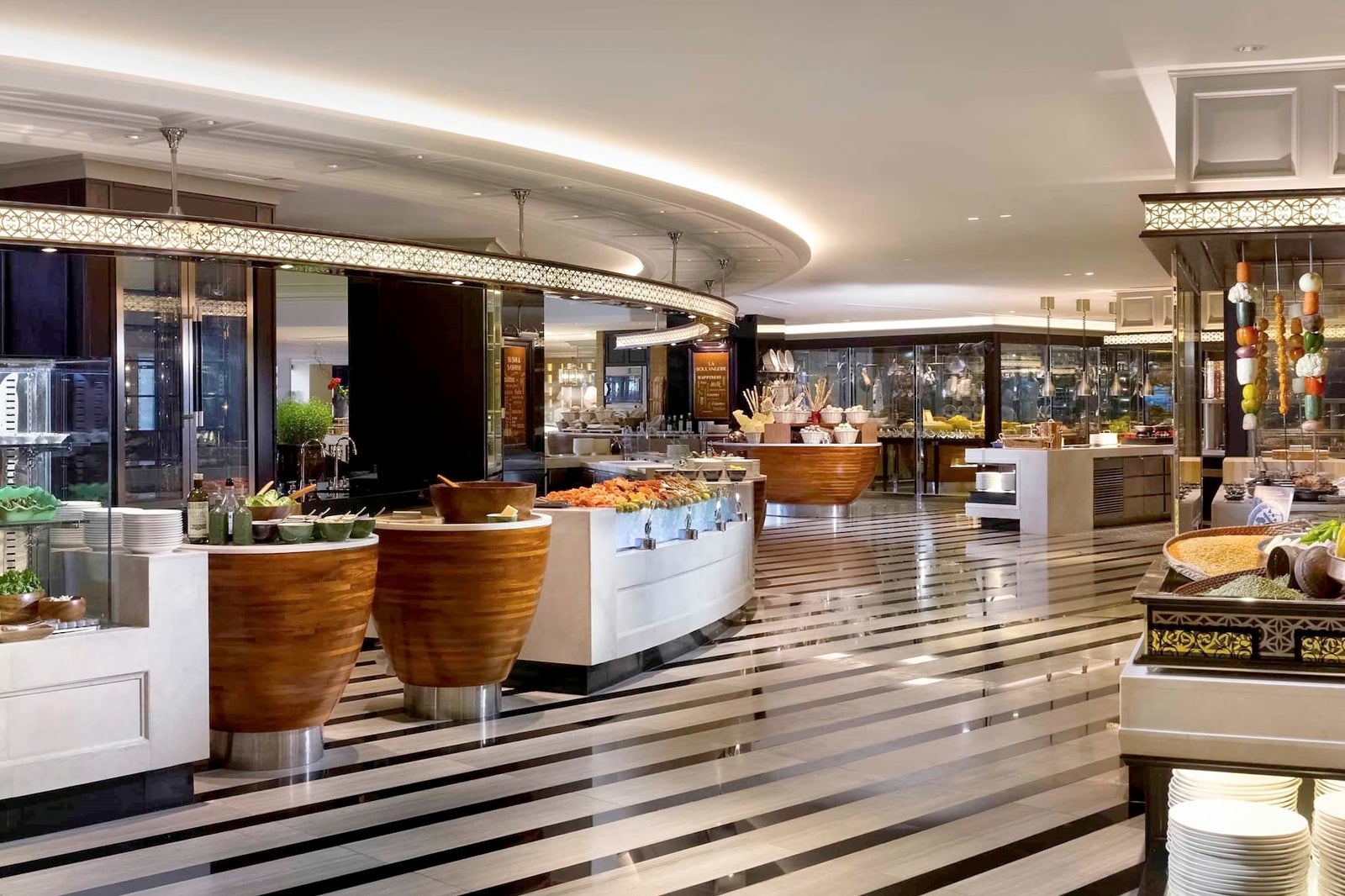 What to eat at Spiral Restaurant
Spiral Restaurant offers an amazing array of food in an elegant dining environment. At the front of the dining area is a list of all the ateliers and what they offer, from the French station to the Japanese hot and cold stations. A basket of fresh olive bread is provided as soon as you sit down, and it goes so well with butter. Don't eat too much though, as you'll need room for the sumptuous steak, oysters, crabs, ramen, sushi, noodles, caviar, pasta, roasted chicken, wood-fired pizza, dim sum, and a whole lot more.
A definite standout for us is the cheese room, that alone is worth the buffet's price. Their Filipino station is also an interesting stop. Where else can you try balut (fertilised egg) and crocodile adobo in a fine-dining setting? Spiral Restaurant's open kitchen concept gives you a chance to interact with the chefs and watch as your food is prepared and cooked right in front of you – an interesting experience in itself.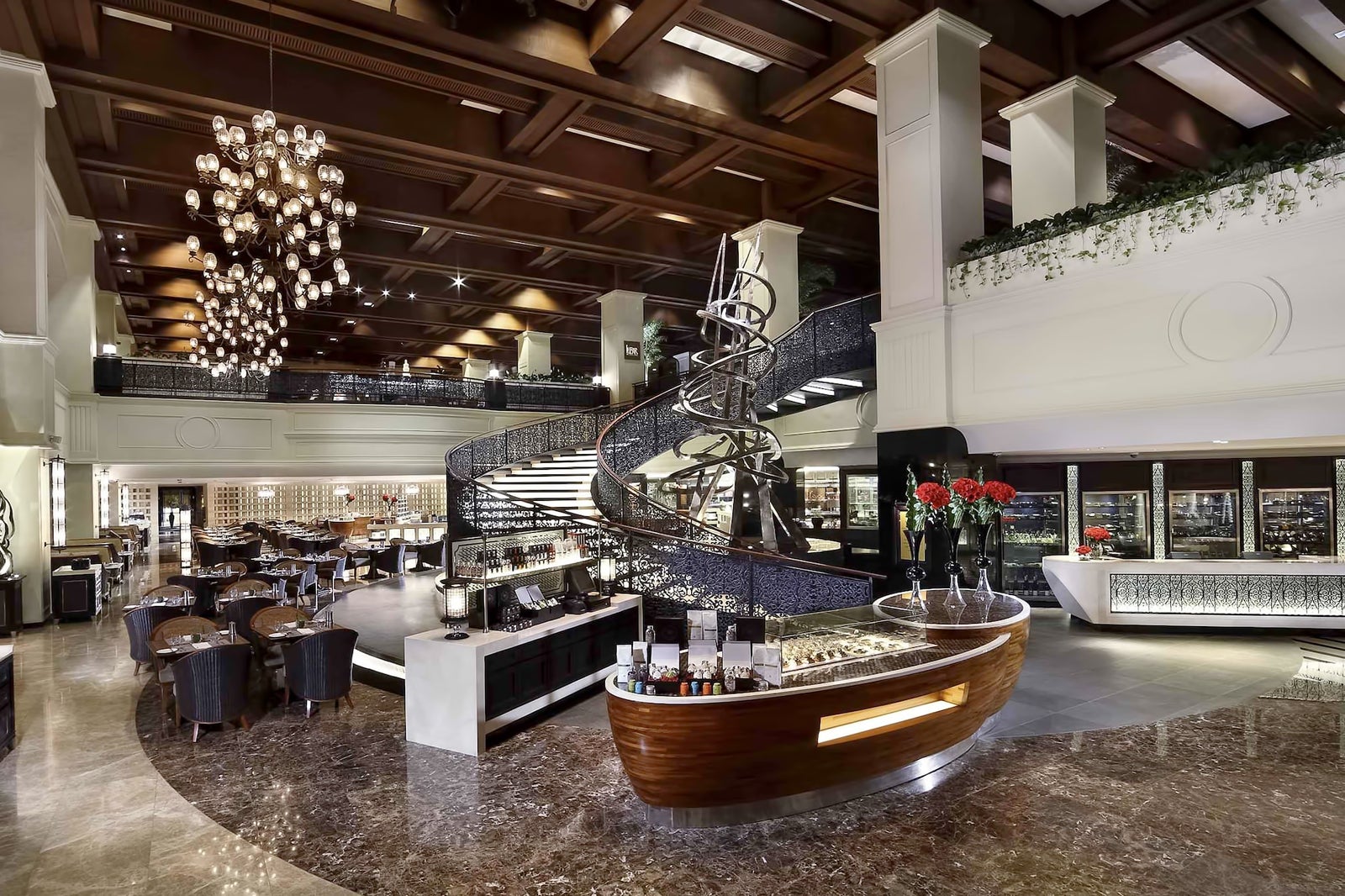 Spiral Restaurant - Manila
Location: Sofitel Philippine Plaza Manila, CCP Complex, Roxas Blvd, 1300 Pasay, Metro Manila, Philippines
Open: Daily from 6.30am to 10.30am, from 12pm to 2.30pm and from 6.30pm to 10.30pm
Phone: +63 (0)2 573 5555
Back to top