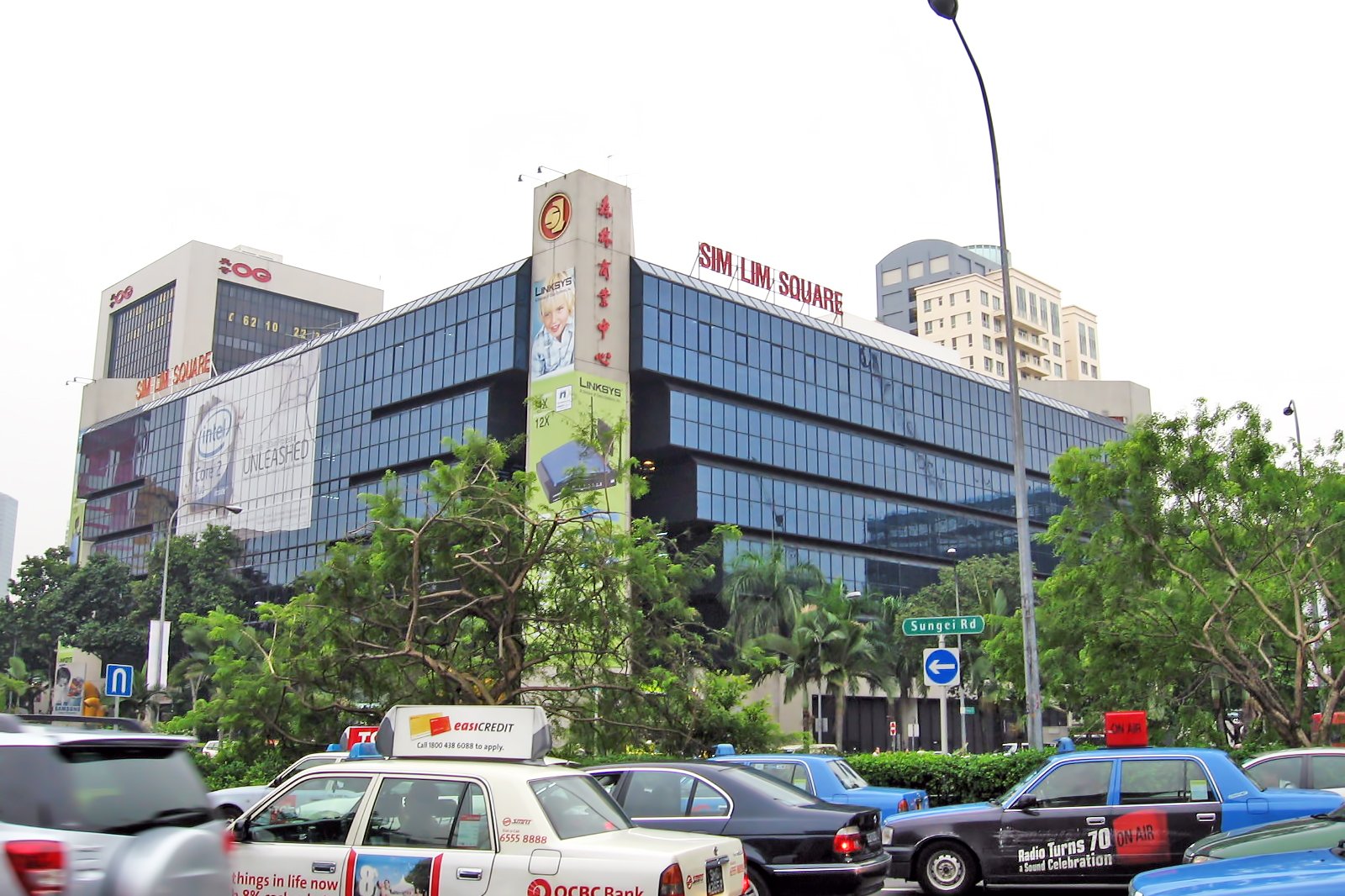 Sim Lim Square is Singapore's biggest IT mall. The mall stocks everything electrical, ranging from televisions, video systems and camcorders to mobile phones and computers. Whether you're in the market for a brand-new purchase, a second-hand bargain or to repair an existing piece of technology, Sim Lim Square is the place to visit.
Singapore visitors flock to this mall to snap up a product or gadget that is usually a fraction of the price of what they would pay back home. There are plenty of authorized dealer shops selling brands such as Sony, Canon and JVC and lots of variety in price. When you arrive, grab one of the many shop brochures and see what the latest deals are – it pays to shop around at Sim Lim Square and bargain for the best price.
Sim Lim Square - one of the highlights of 12 Best Places to Go Shopping in Bugis and Kampong Glam and 6 Best Places to Go Shopping in Little India (Read all about Singapore here)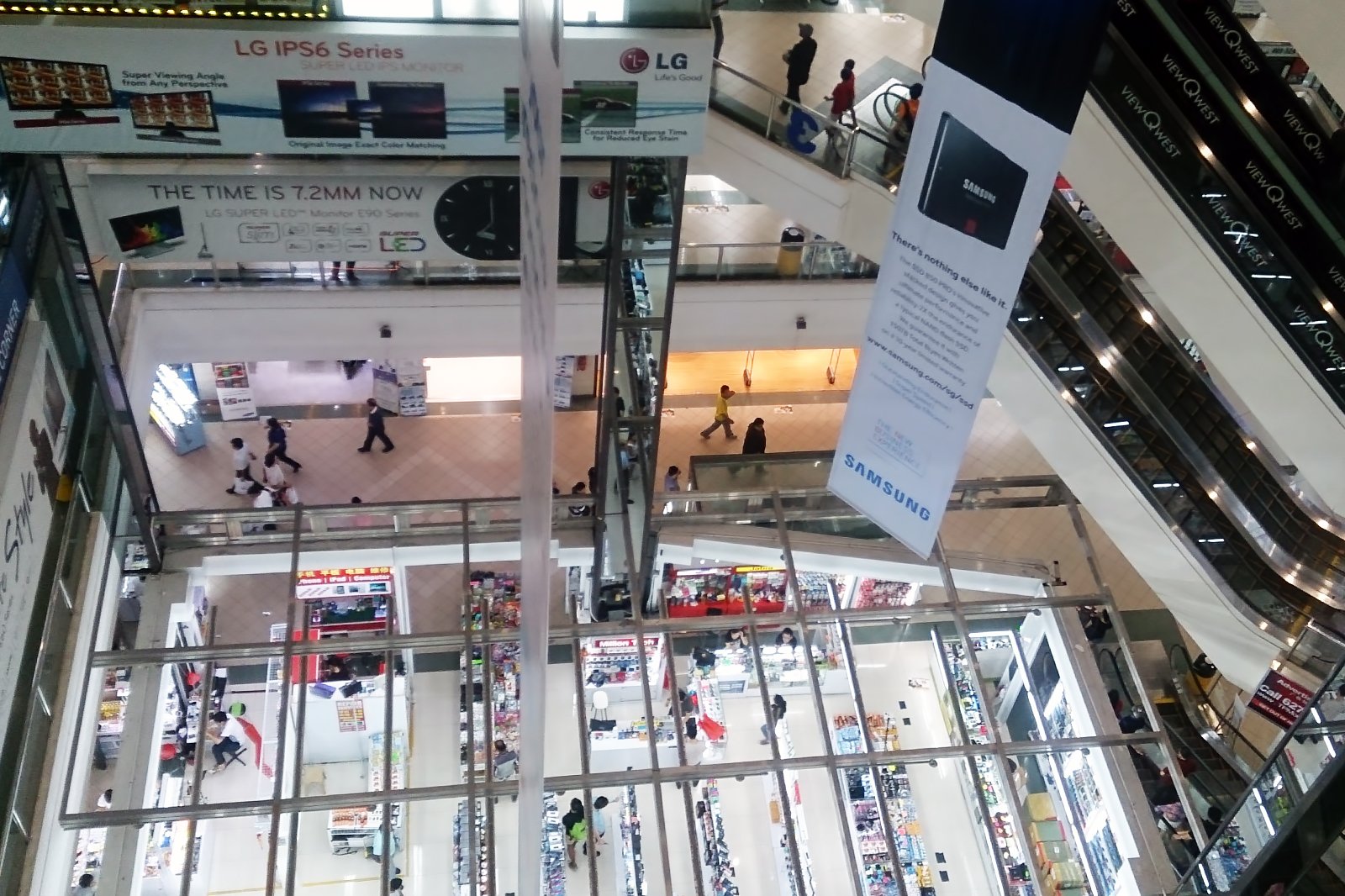 Sim Lim Square is packed full of electrical products spread over a 6-storey space roughly divided by products. The first level houses Pro-AV equipment and high-quality home entertainment goods plus SLR cameras. IT items are on the third to sixth levels which are constantly bustling with shoppers in the market for a high-end Laptop or tablet PC.
This is also the place to come if you want to get a computer built from scratch or an existing one repaired.
Computers
Cybermind Computer House
PC Man IT Solutions
Sun PC
Unicell International
Worldwide Computer Services
Cameras & Accessories
Alan Photo Trading
Cameratalk
Memory World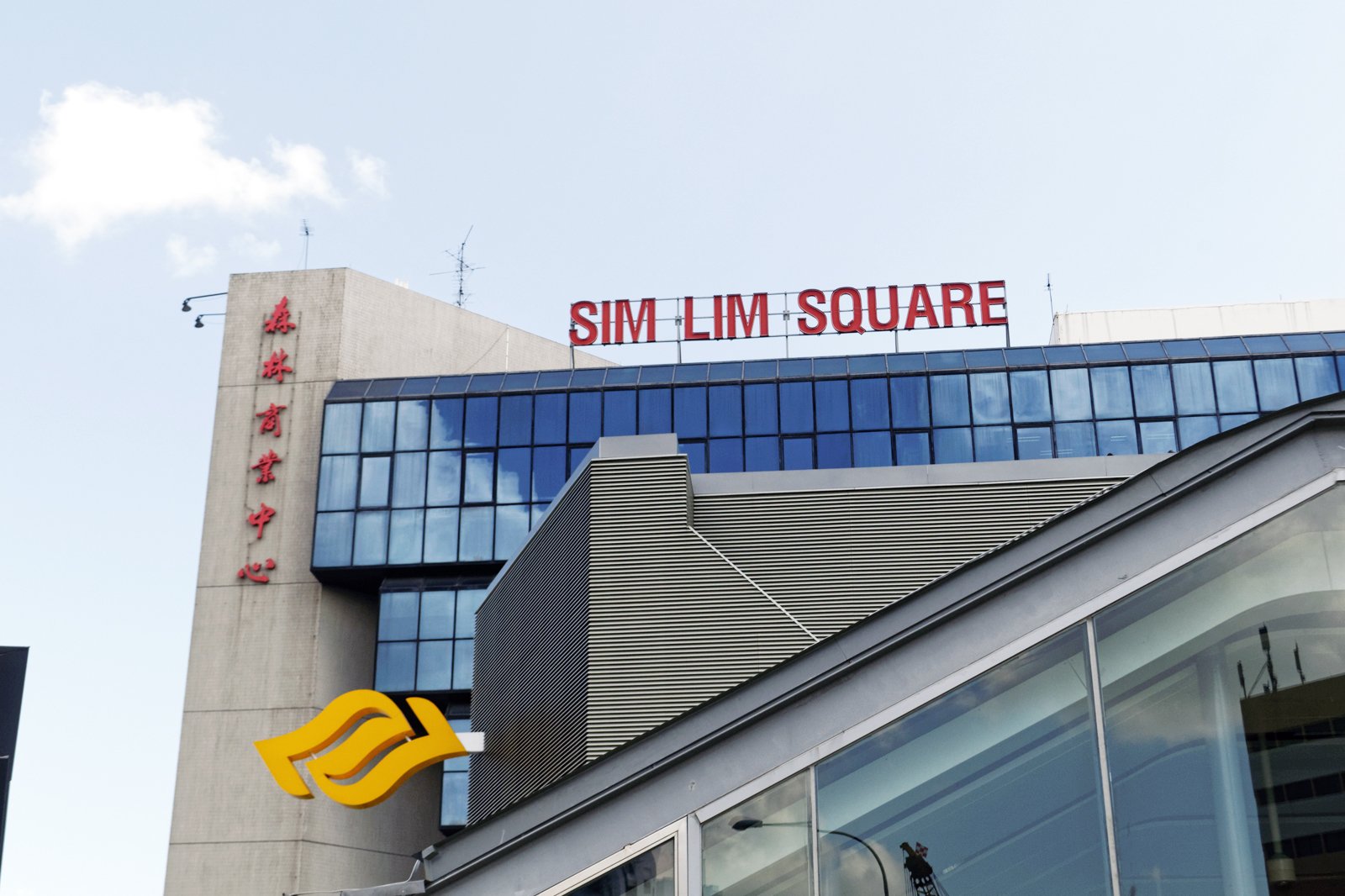 Dining at Sim Lim Square centres around a food court hidden away in the basement of the mall, which serves up a wide range of hawker style dishes. Cuisine is mainly Asian and delivered in a fast-paced and easy environment, at very low prices.
This is not the place for fine dining or even café culture – think Asian fast food in a busy environment, with clean, basic seating arrangements.
There is a seemingly never-ending stream of genuine competitions taking place at Sim Lim Square, mostly lucky draws with prizes including cars, cash, and computers. There is free Wi-Fi throughout the mall and featured products that are on special offer are listed in the Sim Lim Square brochure.
Sim Lim Square also operates a STARetailer pledge where outlets with the star sign have pledged to not sell products above the recommended retail prices and to provide a clear, polite and honest service to customers. Look for the poster in the shop window featuring the STARetailer logo.
Sim Lim Square is within walking distance of Bugis MRT and Little India MRT at 1 Rochor Canal Road. Although the mall is open daily, it's best avoided at weekends when it can become very crowded. There is a buyer's guide available at the mall to help you get the best out of your trip. The centre can appear haphazard in layout so make sure you grab a guide before you start your shopping.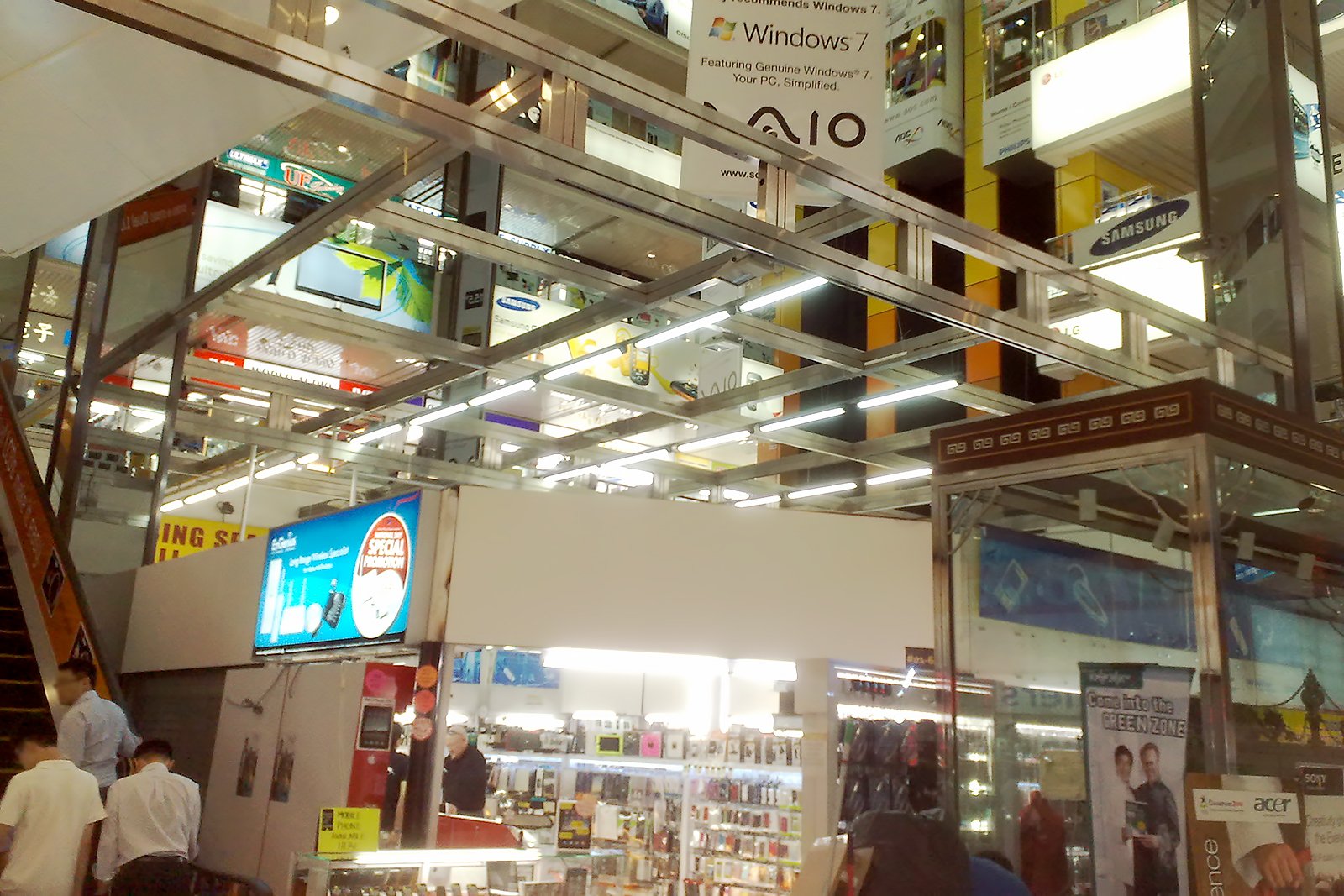 Sim Lim Square
Location: 1 Rochor Canal Road, Singapore 188504, Singapore
Open: Daily from 10.30am to 9pm
Phone: +65 6338 3859
Back to top