Jeju Information
Jeju Travel Guide
Our Jeju information includes ways of getting to and around this South Korean island, as well as basic tips for you to make the most out of your holiday. With a mild climate and dozens of natural attractions, Jeju attracts travellers looking to escape the city life for a romantic getaway in South Korea.
As Jeju gets most of its revenue from the flourishing tourism industry, many resorts and places of interest come at a high price. The good news is there are plenty of local restaurants and hotels that are reasonably priced, especially during off-peak seasons.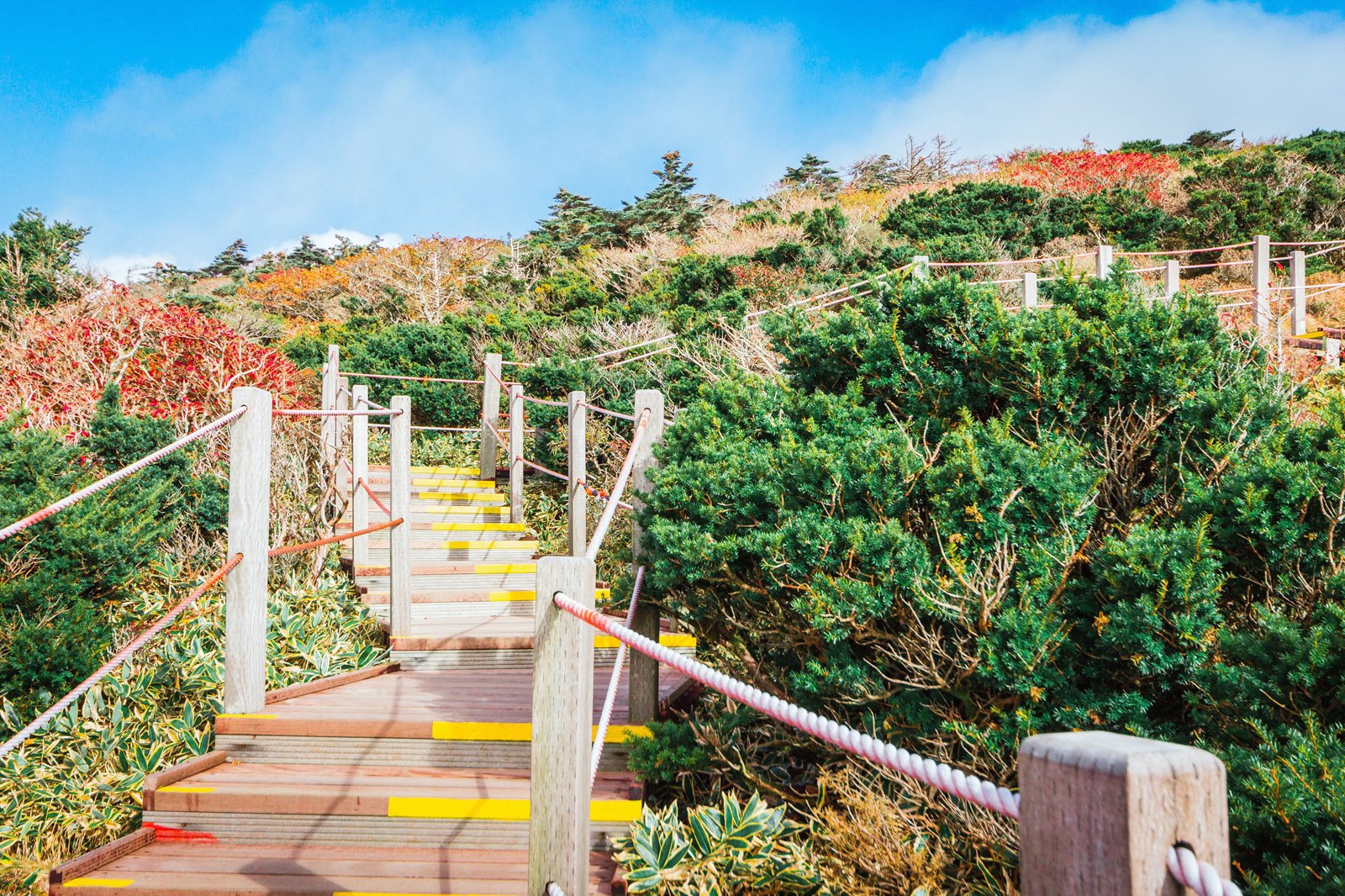 Jeju experiences a mild sub-tropical climate, with temperatures being moderate almost all the year round. The island, being right between the sub-tropical and moderate climatic zones, is expected to be a little cold during winter, with snowfall at some areas towards the north.
You won't find extreme climatic conditions because of the warm sea currents in Jeju. During the summer months, temperatures can go up to 28°C. Jeju also enjoys a rather warmer autumn than other areas in South Korea.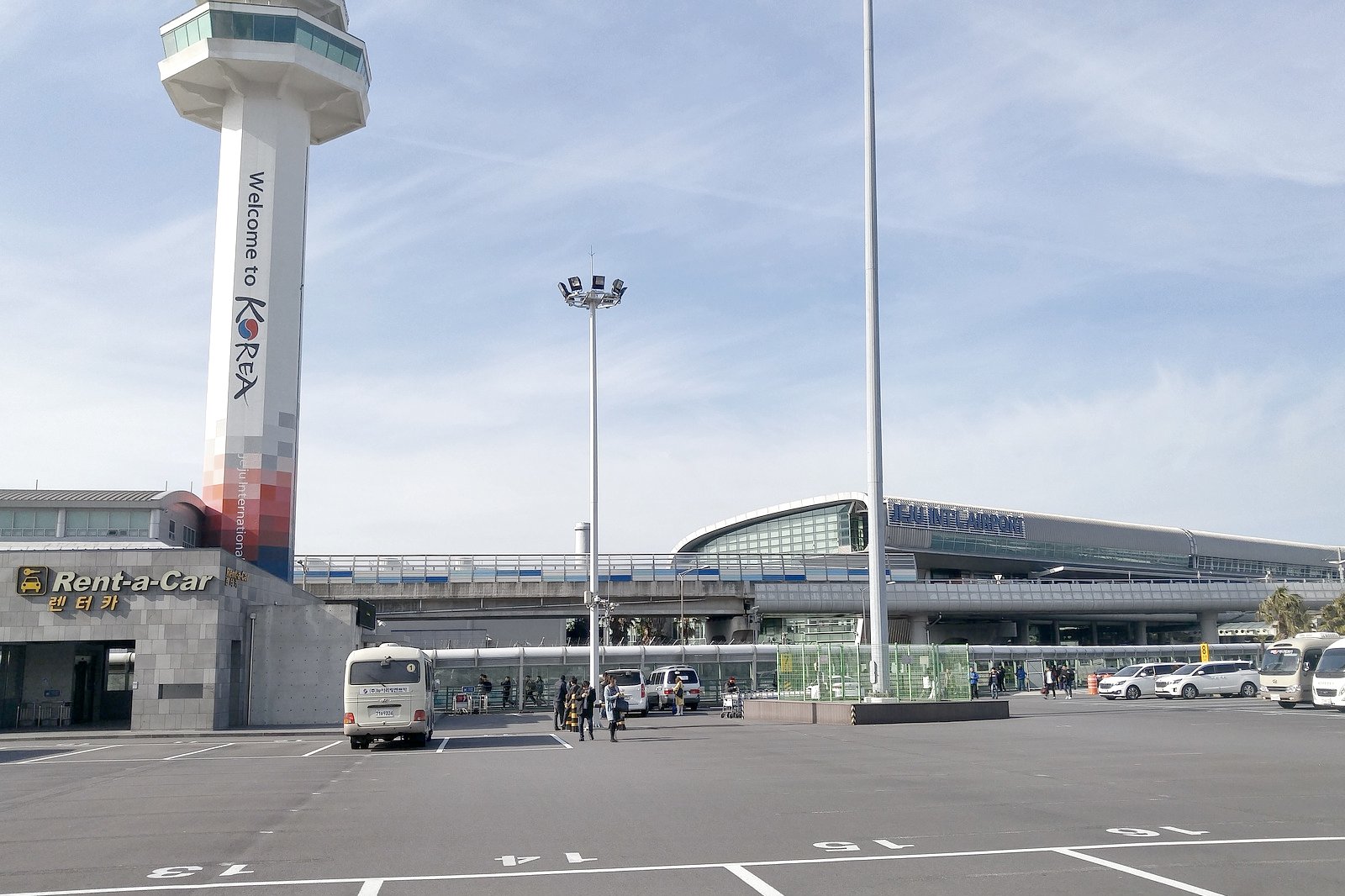 Getting to Jeju is relatively easy as the island is connected to the mainland by air and sea. Jeju International Airport receives regular flights from Busan and Seoul, as well as international destinations such as Tokyo, Shanghai, and Beijing.
Ferry and boat services are available if you want to travel on a modest budget. While this method of travelling is slower and plies on an overnight journey, boats are much cheaper compared to flights.
A ferry from Busan to Jeju takes about 11 hours and costs around 40,000 won for the lowest category. If you're departing from Mokpo, the journey costs about 20,000 won and takes 6 hours of travel time. You can also board a ferry to Jeju from Wando (3 hours) and Incheon (15 hours).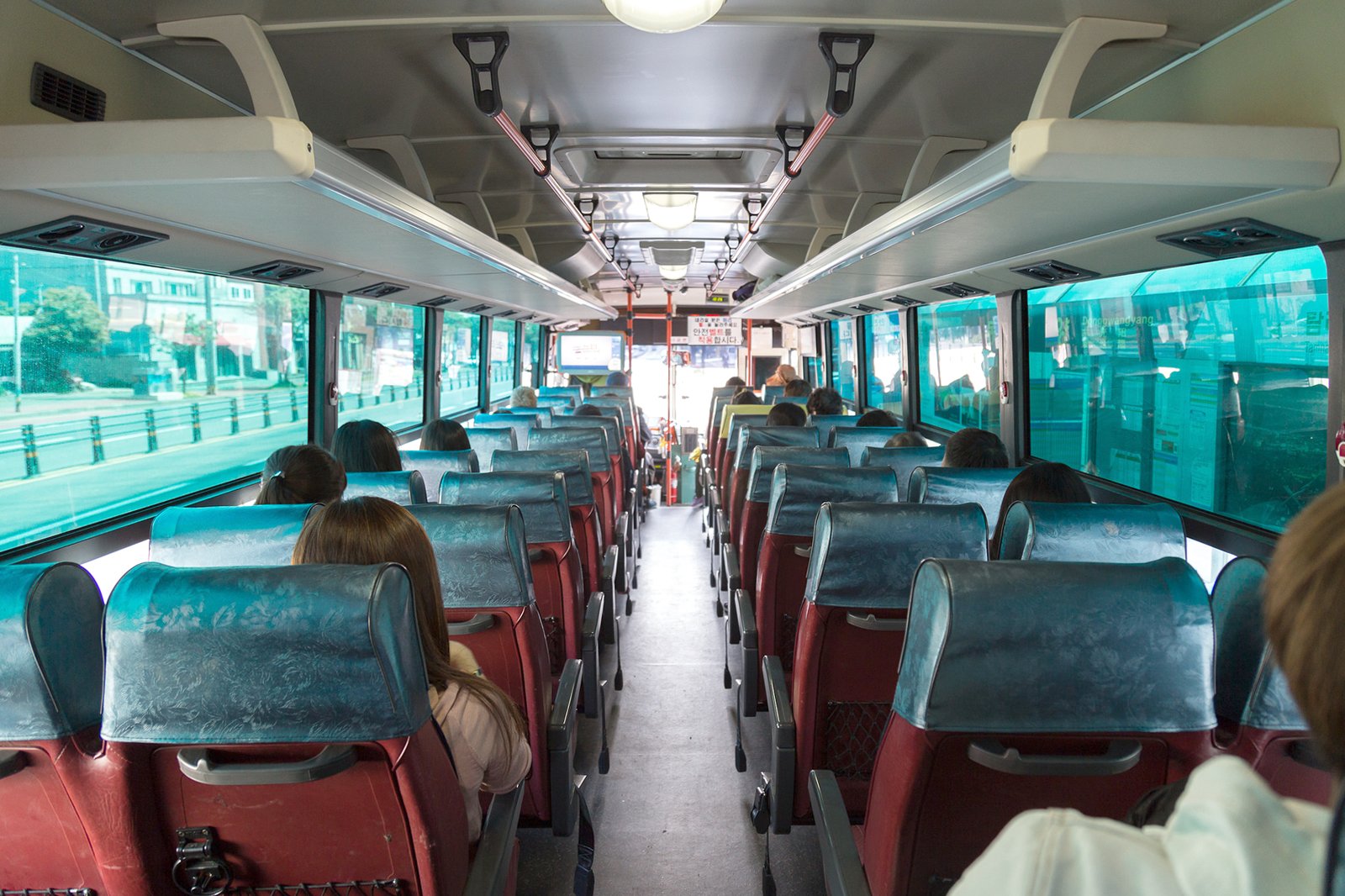 There are several ways of getting around Jeju – if you're staying near the beach, it's recommended that you cover the island on slower means of transport, like bicycles or motorbikes. Buses and taxis are also popular options for travelling within Jeju.
Buses
Local buses frequently travel between the city centre and airport, as well as along the coastal road. Parts within Jeju are well connected to each other by a distributed network of local buses. Buses in Jeju also provide a rather economical way of getting around on the island.
Car/Motorcycle Rentals
Jeju has relatively pleasant road conditions, making it safe for tourists to drive on the island. You can hire a car (complete with an English-speaking chauffer) for about 70,000 won per day. A cheaper alternative is to rent a motorcycle, which costs about 30,000 won.
Bicycles in Jeju
If you're staying within the city centre or beach area, cycling is a good way of getting around Jeju. The mild weather and safe traffic make for a comfortable experience on the island. Renting a bicycle in Jeju costs between 10,000 won and 15,000 won per day.
photo by Laurie Nevay (CC BY-SA 2.0) modified
Back to top