The Beitou Hot Springs present the densest concentration of spa resorts in Taiwan, taking full advantage of the geothermally-heated water running through Taipei's most northerly and most mountainous district. Popularly believed to have healing properties, the sulphurous spring water has been drawing tourists for over a century and is one of Taipei's most famous attractions.
The volcanic activity in Beitou was first exploited when Taiwan came under Japanese rule in 1895, following the First Sino-Japanese War. Initially, it was the sulphur which was of primary interest, but it was quickly realised that the springs themselves would make a great sanitary resort similar to those prevalent in Japan. From as early as 1896 to the present day, spas have sprung up along the valley, particularly around Beitou Park, to make use of this remarkable natural resource.
Beitou Hot Springs - one of the highlights of 19 Best Things to Do in Taipei (Read all about Taipei here)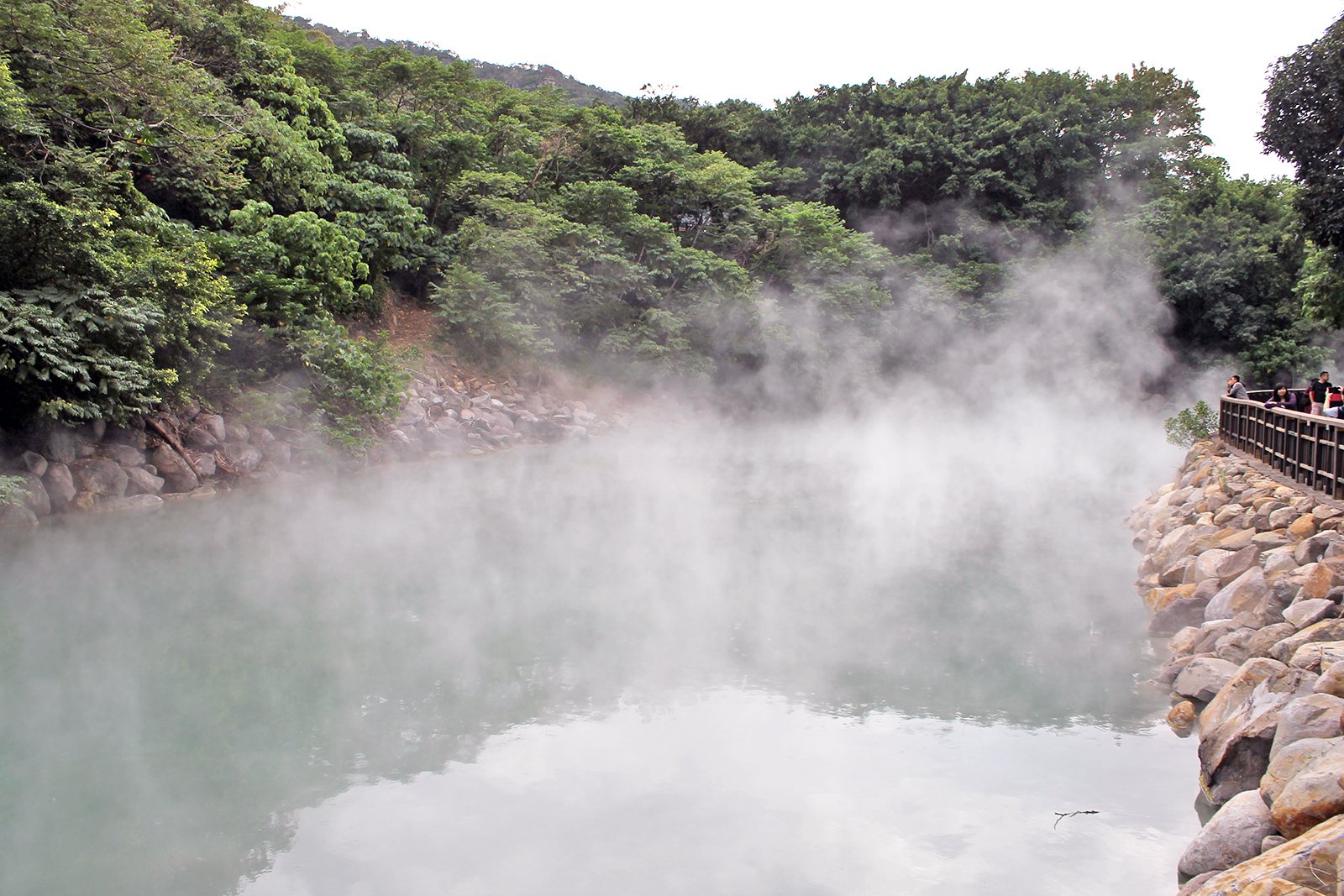 The water of the Beitou Hot Springs is slightly acidic, has a distinctive 'rotten eggs' smell, and is generally at a temperature of between 37°C and 40°C. This creates a mist above its surface, which shrouds the entire valley, particularly on cold days. Further upstream is the appropriately named Hell Valley (sometimes known by the tamer and more scientifically-accurate name of Geothermal Valley), where the water temperature is consistently as high as 100°C and the natural springs visibly roil and boil. Naturally, this is much too hot to bathe in, but it's a remarkable sight to behold.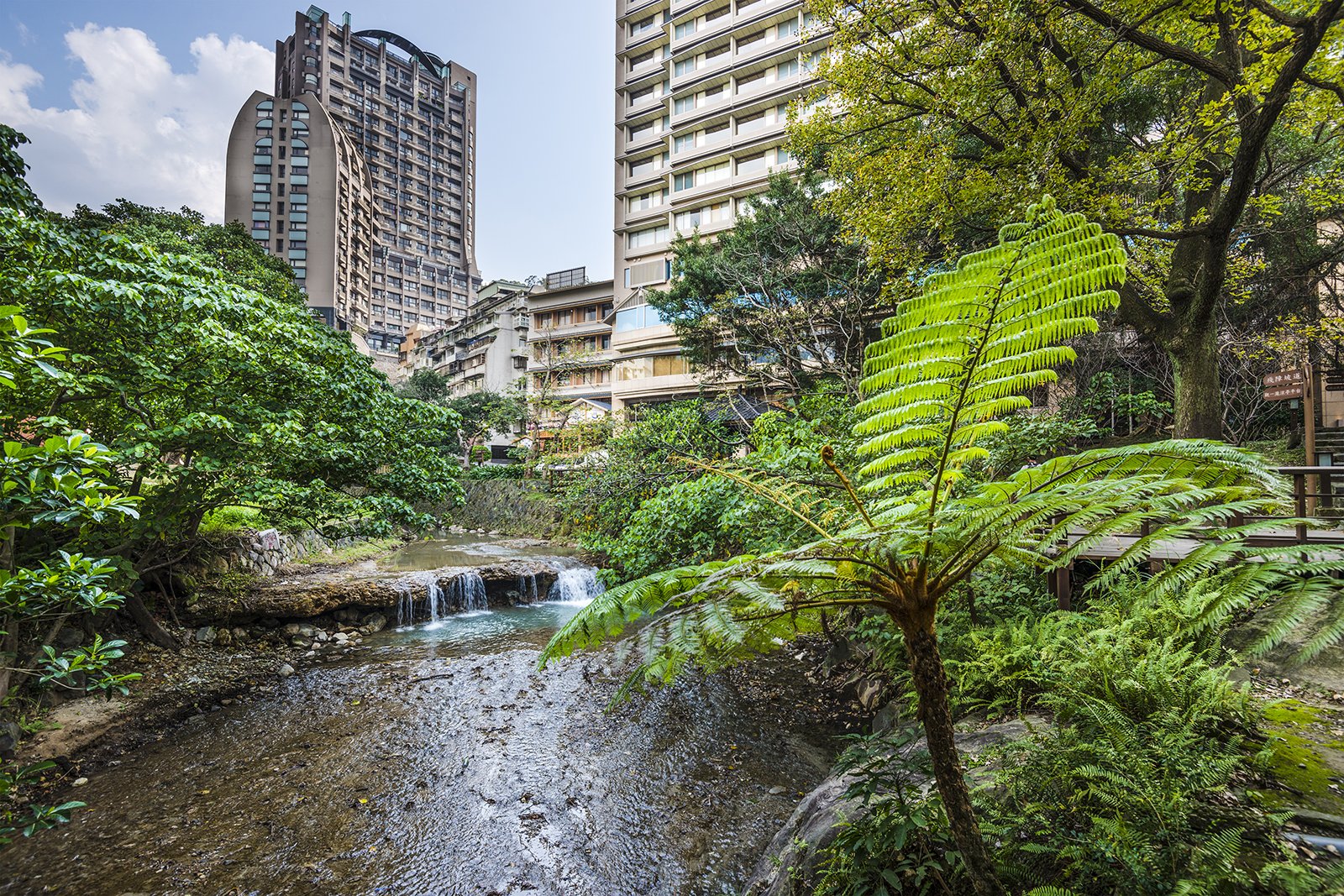 The Beitou Hot Springs Museum explains the growth of the region and the health benefits of the mineral-laden water, which are said to include treating fatigue, eczema and arthritis. There are many public baths around, as well as private spas and spa hotels. While traditional Japanese-style hot spring etiquette requires bathers be naked for their dip, the public outdoor springs are more conservative and demand that you wear a bathing suit.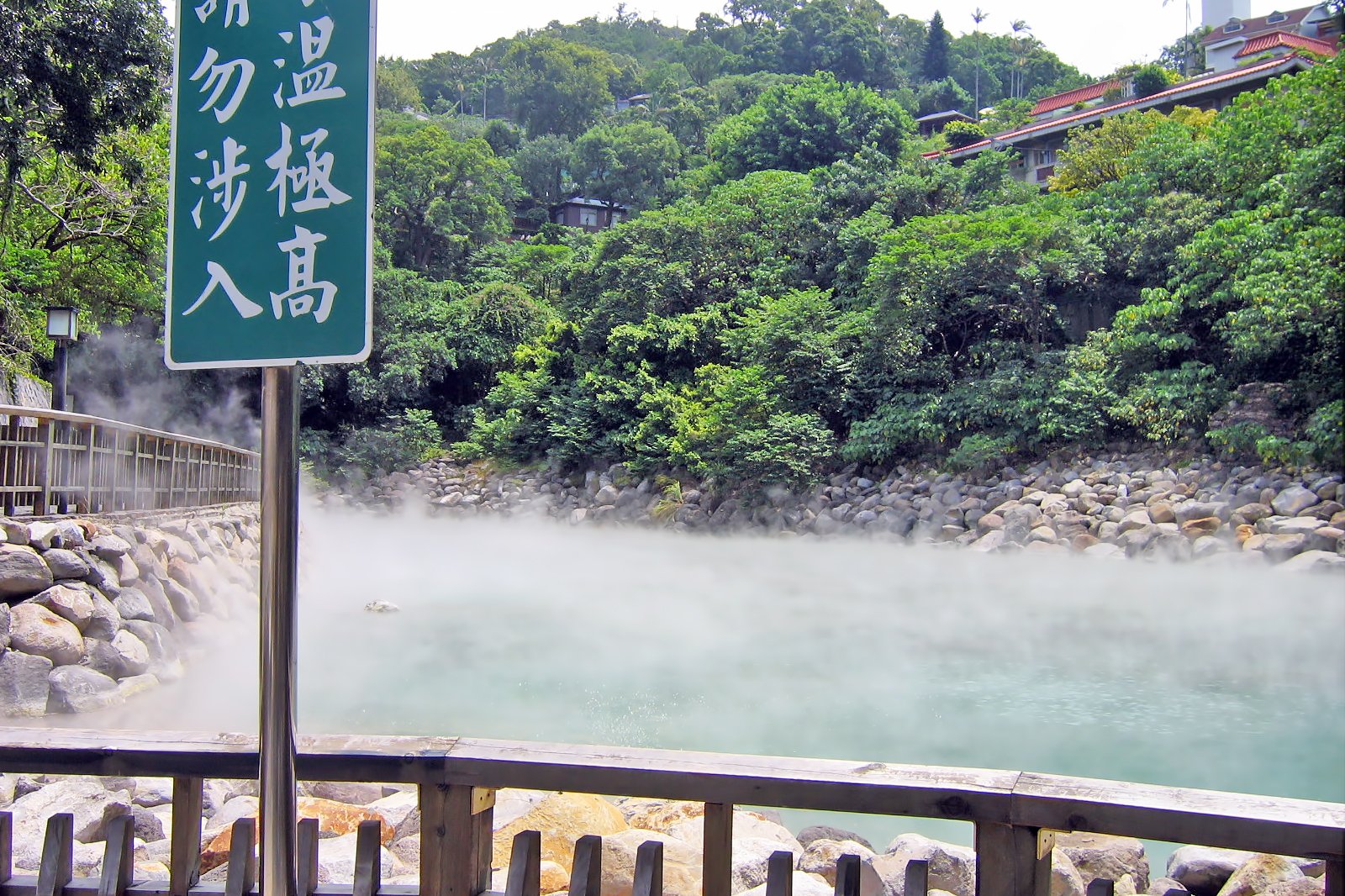 Beitou Park and the neighbouring Qinshui Park – and the excellent range of relaxing spas which surround both – can be found directly adjacent to the Xinbeitou MRT Station. This is at the end of the Xinbeitou Branch Line, which splits off from the Red (2) Line at Beitou Station.
Beitou Hot Springs
Location: No. 2, Zhongshan Road, Beitou District, Taipei City, Taiwan 112
Phone: +886 (0)2 2893 9981
Back to top