Taipei's Elephant Mountain is the summit of the best-known and most easily accessed hiking route around the city. Starting a short distance away from Taipei 101, a paved path ascends the 183-metre mountain to give some wonderful views across the skyscraper-studded Xinyi District.
Elephant Mountain is one of the '4 Beasts' that inhabit the area to the south-east of Xinyi, with the others being the Tiger, Leopard and Lion. They're so-named because their shape is said to resemble their namesakes. Tiger and Elephant offer the most popular climbs because the trails are well developed, with Elephant – also known as the Nangang District Hiking Trail – being the easiest.
Elephant Mountain in Taipei - one of the highlights of 19 Best Things to Do in Taipei (Read all about Taipei here)
It takes between 20 and 40 minutes to cover the 1.5 km to the top of the mountain and, while you don't require any specialised mountaineering equipment, the steep, winding steps can be a bit of a challenge, especially on a humid day. Comfortable footwear and bringing some water is definitely advised. The best time to attempt your climb is late afternoon, when the heat is dropping and the sun is moving into the best position for some great views and photographs. Fortunately, the path is lit in the evenings, so you don't have to struggle down in the dark.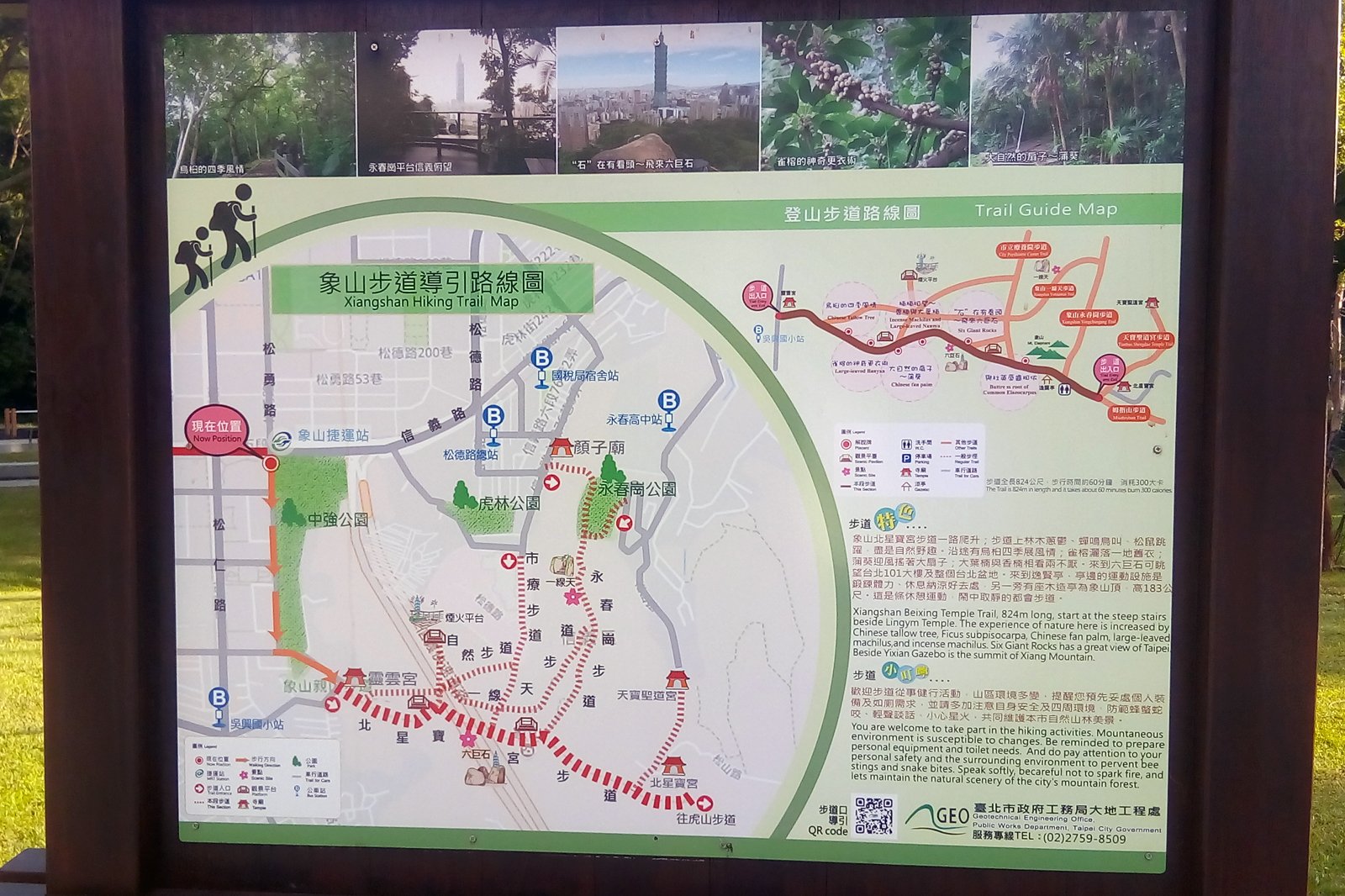 There are a number of lookout spots and rest stops along the way, with the best – and most popular – being the Stone Garden. This collection of large builders near Elephant Mountain's summit gives an unbeatable view to the northwest, with Taipei 101 standing proud of the surrounding buildings to the right of the panorama and the sun sinking towards the horizon on the left (assuming you timed it right, obviously).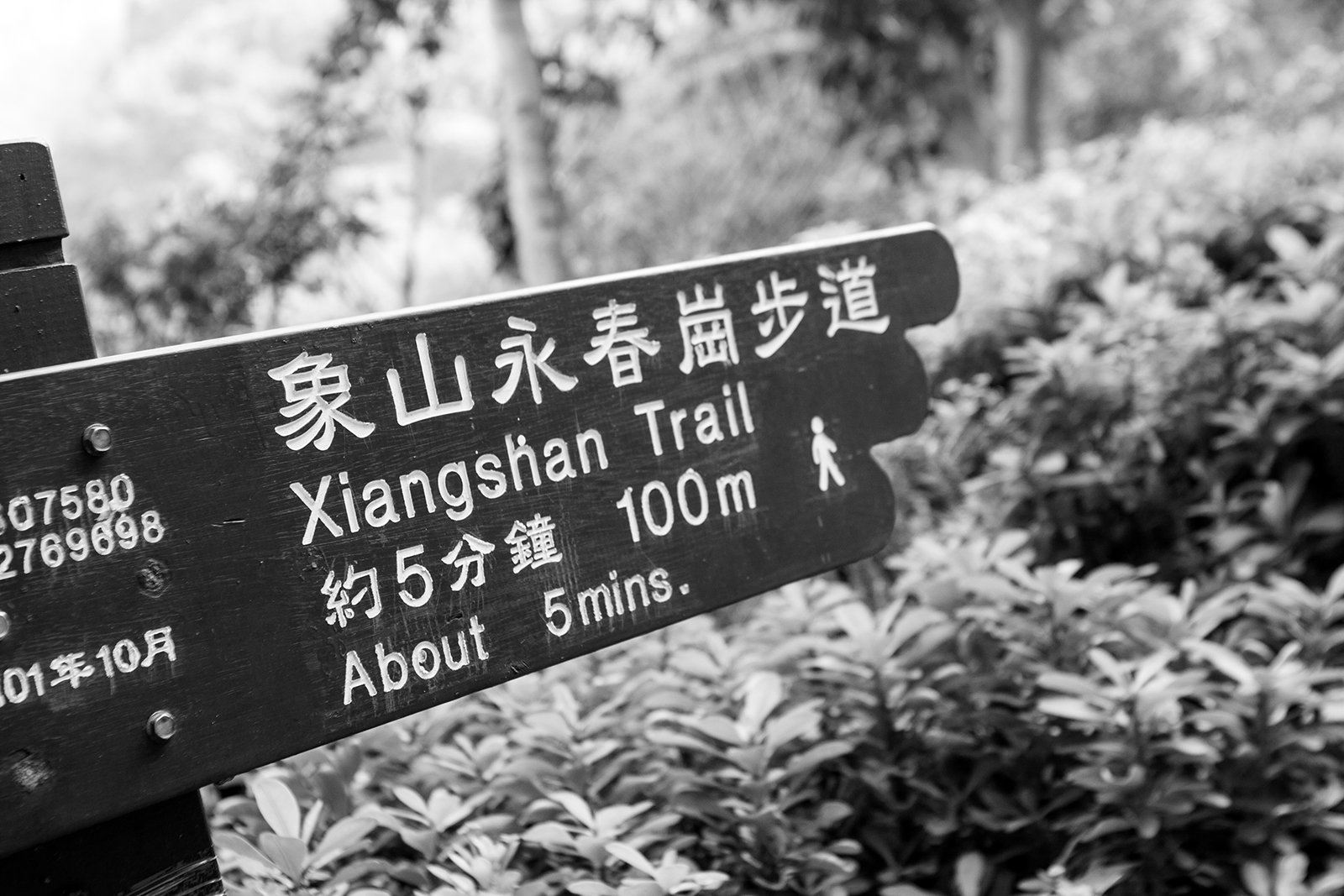 Most hikers choose to follow the same route back once they've summited Elephant Mountain, but there are alternatives which are clearly signposted. The most popular of the trailheads is found 1 km to the south of Xiangshan MRT Station, which is at the end of the Red (2) Line, on the other side of Zhongqiang Park. The closest of the alternative approaches (or exits, depending on which way you're walking) is found in Yongchungang Park, but that is much further from the nearest public transport.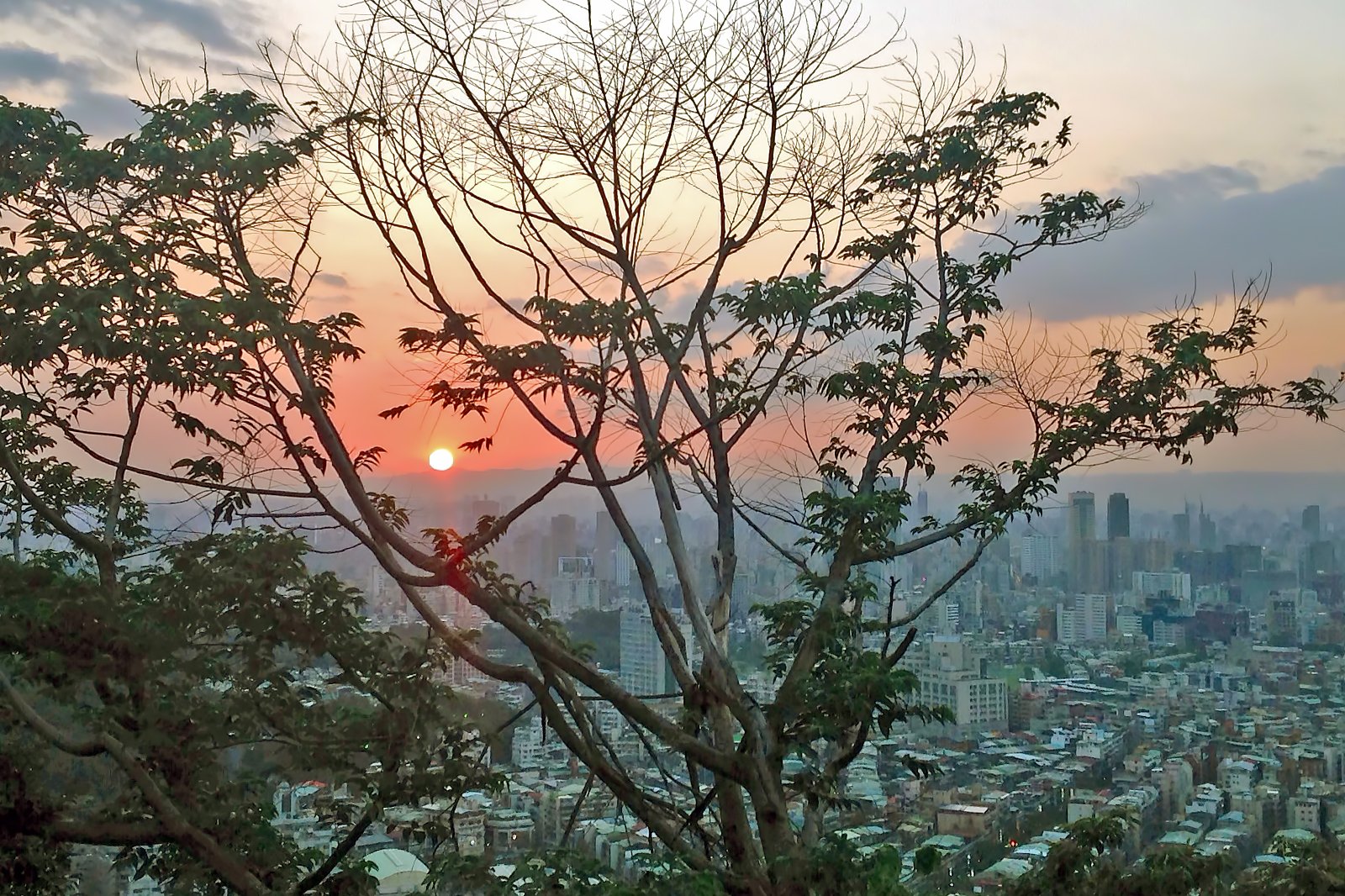 Elephant Mountain in Taipei
Location: Trailhead on Alley 342, Lane 150, Section 5, Xinyi Road, Xinyi
Back to top