The Maokong Gondola combines a convenient travel option into the mountains south of Taipei with a great attraction. The 4.3-km-long cable car system sets out from Taipei Zoo in Wenshan District and climbs into the verdant mountains, providing stunning views and stops by some of the other sights along the way, before finally reaching the beautiful tea-growing village of Maokong.

The line opened on 4 July 2007 and has 4 stations: Taipei Zoo, Taipei Zoo South, Zhinan Temple and Maokong (Sanxuan Temple). There are also 2 'angle stations', where the carriages change course without stopping. The system runs at between 2 and 5 metres per second, making the total journey time from one end of the line to the other between 17 and 37 minutes.
Maokong Gondola - one of the highlights of 19 Best Things to Do in Taipei (Read all about Taipei here)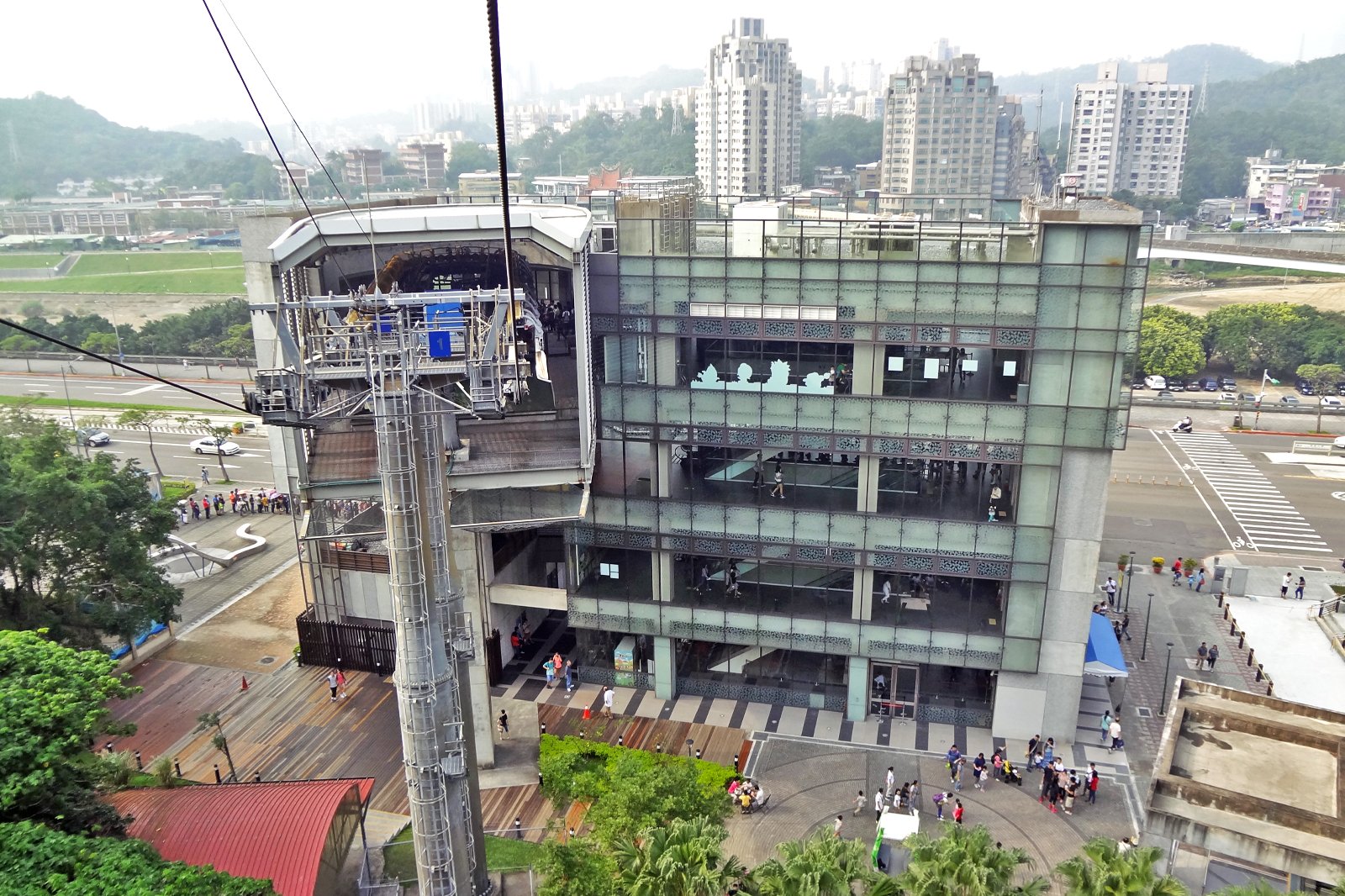 The regular gondolas can carry up to 8 passengers with a total weight not exceeding 640 kg, but you can't beat the view from the special 'Eyes of Maokong Gondola' carriages. These have a reduced passenger load (maximum of 5 people not exceeding 400 kg) because of their 48 mm tri-layered reinforced glass floor, giving you a truly all-round panorama. Obviously, this option is not recommended if you have a fear of heights. There is no additional cost for using these special carriages.

The ticket prices are broken down according to how many stops you want to go down the line. For 3 stops, which will take you right to the other end, the price is NT$50 for adults and NT$25 for discount tickets, including senior citizens, disabled and children under 12. Going for 2 stops will cost NT$40 for adults and NT$20 for discounts. Just 1 stop is NT$30 for adults and NT$15 for discounts. Round tickets and day passes are also available. You can buy tickets at vending machines and information counters at the stations or book online, which is a particularly good option if you want to ride with the Eyes of Maokong Gondola. The EasyCard system, which simplifies paying for bus and MRT rides around Taipei, can be used here.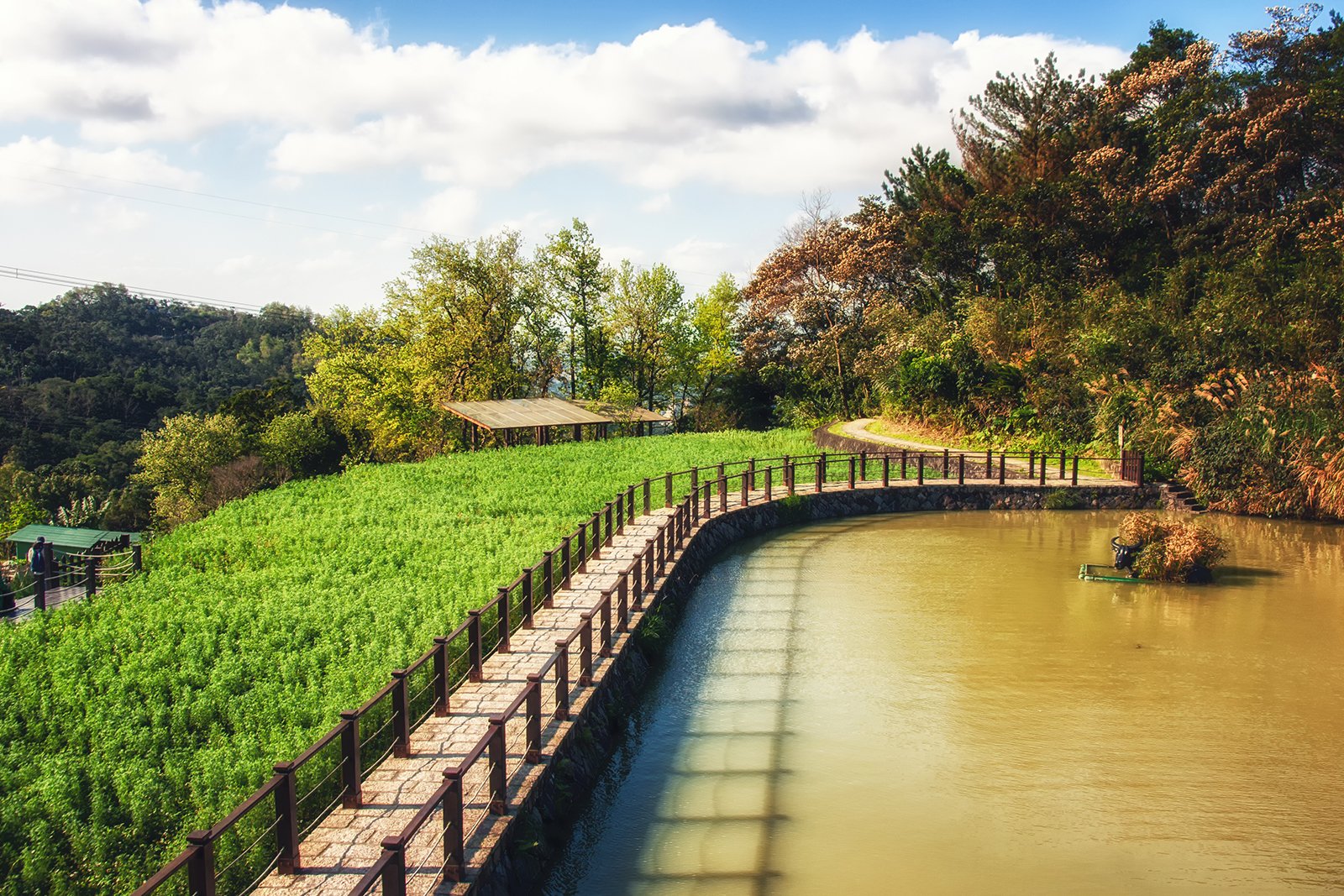 Each of admittedly few stops has something worth seeing nearby. Riding from Taipei Zoo Station to the Taipei Zoo South Station gives an impressive aerial view of the exhibits before dropping you close to the Temperate Zone Animal Area at the far end of the zoo. Further up the route, the Zhinan Temple Station is close to its beautiful namesake – a Taoist place of worship to a wide range of deities, built on the slopes of Monkey Mountain. There are a number of hiking trails here, including one leading to Cihui Temple.
Finally, at Maokong Station, you will find the charming tea-growing region with its many plantations and teahouses, as well as Sanxuan and Tianen Temples and more hiking routes. The Maokong Gondola's Taipei terminus is easily found about 400 metres from the Taipei Zoo MRT Station at the end of the Brown (1) Line, which is itself right next to the entrance to the zoo. It is important to note that, for safety reasons, the service does not operate during thunderstorms and it is advisable to pick a clear day for your ride to give you the best views across Taipei and the surrounding countryside.
Maokong Gondola
Location: No. 8, Section 2, Xinguang Road, Wenshan District, Taipei City, Taiwan 116
Open: Daily from 9am to 9pm
Phone: +886 (0)2 2181 2345
Back to top