The National Chiang Kai-shek Memorial Hall commemorates the life and career of one of the Republic of China's most prominent and world-renowned figures. The dramatic white marble structure contains an extensive library and museum. There's also a spacious hall with a large statue of the man himself and a regular guard-mounting ceremony, making it a popular tourist attraction for domestic and international visitors.
National Chiang Kai-shek Memorial Hall - one of the highlights of 19 Best Things to Do in Taipei (Read all about Taipei here)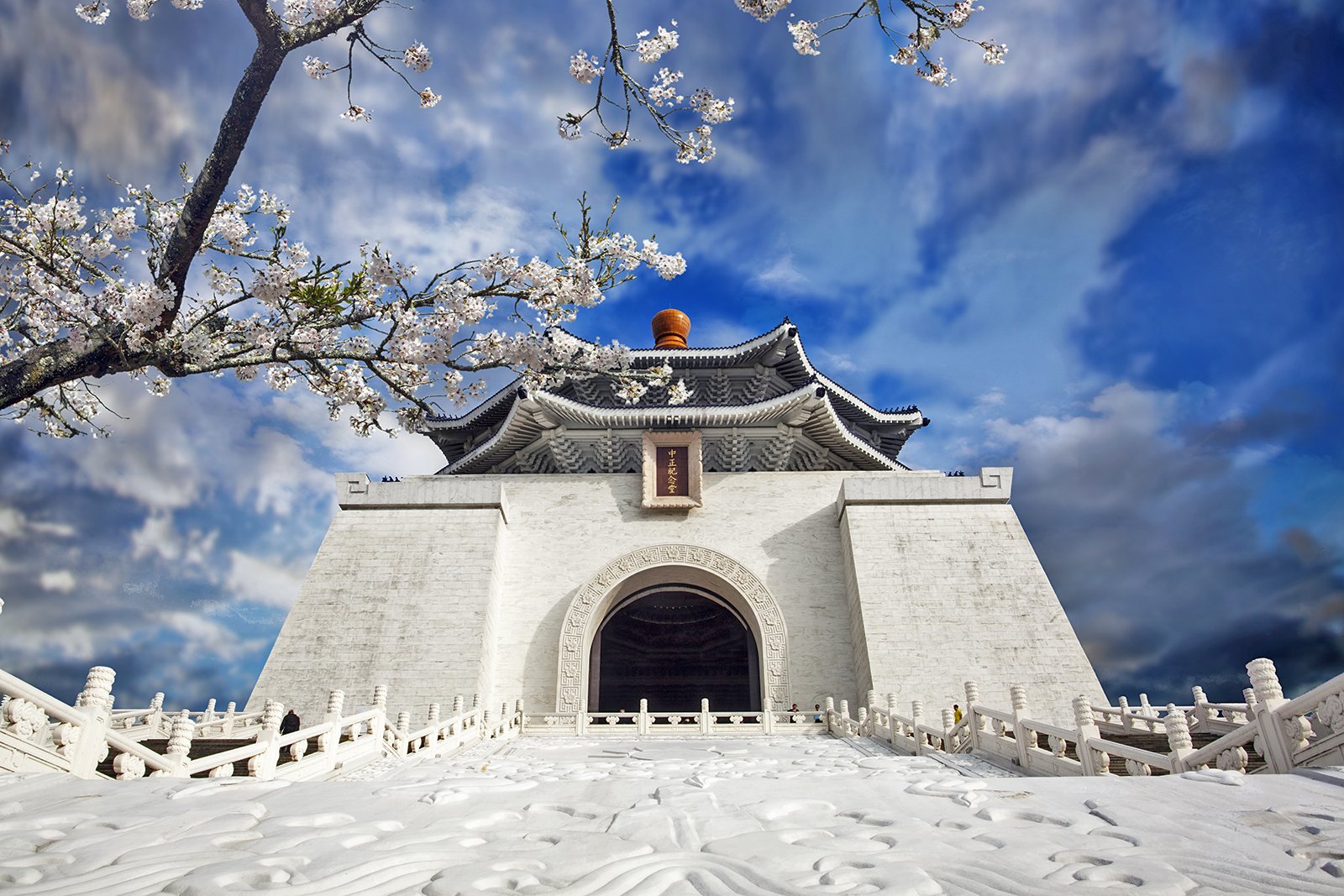 The imposing building, with its pagoda-like blue, octagonal glass roof, is in a 250,000-sq m park in the heart of the city, with the National Theatre and National Concert Hall sharing the park while the National Central Library and the Presidential Office Building are nearby. The gardens of the park are beautifully landscaped, with ornamental bridges crossing ponds and waterfalls, all surrounded by well-tended flower beds where the prominent colour is red (which, combined with the blue and white building, give you the colours of the Taiwanese flag).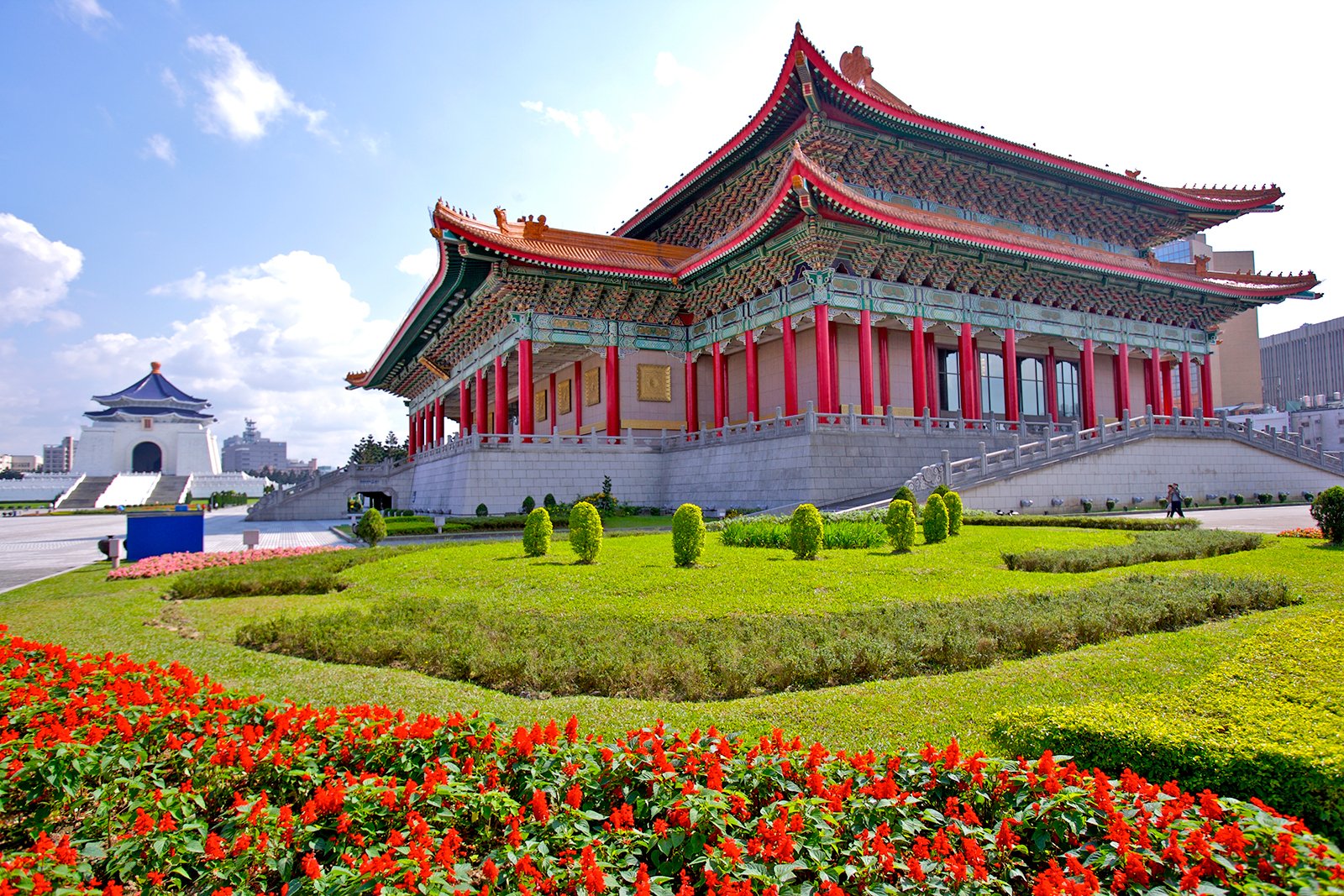 Once you climb the 89 steps to the entrance of the National Chiang Kai-shek Memorial Hall (one for each year of Chiang's life), the ground floor exhibits will guide you through the life of the historic figure. Chiang Kai-shek rose from army officer to President of the Republic of China. He led Republic forces during the Second World War and, after defeat by Chinese Communists in the civil war that followed, led his followers to Taiwan where he founded the ROC as we know it today.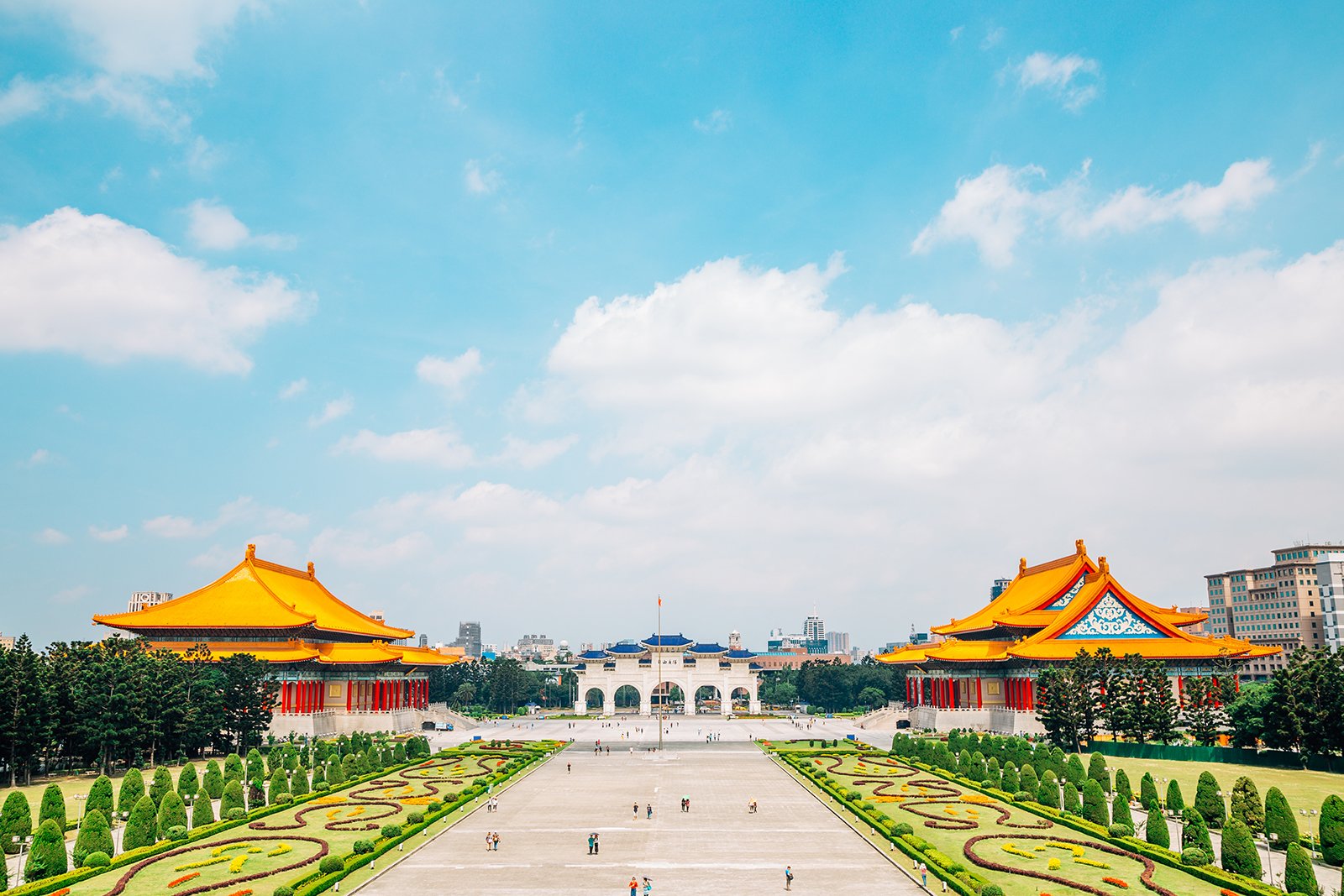 The upper floor is the memorial hall proper and is a particularly great attraction for Chinese and foreign tourists. Many locals have a great deal of respect for the imposing statue of Chiang while the intricate 10-minute performances of the ceremonial guard at the top of every hour draw many spectators. Overall, the National Chiang Kai-shek Memorial Hall is a good place to visit to give you a look at the history of the Republic of China and at the career and life of one of its key founders.
The National Chiang Kai-shek Memorial Hall is very easily reached on the MRT, having its own station (Chiang-Kai-shek Memorial Hall, sometimes labelled as CKS Memorial Hall). It is served by the Red (2) and Green (3) Lines.
National Chiang Kai-shek Memorial Hall
Location: No. 21, Zhongshan South Road, Zhongzheng District, Taipei City, Taiwan 100
Open: Daily from 9am to 6pm
Phone: +886 (0)2 2343 1100
Back to top