10 Best Things to Do for Couples in Rio de Janeiro
Rio de Janeiro's Most Romantic Places
Couples in Rio de Janeiro will be pleased to know there are plenty of romantic places to spend time together. Exploring vibrant neighbourhoods (on foot or bike) often leads you to lush gardens, colourful boutiques, quaint restaurants, and street parties, especially in the summertime. If you and your partner share a love for adventure, Rio has miles of hiking trails that lead to the island's mountains, which overlooks Tijuca Forest and Christ the Redeemer.
The Brazilian city spans miles of sandy beaches, from bustling Ipanema and Copacabana, to the secluded stretches of Praia Vermelha and Joatinga. You can escape the mainland by joining a boat cruise to neighbouring islands, where they get to enjoy snorkelling and diving amongst exotic marine life. To help you with planning a romantic getaway with your loved one, we've prepared this handy guide on Rio de Janeiro's most romantic places.
1
Jardim Botanico do Rio de Janeiro
Check out colourful carps and plant species at the Japanese Garden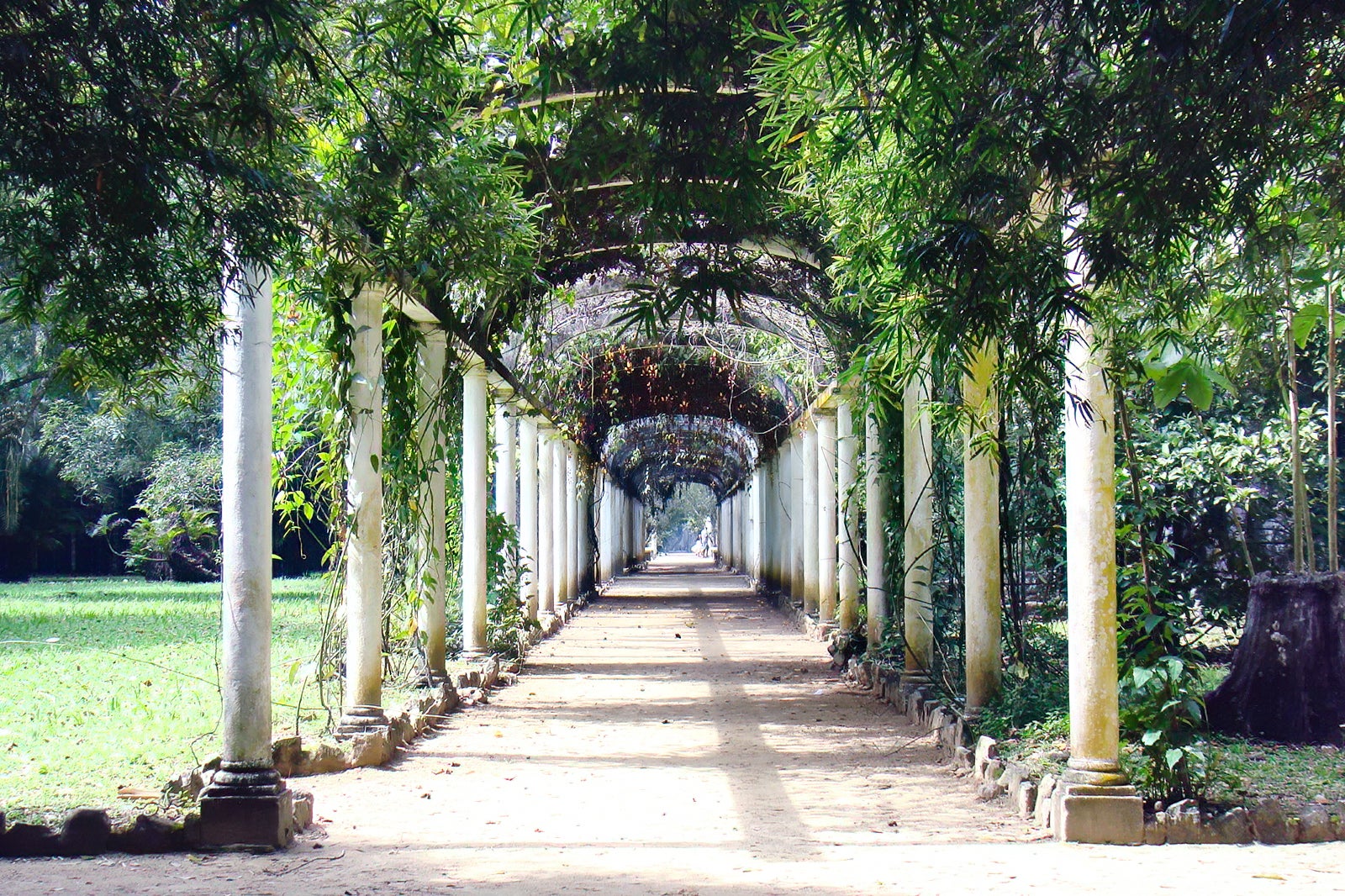 Rio's Jardim Botanico, spanning 338 acres of lush gardens, is one of the city's largest parks. Founded in 1808, there are over 6,500 plant species, as well as exotic animals such as monkeys, birds, and reptiles. More than 15,000 specimens of rare bromeliads are kept in 2 greenhouses and tree-beds at the arboretum, while the Japanese Garden houses 65 species of native plants and Japanese koi carp. Children get to play with wooden toys and sandboxes at the onsite playground, while parents get to enjoy light snacks and drinks at the nearby Café Botanica.
Location: R. Jardim Botânico, 1008 - Jardim Botânico, Rio de Janeiro - RJ, 22460-030, Brazil
Open: Monday from 12 pm to 7 pm, Tuesday – Sunday from 8 am to 7 pm
Phone: +55 21 3874-1808
photo by Rodrigo Soldon (CC BY 2.0) modified
2
Parque Lage
Check out art exhibits at the Escola de Artes Visuais do Parque Lage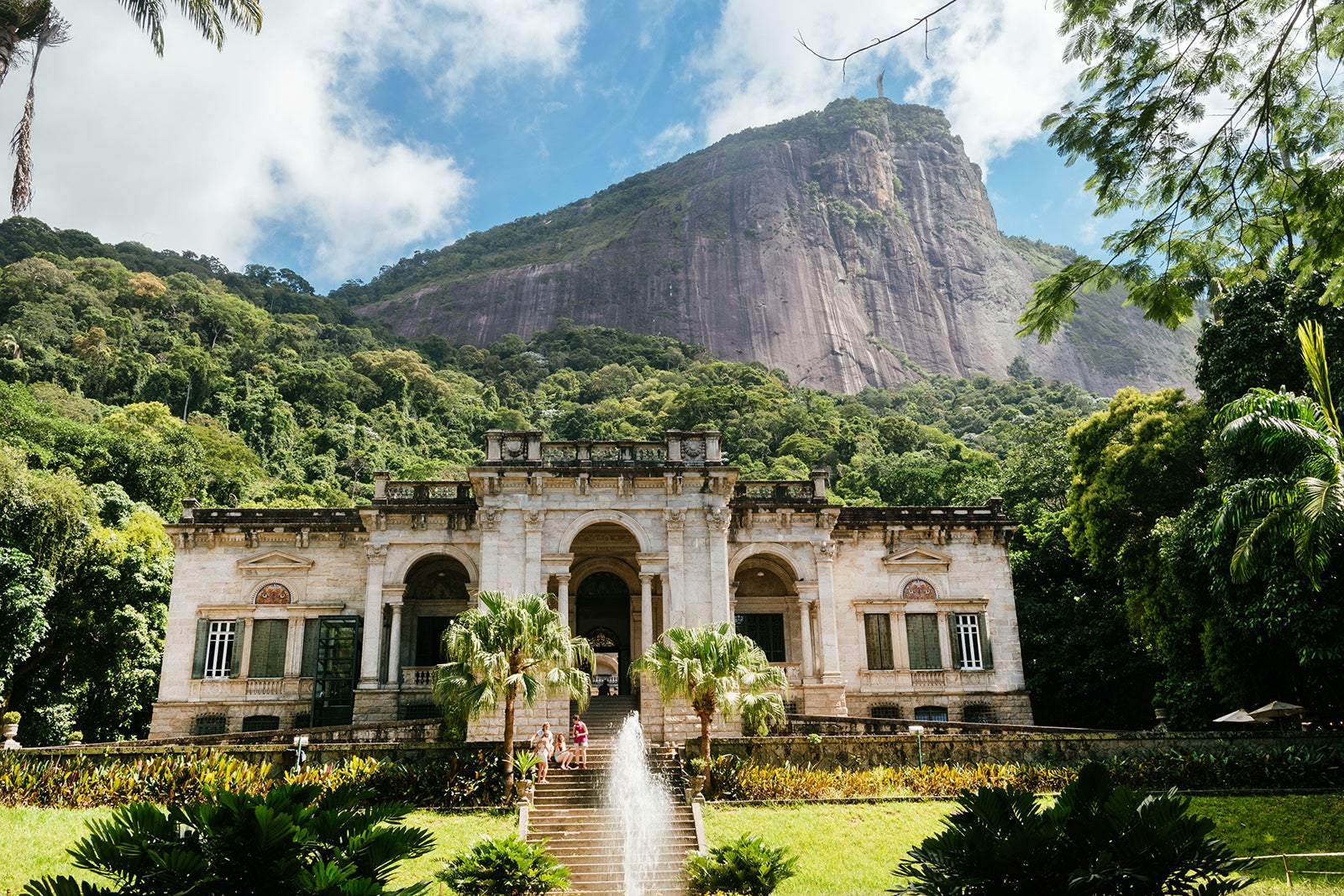 Parque Lage is an English-style garden dating back to the 1840s. Surrounded by the Tijuca Forest, this 128-acre green space is decorated with beautiful fountains, walking paths, and colourful plants. The most impressive highlight is the majestic 19th-century mansion, which houses an art school and café overlooking a courtyard pool and surrounding foliage. Escola de Artes Visuais do Parque Lage (Visual Arts School) hosts art exhibitions, youth programmes, and music concerts in conjunction with national celebrations.
Location: R. Jardim Botânico, 414 - Jardim Botânico - Jardim Botânico, Rio de Janeiro - RJ, 22461-000, Brazil
Phone: +55 21 2334-4088
3
Hike up Pedra Bonita
Enjoy paragliding from the summit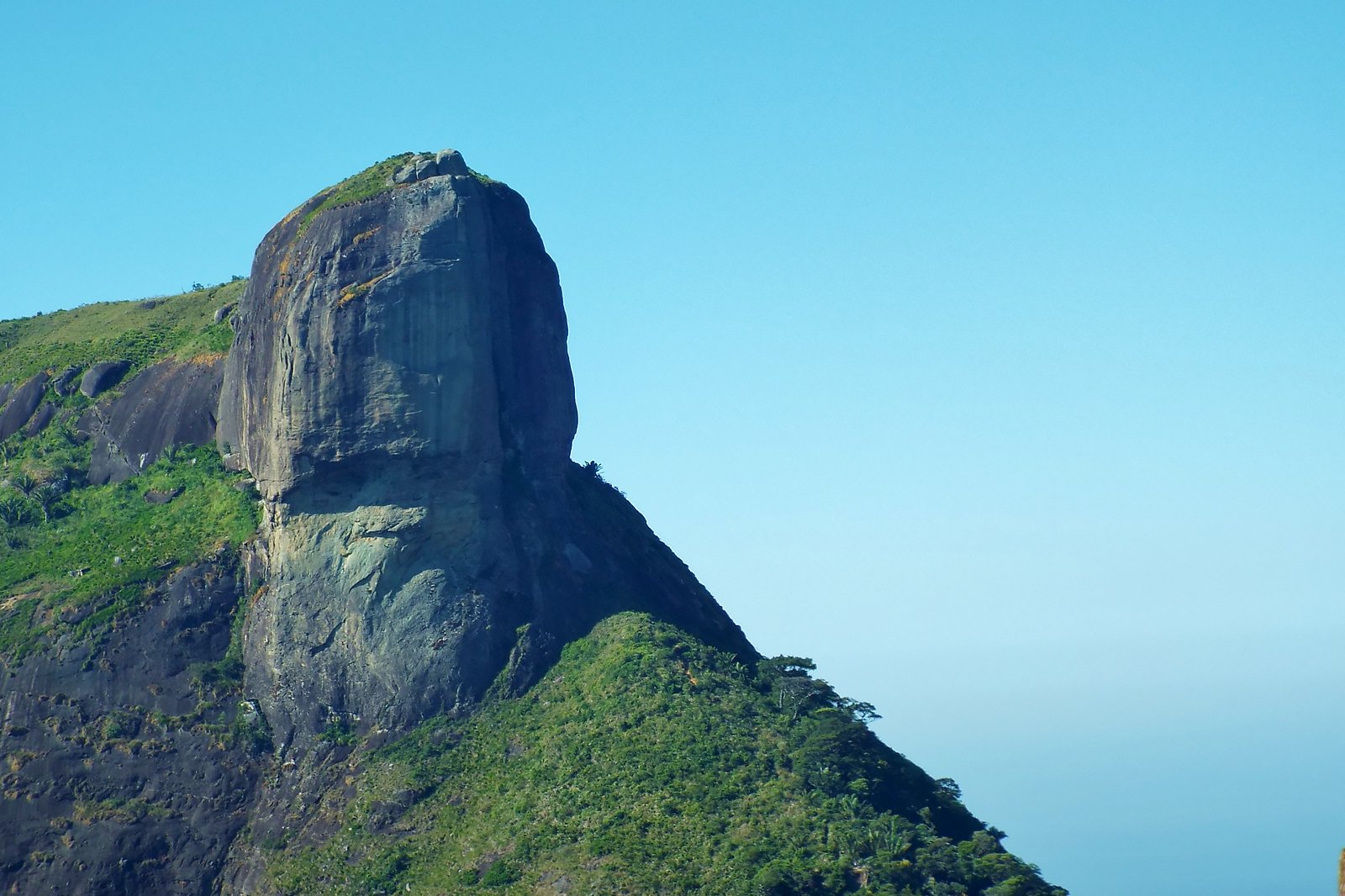 Pedra Bonita (Pretty Rock) is a hiking trail that takes around 40 minutes to reach its summit, where you'll be rewarded with expansive views of Tijuca Forest, Pedra da Gávea Mountain, and the surrounding ocean. The trail is relatively easy, as there's a stone path leading most of the way up to Pedra Bonita. If you're feeling adventurous, Pedra Bonita also serves as the base point for paragliding and hang-gliding.
Location: Av. Alm. Barroso, 139 - Centro, Rio de Janeiro - RJ, 20031-005, Brazil
photo by Juh oliveira87 (CC BY-SA 3.0) modified
4
Cachoeira do Horto
Go for a swim in this tranquil waterfall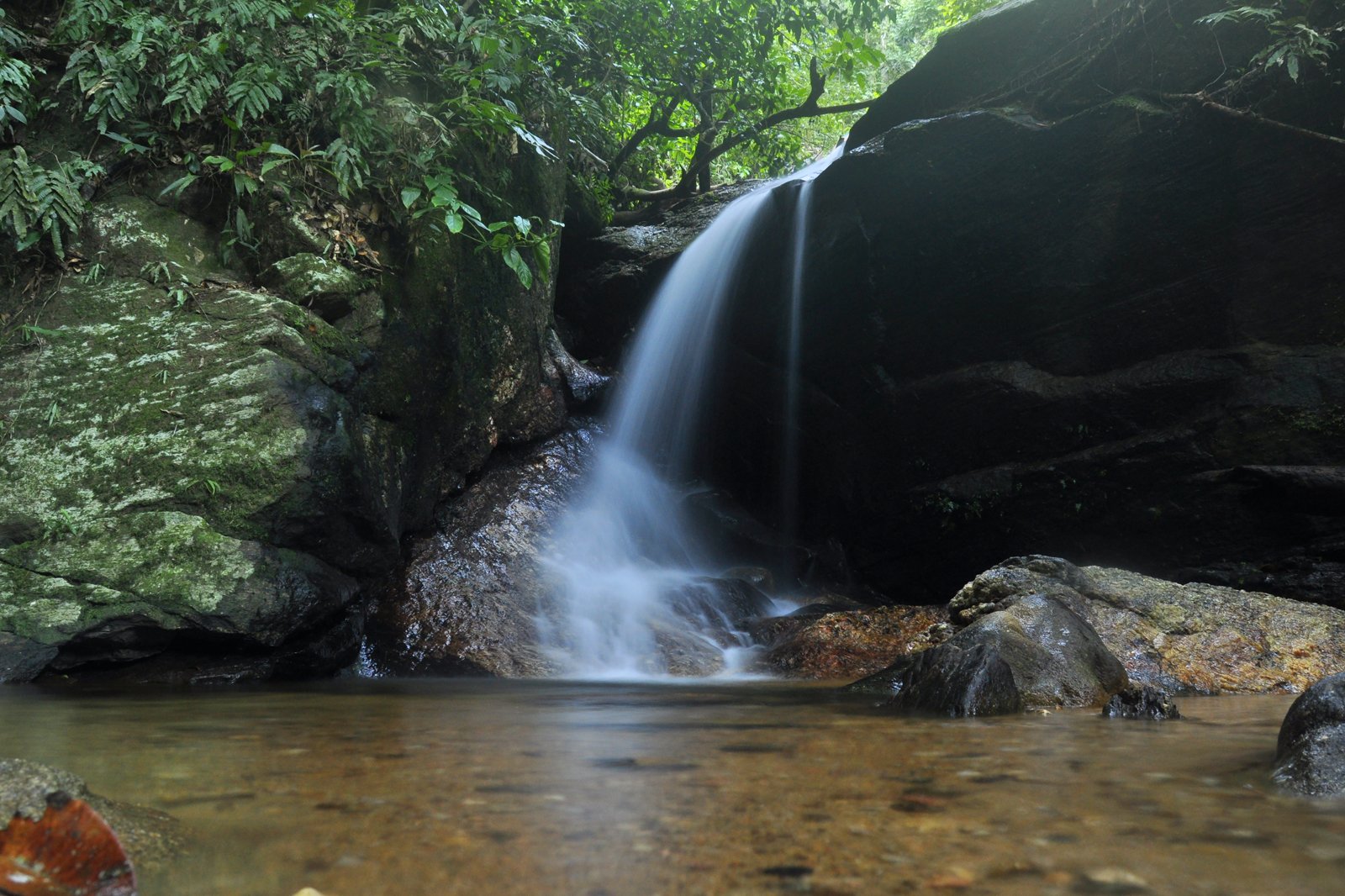 Cachoeira do Horto is a natural waterfall within Tijuca National Park. It has 3 rock pools surrounded by tall trees and exotic vegetation, and is a popular escape from Rio's often crowded beaches. The relatively easy hike to the waterfall takes between 10 and 15 minutes from Tijuca National Park's main entrance. Remember to pack sunscreen and a bathing suit before making your way to Cachoeira do Horto. After swimming in the pools, you get to embark on other hiking trails within the park, or head to the oriental-style gazebo Vista Chinesa for views of Lagoa.
Location: Estr. Dona Castorina - Alto da Boa Vista, Rio de Janeiro - RJ, Brazil
photo by Mcalvet (CC BY-SA 3.0) modified
5
Sugarloaf Mountain
Travel by cable car to reach the summit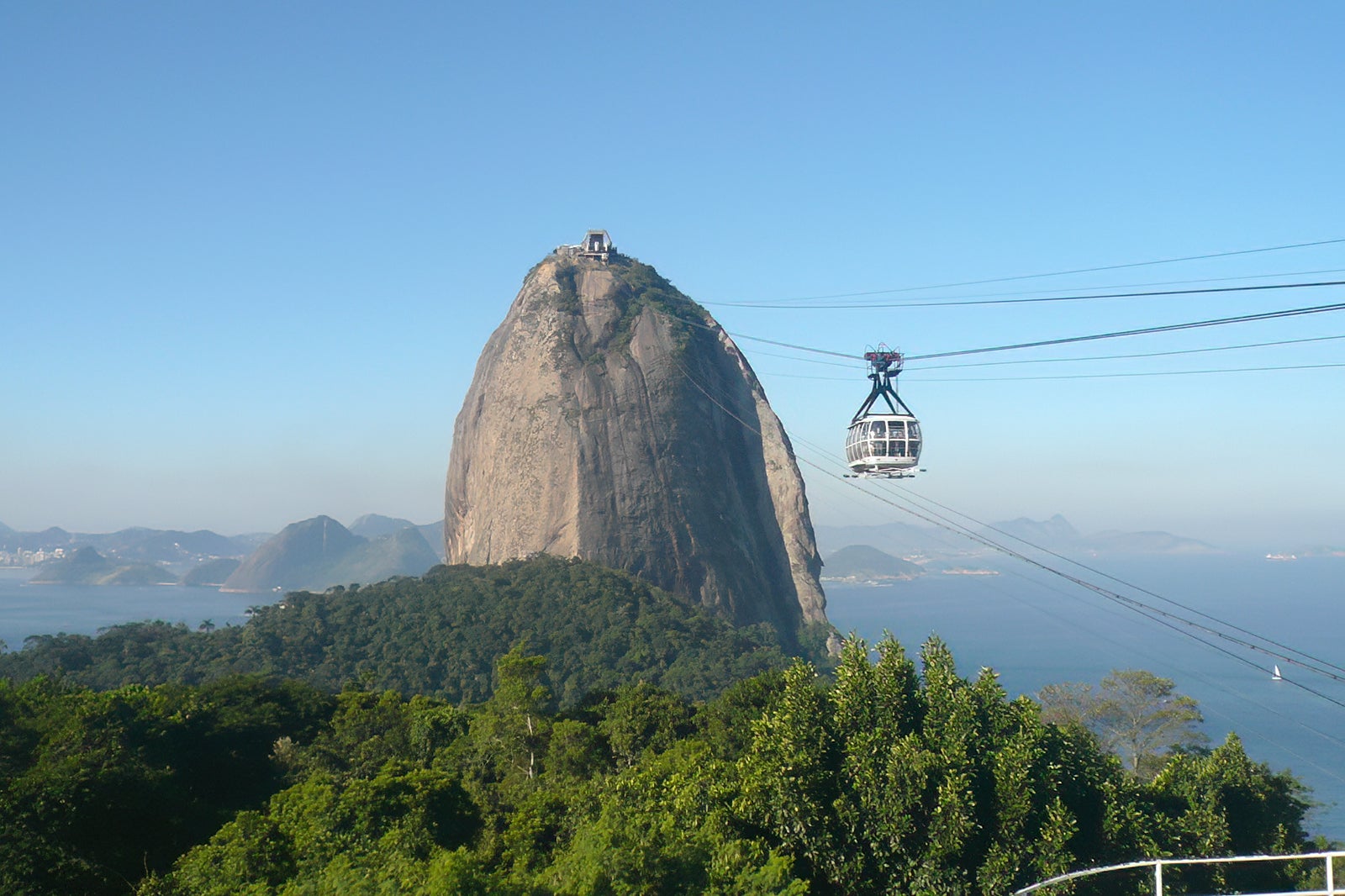 Sugarloaf Mountain, with its impressive height of 396 metres, offers breathtaking views of Rio de Janeiro and its iconic Christ the Redeemer. There are many hiking trails leading to the summit, but travelling by cable car is the fastest way. The glass gondola departs from its ground station on Praia Vermelha Beach, stopping halfway at Morro da Urca, before it reaches the top of Sugarloaf Mountain. A one-way trip takes about 6 minutes, giving you time to enjoy the panoramic lookout over the city and ocean.
Location: Urca, Rio de Janeiro - State of Rio de Janeiro, Brazil
photo by Helder Ribeiro (CC BY-SA 2.0) modified
6
Go for a bike ride around Lagoa
Cycle around the lake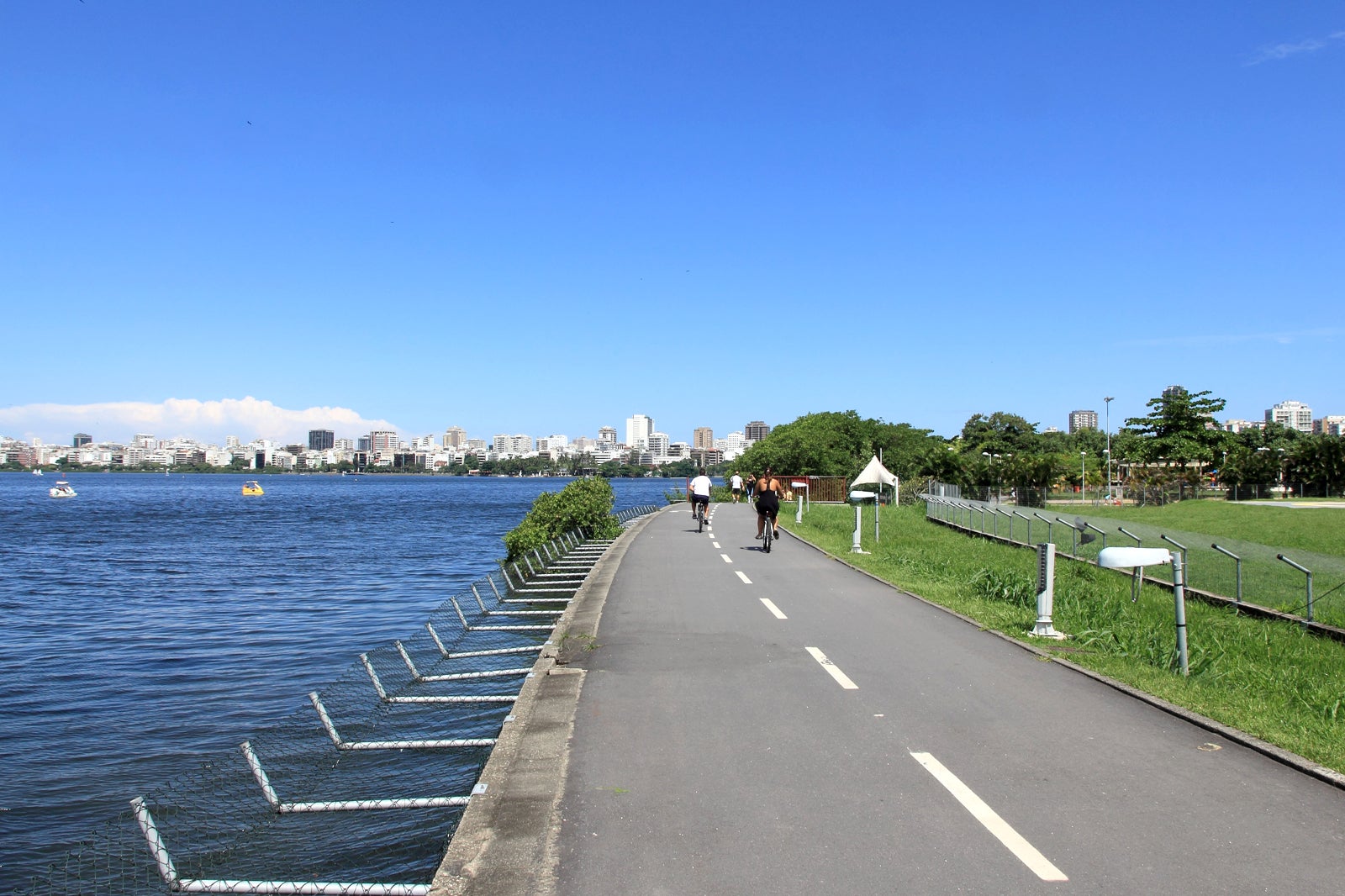 Lagoa Rodrigo de Freitas is a natural lake in Rio de Janeiro's southern zone, about 4 km west of Copacabana Beach. It's surrounded by some of the city's most beautiful landscapes, including Rio's Botanical Garden and Parque Lage. You get to walk or cycle along the 7.2 kilometre pathway encircling the lake, or simply share a picnic on the lakefront. On rainy days, you could make your way to nearby Cinépolis theatre to watch a movie and stay dry.
Location: Lagoa, Rio de Janeiro - State of Rio de Janeiro, Brazil
photo by Halley Pacheco de Oliveira (CC BY-SA 3.0) modified
7
Ilha Grande
Go for a hike at Pico do Papagaio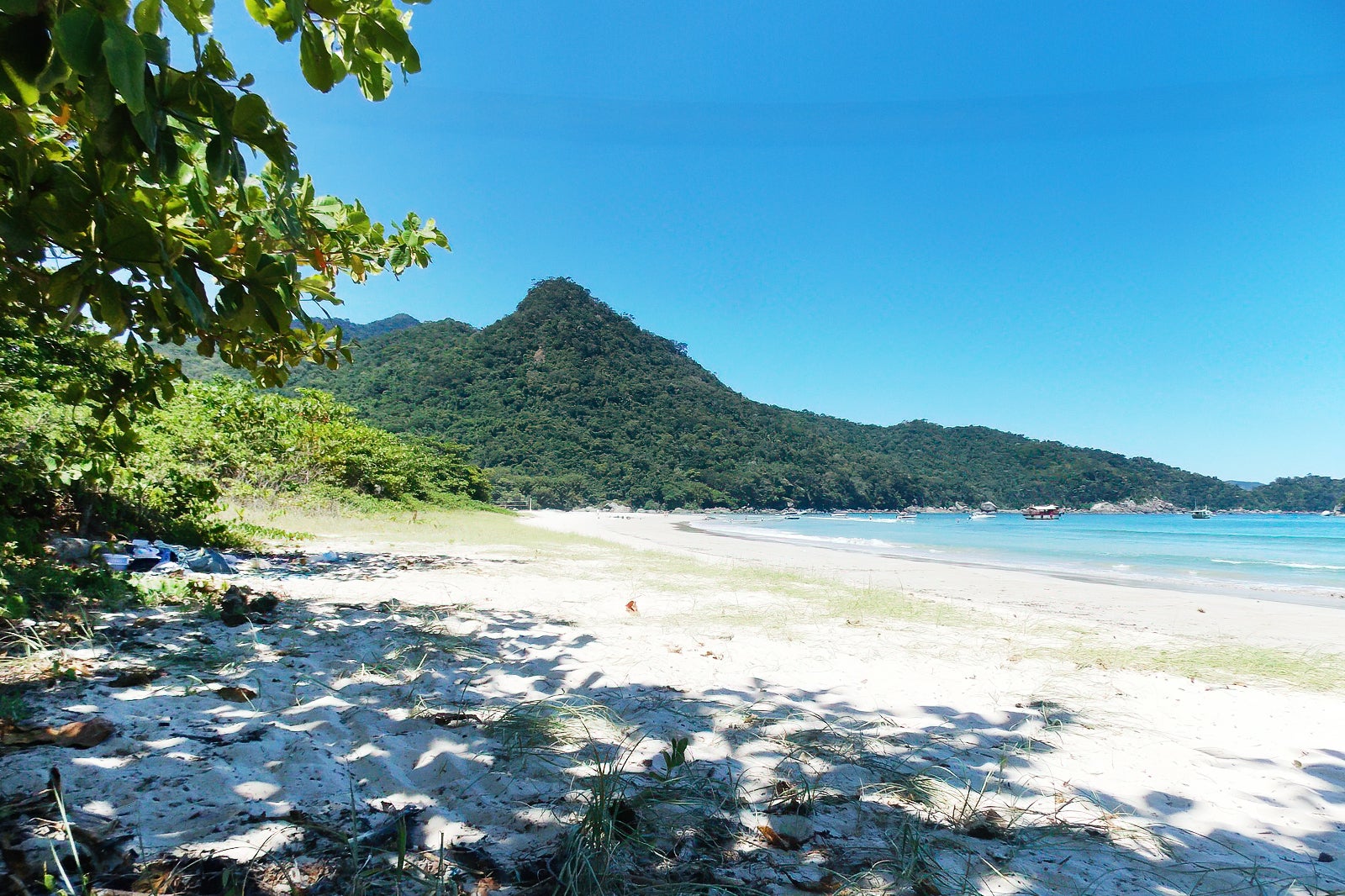 Ilha Grande (Big Island) is about a 30-minute boat ride from Rio de Janeiro, but its untouched setting is worth the extra effort and time it takes to get there. Located 150 km west of Copacabana, this car-free island boasts some of Brazil's most beautiful beaches. It's also popular amongst hikers as there are several trails with various difficulty levels. The most challenging hiking trail leads to Pico do Papagaio, which stands at 1,000 metres. If you prefer a more leisurely retreat, spend a day sunbathing and swimming at Lopes Mendes Beach.
Location: Ilha Grande, State of Rio de Janeiro, Brazil
8
Joatinga
Enjoy surfing and bodyboarding at this secluded beach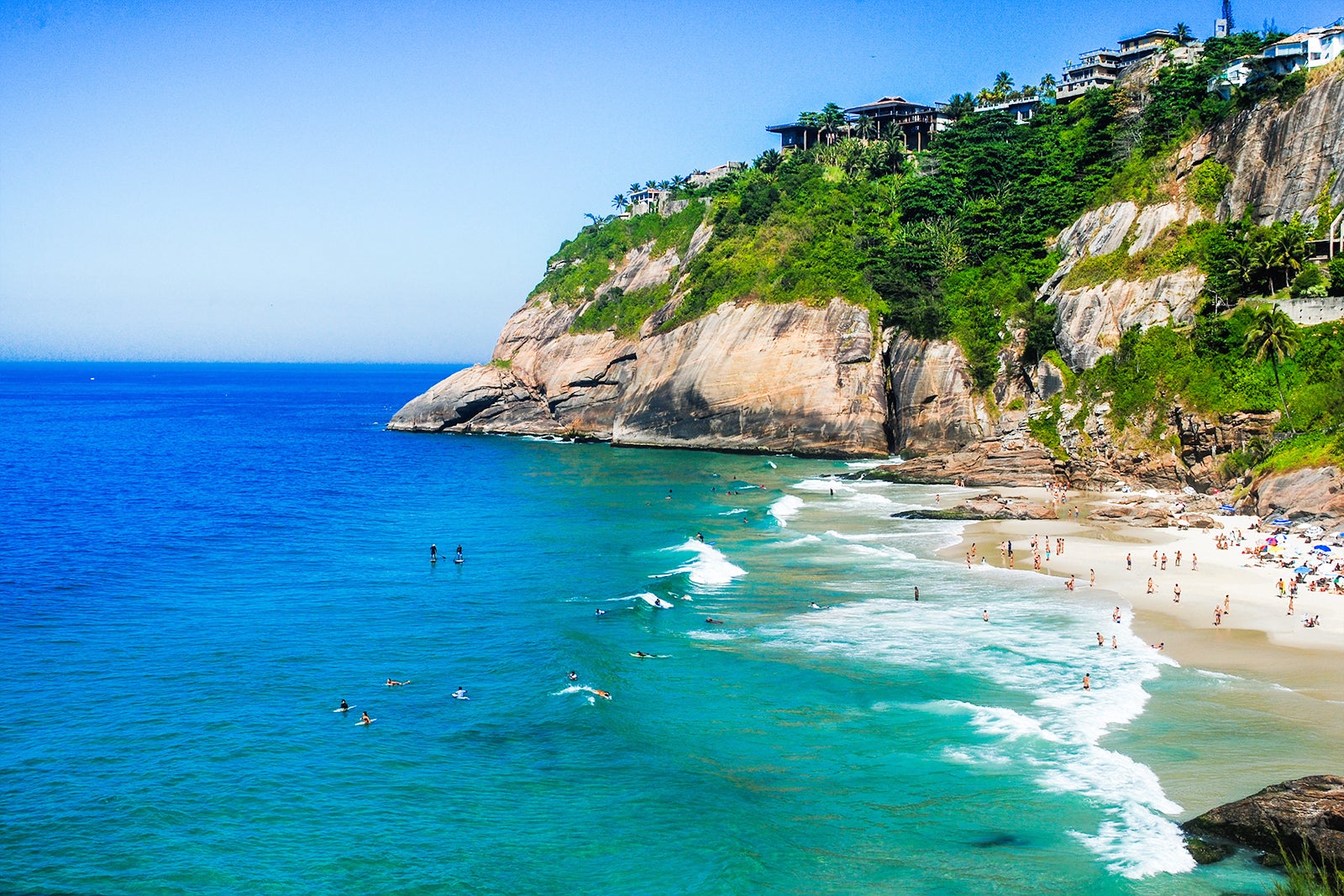 Joatinga is a secluded beach in the affluent Joa district, where you can find many luxurious villas, vacation homes, and resorts set along the clifftops. The beach is only accessible during low tide, spanning around 300 metres in length. Locals often make their way to Joatinga for activities such as surfing and bodyboarding, though you may be able to spot some celebrities lounging on the beach. You can rent sun chairs and umbrellas for a few euros, or simply pack a blanket before making your way to Joatinga.
Location: R. Lasar Segal, S/N - Joá, Rio de Janeiro - RJ, 22611-100, Brazil
9
Samba in Pedra do Sal
See samba bands on Monday evenings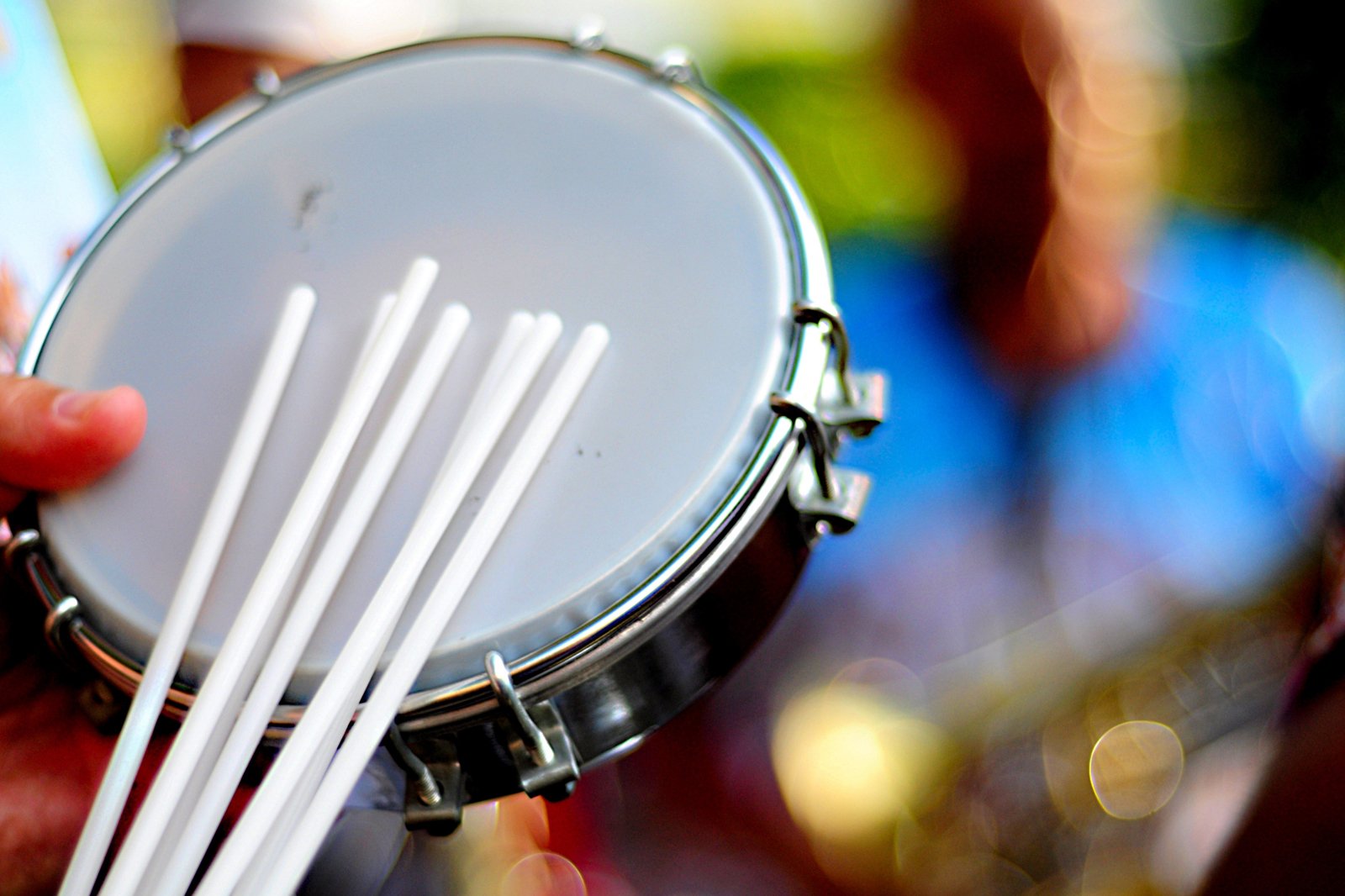 Pedra do Sal – also called Small Africa – is the birthplace of samba, with live bands livening up the streets with music and dance every Monday evening. Located 1.5 km north of central Rio de Janeiro, this historical village has a thriving African culture dating back to the early 17th century. Today, it's a popular spot to enjoy caipirinhas (Brazil's national cocktail) and see locals dancing samba until late.
Location: R. Argemiro Bulcão - Saúde, Rio de Janeiro - RJ, 20081-040, Brazil
10
Dinner on the beach
Watch the sun set over the horizon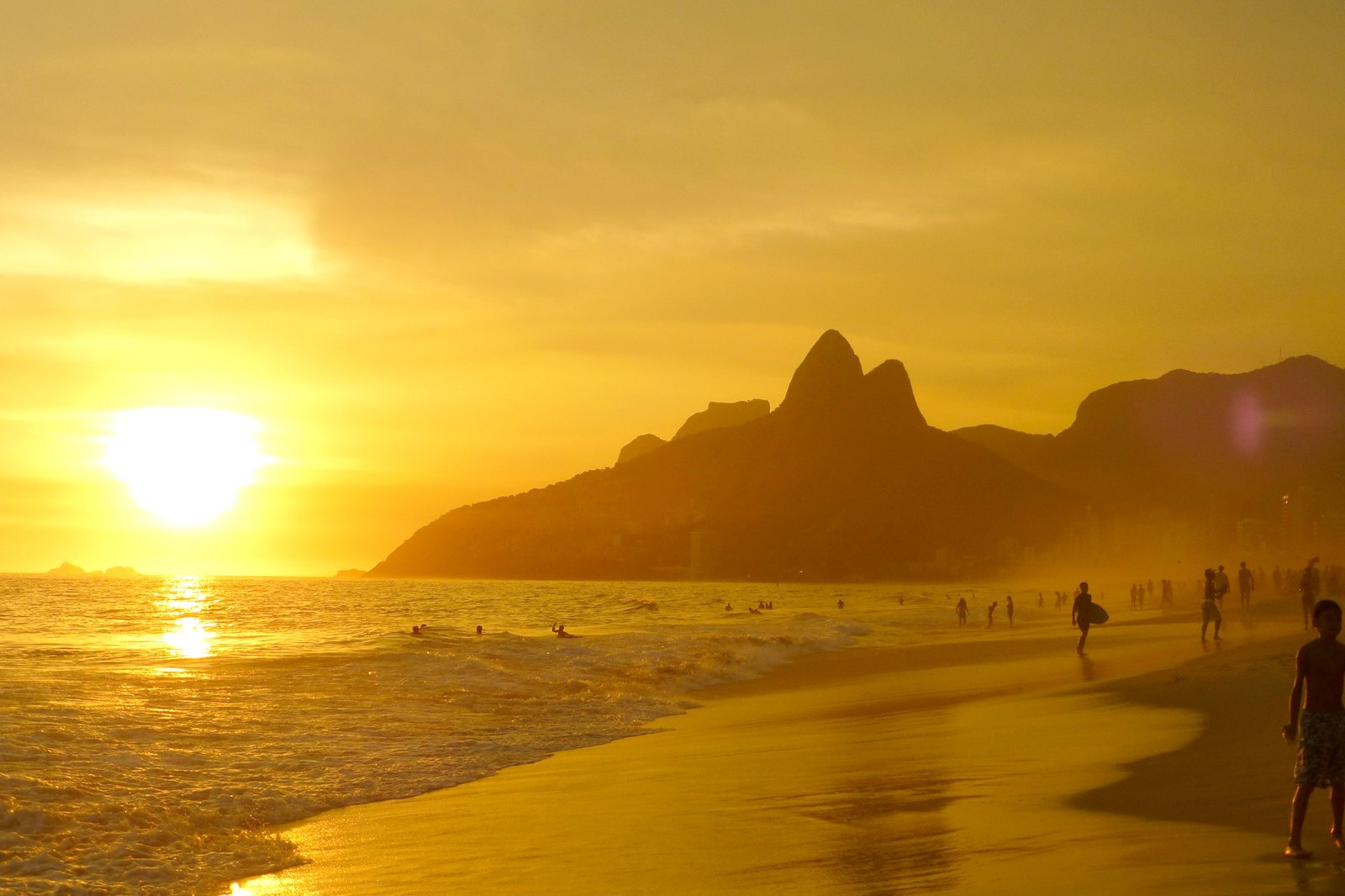 Rio de Janeiro's eclectic dining scene is best enjoyed on the beach, especially in Ipanema and Copacabana. These dining venues often have outdoor seating, where you get to enjoy a variety of fresh seafood with the sound of crashing waves in the background. If you're looking for a romantic night out on Ipanema Beach, notable spots include Fazendola, Gabbiano Al Mare, and Fasano.
Back to top