Happy Valley Racecourse has long been Hong Kong's premier horseracing track since 1846. It's where you can enjoy superb horseracing and experience a genuine Hong Kong lifestyle at the same time. The atmosphere in this amphitheatre-style stadium is adrenaline-charged with crowds cheering for their favourite horse.
Horseracing is a thriving business in Hong Kong with the city encircling the vast green track from all sides. Night races at Happy Valley Racecourse offer a spectacular glimpse into the spills and thrills of Hong Kong's elites. Thousands of locals flock to the racecourse every week between September and June, where they can enjoy all of the action with gigantic video screens and computerised betting.
Happy Valley Racecourse Hong Kong - one of the highlights of 10 Things to Do in Hong Kong on a Small Budget and 10 Best Things to Do in Causeway Bay (Read all about Hong Kong here)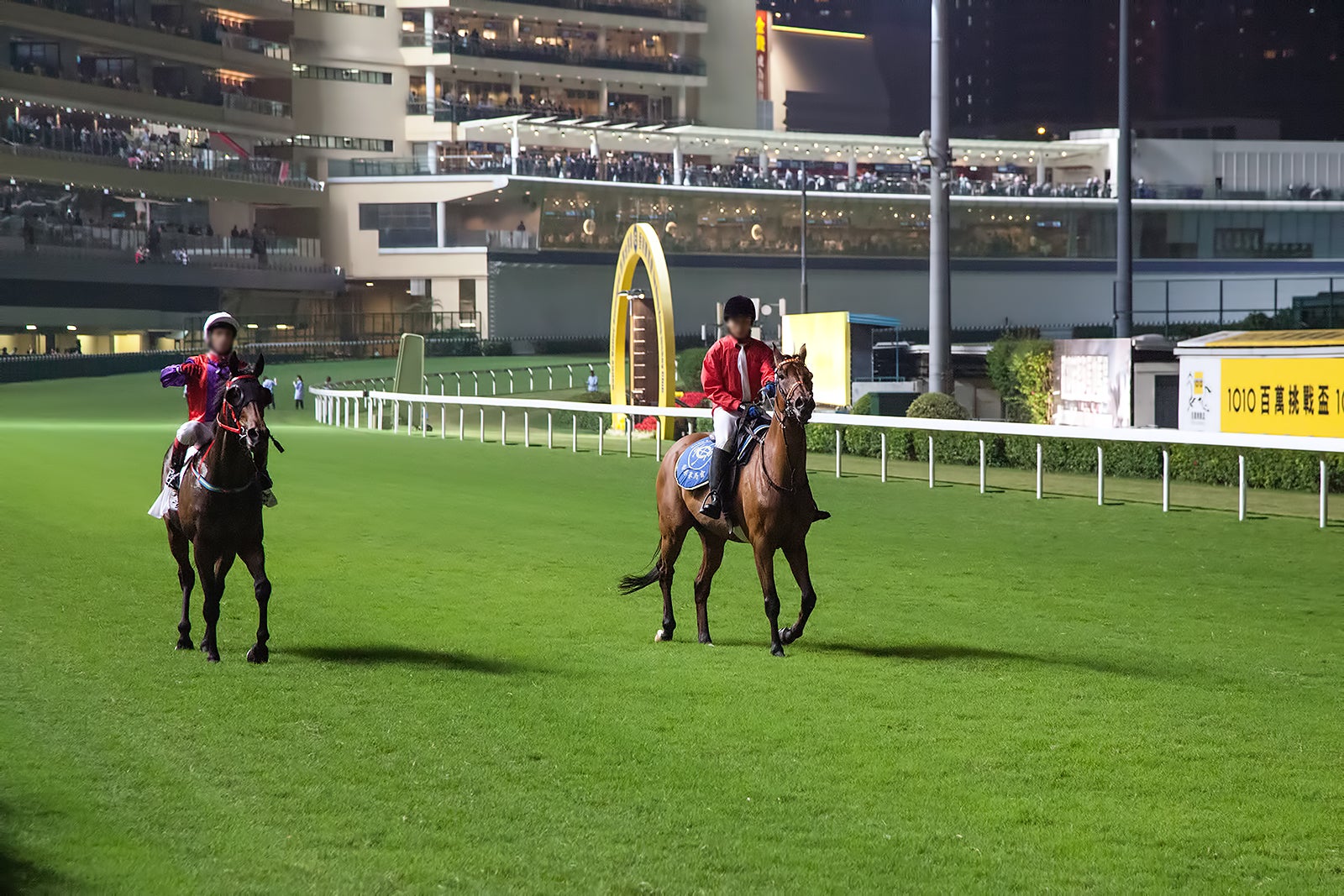 Happy Valley Racecourse Highlights
There are public and private enclosures as wels as private boxes available for rent, with a choice of night or day racing. You can join the Come Horseracing Tour, which lets you spend an evening in the Hong Kong Jockey Club Member's Enclosure and inspect the horses' pre-race form at the Parade Ring.
Onsite bars and restaurants at Happy Valley Racecourse include Moon Koon Restaurant, Stable Bend Terrace (which overlooks the entire race track), and the Beer Garden (opens until 11pm).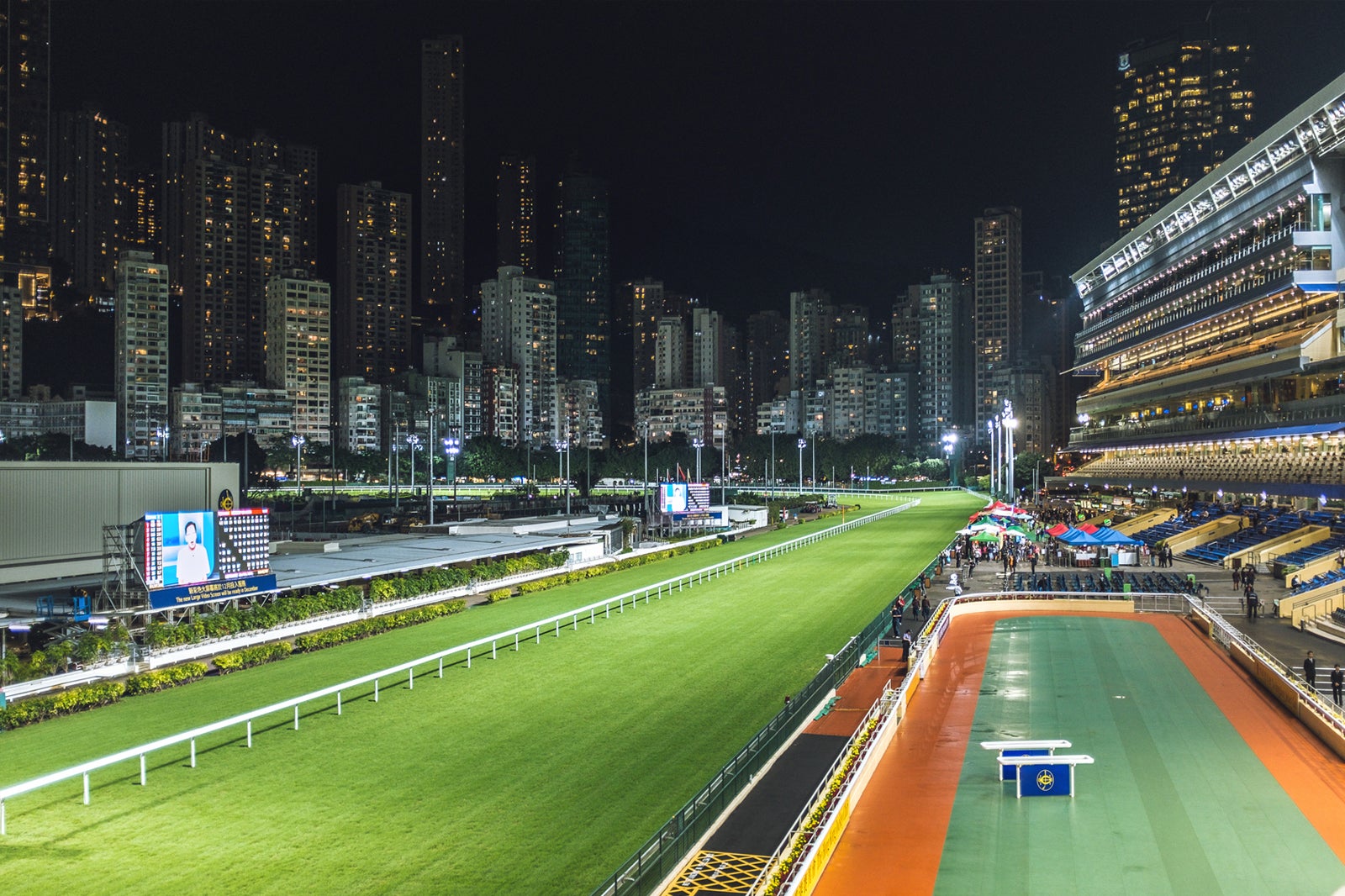 Happy Valley Racecourse also houses the Hong Kong Jockey Club Archive and Museum, located on the 2nd floor. It's divided into 4 exhibits, including a gallery dedicated to understanding horses and another exhibiting the history of Hong Kong's Jockey Club. You'll also find a cinema as well as a souvenir shop in the museum.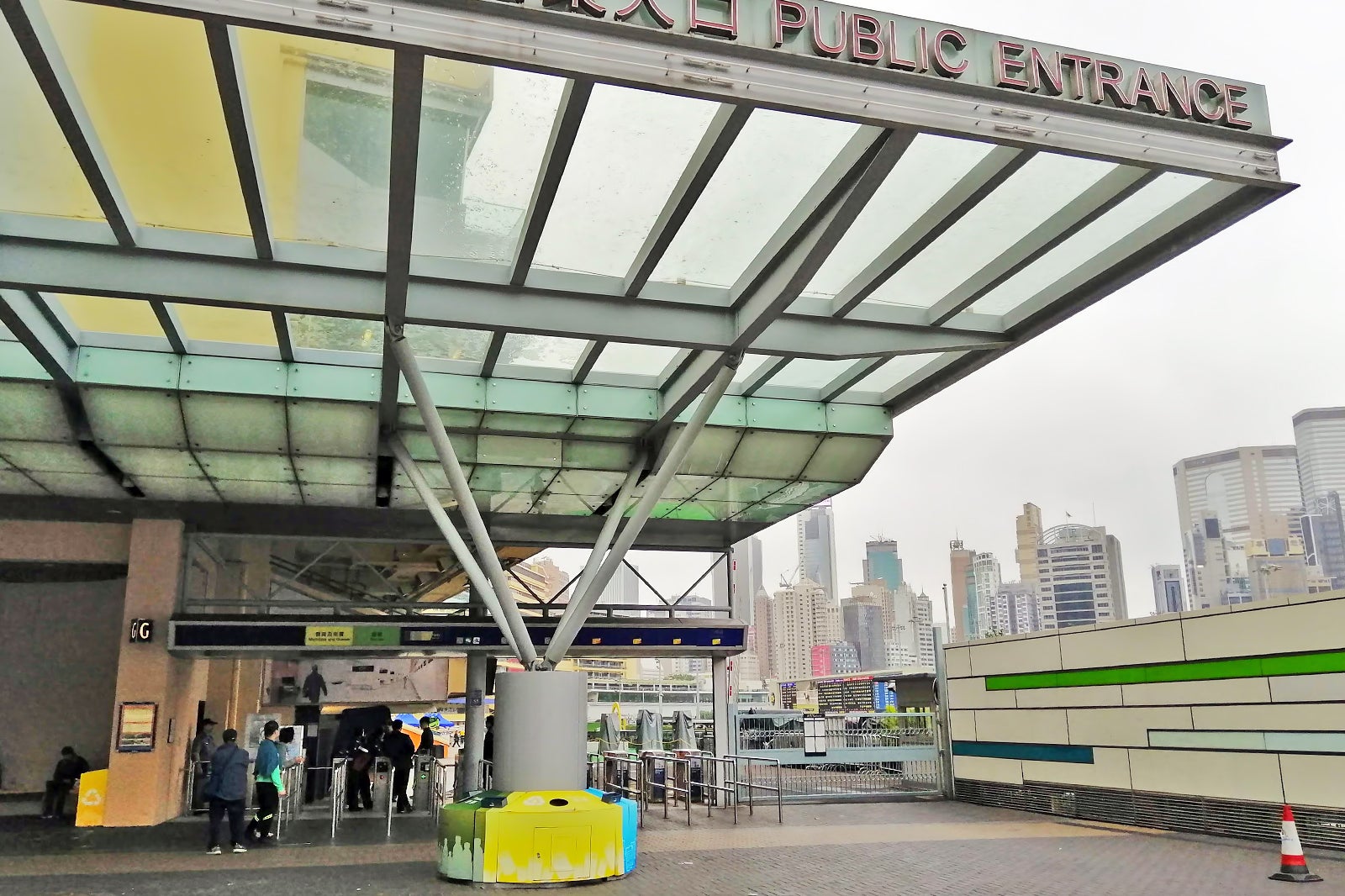 Good to Know
Tickets to Happy Valley Racecourse start from HK$10, which grants you access to all public areas including the stand, betting hall, and restaurants. If you want to access the Public Enclosure or Champion Circles, additional charges apply.
If you buy a ticket from a tour operator, it's often inclusive of transport, entrance, and a meal with wine. There are also special seats available in private boxes. Note that only visitors above 18 years old are allowed to enter the racecourse.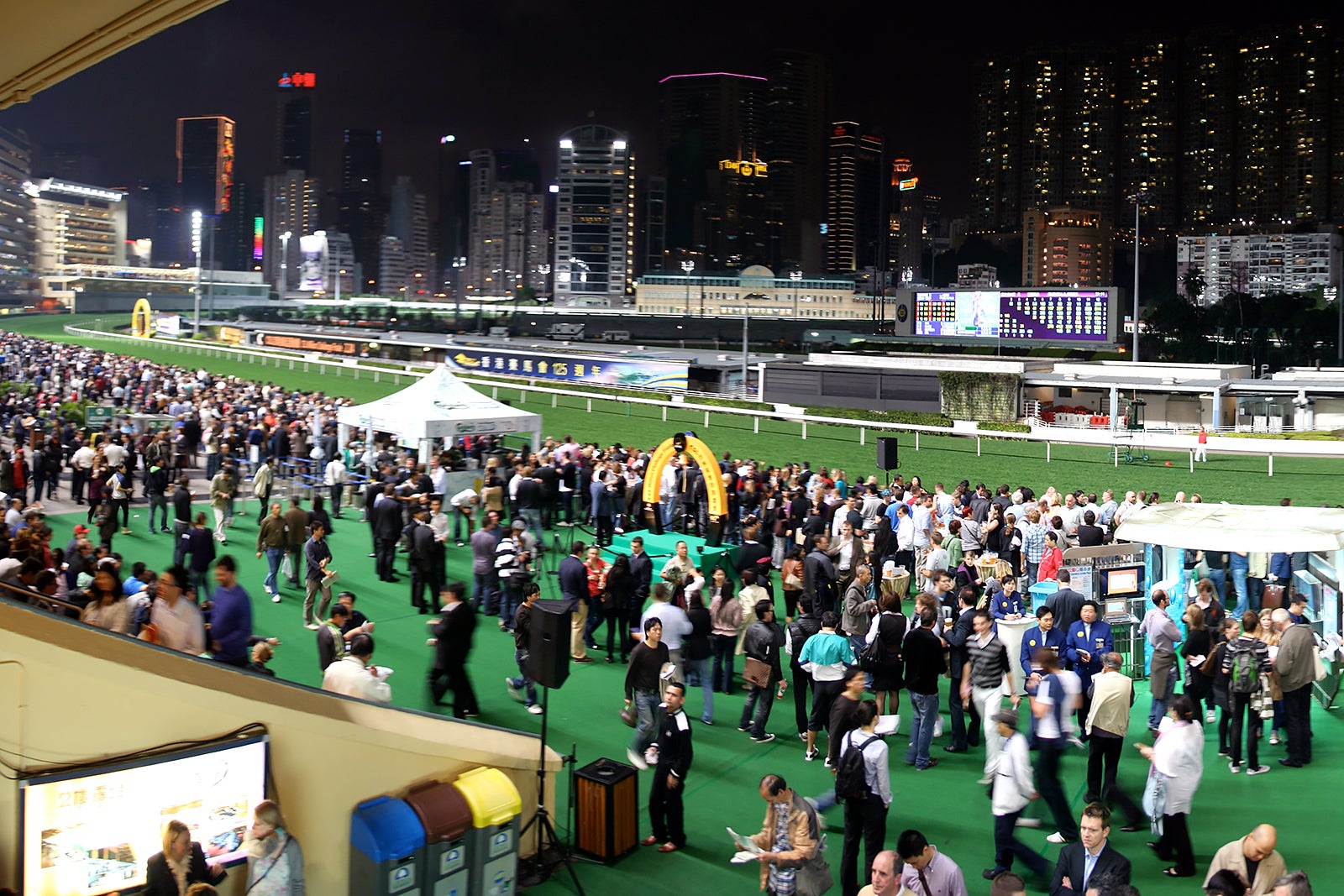 Happy Valley Racecourse Hong Kong
Location: 2 Sports Road, Happy Valley, Hong Kong Island, Hong Kong
Open: September–June: Wednesday and Saturday–Sunday from 5.15pm to midnight
Phone: +852 2895 1523
Back to top