10 Best Things to Do in Budapest
What is Budapest Most Famous For?
Budapest is one of the most photogenic cities in Europe. The dramatic skyline that Budapest is most famous for is peppered with 19th-century architectural wonders alongside the Danube River. Notable landmarks include the majestic riverside Parliament Building and a collection of stunning basilicas. Many medieval bridges connect the 2 sides of the city that make up its name: Buda and Pest.
The Hungarian capital combines the old and new, enabling you to find hip and lively experiences behind its façade of classical splendour. These range from bustling marketplaces in the city centre to one of the world's most unique nightlife scenes. Ruin bars throughout the old Jewish Quarter offer fun evenings out. Let this nifty guide help point you to some of the coolest spots and unmissable things to do in Budapest.
What are the best things to do in Budapest?
Start the day at Heroes' Square
Walk through the statue complex of Hősök tere
Budapest has many grand city squares, but Hősök tere (Heroes' Square) stands out for its iconic, towering pillar and Millennium Monument complex that dates back to 1896. The complex honours Hungary's 7 founding figures, together with a few other important national leaders. The square serves as a convenient central point for exploring the city. You have the Museum of Fine Art and the Kunsthalle art museum right next door, while the vast City Park is right behind the square. There are plenty of dining spots around that let you enjoy coffee or snacks with the great heritage site in view.
Location: Budapest, Hősök tere, 1146 Hungary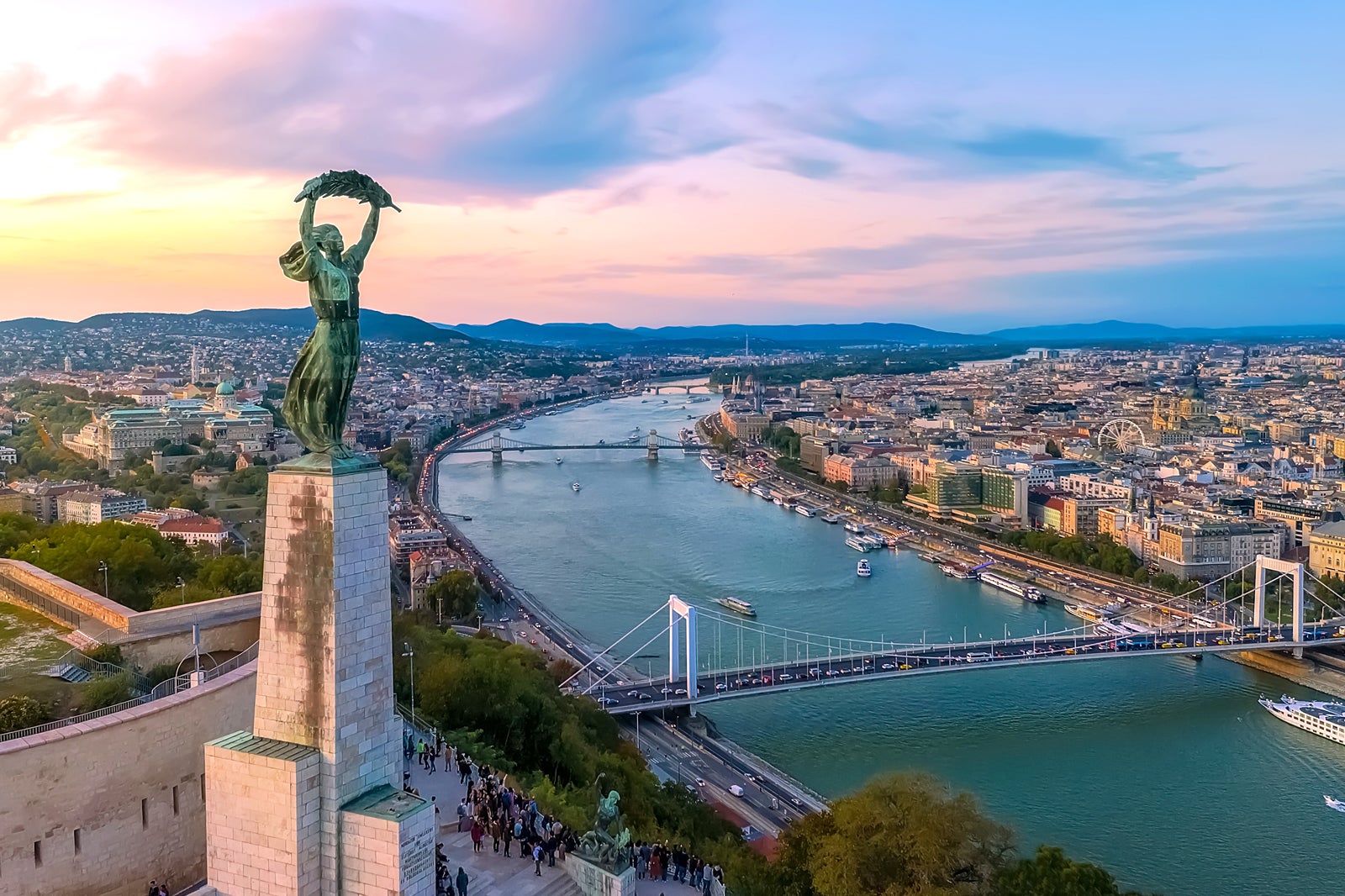 Cruise the Danube
Take in memorable views of Buda and Pest
Cruising along the Danube is a great way to see Budapest in all its glory. Some daytime cruises take you past riverside landmarks, as you learn more about the city with the help of audio guides. Evening cruises are more romantic, serving dinner on board, and with a different view of the city's most magnificent landmarks. Sights include the dramatically lit Széchenyi Chain Bridge, the Buda Castle hilltop complex, and the stately Hungarian Parliament Building. Most dinner cruises feature local and international buffets, with live bands aboard to liven up your evening on the water.
Location: Budapest, Széchenyi Lánchíd, 1051 Hungary
Walk across the Széchenyi Chain Bridge
Take a scenic stroll over the Danube
You can enjoy one of the most scenic walks in Budapest across this old and iconic cast iron suspension bridge. Széchenyi Chain Bridge spans the Danube, connecting Buda and Pest. It has magnificent lion figures guarding its entrances and a pair of giant, arched towers at its midsection. It's a must-do for romantics, especially at dusk. The towers are illuminated just before the sun dramatically sets over Buda Hill. As part of a lovers' tradition, you can attach your lovelocks to the side of the bridge and throw away the key.
Location: Budapest, Széchenyi Lánchíd, 1051 Hungary
Couples
History
Photo
Budget
Ride the Buda Castle Hill Funicular
Take in sweeping cityscapes at the top
This funicular connects Adam Clark Square by the river and up to the palatial hilltop Buda Castle complex above it. It dates back to 1870 and has been taking visitors up to the landmark since 1920. With the high windows and low seating, you won't be able to see much while you're seated inside the cabins. The panorama at the top is rewarding. You'll be able to see some of Budapest's most notable landmarks, such as the Parliament Building, St. Stephen's Basilica, and the chain bridge.
Location: Budapest, Clark Ádám tér, 1013 Hungary
Open: Daily from 7.30 to 10am (closed on odd-week Mondays)
Phone: +36 (06) 1 201 9128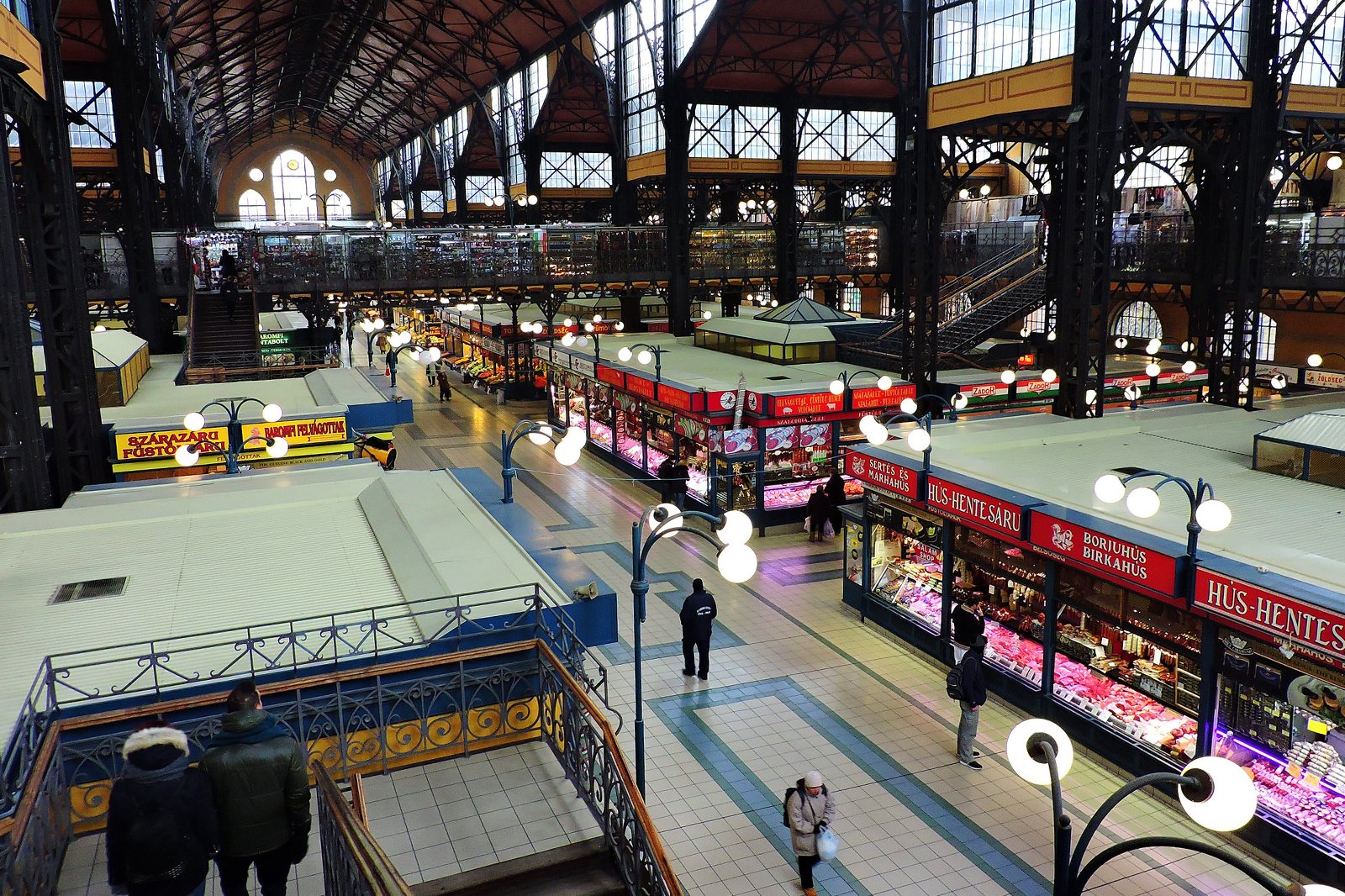 Browse through Great Market Hall
The largest indoor market in Budapest
Nagy Vásárcsarnok (Great Market Hall) is a grand indoor marketplace that's housed inside a Gothic Revival building in Budapest. The market is where you can buy and try authentic local snacks like Hungarian scones and strudels or pick up fresh products like farmed fruits and gourmet jams. It has 3 floors, with the lower level featuring a range of souvenir stalls, while the food items are mostly upstairs. Even without buying anything, simply mulling through the huge spread of stalls lets you enjoy one of Budapest's liveliest market scenes.
Location: Budapest, Vámház krt. 1-3, 1093 Hungary
Open: Mondays from 6am to 5pm, Tuesday–Friday from 6am to 6pm, Saturdays from 6am to 3pm (closed on Sundays)
Phone: +36 (06) 1 366 3300
photo by Dimitris Kamaras (CC BY 2.0) modified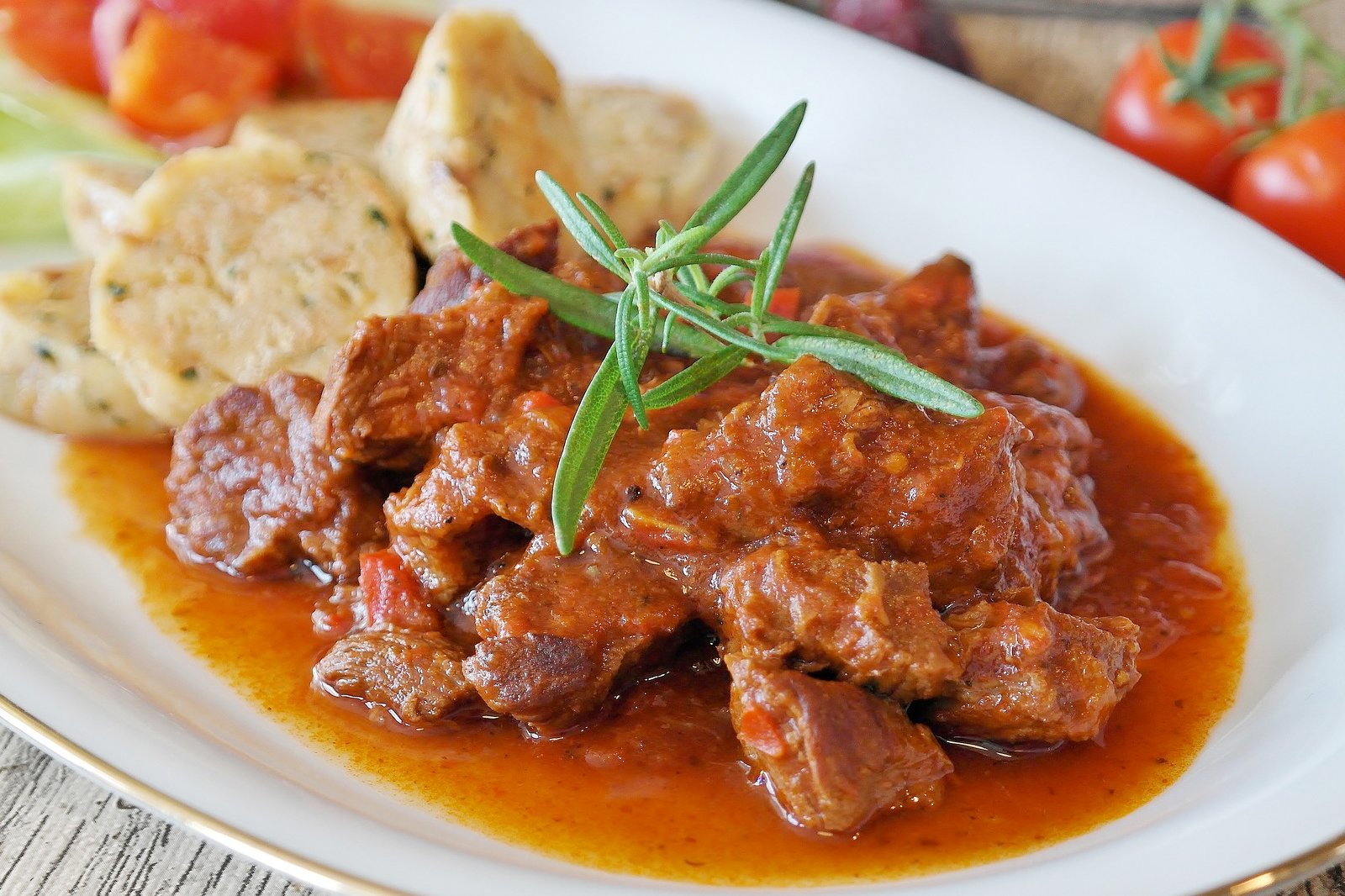 Eat goulash at Százéves Étterem
Try traditional Hungarian cuisine at Budapest's oldest restaurant
This elegant baroque restaurant in the Pest side of the city has been offering memorable Hungarian dining experiences since 1831. Their menu presents a mix of fine traditional cuisine like goulashes and wild game dishes, with a great selection of Hungarian wines to match. Százéves Étterem offers candlelit tables set among charming 19th-century décor and furniture, and with live Hungarian Gypsy music that makes it more magical – great for a date night out in Budapest.
Location: Budapest, Piarista u. 2, 1052 Hungary
Open: Daily from midday to midnight
Phone: +36 (06) 1 230 0329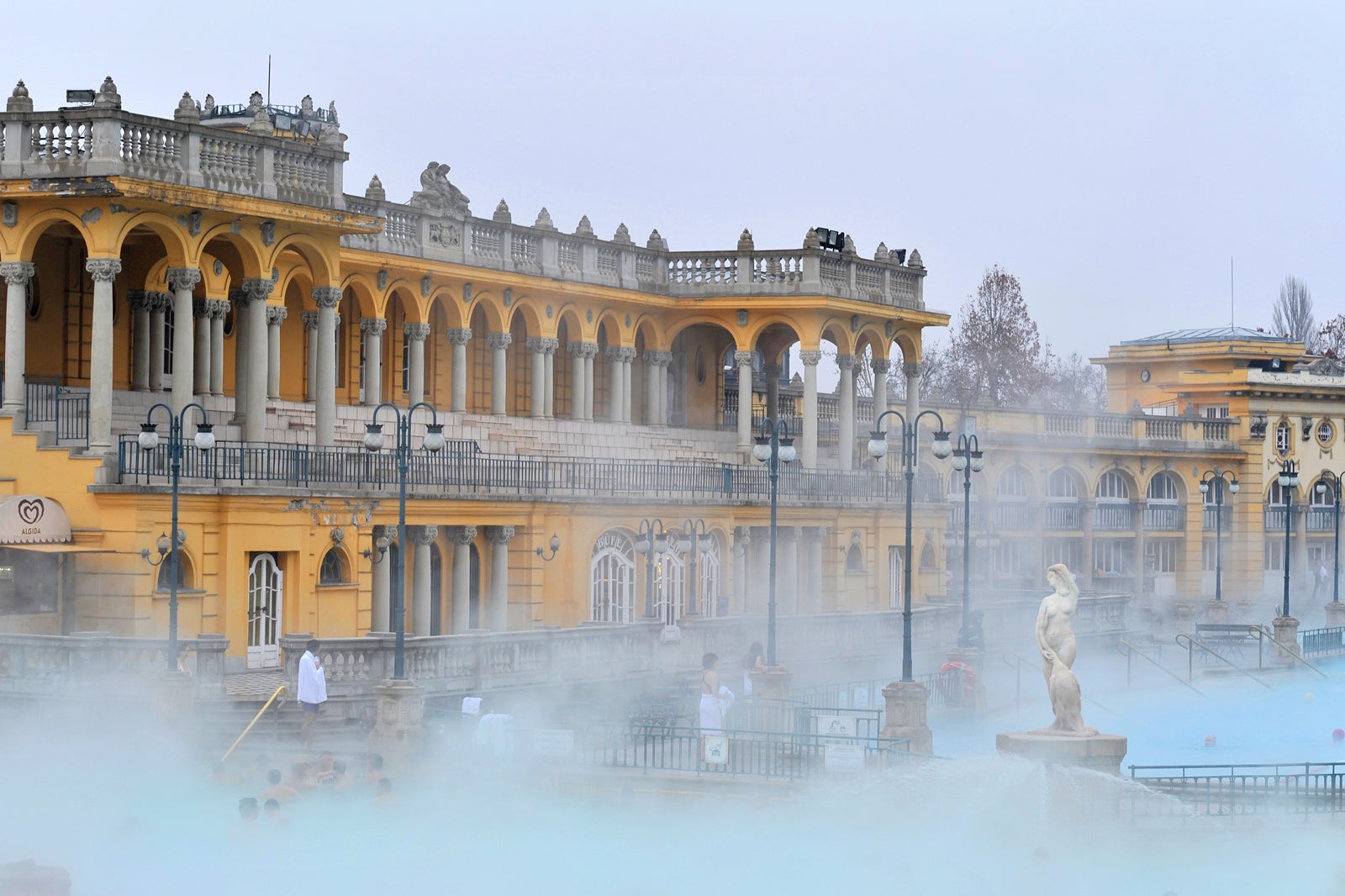 Soak at Széchenyi Thermal Baths
The largest mineral bath in Europe
If you're looking to unwind in between or after your Budapest sightseeing adventures, consider hitting the Széchenyi Medicinal Baths for a unique, over-a-century-old artesian spa experience. It's considered the largest of its kind in Europe, with its palatial complex housing over 20 pools. You can soak in the curative mineral-rich waters that constantly flow from 2 hot springs. You can play chess while being immersed chest-high in its huge main outdoor pool or go for a couples' massage and enjoy the warmth of its saunas inside.
Location: Budapest, Állatkerti krt. 9-11, 1146 Hungary
Open: Daily from 6am to 10pm
Phone: +36 (06) 1 363 3210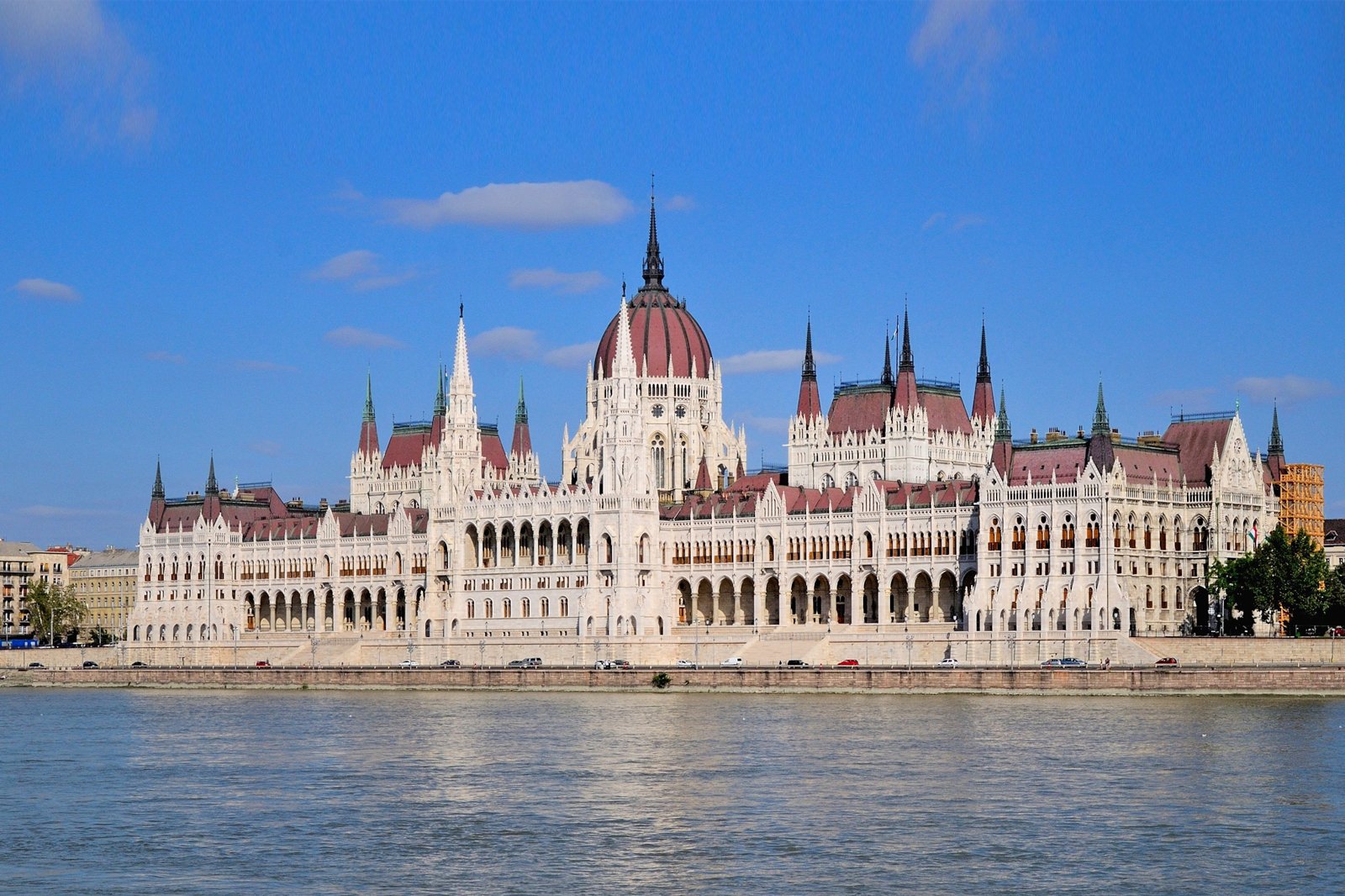 Must-See: Hungarian Parliament Building
A grand landmark on the east bank of the Danube
This is the grand icon of Hungary's democratic government. The majestic, neo-Gothic Hungarian Parliament Building dates back to 1904 and looms over the Pest side of the Danube River. It's the largest building in the country. Viewed from aboard river cruises or the western bank of the Danube, the structure's reflection on the calm river surface adds to the breathtaking panorama. It shares striking similarities to London's Westminster Palace, but with turrets and arches making up most of its façade and with Renaissance and Baroque interiors. Group tours are available at the visitor centre, which take around an hour.
Location: Budapest, Kossuth Lajos tér 1-3, 1055 Hungary
Open: Daily from 8am to 6pm (Saturdays and Sundays until 4pm)
Phone: +36 (06) 1 441 4000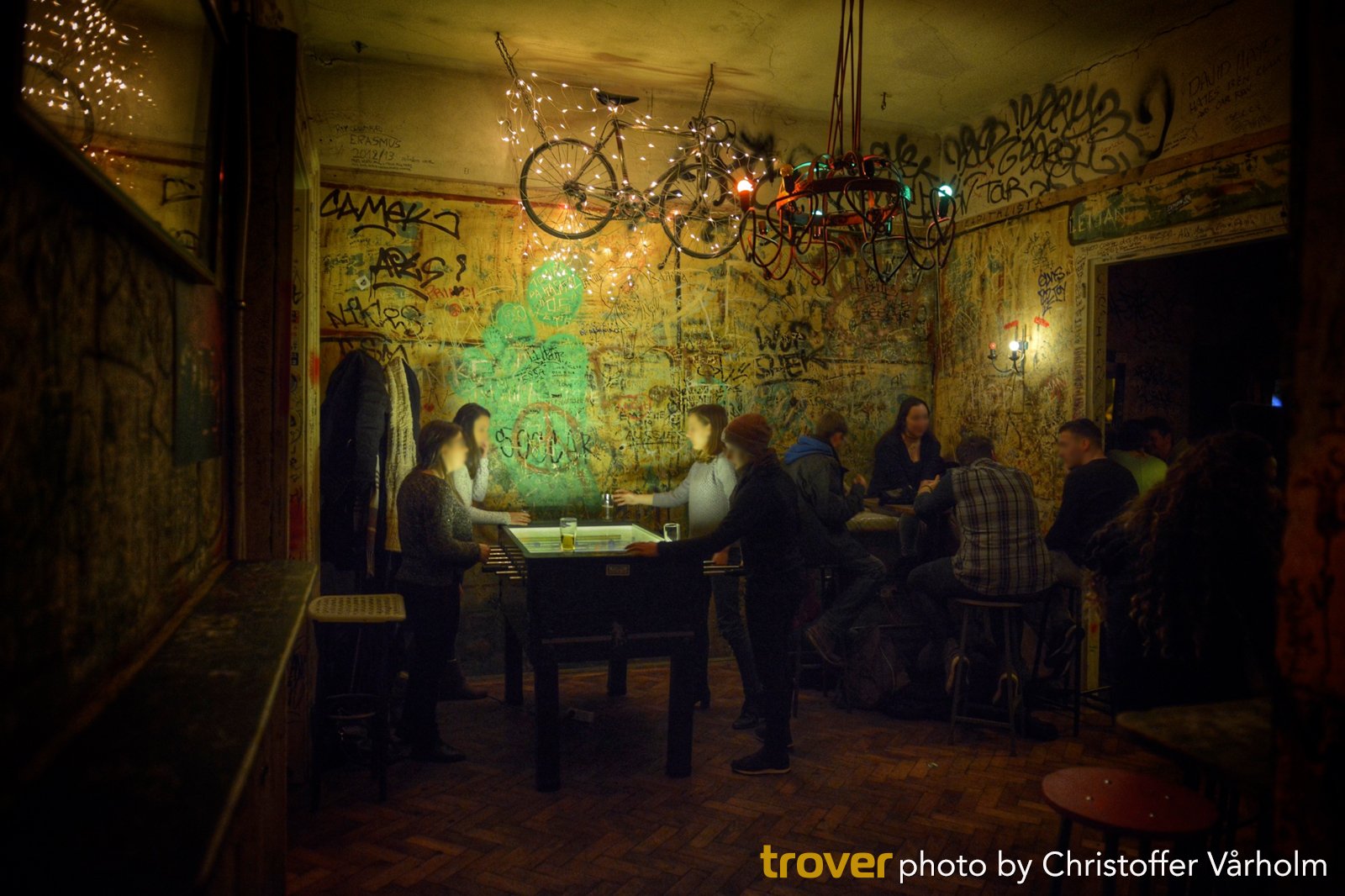 Go bar-hopping among ruins in the old Jewish Quarter
Drink and dine in Budapest's quirky bars
Walking through Budapest's District VII neighbourhood, also known as the old Jewish Quarter, you can catch glimpses of the city's historical Jewry, with its stark contrast of shabby ruins and old synagogues lining chic, street art-emblazoned lanes. It's best known for its closely knit collection of 'ruin bars' – eccentric bars that have opened among the ruins. Start off at Szimpla Kert, where the ruin bar hype is said to have started. It's adorned with antique, mismatched knickknacks and even features an old commie car among its quirky props.
Location: Budapest, Kazinczy u. 14, 1075 Hungary
Open: Monday–Friday from 12pm to 4am, Saturday–Sunday from 9am to 4am
Phone: +36 (06) 20 261 8669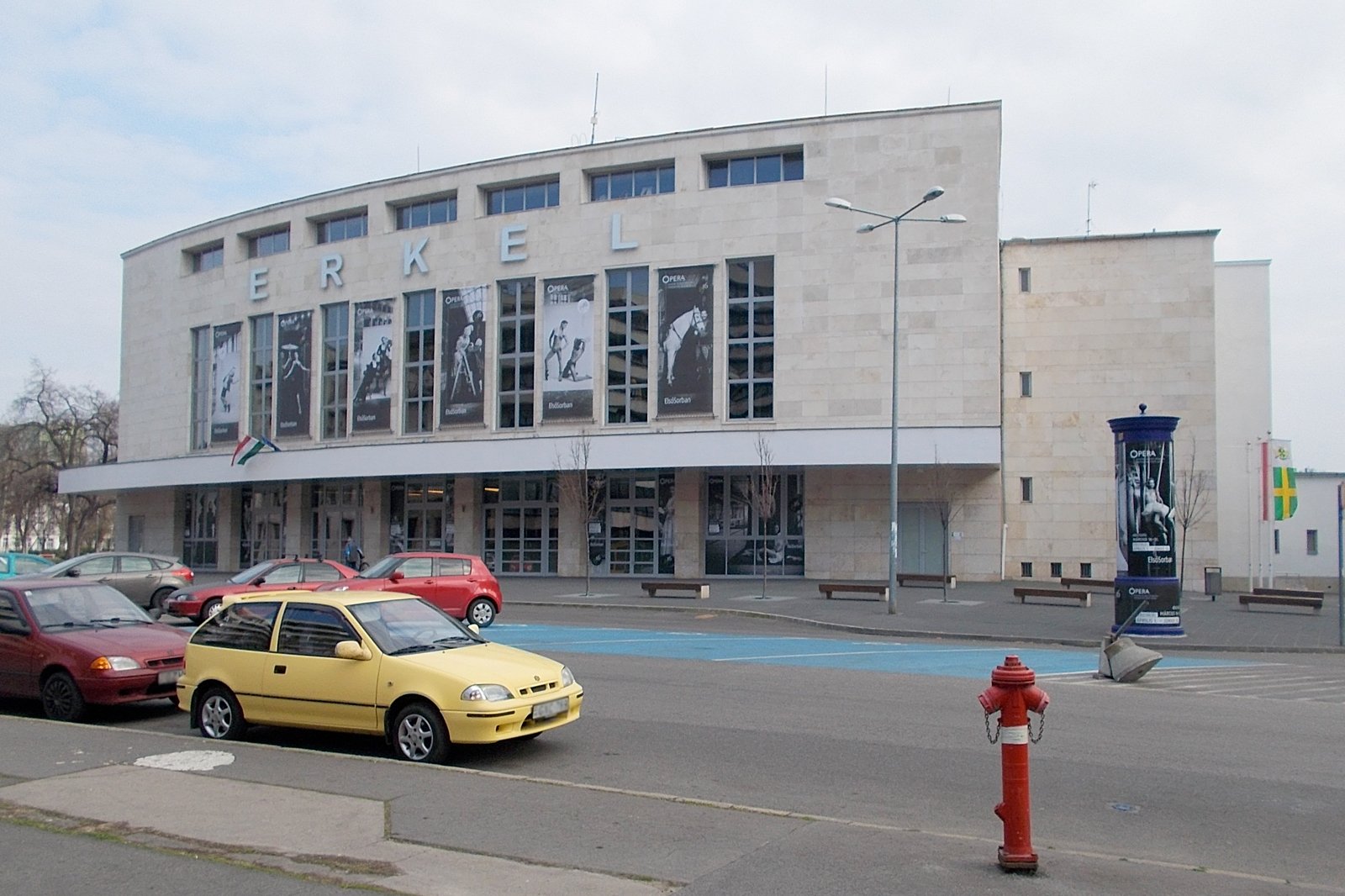 End the day watching a performance at Erkel Theatre
A separate but integral part of the Hungarian State Opera
The Hungarian State Opera might be one of the grandest landmarks you'll find in Budapest. However, the neoclassical building frequently undergoes renovations. In such cases, Erkel Theatre serves as the cool alternative. Erkel first opened its gates around the end of 1911 and has since served as the State Opera's second but largest and most modern venue, with a seating capacity of over 1,800 (the Hungarian State Opera seats 1,300). Performances by first-class singers, stage actors, and a great orchestra range from classical Puccini and Tchaikovsky to modern Broadway shows like Billy Elliot.
Location: Budapest, II. János Pál pápa tér 30, 1087 Hungary
Open: Monday–Friday from 10am to 5pm (showtimes vary)
Phone: +36 (06) 1 332 6150
photo by Globetrotter19 (CC BY-SA 3.0) modified