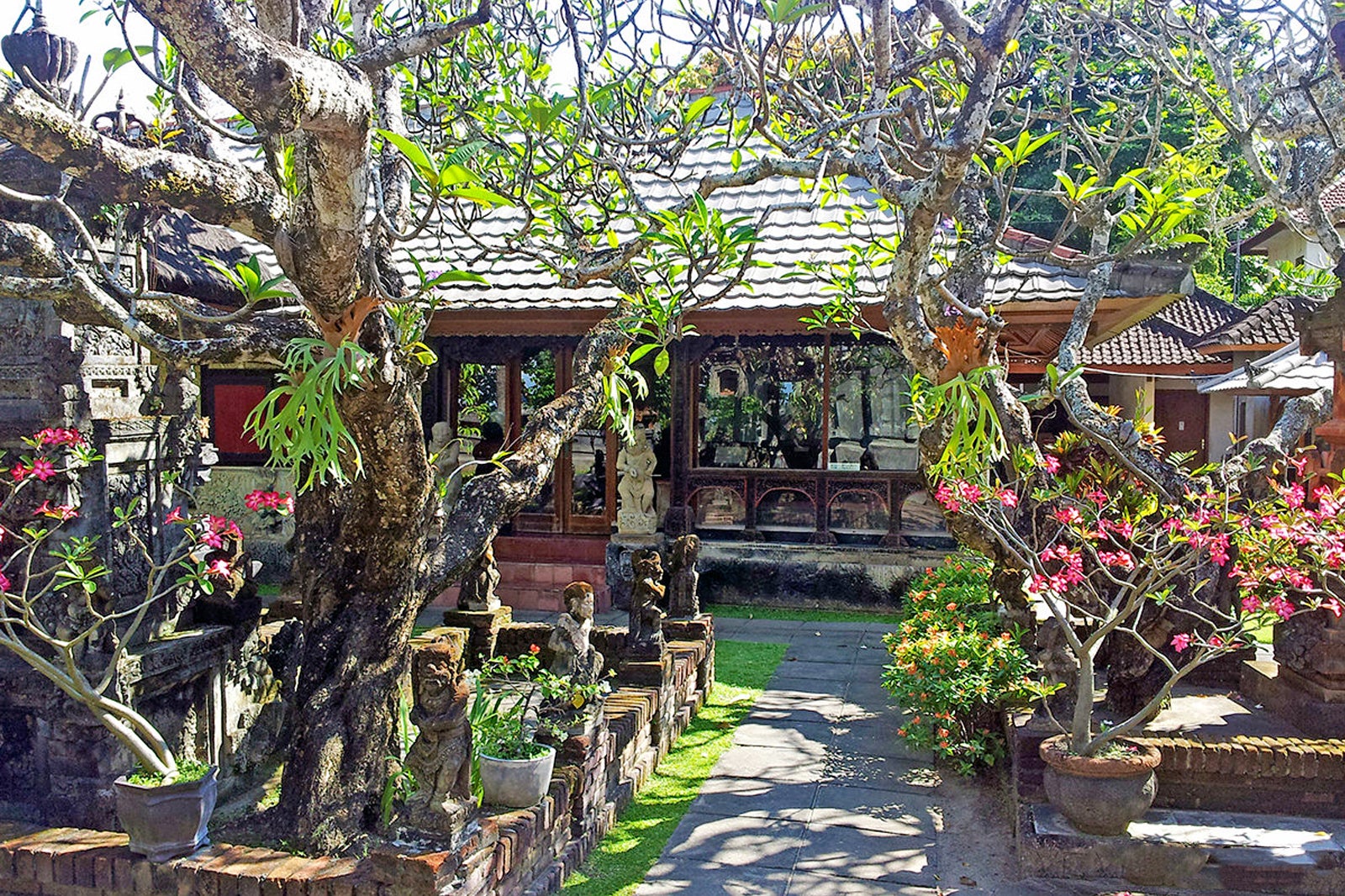 Le Mayeur Museum mainly houses the artworks and personal history of Brussels-born painter, Adrien-Jean Le Mayeur de Merpres (1880–1958). The memorial and art museum is located on the main Sanur Beach of Sindhum, behind a row of art and souvenir stalls.
Le Mayeur Museum in Bali - one of the highlights of 26 Best Things to Do in Sanur and 15 Great Museums in Bali (Read all about Bali here)
Le Mayeur Museum highlights
Le Mayeur Museum has around 80 paintings categorised by mediums like hardboard, plywood, canvas and paper. The main building features the former living quarters of the couple, with classical Balinese elements, sculpted stone walls and red terrazzo floor tiles.
Carved wood dominates the furnishings, and window sills feature motifs inspired by wayang (shadow puppet) characters. Walkthroughs include the artist's studio, reading room and bedroom, as well as Ni Pollok's vanity corner and bathroom.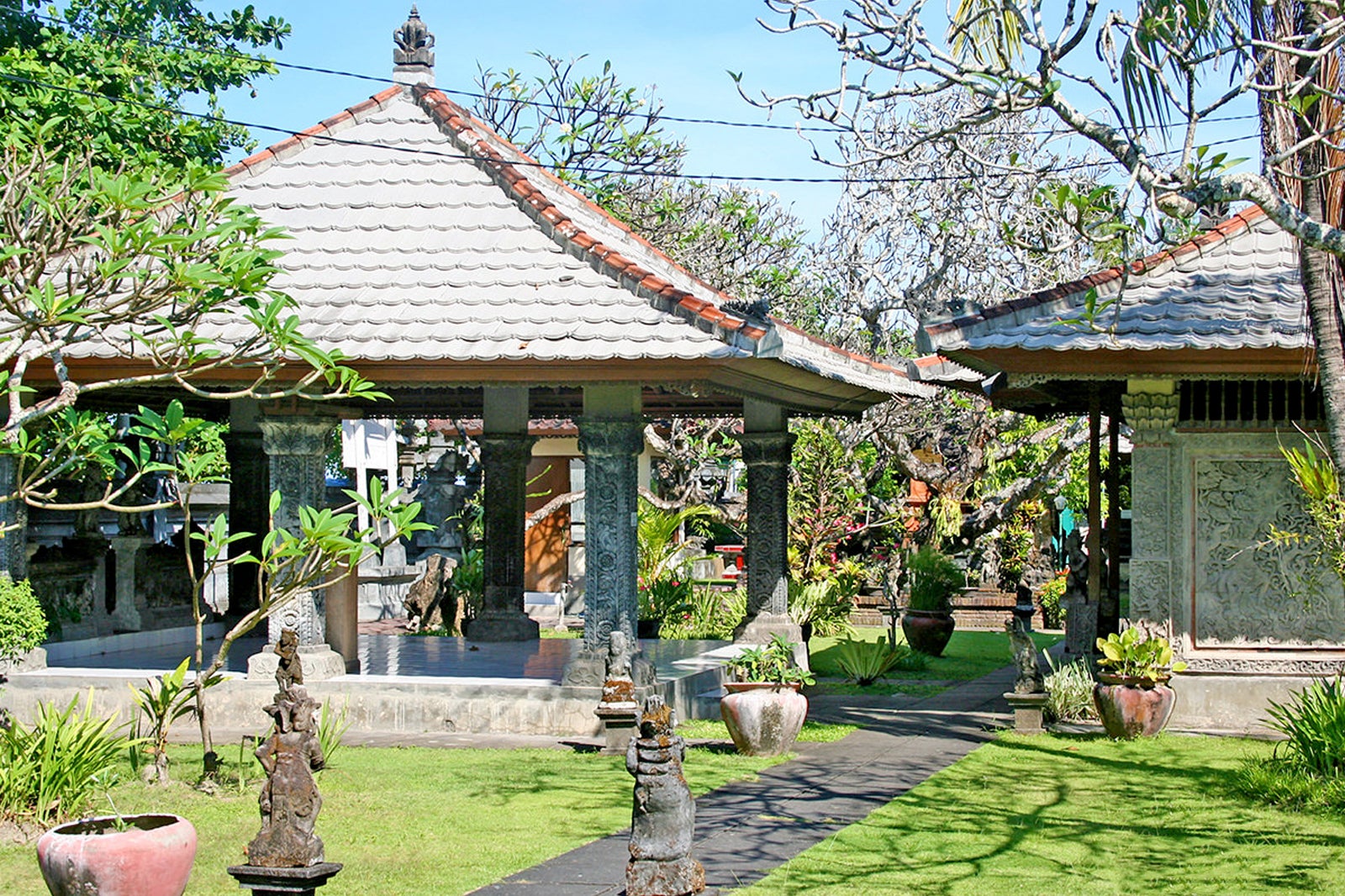 Good to know about Le Mayeur Museum
Le Mayeur arrived in Bali in 1932 and was impressed by the shores of Sanur. His wife and muse was a Legong dancer named Ni Pollok. Before deciding to spend his life in Bali, the artist had already travelled around the world. Most of his world travels included Europe, Africa, India, Italy and France. His masterpieces often depict bare-breasted women in his impressionistic 'dob' style of painting. His technique was considered unorthodox, albeit in a brilliant way.
Le Mayeur utilised thick and rather stiff brushes to create sharp yet fluent strokes, which were later elaborated on by Antonio Blanco, another influential painter in Bali. Le Mayeur passed away on 31st May 1958. The loving couple left no children but the well-crafted mansion serves as a memorial and gallery showcasing his works.
Le Mayeur Museum in Bali
Location: Jalan Hang Tuah, Sanur, Bali, Indonesia
Open: Saturday–Thursday from 8.30am to 3.30pm, Friday from 8.30am to 12.30pm (closed on Sundays)
Phone: +62 (0)361 286 201
Back to top