10 Things to Do in Oslo with Kids
Best Family-Friendly Places in Oslo
The best family-friendly places in Oslo range from fun spots that evoke historical Scandinavian charms to fun spots in the capital's hippest neighbourhoods. Museums abound, but they aren't all about Viking history. In the trendy area of Grünerløkka, for instance, there's an interactive music museum where you can record your 'hit single' and be a Norwegian pop star for a day.
Out of Downtown Oslo, you can plan exciting family outings – be it in an outdoor adventure park where you can zipline through treetops on a forested hill, or ride thrilling rollercoasters in one of the largest amusement parks in Norway. This list of things to do in Oslo with kids should help you find all the spots that allow for family fun in this capital city.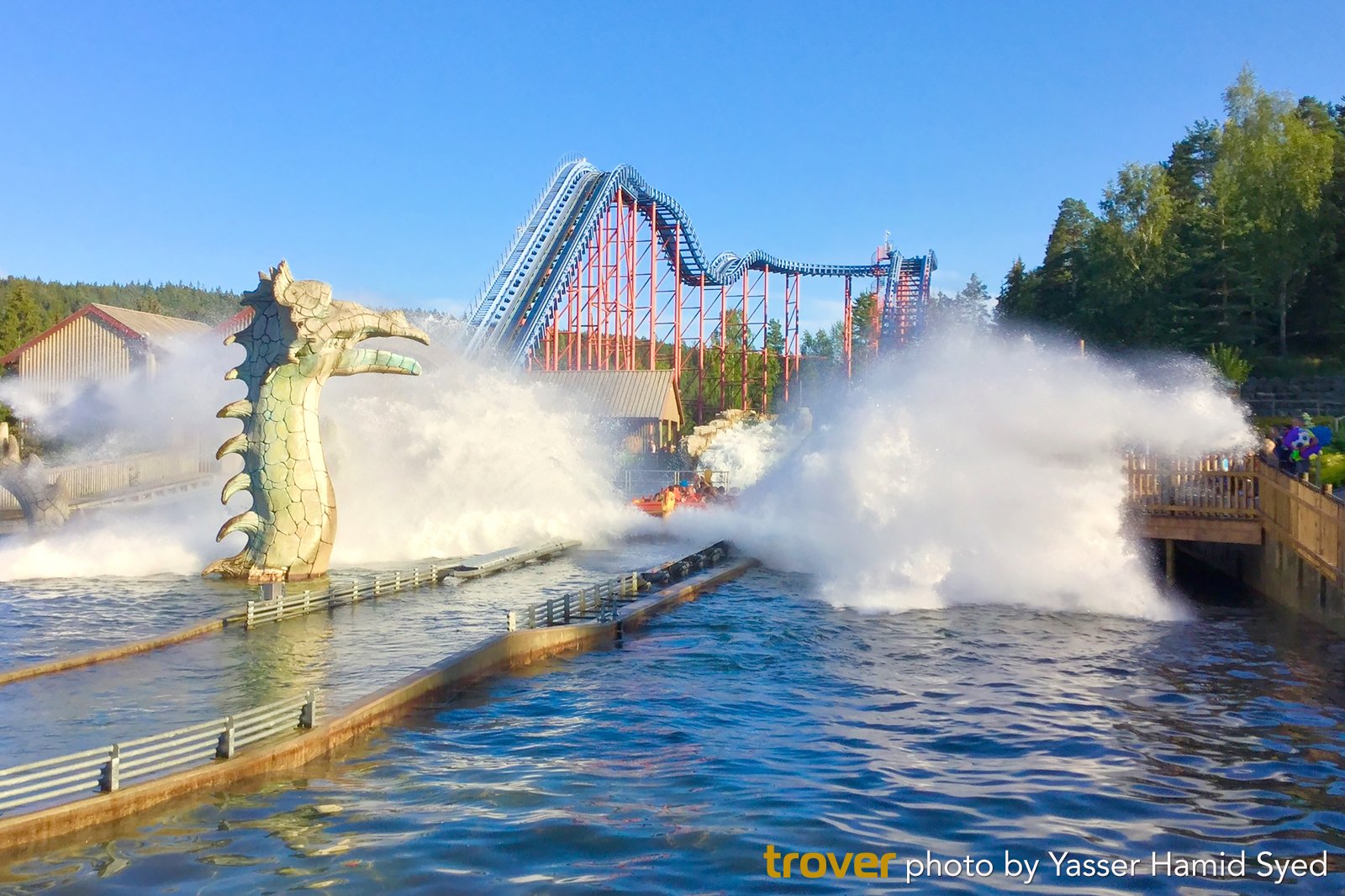 Ride rollercoasters at Tusenfryd
Enjoy from gentle kiddie rides to high-velocity thrills
If you're up for an adrenaline-filled day out, drive up north to Vinterbro. It's home to Tusenfryd, one of Norway's largest amusement parks. Highlights include a collection of steel and wooden rollercoasters, such as the Thundercoaster, Speed Monster, and Loopen. The SuperSplash is a water coaster that takes you on a speedy cruise for 320 metres before plunging down into the water. The younger kids can enjoy carousels and mini Ferris wheels. Tickets are around 419 kr for adults and 349 kr for kids under 120 cm tall.
Location: Fryds Vei 25, 1407 Vinterbro, Norway
Open: Tuesday–Friday from 11am to 4pm (closed on Mondays)
Phone: +47 22 85 34 10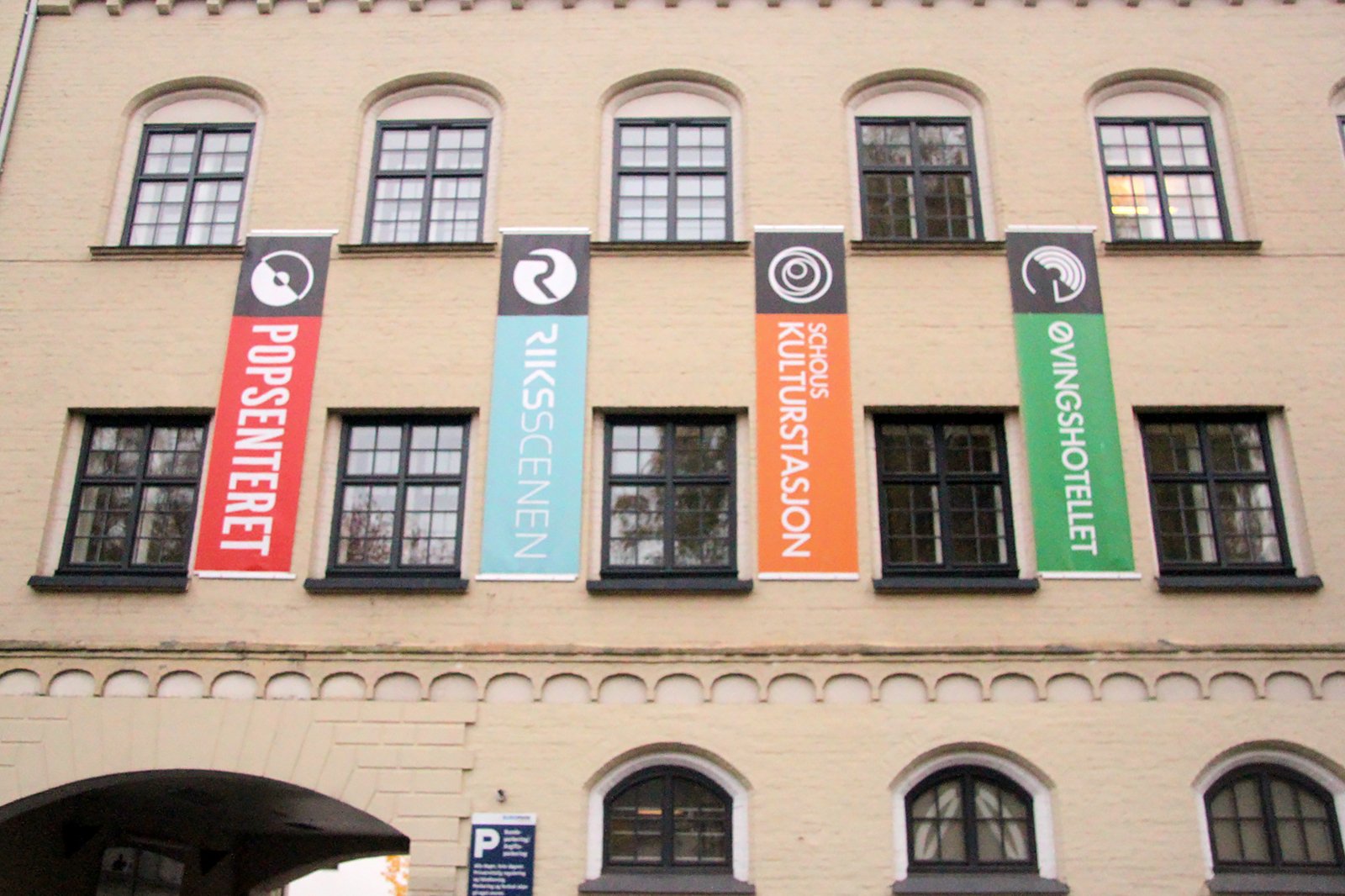 Record a 'hit' single at Popsenteret
Feel like a pop singer
As one of Oslo's most unique interactive museums, Popsenteret focuses on pop music. Besides showcasing the colourful history of Norwegian pop music and culture through vivid galleries, you can get into one of its recording studios where you can try hitting high notes like A-Ha's Morten Harket and mix your vocal samplings with their preprogrammed tracks. You can even take some studio shots for your album cover. This interactive music museum is in Oslo's hip neighbourhood of Grünerløkka.
Location: Trondheimsveien 2 (Bygg T), 0560 Oslo, Norway
Open: Tuesday–Friday from 10am to 4pm (Thursdays until 7pm), Saturdays and Sundays from 11am to 5pm, closed on Mondays
Phone: +47 22 46 80 20
photo by Kulturetaten, Oslo kommune (CC BY 3.0) modified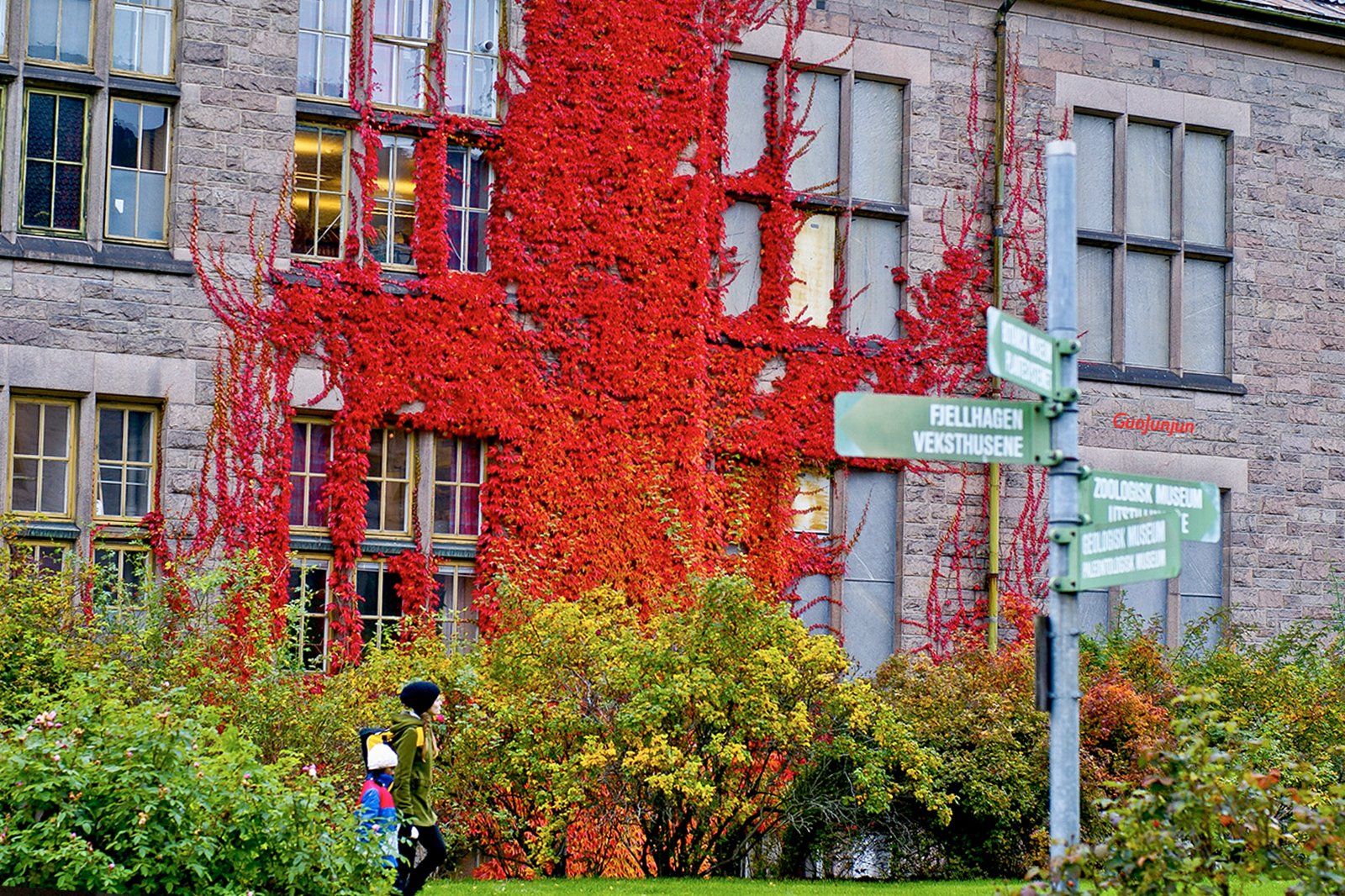 See dinosaur fossils at Natural History Museum
Explore the vast botanic gardens it shares grounds with
Oslo's museum of natural history shares the same grounds with the University of Oslo's early 19th-century botanic gardens. Fascinating exhibits at Natural History Museum include the Tree of Life, which tells the story of life on Earth through evolution. You can see preserved specimens of Norwegian wildlife or walk under life-size European dinosaur fossils. The 150-acre botanic garden offers pleasant walks along wide pathways. These lead you past a series of willow sculptures and to 2 historical greenhouses that each display beautiful plant collections.
Location: Sars' gate 1, 0562 Oslo, Norway
Open: Tuesday–Sunday from 11am to 4pm (closed on Mondays)
Phone: +47 22 85 50 50
photo by GuoJunjun (CC BY-SA 3.0) modified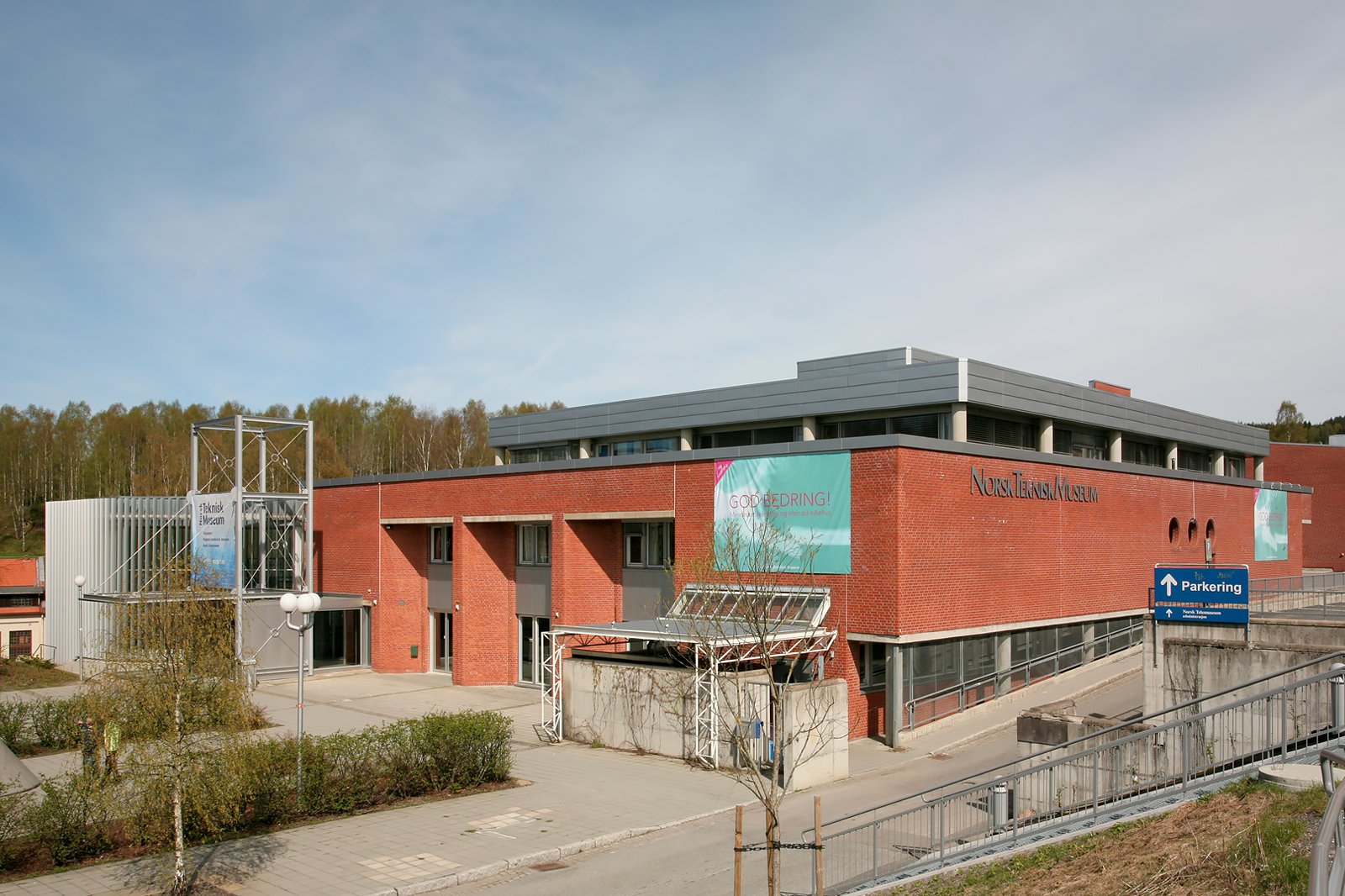 Program robots at Norwegian Museum of Science & Technology
Or get behind the wheels of vintage vehicles
You and your curious kids can enjoy a full day out exploring various scientific exhibits at Norsk Teknisk Museum, or Norwegian Museum of Science and Technology. Among its fascinating permanent exhibitions are a collection of old aircraft, vintage cars, full-sized steam locomotives. Some of the vehicles, you hop into. You can play with an exhibit demonstrating how hydroelectric power works, there's the Robot Centre where you can pick up some coding basics, and its planetarium shows you the solar system. Tickets are around 150 kr for adults and 100 kr for kids.
Location: Kjelsåsveien 143, 0491 Oslo, Norway
Open: Tuesday–Friday from 9am to 4pm, Saturdays and Sundays from 11am to 6pm (closed on Mondays)
Phone: +47 22 79 60 00
photo by Trond Strandsberg (CC BY-SA 3.0) modified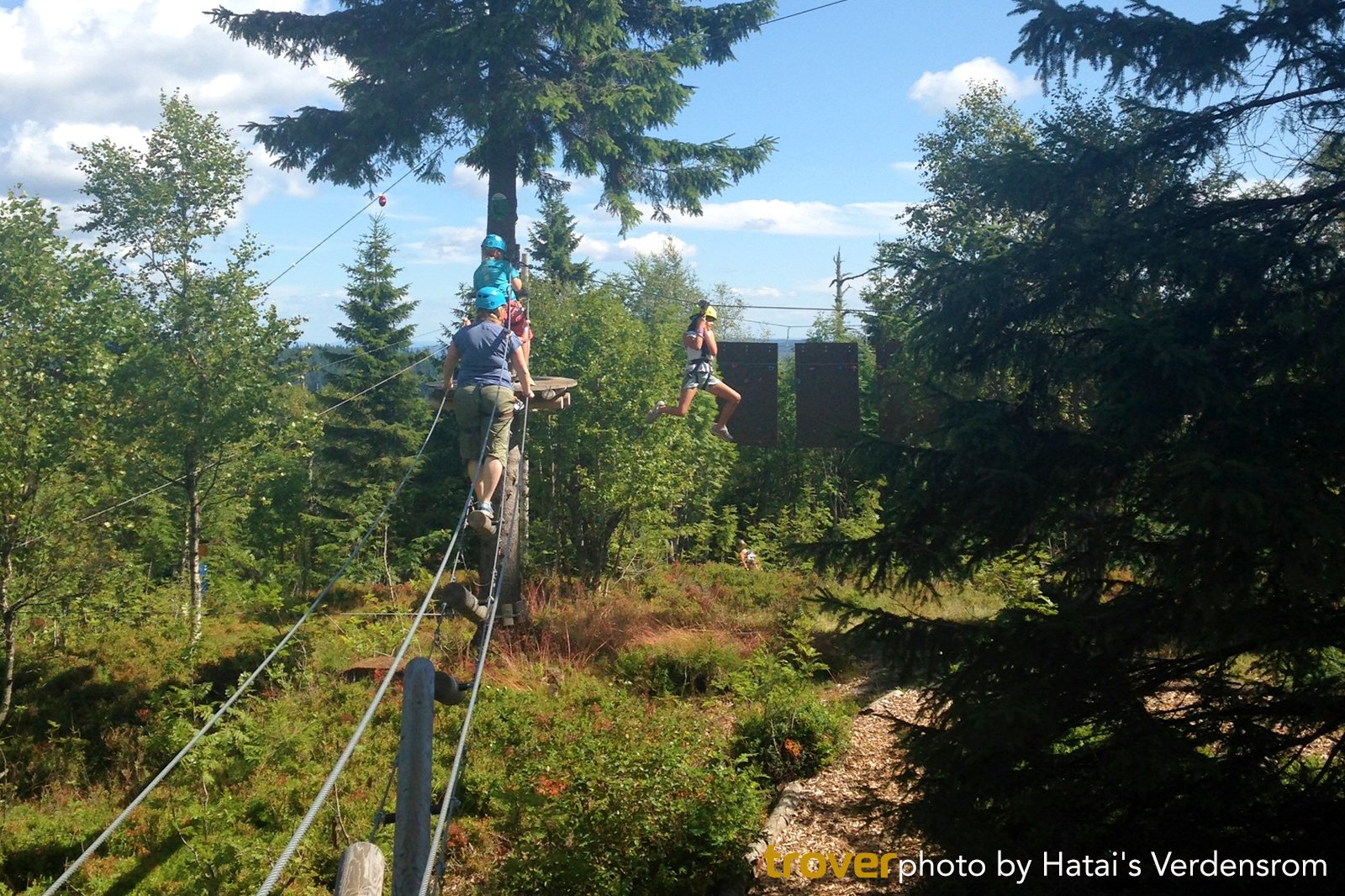 Zipline at Oslo Summer Park
Treetop fun for everyone
This is one of Scandinavia's most popular outdoor adventure parks. Oslo Summer Park is set in the forested hills of Tryvannsveien, around a half-hour drive north from Downtown Oslo. You can go mountain biking through forest trails, but the park's main attraction is its treetop zipline course. Grown-ups can enjoy around a dozen different trails of varying difficulty levels, some with over 1,000 metres of ziplines. Tots can develop their skills at the kiddie obstacle course, complete with protective gear.
Location: Tryvannsveien 64, 0791 Oslo, Norway
Open: Wednesday–Friday from 12pm to 8pm, Saturdays and Sundays from 10am to 6pm (closed on Mondays and Tuesdays)
Phone: +47 22 14 36 10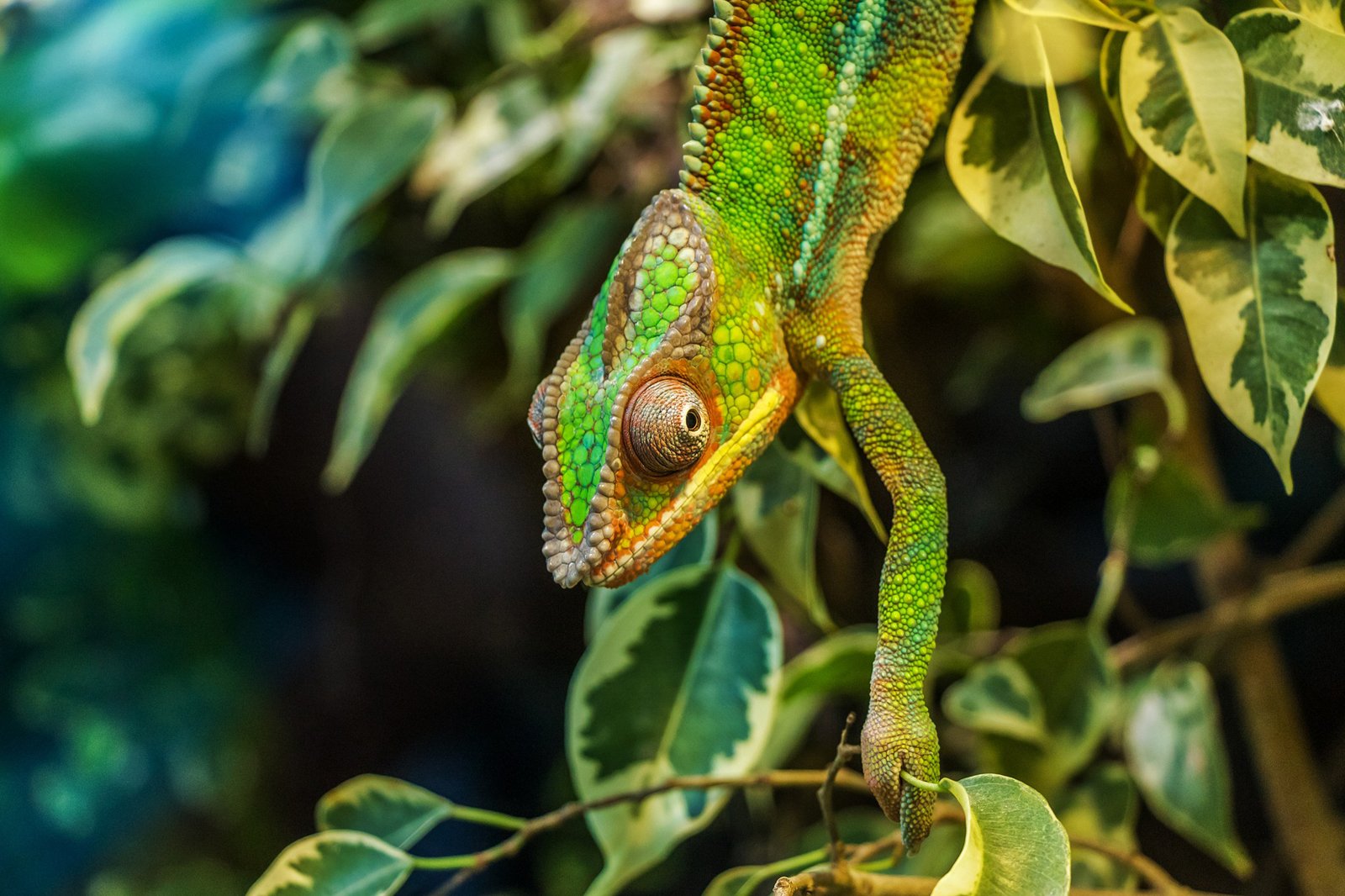 Meet a chameleon at Oslo Reptilpark
See how snakes swallow without chewing
Want to see how chameleons extend their tongues when they catch insects? Ever wondered how snakes can swallow their prey whole without chewing? You can take the family to see and learn about all sorts of reptiles and other wildlife at this reptile park in the heart of Oslo. Far from being a "park", Oslo Reptilpark is an indoor mini zoo with exhibits over 2 floors, which you can usually enjoy in an hour or so. It can be fascinating for kids, especially during feeding times.
Location: St. Olavs Gate 2, 0165 Oslo, Norway
Open: Tuesday–Sunday from 10am to 6pm (closed on Mondays)
Phone: +47 410 21 522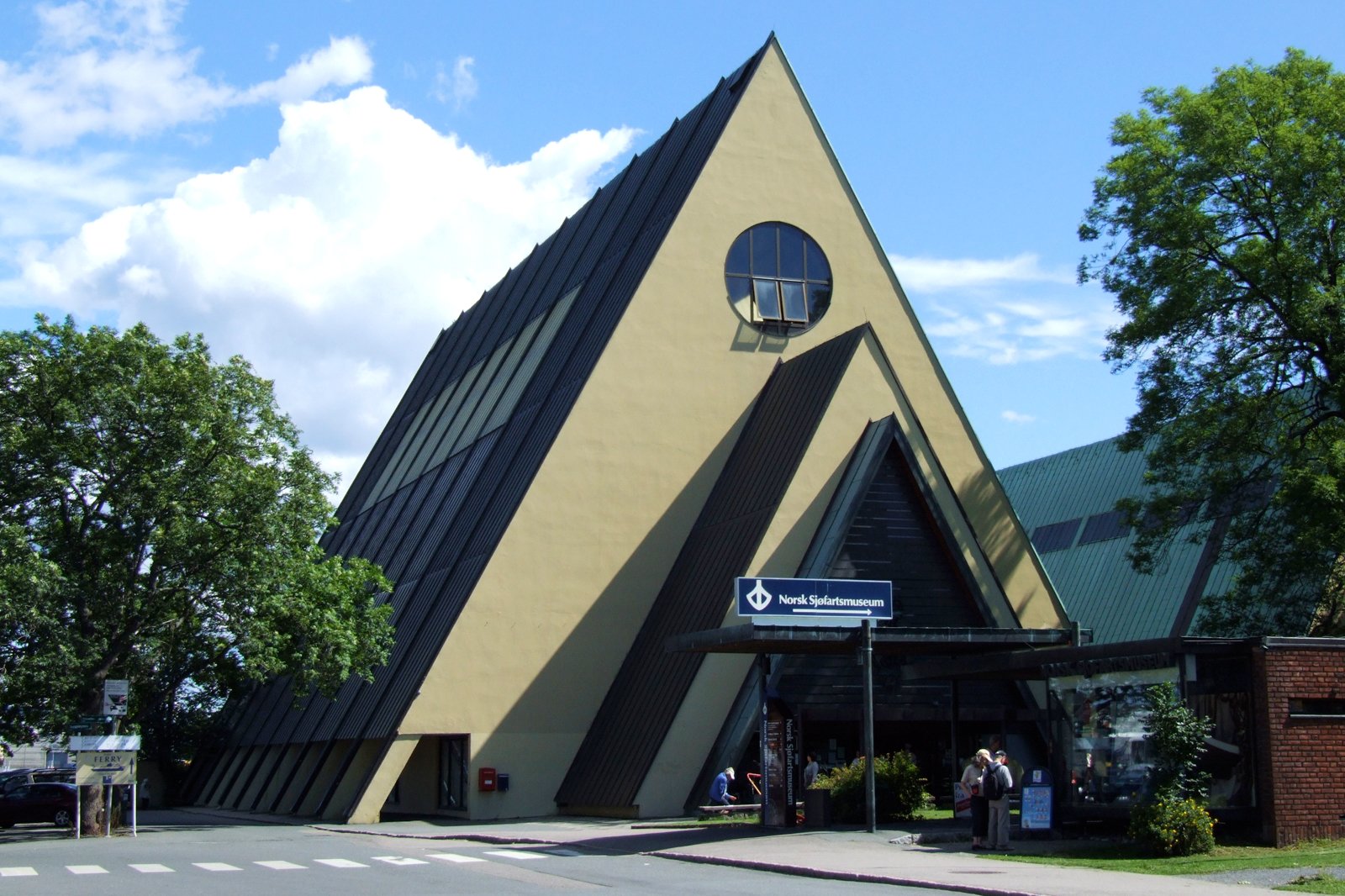 Board the polar ship at Fram Museum
Dig into Norway's history of polar exploration
You can include a trip to Fram Museum on your family itineraries to Oslo's maritime museum complex on the headland of Bygdøynesveien. The Norwegian Maritime Museum and the Kon-Tiki Museum are right beside it. Inside its triangular warehouse, you'll find Fram displayed in its full glory. The wooden polar vessel serves as a vestige of Norway's contribution to the age of polar exploration. In galleries, you can learn about the mighty ship's expeditions through historical photos and descriptions. Tickets to the museum are around 120 kr for adults and 50 kr for kids.
Location: Bygdøynesveien 39, 0286 Oslo, Norway
Open: Daily from 10am to 6pm
Phone: +47 23 28 29 50
photo by Pudelek (CC BY-SA 4.0) modified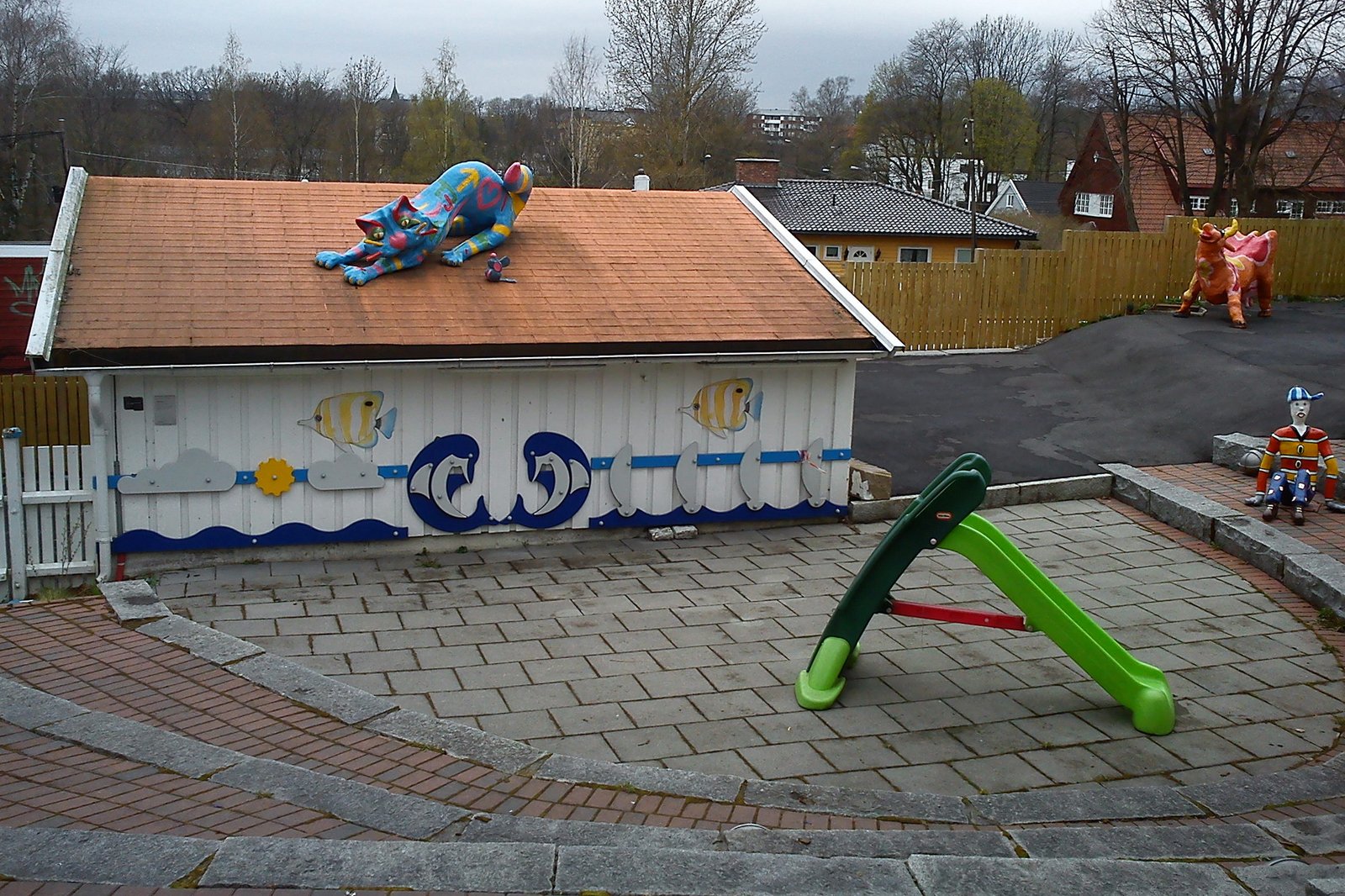 Admire paintings at International Museum of Children's Art
See colourful artworks by children from around the globe
You can inspire your own kids' artistic imaginations with the variety of paintings showcased at the International Children's Art Museum in Oslo. The art pieces are spread over several floors, with pieces in its growing collection created by none other than talented kids from around the world. Some of the best pieces are honoured as postcard prints, which you can purchase as a token of your visit. Your kids can even "contribute" by creating their own masterpieces on drawing tables provided.
Location: Lille Frøens vei 4, 0371 Oslo, Norway
Open: Tuesday–Thursday from 9.30am to 2pm, Saturdays and Sundays from 11am to 4pm (closed on Mondays and Fridays)
Phone: +47 22 46 85 73
photo by Peter Krefting (CC BY-SA 2.0) modified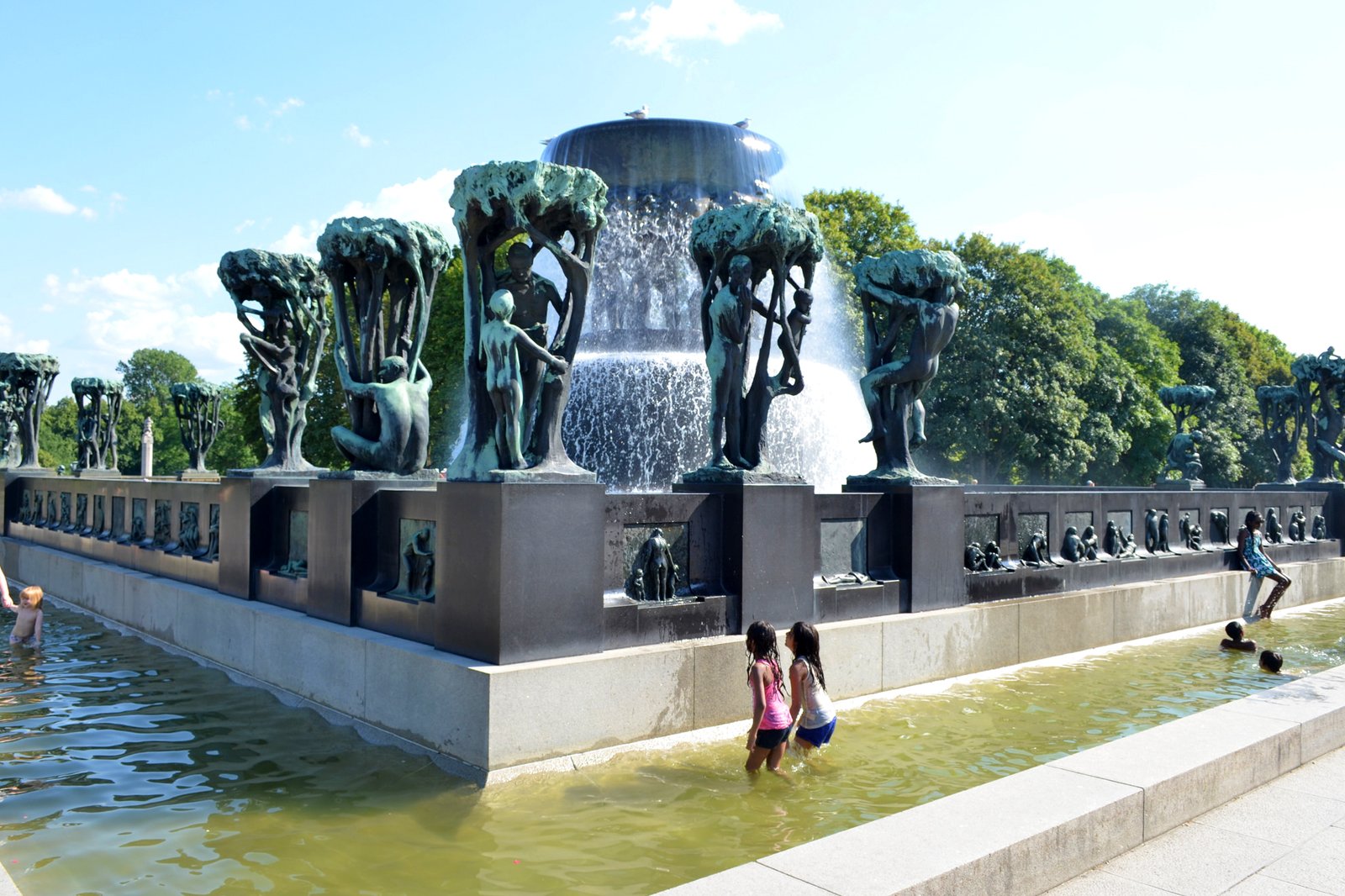 Picnic at Frogner Park
It's best known for its sculpture park
Home of the captivating Vigeland Sculpture Park, Frogner Park is Oslo's main recreational site where you can escape the hubbubs of the city. It features lush gardens with bridges crossing over mini lakes, where locals love to go on picnics among the beautiful scenery. The sculpture park itself is at the heart of Frogner Park. This open-air gallery is dotted with the life-size creations of the late Norwegian sculptor, Gustav Vigeland. The kids can play to their heart's content at a playground nearby, which is one of Oslo's largest.
Location: Kirkeveien, 0268 Oslo, Norway
Phone: +47 02180
Skydive indoors at Megafun
It's a family-fun-filled "factory"
This indoor family activity centre promises almost as much fun as its name suggests. Megafun Factory is around a 15-minute drive northeast from Downtown Oslo. Inside the huge warehouse are 2 large playlands where the kids can channel their energy through slides and climbing walls, while you observe from a comfy lounge area. You can join in on the fun in a round of laser tag or enjoy thrilling simulations at its 6D cinema. Kids over 5 years can "learn to fly" at Megafun's vertical wind tunnel. Each feature is priced separately.
Location: Skoglistubben 21, 1470 Lørenskog, Norway
Open: Tuesday–Friday from 11am to 8pm, Saturdays and Sundays from 10am to 7pm, closed on Mondays
Phone: +47 67 90 01 00